Are you a Discord user looking for reliable bots to enhance your experience? Look no further than top.gg, the ultimate Discord bot directory for 2024. With over 100,000 bots and counting, top.gg offers a vast selection of bots that cater to every need.
Discord has become a popular platform for online communities, gaming groups, and businesses to connect and communicate. As the number of Discord users grows, so does the demand for reliable bots.
That's where top.gg comes in, offering a community-driven, reliable platform and easy to browse collection of top Discord bots.
Top.gg has had a considerable surge in popularity over the past three months, as shown by its rise in the global rankings from 5,796 to 4,715.
So without further ado, let's get started and see how top.gg can make life easy for you..
What is top.gg?
Top.gg is a website and platform dedicated to Discord bots. Discord is a popular messaging and voice chat platform millions worldwide use for gaming, education, and other online communities.
Discord bots are automated programs that can be added to servers on the platform to provide a wide range of features and services, such as moderation, music playback, and games.
Top.gg is a central hub for discovering and promoting Discord bots. The platform provides users with tools to browse, search, and filter bots based on their functionality, ratings, and popularity.
Users can also leave reviews and ratings to help others find high-quality bots.
For bot developers, Top.gg offers a range of features to manage and promote their bots. Developers can create bot listings, manage their bots' analytics, and integrate their bots with other messaging apps.
They can also participate in the platform's bot verification system, which ensures that listed bots are safe, secure, and comply with Discord's guidelines.
Overall, Top.gg has become a popular resource for Discord users seeking new bots and bot developers seeking to promote their bots to a wider audience. With its user-friendly interface, robust features, and active community, Top.gg has established itself as a leading platform for the Discord bot ecosystem.
Why is top.gg the best platform for discord bots in 2024?
Top.gg the best platform for discord bots in 2024
Wide Selection of Bots
One of the main reasons why Top.gg is the ultimate Discord bot platform with a wide selection of bots. As of 2024, Top.gg hosts over 100,000 bots, a testament to the platform's popularity and utility.
This wide selection of bots is important because it ensures a bot is available to suit any Discord user's needs. Whether someone is looking for a bot to manage their server, play music, moderate chat, or even have fun, Top.gg has a bot that can help.
Furthermore, Top.gg's bot selection is constantly growing and evolving. Bot developers are constantly creating new bots and updating existing ones, meaning the selection on Top.gg is always fresh and exciting.
User Reviews and Ratings
Another key feature of Top.gg that makes it the ultimate Discord bot platform is the user reviews and ratings. Every bot on the platform is accompanied by user reviews and ratings, which help other users make informed decisions about which bots to use.
The user reviews and ratings are particularly useful because they provide valuable feedback from other Discord users who have already used the bot. This feedback can help users determine whether a bot is reliable, user-friendly, and effective.
The user reviews and ratings on Top.gg also help promote transparency and accountability in the bot development community. Bot developers are incentivized to create high-quality bots that receive positive reviews and ratings, which benefits everyone who uses the platform.
Suggested Reading:
Bot Verification
Top.gg's bot verification process is another reason why it is the ultimate Discord bot platform. The bot verification process ensures that all bots hosted on Top.gg are safe, secure, and reliable.
Bot verification is important because it helps prevent malicious bots from being added to Discord servers. Malicious bots can cause problems, from spamming chat to stealing user data. By verifying all bots on the platform, Top.gg helps ensure that Discord users can use bots confidently and without fear of security issues.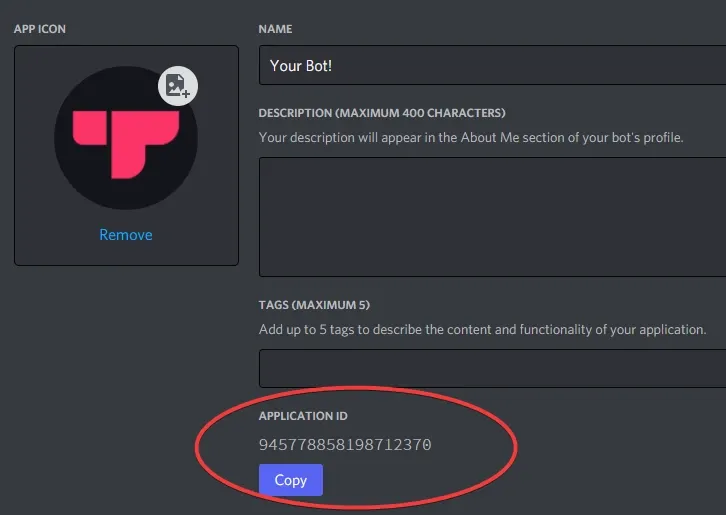 Developer Support
Top.gg also provides excellent support for bot developers, crucial for maintaining a healthy and growing bot development community. The platform offers a variety of resources to help bot developers create and maintain their bots, including documentation, tutorials, and a dedicated Discord server for bot development.
Additionally, Top.gg offers a variety of features and tools that make it easy for bot developers to distribute and monetize their bots. This includes a built-in payment system, analytics tools, and the ability to offer premium features for a fee.
The support provided by Top.gg is important because it helps encourage bot development and innovation. Top.gg helps ensure the platform remains vibrant and exciting for all Discord users by providing a supportive environment for bot developers.
Suggested Reading:
Community Engagement
Finally, Top.gg's commitment to community engagement is another reason why it is the ultimate Discord bot platform. The platform actively encourages community feedback and involvement through features such as a community suggestions forum and a Discord server dedicated to platform feedback.
This commitment to community engagement helps ensure that Top.gg constantly evolves and improves based on user feedback. It also helps foster community among Discord users and bot developers, which is important for maintaining a healthy and growing platform.
In conclusion, Top.gg is the ultimate Discord bot platform for various reasons. Its wide selection of bots, user reviews, ratings, bot verification process, developer support, and community engagement make it the best platform for Discord users.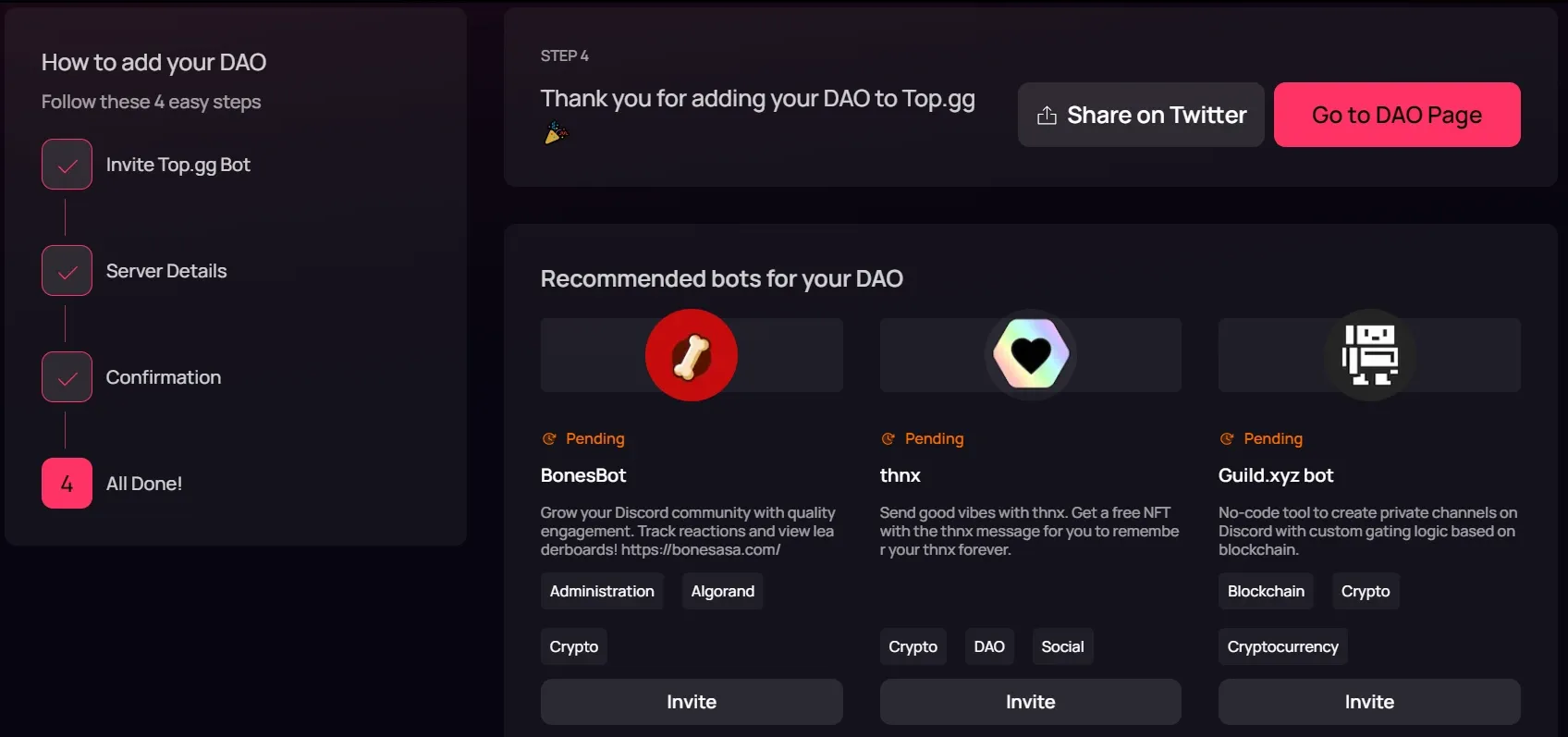 Conclusion
Whether you're looking to automate tasks, enhance your gaming experience, or improve your server management, top.gg has a bot.
The platform's extensive collection of bots, user reviews and ratings, and community feedback make it a top choice for Discord users.
As Discord grows in popularity, the need for reliable and trustworthy bots will continue to rise.
Thankfully, top.gg has set the standard for Discord bot directories, providing a safe and easy-to-use platform for discovering and using bots.
So why wait?
Head over to top.gg today and discover the ultimate Discord bots today.
If you want to get your own chatbot today Try BotPenguin
Just like this, BotPenguin offers chatbot creation for social platforms, websites, wordpress: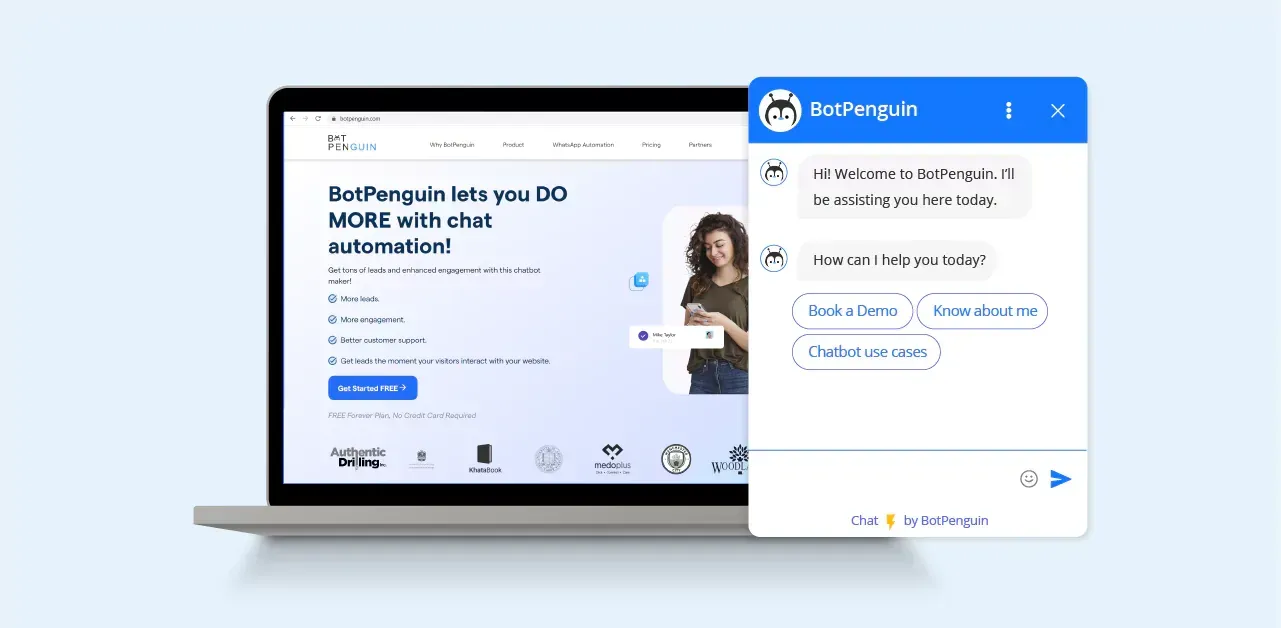 Create Your own Customized Chatbot with BotPenguin
Frequently Asked Questions (FAQs)
Are there any fees or charges for using top.gg?
No, top.gg is completely free to use. There are no fees or charges involved in using the platform to discover, add, or manage Discord bots.
How can I find the best bots for my Discord server on top.gg?
On top.gg, you can browse through categories, search by keywords, or filter by various criteria to find the most suitable bots for your Discord server. The platform also highlights trending and popular bots for easy discovery.
Can I customize and manage my bot's listing on top.gg?
Absolutely. Top.gg allows bot developers to customize their bot's listing by adding descriptions, features, screenshots, and more. Developers can also manage their bot's details, including updating information and responding to reviews.
Is there a verification process for bots on top.gg?
Yes, top.gg has a verification process for bots. This ensures that listed bots meet certain criteria and adhere to community guidelines, providing users with a sense of trust and reliability in the bots they choose to add to their servers.
How can I get support or assistance regarding top.gg?
If you need support or assistance regarding top.gg, you can visit the platform's support page or join their Discord server. There, you can find helpful resources, ask questions, and get assistance from the top.gg community.