Discord is one of the most popular messaging platforms available today for group hangouts. Chatbots are the face of artificial intelligence advancement. What if this both come together? What if there is a bot on Discord that do your bidding? Well, it is already being made possible.
Bots on Discord are helpful and valuable artificial intelligence agents that automatically perform several tasks on your server. It welcomes new members, bans troublemakers, and moderates any discussion.
If you want discord bots, they can play music or games to your server.
You might want to add or create a chatbot to your community or server. Discord bots help in managing and keeping users engaged. The good thing about discord bots is that you don't need to be an engineer or programmer to add a bot. Anyone can add bots on discord servers.
If you are ready to know more about discord bots and how to add bots on Discord easily, continue reading till the end.
What are Discord Bots?
Discord bots are artificial intelligence (AI) programs that execute predetermined tasks to help you manage your Discord servers and improve community involvement.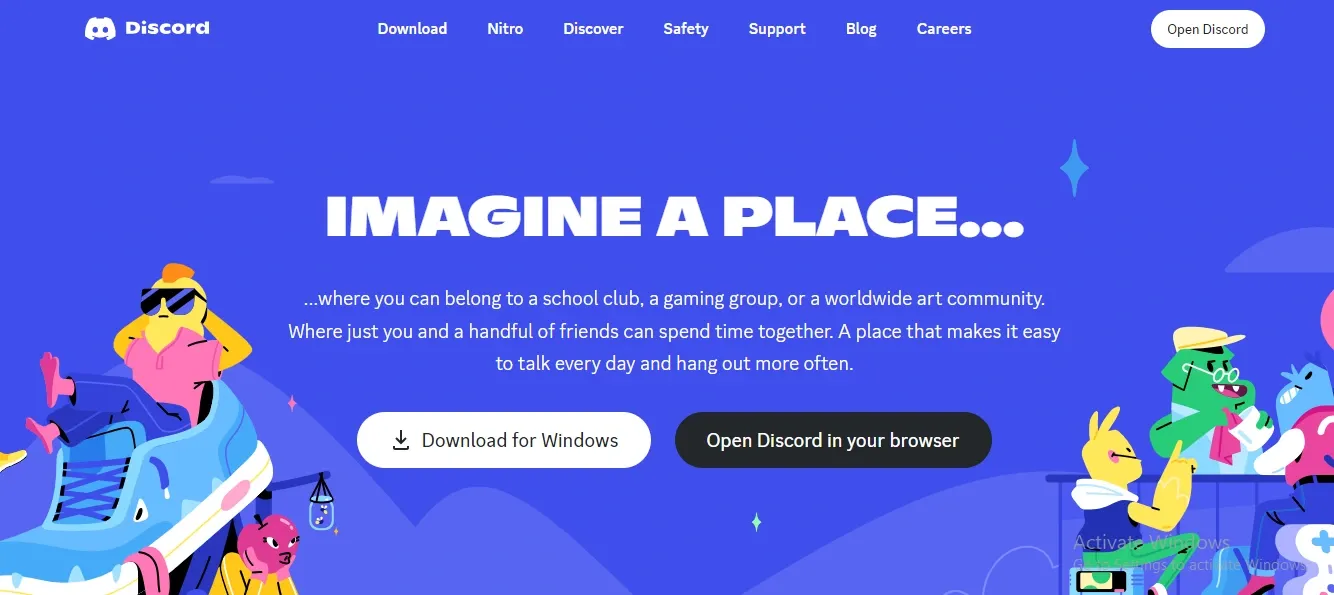 Bots in Discord may perform everything from welcoming new users to playing music in voice channels, banning troublemakers, scheduling events, and creating "leveling" systems for users, among other things.
There are many Discord bots out there, so make sure you only open links on websites that appear to be scams.
How to Find Bots for Discord?
Although there are many options, the simplest and most popular is going to the unofficial "Discord bot list" website. The most popular Discord Bots are shown directly on the home page, and you may add them to your server if you like.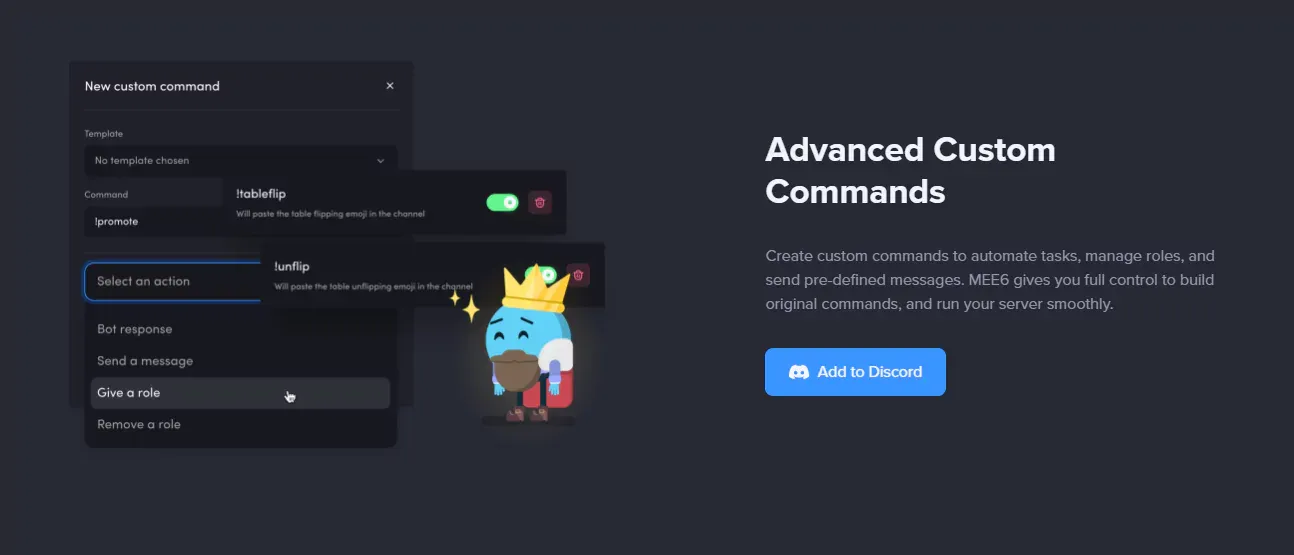 This discord bot list website also has a search function that you may use to identify bots that fit your needs. Aside from that, you may look for Discord bots for your servers on the following websites:
Carbonitex
Top. gg
Github
How to turn on administrator access?
You must be an Administrator of your Discord Server to add bots to it. If you don't own the server, consult the owner.
Step 1
Select the server you'd like to add your bot to from the Dashboard.
Step 2
After you've selected, choose from the drop-down option.
Step 3
From the drop-down menu, select "Server Settings."
Step 4
Select "Roles" from the drop-down menu.
Step 5
Select Default Permissions' from the drop-down menu.
Step 6
Toggle "Administrator" in the General Permissions option by scrolling down.
Step 7
Select "Save Changes" from the drop-down menu.
If you want to get your own chatbot today Try BotPenguin
BotPenguin offers chatbot creation for social platforms, websites, wordpress along many different features:

How to add a bot to Discord
Step 1
First, log in to your Discord account on the Discord app website.
Step 2
Then, click the drop-down arrow next to the server's name to select the server you wish to add the bots.
Step 3
From the drop-down box, select 'Server Settings.'
Step 4
Go to 'Roles.'
Step 5
Scroll down to the General Server Permissions area.
Step 6
Activate the 'Manage Server' permission.
Step 7
When you finish it, click 'Save Changes.' Make sure that only dedicated personnel, not everyone, have access to the server.
Step 8
Visit any Discord bot websites listed above to find the bot you want. To add a bot to your server, go to the bot listing page and click "Invite."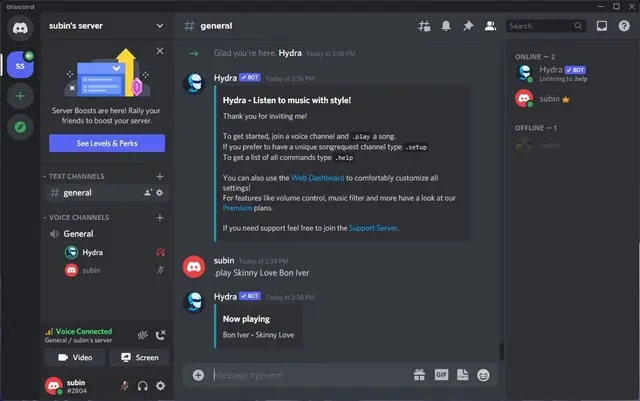 Step 9
On the following screen, click Continue after selecting the Discord server to which you wish to add the bot from the 'Add to Server' drop-down option.
Step 10
Click 'Authorize' once you've confirmed the bot's rights on your server.
Step 11
Once you've completed these steps, the bot gets added to your Discord server. You may use bots to expand your server's functionality or provide exciting activities for your friends.
How can you Add Bots to Discord Server on Android and iOS?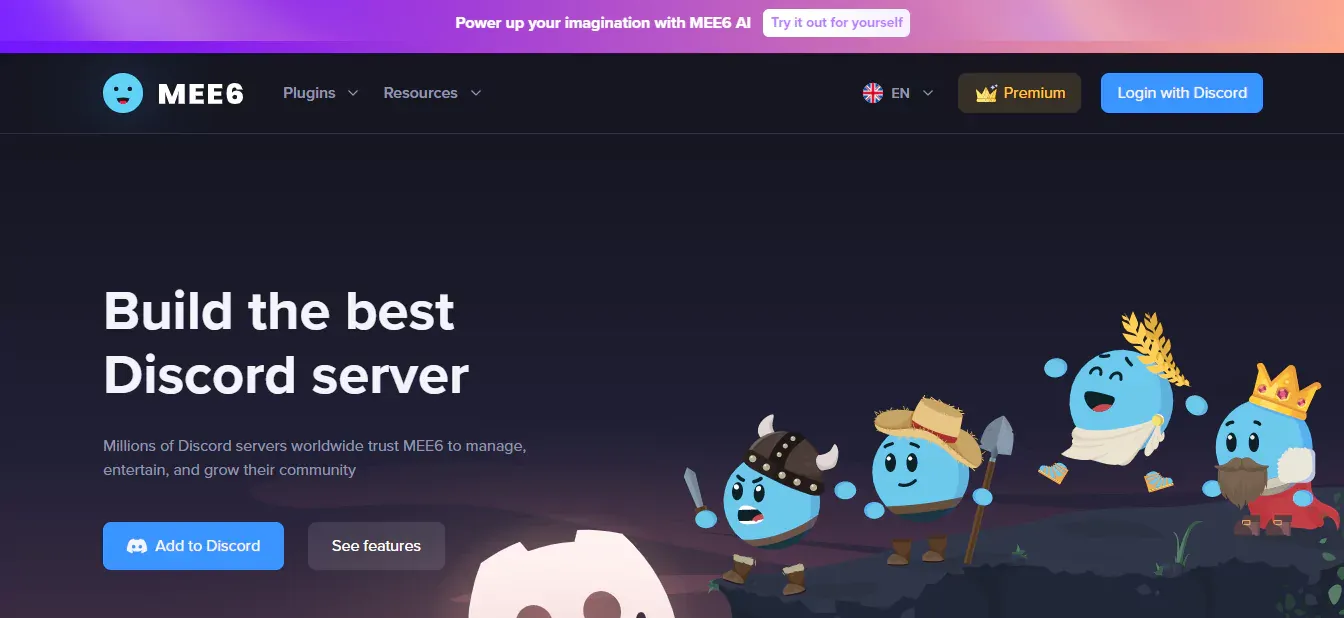 Bots may be added to a server using desktop software and the internet. You may also utilize the Discord mobile app to invite bots to your server, which works like this:
Step 1
Tap the red 'Invite' button on the Top. Gg page of the bot you want to add to your Discord server. Sign in using your login credentials on the following page if you haven't already done so on your web browser.
Step 2
You'll be sent to the bot authorization page once logged in. Select the server to which the bot will be added and click the 'Continue' button. Allow all necessary permissions and then click the 'Authorize' button. That's all there is to it. You may now use your Discord server to access the same.
How can you set up MEE6 as a moderating bot on Discord?
Go to the MEE6 website's plug-ins page to set up your moderator bot. A moderator may control profanity and throw bad actors off your server, among other things.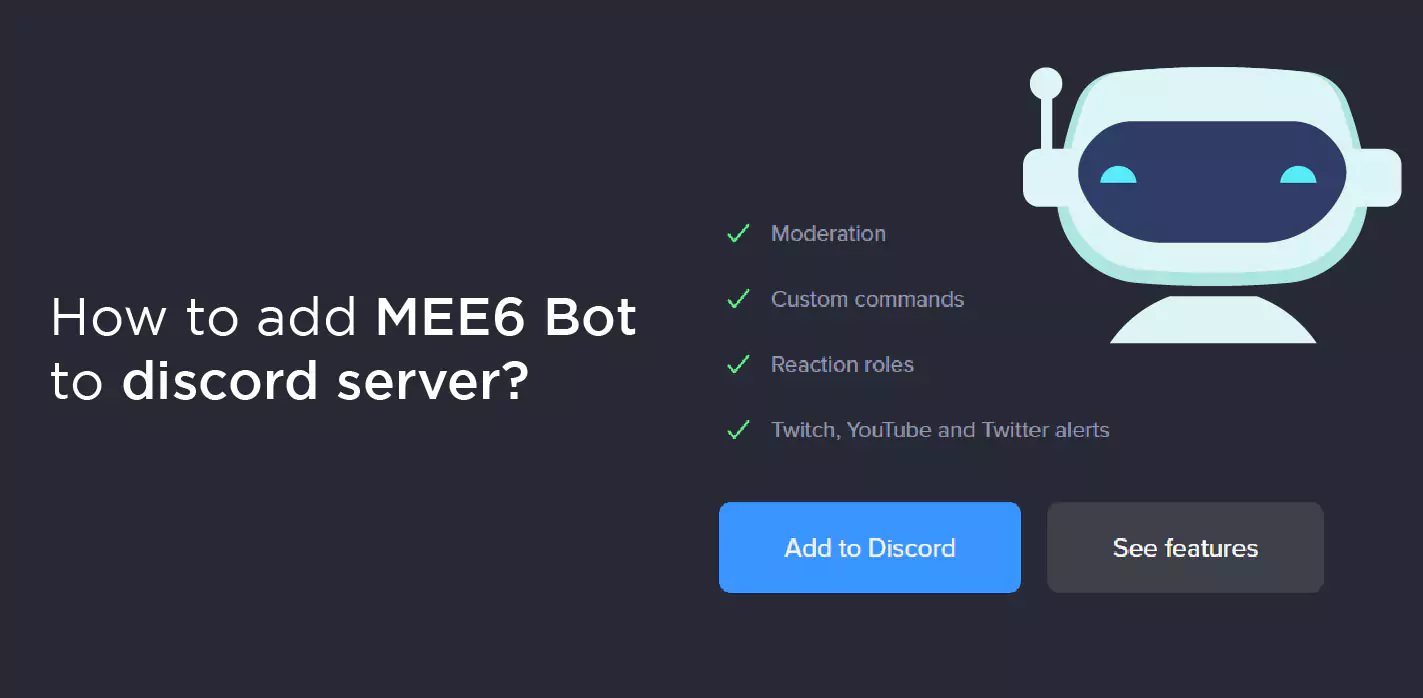 Step 1
Select "Moderator" from the drop-down menu.
Step 2
Select "Yes" in the pop-up to activate it.
Step 3
Go to "Auto-moderator" and choose the rules you'd like your bot to follow. You can sensor any lousy language, spoilers, and excessive emojis.
Step 4
You may choose how your bot reprimands users when deciding what your bot will monitor. You can automatically erase this message or issue a warning message to the user who prompted the auto-moderation.
Step 5
Select "Settings" to set the bot's trigger threshold.
Step 6
Save any changes you've made.
How to manage Your Bots on Discord
Let's go through how to handle your bot now that you've introduced it. The majority of bots have a website dashboard with extensive moderating capabilities. Discord's settings, on the other hand, may be tweaked.
Step 1
Go to the bot's website and choose Dashboard from the drop-down menu.
Step 2
Sift through the controls provided by your bot by scrolling down the page.
Step 3
Make any necessary modifications.
Again, each bot will have its own set of instructions and skills.
How to Authorize Your Discord Bot
Discord has many bots, and they require authorization for smooth functioning. Even if the platform employs Oauth2 to allow a bot to access and communicate, you may receive a prompt within the channel to approve it.
What are the popular Discord bots?
What bots should you install now that you know how to add bots? Only you know what type of atmosphere you want for your server. Here's a rundown of some of the most popular Discord bots and why you should use them.
Dank Memer: It has many meme-related capabilities, including the ability to show memes.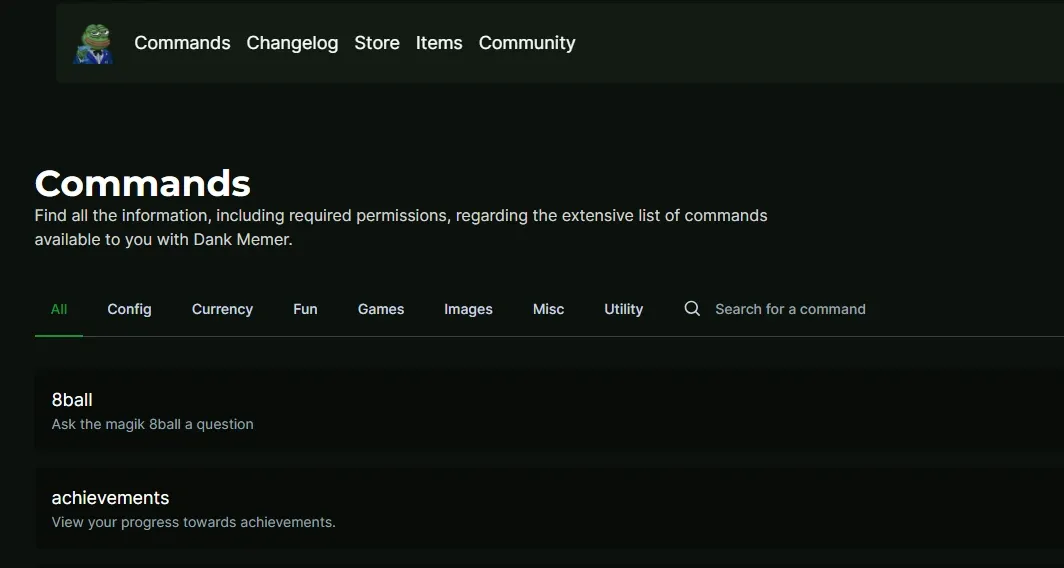 Pancake: It is a simple multi-featured bot with music playing and moderating functions.
Nadeko bot: It is a game-playing, gambling, and administrative platform.
MediaBot: Your users may record clips with MedalBot.
RickBot: It has over 4500 custom soundboards available.
The groovy bot is a Spotify, YouTube, and Soundcloud-compatible music bot.
Rhythm bot: It is a rock-solid music bot with bells and whistles.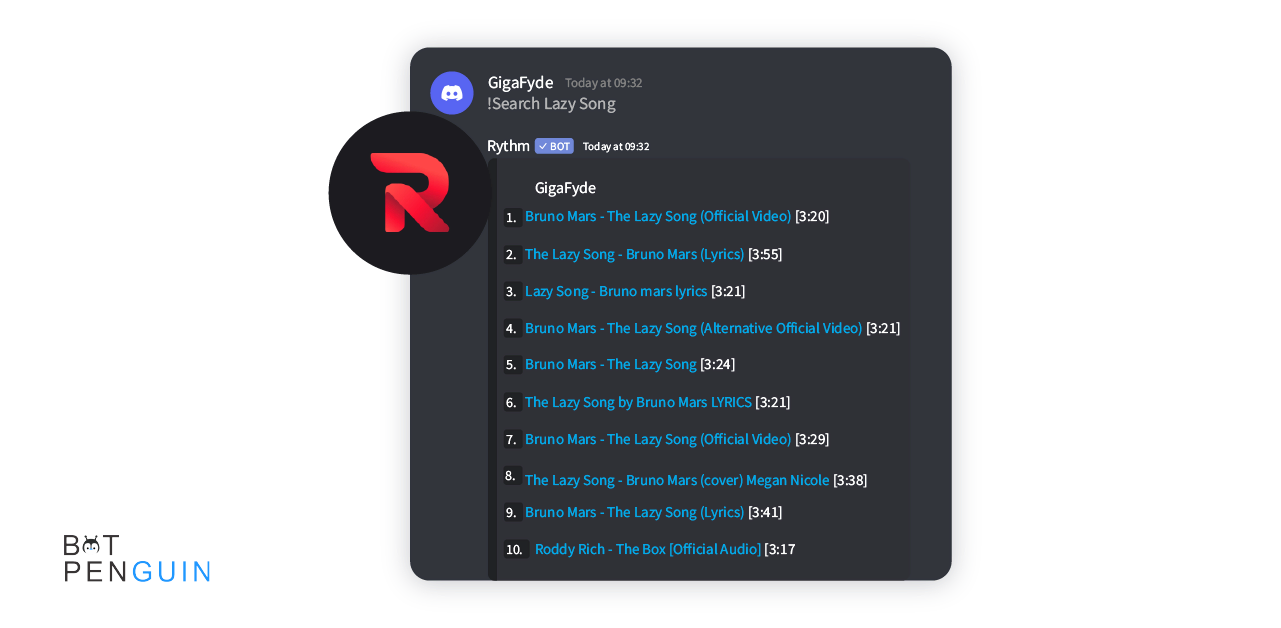 Mantaro: It is a "fun" bot that you can customize.
A translator: It is a multilingual bot that can translate over 100 languages in real-time.
Conclusion
Bots are computer programs interacting with humans to perform certain functions automatically. Discord bots provide various productive and not-so-productive features to the community on the server. Discords bots also help you in moderating your server. It makes your server more fun and unique. Adding a bot on a server isn't a difficult task either. You can use the Discord bot to perform any job, from playing music to adding games to your server. We hope this Discord bots article helps you with how to add bots to your Discord easily.
There are not only music bots there exists blogs for various social platforms such as Telegram, WhatsApp, WordPress, Website etc. Too many options one solution: BotPenguin
Find out more about BotPenguin's chatbots and how they can liven up your customer experience here.