Introduction
Did you know? Discord has 6.7 million active servers, with an increasing number not tied to gaming. While Discord is currently used mainly by gamers, the team has made an effort to expand its reach to compete successfully with Slack and Microsoft Teams.
According to the Wall Street Journal, Discord made $130 million in revenue in 2020, increasing 188 percent yearly.
Nitro, Discord's premium upgrade bundle, accounts for nearly all of the company's revenue.
Discord has more than 140 million subscribers and 300 million total members. It was rated at $7 billion in 2021, more than doubling in value in less than a year.
What is a Discord?
Discord is free audio, video, and text chat service used among millions of individuals aged 13 and above to communicate and interact with their friends and groups.
People use from art projects to family vacations to schoolwork and counseling services.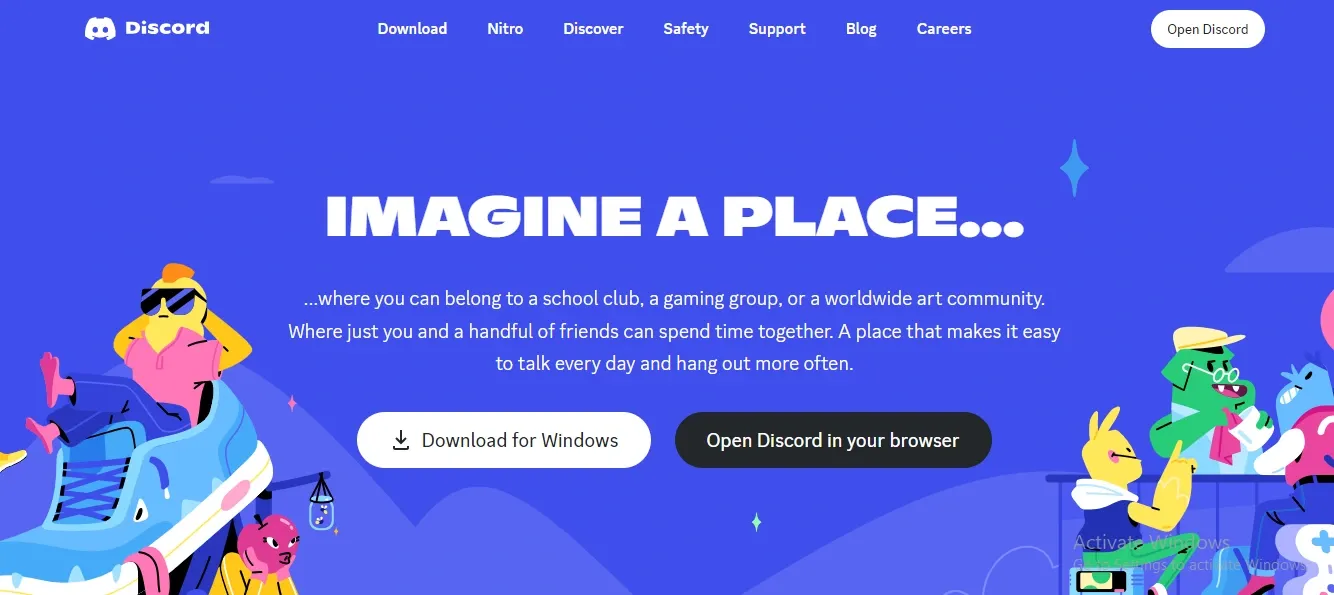 What are Discord Bots?
Discord bots are AI-powered solutions for automating chores on the Discord server. It makes it much easier to create a fully involved community and may be used to regulate your server.
Moreover, you can welcome new users and maybe even ban people, causing problems for everyone else.
What is a bot command?
Discord bots are AIs that can automate various tasks and bot commands on your server, including welcoming new users, moderating content, and banning rule breakers.
Music, humor, games, and other content can be added to your server using Discord bot commands.
Here are the five best discord bots right now with commands!
Five best discord bots right now with commands!
Dank Memer
Dank Memer is the finest meme bot on Discord. In any conversation, the meme bot helps you find the correct meme. If you require an owl meme, type "pls hootyboi" and display an owl meme. You can make your memes as well.
Finally, Dank Memer has a "money system" that allows you to gain coins on the server by taking from other players, gambling, and other methods.
You can use these coins to "purchase" unique products from the meme bot Discord shop, which you can use to play many games or impress other users.
The essential features of Dank Memer are entirely free. Still, you may subscribe to their Patreon for more interesting meme bot delights.
Choose a monthly tier, ranging from $2 to $45 per month, to gain access to more memes, money, and unique server roles while supporting the most excellent Discord meme bot.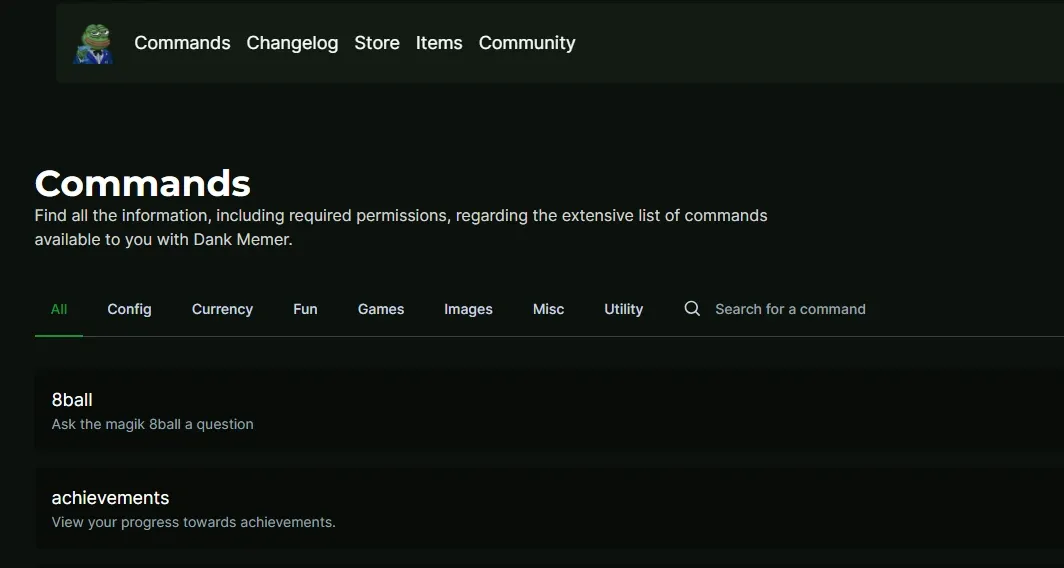 Dank Memer Commands
To utilize the Dank Memer bot on Discord, you'll have to type in a few commands that tell it how to behave. In addition, orders will be modified from time to time for the bot to stay up with its meme game.
To get started, type the following. Type in the text box as you normally would.
"pls help" – (Without the inverted commas) This is the most fundamental and initial.
Command you can use. It will simply display the dank memer bot's entire list of categories.
"pls image" - This command will show a list of additional categories with meme images.
"Pls help currency" – This is an excellent in-group chat game. Enter this and follow the instructions!
MEE 6
MEE6 is one of the greatest Discord bots for moderating. You can use the MEE6 bot to search your Discord server's chat for rule breaches like abusive language, spam, spoilers, and external links.
After a user commits a certain number of violations over a set period, you can use MEE6 bot commands to silence, kick, or ban them.
MEE6 can also play the music on the servers and "level up" members in moderation. With the premium MEE6 bot, users with a higher "level" of server participation gain access to notable server roles. Bespoke commands, timed messages, and custom branding are all included in the premium MEE6 bot.
Premium MEE6 starts at $11.95 per month. However, you can save money by purchasing one server for $89.90 for a lifetime.
MEE 6 commands
MEE6 Bot can operate as a moderator for the server, preventing spam, abusive content, and excessive usage of emojis, among other things.
Before we begin, all MEE6 instructions start with the prefix! (exclamation mark). MEE6 can read-only command messages with this prefix. The ability to alter the prefix is a paid feature, unlike other bots. If you already have a premium account, go to MEE6 dashboard > Settings and scroll down to the commands area to modify the prefix.
However, you aren't a premium subscriber. You must use the default prefix, even if it occasionally interferes with other bots. In any case, You can prefix any bot with / (slash). Let's get started with the moderation commands, which most people use MEE6.
§ /Giphy [word or term]: It will search for animated GIFs from Giphy's site
§ /tts [word or phrase]: it will search to read your recent text to all users in the channel
!ban [member] [optional reason]: This command bans a member, reason in optional
!mute [member] [optional reason]: This command mutes a member, reason in optional
!tempban [member] [duration] [optional reason]: This command bans a member for a certain time, reason optional.
Xenon bot
Xenon can back up your Discord server, submit a server template, and move messages between channels. These features might assist you in organizing your server and restoring it if something goes wrong.
For gamers, academics, and fan communities, Xenon includes templates in different languages. The framework for channels, categories, roles, and more are available in these templates. You can choose between manual backups and automatic backups after a set period.
You may create up to 15 backups and an automatic backup per server. Premium options range from $4.99 to $14.99 a month. They include messages saving and transferring, backups by role and nickname, and more manual and interval backups.

Xenon Bot Commands
The Xenon bot no longer uses the 'x!' prefix as its default. Instead, the Xenon bot now exclusively uses slash commands. However, slash commands are not yet available on Xenon premium. Therefore you must still use 'x?' for premium commands.
/audit logs- This command lists actions you recently took on this server.
/backup interval show- This shows your recent backup interval for this server.
/backup interval on- Activate backup interval for this serve
/backup load- Load all old backups.
/backup list- Create a list for all your backups.
Octave bot
The octave bot to the discord server's music channel. The octave bot allows you to add songs to a queue, playlists from platforms like YouTube or Spotify, and more, all with simple commands.
The octave bot has several capabilities similar to music players and those that aren't, like pause, resume, play, queue, next, back, clear, jump, shuffle, etc. It is something you can do on your Discord server.
Longer queues and track lengths, unlimited custom playlists, volume, bass boost, and filter options are all available with a premium membership. You may get Octave premium by paying $5, $10, or $20 each month to its Patreon.
Octave bot commands
Apart from the standard x! Along with x! the latest update regarding command prefix has been implemented for commands. For commands, You can now use a. To utilize the slash command, ensure the following setting is enabled: 'use slash commands and preview emoji, mentions, and markdown syntax as users type.'
_play: This command adds and plays music in a channel
_summon [channel]: Connect, or send the bot to a voice channel.
_radio [custom|discordfm|stop]:Stream random songs from various radio stations.
_leave: Disconnects the voice channel from the bot.
_jump <where>: Set the music playback's time marker.
Arcane
Arcane is a Discord-based leveling and moderation bot that promotes improved server participation. You can customize the leveling system to determine XP and awards. Members may level up while having a voice conversation with the Arcane bot, including voice leveling. Auto-moderation can track who joins and leaves, eliminate spam and profanity, and warn, mute, kick, or ban violators.
Arcane is particularly beneficial to influencers. It can send Discord notifications from YouTube to let your fans know when you've uploaded a new video. For $5/month, you can have more XP configuration, unlimited roles, lengthier message logging, and YouTube alerts with Arcane bot Server Premium.
Arcane Command
If you're familiar with Discord bots, you're probably aware that they work with some of these Arcane commands. Before entering the bot command, you must invite such bots to the server. The bot activates and does the specified activities provided to the command as quickly as you type in these Arcane bot commands.
Dashboard: Control the server.
Help: Supports the server as well as voting links
Invite: To provide the link for inviting Arcane to another Discord server.
Premium: Advantages of purchasing premium.
Server info: This command includes member count, boosting info, and channel information.
Stats: Show stats on Arcane like Discord server, commands, users, etc.
Conclusion
Discord lists a set of text and slash commands that you can use in the server or DMs without bots. You can send an emoji reaction, get IDs, correct a typo, and other instructions without having to add a bot to the server.
On the other hand, Bots provide a variety of features and commands to your server and are an excellent addition. Setting an 'AFK' status or immediately kicking members, for example, can only be done with a bot. As a result, specific bots are frequent on Discord servers.
Discord commands are convenient features that optimize and simplify your Discord experience. It's not necessary to use them, and they will make the platform much more user-friendly. Discord bots are the same way: you wouldn't have to use them, but they will automate many tasks.
Which of the Discord commands mentioned above have you used before? Which of the items on the list do you intend to use in the future? Do you have an excellent bot you'd like to share with us? In the comments section below, tell us about everything Discord-related. We hope you like our blog.
For More details about Discord and its command, you can connect with us on BotPenguin!
Frequently Asked Questions (FAQs)
How do I add a bot to my Discord server?
To add a bot to your Discord server, you must have the "Manage Server" or "Administrator" permission. Go to the bot's website and authorize it with your Discord account.
Then, select the server you want to add the bot to and grant the necessary permissions. Once added, the bot will be available in your server, and you can use its commands.
What commands does Dank Memer bot offer?
Dank Memer is a popular Discord bot known for its meme-related commands, currency system, and fun interactions.
Some of its commands include pls meme, pls beg, pls rob, and pls trivia. It also has image manipulation commands like pls invert, pls trigger, and pls ship, which users find entertaining.
How can I use Dyno bot to moderate my Discord server?
Dyno is a versatile Discord bot with powerful moderation features. To use it for moderation, grant it "Manage Server" permission and follow the setup process.
You can configure auto-moderation settings, such as word filters, anti-spam measures, and banning options. Additionally, Dyno provides commands like !warn, !kick, and !ban to help you manage your server effectively.
Does the MEE6 bot support leveling systems, and how can I set it up?
Yes, MEE6 is widely known for its leveling system. To set it up, add the bot to your server and grant it necessary permissions. Then, visit the MEE6 dashboard to enable and customize the leveling feature.
You can assign XP points to various actions, and users will gain levels based on their activity on the server.
Can Groovy bot play music in my voice channel, and what are its commands?
Absolutely! Groovy is a fantastic music bot that can play music in your Discord voice channels. To use it, invite Groovy to your server and give it permission to join voice channels.
Some of its commands include !play, !pause, !skip, !queue, and !volume. You can play songs from YouTube or other supported platforms.
Are these Discord bots safe to use?
Yes, the bots mentioned—Dank Memer, MEE6, Groovy, and Arcane—are generally considered safe to use. However, as with any bot, it's essential to verify its permissions before adding it to your server.
Stick to well-established bots with good reviews to ensure a positive and secure experience.
Can I customize the commands and features of these bots?
The level of customization varies between bots. While some bots offer extensive configuration options, others may have limited customizability.
Generally, bots like MEE6 and Dyno provide more customization for moderation and leveling features, while Dank Memer focuses on entertainment commands. Review the bot's documentation and settings to explore available customizations.