Understanding how chatbot pricing works might be a little confusing, especially the messages and conversations metric.
That's why we have assembled this quick guide, which will answer every question you have about BotPenguin's pricing.
Let's start by addressing the elephant in the room…
Chatbot Messages vs Conversations
Messages refer to bot messages sent from the chatbot to users across platforms such as websites, Facebook Messenger, and Telegram. BotPenguin's pricing is based on the number of messages sent by the bot to the user.
Conversations are specific to WhatsApp and are defined by Meta. In this context, one conversation is a 24-hour window where multiple messages can be exchanged between the WhatsApp bot and users.
BotPenguin's pricing for their WhatsApp chatbot service is based on conversations.
Cost per Message in BotPenguin's Chatbot
With basic pricing approximately set at $5 per 3000 messages, BotPenguin provides a cost-effective way for businesses to use message-based chatbots on Websites, Facebook Messenger, and Telegram bots.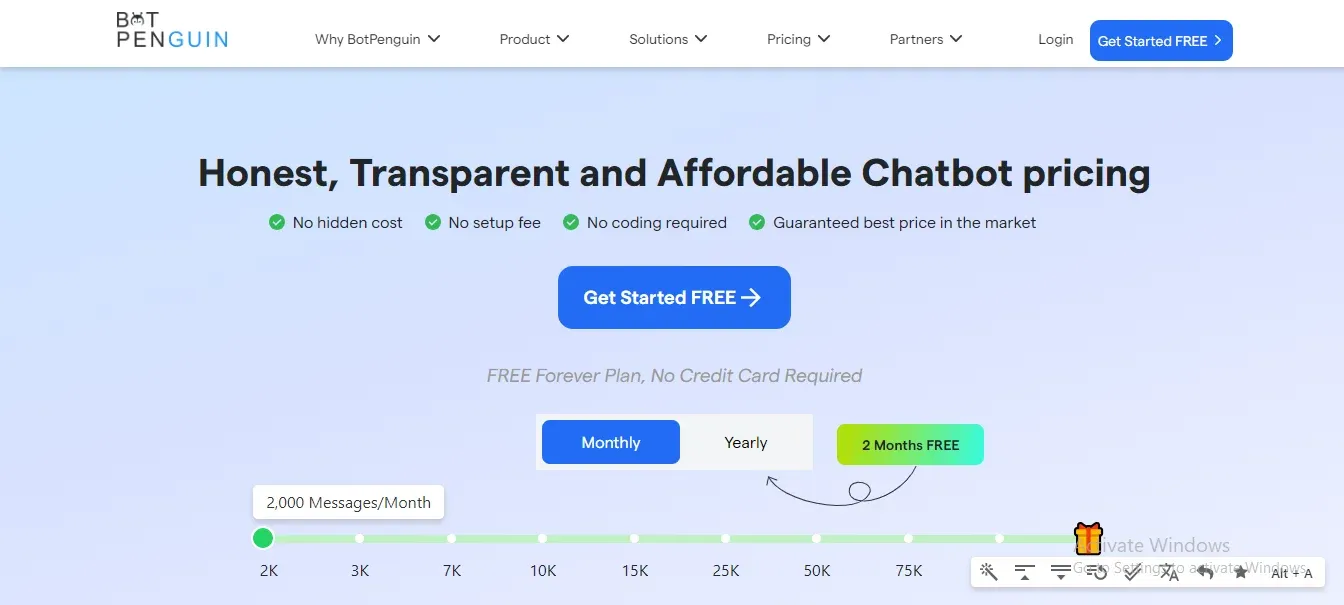 The cost per message for BotPenguin's Chatbot would be approximately $0.00167 per message.


Cost per Conversation in BotPenguin's WhatsApp Chatbot
In the case of the WhatsApp bot, the pricing model shifts from messages to conversations.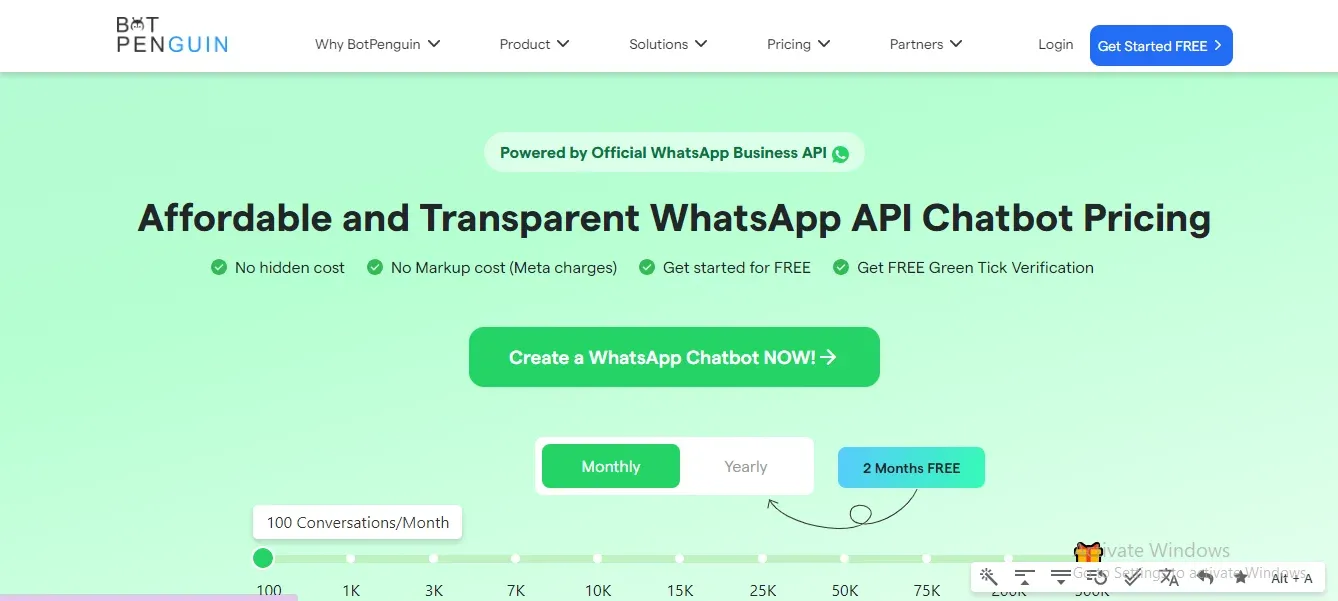 For an estimated $10, businesses get about 1,000 conversations, which can involve multiple message exchanges within a 24-hour window.
The cost per conversation for BotPenguin's WhatsApp Chatbot would be approximately $0.010.


Free Messages Available on BotPenguin's Chatbot
To get you started on your Website, Facebook, Instagram, and Telegram Chatbot journey, BotPenguin offers 2000 free messages.
This gives businesses ample opportunity to familiarize themselves with BotPenguin's Chatbot functionality before diving into a paid plan.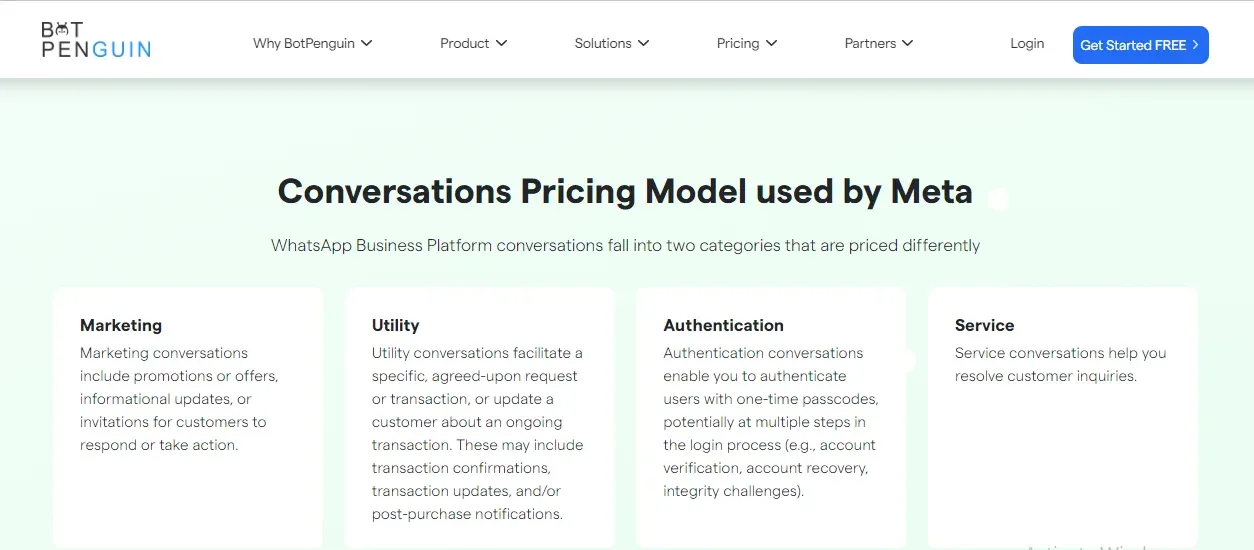 Free Conversations Available on BotPenguin's WhatsApp Chatbot
Just like free messages on a Chatbot, BotPenguin also offers 100 free conversations for businesses exploring WhatsApp Chatbot.
This gives businesses an opportunity to understand how conversation-based chatbots function on the WhatsApp platform.