What are Unified Conversations?
Unified Conversations refer to the concept of centralizing and integrating all customer communications across different channels into one platform. It involves combining various messaging channels, such as live chat, social media, email, and SMS, into a single unified inbox.
This approach allows businesses to manage all customer conversations in one place, providing a seamless and cohesive experience for both customers and support agents.
Unified Conversations play a critical role in enhancing business communication. By consolidating all customer interactions into one platform, businesses can streamline their customer support processes. They no longer need to switch between multiple applications or platforms, resulting in improved efficiency and productivity.
Moreover, Unified Conversations enables companies to provide a consistent and personalized customer experience across all channels, leading to higher customer satisfaction and loyalty.
Why use Unified Conversations?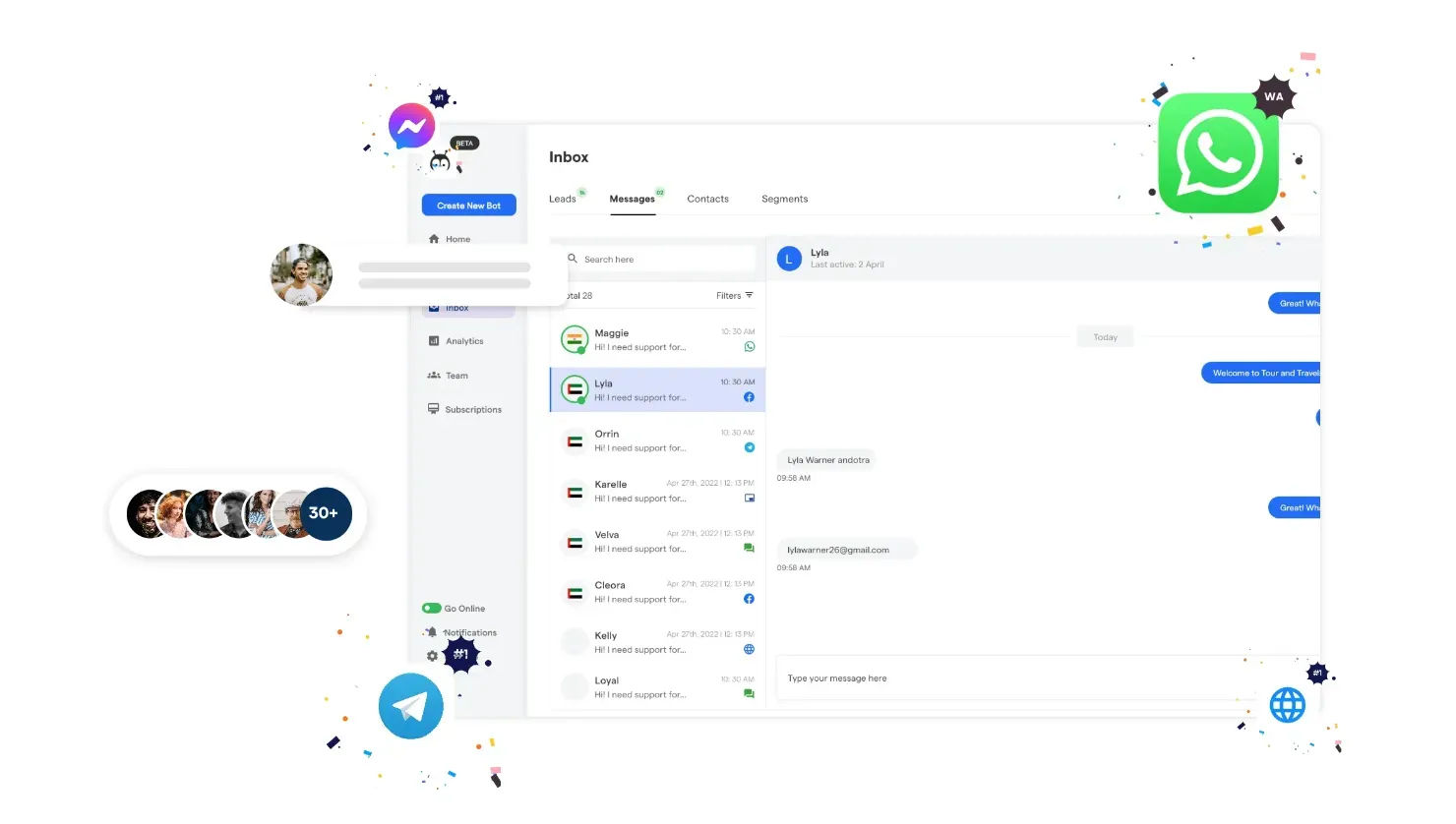 Traditional customer support approaches often involve fragmented communication channels, leading to a disjointed and inconsistent customer experience.
By adopting Unified Conversations, businesses can overcome these challenges and reap the following advantages:
Streamlined Communication
Unified Conversations centralize customer interactions, eliminating the need to switch between platforms. This streamlines communication and reduces the chances of messages getting lost or overlooked.
Improved Customer Satisfaction
Unified Conversations enable businesses to provide a seamless and personalized experience to their customers. By being able to access past conversations and customer data, support agents can offer tailored solutions, leading to higher customer satisfaction.
Enhanced Efficiency
Switching between different applications or platforms can be time-consuming and inefficient. With Unified Conversations, support agents can access all customer conversations in one place, allowing them to respond faster and more effectively.
Better Team Collaboration
Unified Conversations promote collaboration among support teams by providing a shared inbox and internal communication tools. This enhances teamwork and ensures a consistent approach to addressing customer queries.
Data-driven Decision Making
Unified Conversations collect valuable data and insights on customer behavior. This information can be analyzed to identify trends, pain points, and areas for improvement, enabling businesses to make informed decisions and optimize their support strategies.
How does Unified Conversations work?
Unified Conversations involve integrating various communication channels into a centralized platform. This integration can be achieved through the use of conversational AI platforms like BotPenguin.
The BotPenguin platform offers a variety of channels that businesses can utilize, including live chat, social media messaging, email, and SMS.
With BotPenguin's one-view inbox, all messages from these channels are consolidated into one interface, allowing support agents to manage customer conversations from a single location.
The platform provides tools for routing, assigning, and prioritizing conversations, ensuring efficient handling of queries. Additionally, BotPenguin's platform offers automation features, such as chatbots, which help automate responses and assist customers with frequently asked questions.
Channels Offered on BotPenguin Platform

BotPenguin is a chatbot platform that offers various channels for communication. Some of the channels available on the BotPenguin platform are:
WhatsApp
BotPenguin can be used as a chatbot platform for WhatsApp. This enables businesses to create chatbots for engaging with WhatsApp users, automating customer interactions, and providing quick responses to queries.
Telegram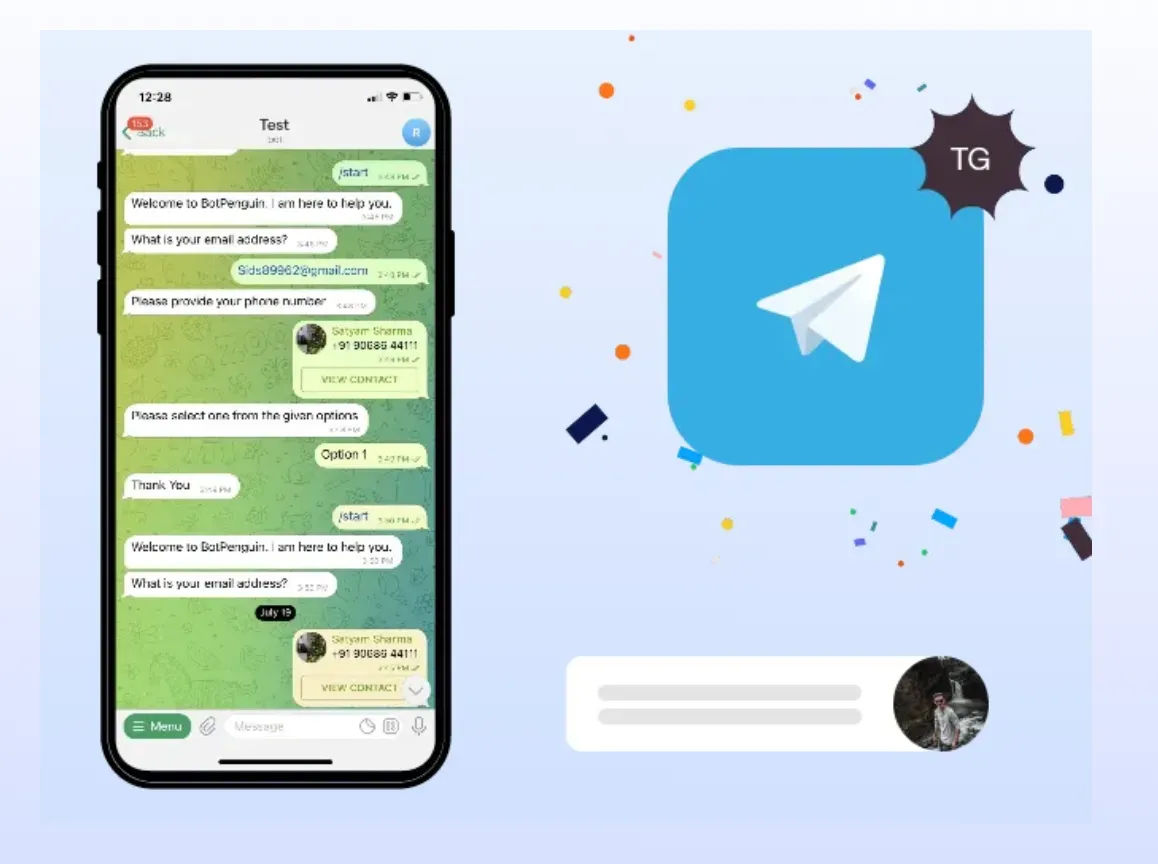 BotPenguin offers a chatbot platform for Telegram, allowing businesses to create personalized and interactive experiences for Telegram users. This enables businesses to engage with their customers on Telegram and provide efficient customer support.
Website
BotPenguin provides a chatbot maker that can be seamlessly integrated into websites. This allows businesses to enhance their website's functionality by incorporating a chatbot that can engage with website visitors, provide information, answer queries, and offer support.
Facebook Messenger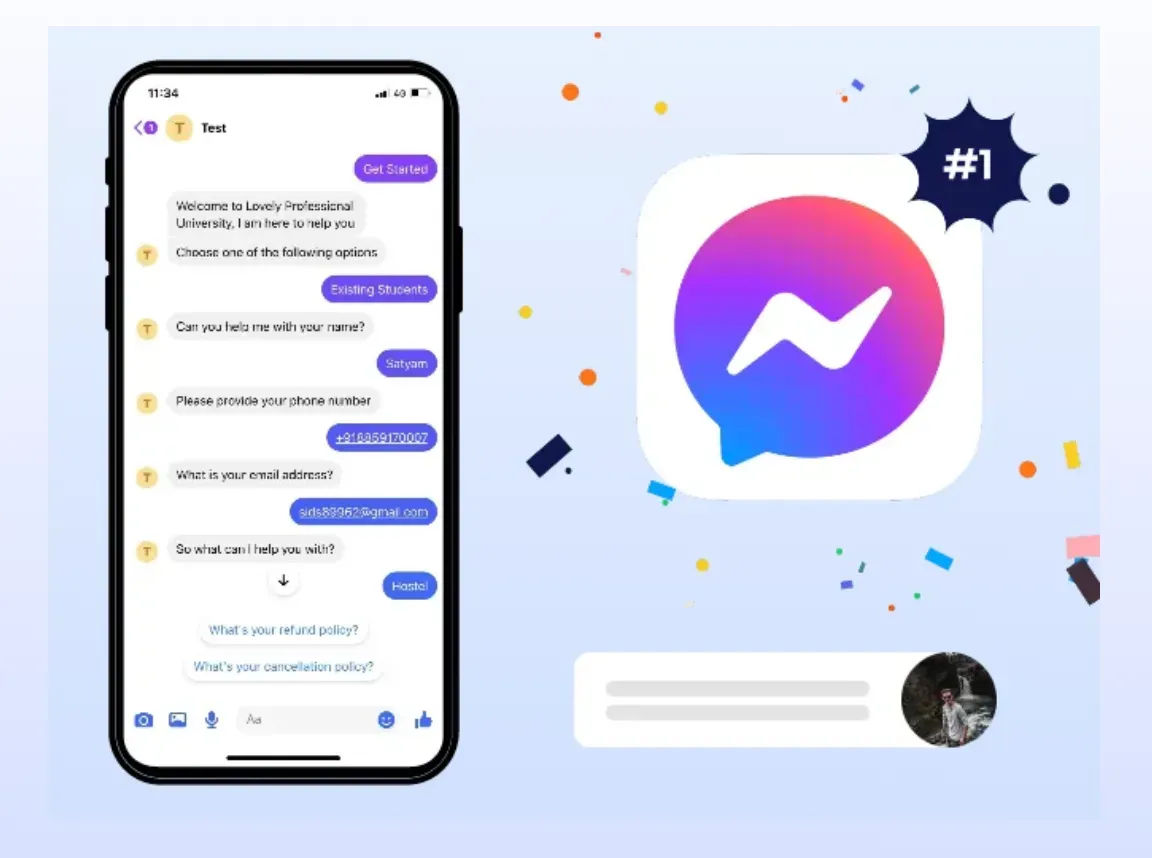 BotPenguin offers integration with Facebook Messenger, allowing businesses to interact with their customers through the popular social media messaging platform. This integration helps businesses provide timely customer support and engage with customers on a platform they are already familiar with.
These are just a few examples of the channels offered on the BotPenguin platform. For more information and to explore additional channels, visit BotPenguin website.
Advantages of Unified Conversations to Businesses
Unified Conversations offer several advantages to businesses:

Improved Efficiency
By centralizing customer conversations, businesses can streamline their support processes, leading to quicker response times and increased efficiency.
Enhanced Customer Experience
Unified Conversations enable businesses to deliver a consistent and personalized customer experience across all channels. This consistency builds trust and loyalty among customers.
Suggested Reading: Customer Experience: Tools and Technologies
Better Collaboration
Unified Conversations facilitate collaboration among support teams, leading to a more coordinated and effective response to customer inquiries.
Actionable Insights
The data collected from Unified Conversations can provide businesses with valuable insights into customer preferences and pain points. This information can be used to improve products, services, and overall customer satisfaction.
Industries Transformed by Unified Conversations
In this section, we'll explore various industries that have been transformed by adopting unified conversation strategies, streamlining communication across platforms, and enhancing customer experiences.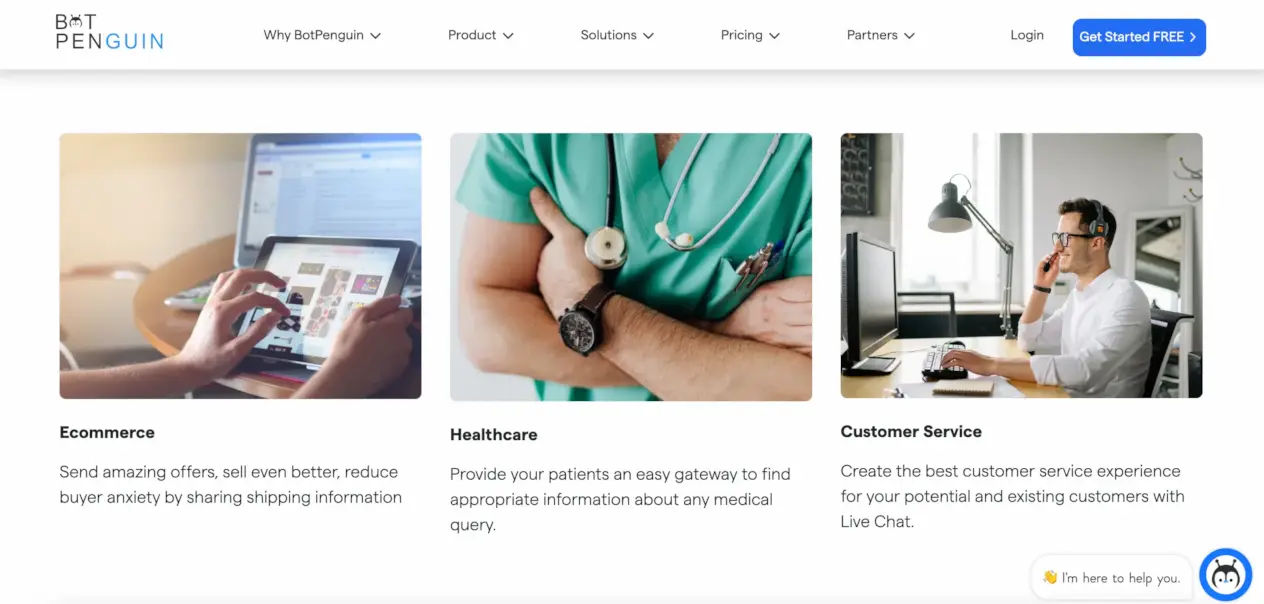 Healthcare
Unified conversations in healthcare enable seamless communication among healthcare providers, patients, and stakeholders, promoting smooth coordination of care, medical record access, and efficient appointment scheduling and follow-up processes.
Retail
The retail industry benefits from unified conversations by integrating multiple communication channels to provide seamless customer support, improving response times and delivering a consistent experience throughout the customer journey.
Travel and Hospitality
Unified conversations streamline booking processes and enhance customer service in the travel and hospitality industry. By consolidating communication across different platforms, businesses can better manage reservations, answer inquiries, and personalize guest experiences.
Finance and Banking
Financial institutions leverage unified conversations to improve responsiveness and streamline communication with their clients. Integrating chat, email, and phone channels, banks and financial service providers can efficiently handle account inquiries, transactions, and support requests.
Education
Educational institutions use unified conversations to foster collaboration among students, faculty, and staff. By integrating various communication channels, schools and universities can efficiently share information, facilitate discussions, and coordinate events across departments.
Customer Support
In the customer support domain, unified conversations enable businesses to integrate multiple communication channels and streamline support processes, improving agent efficiency, reducing response times, and ensuring consistent quality of service for customers.
Suggested Reading: How to Improve Customer Support?
Implementing Unified Conversations on the BotPenguin Platform
In this section, we'll walk you through the step-by-step process to enable Unified Conversations on the BotPenguin platform, ensuring seamless conversations across different channels.
Step 1
Access the BotPenguin Website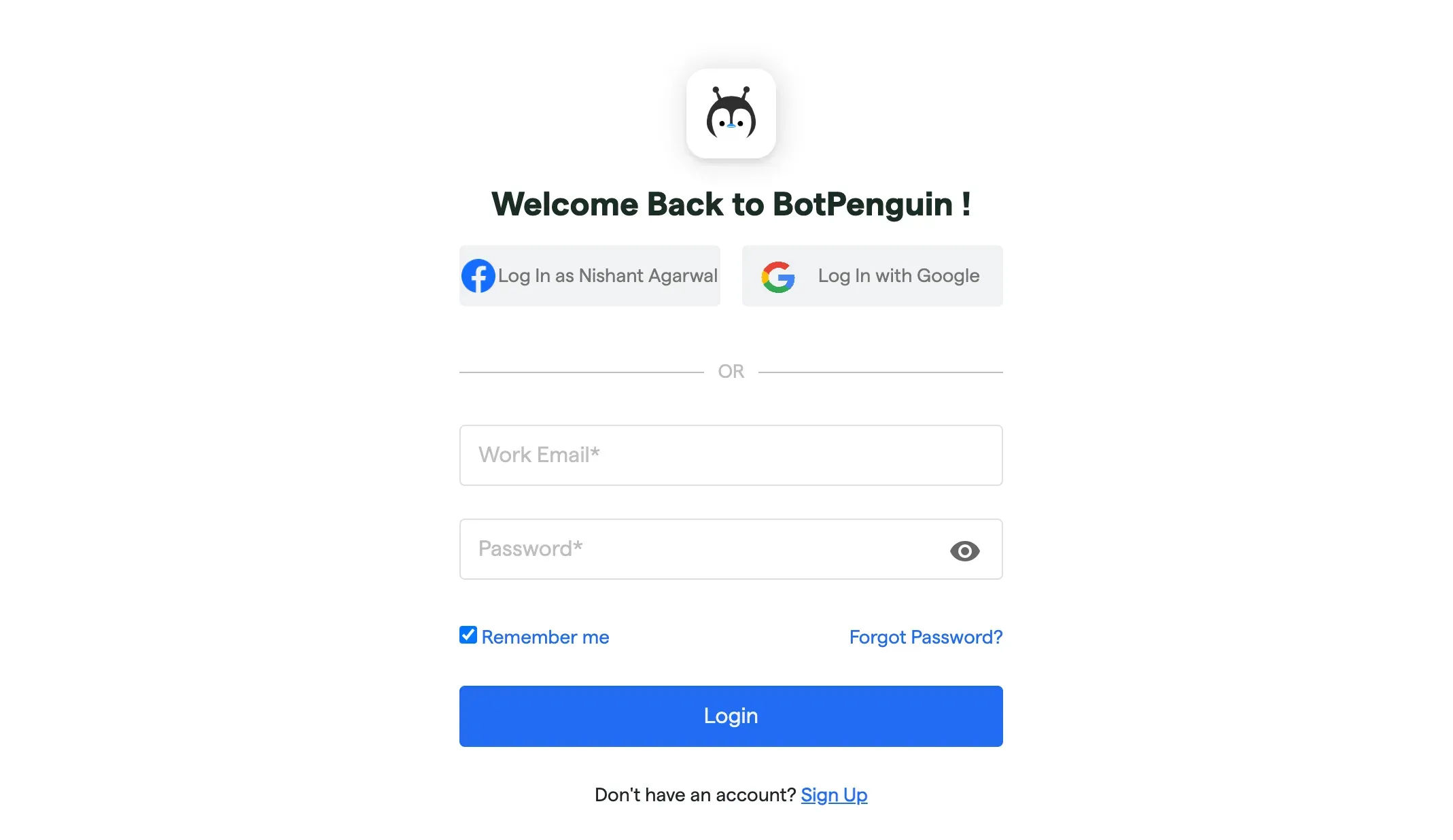 Visit the BotPenguin website and log in to your account.
Step 2
Navigate to the BotPenguin App and Create a bot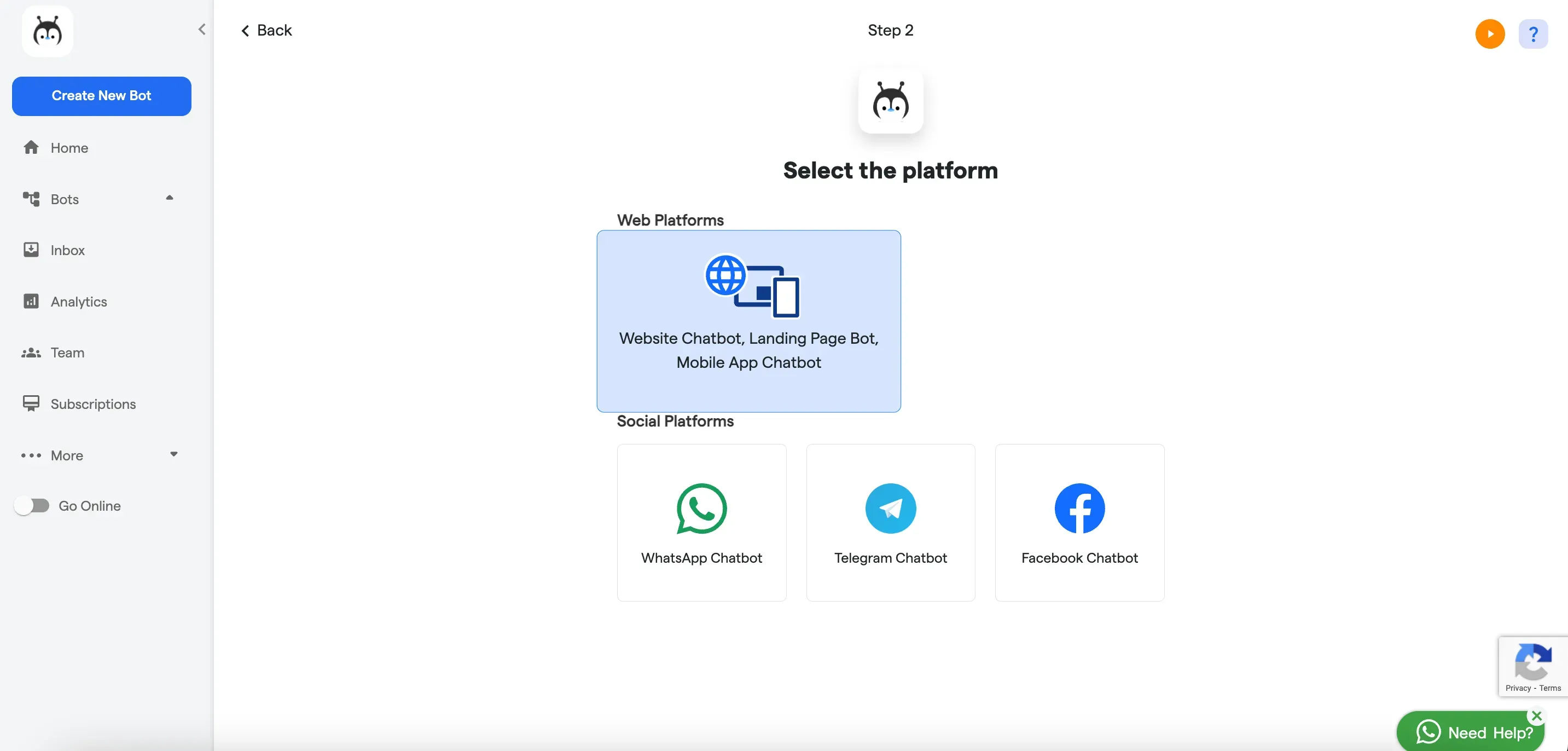 After you are logged in, create a bot according to your preferences.
Step 3
Set up the bot with your preferences.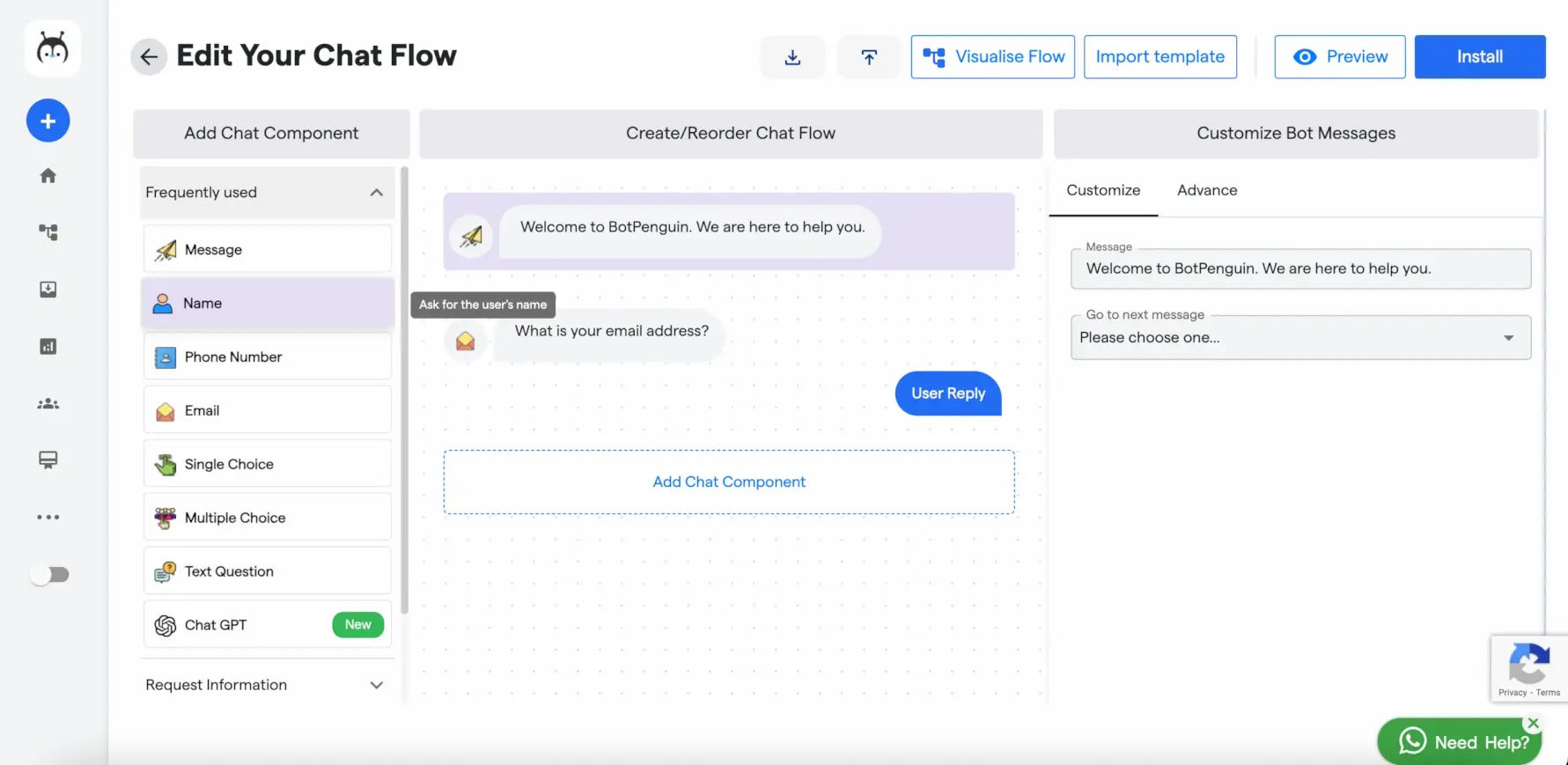 After the initial creation of your bot, customize it according to your choice and needs.
Step 4
Deploy the bot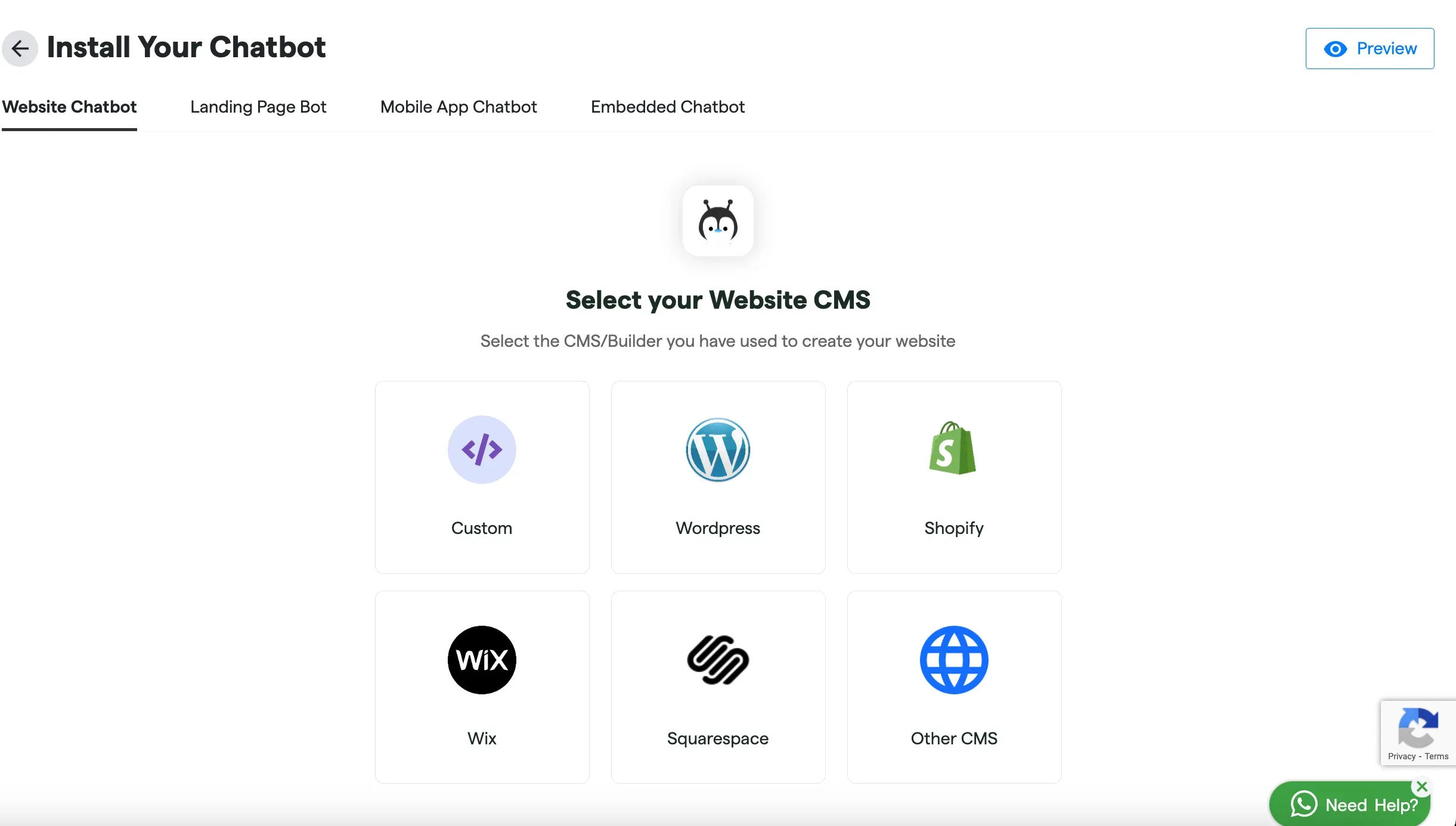 Deploy the bot so it can interact with others across different platforms.
Step 5
Click on "Inbox"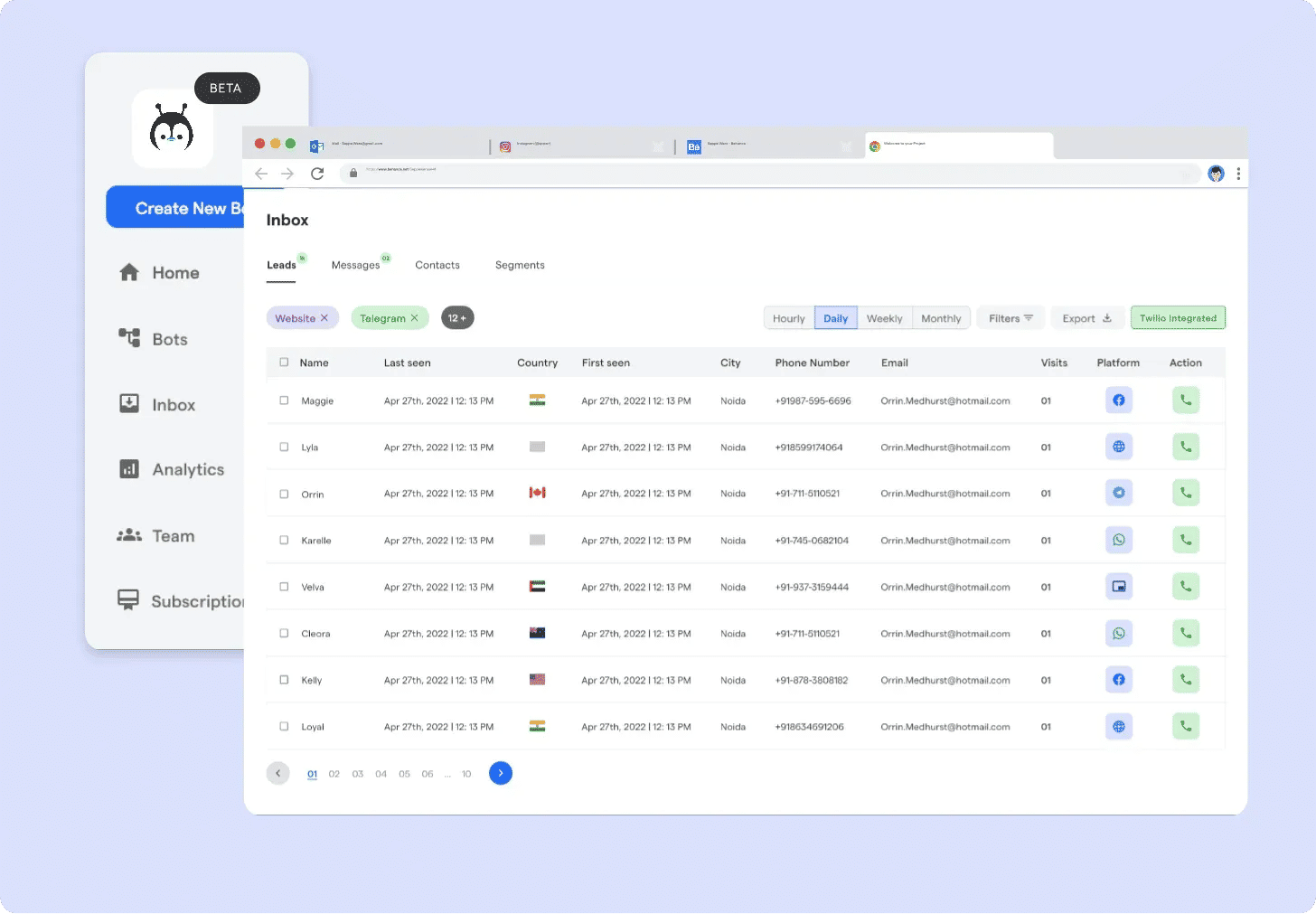 Now, whenever you log in, click on the inbox icon on the left column pane to find all conversations in a unified dashboard.
By following these steps, your bot can now engage in conversations with users across various communication channels, including website chat, WhatsApp, and Facebook Messenger. With the Unified Conversations feature, conversation history and context will be preserved across channels, allowing users to fluidly progress their conversation from one platform to another.
Frequently Asked Questions (FAQs)
How can unified conversations benefit my business?
Unified conversations bring all communication channels together, enabling seamless interactions with customers. This leads to improved customer satisfaction, increased efficiency, and better business outcomes.
What channels are included in unified conversations?
Unified conversations integrate various channels like voice calls, text messages, emails, and social media platforms. This allows your business to engage with customers through their preferred communication medium.
Can unified conversations enhance my team collaboration?
Absolutely! Unified conversations provide a centralized platform where your team can collaborate and share information. This helps foster better internal communication, leading to improved productivity and teamwork.
Are unified conversations scalable for businesses of all sizes?
Yes, unified conversations can be tailored to the needs of businesses of all sizes. Whether you have a small startup or a large enterprise, the flexibility of unified conversations allows for scalability and customization.
How to ensure data security in unified conversations?
Data security is a top priority in unified conversations. By following industry-standard security practices, implementing encryption, and managing access permissions, you can safeguard customer data and ensure privacy throughout the communication process.