In recent days, Telegram has made a huge trend among internet users. Be it for bots, privacy, and security, or multiple themes, everyone seems eager to make Telegram their permanent base. After all, Telegram is one of the feature-packed messaging platforms out there.
It has some incredible perks and functionalities that help Telegram to put behind its rivalries like WhatsApp.
Telegram also gives top-notch security, speed, and simplicity.
But we are not here to talk about Telegram. I mean, yes but more specifically about Telegram groups.
It's a pretty common thing that Telegram has always been known for its channels and groups that allows thousands and thousands of participants.
But with large numbers of activities, handling or using Telegram can be tedious. Many first-time users get stuck on how to use it.
Well, no need to worry! That's why we are here. Continue reading to discover five things you didn't know about Groups in Telegram.
What are Telegram Groups?
The fundamental idea of Telegram Groups is familiar to you if you have ever used WhatsApp groups.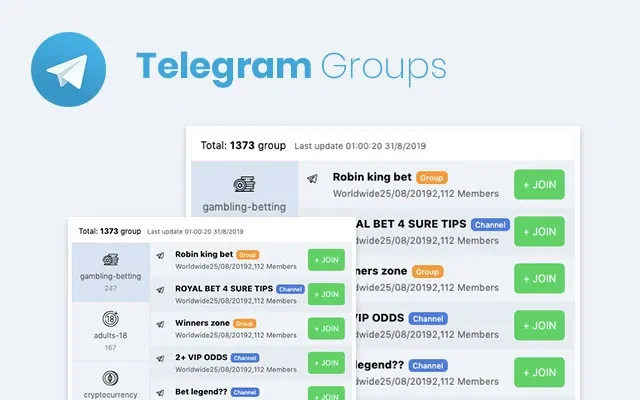 You may invite other Telegram users to join a group conversation in which everyone can participate by using Telegram Groups.
However, there is one advantage that Telegram Group Chat has over WhatsApp groups: the 200,000-person cap.
Although we haven't participated in a huge group, we anticipate it to be quite the experience.
It's challenging to grow a Telegram group to that level, and do you even want 200,000 individuals in your group? Telegram provides both Public Telegram Groups and Private Telegram Groups to let you manage your group to the ideal size.
Also Read:
What is the difference between Private Telegram Groups vs. Public Telegram Groups?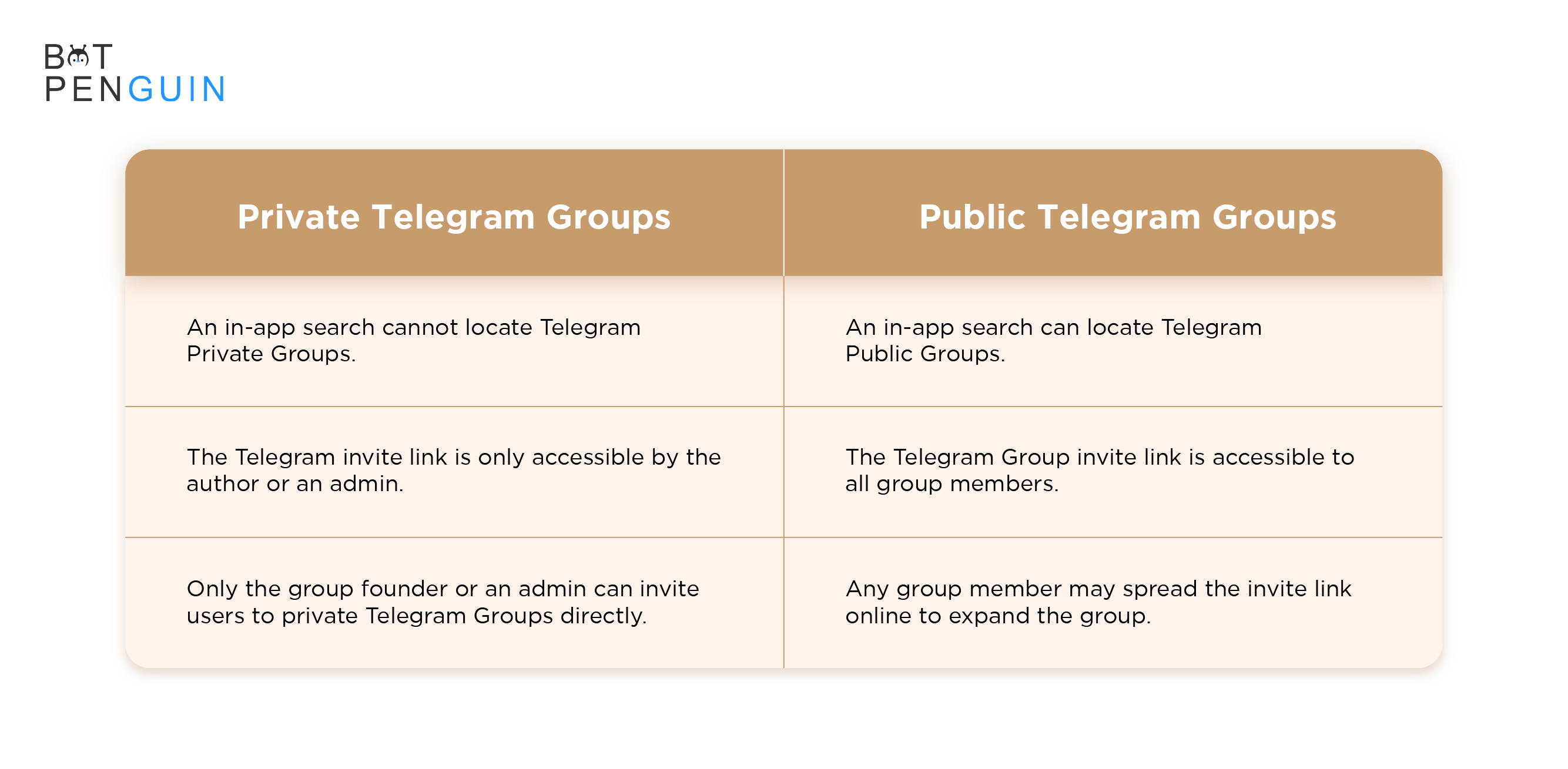 Between private and public Telegram groups, there are a few significant distinctions. These variations center on where to find the organization and who has the authority to extend invitations.
Only the group founder or an admin can invite users to private Telegram Groups directly. Additionally, invite URLs for Telegram groups start with the letter t.me. The t.me Telegram link is only accessible by the author or an admin.
As you might anticipate, an in-app search cannot locate Telegram Private Groups. The group is, after all, exclusive.
Groups on public Telegram are the complete opposite. To properly utilize the 200,000 member restriction, they made adding new members to the groups as simple as possible. To locate public Telegram groups, utilize the in-app search feature of Telegram.
Additionally, the Telegram Group invite link is accessible to all group members. In this manner, any group member may spread the t.me link online to expand the group. Public Telegram Groups can customize their t.me/join chat shortcode to make it more inviting to click and attract additional subscribers. Later, more on this.
Build your own Telegram Chatbots using BotPenguin, it also offers chatbot creation for social platforms, websites, wordpress:
What are Telegram Groups Used For
Almost any circumstance can allow for the use of Telegram Groups for business. All thanks to the abundance of choices and setups. You may use Telegram Group Chats both internally and publicly.
Internally, private Telegram groups are more likely to be used. Telegram groups may be a terrific method to separate your business and personal lives.
Telegram groups are used for teams, projects, and more. For instance, let's imagine that as a school, you provide workshops on essay writing. Telegram groups are excellent for discussing, planning, and exchanging information.
You might utilize a Telegram Public Group or a Private Telegram Group outside. Suppose you're an agency and want to set up a group for a project you're working on with a particular client. In that case, private Telegram groups might be handy.
Communication with your power users is facilitated by joining public Telegram groups. Including a t.me link on your website to your power user audience will help you quickly get feedback from your top fans if you own a software firm.
It's time to discover the distinctions between a Telegram group and a channel now that you know what Telegram public and private groups are used for.
What is the difference between Telegram Groups vs. Channel?
What distinguishes a Telegram channel from a Telegram group? While Telegram Groups and Telegram Channels offer many of the same capabilities, they were created for distinct purposes.
You may reach a large audience by using Telegram Channels. But you should use Telegram Group to communicate with your audience.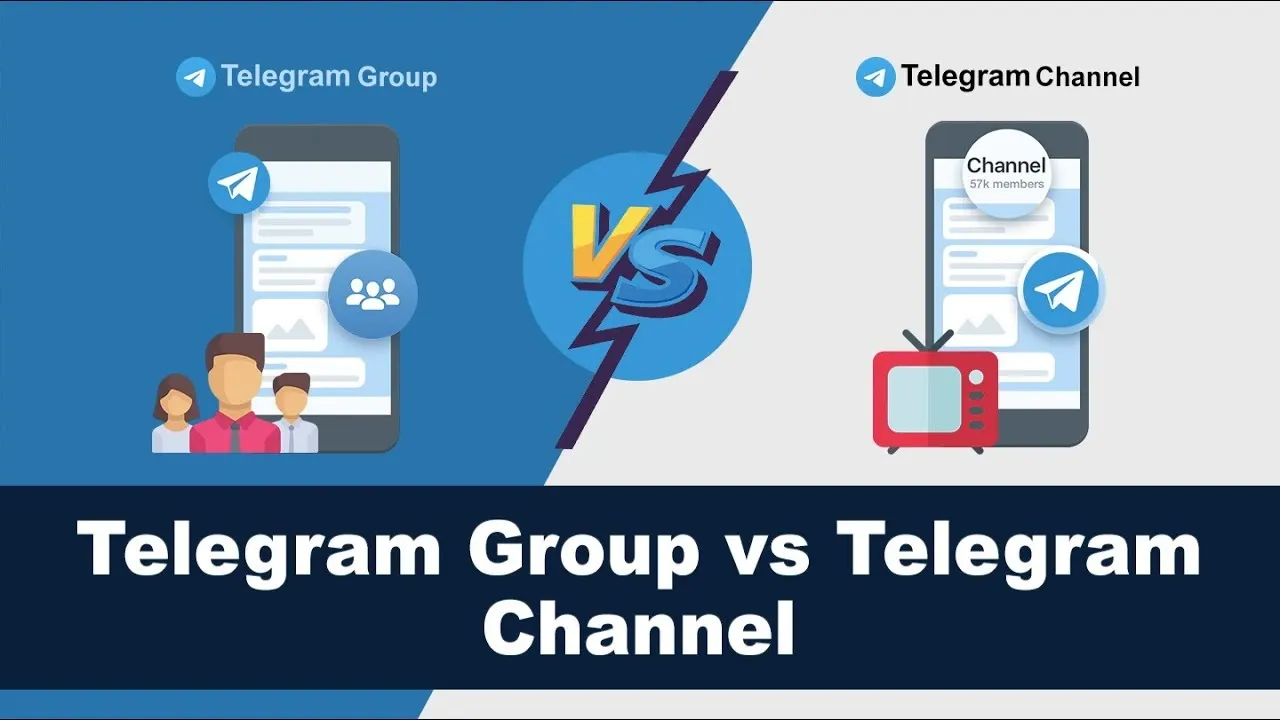 Telegram Groups, on the other hand, allow you to poll the audience and ask them directly what they think. You'll get input from your audience, and they could even change your original concept into something you never thought about!
The debate about Telegram Channels vs. Groups is somewhat misleading because, if you're using Telegram correctly, you should be utilizing both. Linking Telegram Groups to Telegram Channels is the best method to use both.
5 Things You Didn't know about Groups in Telegram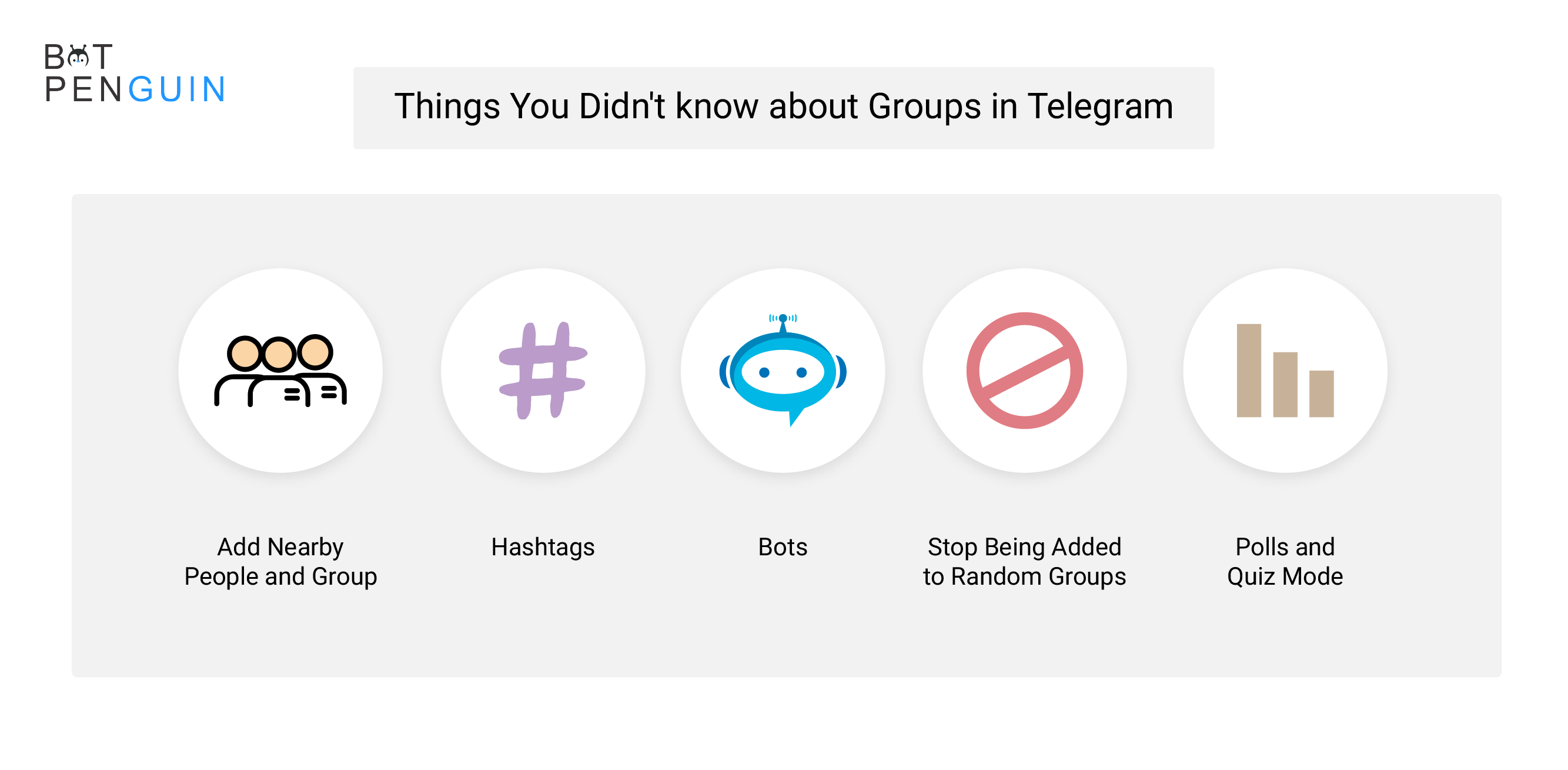 Add Nearby People and Group
A novel tool that lets you find Telegram individuals and groups near you. It is beneficial when you want to add someone to Telegram but don't want to give out your cell number.
You may also locate several organizations relating to the location and event if you visit conferences, campuses, or festivals.
Open the Telegram menu and select "Contacts" to add local contacts. Click or touch "Add People Nearby" to get started.
Previously, the screen had to be left open for this functionality to function. However, users may now activate the "Make Me Visible" option on the People Nearby window so that nearby people can view their profile without the active window.
Bots
You may use a variety of bots in Telegram to accomplish tasks, make reminders, administer sizable groups and channels, and retrieve data from the internet. The bots are used in channels, groups, and private conversations.
Polls and Quiz Mode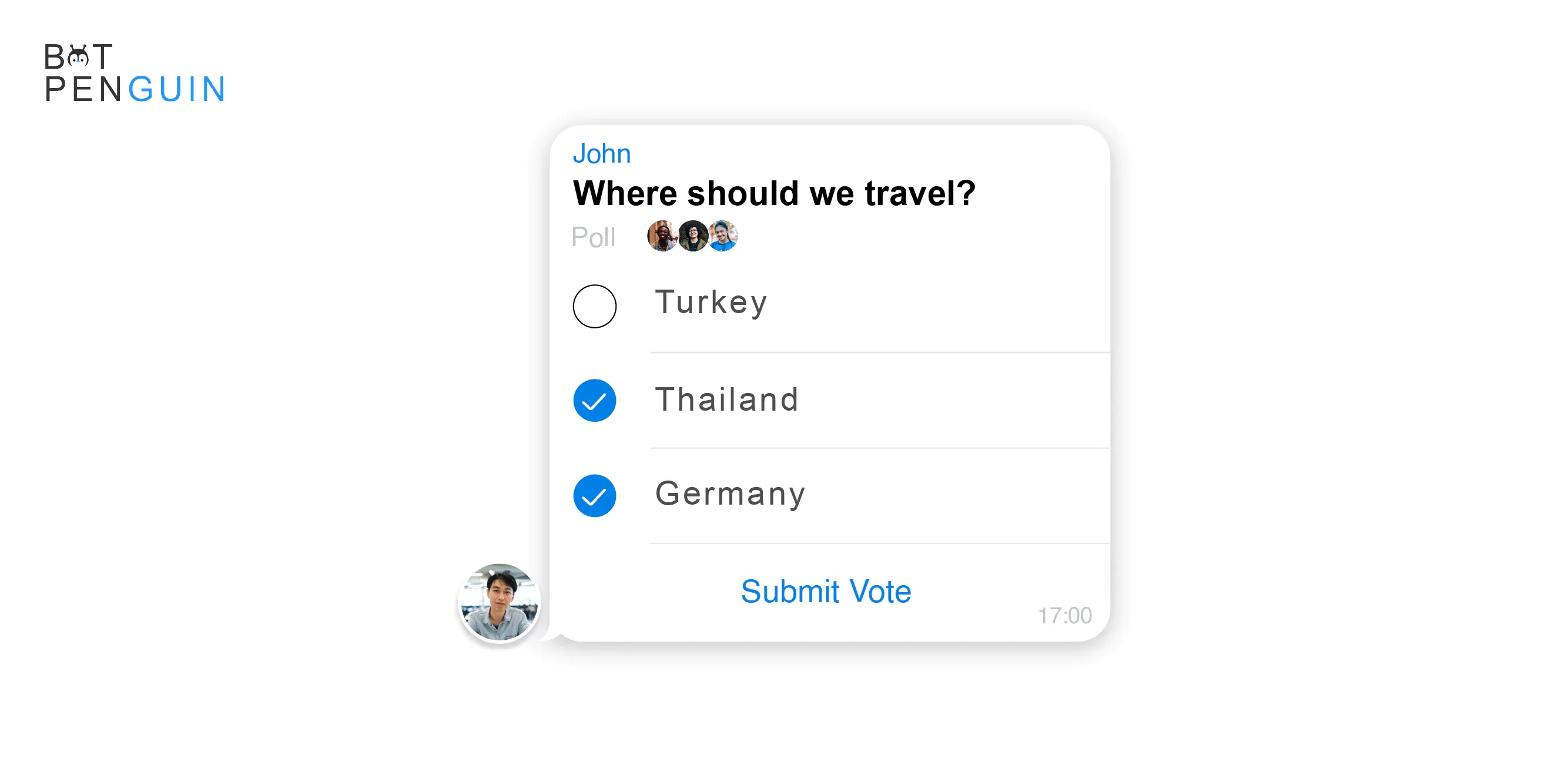 You may now get the same feature on Telegram Groups if you enjoy Twitter polls. You may design public and anonymous polls, and you can schedule them properly.
In addition, a Quiz Mode lets you see who voted for what and what else. The ability to create quizzes with multiple answers is the finest aspect.
Therefore, if you manage a Telegram group, this is the greatest option to make amends with your loved ones. Press the "attachment" symbol and choose the "Polls" menu to create polls.
Hashtags
You presumably already use #hashtags to search and filter subjects. The same idea applies here as well. It is simple.
To see all messages that contain a specific hashtag, just hit the search box and type the term after the hashtag. It is an excellent method to organize chats and filter messages.
Stop Being Added to Random Groups
There are several settings available in Telegram to control who may and cannot communicate with your account. One of these would be found in the permissions settings, which define who may add your account to a call or group.
It allows you to restrict that access to only your contacts or a select set of people, preventing anyone from adding you to a group or calling without your knowledge. It is a fantastic choice, mainly because everyone in the group can see your profile.
For controlling these permissions:
Select Privacy & Security from Settings.

Select Groups or Calls.

Determine who can add you to a call or a group: All of my contacts (or Nobody for calls only)

You cannot set the authorization for being added to a group to Nobody. In the best situation, you can only keep this engagement limited to your contacts. However, you may create exceptions, which will let you forbid a particular contact or contact from joining your groups. Manually add them to the list under "Add exceptions."
Calls are a completely other matter entirely. No one can add you to a call if you set the permission to Nobody. Additionally, you may add exceptions in both directions. It will prevent them from contacting you if the limitation is set to My Contacts or Everyone or allowing them to call even if the restriction is set to Nobody.
Bonus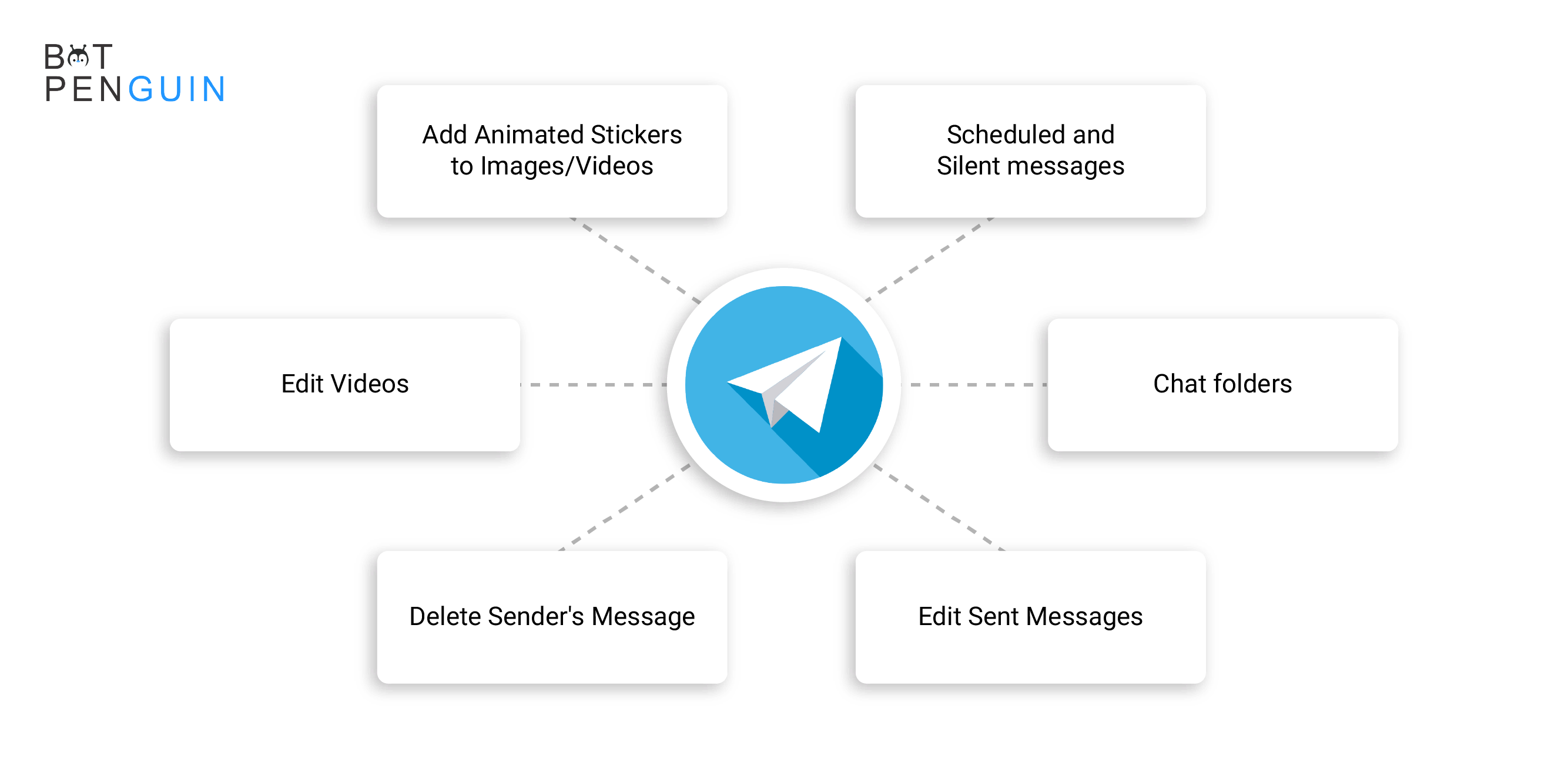 Scheduled and Silent messages
You may schedule messages to be sent at specific times using Telegram. Furthermore, if you don't want to disturb the recipient, you can send "silent" messages with no sound.
It may be the best option if you need to communicate with your employer while you know they are in a meeting or if you need to reach a buddy while they are out with their family.
Users may write out their messages and hit the send button with a long tap rather than just hitting it to schedule and send quiet communications. It will provide the options for the timetable and subtle message.
Edit Sent Messages
Have you ever sent a message and noticed an apparent misspelling a few seconds later? On Twitter, there isn't much of an edit option, but there is one on Telegram.
The message may be easily edited by selecting it and tapping the "Edit (pen)" icon at the top.
However, once you've made the modifications, it will display an "Edited" label. Additionally, Telegram does not impose any deadlines on the editing of messages. Only 48 hours after sending a message may be edited; if it appears in your "Saved Messages" conversation, it can be edited indefinitely.
Chat folders
All of your chats on Telegram are organized into different folders.
It enables you to handle conversations at once and ignore those that are not crucial.
You may, for instance, create groups to handle your social circle and any discussions with your coworkers.
Go to Telegram Settings and select "Folders" to accomplish this.
You may make as many folders as you'd like here, and you can add private chats, groups, and channels to any folder you want. The folders you just established may also be sorted, but remember that the 'All conversations' folder will always stay at the top.
Delete Sender's Message
You may erase messages you've sent.
However, did you know Telegram just added a new function that allows you to remove messages sent by other users? That's a little strange, but this functionality is for people that value their privacy above everything else.
Choose the received message and touch the "delete" button to activate this function.
Tap "Delete" after choosing "Also delete for X." Both sides of the transmission will vanish, leaving no trace behind.
Edit Videos
After the most recent upgrade, Telegram appears to be more than simply a chat app and can cure all of your concerns.
The business has included some cutting-edge capabilities to edit films in addition to its potent photo editor.
Here is how to put it to use. Establish a conversation and choose the video you wish to send. The new video editor will launch once you press the tuning icon. Saturation, contrast, exposure, and other settings are all adjustable here. Even an RGB curve exists, which is incredible.
I would argue that Telegram has you covered with this great technique if you need a video editor for color grading and improving the aesthetic.
Add Animated Stickers to Images/Videos
You can now use animated Telegram stickers on both still and moving photos.
We all adore Telegram's gorgeous animated stickers, and now you can use them to breathe new life into still images.
However, remember that photos will convert to GIFs and might lose some quality after applying stickers.
Choose your image or video and then hit the "brush" symbol at the bottom to activate this function. Tap the sticker icon to add animated stickers to your material after that.
Also Read:
Conclusion
Telegram groups have plenty of valuable features. Groups are always helpful in catching up, sharing, or even doing business.
If you don't like WhatsApp, Telegram can serve as the most helpful alternative.
Its high-security privacy features allow users to use Telegram without any worries. If you plan to use Groups in Telegram, use the above-mentioned cool things to have a more seamless experience.