What is Google Assistant Voice Chatbot?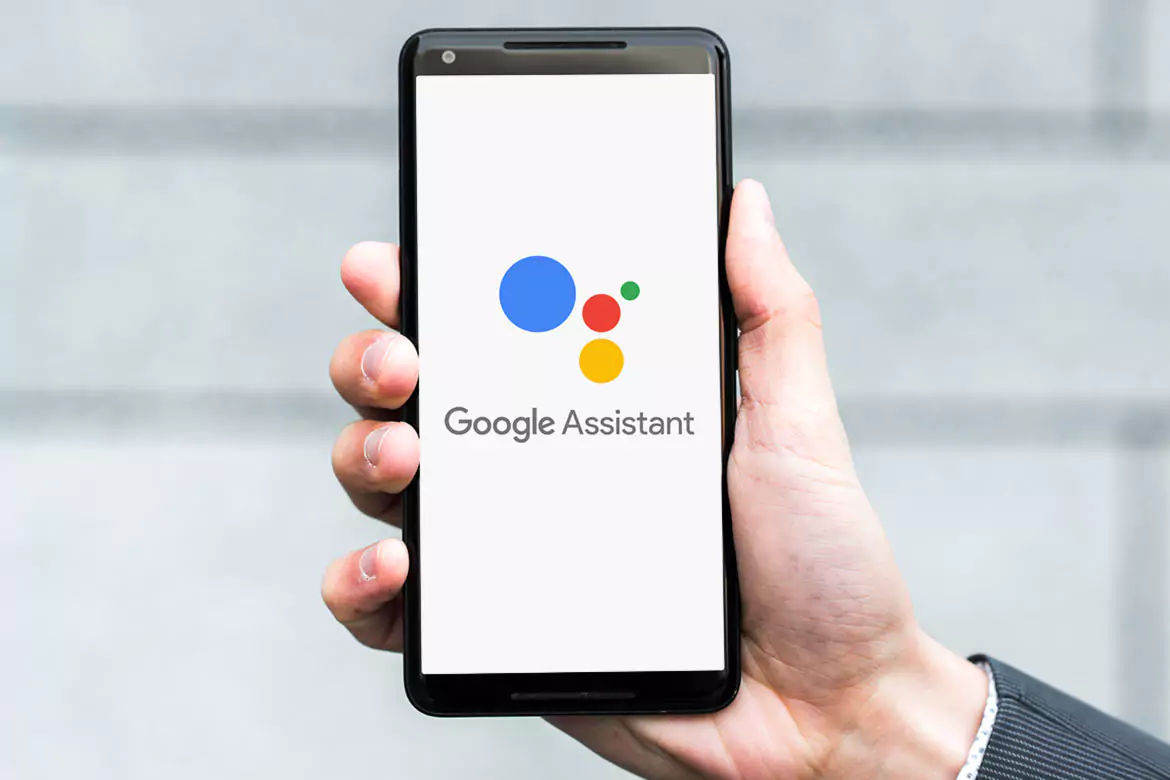 Google Assistant is an artificial intelligence-powered virtual assistant developed by Google. Just like a personal assistant, it performs tasks like setting reminders, making calls, sending messages, and providing answers to your questions using a natural, conversational interface.
Google Assistant, unveiled at Google's developer conference in 2016, has evolved significantly since its inception. It has transitioned from being a simple voice assistant on Google's Pixel devices to a widely-used AI assistant across multiple devices and platforms.
Key Features of Google Assistant Voice Chatbot
Some key features of Google Assistant include voice recognition, natural language processing, personalized recommendations, and the ability to control connected smart home devices.
Why Use Google Assistant Voice Chatbot?
The Advantage of Hands-Free Assistance
The biggest advantage of Google Assistant is its hands-free operation. Whether you're cooking, driving, or simply have your hands full, you can use voice commands to get things done quickly and conveniently.
Efficiency and Speed of Google Assistant
Google Assistant stands out for its ability to process commands and retrieve information rapidly, helping users save time on their daily tasks.
Personalization Capabilities of Google Assistant Voice Chatbot
Google Assistant learns from your routines, preferences, and patterns to provide personalized suggestions and actions.
Who can use Google Assistant Voice Chatbot?
Google Assistant for Individuals and Families
From setting reminders for medication to helping kids with their homework, Google Assistant offers an array of uses for individuals and families.
Google Assistant for Businesses
Businesses can use Google Assistant to schedule meetings, set reminders, provide customer support, and even control office smart devices.
When can Google Assistant Voice Chatbot be Used?
Everyday Use Cases for Google Assistant
Google Assistant can be used for daily tasks like setting alarms, checking the weather, playing music, and finding recipes.
Special Scenarios and Applications
In addition to everyday tasks, Google Assistant can also be used in special scenarios like navigating in an unfamiliar city or assisting with language translation.
Where can you Use Google Assistant Voice Chatbot?
Device Compatibility and Integration
Google Assistant is available on a wide range of devices, including smartphones, tablets, smart speakers, and smart TVs.
Geographic Availability and Language Support
Google Assistant is available in numerous countries around the world and supports multiple languages, making it a global assistant.
How to Set Up and Use Google Assistant Voice Chatbot?
Setting Up Google Assistant on Your Device
Setting up Google Assistant typically involves downloading the Google Assistant app, logging in to your Google account, and following the setup instructions.
Basic Commands and Interactions
Basic commands for Google Assistant include phrases like "Okay Google, set an alarm for 7 AM," or "Hey Google, call mom."
Advanced Features and Customization
Google Assistant also offers advanced features like third-party integrations, customized routines, and voice match.
Security and Privacy Concerns with Google Assistant Voice Chatbot
Google's Privacy Policies and Measures
Google provides several measures to ensure user data privacy, like the ability to delete voice recordings and control what data Google Assistant can access.
User Control Over Data and Interactions
Users have extensive control over their data and interactions with Google Assistant. This includes managing data sharing preferences and reviewing past interactions.
Troubleshooting Common Issues with Google Assistant Voice Chatbot
Recognizing and Resolving Common Issues
Some common issues with Google Assistant include not recognizing voice commands or not functioning correctly. Most of these issues can be resolved by checking device compatibility, language settings, and internet connectivity.
Accessing Support for Google Assistant
Google provides multiple channels of support for Google Assistant, including online help centers, community forums, and customer service hotlines.
The Future of Google Assistant Voice Chatbot
Ongoing Developments and Updates
Google continues to refine and add features to Google Assistant, making it more intuitive, more efficient, and more personalized.
Predictions and Expectations for the Future of Voice AI
As AI technology evolves, we can expect Google Assistant to become even more advanced, potentially featuring more natural conversations, better understanding context, and offering proactive assistance.
Comparison of Google Assistant Voice Chatbot with Other Voice Assistants
Google Assistant vs Amazon Alexa
While both Google Assistant and Amazon Alexa offer similar features, there are subtle differences in their abilities, compatible devices, and the ecosystems they are part of.
Google Assistant vs Apple Siri
Apple's Siri and Google Assistant each have their strengths and weaknesses. Factors like personal preference, device ecosystem, and specific use cases may influence which one is better suited to a user's needs.
Frequently Asked Questions
What is the Google Assistant Voice Chatbot?
It's an AI-powered assistant developed by Google. It responds to voice commands, answers questions, and performs tasks like setting alarms, sending texts, and more.
How do I activate Google Assistant on my device?
To activate Google Assistant, say "Hey Google" or "OK Google" to your device. Alternatively, you can press and hold the home button on Android devices.
Can I use Google Assistant in different languages?
Absolutely! Google Assistant supports multiple languages and dialects. You can change the language in your device's Google Assistant settings.
What kind of tasks can Google Assistant perform?
Google Assistant can perform a variety of tasks like making calls, sending texts, setting reminders, answering questions, playing music, controlling smart home devices, and much more.
Is Google Assistant free to use?
Yes, Google Assistant is free to use. However, some tasks may require subscriptions to specific services, like music streaming platforms.