Introduction
Considering Copper for your business, here's our take on it.
When sales teams are tired of repeatedly performing the same manual tasks and need a less complicated system to handle their sales processes, this simple-to-use and special tool can be a fantastic addition.
Follow along as we examine Copper CRM in detail so you can make an informed decision.
What is Copper CRM?
Customer relationship management (CRM) software called Copper CRM, formerly known as ProsperWorks CRM, was created expressly for integrating with Google's suite of cloud products.
Filling a void in the CRM industry, Copper CRM offers thorough and close interaction with the Google Workspace suite of products. This makes Copper CRM, the sole sales automation product recommended by Google, a desirable option for companies that are Google workshops.
Features of Copper CRM
1. Contact and lead management
Scrappy spreadsheets are a thing of the past, thanks to Copper, which elevates connection management.
The data for each of your contacts will be kept in one location. All prior communications with a contact, including emails, phone calls, files, and notes, are made available by clicking on their profile.
And get this: Copper will recommend adding a contact to your list if you regularly communicate with them so that no leads squeak by unnoticed.
The system reduces data entering by hand. Copper's Chrome extension can extract lead information from Gmail, including email addresses, phone numbers, and social media, because it integrates with Google Workspace.
Once a contact is in the system, you can use tags and custom fields to give it more meaning. You may establish priority leads to ensure you're working on the most popular leads. You may quickly and easily deliver your leads critical information by sorting and filtering your leads based on any criterion.
Every member of your team will have access to productivity tools and real-time visibility into any lead as it progresses through the pipeline. You may gain insight into your leads thanks to the built-in dashboards. For instance, you can find your best source of leads and view lead conversion rate and leads by status.
2. Workflow automation
In Copper, workflow automation enables you to quickly develop personalized automation to eliminate some of the manual work from your action items. No matter how tech-savvy they are, anyone can automate chores because they are simple.
Assume you have a pipeline step called "Follow up" in your system. Every time an opportunity is advanced to that stage, you want to immediately create a task and assign it to one of your team members.
Simply explain your trigger, action, and any necessary conditions to accomplish this. Anytime you want, you can modify your workflow. Copper is given instructions on what to do by an action and when to perform it by a trigger. In essence, you're instructing Copper to give Jane Doe the assignment whenever an opportunity is moved to the "Follow-Up" step.
A trigger can use "and" and "or" logic to include several requirements, which is even better. You can program a trigger to carry out several tasks simultaneously.
Both the Professional and Business packages include this feature.
3. Task Management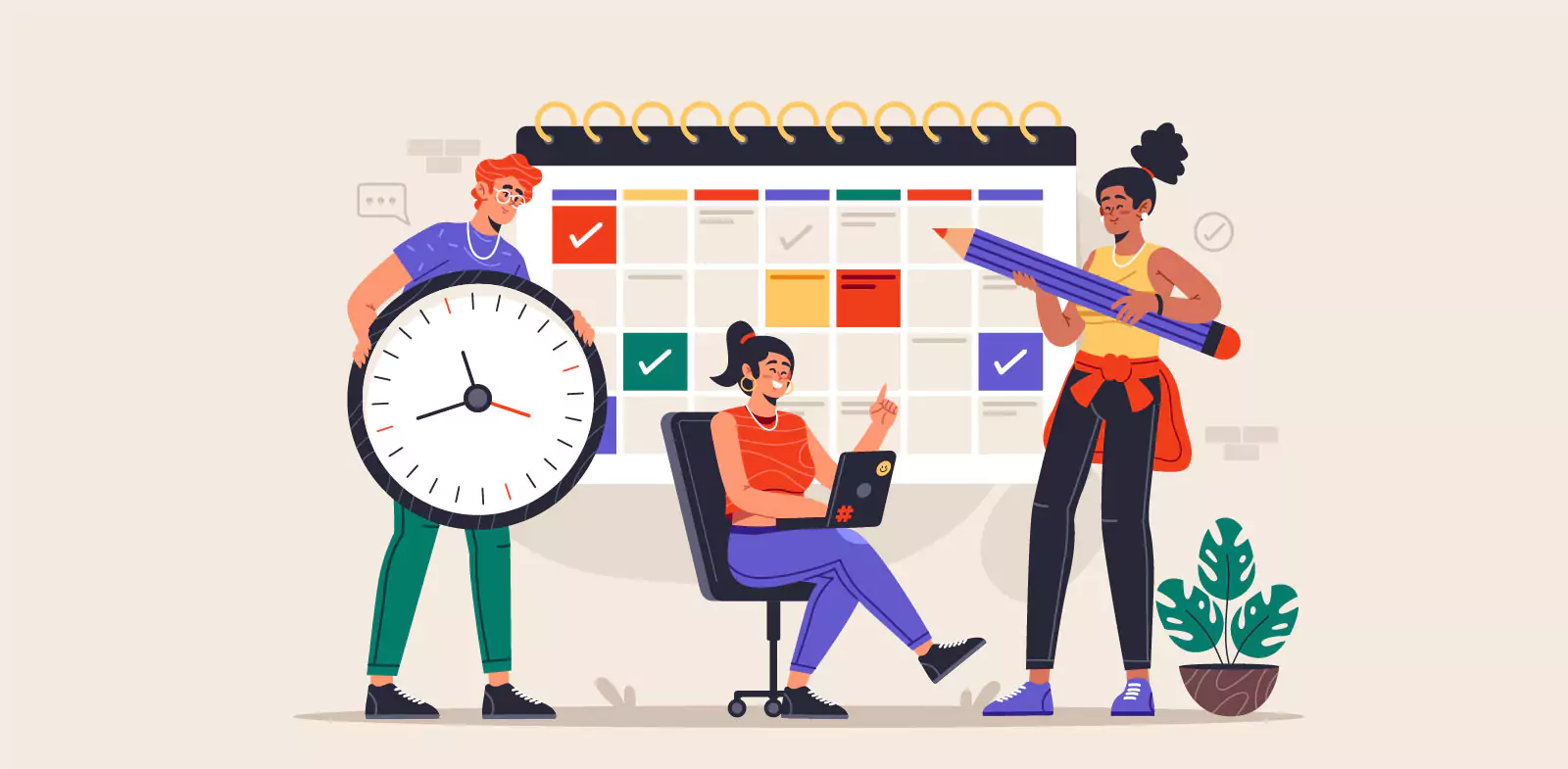 When changes are made to records of when a user has been idle for a long time, the time-based tasks capability automatically creates and assigns tasks. When an opportunity's stage changes, the tool prompts you to call, send welcome emails when a lead becomes a sale, or generate an RFP each time a new lead is created.
Additionally, you can set notifications for approaching tasks using relative reminders. You can set an alert to go off 30 minutes, an hour, a day, a week, or whenever you need it to. This functionality ensures you stay on top of things and that nothing gets missed.
4. Integrations
Most people probably use the native integration with Google Workspace the most.
But in addition to Google Workspace, a plethora of other business tools, including Slack, Dropbox, DocuSign, MailChimp, Zendesk, RingCentral, and Hubspot, can be linked to Copper with just one click.
The good news is that Zapier lets you connect to over 3,000 different apps, like Google Contacts, Wufoo, Facebook Leads App, and more. A Zapier account is all that is required.
Additionally, you can create your integrations using the Open API if the ones Copper offers out of the box don't work for you.
Copper CRM: Pros
The fact that this technology was created especially as a CRM system is Copper's first significant benefit. In contrast to other platforms like Hubspot, which is essentially a marketing automation tool, Copper is a pure CRM platform.

The second benefit is that it has the appearance and feel of a Google product. Your employees can use Copper if they are familiar with Gmail. There is no need for in-depth onboarding training because the technology is straightforward and intuitive. Like other Google products, the user interface has a pleasingly straightforward material design. Even when handling enormous data volumes, it is quick.

Another amazing feature is that the system is robust and responsive. It doesn't require more time or resources to be spent on customization. Right out of the box, it is prepared to function with your specific workflow.

Another benefit is the system's security. The safety of its users and their data is of the utmost significance to the organization. In terms of security, you'll get top-notch backup management and data resilience technologies. To make sure they adhere to industry standards, these security systems are routinely tested by outside parties.

The software's easy onboarding feature is another perk. If your sales team is utilizing a CRM system for the first time or if you're switching from another, Copper CRM is a fantastic option. Since the system is built on simplicity and usability, onboarding is easy. If you are familiar with Google products, you are already familiar with Copper. As you would expect, it won't take weeks to get your staff up to speed. Instead, it will take a few days or less. Countless videos, articles, blogs, webinars, and tutorials are available to help your employees become familiar with the system. And indeed, there is always customer service there to assist you.

There are three pricing tiers to sweeten the bargain, which is perfect for scaling teams. The monthly fees for the various plans range from $25 per user to as much as $119 per user.
Copper CRM: Cons
First, how Copper handles workflow automation may be unclear to specific individuals. Instead of allowing users to construct visual task flows for automation activities and interactions, Copper offers rule-based workflow automation. It can take longer than you're used to.

The lack of flexibility outside Google Workspace is another drawback for certain companies. In other words, it's made to function with businesses that rely on Google. Copper is incompatible with companies that use other email hosting services like Yahoo, Office 365, or Microsoft Outlook.

The last drawback is the basic plan's restricted functionality and support for only three users. The basic plan's three-user maximum seems needless. Many other CRM tools enforce no user cap.
Copper CRM: Alternatives
1. CRM.io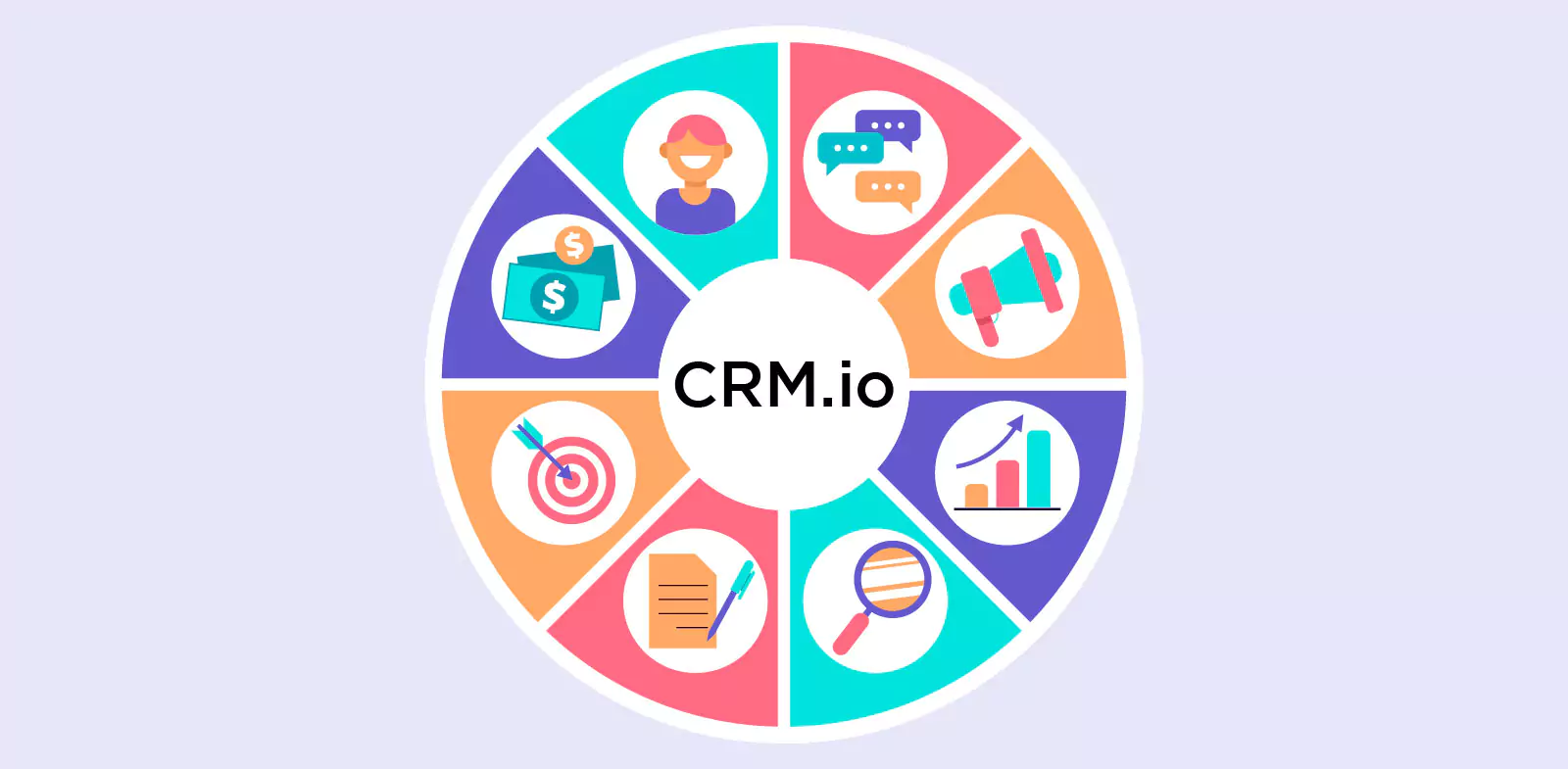 It doesn't get any better if a CRM platform is your top goal, but chatbots aren't. A sophisticated CRM tool aids in increasing sales; CRM.io by 500Apps provides a package of 37 apps for just $14.99 per month.
If you're looking for Bitrix24 alternatives that are more affordable and have more widgets, consider CRM.io.
Chatbots are a feature of CRM.io's CRM. You get to create, alter, and pick from templates. The BotBuilder, however, lacks customization. On the BotPath app, you may still choose from various templates.
2. Hubspot
HubSpot is a well-known CRM product that can be utilized as a Salesflare alternative. Automation, combining data on a single platform, and providing analytics and insights are all key focuses for HubSpot.
For instance, HubSpot's CRM streamlines manual chores like sending follow-up emails and syncs all customer interactions so that everyone on the team knows precisely which tasks have been completed and when. Although users praise its user-friendly interface, it may not be necessary for businesses with a trustworthy CRM system and want to increase their ability to track sales.
3. Zoho CRM
It is a SaaS-based, on-demand customer relationship management (CRM) software program. It manages contacts, marketing, customer service, sales data, and other business functions on a single integrated platform.
45 platforms have been made available with Zoho CRM since its launch in 2005.
The platform's apps cover the most typical business procedures. Web-based alternatives to well-known apps like Microsoft Office include productivity suites. Together, these programs offer a complete business solution.
With an 11 percent market share in 2021, Zoho CRM will hold the third-place position in the CRM market, and 92% of users think it provides good value.
Conclusion
Do you mostly use Gmail to connect with your clients? If so, Copper might be a good choice as a remedy.
Are you a Google-driven company seeking an automated, user-friendly CRM tool? If so, Copper is the best option.
Are you looking for complete email integration, lead management, and workflow automation bundled into a straightforward user interface at a fair price? If so, Copper would be a good choice for you and your group.
However, Copper is not what you need if you use an email hosting service other than Gmail and don't care about the Google Workspace apps and tools.