You've probably heard of HubSpot if you're interested in inbound marketing. Let's first discuss what is inbound marketing? It is a planned method for producing useful content that meets the demands of your target markets and fosters lifelong client relationships.
HubSpot is a pioneer in inbound marketing, and their blogs, videos, and certification programs are well-liked. While you may be familiar with HubSpot as a company, it might be challenging to understand what the software is and does.
There is a lot of industry use, and as HubSpot is a large platform, it isn't easy to summarize its features in a single paragraph. In this blog, we'll try to explain what HubSpot is and some of its amazing facts for you because we use it daily.
We're here to provide you with the facts about HubSpot CRM so you can leave with a clear understanding of what your business may require and how HubSpot may quicken the growth of your enterprise.
What is HubSpot?
HubSpot is an inbound marketing and sales tool that aids businesses in bringing in customers, converting leads, and attracting visitors. Because it is a cloud-based platform, changes are instant and automated, and all your data is synchronized across teams and devices.
From the first time a potential customer views one of your social media posts or blogs, to the emails you send them, to the customer service they get, to recommending your business to their friends, HubSpot exists to help your entire business run more smoothly.
Hubspot sales automation
Without requiring months of training, using HubSpot's visual automation builder allows users to pick it up and begin creating complicated automation quickly. With automation in marketing, sales, and customer service, you have the freedom to adjust campaigns and procedures in a matter of seconds.
11 Amazing Facts You Should Know About HubSpot​
5 amazing services provided by HubSpot CRM.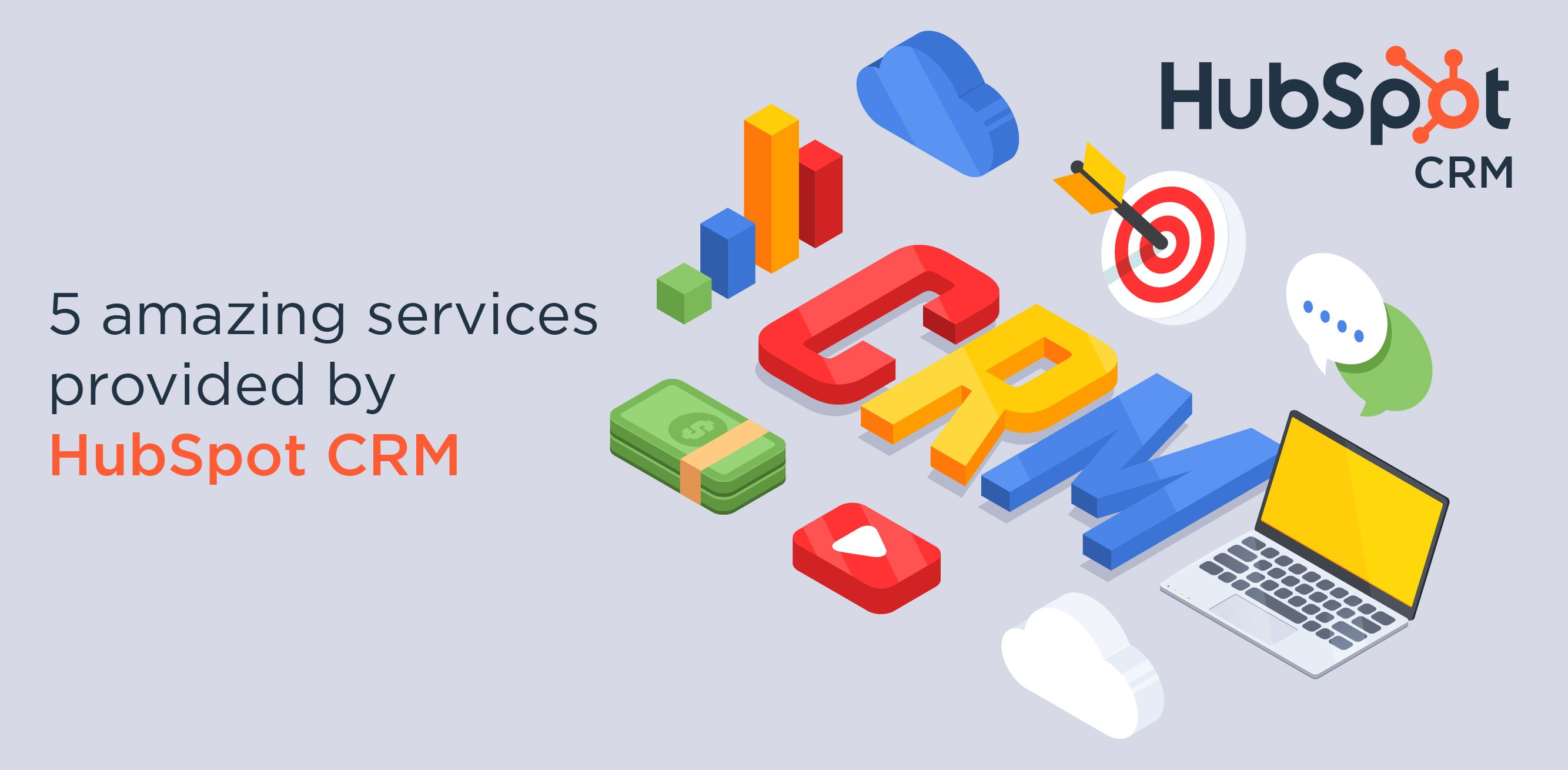 Its user contact information lets you track all the people with whom your company deals.
Keep track of calls, emails, and other activities for each client.
View contacts in your pipeline easily and arrange them according to how near they are to making a purchase.
Ability to sync with Outlook and Gmail for simple contact uploading
Real-time conversation with clients and potential clients, responds to queries and establishes connections.
Its a free software which interfaces with all products
Given the variety of CRMs available in the modern, cutthroat software industry, we'll outline why we chose the HubSpot CRM.
First off, it's free. There is no time restriction on your free access to the CRM, and you may add an infinite number of users and 1,000,000 contacts.
The second is that, unlike many other CRMs, it interfaces with all its products at every point of the customer experience (sales, marketing, service, and even websites).
It offers HubSpot Marketing Library for free
You can browse the HubSpot Marketing Library for free and download every piece of downloadable content that HubSpot has ever made accessible on its website and blog.
You may locate it here: Enter your HubSpot login information. Select the "Graduation Cap" symbol in your screen's top-right corner. The drop-down menu should say "Marketing Library."
The types of templates, webinars, user manuals, and marketing kits may all be filtered here. Lead generation, SEO, social networking, and PPC are subjects for each category. Say your employer requests that you create some great call-to-action buttons.
Just head over to the Marketing Library and use the search box to enter "CTA." You'll have access to best practices, pertinent research, and free CTA buttons that can be downloaded.
HubSpot is best in social media management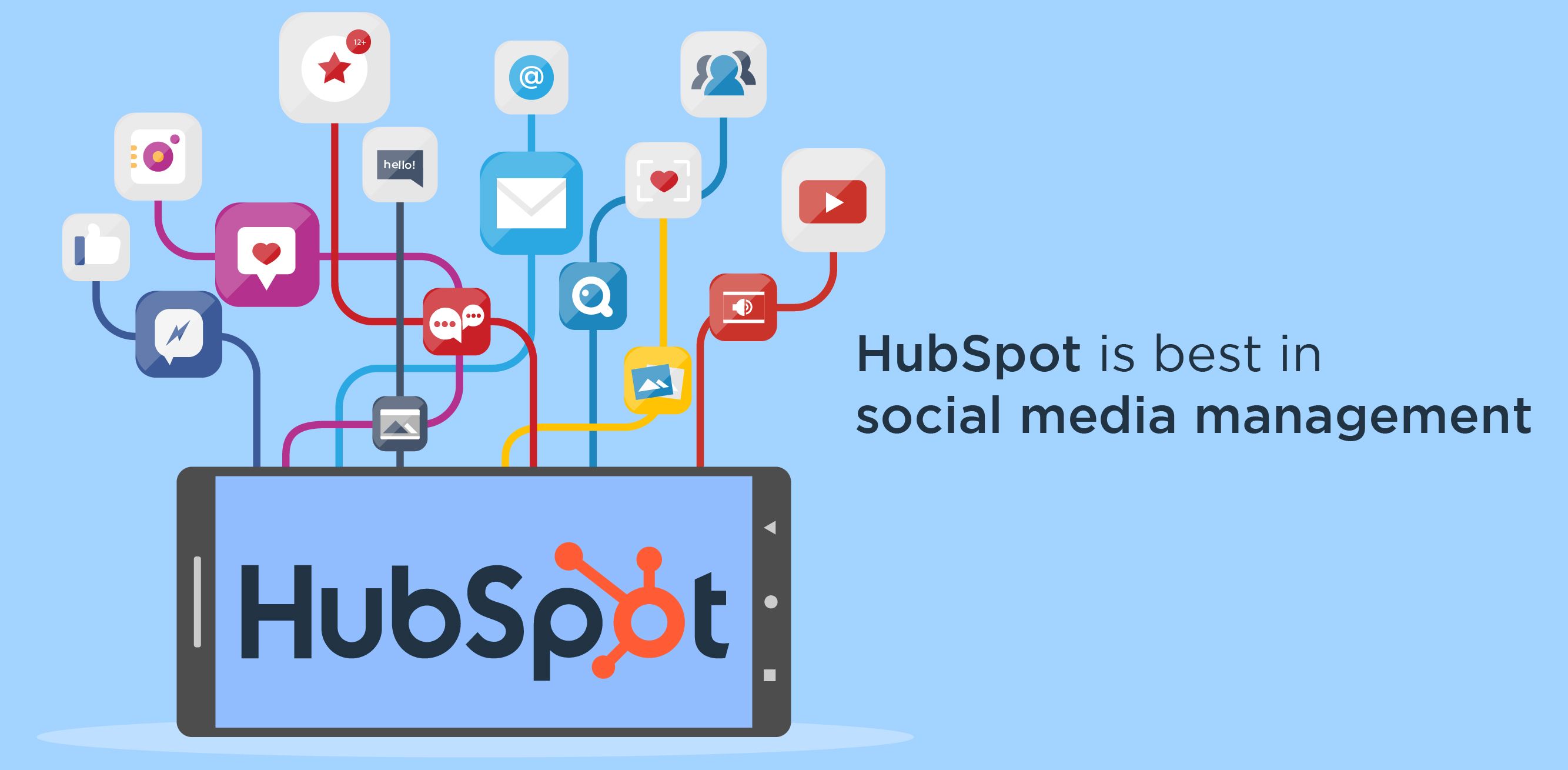 Suppose your company uses social media to market and sell its goods. Your official social media accounts, including Twitter, Facebook, and LinkedIn, may be linked to HubSpot CRM. You may get helpful consumer information through any of these channels, and you can even customize your emails to clients and potential clients. Thanks to HubSpot CRM, which can track all interactions. With your social outreach, you can precisely measure how many times your email was viewed and clicked.
Free email templates with drag-and-drop capability are available.
Free email tools are already a significant bonus, and this one offers drag-and-drop templates that let non-technical users create and modify email templates without the aid of programmers.
With HubSpot's drag-and-drop email builder integrated with CRM, you can effortlessly create attractive, customized emails. Free versions of HubSpot's premium editions have extra features in addition to this capability.
The Capability of Handling Duplicates
In the field of CRM, data duplication is a common issue. So that you refrain from repeating efforts or base judgments on false information, you should maintain your database as structured and clean as feasible. You can easily combine duplicate contacts and businesses using the 'Manage Duplicates' function in HubSpot. In our article titled "This Tool: More Information,"
Incredible Workflows
You will undoubtedly save a lot of time with this tool. Do you need to update a lot of databases? Email automation is required. Need to start a task or alert someone when something is done? The workflow tool enables the automation of this and many other tasks.
HubSpot Professional and Enterprise users access a vital feature that isn't offered by any of the company's lower editions: the workflow tool. With HubSpot's workflow tool, you may scale up your operations by automating routine marketing, sales, and customer care processes.
Integrations with HubSpot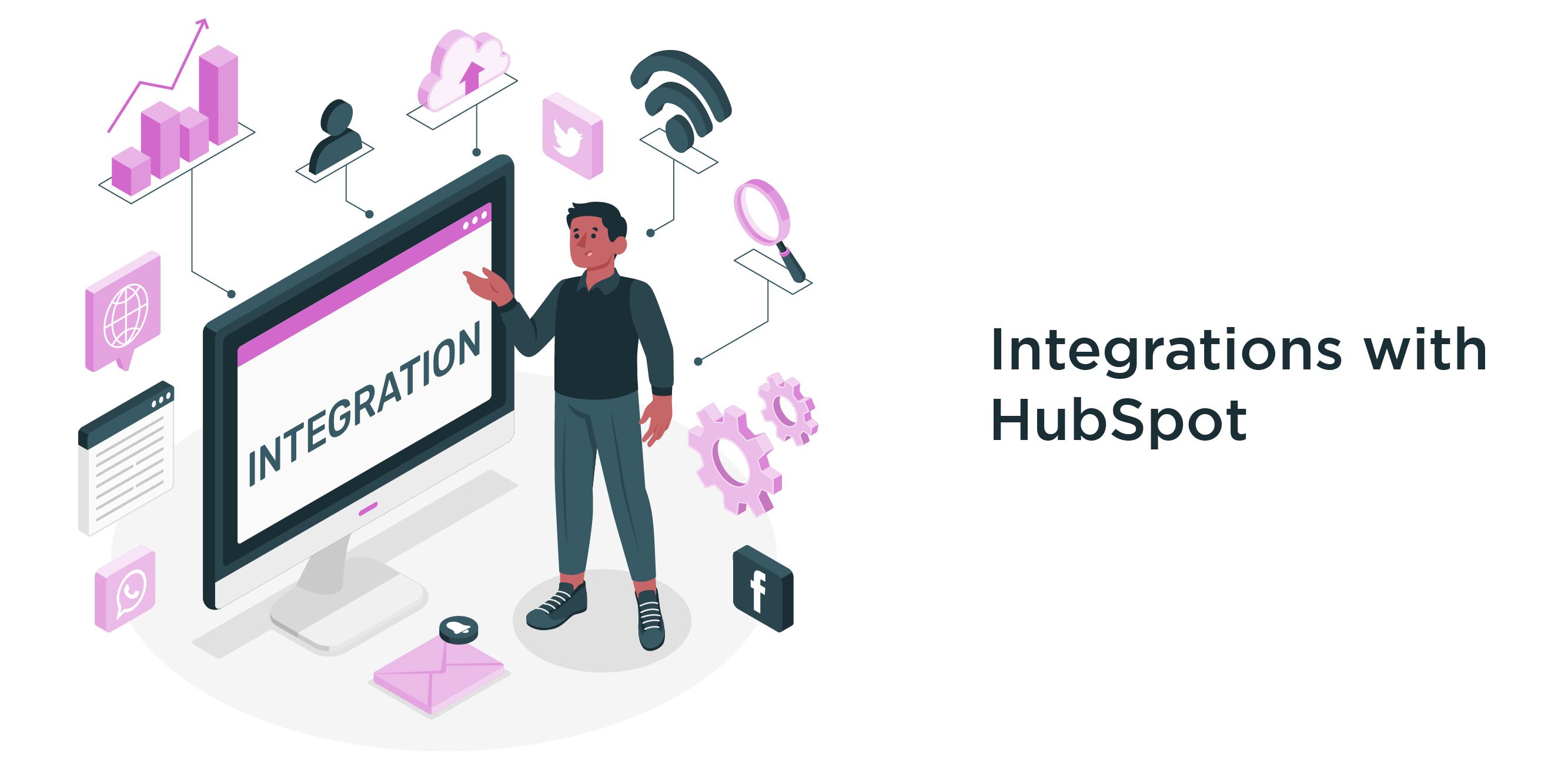 You can use several tools if you want to import data from third-party software into HubSpot, like Zapier, Zoom, PandaDoc, Google, or Outlook emails and calendars. The ability to filter, search, and report from the CRM lets you maintain the accessibility of all your data in one location.
HubSpot offers a range of tools and plans.
For your needs and price range, HubSpot offers a range of tools and plans. You may create a free account to start saving data, sending emails, tracking advertisements, and reporting for small businesses.
You can employ their sales, marketing, and service hubs as your business expands, your procedures get more complicated, and you can purchase the ideal level for your business.
However, even with a free account, you can accomplish a lot of things, like, using Outlook and Gmail together, Management of Contact and Business Deals, Templates for emails, notifications, and tracking, Advertising Management
FAQs
What aspect of HubSpot has the most impact?
The free CRM is the brains behind HubSpot. Users of HubSpot's free CRM get access to data on contact activity monitoring across various HubSpot assets. These objects include contacts, businesses, offers, and tickets, and all relevant information is recorded on the object records as properties.
Conclusion
If you want a CRM solution that creates a structured framework and enhances your sales process by giving you automatic data on your leads, you may speak with a live agent on Hubspot. It is cost-free, easy to use, and quick to pick up.
With HubSpot, you can increase the effectiveness of your customer service staff while interacting with visitors and automatically storing information and records on clients.
The analogy of making a needless expenditure is using a CRM platform without the required functionalities. Consider using the chatbot add-on to get the most out of HubSpot.
f you want to compare platforms, we suggest you read our blog ''Hubspot Live Chat Tutorial: How to Make the Most of Hubspot'' on our website. We have explained how to get the most out of Hubspot. Visit our website, BotPenguin, to learn more about our experience with HubSpot CRM.