Are you ready to up your e-commerce game and deliver an unmatched customer experience on your WooCommerce store? Then, it's time to level up with a powerful yet people-friendly virtual assistant - a chatbot!
Chatbots are the new frontier for streamlining support, boosting sales, and building loyalty.
In this article, you'll cover 5 strategies to smoothly introduce a chatbot that helps your customers while helping your bottom line.
From personalized recommendations to abandoned cart recovery, we'll explore chatbot functions that drive results.
So what are you waiting for? Roll up your sleeves and get ready to take your WooCommerce store to new heights with the power of conversational commerce!
What is WooCommerce?
WooCommerce is a powerful e-commerce plugin that transforms your WordPress website into a fully loaded online store.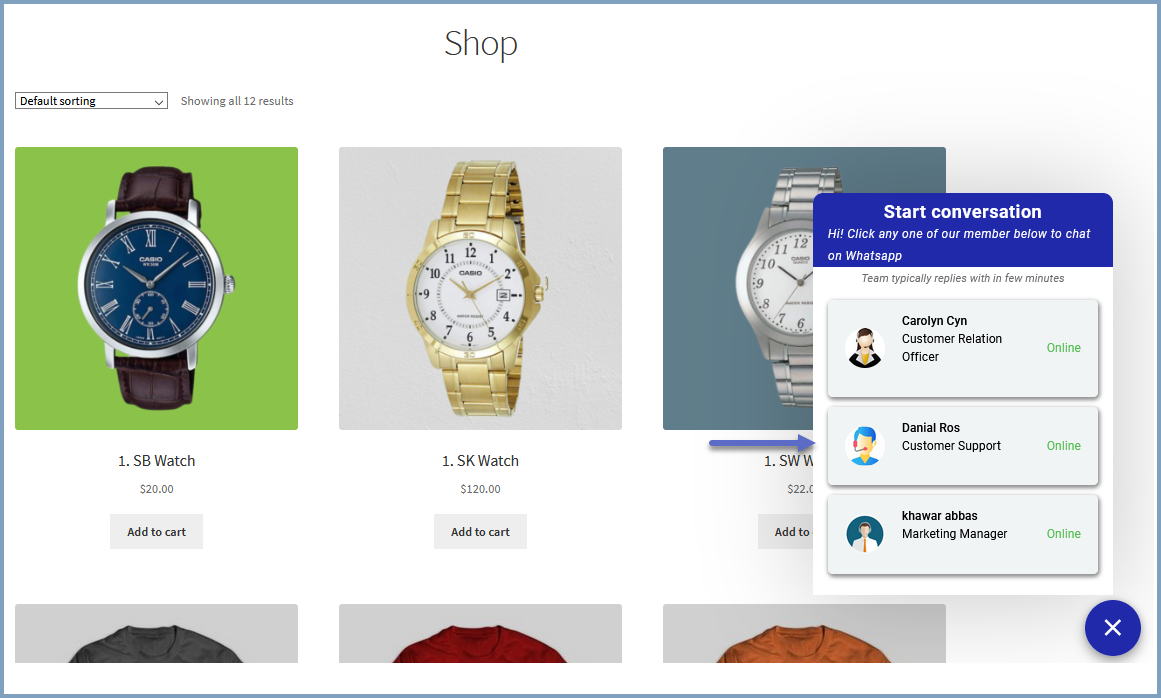 Whether selling physical products, digital downloads, or services - WooCommerce hooks you up with everything you need to run and grow your empire. It's free, flexible, and integrates perfectly with WordPress.
You can customize your store with thousands of themes and extensions to match your brand's vibe - talk about options!
WooCommerce stands out from other platforms. It's perfect for your business - free, flexible, and plays nice with WordPress. You can personalize your store with tons of themes and extensions, too.
Now let's chat about why chatbots are so clutch for WooCommerce store.
Why Implement a Chatbot in WooCommerce
WooCommerce rocks way more than other platforms. It's like the ultimate BFF for your online store!
Now, let's chat about why chatbots are so clutch for WooCommerce. They can totally up your ecommerce game in a few key ways:
First, chatbots improve customer support big time. They're always ready to help by quickly answering questions, guiding peeps through buying, and solving problems. Bye-bye, long wait times. Hello, happy customers!
Chatbots are also sales superheroes who boost conversions. They chat one-on-one with shoppers and suggest stuff based on what they like and bought before. It's like every customer has their shopping wizard!
Abandoned cart got you down? Don't worry, chatbots are here to save the day! They send friendly reminders, offer sweet discounts, and get customers to complete their orders. Cha-ching for higher conversions!
Lastly, chatbots give real-time order tracking and status updates on the fly. No more constantly reloading your inbox or orders page. Bots have your back!
Stay tuned to learn how to integrate these fantastic chatbots into your WooCommerce store. Get pumped to take your ecommerce to the next level with these game-changing chatbot hacks!
How to Implement a Chatbot in WooCommerce
Want to upgrade your customer experience seriously? Well, you have to get a chatbot, my friends!
These nifty AI assistants integrate seamlessly with Woo to engage shoppers, provide support, and boost sales.
Let's explore step-by-step how to implement a chatbot in the WooCommerce store. By the end, you'll be ready to get chatting!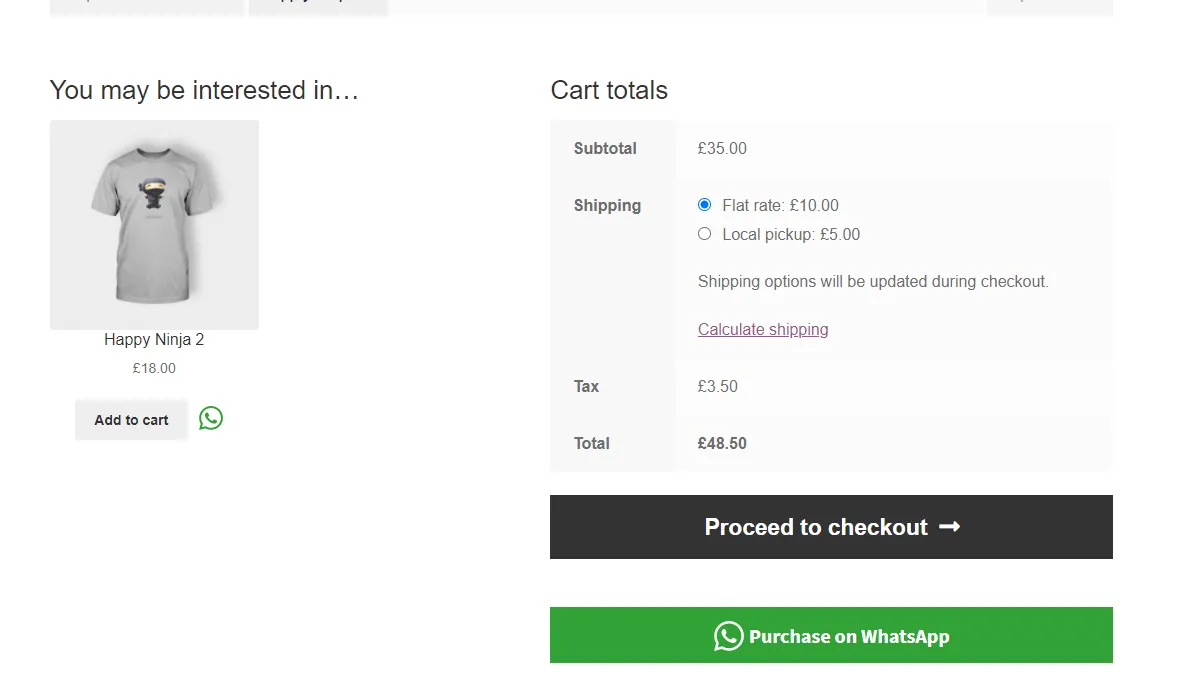 Step 1
Selecting the Right Chatbot Platform
Before you launch your chatbot, choosing the right platform, like BotPenguin, that suits your store's needs is essential. Look for user-friendly interfaces, customization options, and integrations with WooCommerce. Remember, you're looking for a partner in crime, not just any old chatbot!
Step 2
Integrating Chatbot with WooCommerce
Integrating your chatbot with WooCommerce is easy! Most chatbot platforms offer simple plugins or APIs that seamlessly connect with your store. With a few clicks, your chatbot will be ready to roll!
Step 3
Customizing Chatbot for Your Store
Customize chatbot appearance, language, and tone to match your brand's personality. Whether you want a professional or playful persona, the choice is yours!
Now, here are 5 Strategies to Implement Chatbot in Woocommerce
5 Strategies for Chatbot Integration
Alright, listen up. We will focus on smart ways to integrate chatbots for next-level customer experiences.
A thoughtful strategy, whether website, app, or messaging, is key to success. Let's explore proven approaches to wow customers with conversational AI.
You'll have ideas flowing to boost engagement at every touchpoint by the end. Now let's start cooking up Chatbot in Woocommerce integration inspiration!
Promote the chatbot
Raise awareness of the chatbot's existence and capabilities among your customer base.
Provide information on the homepage, in emails, on social media etc. on how and when to use the chatbot. This will drive more traffic and interactions with the chatbot over time.
Make sure customers know the chatbot is there to help them so it becomes a habit for them to try it first before contacting support.
Personalized Product Recommendations
When you visit a store, you know that feeling, and the staff seems to know exactly what you want.
Chatbots can do just that! By analyzing customer data, they can make personalized product recommendations that keep customers returning for more.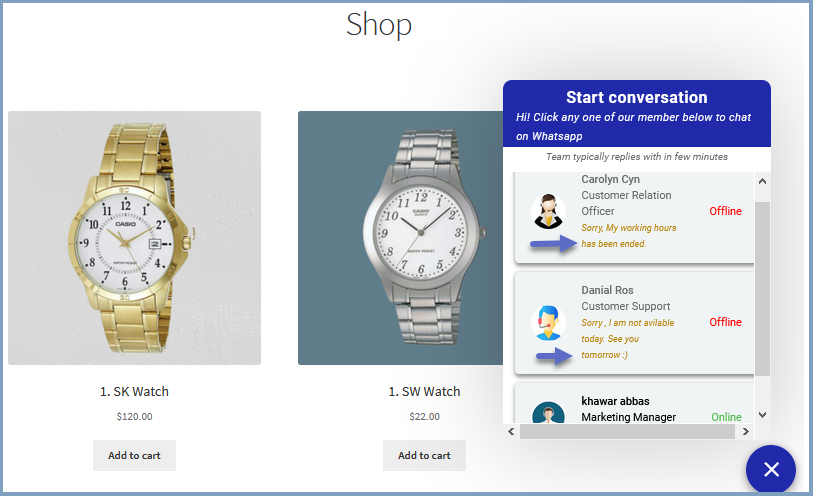 Abandoned Cart Recovery through Chatbots
Abandoned carts can be a real pain in the neck for any online store owner. But fret not! Chatbots are here to save the day.
They can swoop in like superheroes and send friendly reminders to customers who left their carts behind.
With a little nudge and a sweet discount, those lost sales can be reclaimed, and your store's revenue will thank you!
Chatbot-Powered Order Tracking and Shipping Updates
We all know the anxious feeling of waiting for an order to arrive.
Chatbots can be your customers' order tracking heroes, providing real-time updates on shipping status and delivery.
No more checking emails or constantly refreshing tracking pages – the chatbot has it all covered!
Chatbot-Facilitated Feedback and Surveys
Feedback is the lifeblood of any successful business, and chatbots can help you gather valuable insights from your customers.
They can conduct surveys, collect feedback, and handle customer reviews with charm and finesse.
With chatbots on the case, you'll have a treasure trove of feedback to fuel your store's growth!
Now let us see how you can grow WooCommerce Chatbot: 5 Ways To Grow Online Store.
Suggested Reading: Mcommerce: The Future of Mobile Shopping
5 Strategies to Implement a Chatbot in Woocommerce
Well, grab a chatbot sidekick! These AI assistants can work wonders for your business.
Let's explore 5 Strategies to Implement Chatbot in WooCommerce that can take your WooCommerce store to the next level.
Get ready for some serious sales and success!
Leveraging Chatbots for Lead Generation
Looking to expand your customer base?
Chatbots are the ultimate lead magnets! Engaging visitors in friendly conversations can capture valuable lead information and turn potential customers into loyal advocates.
Get ready to welcome a flood of new leads to your store!
Increasing Customer Retention with Chatbot Loyalty Programs
Repeat customers are the heart and soul of any thriving business.
With chatbots, you can create personalized loyalty programs that keep customers coming back for more.
From exclusive discounts to VIP perks, these chatbot-powered loyalty initiatives will have your customers feeling like superstars!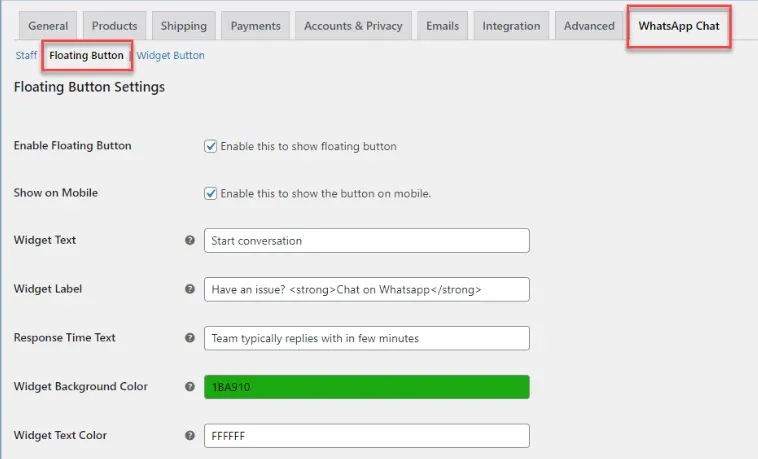 Boosting Cross-Selling and Upselling with Chatbots
Want to boost your average order value? Chatbots have got the magic touch!
By suggesting relevant add-ons and upgrades, they can turn a simple purchase into a shopping spree.
Get ready to see your revenue climb to new heights!
Utilizing Chatbots for Proactive Customer Engagement
Don't wait for customers to come to you – let chatbots take the initiative!
These proactive pals can engage customers with personalized messages, promotional offers, and product updates.
It's like having a 24/7 marketing team at your disposal!
Driving Traffic and Sales through Chatbot-Powered Marketing
Your store deserves to be the talk of the town, and chatbots can make it happen!
By integrating with social media platforms and running interactive marketing campaigns, they can drive traffic and increase sales like never before.
Say hello to viral-worthy marketing that will have everyone talking about your store!
Conclusion
Struggling to engage and support customers in your WooCommerce store? Well, struggle no more, friends! BotPenguin is here to save the day.
Our chatbot solution seamlessly integrates with your WooCommerce store, providing 24/7 automated support and next-level shopping experiences. How, you ask?
Our AI-powered bots have real conversations to guide customers, recommend products, and answer questions - no more boring FAQs!
We also leverage WooCommerce's plugins so our bots feel like part of your store team. They can walk shoppers through checkout, send promotions, collect reviews - you name it!
With BotPenguin as your WooCommerce partner, say goodbye to abandoned carts and hello to happy customers. Plus, our analytics help you optimize performance over time.
Take your store to heroic new heights with personalized engagement powered by AI. Add a BotPenguin chatbot today!
Frequently Asked Questions (FAQs)
What is a chatbot, and how can it benefit my WooCommerce store?
A chatbot is an AI-powered conversational agent that can provide 24/7 customer support, personalized product recommendations, recover abandoned carts, and improve order tracking.
How can I integrate a chatbot in WooCommerce store?
Integrating a chatbot in Woocommerce is easy with plugins or APIs from chatbot platforms that seamlessly connect to your store.
Can chatbot in Woocommerce understand and respond accurately to customer queries?
Yes, chatbots use Natural Language Processing to understand and provide relevant responses.
How do chatbots boost customer engagement and retention?
Chatbot in Woocommerce engage customers with personalized conversations, offering tailored product recommendations and exclusive discounts.
Are chatbots secure and compliant with data protection regulations?
Most chatbot platforms follow strict security measures and comply with data protection regulations.
Can chatbot in Woocommerce handle complex customer queries?
While great with routine queries, they can hand complex questions to human support.