Enhance Your WooCommerce Store with WhatsApp Plugin
Are you trying to enhance the consumer communication channels in your WooCommerce store?
If so, consider utilizing the WhatsApp plugin.
Businesses that updated their WooCommerce store with a WhatsApp plugin witnessed a 15% increase in sales, according to a WPMU DEV survey.
Utilise WhatsApp's multimedia features to promote your items fascinatingly. The WhatsApp Plugin for WooCommerce is a game changer for any online store, from sharing product catalogs to quickly responding to client inquiries.
This plugin will enable you to communicate directly with your consumers, increase sales, and enhance overall customer experience. The following article examines how a WhatsApp plugin can help you improve your WooCommerce store.
What is a WhatsApp Plugin?
WhatsApp is available on nearly every smartphone device and can be accessed from anywhere in the world.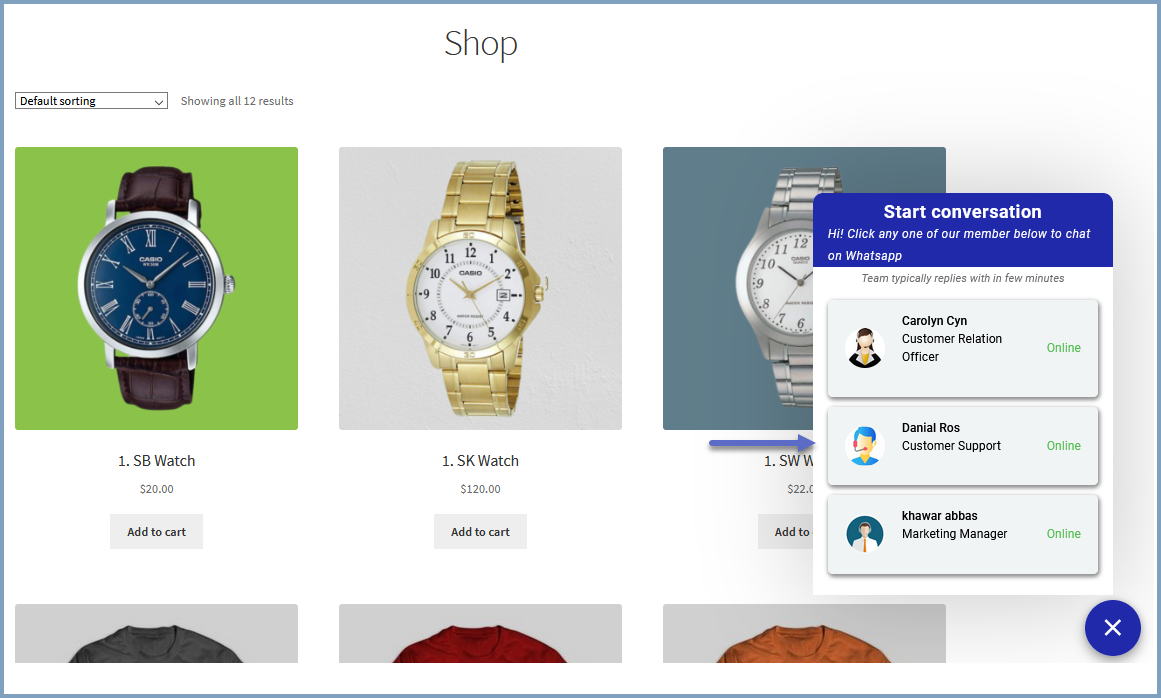 A WhatsApp plugin integrates WhatsApp into your WooCommerce store, allowing you to communicate directly with customers. Along WhatsApp Plugin, here are some more automation solutions-

Advantages of Using a WhatsApp Plugin
Using a WhatsApp plugin can provide several benefits to your WooCommerce store. Let's take a look at some of them: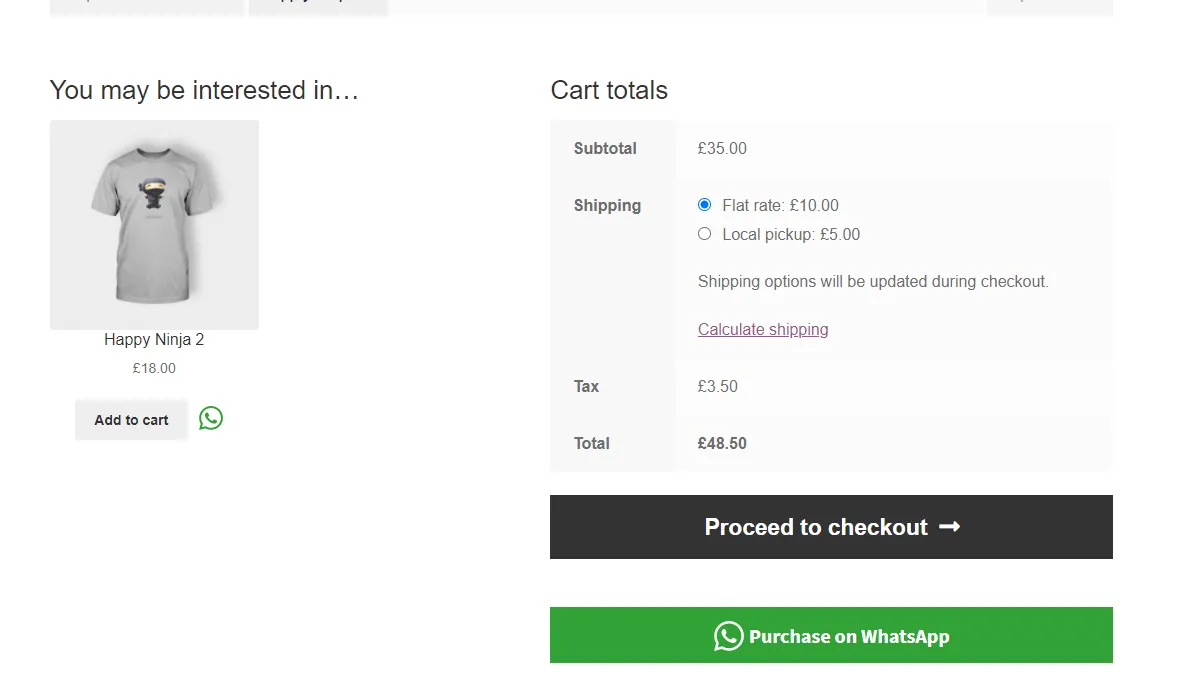 Direct Communication with Customers
With a WhatsApp plugin, you can communicate directly with your customers. This feature can help you quickly respond to customer inquiries or address any concerns they may have, improving your customer service.
Quick Responses to Customer Queries
Customers expect quick responses to their queries, and a WhatsApp plugin can help. With WhatsApp, you can quickly receive and respond to customer inquiries, reducing response times and improving your overall customer experience.
Increase Sales
With the ability to communicate directly with customers, you can use WhatsApp to promote sales or new products. You can send targeted messages to customers who have shown an interest in certain products, increasing the likelihood of a purchase.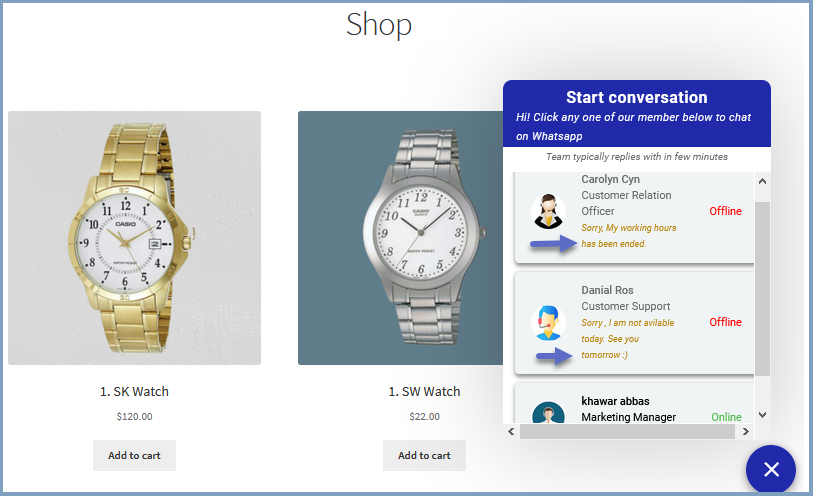 Easy to Use
WhatsApp is easy to use and requires no technical skills to set up. The plugin can be installed easily on your WooCommerce store, and you can use it immediately.
Cost-Effective
WhatsApp is a cost-effective communication platform compared to other communication channels like phone or email. Since WhatsApp uses an internet connection, the cost of using WhatsApp is significantly lower than phone calls or text messages.
How to Install the WhatsApp Plugin on Your WooCommerce Store?
Installing the WhatsApp plugin on your WooCommerce store is easy. Here's a step-by-step guide on how to do it:
Step 1:
Choose a WhatsApp Plugin
The first step is to choose a WhatsApp plugin that meets your requirements. Several WhatsApp plugins are available for WooCommerce, each with unique features.
Some popular WhatsApp plugins include WAme – BotPenguin, WhatsApp Chat for WordPress, and WhatsApp Chat and Share for WooCommerce.
Step 2:
Install the Plugin
Once you've chosen a WhatsApp plugin, the next step is to install it on your WooCommerce store.
You can install the plugin directly from the WordPress plugin repository by following these steps:
Log in to your WooCommerce store's WordPress dashboard

Go to the Plugins section and click "Add New."

Search for the WhatsApp plugin you want to install

Click "Install Now"

After installation, click "Activate."
Step 3:
Configure Your WhatsApp Plugin Settings
Once you've installed and activated the WhatsApp plugin, the next step is to configure the plugin's settings. Here are some of the typical configuration settings that you may need to set up:
WhatsApp Account Number: Enter the phone number that you want to use for WhatsApp communication with customers.
Message Prefix: Add a custom prefix to the message, such as "Hi, thanks for reaching out. How can I assist you today?".
Online/Offline Status: Set your WhatsApp status to online or offline, depending on your availability.
Step 4
Add the WhatsApp Button to Your WooCommerce Store
Finally, you can add the WhatsApp button to your WooCommerce store. The button allows customers to communicate with you directly through WhatsApp. Depending on your preference, you can customize the button's design and location on your website.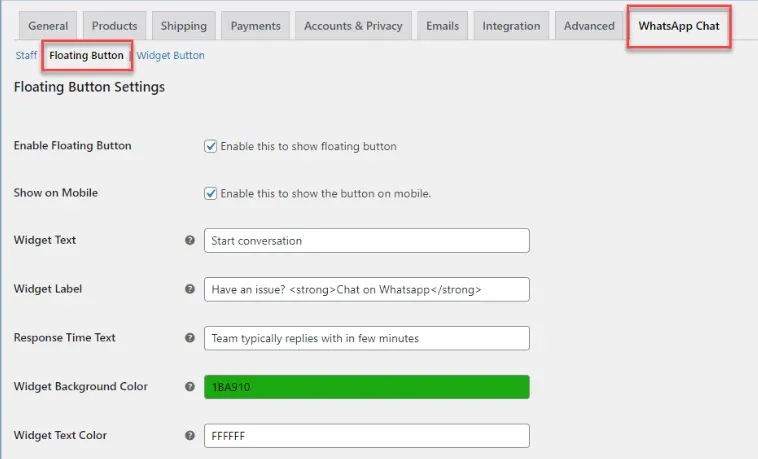 Conclusion
Integrating a WhatsApp Plugin with your WooCommerce business gives up opportunities for increasing consumer engagement and sales.
Real-time communication and personalized interactions have the potential to propel your e-commerce firm to new heights. You may develop long-lasting relationships with your consumers and provide a flawless buying experience using WhatsApp's popularity and user-friendly UI
And you can do it all with BotPenguin , With a WhatsApp chat widget by BotPenguin you can harness the power of quick communication.
You can Easily increase client engagement, automate chores, and maximize conversions.
Supercharge your WooCommerce store, engage customers, and drive growth.
Experience the future of e-commerce with BotPenguin's WhatsApp Plugin integration.
Sign up today and transform your online business.