What is WooCommerce?
WooCommerce is an open-source eCommerce plugin for WordPress. It's designed to help businesses of all sizes sell their products and services online. With WooCommerce, you can create an online store that's fully customizable and easy to use.
Why use WooCommerce?
Affordability and Flexibility
WooCommerce is a free, open-source plugin for WordPress, making it an affordable e-commerce solution for businesses of any size. Its flexibility allows for customization and scaling, meeting the unique needs of your growing online store.
Easy Integration with WordPress
As a WordPress plugin, WooCommerce seamlessly integrates with your existing website, maintaining a consistent user experience. WordPress's extensive resources and support community make managing your online store hassle-free.
A Vast Array of Extensions
WooCommerce boasts a wide range of extensions, providing additional features and options to enhance your online store. From payment gateways to marketing tools, these extensions help you create a tailored shopping experience.
Secure and Reliable
With WooCommerce, you can trust that your online store is secure and reliable. It frequently updates and follows best security practices, making sure customer data and transactions are protected on your website.
High Customizability
WooCommerce's open-source nature allows for endless customizations. You can design unique store layouts, add custom features, and integrate third-party services while creating a brand-aligned shopping experience for customers.
Seamless Inventory Management
WooCommerce simplifies inventory management by offering essential tools built into the platform, such as tracking stock levels, organizing products, and managing shipping. This integrated approach makes managing your online store both efficient and organized.
Who can Benefit from WooCommerce?
Small Businesses
WooCommerce is an excellent tool for small businesses looking to carve out a presence in the online retail space. Its affordability coupled with a wide feature-set makes it an ideal choice for startups and small scale sectors looking to expand their reach.
Established Companies
WooCommerce isn't only for small businesses. Its scalability can easily cater to larger companies with high volume sales, providing a comprehensive solution to manage a complex online storefront seamlessly.
Service-Based Businesses
Whether a yoga instructor scheduling classes or a consultant managing client appointments, service-based businesses can benefit from WooCommerce's booking and appointment extensions to make their services available online.
Digital Product Sellers
Businesses selling digital goods like ebooks, software, or online subscriptions can capitalize on WooCommerce's digital product sales and download features to reach a wider audience and streamline distribution.
Independent Creators and Artists
WooCommerce is also a fantastic platform for artists, creators, and independent vendors looking to showcase and sell their work. Its customizability allows for unique storefronts that truly represent the person behind the brand.
Use Cases of WooCommerce
Building Custom E-commerce Stores
With WooCommerce, businesses can develop unique, tailored online shops. Its high customizability provides numerous design options, letting you define the store's look and feel in alignment with your brand.
Service Selling and Booking
From consultations to fitness classes, WooCommerce supports service-based businesses. You can manage bookings, appointments, and online reservations using special plugins, offering an easy and streamlined client experience.
Creating an Online Marketplace
WooCommerce can be used to build large-scale multi-vendor platforms similar to Amazon or Etsy. By deploying marketplace plugins, you allow numerous vendors to sell their goods/services globally and collect a commission on each sale.
Digital Product Sales
For businesses selling digital products like e-books, music files or software, WooCommerce offers features for easy digital product uploads and efficient, secure delivery methods to customers.
Subscription Management
WooCommerce makes managing subscriptions effortless. Whether selling magazines, online courses, or membership access, its advanced subscription management plugins provide reliable, recurring revenue opportunities for businesses.
How to install and set up WooCommerce?
Sure, below are the instructions neatly organized into six sections.
Preparation
Before installing, make sure your hosting environment meets WooCommerce's minimum requirements, includes WordPress and SSL.
Install WooCommerce
In your WordPress dashboard, navigate to Plugins > Add New. Look for WooCommerce by Automattic and click Install Now. After the installation process completes, click Activate Now.
WooCommerce Setup Wizard
Following activation, you'll be directed to the WooCommerce Setup Wizard. This contains five screens: 1) Store Setup, 2) Payment, 3) Shipping, 4) Recommended, and 5) Activate.
Customizing Your Store
To customize your store, navigate to Appearance > Customize > WooCommerce. This location allows you to adjust product catalog settings, product images, and checkout processes to match your preferences.
Add Your Products
You're ready to add products now! Head over to Products > Add New in your WordPress Dashboard. You can also categorize and tag products in a way that suits your needs.
Maintenance and Growth
Keep WooCommerce and other plugins updated. Consider SEO and analytics plugins to optimize your products and store. Continuing to learn, improve, and expand can help your online business flourish.
Key Terminologies in WooCommerce
To help you understand WooCommerce better, we've compiled a list of common terms used in the platform. Here are some of the most important ones to know:
Product: A product is any item that you sell in your WooCommerce store. This can include physical products, digital products, or services.
Category: A category is a way to organize your products into groups. This can help customers find what they're looking for more easily.
Tag: A tag is a way to label your products with keywords. This can help customers find related products more easily.
Cart: The cart is where customers can view the products they've added to their order before checking out.
Checkout: The checkout is where customers enter their shipping and payment information to complete their order.
WooCommerce Features
WooCommerce has a wide range of features to help you create and manage your online store. Here are some of the most important ones:
Product management: With WooCommerce, you can easily manage your products, including adding new products, editing existing ones, and setting prices and inventory levels.
Order management: WooCommerce makes it easy to manage your orders, including viewing order details, processing payments, and generating reports.
Payment gateways: WooCommerce supports a wide range of payment gateways, including PayPal, Stripe, and Authorize.net.
Shipping options: You can set up shipping options in WooCommerce, including flat rate shipping, free shipping, and real-time shipping rates.
Tax options: WooCommerce makes it easy to set up tax options for your products and orders.
WooCommerce Extensions
Payment Gateway Integrations
WooCommerce extensions offer seamless integrations with various payment gateways like PayPal, Stripe, and Square, providing customers with secure and reliable payment options in your online store.
Shipping and Inventory Management
With extensions for shipping carriers and inventory management tools, WooCommerce streamlines the process of shipping, tracking, and managing stock levels in your eCommerce business.
Marketing and Sales Enhancements
Maximize customer engagement and increase sales with WooCommerce extensions that focus on marketing, email automation, promotional campaigns, and dynamic pricing models.
Customer Support and Analytics
Improve customer satisfaction and analyze user behavior with extensions offering live chat support, customer feedback surveys, and detailed analytics to refine your sales strategy.
Subscriptions and Booking Management
WooCommerce offers various extensions to manage subscriptions, bookings, and appointments – generating reliable recurring revenue opportunities and simplifying service-based operations.
WooCommerce Themes
WooCommerce also has a wide range of themes available to help you customize the look and feel of your online store. Here are some of the most popular types of themes:
Free themes: WooCommerce has a number of free themes available that you can use to get started.
Premium themes: There are also many premium themes available that offer additional features and customization options.
Custom themes: If you have specific design requirements, you can also create a custom theme for your online store.
WooCommerce Security
Security is an important consideration for any online store. Here are some of the security features available in WooCommerce:
Secure checkout: WooCommerce uses SSL encryption to ensure that customer data is protected during the checkout process.
Regular updates: WooCommerce is regularly updated to address security vulnerabilities and other issues.
Plugins and extensions: You can also use security plugins and extensions to add additional layers of security to your online store.
Frequently Asked Questions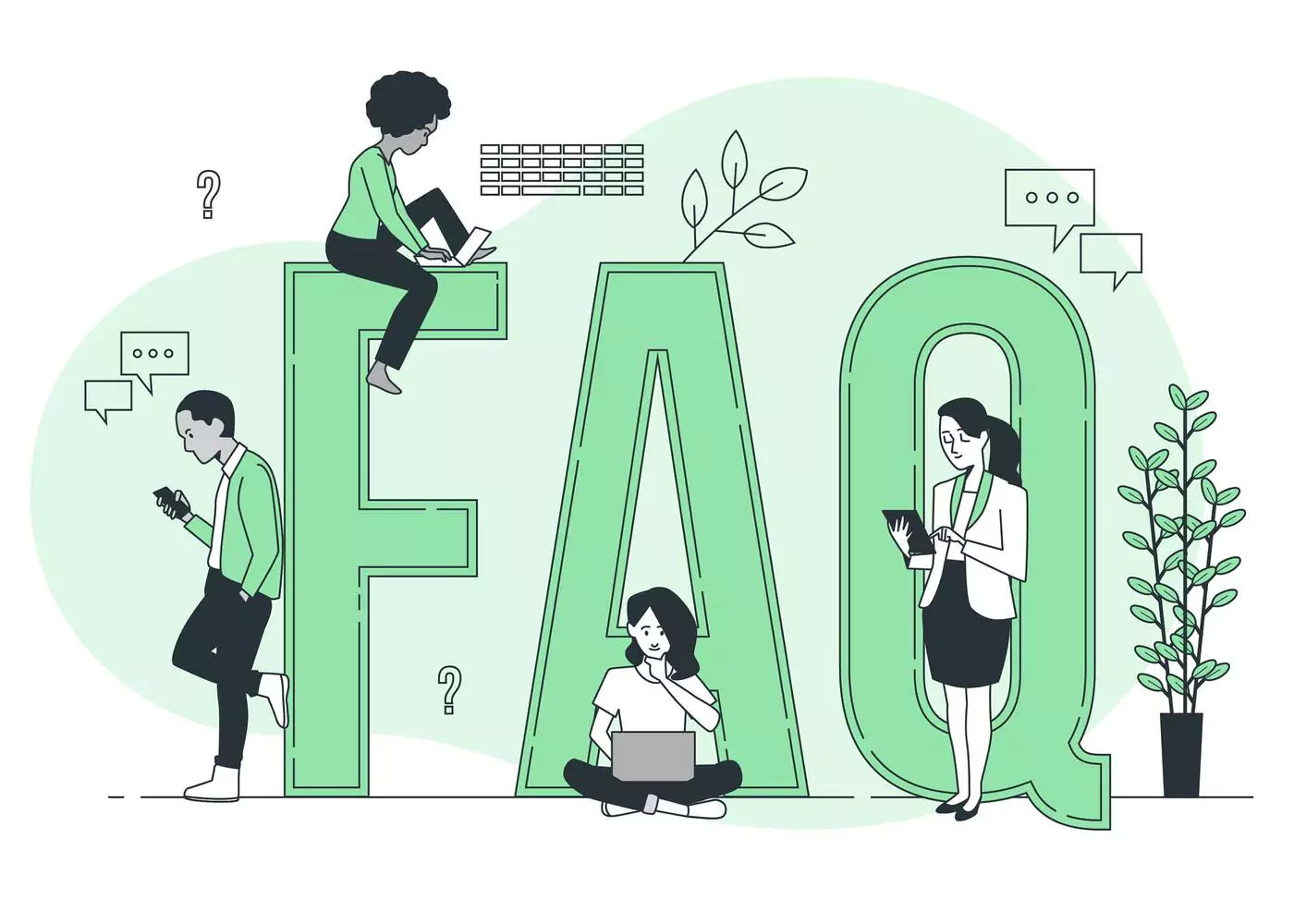 What is WooCommerce?
WooCommerce is a free, customizable, open-source eCommerce plugin for WordPress, allowing businesses to build and manage an online store directly on their WordPress website.
How to install WooCommerce?
To install WooCommerce, you first need a WordPress website. From your WordPress dashboard, go to 'Plugins', click 'Add New', search for 'WooCommerce', and then click 'Install Now'.
Is WooCommerce safe to use?
Yes, WooCommerce is safe to use. It follows top security practices and regularly updates to ensure customer data and transactions are secure on your website.
Can I sell digital products with WooCommerce?
Absolutely! WooCommerce supports selling both physical and digital products, including software, music files, e-books, and more.
Is WooCommerce only for WordPress websites?
Yes, WooCommerce is built as a plugin explicitly for WordPress. Therefore, it only works with WordPress websites.