Imagine that you bought a beautiful dress online and now want to give it back. You go through the app and wait until it is verified. Then you get a call or email from the executive with the message that you can return the item, and they will refund the money in a few days. I know this seems to be the simplest way to go online. Instead of waiting for emails or calls, you might chat with a buddy to fix the problem in minutes. With the changes in technology, this new interaction called "interactive commerce" is now possible. Its name is "Chat for Shopify," popular in Shopify stores. Moreover, As per the data on Backlinko, the Shopify platform is used by 1.75 million merchants and 1.59 million active websites. These Shopify stores run business in 174 countries, making Shopify chatbots popular. Let's understand why Shopify chatbots are an excellent tool for customer service.
Use of chatbots in eCommerce
If you have a massive team of customer support mentors working 24/7, it is possible to chat with every Shopify customer. But in reality, personal interaction with e-commerce visitors seems impossible. Chatbots serve the owners of web businesses like yours. Today, companies use e-commerce chatbots to communicate with customers and instantly solve their problems. These chatbots work on AI platforms to create personalized shopping experiences at retail. They are a great addition to the e-commerce industry and customer service. You may also profit as a Shopify merchant by using a chatbot to support Chat for Shopify. You can send automated messages or automatic cart reminder messages while your customers' favorite product is in stock. Your chatbot can also answer customer queries from your Shopify store.
What is a Chatbot?
As part of their services, a chatbot is computer software that can imitate discussions with human users. With chatbots, you can make complete purchases made online, provide recommendations to customers, and provide a Shopify support chat. Chatbots are computer programs that assist eCommerce websites in providing a valuable and entertaining buying experience to their consumers. Shopify can now provide live chat capabilities on your website thanks to this technology. E-commerce chatbots are computer programs that assist e-commerce enterprises in providing their clients with a valuable and delightful buying experience.
How does Shopify Chatbots help?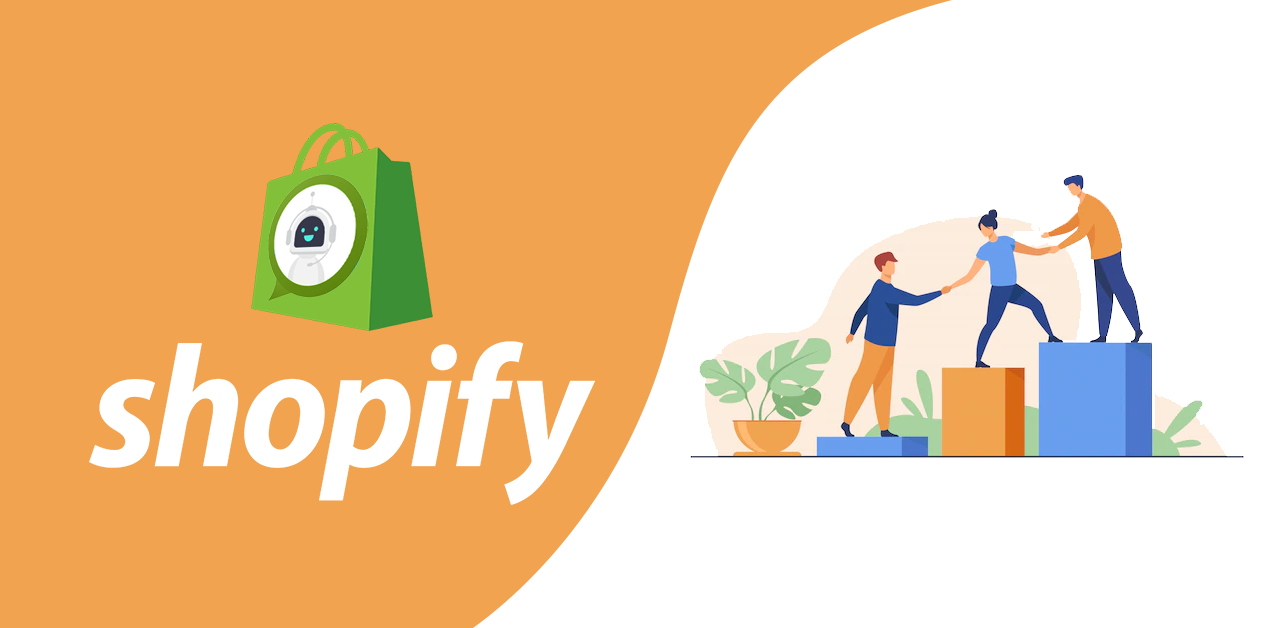 However, research shows that people like the personal touch and need to address their needs more. Messenger apps have become very popular recently - they are captivating the world with their instant messaging services. Many e-commerce businesses - even small Shopify stores - are trying to emulate this 'personal touch' in their service offers to ensure customer loyalty through the Shopify chatbot. According to research, people will probably purchase online then browse several possibilities on a website or app. When compared to the routine of online buying, using chatbots to support chat for Shopify has demonstrated a considerable boost in ROI (return on investment).
So how does Chatbot for Shopify work?
Knowing the technology before putting it into professional or commercial use is essential. Because there are so many types of chatbots out there, you must find a chat that suits your needs and runs smoothly in your daily business activities. At the basic level, chatbots work through two systems called machine learning and rules-based chatbots. Start your free trial: AI-based eCommerce personalization.
Rules-based bot chat for Shopify
Chats are based on rules and can only respond to specific commands rather than describing the user language, called rule-based chatbots. Technology has limitations and works in areas where there are only general questions. For example, imagine an e-commerce site like the personal finance app "Digit," where the chatbot is programmed to answer only frequently asked questions and other questions.
Machine learning-based chatbot for Shopify
Chatbots that employ machine learning and artificial intelligence (AI) manage a variety of user interactions and requests. In other words, just like the human brain, the computer learns from each encounter and evolves. As a result, AI chatbots can better grasp what the user is saying instead of reacting to particular orders. E-commerce chatbots are computer programs that help e-commerce businesses create a valuable and enjoyable shopping experience for their customers.
How to measure Shopify Chatbot eCommerce ROI?
Creating chatbots using the latest technology is not always enough to meet the needs of end-users. Shopify Chatbot should be attractive and helpful. According to our observations, only 40% of users stopped chatting after the first message and 25% after the second message. Ecommerce chatbots are user-friendly, and exchange with chatbots is high in online retail businesses. With the diagnostic tools provided on some boat-building platforms, you can collect data on your boats. To ensure the bot is running sales and helping buyers, you need to measure its functionality with chatbot analytics. It contains the essential criteria for indicating the assistance of a bot concerning factors.
Benefits of Shopify Chatbot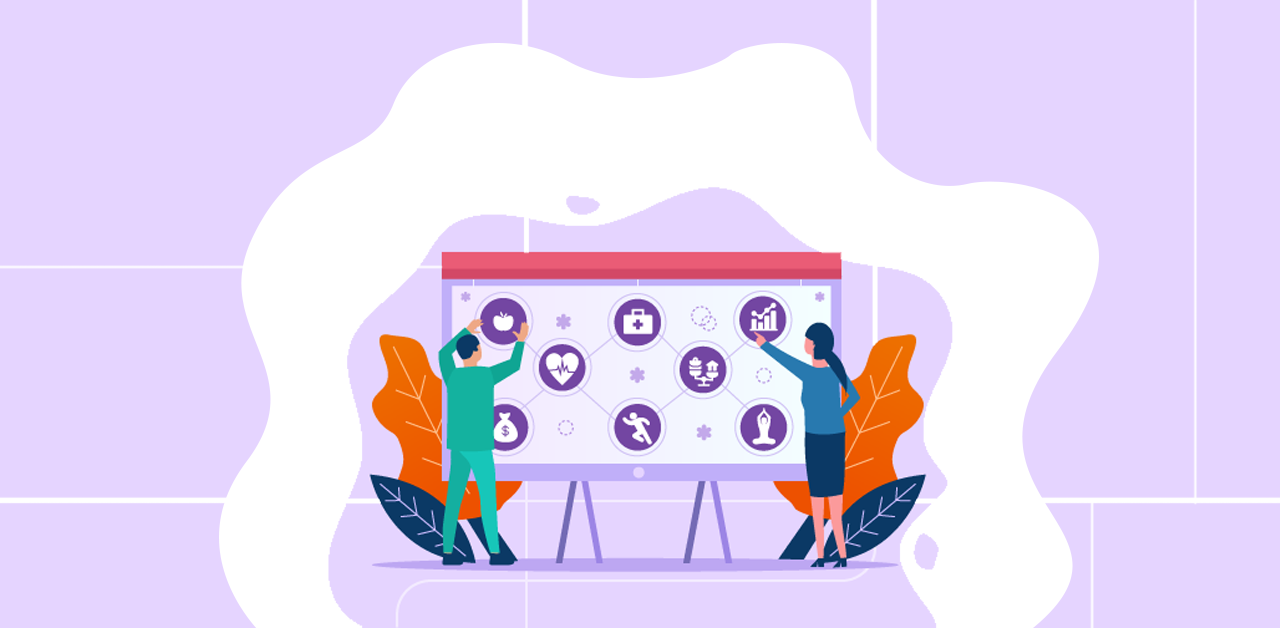 Shopify Chatbot Promotes Better Customer Experience
AI chatbots are not a passing fashion. They'll be there for a while since they're part of the shift to automated business processes and technology that support customer care. Chatbots will soon become a standard app to promote consumer awareness and simplify customer support interaction.
Shopify Chatbot Creates a Highly Refined Communication Process
As AI is an integral part of the chatbot app, it will eventually evolve into a technology that mimics human thinking and decision-making. Mobile eCommerce is driving the need for such technology. The results need faster fingerprinting; as a result, you can track them more frequently. When chatbots support Shopify chat, the seller achieves a better position to develop conversations and interact with customers based on the vast amount of information and feedback they collect during supporting chat sessions. It is now possible to manage customer complaints via AI chatbots by talking to Shopify.
Shopify Chatbot makes selling easy
According to a Hubspot survey, consumers are free to shop at a bot that offers customized services. Besides, 63% of people who use AI technology do not even know they are using it. Shopify Chatbots can become AI-powered sales reps and help marketers close sales if organized carefully. As experts in the benefits of chatbots, Shopify itself has launched the Shopify chat app to help real-time chat on Shopify websites.
Shopify Chatbot makes better use of stored information
The AI platform is also constantly learning, which is another benefit of this technology. It means that the forum can process a large amount of information from millions of users and develop meaningful responses, product recommendations, and comparisons. With in-depth learning technology becoming an integral part of AI, it is easy for chatbots to make significant contributions to Shopify businesses. Install Shopify Personalization now, start your free 14-day trial to showcase AI-related products, merchandise, and products that are often purchased together in your Shopify store.
How Can Shopify Chatbot Improve Customer Experience?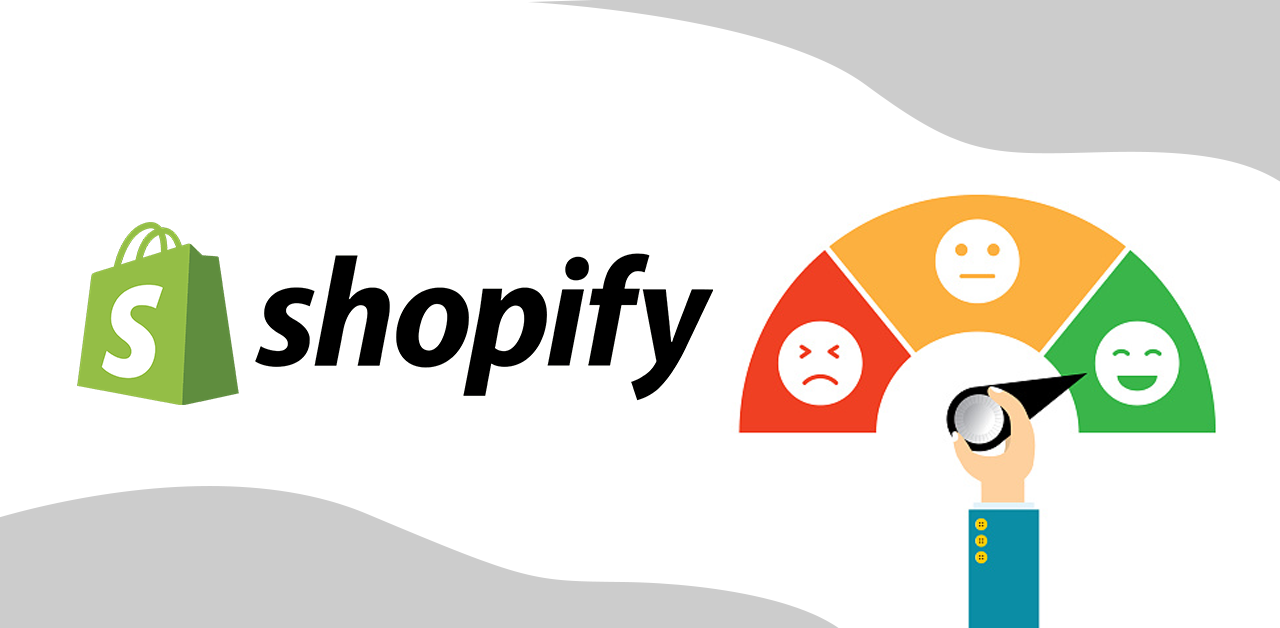 To illustrate the benefits of chatbots further, here are five ways in which the use of Shopify Chatbot can improve customer experience and further enhance eCommerce business sales.
Shipping Information
From a user's point of view, chatbots can bring information about the order and its location to real-time traffic. All helpful information is present in one message, and the user feels personal contact with the company. It proves to be very important to the customer and ensures its reliability. Shopify businesses will benefit from this move, and installing a chatbot or message service will improve sales.
Re-marketing
In online advertising, remarketing is one of the best tools to increase conversion rates. Using chatbots or messengers can help remind users of their order history and suggest changing trends and promoting new products or services in the market.
Too Many Messages
Shopify Chatbot can send private messages to multiple contacts at once. So, if your eCommerce product decides to launch a new collection or you wish to send seasonal greetings - all this is possible via messenger bot. In addition, messages delivered via messenger/chatbot are more likely to be read than email.
Reminders
The cart acquisition - a source of revenue for Shopify businesses - can benefit from chatbots. Chatbots can remind users of the items in their shopping cart and strongly encourage them to complete the purchase. A common way to remind users of items in their cart via email, its performance decreases daily as click-through email rates drop. Compared to that, sending an instant message via the messaging app wins the additional cost of re-marketing and marketing. It ensures compliance at no additional cost.
A / B testing
It means sending dynamic information about different products to your contact group to check which version works best for that target audience. Such A / B testing may reflect user behavior and improve conversion rates. Therefore, it will change email marketing methods and online advertising through messenger chatbots to produce a higher conversion rate. ECommerce chatbots are computer programs that help eCommerce businesses create valuable and exciting shopping information for their customers.
How Does Shopify Have a Positive Influence on eCommerce Performance?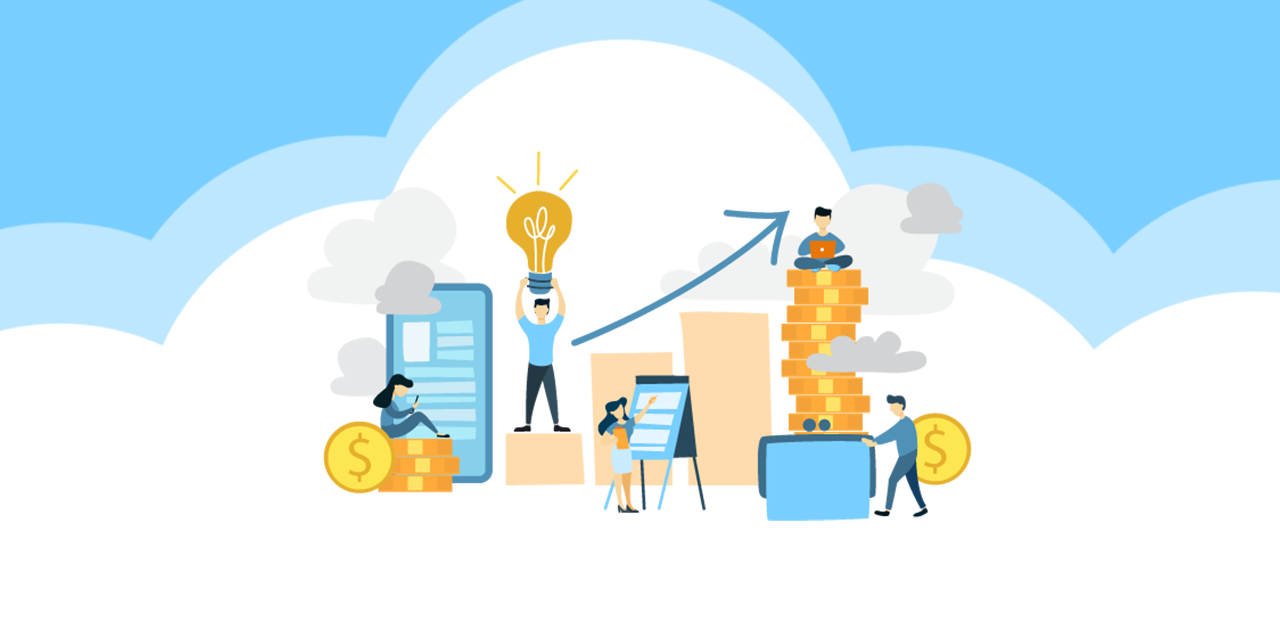 Customers satisfied with the feeling of the online store will return. It will eventually elevate income for that particular eCommerce company. If the user experience with the Shopify store is good, there is a good chance that this person will spread the word orally. The same is true in case the user is dissatisfied. Significantly, the value of an eCommerce business product depends on customer satisfaction. Somehow, investing in eCommerce chatbots proves to be beneficial because of the comfort it offers. He may also go through the usual communication channels like emails, so an eCommerce website may need to feel the urge to start chat conversations right away.
User awareness about Shopify chatbots
Using the bot makes it easy to run Chat for Shopify. However, these are the main reasons for creating tremendous value for the e-commerce platform; It shows that your Shopify store invests in innovative technologies by using chatbots. It will have a favorable effect on customer awareness in the long run. It helps distinguish the brand from the competitors and has a technical advantage. The technology of chatbots creates curiosity among online shoppers; This indirectly motivates the buyer to try to talk to the chatbot, eventually raising the exchange rates.
AI models in chatbots
The Shopify chatbot is very cheap to implement, but the cost of developing the most efficient bot is high. Many other chatbots are unique. FedEx's new Alexa app allows users to track packages without typing, but Mitsuku Loebner won the award and can act like a human. We need to understand that data is crucial to developing chatbots and growing beyond our imagination. By providing the algorithm with sufficient data, bots stay on top of new requests and provide appropriate pre-recorded answers. We transcend static data sets and enter the field of continuous refining and fine-tuning. For this reason, eCommerce businesses need to invest in machine learning infrastructure and constantly collect and process new data.
Live Chat Applications for Shopify
Hosting thousands of high-quality apps, the Shopify App Store is home to many popular chatbot applications. Some of these apps work directly on the Shopify website; some use Facebook or WhatsApp as a chat support platform.
BotPenguin
BotPenguin is an AI-based chatbot-creating platform that can be easily integrated with Shopify. It also provides an integrated Shopify live chat tool for collecting orders, processing payments, providing customer service, and tracking deliveries, powered by AI. BotPenguin provides an omnichannel Shopify chatbot. It provides fantastic service at an affordable range.
Tidio
Tidio Chat allows you to provide your customers with the fastest and most effective introduction to your Shopify store. Tidio's bots check product availability, notify you of delivery status and provide estimated delivery times.
Gobot
Guided Selling Quizzes and AI-Powered Support Chatbot Gobot's top service offers. The app can also integrate with Clavio, Drip, Attentive, PostScript, Gorgias, and Zendesk. AI is the next technology to become an integral part of the IT world. Businesses adapt and thrive with this technology. And chatbots are going to be our guide shortly. Moreover, e-commerce chatbots will be a must for online retailers shortly.
Shopify Chatbot: Conclusion
Chatbots are the new face of the e-commerce industry by providing information faster and more efficiently than humans. Many online retailers can discover new opportunities by carefully examining the data collected through eCommerce chatbots. Shopify Chatbot is the most extensive collaborator in shaping the next dimension in customer service and conversational business. If you are into e-commerce, this is the perfect time to start experimenting with chatbots. Check Out BotPenguin Related Article: What is Shopify? And what exactly does it do? Thinking of having an AI Chatbot for Your Shopify Store