When clients like interacting with your company through their preferred channel, they'll be more inclined to buy something.
Developing sales strategies for popular messaging platforms may dramatically boost brand recognition and business growth.
How can you design a successful sales experience on their preferred channels? We'll examine the well-known messaging service Telegram today.
With 400 million active monthly users, Telegram is one of the most popular messaging services in the world.
The platform is also expanding quickly. 1.5 million new users join this platform every day.
In this article, we go over some ways Telegram can help you grow your business, get paid for your goods, and take advantage of other opportunities.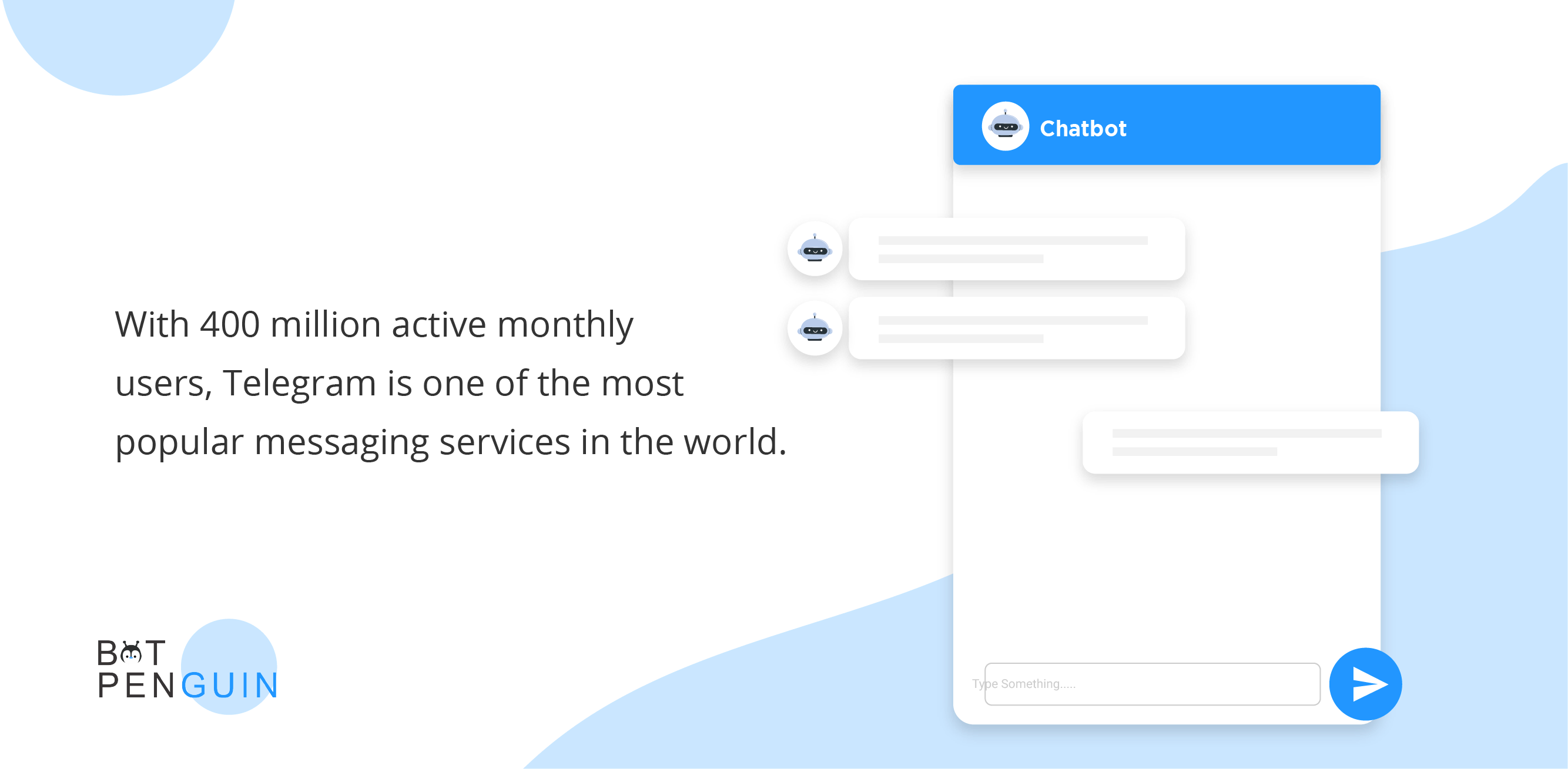 How can Telegram chatbots improve customer service?
Listed below are numerous ways telegram bots can enhance customer services for your business
Telegram enables companies to increase revenue
Telegram is a well-liked worldwide chat service with over 550 million monthly active users.
Businesses would benefit significantly from adding Telegram bots to their other consumer communication channels as so many users spend so much time on the app.
Since your employees may continue a conversation that consumers have started on Telegram, customers are free to do so.
Additionally, they will be able to nurture the consumer through their preferred channel until they convert.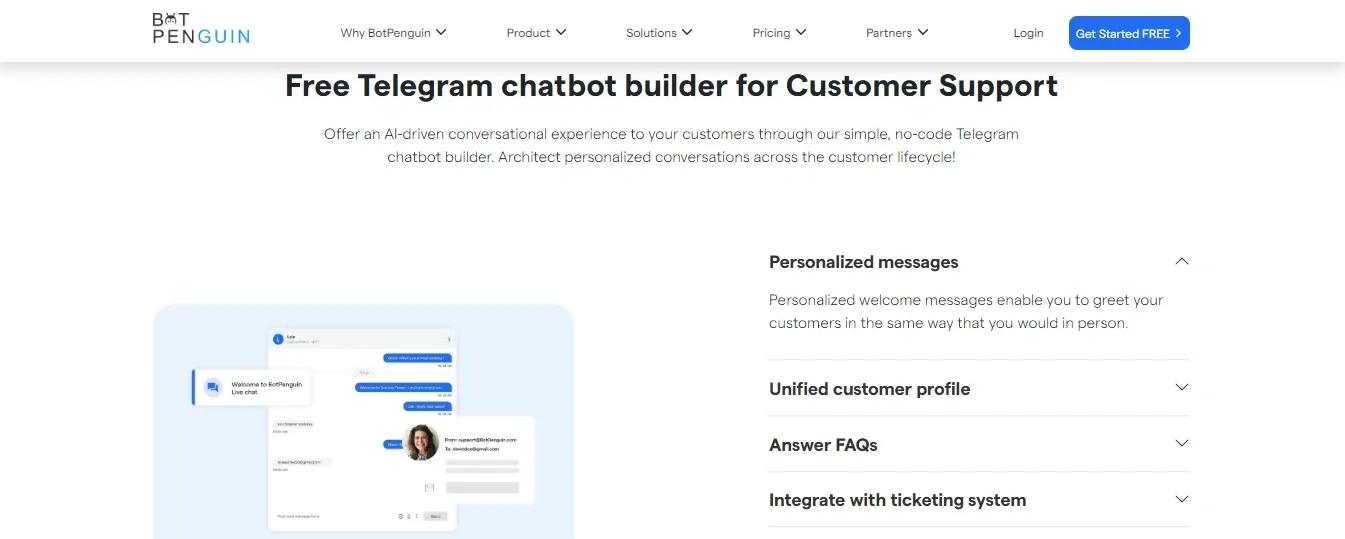 Selling on Telegram has certain benefits
Wide reach: Thanks to the platform's millions of active users, companies may reach new prospects and increase repeat business from existing clients by carrying on the dialogue through their preferred channel.
Low cost per sale: Your sales team can present pertinent goods and services to Telegram users based on user preferences. You may segment and target your audience using the app's capabilities, such as its dedicated channels.
Retargeting: To encourage sales, your team may distribute relevant material to Telegram-connected potential customers via other platforms like Google.
Telegram Quickly automate the responses to common customer inquiries
Telegram chatbots can quickly respond to common customer questions, reducing the wait time for a response and improving the overall customer experience.
Telegram has ability to integrate AI & machine learning tools
Telegram's platform allows for the integration of various tools and services, such as AI and machine learning, which can help chatbots better understand customer inquiries and provide more accurate responses.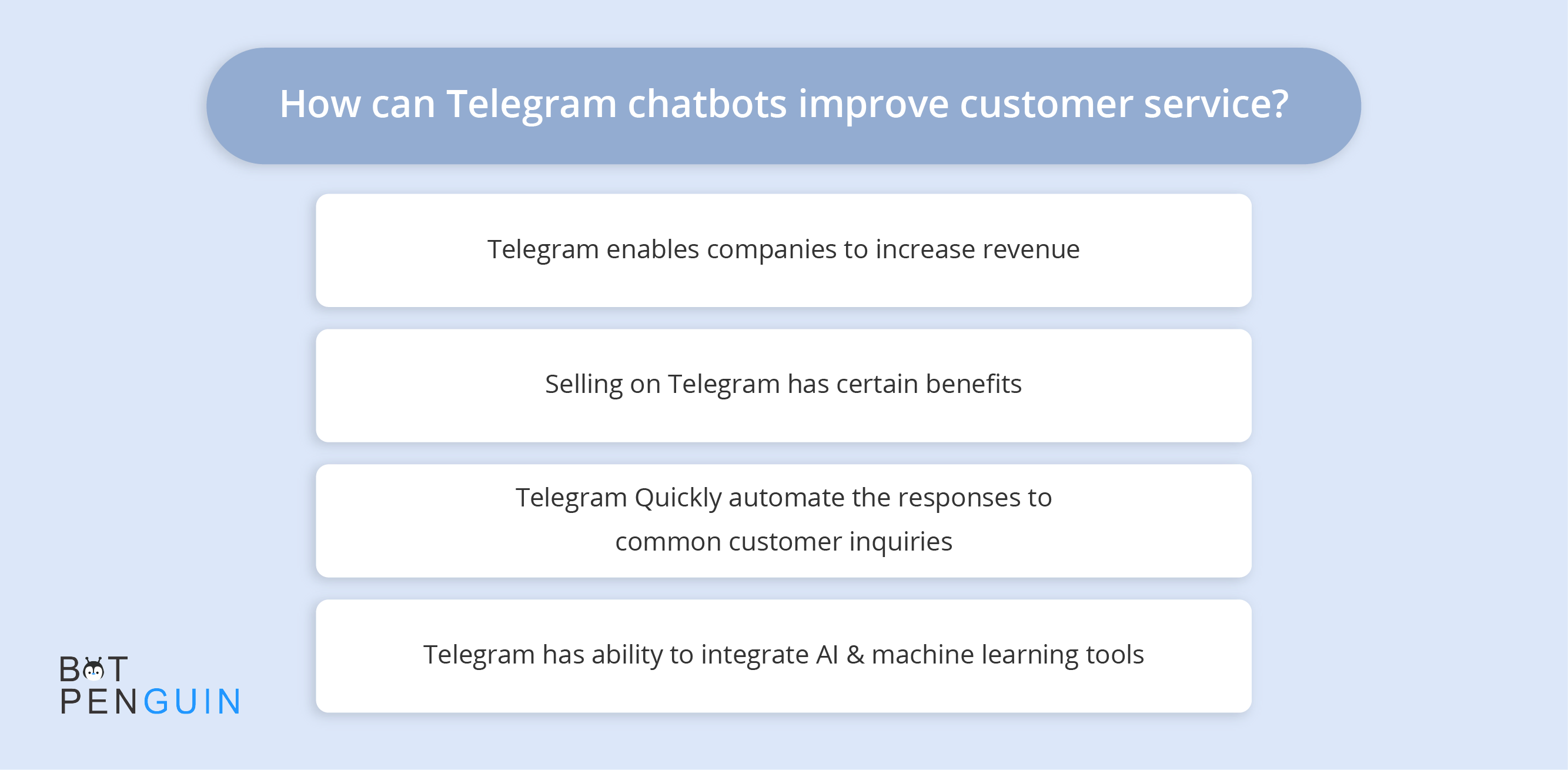 Features of Telegram chatbot
Complex bots: In addition to the standard chatbot that can carry out essential chats,

Telegram Bots can carry out more complex tasks

like pushing material and taking payments. Your sales and customer service staff will be considerably aided in improving the customer experience thanks to this.

Simple connections: Consumers are occasionally hesitant to divulge their personal information, particularly to companies they do not yet know or trust. Since all that is required to communicate with a user is their username, Telegram makes communicating with customers simple.
Video marketing: Telegram, which differs from several other instant messaging programs in that all files are kept in the cloud, enables you to exchange multimedia material of any size. Businesses now have a fantastic potential to convert clients by utilizing tested video marketing techniques that 76% of marketing teams cite as an effective tactic to boost sales.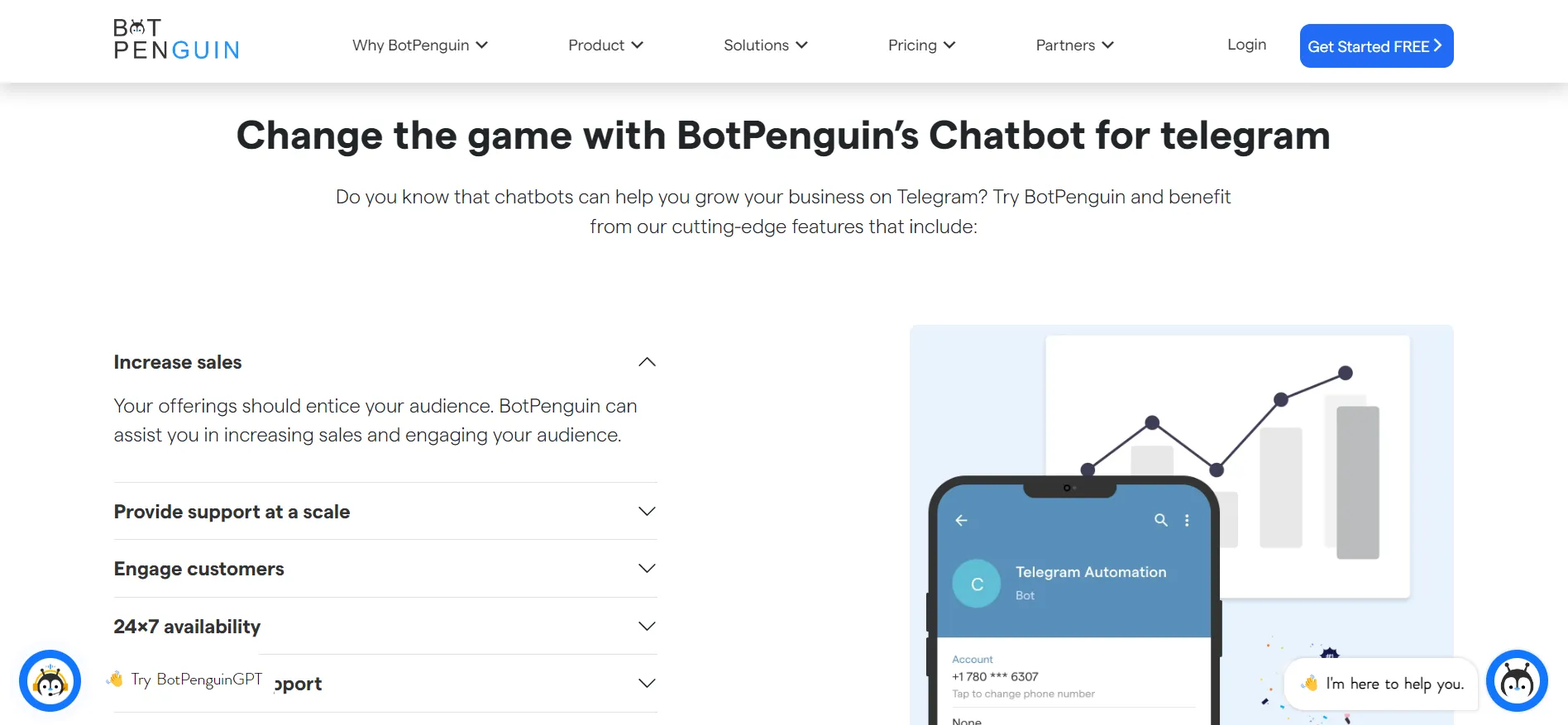 Conclusion
In customer-centric enterprises, chatbots are more than just the "help system of the future."
They are enabling digital providers to take advantage of more commercial prospects and engage with the target audience in novel ways.
You need to implement a customer support chatbot, but more significantly, you need to do so to help them achieve their business goals more effectively.
If you're wondering where to get an intelligent and clever bot, BotPenguin can be your ideal companion and help you develop the greatest chatbot.
For more information, visit our website, BotPenguin today!