Do you fully understand all the capabilities and services that Telegram offers? Perhaps, but the majority of people are unfamiliar with it.
Like any other well-known app, Telegram is a unique social platform for instant messaging. Due to its numerous features, Telegram has attained its peak popularity after initially not being that well-known.
There are now 200 million active users on Telegram per month. You can use Telegram to access a sizable channel network. Chat and channels are Telegram's two key components.
As with any other communications service, chatting is well-known among many people. However, the pathways of diverse applications are constrained regarding channels. Telegram is a simple and approachable platform.
Read on to learn some exciting tips that will help you to redefine your Telegram experience.
How does Telegram work?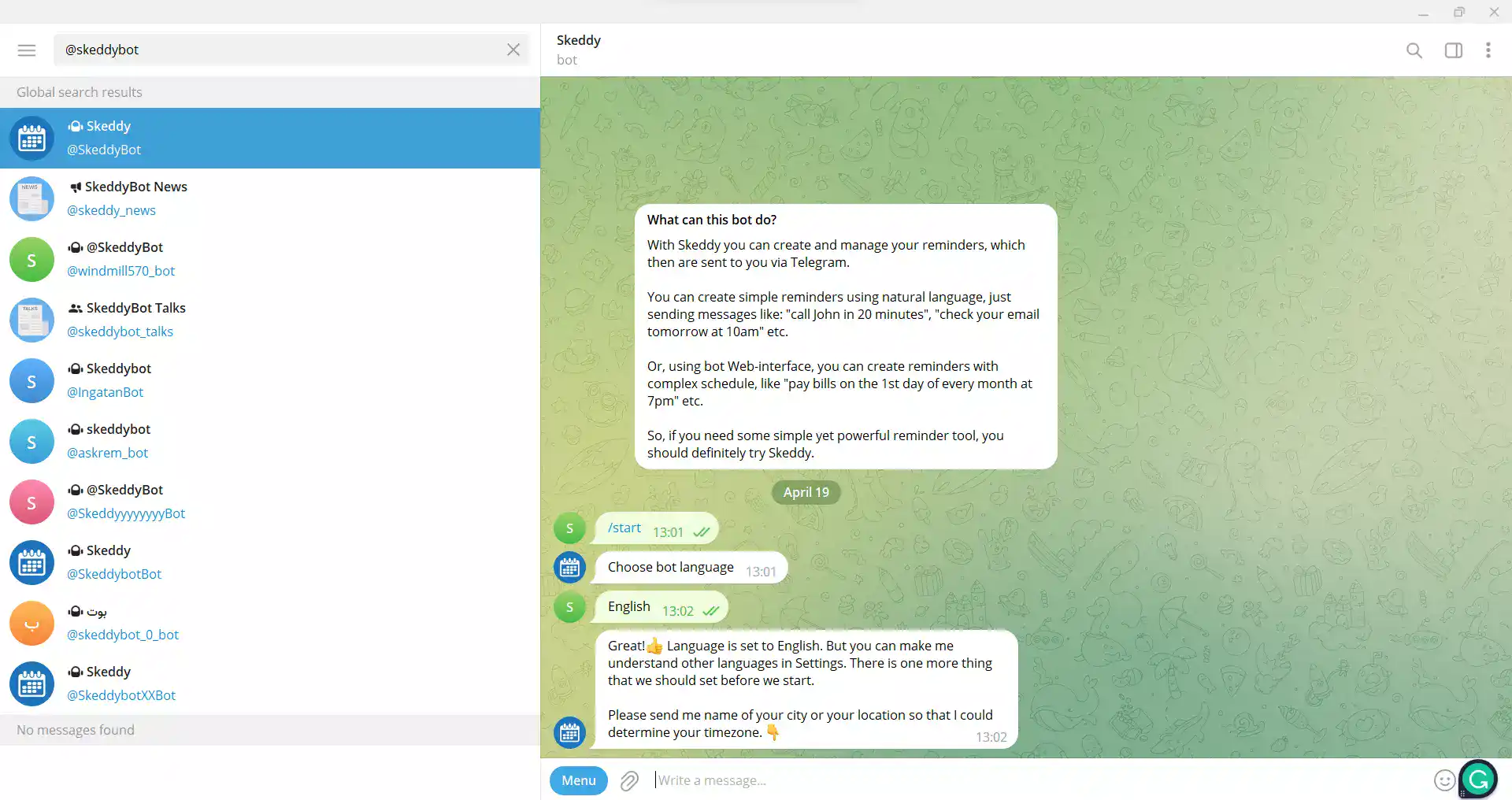 You may install Telegram on any device to sync it with your account and simultaneously offer you access to it from numerous devices. It has all the functionality of standard messaging software, including sharing messages, documents, locations, images, videos, audio, and other file formats. Except for Secret Chats, which feature end-to-end encryption, all messages sent over Telegram are encrypted client-to-server.
It prevents message forwarding, leaves no traces on the servers, and offers a self-destructive option for added protection. However, these communications are not synchronized with the cloud and are only accessible on specific devices.
The feature that sets it apart from other messaging apps is the capacity to share enormous files. Telegram allows users to send files up to 2GB in size. Another distinctive feature of this program is the ability to establish groups with up to 200000 individuals.
On Telegram, users can also make their channels public to broadcast their content to unlimited viewers. Additionally, it doesn't have affiliations with other businesses or a mother brand, giving its customers greater anonymity.
Also Read:
What about having a Bot for news? Get one today, Try BotPenguin
Some Telegram statistics
As of August 2021, Telegram was the seventh-most downloaded program (Android and iOS combined)

Telegram has 55.2 million daily active users.

Users are rapidly increasing. It is maintaining a 40 percent annual growth rate.

On iOS and Android platforms combined, Telegram has 55.2 million daily active users. The rate has risen by more than 30% since November 2020.

According to figures from 2021, 38% of users are in Asia, 27% are in Europe, 21% are from Latin America, and 8% are from the Middle East and North Africa.

In January 2021, India had 24% of all Telegram installations, followed by Indonesia with 10%.

The most downloaded app was Telegram, which dominated over 20 nations.

Telegram gained a sizable user base and surpassed 70 million users in a single day during the break between Instagram and Facebook.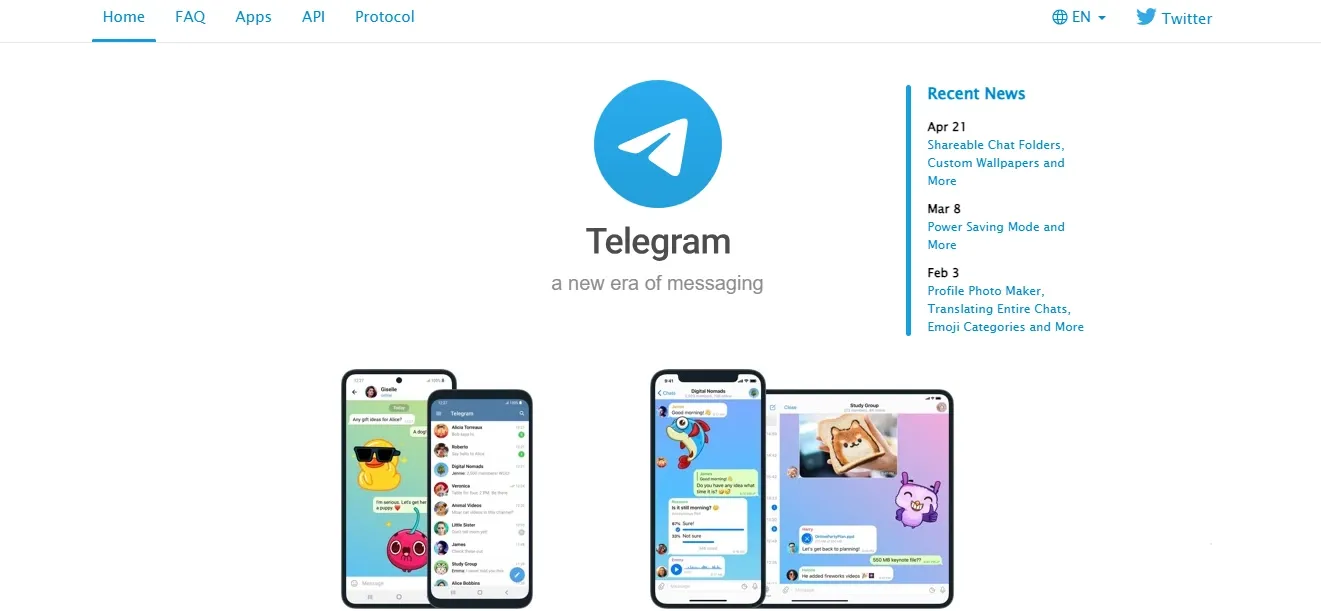 How to effectively use Telegram News?
You are aware of what Telegram channels are now. Let's get into it in more detail. You can talk to people you don't know on the telegram channels about any subject you like. Additionally, it aids in reaching a large audience with messaging. Here are some good telegram news channel examples, including Wallpapers Central, Wildlife, love for cuisine, worldwide geographic, Netflix enthusiasts, and the news. You can watch stations like Zee News, Financial Express, Republicworld.com, Times of India, and many other foreign news networks.
How to obtain it is now the question. To access some of the well-known news channels:
First, select the search button in the top right corner.

Then, enter the name of the Telegram news channel you wish to join.

There is no limit to the number of Telegram news channels you can enter. Manually scour each channel.
You can ask your question and interact with the group. Get updates from the group and stay informed.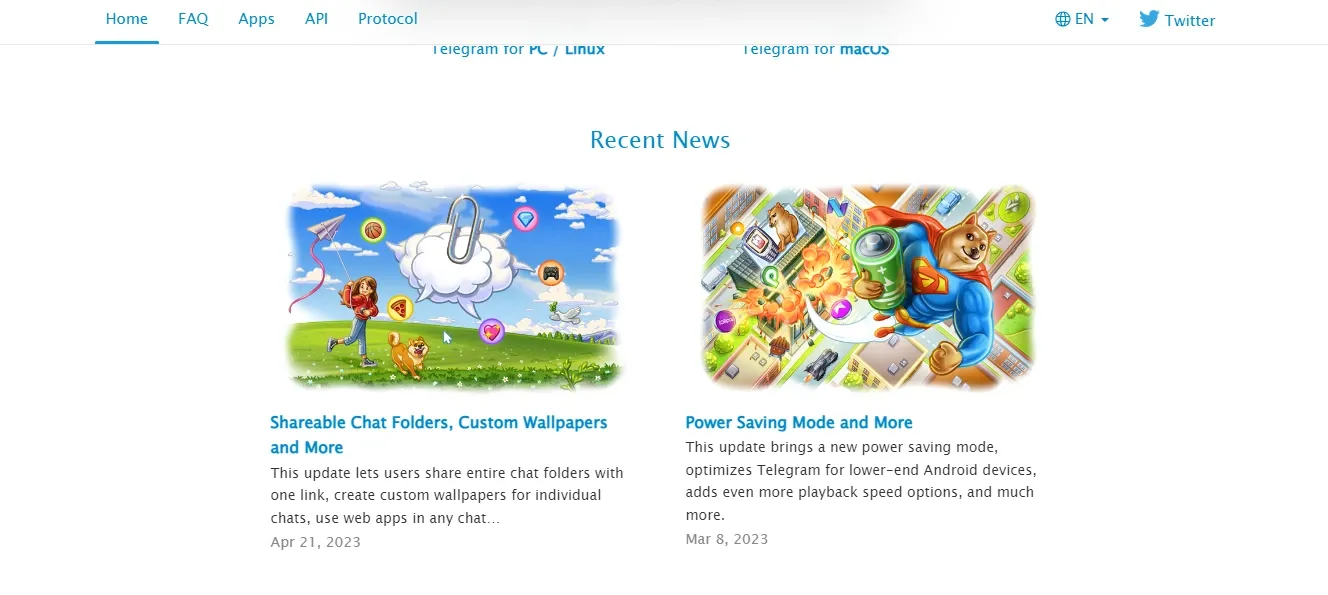 Subscribe to news channels
Subscribe to various channels that provide the latest and most timely news every day. This will help you get updated even when you are unable to view the news yourself. These channels have news about all the current affairs and you can subscribe to topic-specific channels too as per your interest.
Use of bots
If you own a telegram channel you can add bots that will give news updates to everyone. This will help your channel grow as a news channel. To create an AI-powered bot for your channel, you can use BotPenguin which enables you to create your own bot within a few easy steps and is one of the best chatbots in the market.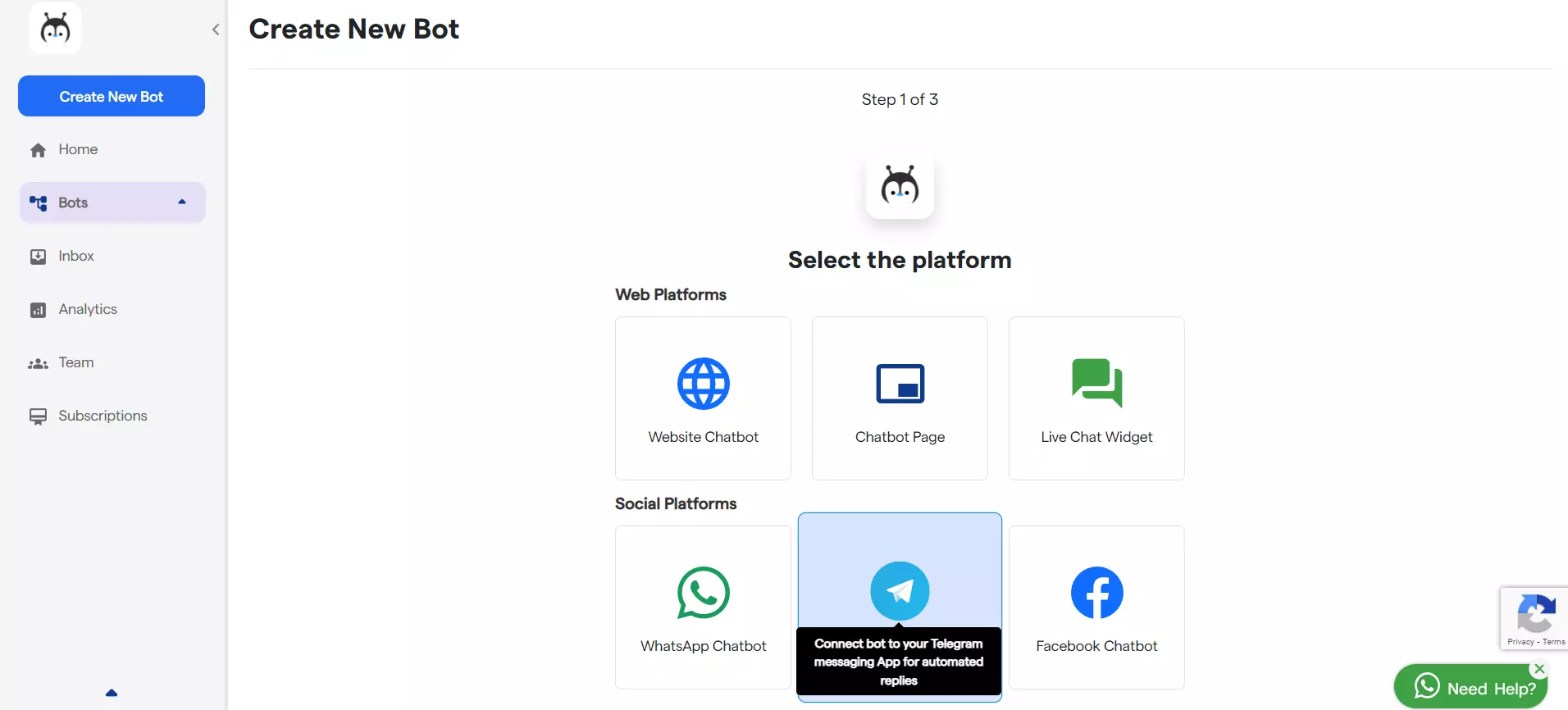 Use of Groups For Telegram News
Here are a few reasons why a user might want to use Telegram Groups to get the latest Telegram news:
Quick updates: Telegram Groups allow users to receive updates and news in real-time, as group admins or members post them. It means you can stay up-to-date on the latest developments, rather than wait for a daily or weekly newsletter.
Engaging discussions: In addition to getting updates, Telegram Groups can also be a great place to discuss the latest news and updates with other users. This can help you better understand the news and how it might affect you, as well as connect with other users interested in the same topics.
Wide range of topics: Telegram Groups cover a wide range of topics, from general news and updates to specific interests like technology, business, or sports. This means you can find a group that fits your interests and get the news that matters most.
Easy to join: Joining a Telegram Group is easy and can be done with just a few clicks. You can find and join groups through the Telegram app or by searching online for groups that match your interests.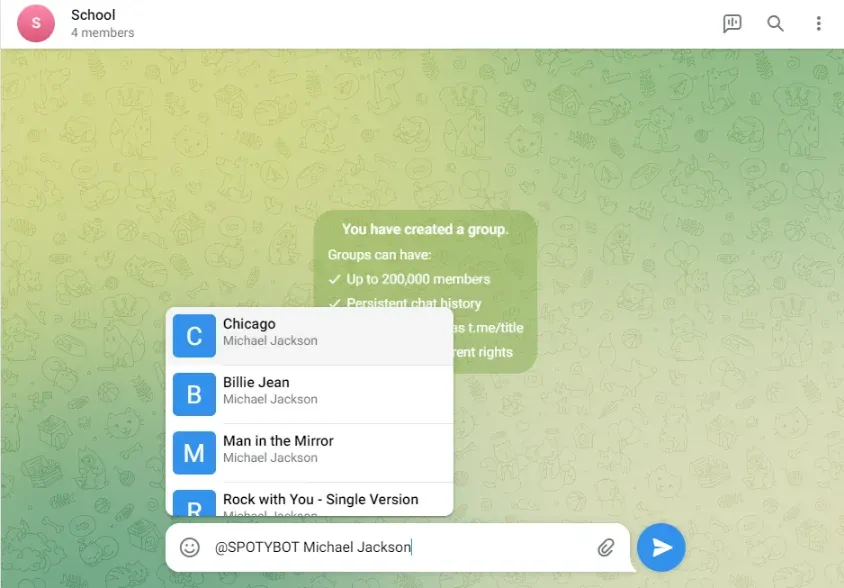 Overall, using Telegram Groups can be an effective way for users to stay informed about the latest Telegram news and engage in discussions with other users.
Advantages of using telegram news
Control over content distribution
Subscribers to your Telegram channel see all of your posts in reverse chronological order. In contrast to Facebook, Instagram, or even LinkedIn, reach and user engagement is directly influenced by the quality of the narrative and the potential to grow an audience.
It also indicates that among social media platforms, it has one of the highest subscriber-to-views/shares ratios.
User-friendly platform set-up
The mute/unmute button on the platform is effectively used. Whether they choose to receive notifications or not, followers can use the app whenever it suits them.
Additionally, users of Telegram may now create their own custom categories and further customize their feeds by grouping chats and channels.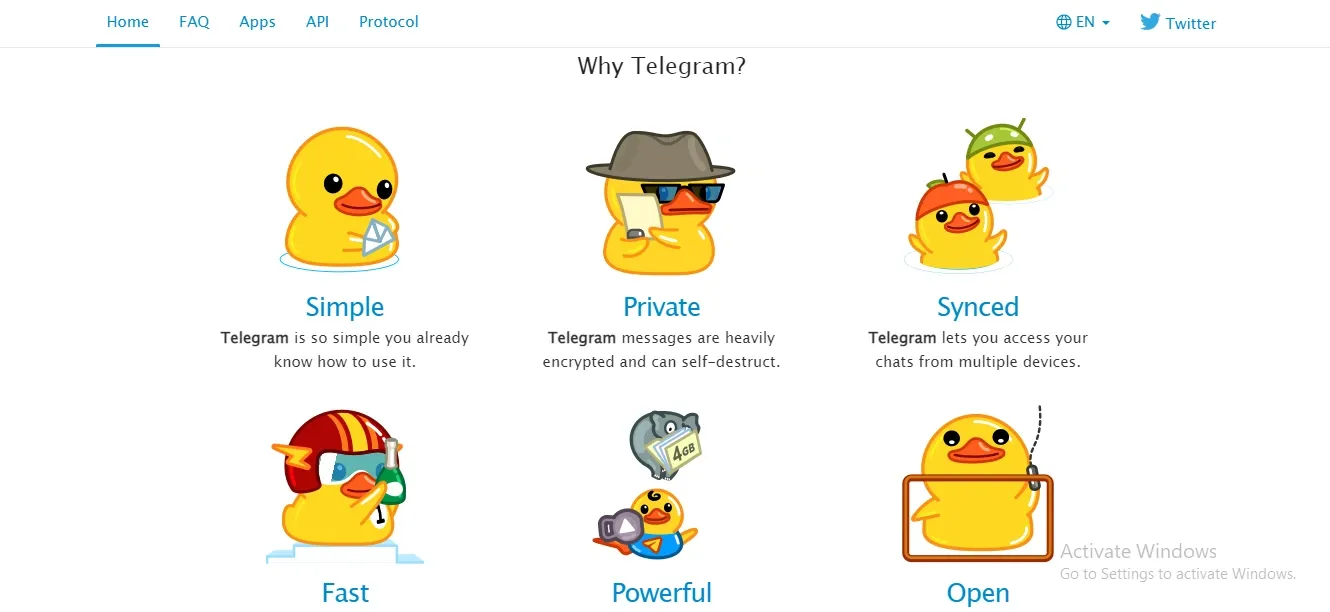 High speed and low bandwidth need
Telegram works well at slow internet speeds and is perfect for live coverage of events. After protests broke out in Belarus in August 2020, this was infamously demonstrated. Authorities reduced internet traffic to a trickle in an effort to stop individuals from planning together. Telegram channels continued to operate despite the fact that the entire capital was basically offline, providing media organizations with a way to report on the protests.
In the first month of protests, the number of subscribers to the Belarusian news channel Nexta Live increased from 300,000 to more than 2 million, according to Telegram Analytics.
Reliable privacy system
Telegram has robust data privacy and anti-censorship features by design, making it an anti-authoritarian platform. Group, channel, and private chat messages are saved on business servers using cloud-based encryption, making them potentially accessible. Telegram introduces end-to-end encrypted secret chats to give users a completely private channel.
Secret chat messages are saved on user devices, and if the conversation is removed, they vanish without a data trail. As a result, Telegram secret chats offer a safe means of connecting with other writers, readers, or even leakers.
A direct way to reach a young audience
One of the most widely used messengers among youthful users is Telegram (who are also typically willing and able to pay for media content). The majority of users particularly in Eastern Europe and Central Asia, according to audience research, are under the age of 34.
Also Read:
Conclusion
In general, Telegram is a useful tool. Telegram enables group chat creation, contact calling, video calling, file sending, and sticker sending. Chatbots on Telegram are computerized discussion partners. It makes the transition between a computer and a human more seamless.
But what about a custom bot that caters news as per user's needs. Don't know how?
BotPenguin is a cutting-edge chatbot creation platform for Telegram. You don't need to know how to code. With a handy user interface, you can create bots in no time.
Sign up today and make your own bot today. It's free!
Frequently Asked Questions
What are some recommended news channels on Telegram?
Telegram offers a vast array of news channels covering diverse topics. Some popular ones include BBC News, CNN, The New York Times, and tech-specific channels like TechCrunch.
By joining these reputable channels, you can stay informed with high-quality news content.
How can I avoid misinformation on Telegram News?
To ensure you get accurate news, verify the credibility of the news sources you follow on Telegram. Stick to renowned media outlets and official channels to minimize the risk of encountering misinformation or fake news.
Can I receive personalized news recommendations on Telegram?
Yes, Telegram's algorithm learns from your activity and interests. By engaging with news content and channels, the platform will suggest relevant news channels and articles that align with your preferences over time.
How can I manage the frequency of news notifications on Telegram?
To control the number of news notifications you receive, access Telegram's notification settings. You can choose to mute specific channels or configure notification preferences for each channel to strike the right balance of updates without being overwhelmed.
Can I save and read news articles later on Telegram?
Indeed, Telegram allows you to save articles you find interesting for later reading. Tap the "Save" feature on an article, and it will be stored in your Saved Messages folder, accessible from the main menu.
How can I discover niche news communities on Telegram?
Telegram hosts various niche news communities and regional news channels. Use Telegram's search feature to find groups or channels that cater to your specific interests, such as science, finance, or local news.
Can I share news articles from Telegram with my friends?
Absolutely! You can share news articles directly from Telegram to your friends or other social media platforms by tapping the "Share" option under each article.
How can I provide feedback on Telegram News content?
If you come across inappropriate or misleading content, you can report it to Telegram through the app's reporting system. Additionally, you can reach out to Telegram's support team to provide feedback or suggestions for improvements.