As we all know that Telegram is a messaging app with over 500 million active users globally.
Telegram Bots are automated programs that operate inside the Telegram application.
Telegram bots may be used for a variety of functions, including poll creation, notification creation, and even meal ordering.
They are tailored to meet the requirements of both businesses and individuals and are created utilizing Telegram's Bot API.
This blog will examine nine factors that will make Telegram bots popular in 2024.
We'll discuss how bots may increase user experience, offer tailored interactions, improve customer service, and how Telegram's rising popularity might benefit bots. We'll also review how bots interface with other apps, automate processes, and be a cost-effective corporate solution in your business.
So let's start to explore all the 9 reasons why telegram bots are going to be BIG in 2024.
What is a Telegram Bot?
A Telegram Bot is a little robot you may communicate with directly from the Telegram chat program.
It is an automated software that may assist you with a variety of tasks, including notifying you of events, responding to your inquiries, and even ordering on your behalf.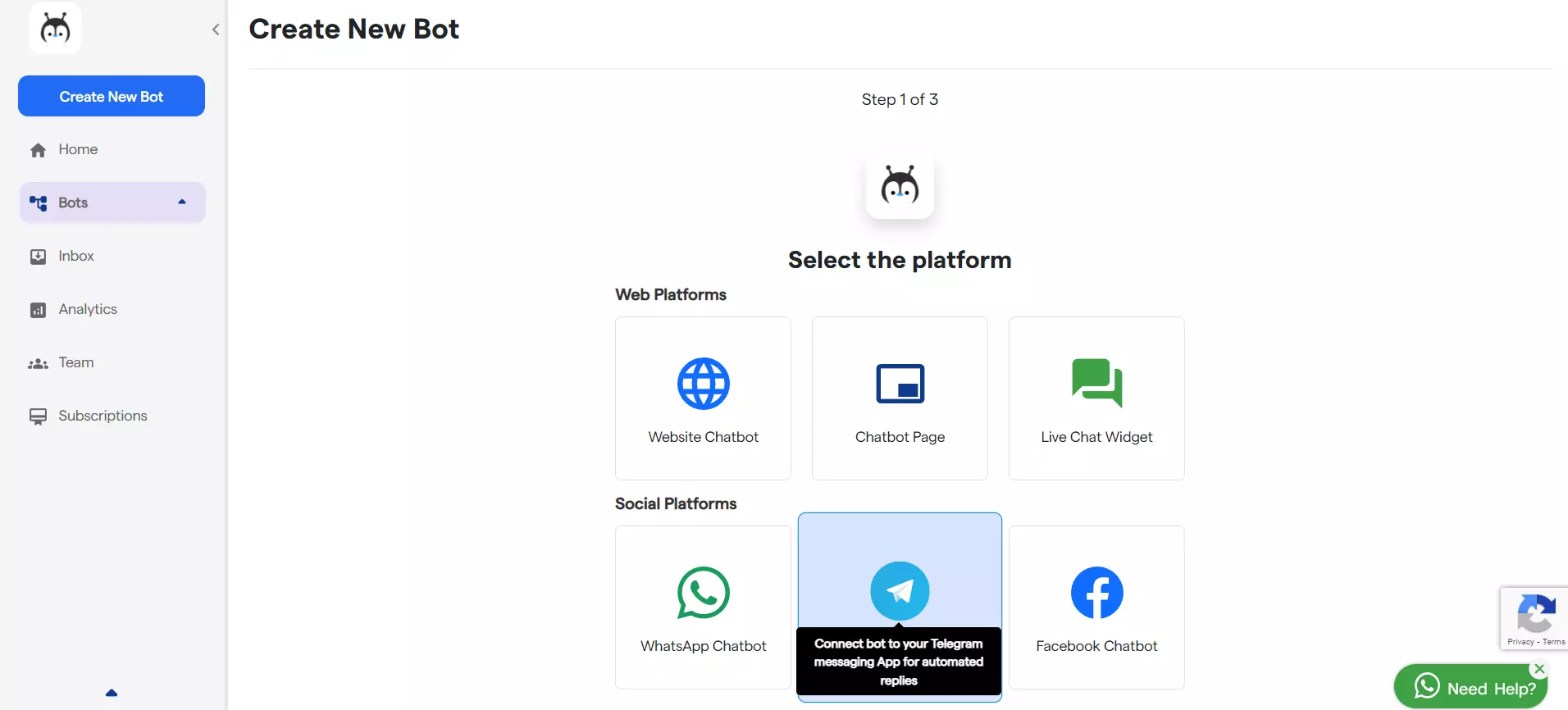 Businesses may utilize the Telegram Bot UI, a unique interface, to build and manage their chatbots. You don't have to be a computer expert to build your bot using this interface.
Businesses may simultaneously deliver messages to all their customers, automate jobs, personalize the bot's appearance, and manage metrics using its simple-to-use features.
For companies wishing to interact with their consumers, save time, and boost sales, Telegram Bots and the Bot UI may be helpful tools.
Businesses may automate repetitive processes to save time and money, offering prompt and effective customer support using Telegram Bots.
Also Read:
9 reasons why telegram bots are going to be BIG in 2024
1. Chatbot for telegram offers stable API
Telegram Bot provides a stable and reliable API (application programming interface) that businesses can use to develop their bots or integrate with existing ones.
It means that businesses can rely on the API to function smoothly without worrying about any abrupt changes that may occur in the future.
This stability allows businesses to build long-term strategies around their bots without fear of the API becoming obsolete or incompatible with their software.
2. Chatbot for Telegram has multiple customization options
Telegram Bot offers a variety of customization options that businesses can use to tailor their bots to meet their unique needs.
These options include custom keyboards, inline buttons, and more. Custom keyboards can create buttons that customers can click to perform particular actions, while inline controls allow businesses to display buttons within the chat interface.
These customization options help companies provide customers with a more engaging and interactive experience, increasing customer satisfaction and loyalty.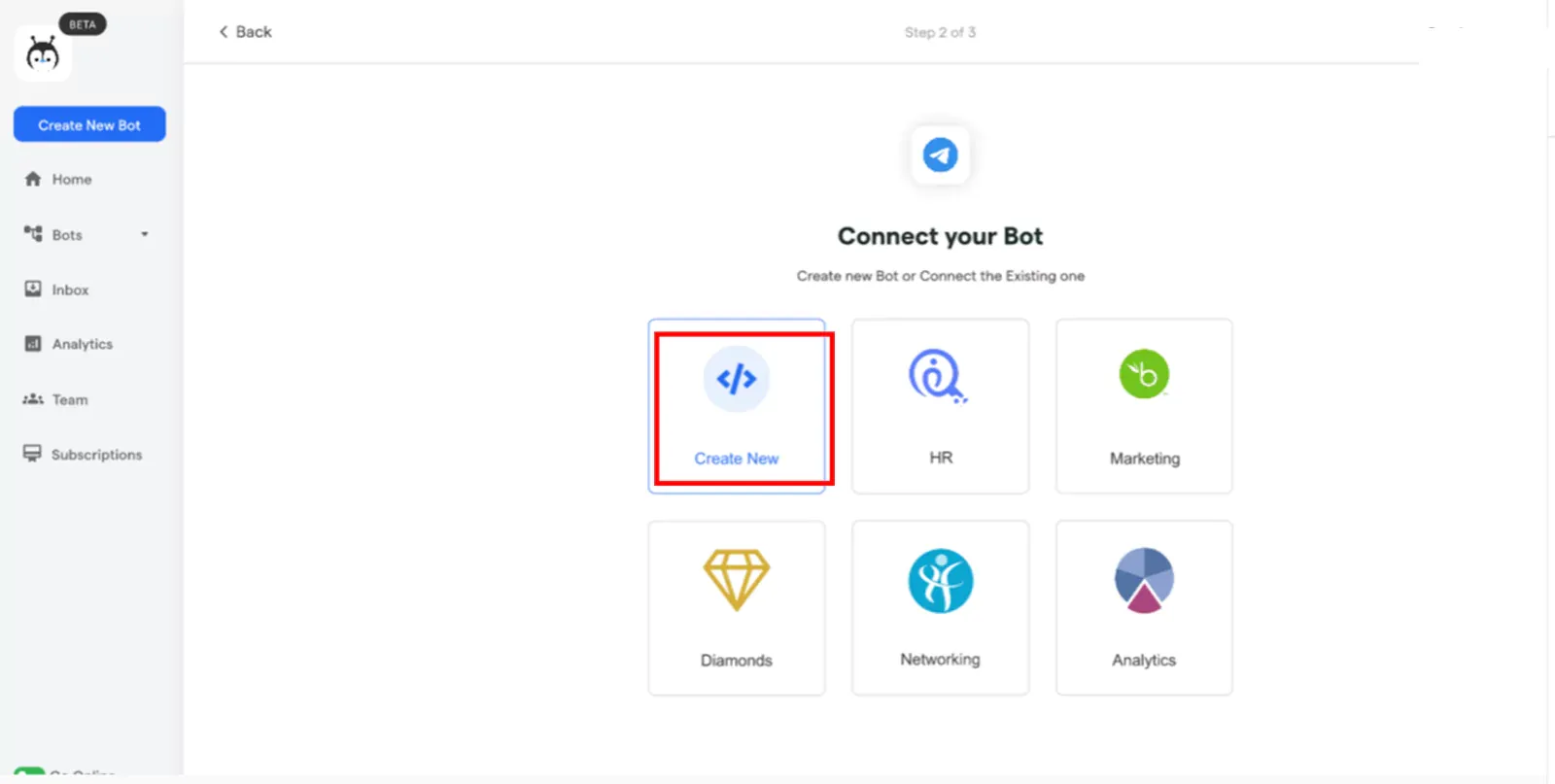 3. Chatbot for Telegram offers inline keyboards for quick responses
Telegram Bot's inline keyboards enable businesses to provide quick and easy access to commonly used features within their bots.
Inline keyboards are displayed as a set of buttons within the chat interface, making it easy for customers to access information or perform actions without typing commands or navigating through menus.
It can help businesses improve their customer service by providing fast and convenient access to information.
4. Telegram bots offer custom commands
Telegram Bot offers custom commands businesses can create and use to personalize their bots.
These custom commands can be used to trigger specific actions or provide information that is specific to the company or its customers. For example, a restaurant may use custom commands to allow customers to view the menu or place an order.
It can help businesses provide customers with a more personalized experience, improving customer satisfaction and loyalty.
5. Chatbot for Telegram supports Multi-Media
Telegram Bot supports various types of media, including images, videos, and audio files.
Businesses can use their bots to provide customers with a more engaging and immersive experience. For example, a fashion retailer may use images to showcase their latest collection, while a music streaming service may use audio files to allow customers to preview songs before they purchase them.
Also Read:
This multi-media support can help businesses create more dynamic and memorable customer experiences.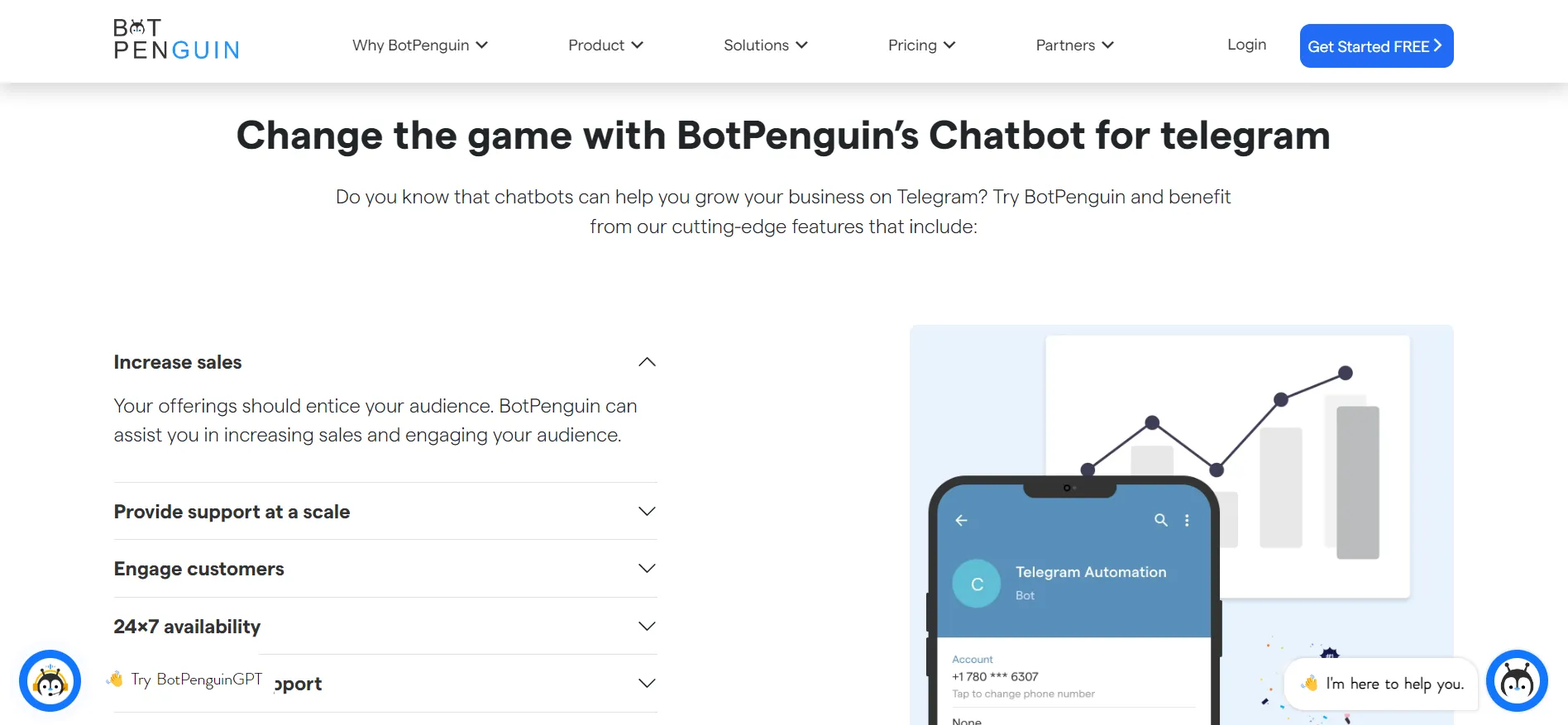 6. Telegram bots are 100 percent free
Telegram is a free and open platform, meaning anybody may utilize its API and programming.
It also means that building a chatbot is free. You may construct and deploy your bot for free using one of the available Telegram bot builders.
By making use of its free features, Telegram bots may help you and your company attract new clients.
7. Chabot for Telegram can increase the engagement of customers
Having a Telegram bot may be a huge advantage for engagement if your clientele is active on the platform, especially if you own a business or are a well-known brand.
Users may have highly interesting conversations with bots on Telegram thanks to the use of bots. Telegram bots are capable of using animated emoticons, stickers, and gifs.
In addition to marketing, some businesses need 24/7 customer assistance, so they may create a Telegram chatbot or hire customer service agents to respond to inquiries from customers very immediately. Telegram bots can help businesses sustain higher levels of client engagement.
8. Telegram bots are very secure
Ever so often, data breaches involving nearly every social networking platform make headlines.
Users' personal information may occasionally be collected by Telegram bots in order to provide the best possible answer, which causes a lot of people to feel uneasy. Yet, because of the extra advantages of data encryption, security, and privacy, Telegram is a very secure tool.
The same rules apply to Telegram bots. Thus, any communication sent between a user and a Telegram bot is completely encrypted. While using the pair-to-pair security protocol, the communications are only accessible to the sender and recipient.
Build your own Telegram Chatbots using BotPenguin, it also offers chatbot creation for social platforms, websites, wordpress:
9. Chatbots for Telegram are easily accessible
The Telegram messenger is accessible on all popular operating systems, including desktop versions for Mac, Linux, and Windows, as well as Android, iOS, and Windows phones.
It also has an online version, which enables you to reach more potential customers. The Telegram bot has no limitations, such as the inability to operate 24 hours a day, mistakes, message delays, and so on, because it is not a genuine human user.
As a consequence, your business is constantly running. These advantages make Telegram bots a good choice for increasing conversion rates.
How Telegram Bots Can Help Your Company
Businesses may utilize Telegram bots as a potent tool to enhance their sales, marketing, and customer support procedures. Telegram bots can help your business in the following ways:
Saving time and resources: Telegram bots may automate processes like processing orders and responding to customer questions, freeing up people to concentrate on other duties.
Enhancing customer service: Telegram bots may offer clients immediate, round-the-clock assistance, improving their experience and raising satisfaction.
Customizing consumer interactions: Telegram bots may leverage user information to deliver customized offers and experiences, boosting engagement and loyalty.
Streamlining the sales process: Telegram bots may help with sales by processing orders, giving product information, and taking payments.
Engaging customers and piquing their interest in a brand: Telegram bots may create interactive experiences that engage customers, like games or quizzes.
Real-time updates: Telegram bots may update clients on the progress of their orders, delivery estimates, and other crucial details.
Increasing consumer reach: Telegram bots may connect with users on a variety of platforms, including mobile phones and desktop computers, and they can be combined with other services like websites or social media.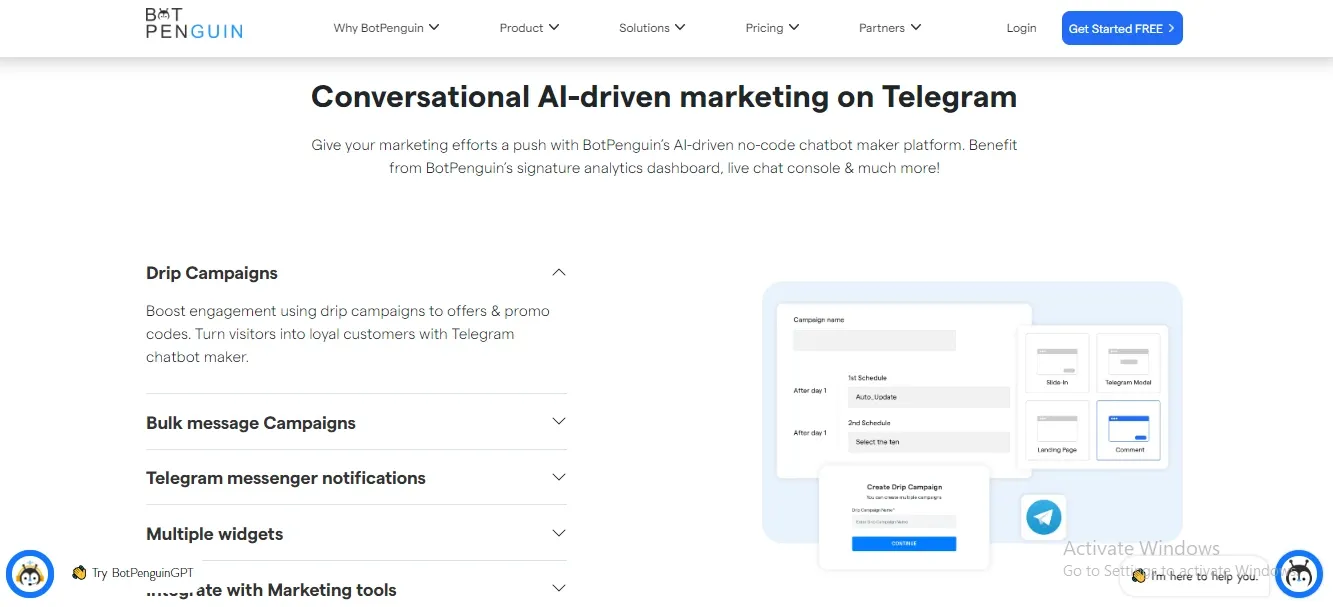 Conclusion
Telegram bots are automated programs that operate within the Telegram messaging app and have grown in popularity as they offer numerous reasons to use for businesses and individuals alike.
With over 500 million active users worldwide, Telegram bots can provide an engaging and interactive experience, boost customer engagement, automate processes, and offer cost-effective business solutions.
Nine reasons suggest Telegram bots will become even more popular in 2024, such as its stable API, multiple customization options, inline keyboards, and custom commands. Telegram is a secure platform that encrypts all communications and is accessible on all popular operating systems.
Businesses can create their bots using Telegram's Bot UI, which is user-friendly and does not require programming expertise.
In 2024, Telegram bots can help companies save time and money by automating repetitive tasks, providing effective customer support, and tailoring customer interactions to increase customer satisfaction and loyalty.
Telegram bots' popularity is expected to grow even more as businesses continue to realize the benefits they offer and as Telegram's user base continues to expand.
Do chatbots on Telegram help you develop your business? Check BotPenguin and use our cutting-edge features, which include excellent customer service and make your business available to a larger audience.
So what are you waiting for? Try it for today only.