Introduction
Did you know that Shopify has a workforce of approximately greater than 7000 people?
Fascinating, right?
It is challenging to manage a bunch of 7k people and all other tasks, customer support activities, etc., simultaneously, isn't it?
This is where the Shopify chatbot comes into the frame to automate all such functions so that no customer leaves the website disappointed.
Shopify is one of the best eCommerce platforms in the world, and it is easy to get started with a chatbot without coding or programming knowledge.
You can create a Shopify bot that helps customers find what they want and purchase from your website in just a few taps.
Using BotPenguin, you can build your own Shopify chatbot without knowing a thing about coding!
Keep reading to learn more!
What is BotPenguin?
BotPenguin is a bot-builder platform with a team of experts who can help you create all kinds of chatbots for your business.
You can set up your own Shopify chatbot in minutes without any programming knowledge with the help of this platform.
Botpenguin is powerful yet easy to use. Follow the following procedure to create a Shopify bot on this platform.
How can BotPenguin help you build a Shopify chatbot?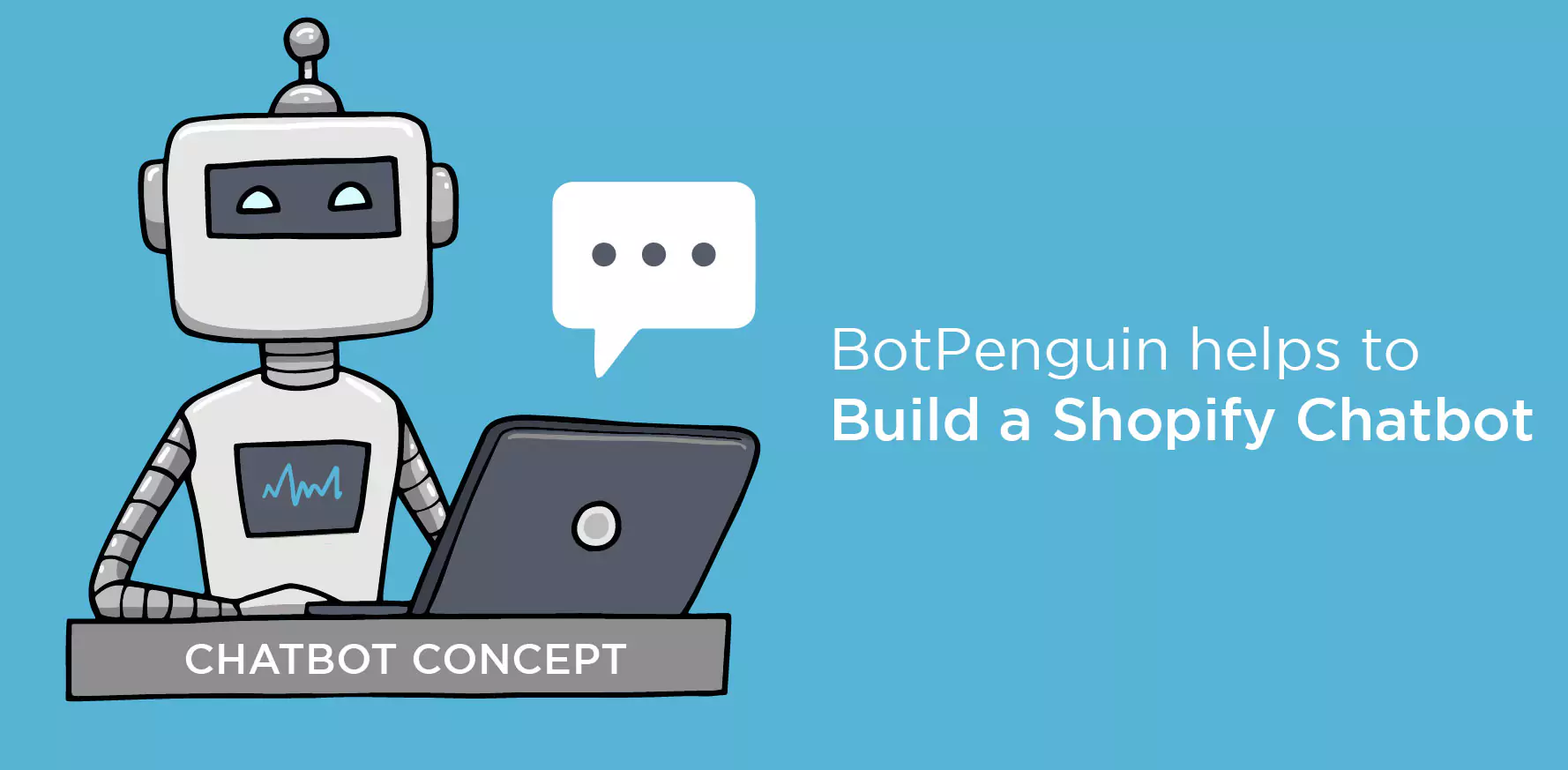 The first step to creating a Shopify bot is opening the BotPenguin website. (

www.botpenguin.com

)

Next, make a work account on Botpenguin's official website if you don't have your account. For this, all you need to do is log in using your work email id.

Once you are done logging in with your BotPenguin account, you will see a dashboard screen.

Moving forward, tap on the "Create New Bot" option.

Next to this option, you will see a list of options like – Telegram Bot, etc. Choose Shopify Bot right there.

Moving on, BotPenguin will ask you to fill out all the information needed to build a Shopify chatbot, including the bot name, icon, color, appearance, and a call to action statement. You can change these settings later as well under the bot settings category.

Next, click on "Save Changes.

Customize your BotPenguin Shopify bot further by editing chat flow, chatbot position on the screen, and so on.

Additionally, you can install your Shopify chatbot onto other integrated platforms or your website directly using BotPenguin.

Woohoo! You are good at using the Shopify chatbot.
Benefits of using Shopify chatbot
Here are the benefits of using the shopify bot:
1. Shopify chatbot boosts your revenue
Botpenguin can help you boost your revenue with the help of an eCommerce shop assistant Shopify bot by automating all the repetitive tasks so that you don't have to pay for more labor.
It boosts sales with the help of a Shopify bot that helps customers find the products they need and make them feel like a real person is helping them.
2. Shopify chatbot increases customer satisfaction
Customer service gets enhanced because the Shopify chatbot can respond quickly when customers ask questions about products on their website or submit queries through email, text messages, or phone calls.
Investments don't make sense if you don't get any benefits or, worse, cost more than they're worth.
3. Shopify chatbot helps to skyrocket marketing campaigns
If you have a Shopify store, it's essential that your customers can easily find out about the products and services that you offer.
You could use Facebook ads or other social media platforms to promote your business using your Shopify bot.
4. Shopify bot converts more leads into loyal customers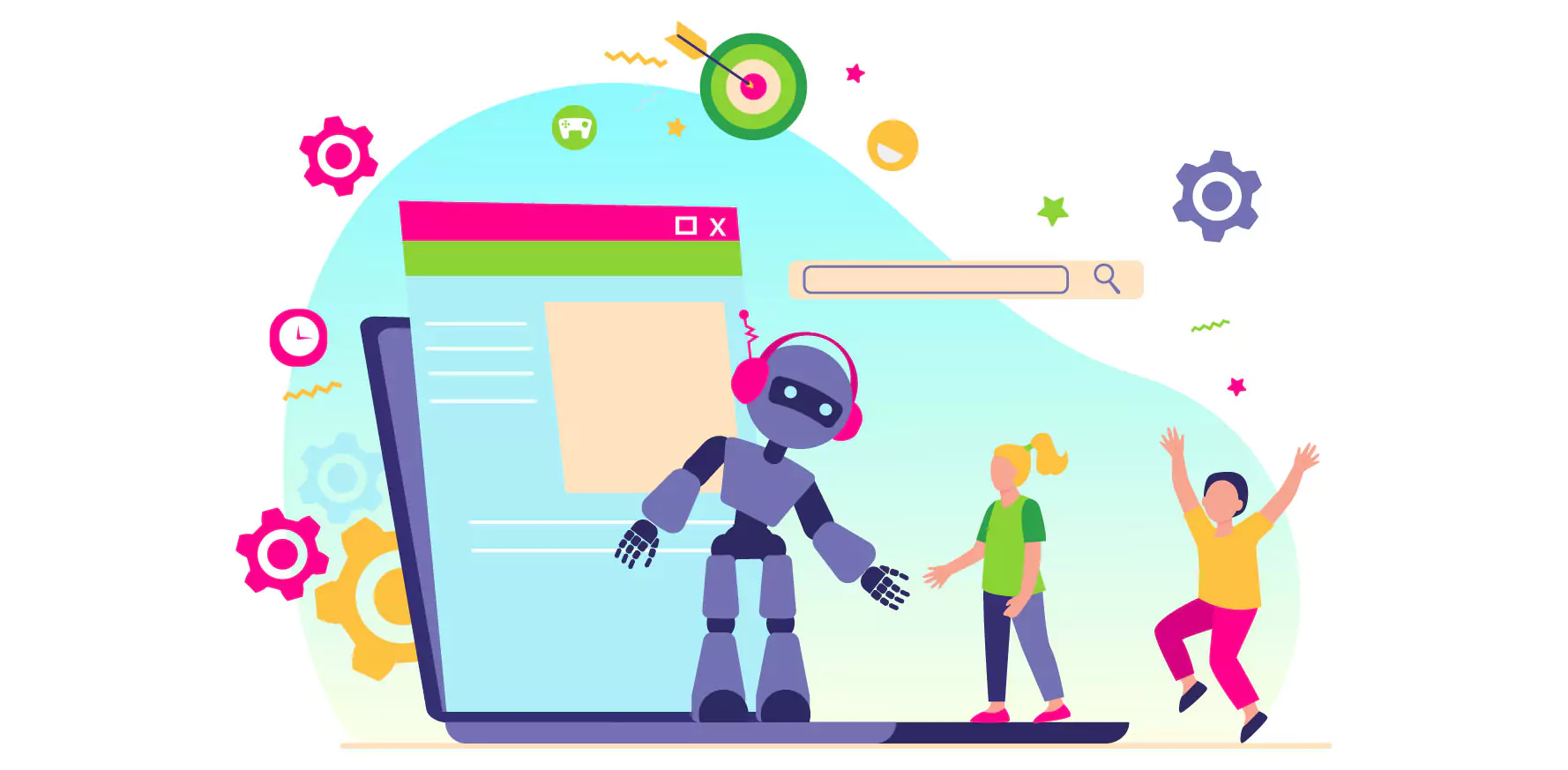 You can use your Shopify bot to help you sell more products, generate more revenue, satisfy customer support needs, make them happier and captivate them as potential customers.
Conclusion
Shopify chatbot aid a lot in managing the massive customer base and services. Therefore, consider creating and incorporating a Shopify chatbot into your business.
Botpenguin can help you build a Shopify chatbot by providing you with everything you need: design templates, chat flow, etc.
You'll also get access to analytics tools so that you can track how well people are engaging with your brand on social media via the Shopify chatbot.
We hope this blog helped you know the benefits that BotPenguin can offer you.
If you're interested in using Botpenguin to help your business grow, get in touch with us today!