This blog will explore the benefits of implementing a whitelabel chatbot partnership model to boost revenue for your business.
By partnering with a chatbot provider, you can offer chatbot services to your clients under your own brand, while outsourcing the development and maintenance of the chatbot to your partner.
This model offers numerous advantages, including lower initial investment costs, increased efficiency, and access to cutting-edge technology without the need for extensive in-house development.
Moreover, whitelabel chatbot solutions can be customized to your clients' specific needs and seamlessly integrated into your existing workflow.
We'll provide insight into how to find the right chatbot partner, what to look for in a whitelabel solution, and how to effectively market chatbot services to your clients.
What is a Whitelabel Chatbot Partnership?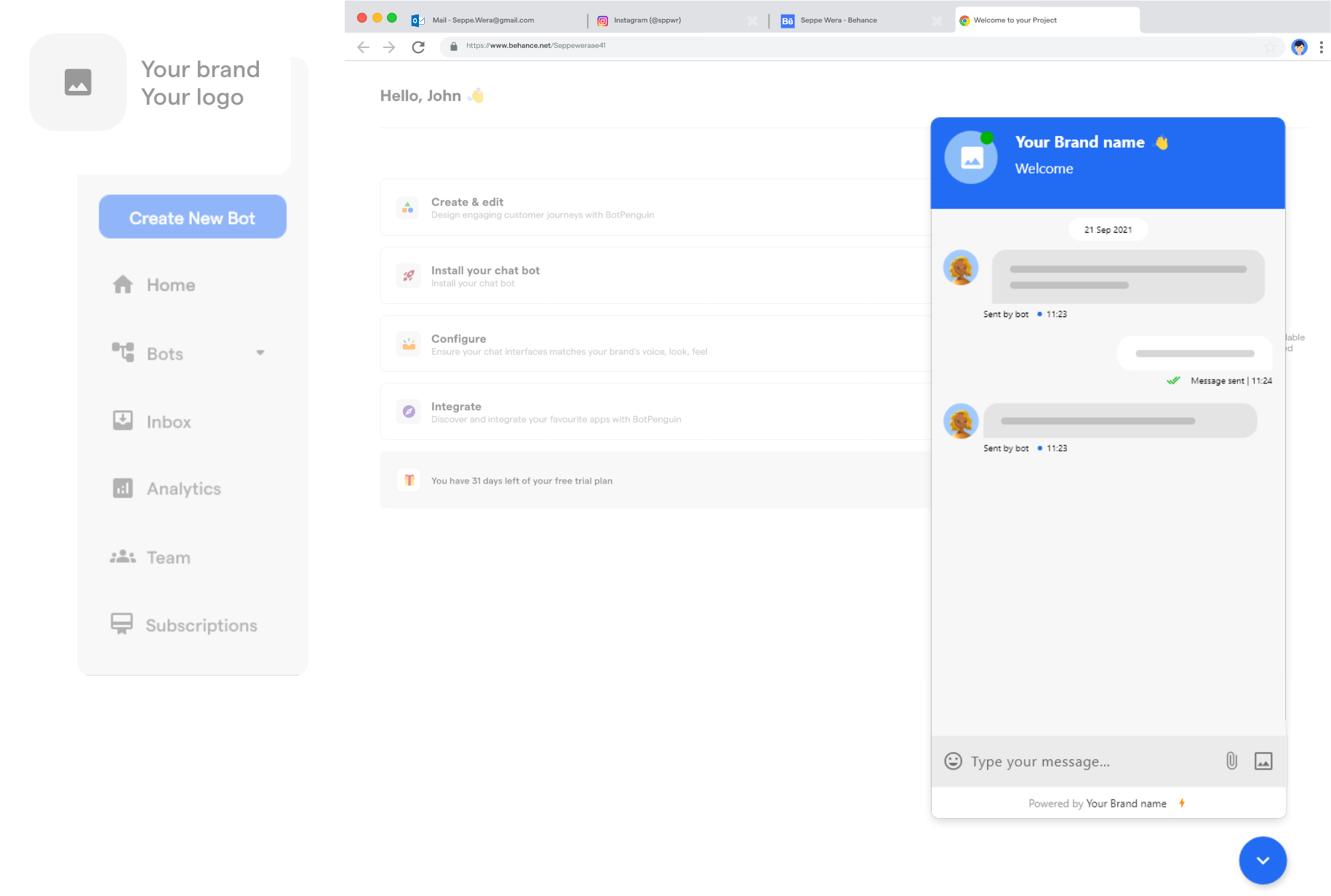 A whitelabel chatbot partnership is a collaboration between a chatbot provider and third parties. This model allows the third parties to resell and customize the chatbot services under their own brand.
With a whitelabel partnership, the chatbot platform develops the core conversational AI technology and hosting infrastructure.
Then, other businesses are able to leverage this platform to offer chatbot capabilities to their own customers without the need to develop such services independently.
The partners can customize aspects like branding, styling, and functionality to match their own offerings, so end users interacting with the chatbots are unaware of the underlying platform powering them.
This provides value for both the platform and partners by expanding the reach and usage of the chatbot technology, while allowing partners to enhance their own offerings and generate new revenue streams without the risks and costs of building chatbot solutions from scratch.
Now it's time to maximize profits with Whitelabel Chatbot Partnerships.
Benefits of Whitelabel Chatbot Partnership
Whitelabel Chatbot partnerships allow you to resell chatbots under your brand and profit with every new client.
So, in this section we will cover all the amazing benefits of whitelabel chatbot partnership.
Read on to know more.
Strengthen Your Brand with WhiteLabel Chatbot
Lead your industry by offering cutting-edge chatbot technology under your brand name, elevating your brand's presence with our WhiteLabel Chatbot solution.
All benefits businesses attain through the chatbot will be attributed to your brand.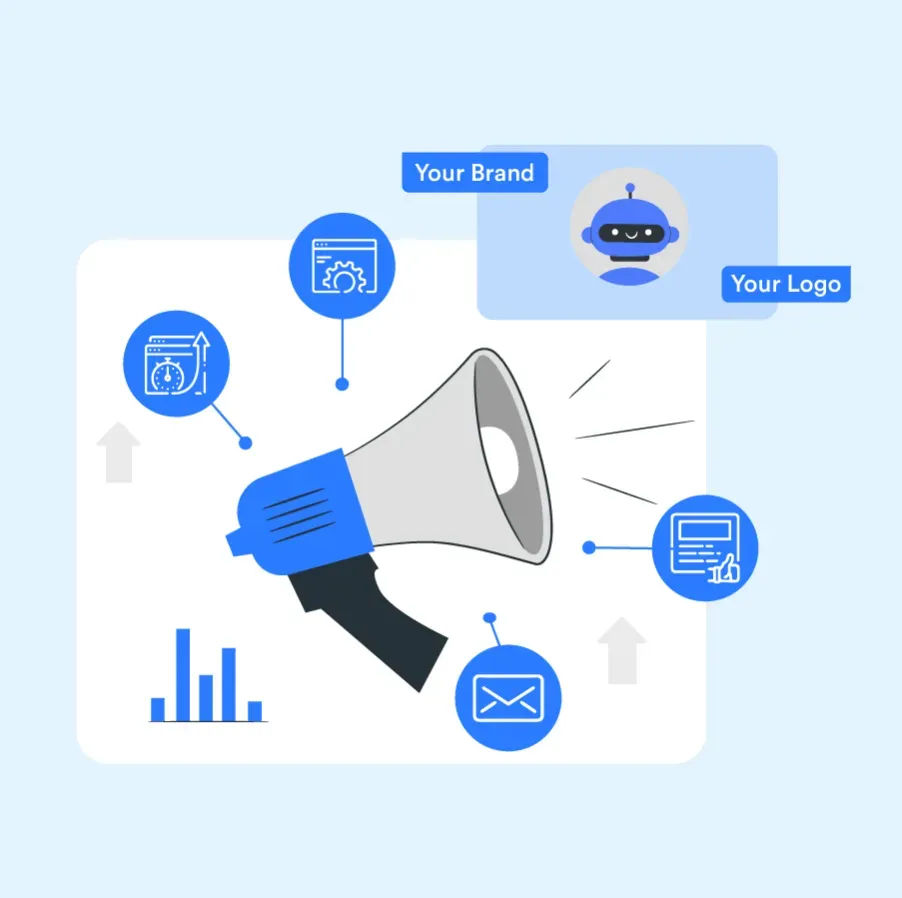 Save Time and Money with a Chatbot Shortcut
Why build chatbots from scratch when you can launch quickly and affordably through a partnership?
You have ready-to-sell chatbots that only need minor adjustments like branding and pricing. Focus on growth while your partner handles the technical side.
Maintain Complete Control of Your Brand
As a chatbot provider, you call the shots on look, feel, and messaging. Customize the experience to represent your company values and vision perfectly.
After seeing the benefits it's time to focus on the key pointers while choosing the right whitelabel chatbot provider.
Suggested Reading:
How to Choose the Right Whitelabel Chatbot Provider
Choosing the perfect chatbot partner for your business is crucial.
There are many providers out there, so do your research to pick one that will truly level up your customer experience.
Here are the top things to consider when selecting a whitelabel chatbot provider:
Experience: Does the provider have a proven track record of building awesome chatbots for companies in your industry? Look for a partner with specialized skills that can solve your specific customer pain points.

Customization: Will the chatbot look and feel like a natural extension of your brand? Make sure you have full control over the design, voice, and features to keep your messaging consistent.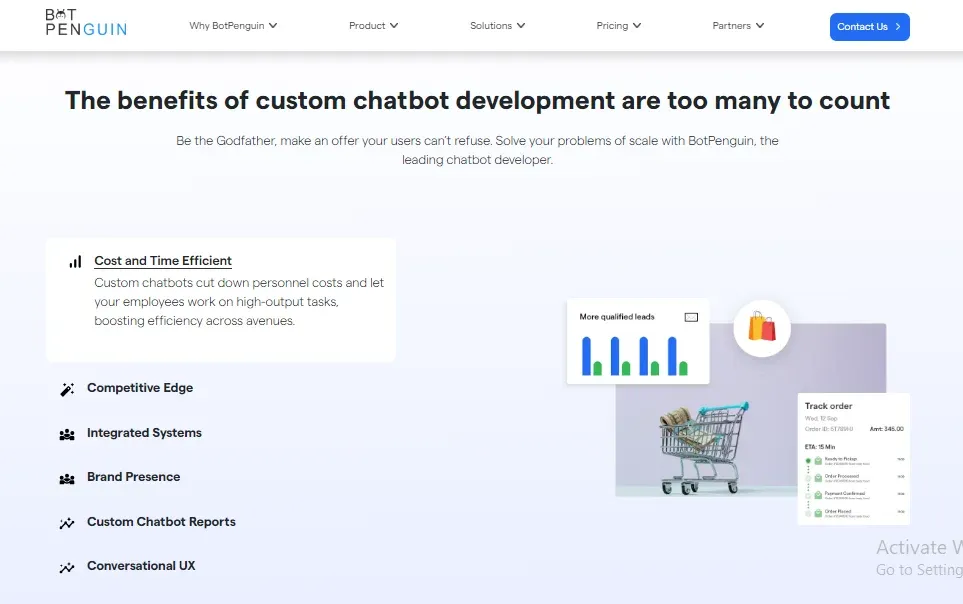 Features: What types of conversations can the chatbot have? The best partners offer natural language, multiple languages, integration with your current tools, and analytics to optimize performance.

Scalability: As your business grows, will the chatbot grow with you?

Choose a platform

designed to handle increased traffic and more complex queries down the road.



Reliability: Stability and security are a must. Verify the provider meets industry standards for uptime, encryption, and compliance with privacy regulations like GDPR.

Cost: Understand exactly what you're paying for - whether it's a monthly subscription, per chat fee, or one-time setup costs. Avoid hidden charges.

Support: After launch, will they have your back? Look for ongoing training, maintenance assistance, and quick responses if issues arise.

Integrations: Can the

chatbot plug into your CRM

, website, app, and other systems? This level of connectivity amplifies its impact.



Reviews: Check what other customers are saying online. Positive feedback is a good sign they deliver.

Roadmap: An innovative partner will continually improve the platform. Make sure their vision aligns with your long-term goals.

Contracts: Review legal terms carefully. You want ownership of the bot and the data it collects for your business.
Do your homework on these key factors, then choose a whitelabel chatbot provider that's the perfect match for supercharging your customer service.
After considering the above pointers you must be waiting to know who is the best white label chatbot provider.
Best Whitelabel Chatbot Provider: BotPenguin
BotPenguin is a highly reputed whitelabel chatbot provider that has received positive feedback from customers and online sites like G2 and Capterra.
In addition to our high-quality chatbot services, we provide over 60 native integrations, including ChatGPT, Hubspot, Wix, GoHighLevel, and more.
This makes it easier for your customers to seamlessly integrate our chatbots with their business's existing tools and processes, providing a more streamlined and efficient workflow.
Our chatbots also use conditional flows, FAQ uploads, and natural language, providing a realistic chatting feel, and can be easily set up through integrations, even for non-technical individuals.
If you're looking for a quality chatbot provider to enhance your customers' conversations and are interested in our white label partnership model, BotPenguin is the right pick for you.
And, BotPenguin is not limited to the Whitelabel chatbot partnership. Apart from the Whitelabel Partnership, BotPenguin offers other partner programs as well, these are-

How BotPenguin Whitelabel Partnership Model Works?
With the BotPenguin whitelabel model, creating and managing top-notch branded bots is as easy as making a cup of coffee.
Reach out below to learn more about their simple partnership process and how you can start profiting today.
Here's how it works:
Integration and Customization
BotPenguin offers a host of integrations for you to include in your customized chatbot, ranging from major CRMs and CMS to scheduling, productivity tools, and more.
You have the flexibility to determine the variety of third-party apps your customers can integrate with their chatbot.
Businesses can fully customize the chatbot's design, features, and functionalities to align with their brand and specific requirements.
Branding and Marketing
With the Whitelabel Chatbot Partnership model, businesses can add their own branding elements, such as their logo and domain, to the chatbot solution.
This ensures a consistent brand experience for their clients and helps in building brand awareness and recognition.
BotPenguin also provides marketing materials and support to help businesses effectively promote their chatbot solution.
Revenue Sharing
Under the Whitelabel Chatbot Partnership model, businesses earn revenue by reselling BotPenguin's chatbot services at their pricing.
BotPenguin offers flexible pricing plans, allowing businesses to set competitive prices and maximize profits.
Plans
Baby Plan - Starts at $1600 per annum. Includes 10,000 messages and 10,000 conversations per month.

King Plan - Includes 50,000 messages and 50,000 conversations per month.

Emperor Plan - Includes unlimited messages and conversations.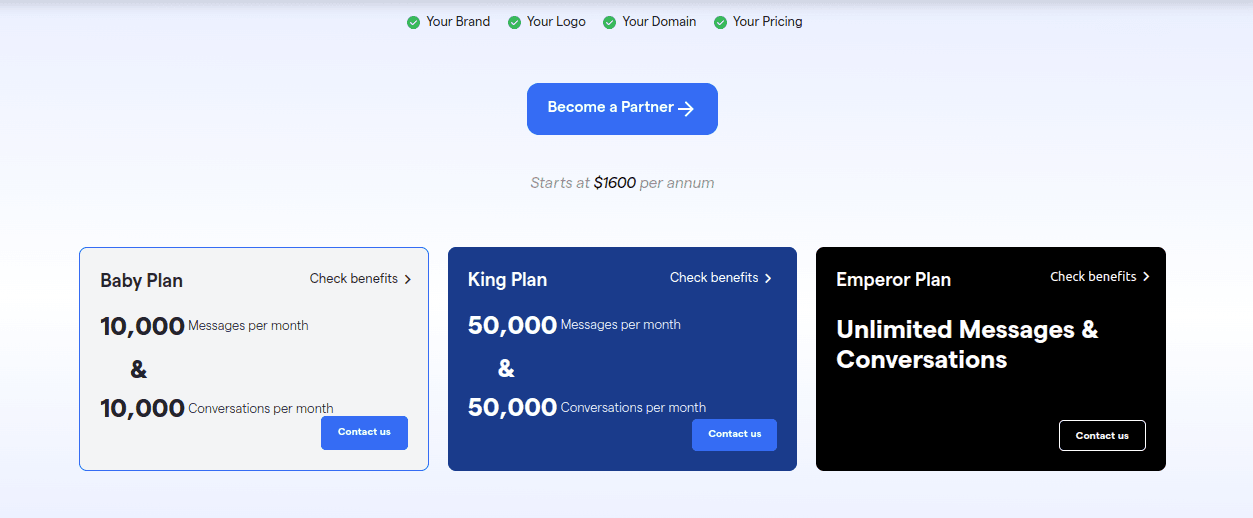 All plans offer
Full customization of brand name, logo, domain, colors




Include basic NLP capabilities, 24/7 support, regular updates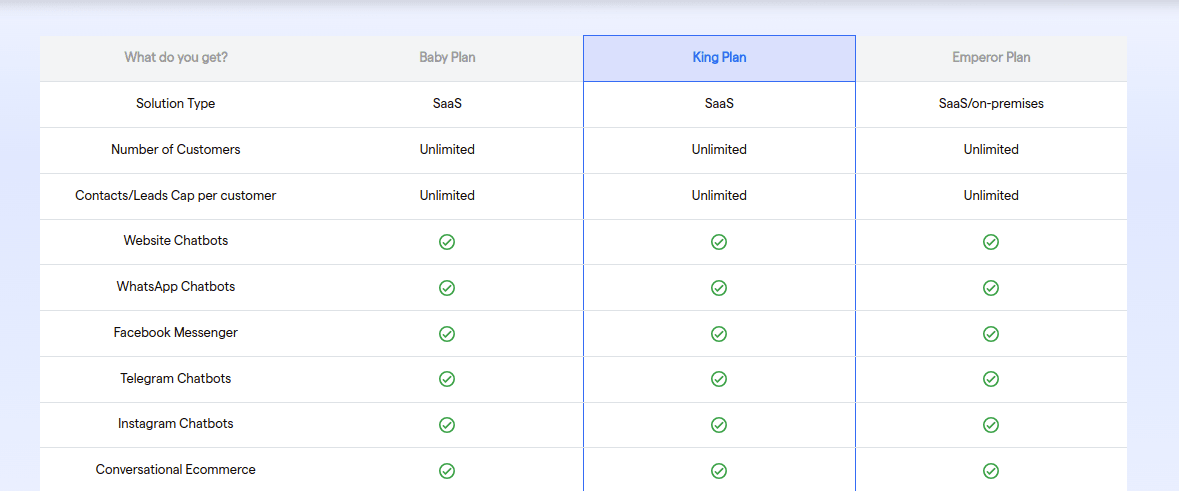 Additional features
Advanced NLP, integrations, and

custom development

can be added for extra fees on top of base plan costs.




Revenue sharing agreements are established upfront, ensuring transparency and fair distribution of earnings.
24/7 Support and Maintenance
BotPenguin understands the importance of uninterrupted service delivery. That's why it offers round-the-clock support and maintenance for the Whitelabel Chatbot Partnership partners.
Businesses can rely on BotPenguin's technical expertise and assistance whenever they face any issues or require updates.
Why Choose BotPenguin for Whitelabel Chatbot Partnership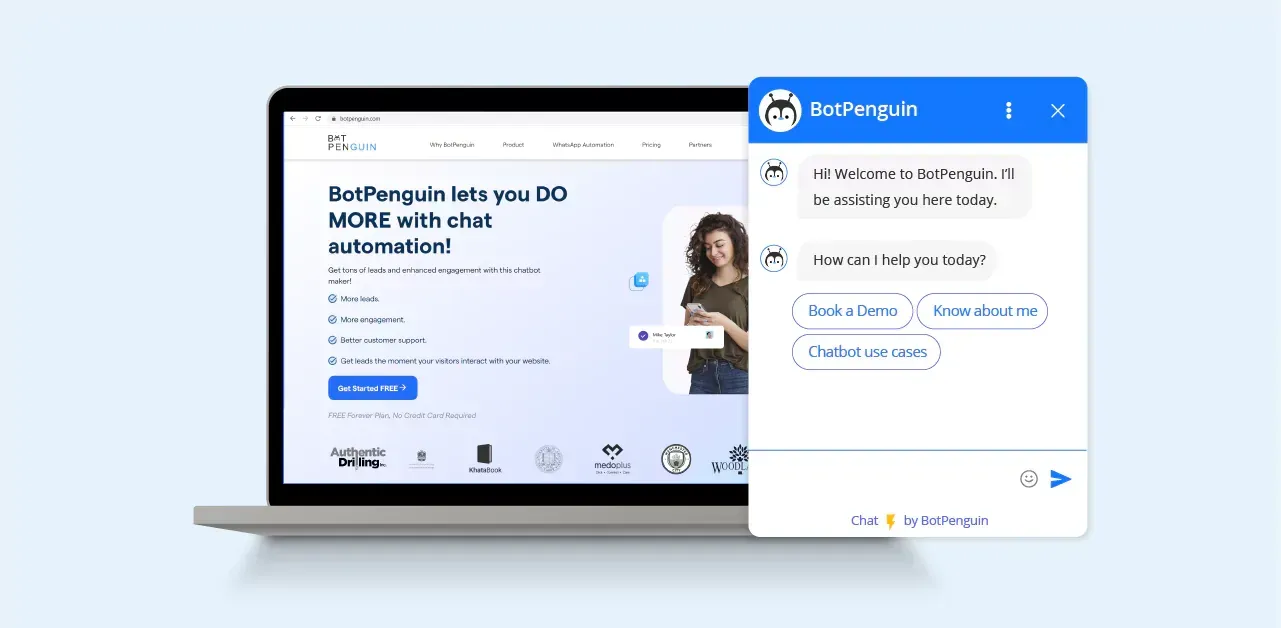 As a whitelabel partner, you gain all the advantages of our industry-leading chatbot platform without the heavy lifting. Through our whitelabel program, you can offer fully-customizable BotPenguin chatbots to your clients as your own product.
You'll have the full support of our expert AI engineering team to assist with setup, customizations and ongoing enhancements.
Whether it's integrating new capabilities or tweaking existing features, our technical staff is there to help ensure your clients' chatbots are optimized.
Robust 24/7 service and support are also included so you can be confident any issues will be addressed quickly.
This allows you to focus on your clients while we handle keeping the chatbots running smoothly.
As a reseller, you have full autonomy over client contracts, pricing models, and branding. BotPenguin chatbots can be seamlessly private labeled and resold under your own terms. This freedom gives you flexibility to tailor solutions and pricing to different business needs.
Our pre-built chatbot templates provide a head start, so your clients can start seeing value immediately. You'll be empowered to rapidly deploy powerful AI assistants that boost customer experiences and drive real business results.
Partner with us to offer cutting-edge conversational AI without the heavy lifting. Our reseller program gives you everything needed to be a leader in chatbot solutions.
Suggested Reading:
Wrapping Up
And that's a wrap! This guide gave you the inside scoop on how next-level whitelabel chatbot partnerships can be for your business. No more wasting time building bots from scratch. Let the experts at BotPenguin handle it for you!
Our natural language bots and easy customization options make BotPenguin the clear choice for a whitelabel partner.
Ready to start selling our AI chatbots with your branding? Hit up BotPenguin to get a free demo and quote. And start selling our chatbot with your own branding and logo's.
For real, though, hooking up with BotPenguin for whitelabel bots is smart if you want to boost revenue and focus on your SaaS business goals.
Stop overworking and start using our chatbot brains today. Your business and its clients will thank you!
Frequently Asked Questions (FAQs)
How does the Whitelabel chatbot partnership model help in boosting revenue?
The Whitelabel chatbot partnership model allows businesses to offer their customers chatbot services under their own branding and at their own prices, driving customer engagement and increasing revenue.
What are the benefits of a Whitelabel chatbot partnership model for businesses?
A Whitelabel chatbot partnership model enables businesses to enhance customer experience, increase sales conversions, and generate additional revenue streams by offering chatbot solutions to their customers.
How can a business generate revenue through a Whitelabel chatbot partnership?
Businesses can generate revenue through a Whitelabel chatbot partnership by offering chatbot services as a value-added solution, charging customers for chatbot implementation, and earning a share of the chatbot subscription fee.
How does a Whitelabel chatbot partnership contribute to customer engagement and retention?
By offering chatbot services under their own branding, businesses can provide personalized and interactive customer experiences, leading to increased customer engagement, loyalty, and retention.
Is there any technical knowledge required to establish a Whitelabel chatbot partnership?
No, businesses don't need technical knowledge to establish a Whitelabel chatbot partnership. The chatbot provider will handle the technical aspects, while businesses can focus on branding, marketing, and customer relationships.