Have you ever felt that a good business house cannot provide remarkable customer service and solutions? Don't you think it is one of the most significant drawbacks for any business?
In the business world, it is important to provide good customer service to maintain a good reputation in the market. Many business houses get criticized for their poor customer support and help desk facilities. It is very important to satisfy your customers' queries and questions, answering them in the minimum time possible.
However, teams cannot always provide 24/7, non-stop service to the customers. Customers have queries regarding many issues and often ask repeated questions. Answering many questions can be tedious for any customer service department.
For this reason, having good help desk software can save you time and effort. It is an excellent support to your Customer Management team by helping them deal with customers with their automation features.
Help desks have evolved over the years, from Call Centres to Software Solutions. Knowing about good help desk software and how to use it to improve your business's productivity and maintain excellent relationships with its customers is crucial.
In this blog, we will learn in detail what a help desk is and why it is needed. We will also get to know nine exciting facts about the help desk that you need to know asap.
So, let's begin.
What is a Helpdesk?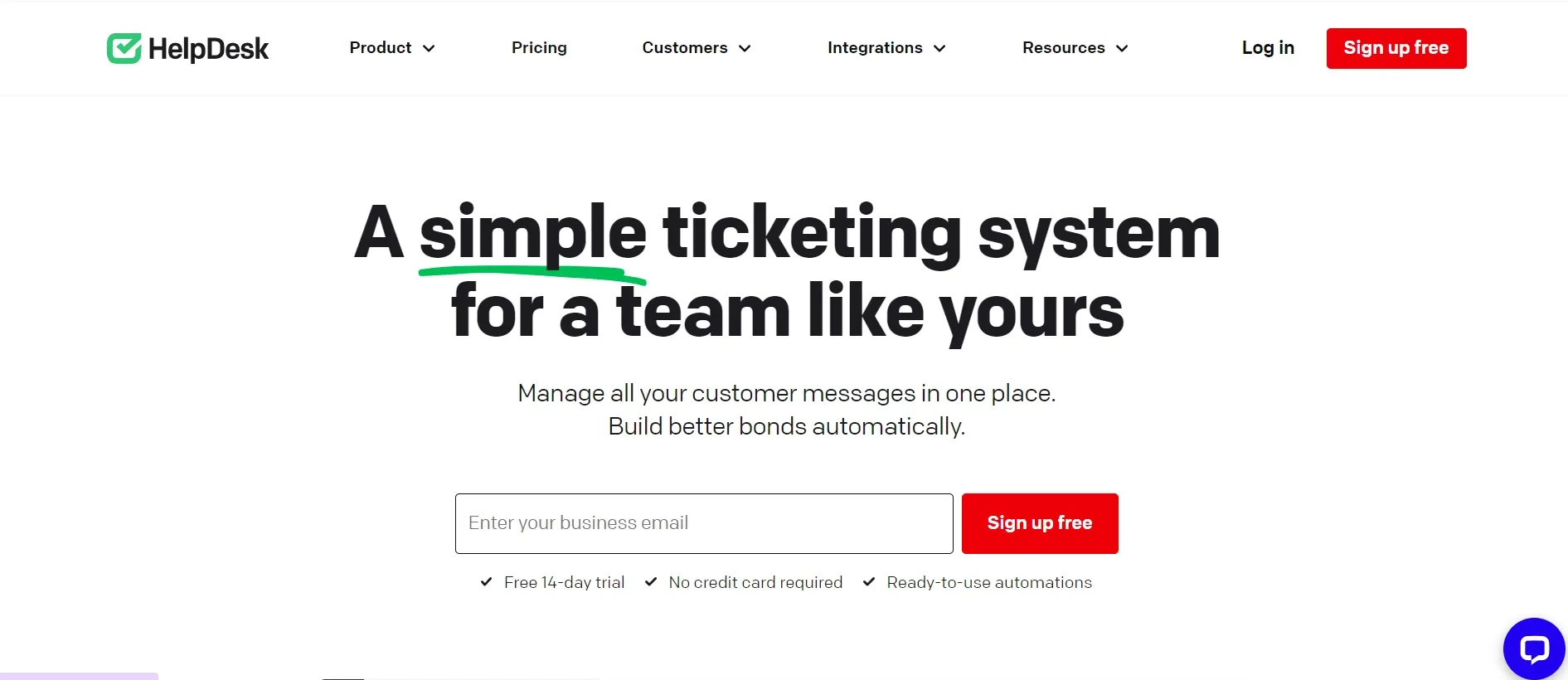 In today's era, users are most comfortable in getting prompt service from the company. They expect premium customer support in the minimum time duration. The fastest the service you provide, the happier your customer is. It is one of the primary reasons why help desk software has become one of the essential parts of the modern IT business world.
Help desk software is often categorized under the broader IT Service Management category. But to be specific, help desk software refers to a particular process of addressing customer issues supported by employees from your customer relationship management team.
Help desk software not only comes with a ticketing system where customers can issue and resolve them quickly, but it also includes advanced features of self-service functionality such as a knowledge base, how-to videos, articles related to general problems, an FAQ section, and plenty of tutorials.
It is helping businesses a lot because customers can now find solutions to their problems in minimum time, and pressure is deducted from the support team.
The concept of a help desk has evolved over the years. In the Beginning, the Helpdesk generally referred to telephone call centers where customers would call questions regarding their problems. As the wheel of time kept rolling, we saw tremendous changes in the concept of solving customer queries.
In recent times, the help desk has become one of the crucial business tools. There is a massive variety of options on the market for help desk and ticketing software, and some can also be integrated with more comprehensive tools such as CRM software or RRM suites.
Why do we use help desk software?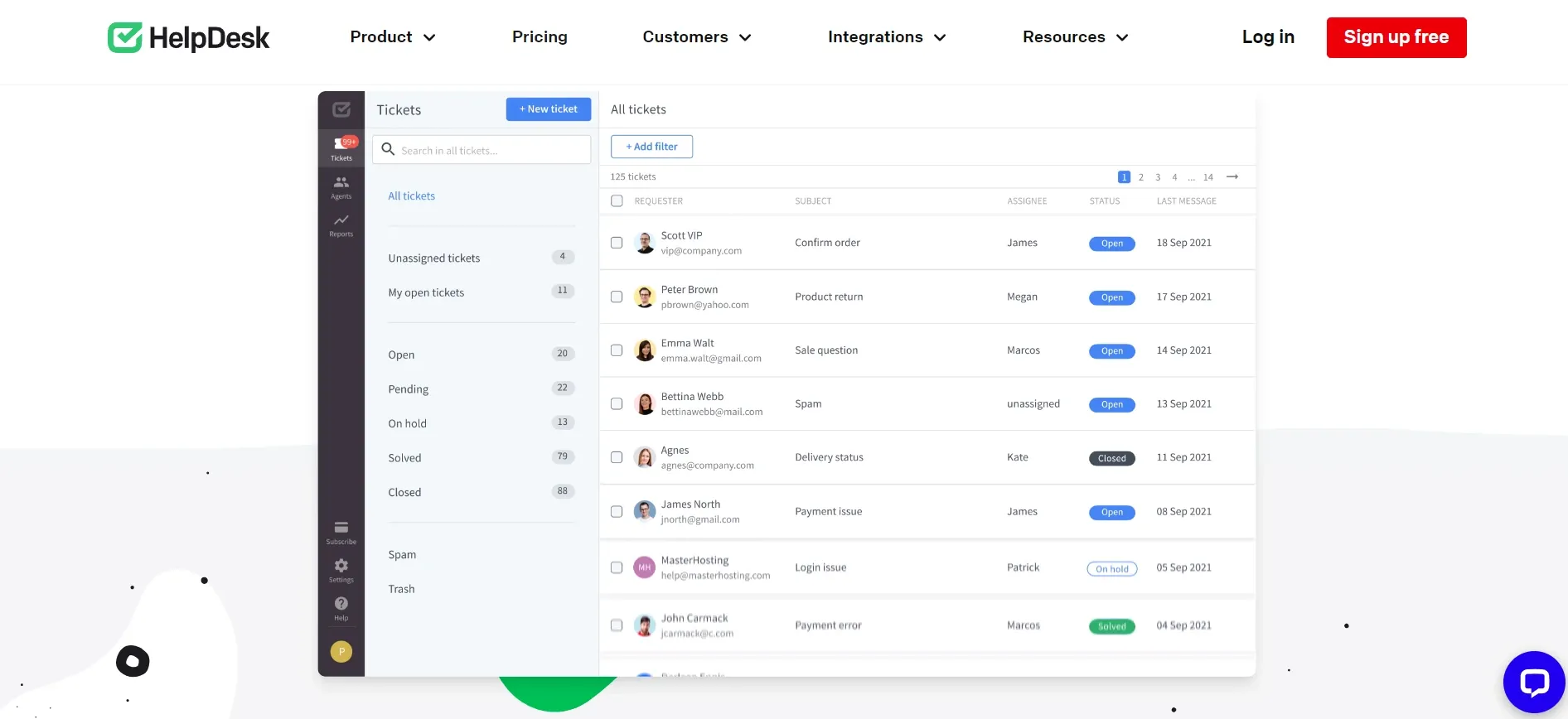 All business houses need excellent customer service to stop customers from switching to other competitive businesses. Poor customer service generally leads to unsatisfied customers; thus, there's a chance of losing potential and regular customers.
Excellent help desk software will allow you to solve customer problems in the least time possible and answer questions as often as requested.
The help desk will save you time and energy and help you maintain a good relationship with your customers.
You can allow a person physically to attend to the problems in extreme cases. Rest everything can be managed with the help of a help desk.
Some of the popular help desk software available in the market include - Freshdesk, Zendesk, SysAid, Freshservice, Zoho Desk, Salesforce service cloud, etc.
9 Interesting facts about Helpdesk you need to know
Ticket Management System
They have an excellent ticket management system- Help desk software resolves tickets more accurately and efficiently by referring to the IT professional or in-house experts for an accurate response. A good help desk software should have a sound ticketing system. It should show the ticket status and the person handling it to avoid duplicating the ticket response.
Automated Response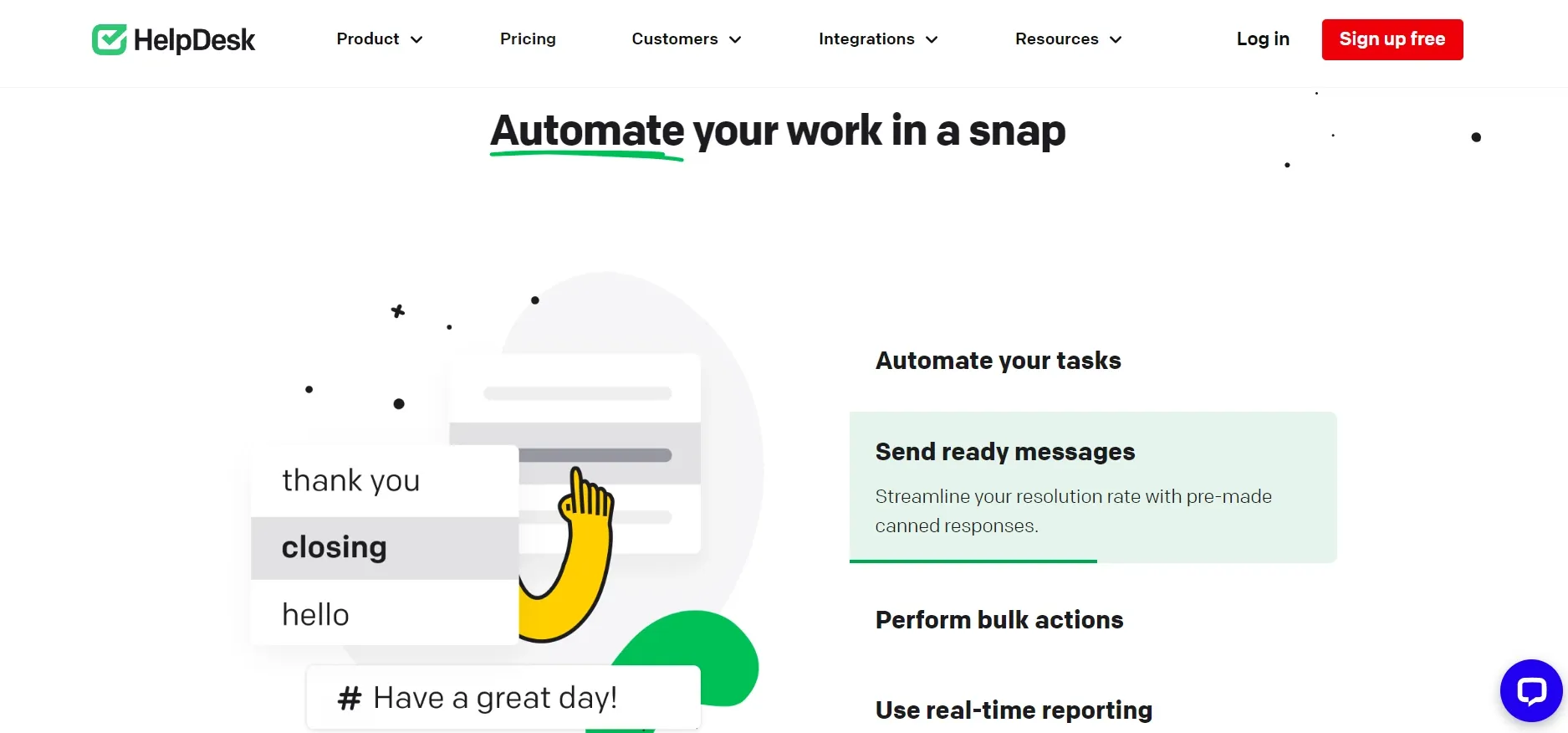 It has the feature of automated response - A good help desk software automates repetitive, predictable, or routine tasks like repeatedly asking customer questions and administrative tasks like form fill up or issuing daily reports. These automation services do different tasks like converting emails to tickets to routine them to the right person. They also notify managers of pending reserve tickets.
Knowledge Base
Has a vast and accessible knowledge base - The help desk has a good knowledge base and self-service materials. A knowledge-based consists of customer questions and structures those questions into FAQs or how-to articles to help customers solve their problems. Having a good knowledge base helps the team save time as now they can guide customers to the knowledge base rather than attending to them personally.
Team Collaboration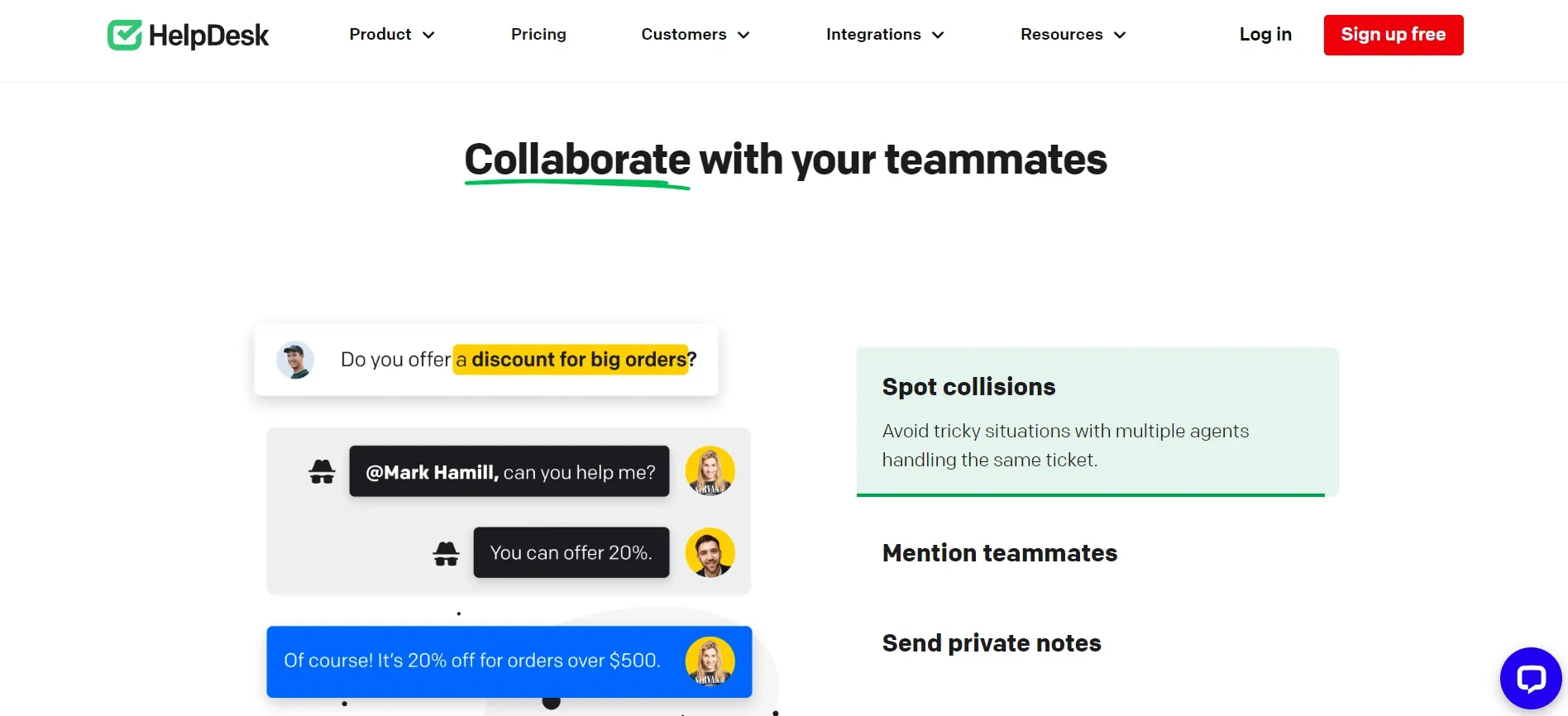 Easy channeling tickets within the team - Few advanced help desk ticketing systems have features that can take difficult tickets to their higher authorities. A good escalation is necessary for multiple-level submissions so that supervisors resolve issues as soon as possible instead of taking the key further up. It makes solutions faster and prevents chaos in the team.
User-Friendly Dashboard
They provide user-friendly dashboards- The help desk has a clear and clarifying dashboard. Dashboards must be clear and user-friendly so that agents can see the most important data upon logging in. Dashboards should contain information about pending, urgent or new tickets, incoming calls, or any other important messages. It should also display data regarding overall agent performance, resolution rates, and the number of issues resolved weekly or monthly.
Analytics
Serves as a good source for analysis - The help desk can be an excellent source to search for sales opportunities and get insight into the market. Customer queries reveal valuable information about a product or a service. So it is crucial to analyze these reviews and gather information from them to find out where you are lagging. In this way, you can take your business to new levels.
Multichannel Support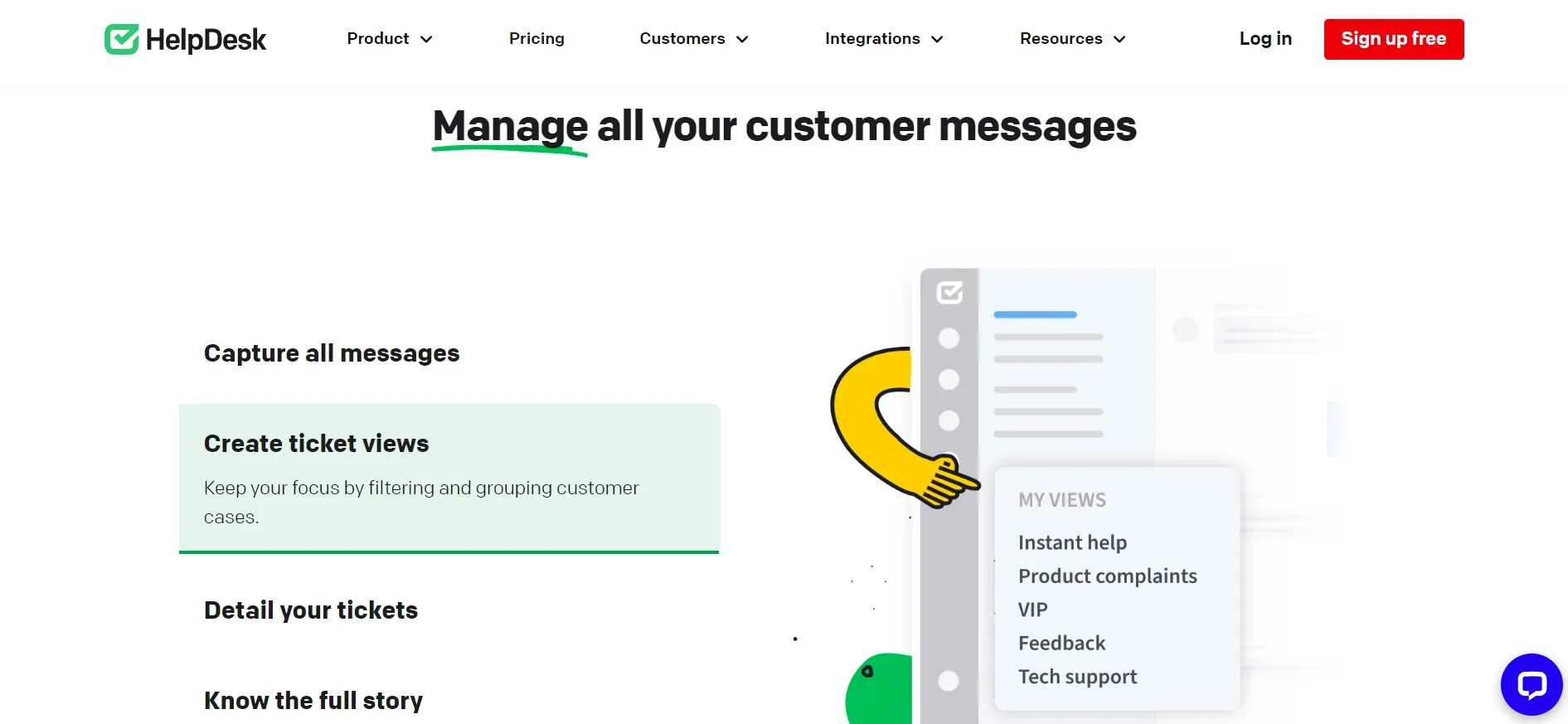 Comes with multiple channels for more accessible customer communication- It is important to have a proper reference to how customers can contact your customer support. It can include phone, email, chat, social media, self-service, or community. Most help desk software comes with most channels; thus, customers have different options than the company.
Help Desk
You can conduct surveys via the help desk - The help desk can be an excellent platform for surveys about your products or services. People generally refer to the help desk in case of queries. So in these surveys, they can also describe their problems in detail and give feedback about the service they are receiving. It will help in better targeting and easy rectification of the issues.
Productivity
It saves time and increases productivity- Earlier, you needed to have a person sitting on the phone to attend to each customer and solve their problems. But now, with Help Desk software, you can save a lot of time and use your team members in other productive works rather than solving repeated customer queries.
Conclusion
By now, you are aware of the help desk and why it is so important. Business houses must provide good customers to satisfy them and prevent them from switching to other options. As the competition has grown, holding onto customers has become more complex. Even the slightest negligence in customer support can lead to losing potential and regular customers.
This blog discussed the Help Desk and nine interesting facts you didn't know about it. These facts will help you see the help desk better and implement and use them more productively and fruitfully.
We hope we can clear out your concept about the help desk and give you a solid reason to believe why the help desk is so necessary for today's market. If you have any queries regarding the help desk and its services, drop your problems in the comment section below. We'll provide you with the best solution possible.
Also, if you are looking for alternative Chatbot building platforms, do check out the amazing features offered by BotPenguin!