Over the past few years, virtual assistants like Google Assistant, Alexa, and Siri have become wildly popular. You may find them on many mobile devices, not just smart home speakers, and benefit from the unique qualities of each.
We can't turn a blind eye to the progress of artificial intelligence-powered digital assistants. There have been numerous attempts by different manufacturers to incorporate their own versions of virtual assistants into their smart gadgets.
The use of personal digital assistants like Google Assistant, Alexa, and Siri has skyrocketed in recent years. These assistants are now widely available on various devices, including smart home speakers, mobile phones, tablets, and iPads.
Now, which of these excellent personal assistants will best meet your requirements?
While there are others, such as Samsung's Bixby, we've focused on summarizing and comparing the three most popular assistants, Google Assistant, Alexa, and Siri, to help you learn more about them.
Google Assistant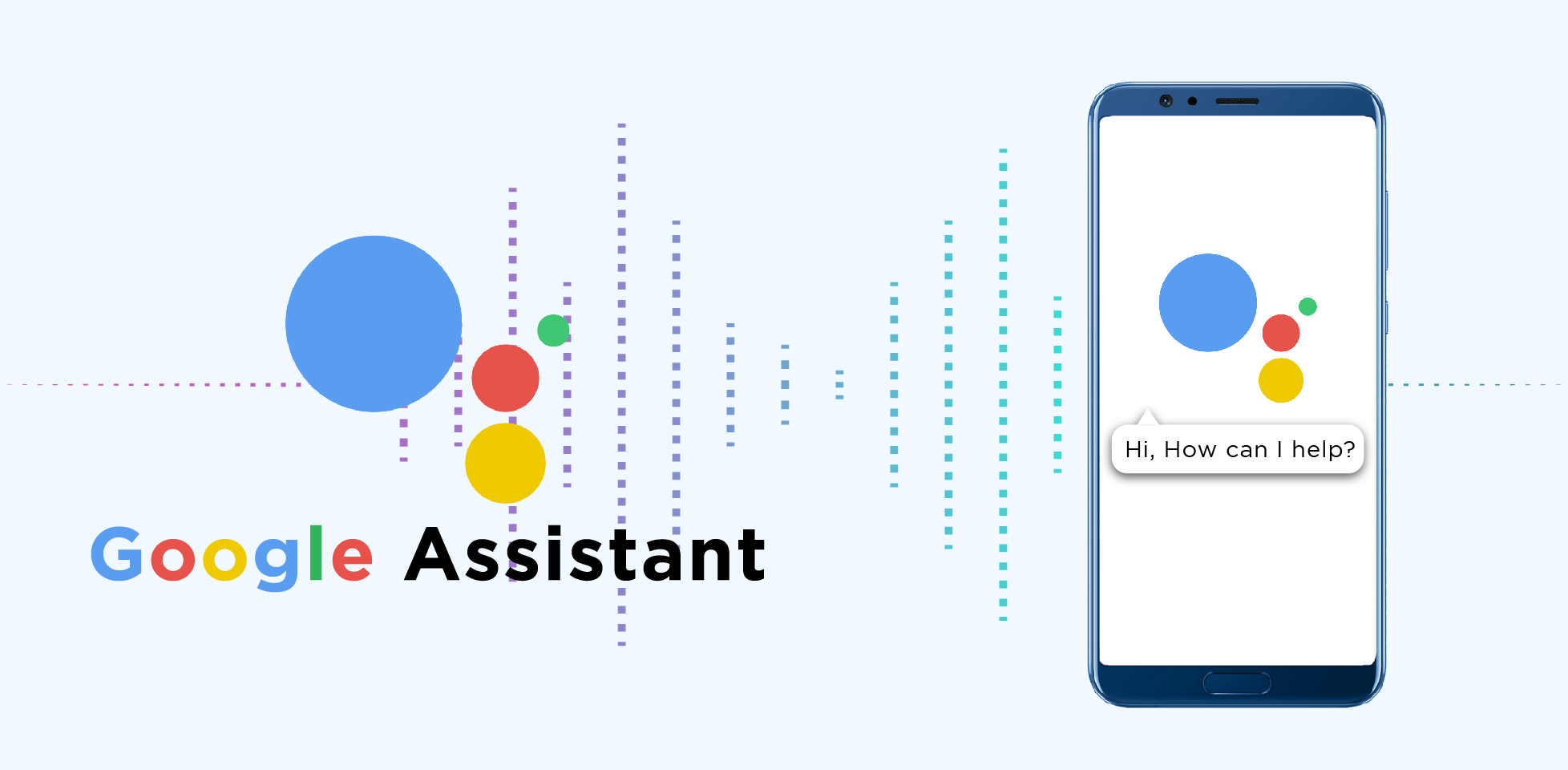 Google Assistant is undoubtedly the brightest and most lively as personal assistants go.
It debuted in 2016 as an upgrade to Google Now and features contextual understanding, voice profile recognition, and support for functions like Continued Conversation and Interpreter Mode. It also offers personalized elements, such as information from Google Calendar, Gmail, and other services.
In a word, Google Assistant can manage smart home devices, play music, check calendars, translate speech in real-time, set timers and alarms, make phone calls using Duo, search the web, play content from a Chromecast, and more.
Google Pixel phones, Android phones, Wear OS smartwatches, earbuds and headphones, Android TV, Nvidia Shield, and automobiles that enable Android Auto all feature Google Assistant. Even if you don't have Android, you can still have Google's virtual helper on your iOS device by downloading the Google Assistant app.
Amazon Alexa
Among virtual helpers, Amazon's Alexa has the most fans. The Assistant is the one who popularized the concept of helpers.
Alexa first appeared on the original Echo speaker that Amazon released in 2014. Still, since then, Amazon has released a wide variety of Echo devices, putting Alexa in millions of homes worldwide.
The "Alexa" wake word is more personable than "Hey Google" or "Hey Siri." Like Google Assistant, Alexa can execute a wide range of activities and manage various systems.
In the same vein as Google Assistant, Alexa can manage your smart home's gadgets, play music, set timers, reminders, and alarms, search the web, play media from an Amazon Fire device, brief you on the news, and even make phone calls.
Alexa's interoperability with apps and services is where she really shines compared to the other personal assistants; her list is much wider than either Google's or Apple's, even if they are coming up quickly.
Alexa can be found on various gadgets, including the aforementioned multitude of Echo speakers and devices, third-party speakers, Fire gadgets, Fitbit gadgets, and even certain automobiles. Amazon has previously implemented Alexa into a microwave, a teddy bear, and a clock.
Siri, the oldest and presumably funniest personal Assistant, has been around the longest.
Siri debuted in 2010 as a free download from the App Store, but Apple acquired the firm behind it in 2011; Siri became an integral part of Apple's iOS software.
It is much like Google Assistant and Amazon Alexa can help you with a wide range of tasks and can use data from a number of Apple services to provide a more tailored experience. In addition to its ability to speak the natural language, it also possesses wit, a trait not shared by the other two.
Which One Is Smarter: Alexa, Google, or Siri?
It should be no surprise that Google Assistant gives more detailed and informative replies, given Google's extensive history of using its search engine to answer questions. In a study, researchers recently asked 800 questions to each smart assistant, and Google Assistant aced the test with a perfect score of 100% comprehension and a 93% accuracy rate.
Siri performed poorly on the same exam, getting only 83% of the questions right. Siri was superior to Google Assistant regarding requests like sending a text, playing music, adding a meeting to your calendar, and more.
Alexa scored the lowest of all exam takers, achieving a final score of 80%. Amazon, however, increased Alexa's question-answering proficiency by 18% between 2018 and 2019. Alexa also outperformed Siri in a more recent test, with 100% accuracy. The Google Assistant came out on top after being compared to two other intelligent assistants.
Which Voice Assistant Is Better for Talking: Alexa, Google, or Siri?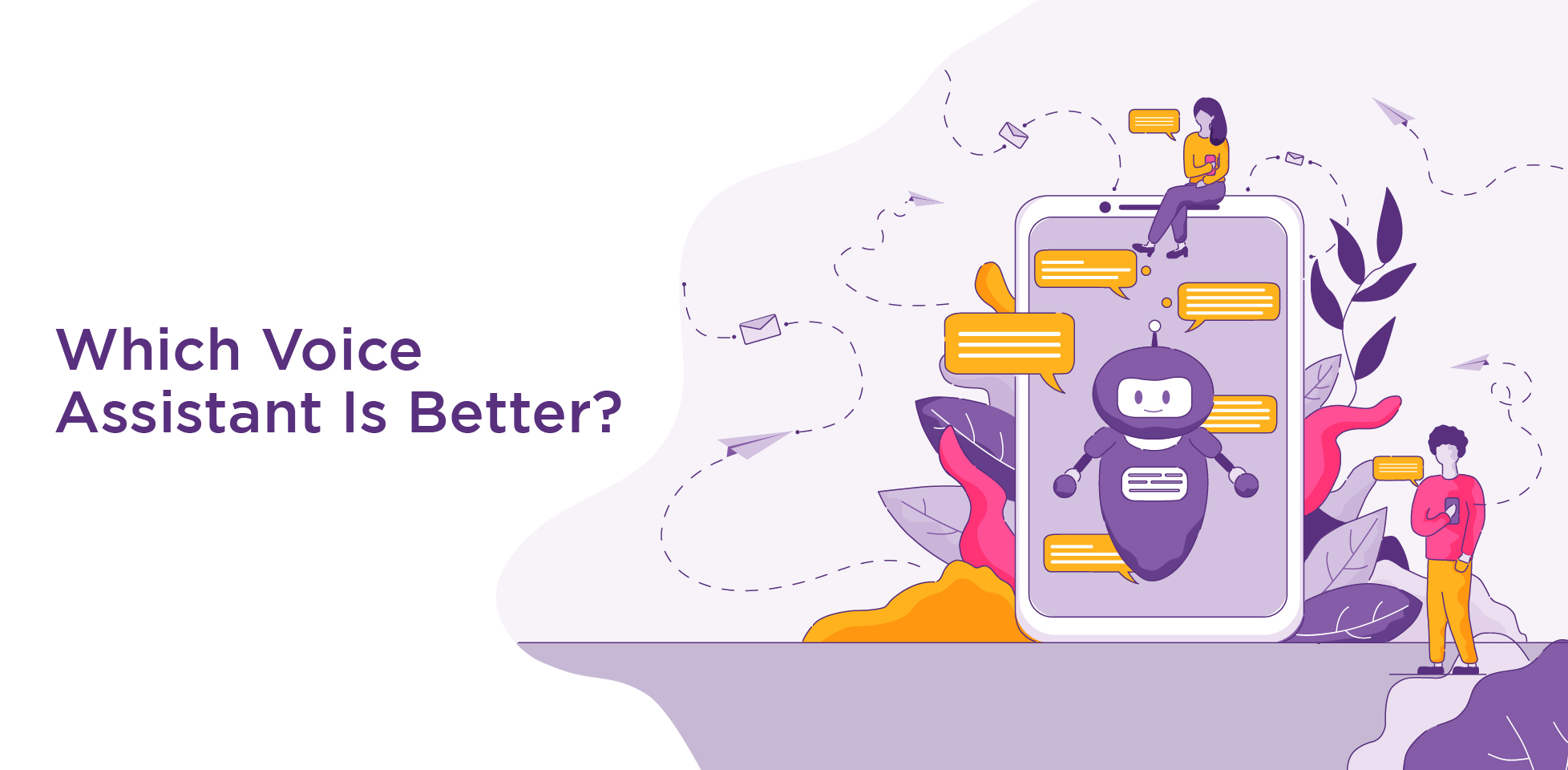 Alexa enables you to communicate with other Alexa users in your address book via voice calls, text messaging, and audio messages. In addition, the Drop-In function allows you to initiate a discussion with anyone else with an Echo smart speaker.
So, you can have an instant face-to-face chat with distant family or set up Echo speakers as an in-house intercom system so that you may call up the stairs to let everyone know that dinner is ready without having to yell.
You can make calls with Google Assistant, but it requires IFFT to send text or audio messages (If This Then That). In contrast to Alexa, Google Assistant will allow you to use your Google Fi or Google Voice account to make international calls.
Siri gives you the widest range of options, letting you contact anyone in your address book via voice call, text message, or email. Then you can avoid touching your iPhone by having Siri read your messages and emails aloud.
Plus, only Siri of all the AI assistants will enable you to contact the authorities in an emergency.
Where to Play Music on? Alexa, Google, or Siri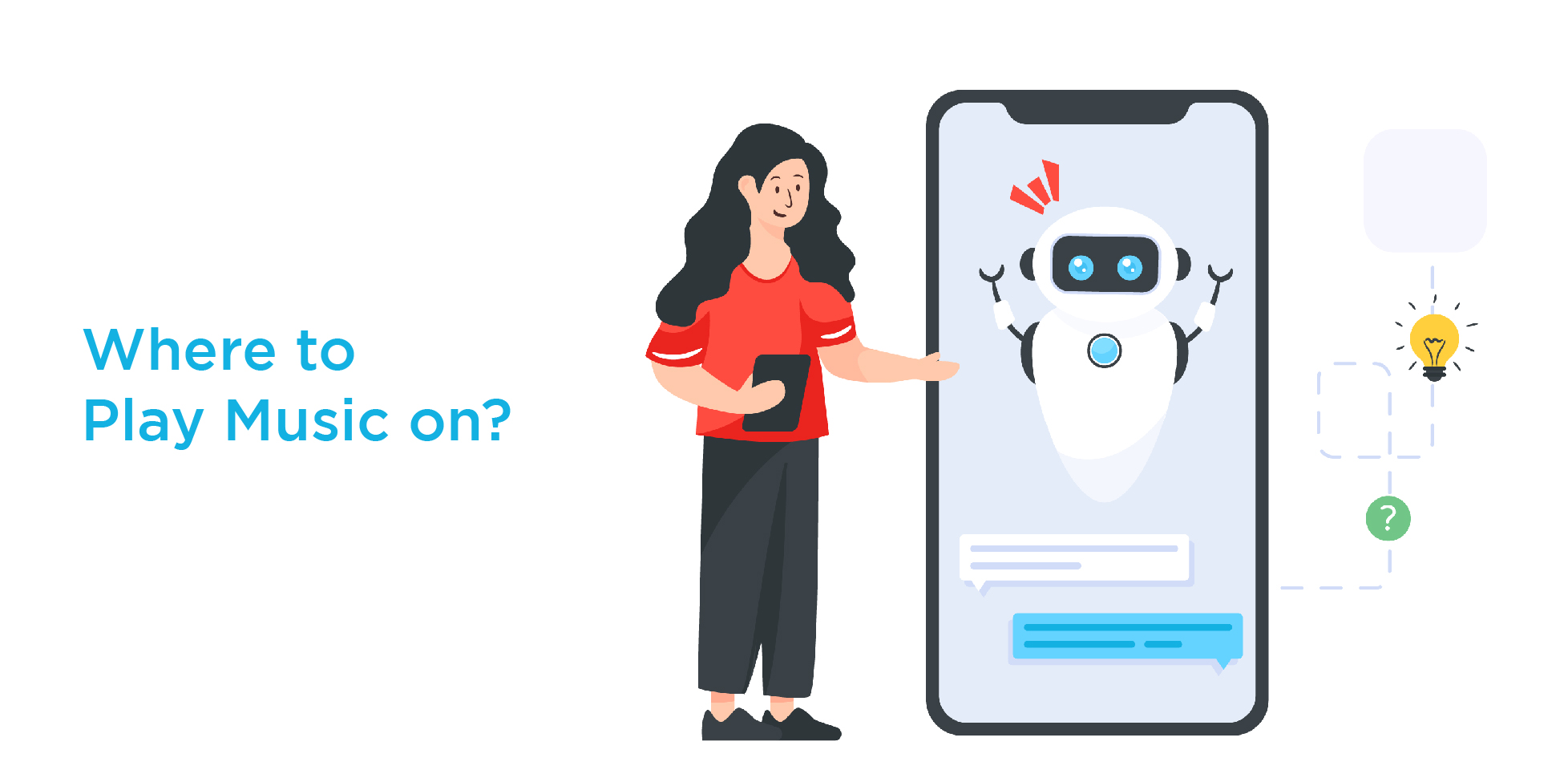 Current music streaming providers supported by Alexa include the likes of Amazon Music, Deezer, iHeartRadio, Pandora, SiriusXM, Spotify, TuneIn, Tidal, and even Apple Music. Alexa prefers to play music from Amazon Music, which has thousands of free ad-supported stations.
A Prime membership grants you fast, ad-free access to over two million songs. A different option is to subscribe to Amazon Unlimited and gain access to over 60 million tracks in ultra-high-definition and without any ads.
Deezer, Pandora, Spotify, and YouTube Music are some popular streaming services that work with Google Assistant. YouTube music is now the default music service for Google Assistant, giving you access to millions of songs for free but also subjecting you to a barrage of advertisements.
On the other hand, you may subscribe to YouTube Music Premium and listen to over 70 million songs without interruptions.
The ability to stream music from your cloud-based music library is what sets Google Assistant apart. You can listen to as many as 100,000 of the music files you've uploaded to YouTube Music's cloud storage service for no cost.
Siri is limited to playing songs from Apple Music's catalog of over 70 million tracks. On the other hand, you'll need an Apple Music membership. If you don't have any music downloaded to your Apple device, you'll be limited to what's already on your device, which may not include any of your iTunes purchases.
With AirPlay, you can connect your iPhone to your HomePod smart speakers and play music from any service. You cannot use Siri to request a different track or increase the volume in this case.
Alexa, Google Assistant, and Siri's smart device compatibility.
Amazon's Echo smart speaker is currently the market leader. In the United States, 70% of all smart speakers are Echo smart speakers, according to a recent survey.
Given the success of the Echo (which includes Alexa as an integrated feature), Amazon boasts that more than 140,000 smart devices are compatible with Alexa.
Since they are already pre-installed on most new Android and Apple devices, Google Assistant and Siri are popular smart assistants. In contrast to Alexa, Google's Nest and Apple's HomePod smart speakers aren't compatible with nearly as many home IoT gadgets.
Google claims that more than 50,000 smart home gadgets are now compatible with Google Assistant. While there aren't as many compatible smart devices with Google Assistant as with Alexa, that number has been steadily increasing.
Siri is compatible with the least number of smart home gadgets because Apple is still relatively new to the smart home game.
Apple does not disclose how many smart devices are compatible with Siri, but its website lists only about 600 items compatible with HomeKit, the company's smart home technology.
Therefore, the kind of smart home gadgets you can utilize will be restricted if you rely on Siri. For instance, just three video doorbells are listed on Apple's website that is compatible with HomeKit, and only one is a commercially available model in the United States.
Mirror mirror on the wall, who's the best of them all?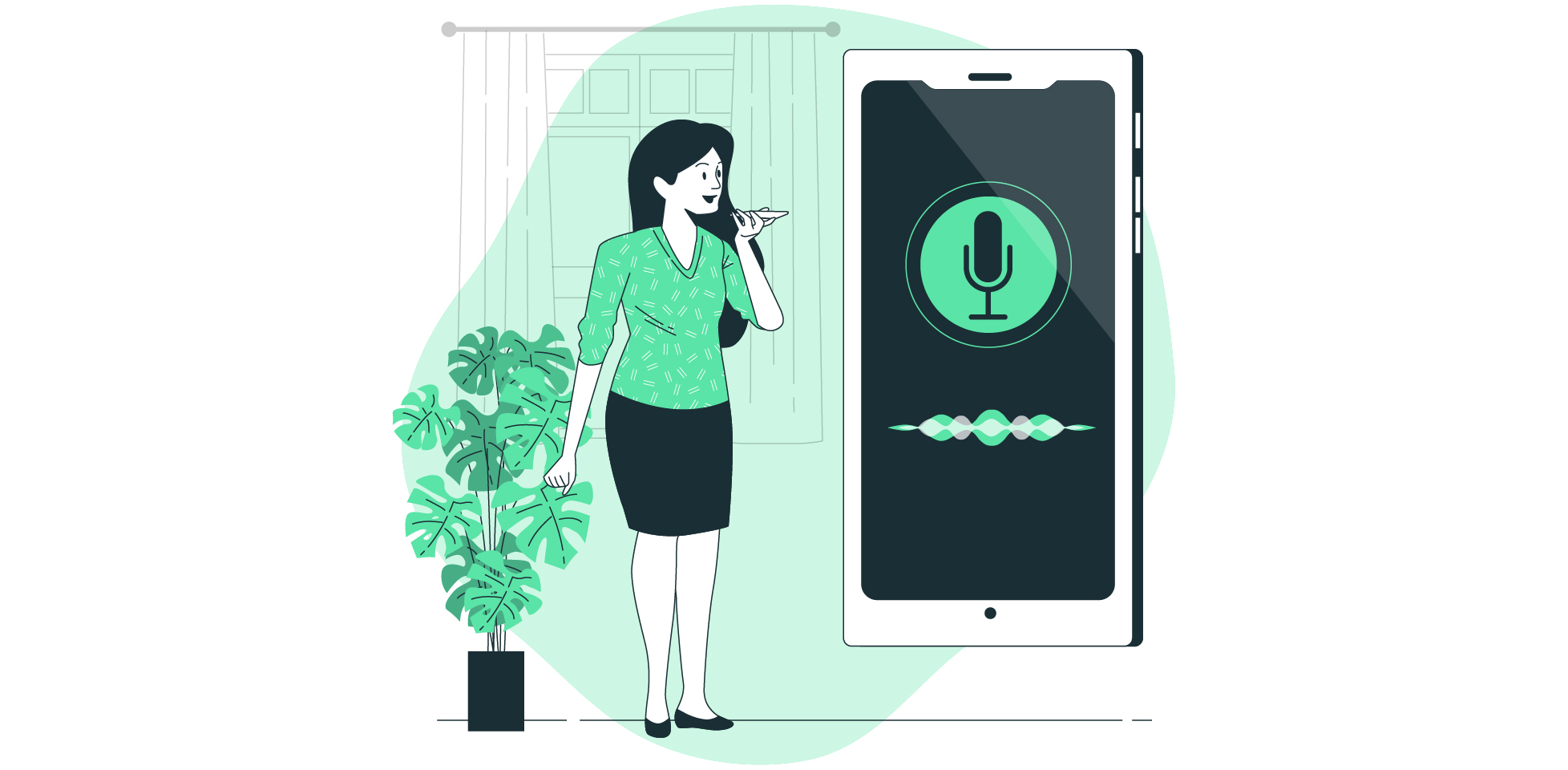 Hard to say because it depends on your specific demands.
The efficiency of Google's virtual Assistant is remarkable. It's exact since it uses the power of Google search and can process numerous searches simultaneously, providing personalized results by recognizing a voice profile.
However, it lacks the individuality of Alexa in its wake words, the breadth of functionality of the Alexa ecosystem, and the wit of the Siri personal assistant.
Amazon Alexa isn't as clever or as dynamic as Google Assistant. Still, it works with hundreds of thousands of services and apps, the Alexa wake word may be personalized, and it has calling capabilities with Alexa.
Siri on Apple's devices is the most clever personal Assistant because it understands natural speech and has time-saving features like Siri Shortcuts. Still, it's limited to Apple products and isn't as compatible with third-party apps and services as Alexa or Google Assistant.
Our Take
The advantages and disadvantages of every available personal Assistant are different. Google Assistant-enabled gadgets are the smartest option.
Alexa-enabled devices offer the widest range of support for third-party software and services. Siri, found only on Apple products, will provide you with the best laughs.
Remember that the Google Assistant software and the Alexa app are available for download in the App Store and the Google Play Store for use on your Android or iOS device. You can have it all with an Apple device and all three assistants, including Siri, which is exclusive to Apple products.
Siri can operate smart home devices, launch apps, make phone calls or texts to anyone in your address book, create alarms and reminders, search the web for information, offer suggestions, and even tell jokes.
In stark contrast to other virtual assistants like Google Assistant and Amazon's Alexa, Siri is limited to Apple products. Siri may be used with any iOS device, including iPhones, iPods, Apple Watches, AirPods, MacBooks, iMacs, the HomePod smart speaker, and even cars equipped with Apple CarPlay.
BotPenguin may not keep you entertained, but it certainly can keep your customers oddly humored, plus it is free to use. Meet the quirkiest chatbot today for free!