What are Shopify Analytics?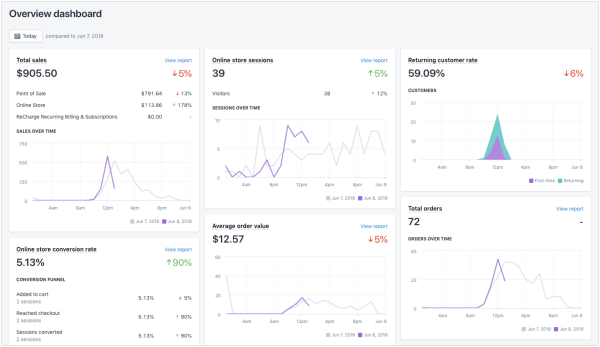 Shopify Analytics represents an integrated data interface designed to impart valuable knowledge about your online store's operation, helping you make enlightened decisions for your eCommerce venture. It delivers a robust portfolio of tools engineered for monitoring critical indicators such as customer conduct, traffic, and sales.
Why is Shopify Analytics Crucial?
For those steering eCommerce establishments, understanding the operational dynamics of their store becomes a necessity for data-driven decision-making. Shopify Analytics assists in procuring valuable insights related to the performance of your store, functioning as a powerful tool through which potential avenues for enhancement and growth opportunities can be unveiled.
How Does Shopify Analytics Work?
Shopify Analytics serves as a comprehensive dashboard engineered towards evaluating your eCommerce store's performance. It delivers pertinent data spanning a multitude of metrics encompassing customer acquisition, product performance, and sales among others, effectively eliminating the need to transition between platforms.
Key Metrics and Insights
Shopify Analytics offers a variety of important metrics and insights that eCommerce store owners should be aware of, including:
Sales analysis
Understand your store's sales performance through sales analysis. This feature helps you keep track of sales over time, analyze trends, and identify top-performing products.
Product performance tracking
Get detailed insights into your product sales, including sales by product, revenue generated, and total units sold.
Customer acquisition and source analysis
Understand how your customers are finding your store through analysis of customer acquisition and traffic sources.
Return on investment (ROI)
Make informed decisions about marketing spend with ROI tracking. This feature helps you understand which marketing channels are delivering the best results.
Average order value (AOV)
Learn more about customer behavior and boost your store's profitability with analysis of average order value.
Conversion rate analysis
Gain insights into your store's conversion rates and identify opportunities for improvement through analysis of purchases.
Device type analysis
Understand how your customers are accessing your store with device type analysis. Identify opportunities for optimization based on device usage.
Location analysis
Analyze which regions your customers are purchasing from to better understand where your sales are coming from.
Traffic source analysis
Understand how your customers are finding your store through analysis of traffic sources.
Return customer rate
Track how many of your customers are return customers to identify opportunities for improving customer retention.
Point of sale (POS) analysis
Understand your in-person sales through POS analysis. This feature offers insights into in-store sales data to complement your online sales performance.
Social media sales analysis
Track your social media sales and identify ways to optimize social marketing campaigns.
Staff performance analysis
Analyze staff performance data to identify top-performing members of your team and optimize in-store operations.
Sales channel analysis
Take a multi-channel approach to selling? Track sales performance across channels with sales channel analysis.
Landing page analysis
Understand how users are interacting with your landing pages through landing page analysis.
Product performance analysis
Learn more about product performance through metrics like total units sold and revenue generated.
Referral traffic analysis
Understand how your customers are finding your store through referral traffic analysis.
Session analysis
Identify trends in user behavior through analysis of session data.
Order analysis
Analyze order data to understand purchasing behavior and identify opportunities to upsell or cross-sell.
Sales volume analysis
Understand your sales volume by time, product, or sales channel with sales volume analysis.
Marketing ROI analysis
Track marketing spend and understand return on investment (ROI) through marketing ROI analysis.
How to Access and Use Shopify Analytics
Here's a step-by-step guide to access and use it:
Step 1
Access Shopify Analytics
Log in to your

Shopify

account.

From the main dashboard, navigate to the left-hand sidebar and click "Analytics".
Step 2
Overview Dashboard
The Overview Dashboard displays a summary of your store's performance, including metrics like total sales, online store visits, and average order value.

Select the specified time range to observe performance trends.
Step 3
Reports
On the Analytics page, click "Reports".

Choose between various report categories such as Sales, Acquisition, Customer, and Behavior Reports.

Within each category, select a specific report type to obtain detailed insights.
Step 4
Live View
Click "Live View" on the Analytics page to view real-time data about your store's visitors and their activities.

Monitor unique visitors, active carts, conversions in progress, and recent purchase locations on a map.
Step 5
Customize Reports
Customize existing reports by applying filters or editing columns to concentrate on specific data points.

Export reports in CSV format for further analysis or to share with team members.
Step 6
Utilize Data for Decision Making
Analyze the collected data to uncover trends, identify growth opportunities, and optimize marketing efforts.

Make informed decisions regarding product pricing, inventory management, and customer engagement strategies based on the insights gained from Shopify Analytics.
By following these steps, you'll effectively leverage Shopify Analytics to enhance your e-commerce business's performance, streamline marketing campaigns, and boost conversion rates.
Best Practices for Analytics Implementation in Shopify
Choosing the right analytics platform is crucial for obtaining accurate data. Popular options include Google Analytics, Shopify's built-in analytics, and specialized e-commerce tools. Consider your goals and your store's size when making your choice.
Integrate Google Analytics
Google Analytics is a powerful and widely used tool for analyzing website performance. To implement it in Shopify, set up a Google Analytics account, obtain your tracking ID, and add it to your store's preferences.
Enable Enhanced E-commerce Tracking
Enhanced e-commerce tracking in Google Analytics provides deep insights into customer behavior. Enable this feature to track sales data, user behavior, and product performance more effectively.
Track Custom Events and Goals
Setting up custom events and goals in your analytics platform helps measure specific actions. Such as form submissions and newsletter signups. These metrics give you valuable information about user engagement and the success of your marketing tactics.
Regularly Review and Optimize your Store
Use the data from your analytics to continually improve and optimize store performance. Identify areas for improvement, such as product pages and shipping options, and fine-tune your strategies to enhance the user experience and boost conversion rates.
Frequently Asked Questions (FAQs)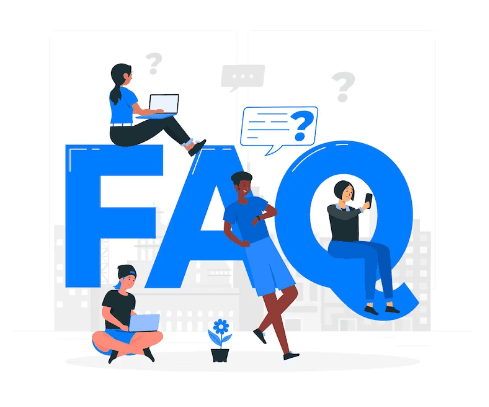 Can Shopify Analytics Track Sales Across Multiple Channels?
Yes, Shopify Analytics can track sales performance across multiple channels, giving you a holistic view of your business's performance.
How Do You Troubleshoot Common Challenges with Shopify Analytics?
Some common challenges that eCommerce store owners may face include data integration and ensuring accurate data tracking. For troubleshooting, log out and log in to the dashboard, check the network connection, or consult Shopify support.
How Can I Track the Effectiveness of Marketing Campaigns in Shopify Analytics?
Shopify Analytics allows you to track the effectiveness of your marketing campaigns by providing insights into customer behavior, conversion rates, and attribution models, helping you measure the ROI of your marketing efforts.
Can I Export Data from Shopify Analytics for Further Analysis?
Yes, you can export data from Shopify Analytics in various formats such as CSV or Excel for further analysis using external tools or software.
Are There Any Advanced Analytics Features in Shopify Analytics?
Shopify Analytics offers advanced features such as cohort analysis, segmenting data based on customer attributes, and creating custom reports to gain deeper insights into your store's performance.