Chatbots are revolutionizing e-commerce and empowering companies to provide superior purchasing experiences. The use of AI chatbots in business is rapidly expanding.
By 2024, the global market for chatbots is expected to be worth more than $1.3 billion, predicts Global Market Insights.
Chatbots simplify a broad matrix of complicated interactions and advance enterprises as part of a more significant shift toward automating corporate processes and technologies that support customer care in the e-commerce sector.
Five ways an eCommerce chatbot can enhance your business
1. eCommerce chatbot can enhance your business by customizing your services
AI chatbots used in eCommerce may remember customers' interactions and utilize them to tailor future chats better. Additionally, when directing consumers through the sales process and making product suggestions, bots may maintain the focus on the customer. Further, by offering relevant items, you can increase client engagement and save them time by customizing your services using a chatbot.
2. eCommerce chatbot can record encounters in real-time.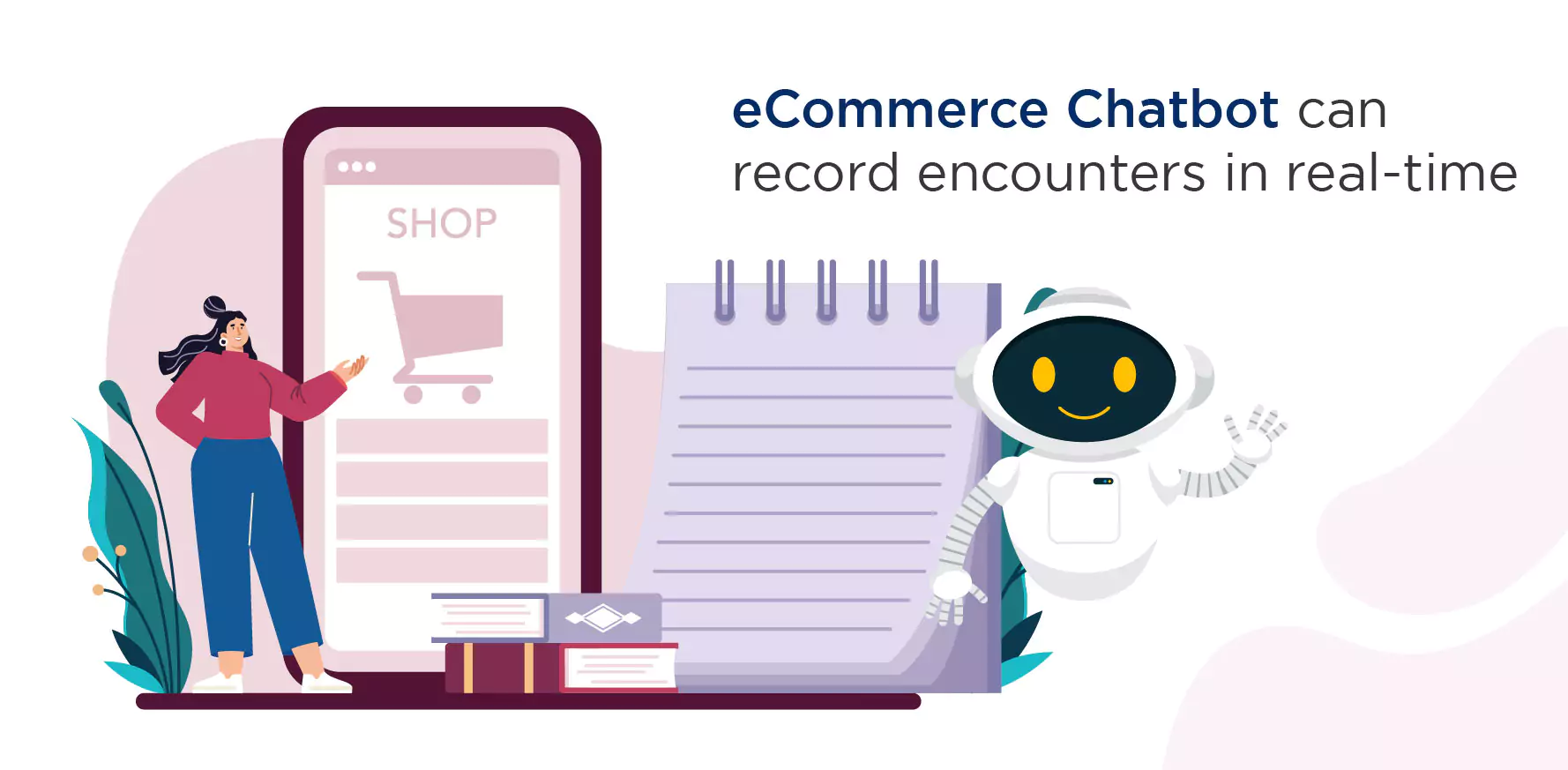 AI chatbots provide eCommerce companies direct access to in-person, real-time consumer engagement. This data may be examined to enhance the services through user feedback. Instant access to vital information lowers operating costs and increases a business's effectiveness and functionality.
3. It allows customer service representatives to focus on more challenging tasks.
Chatbots can let customer care representatives retain the focus on complicated issues since they can answer 80% of your clients' recurring, easy requests. You may gain customers and save operating costs by giving complex requests precedence.
4. eCommerce chatbot provides customers with quick, dependable, and affordable help.
More than 50% of consumers, according to slick text research, want firms to remain open around the clock. The user interactions and questions that chatbots record are answered immediately and are accessible around the clock.
Instant assistance and two-way conversation allow bots to build genuine relationships with users.
Chatbots using AI can respond to 80% of frequently asked questions from customers. Additionally, if it cannot resolve the problem, it will immediately forward the request to a live chat agent. Users can learn about the offers and advantages of online payments from a bot.
5. eCommerce chatbots allow you to distribute your inventory through a variety of channels.
Wouldn't it be better if your consumers could purchase from you directly through that social media app if they realized they needed to do so while using another social media app?
They may find opening your website or app tedious and prefer to avoid transferring between platforms. Fortunately, you don't require them to.
You may allow customers to explore your inventory and make purchases directly over the platform they're already using by deploying a chatbot on WhatsApp, Facebook Messenger, Telegram, and more than ten other touch points.
It delivers customers an omnichannel experience while reducing their effort.
FAQs
What new ways might chatbots improve customer service?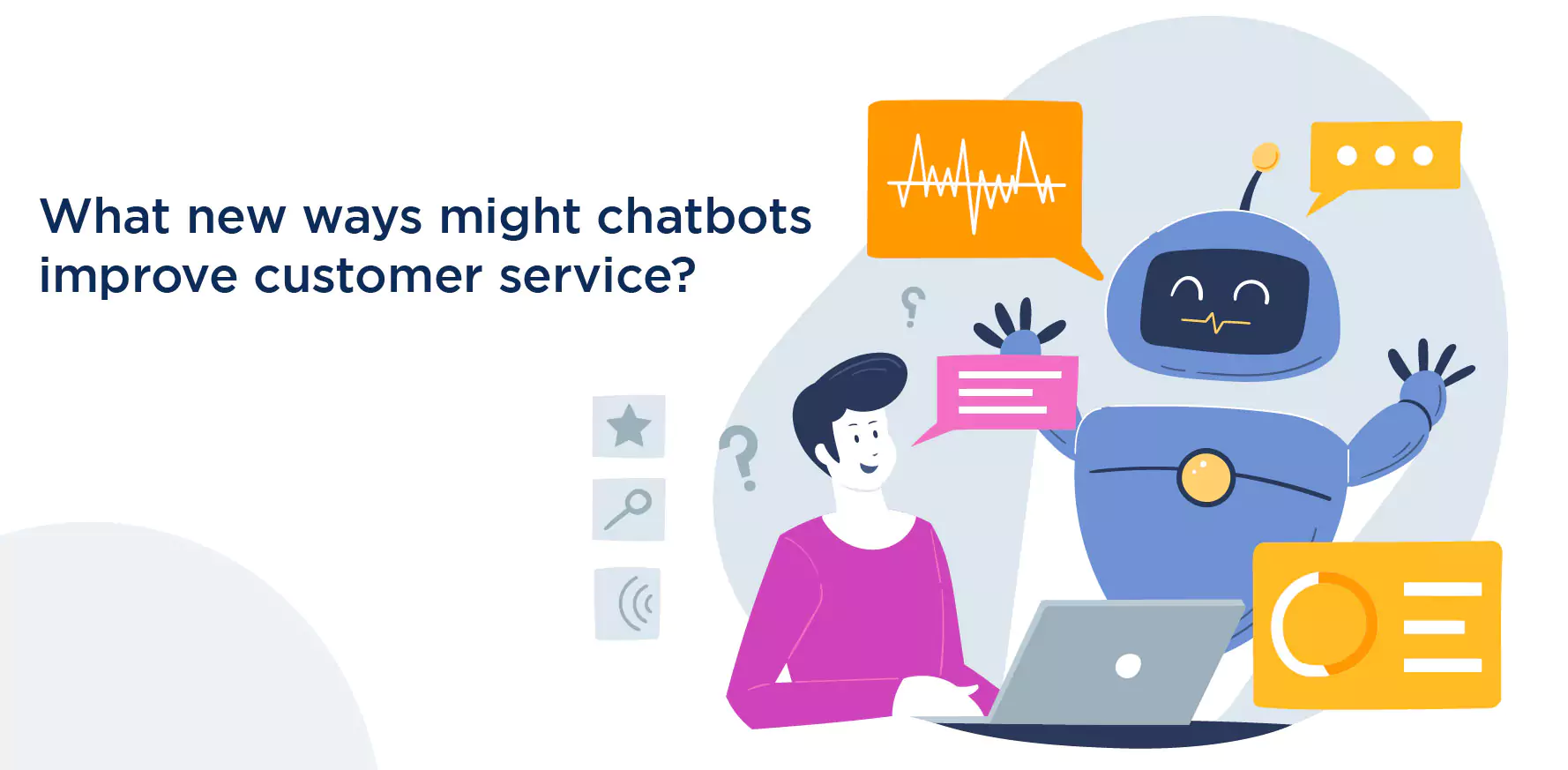 You are introducing artificial chatbots for customer service. Imagine a system that combines information about a specific consumer, particularly their preferences, to create a tailored experience for them. As a result, you can build your client service using these in-depth insights and reports.
What further changes can chatbots expect?
Currently, chatbots rely on natural language processing (NLP).
The objective is to make it possible for users and artificial intelligence to interact organically and comprehend complicated demands. It would allow customer support representatives to concentrate on other duties while the AI handles consumer inquiries.
Conclusion
Chatbots will probably be a feature of any profitable e-commerce platform for boosting sales and enhancing customer support. These marketing behemoths have grown significantly over the past several years, and by 2023, the chatbot industry is expected to surpass $5 billion.
If you also want your business enhanced, you must deploy a chatbot for your business, and we are always available to help you find the best as we provide the best chatbot service from our side. Sign up for BotPenguin for free assistance.