What is Natural Language Understanding (NLU)?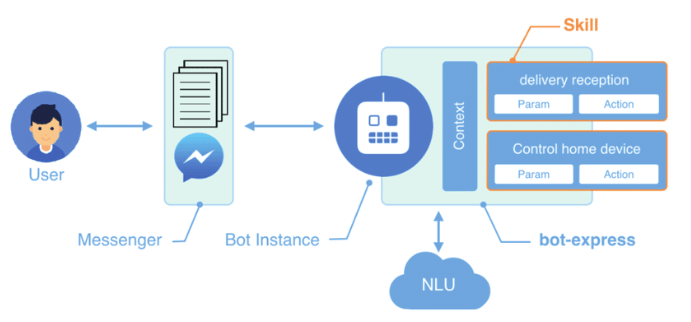 Natural Language Understanding (NLU) is a subfield of Artificial Intelligence (AI) that focuses on enabling computers to comprehend, interpret, and generate human language in a way that is both meaningful and useful. In other words, NLU is all about making machines "understand" our language, just like a fellow human would.
Importance of NLU in AI and Machine Learning
NLU plays a vital role in AI and Machine Learning, as it helps bridge the gap between human language and computer understanding. By enabling machines to process and analyze natural language data, NLU allows AI systems to perform tasks like sentiment analysis, machine translation, and information extraction, among others.
NLU vs. Natural Language Processing (NLP)
While NLU and Natural Language Processing (NLP) are often used interchangeably, they are not quite the same thing. NLP is a broader field that encompasses both NLU and Natural Language Generation (NLG). NLU focuses on understanding human language, while NLG is concerned with generating human-like language from data.
Why is Natural Language Understanding Important?
1. Enhancing Human-Computer Interaction
One of the main reasons NLU is essential is that it enhances human-computer interaction. By enabling computers to understand human language, NLU allows users to interact with machines more naturally and intuitively, creating a seamless and enjoyable experience.
2. Improving Customer Service and Support
NLU-powered chatbots and virtual assistants can provide quick and accurate customer support, reducing wait times and improving overall customer satisfaction. They can understand user queries, provide relevant information, and even carry out actions on behalf of the user.
3. Enabling Advanced Text Analysis
NLU allows for advanced text analysis, which can be used to extract insights from large volumes of text data. This can be particularly useful for businesses, as they can analyze customer reviews, social media comments, and other textual data to make data-driven decisions.
4. Facilitating Multilingual Communication
NLU makes it possible to develop sophisticated machine translation systems, enabling people who speak different languages to communicate with ease. This can help break down language barriers and promote cross-cultural understanding.
How Does Natural Language Understanding Work?
1. Tokenization
Tokenization is the process of breaking down text into individual words or tokens. This is an essential step in NLU, as it helps computers analyze and process the text more efficiently.
2. Part-of-Speech Tagging
Part-of-speech tagging involves assigning a grammatical category (such as noun, verb, or adjective) to each token in a given text. This helps NLU systems understand the structure and meaning of sentences.
3. Parsing
Parsing is the process of analyzing the grammatical structure of a sentence to determine its meaning. NLU systems use parsing techniques to identify relationships between words and phrases, which helps them understand the text more accurately.
4. Named Entity Recognition
Named Entity Recognition (NER) is the process of identifying and classifying entities (such as people, organizations, and locations) mentioned in a text. NER helps NLU systems extract useful information and understand the context of the text.
5. Sentiment Analysis
Sentiment analysis involves determining the sentiment or emotion expressed in a piece of text. This can be particularly useful for businesses, as it allows them to gauge customer opinions and feedback.
6. Coreference Resolution
Coreference resolution is the process of identifying when different words or phrases in a text refer to the same entity. This helps NLU systems maintain context and understand the relationships between different parts of the text.
Who Uses Natural Language Understanding?
1. Industries Benefitting from NLU
NLU has found applications in various industries, including healthcare, finance, marketing, customer service, and more. Its ability to process and analyze large volumes of natural language data makes it a valuable tool for businesses and organizations across the board.
2. Examples of NLU Applications
Some common applications of NLU include:
Chatbots and virtual assistants
Sentiment analysis tools
Machine translation services
Information extraction systems
Content recommendation engines
When is Natural Language Understanding Applied?
1. Real-time Conversational AI
NLU is used in real-time conversational AI applications, such as chatbots and virtual assistants, to understand user inputs and generate appropriate responses.
2. Automated Content Creation
NLU can be used to create automated content generation systems, which can help businesses produce written content, such as product descriptions, news articles, and more.
3. Data Mining and Analysis
NLU is used in data mining and analysis to extract insights from large volumes of textual data. This can help businesses make data-driven decisions and improve their strategies.
4. Machine Translation
NLU is an essential component of machine translation systems, enabling them to understand and translate text between different languages accurately.
Where is Natural Language Understanding Implemented?
1. NLU in Web and Mobile Applications
NLU can be found in various web and mobile applications, such as chatbots, virtual assistants, and language learning apps, to provide a more interactive and engaging user experience.
2. NLU in IoT Devices
NLU is increasingly being integrated into IoT devices, such as smart speakers and home automation systems, allowing users to interact with these devices using natural language commands.
3. NLU in Enterprise Software Solutions
Enterprise software solutions, such as customer relationship management (CRM) systems and business intelligence tools, are increasingly incorporating NLU capabilities to improve their functionality and user experience.
NLU Techniques and Algorithms
1. Rule-Based Approaches
Rule-based approaches to NLU involve using predefined rules and grammars to understand and interpret human language. While these methods can be effective for specific tasks, they can be inflexible and may struggle with more complex language structures.
2. Statistical and Machine Learning Methods
Statistical and machine learning methods involve training models on large datasets to learn patterns and relationships in human language. These methods can be more flexible and adaptive than rule-based approaches but may require large amounts of training data.
3. Deep Learning Techniques
Deep learning techniques, such as neural networks, have shown great promise in NLU tasks. These models can learn complex patterns and representations in language data, enabling them to perform tasks like sentiment analysis, machine translation, and more with high accuracy.
Challenges in Natural Language Understanding
1. Ambiguity and Context
Human language is often ambiguous, and understanding it requires knowledge of the context in which it is being used. This can be challenging for NLU systems, as they may struggle to determine the correct meaning of a word or phrase without sufficient context.
2. Sarcasm and Irony
Detecting sarcasm and irony in text is a difficult task, even for humans. NLU systems may struggle to identify these linguistic nuances, leading to misinterpretations.
3. Idiomatic Expressions
Idiomatic expressions, such as "break a leg" or "raining cats and dogs," can be particularly challenging for NLU systems, as their meanings cannot be derived from the individual words alone.
4. Evolving Language and Neologisms
Language is constantly evolving, with new words and phrases being created all the time. Keeping up with these changes can be challenging for NLU systems, as they may struggle to understand newly coined terms and expressions.
FAQs
1. What is Natural Language Understanding (NLU)?
Natural Language Understanding (NLU) is a subfield of AI that enables computers to comprehend and interpret human language in a meaningful way.
2. How does NLU differ from NLP?
While NLP (Natural Language Processing) focuses on the broader processing of human language, NLU specifically deals with understanding the meaning and context behind the language.
3. What are the applications of NLU?
NLU applications include chatbots, sentiment analysis, language translation, voice assistants, and text summarization, among others.
4. How does NLU work?
NLU works by using algorithms and machine learning models to analyze text, identify patterns and relationships, and extract meaning from the language.
5. What are the challenges in NLU?
Challenges in NLU include handling ambiguity, understanding idiomatic expressions, and dealing with language variations and evolving linguistic patterns.