What are Low Code Platforms?
Low code platforms are development environments that enable the creation of applications with little to no coding. These platforms utilize graphical user interfaces, drag-and-drop modules, and pre-built templates, allowing even non-technical users or 'citizen developers' to design functional apps.
Why Use Low Code Platforms?
Low code platforms are used to expedite digital transformation and boost productivity. They facilitate faster application development, reduce the burden on IT teams, lower development costs, and democratize app creation across an organization. In essence, they provide a speedier, accessible, and cost-effective route to digital innovation.
Who Uses Low Code Platforms?
From large enterprises to small businesses, non-profit organizations to educational institutions—low code platforms are used by a wide spectrum of entities seeking to fast-track digital solutions. They are particularly useful for IT teams, business analysts, and citizen developers trying to swiftly translate business needs into software solutions.
When to Use Low Code Platforms?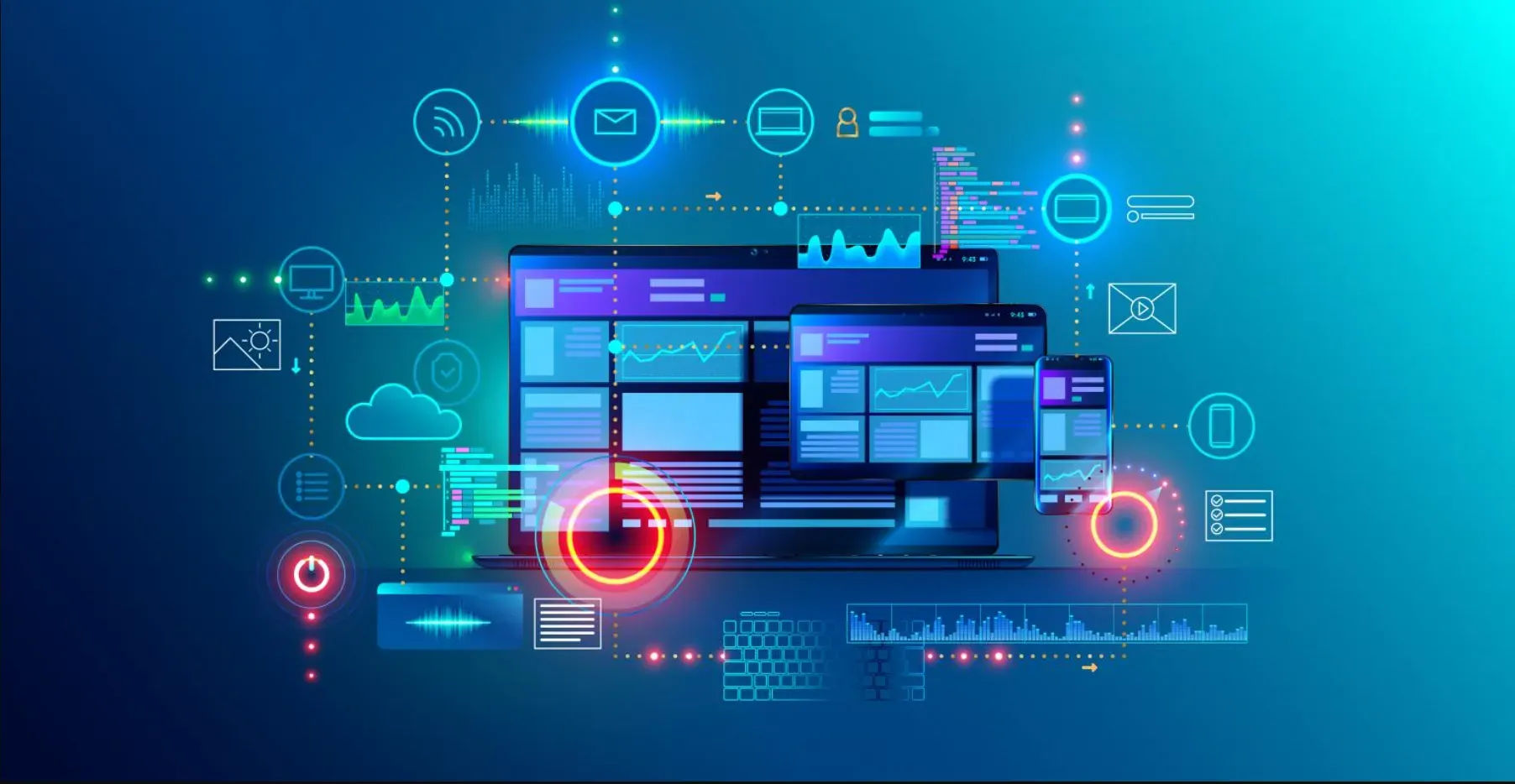 Low code platforms shine when there's a need for quick prototyping, streamlined workflows, or custom application development. They are notably effective when organizations want to digitize processes, implement new services, or develop internal tools without allocating extensive time or resources to traditional software development.
Where are Low Code Platforms Implemented?
Low code platforms find applicability across various business functions and industries. Whether it's automating HR functions, aiding financial decision-making, improving customer service in retail, or tracking patient health in healthcare—low code platforms can be implemented wherever customized applications can enhance business processes and outcomes.
Why Adopt a Low-Code Platform?
In this section, we'll explore the significant reasons for adopting a low-code platform.

Agility in Application Development
One of the primary reasons to adopt a low-code platform is the agility it offers in application development. It significantly reduces the time-to-market by simplifying the development process and allowing for quicker iterations.
Bridging the IT Skills Gap
Low-code platforms help bridge the IT skills gap in many organizations by enabling non-technical staff to create or adapt software applications. This empowerment meets immediate software needs and develops internal tech skills at the same while reducing dependence on external resources.
Cost Efficiency
A low-code development platform brings with it cost efficiency. It reduces the need for extensive resources and long-term upkeep involved in traditional programming, resulting in lower total cost of development and ownership.
Simplified Integration
Low-code platforms often come with pre-built integrations for popular software, making it easier for businesses to connect their existing systems and those newly built. This simplification reduces the complexity and duration of integration tasks.
Enhanced Innovation
Lastly, the easy-to-use interfaces of low-code platforms spur creativity and innovation. By providing a more accessible tool to a broader audience within a business, it encourages more people to contribute, leading to a wider range of app solutions.
The Benefits of a Low-Code Development Platform

Low-code development platforms can make businesses more productive and agile, delivering the following benefits:
Accelerates Application Delivery
One standout advantage of low-code platforms is they dramatically speed up application deployment time. Due to their visual, drag-and-drop interfaces, generating a fully functional application can be achieved in significantly less time than traditional coding methods.
Fosters Business and IT Collaboration
Low-code platforms also foster collaboration between business and IT teams. The simplified interface allows non-technical team members to actively participate in the software creation process, leading to rounded input and versatile applications.
Decreases Total Cost of Ownership
With a reduced need for specialized, in-house programmers and quicker development timelines, low-code platforms can also lower the overall cost of software ownership. These platforms can lead to significant savings in both resources and money over time.
Enables Rapid Prototyping
Low-code platforms allow you to build, test, and iterate prototypes swiftly. This fast-paced approach to prototyping can lead to more innovative solutions being identified and helps in quickly fine-tuning the final application based on users' feedback.
Empowers Citizen Developers
Finally, low-code platforms empower 'citizen developers', i.e., non-tech employees in your organization, to create or assist in the creation of apps. This democratization of app development leads to a more efficient and agile organization.
While deciding to adopt a low-code platform, remember to consider all factors like your team's technical proficiency, your project's requirements, and your available resources for optimal results.
What You Can Build with Low-Code and No-Code Platforms?
The possibilities are endless with low-code and no-code platforms. Here are some examples of business apps you can create: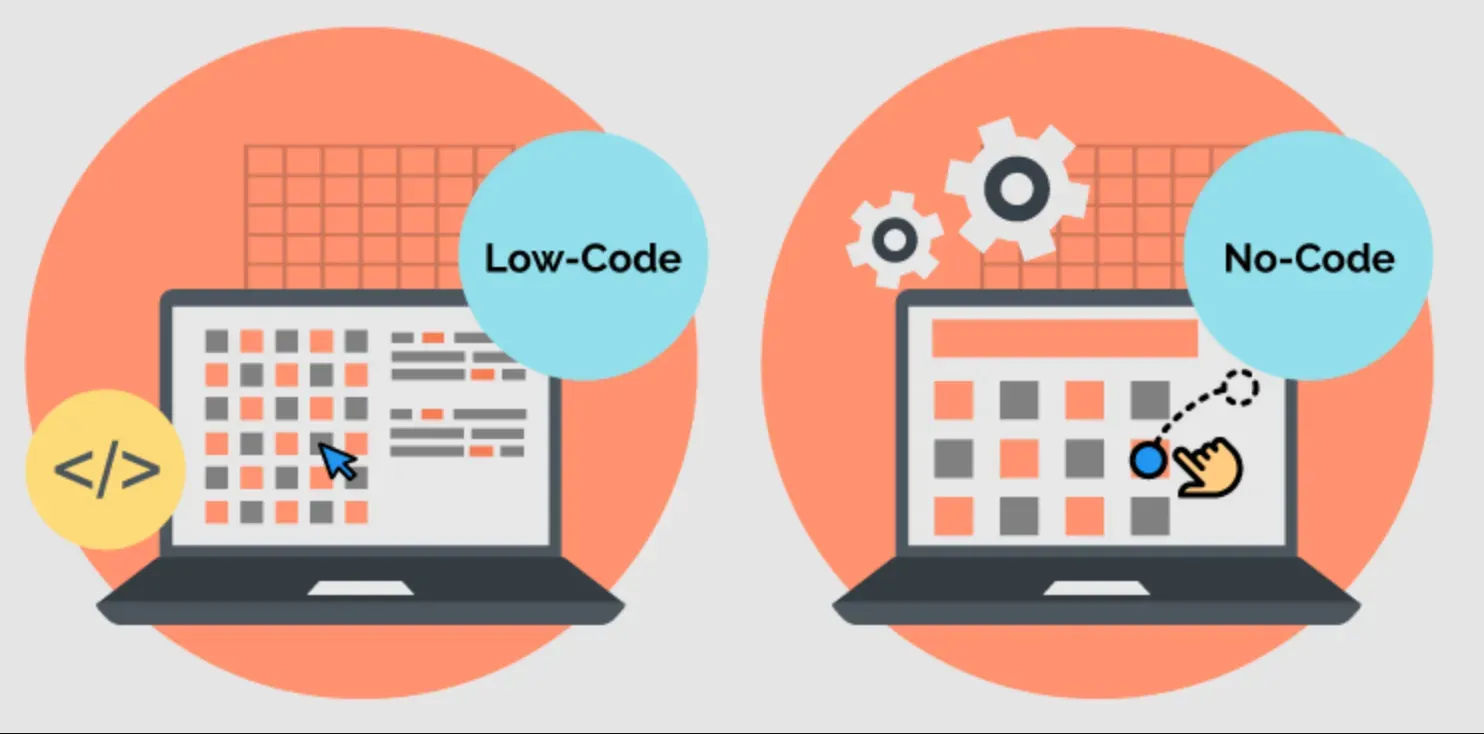 Business Process Automation Apps
Low-code and no-code platforms enable you to automate various business processes, such as workflow management, document approvals, and task scheduling. These platforms provide features that allow you to easily design and deploy apps that streamline and optimize your business operations.
Data Management and Reporting Apps
With low-code and no-code platforms, you can create applications to collect, manage, and analyze data without writing complex code. These platforms often include built-in integrations with popular databases, allowing you to efficiently create apps for data entry, reporting, and analysis.
Customer Relationship Management (CRM) Apps
Low-code and no-code platforms offer the ability to build customized CRM apps that centralize customer data, track sales activities, and manage customer interactions. These apps can help businesses improve customer relationship management and enhance sales processes.
Mobile Apps
Low-code and no-code platforms provide you with the tools to design and develop mobile apps for iOS and Android devices. These platforms typically offer a range of pre-built templates and components, making it easier to create feature-rich mobile apps without extensive coding knowledge.
Web Portals and E-commerce Apps
With low-code and no-code platforms, you can create web portals and e-commerce applications to showcase products, facilitate online transactions, and manage customer orders. These platforms often offer drag-and-drop interfaces, allowing you to build visually appealing and user-friendly web applications.
Internal Tools and Employee Self-Service Apps
Low-code and no-code platforms empower businesses to create internal tools and employee self-service apps tailored to their specific needs1. These apps can automate routine tasks, provide access to company information, and enhance collaboration among employees.
The Limitations of Low-Code and No-Code Platforms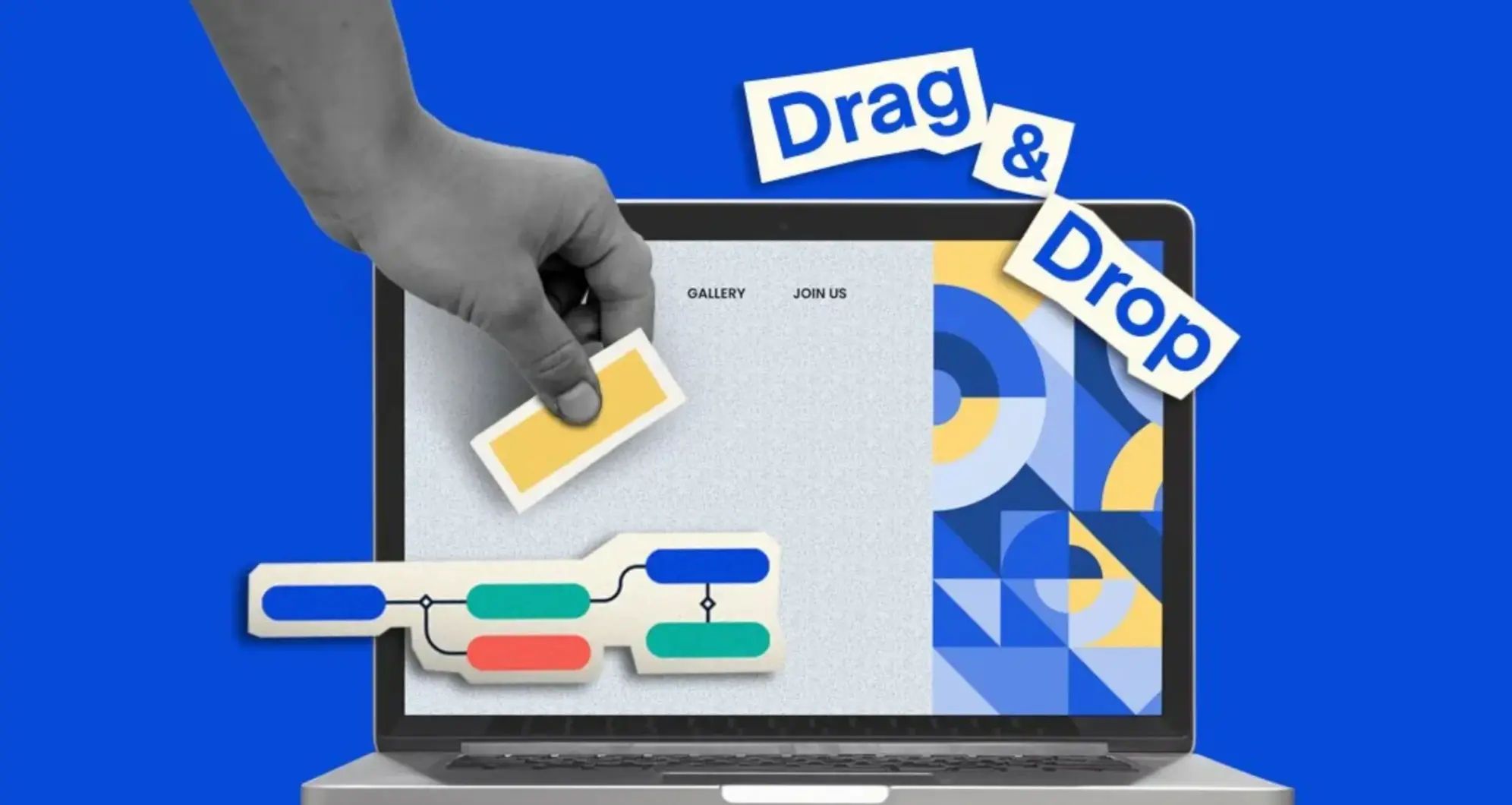 In this section, we'll investigate the potential limitations and drawbacks of implementing low-code and no-code platforms.
Restricted Customization
While low-code and no-code platforms empower speedy development, they can limit customization abilities to pre-built features and modules. For highly specific or sophisticated application requirements, traditional coding might still be necessary to achieve the desired functionality and uniqueness.
Scalability Concerns
Scalability can become a challenge with low-code and no-code platforms. As businesses grow and demands evolve, these platforms might not always be able to keep pace. It's crucial to assess whether the chosen solution can accommodate future growth and expanded system needs.
Dependence on Vendors
Reliance on platform vendors is a significant limitation. Since these platforms are proprietary, you could potentially be locked in with the vendor's standards, pricing, updates, and system changes. This vendor dependence could result in limited control over your applications.
Governance and Security Risks
Handling data compliance, governance, and security could pose risks with low-code and no-code platforms, especially when multiple citizen developers are involved. It may be challenging to manage application portfolios, maintain version control, and ensure data privacy standards are upheld meticulously.
Learning Curve and User Resistance
Despite being user-friendly, low-code and no-code platforms still require a learning curve. There can be resistance from teams accustomed to traditional coding methods. Moreover, while these platforms lower the coding barrier, understanding logic, workflow functions, data modeling, and system integrations remain essential.
Frequently Asked Questions (FAQs)
What are some popular low-code development platforms?
Some of the most popular low-code development platforms include Microsoft PowerApps, Mendix, OutSystems, Salesforce Lightning, and Betty Blocks.
Are there any requirements for using a low-code development platform?
Most low-code platforms require a reliable internet connection, a modern web browser, and compatible hardware such as a computer or tablet.
Do I need coding experience to use low-code development platforms?
No, most low-code platforms use click-and-drag interfaces that require little to no technical coding skills, making development accessible to non-technical users.
Can low-code development platforms integrate with other software and systems?
Yes, most low-code platforms offer APIs and integrations with other software and systems, enabling data sharing, automation, and improved workflows.
How does using a low-code platform impact app quality and security?
Low-code platforms come with in-built security features, regular software updates, and adhere to security and compliance standards. Quality assurance testing is conducted during the app development process to ensure high-quality results.