What is Logistics Management?
Logistics Management refers to the process of planning, implementing, and controlling the flow of goods, services, and information from the point of origin to the point of consumption. It involves the coordination of various activities including procurement, production, storage, transportation, and delivery to ensure efficient and effective supply chain operations.
Why is Logistics Management important?
Logistics Management plays a crucial role in businesses for several reasons as follows: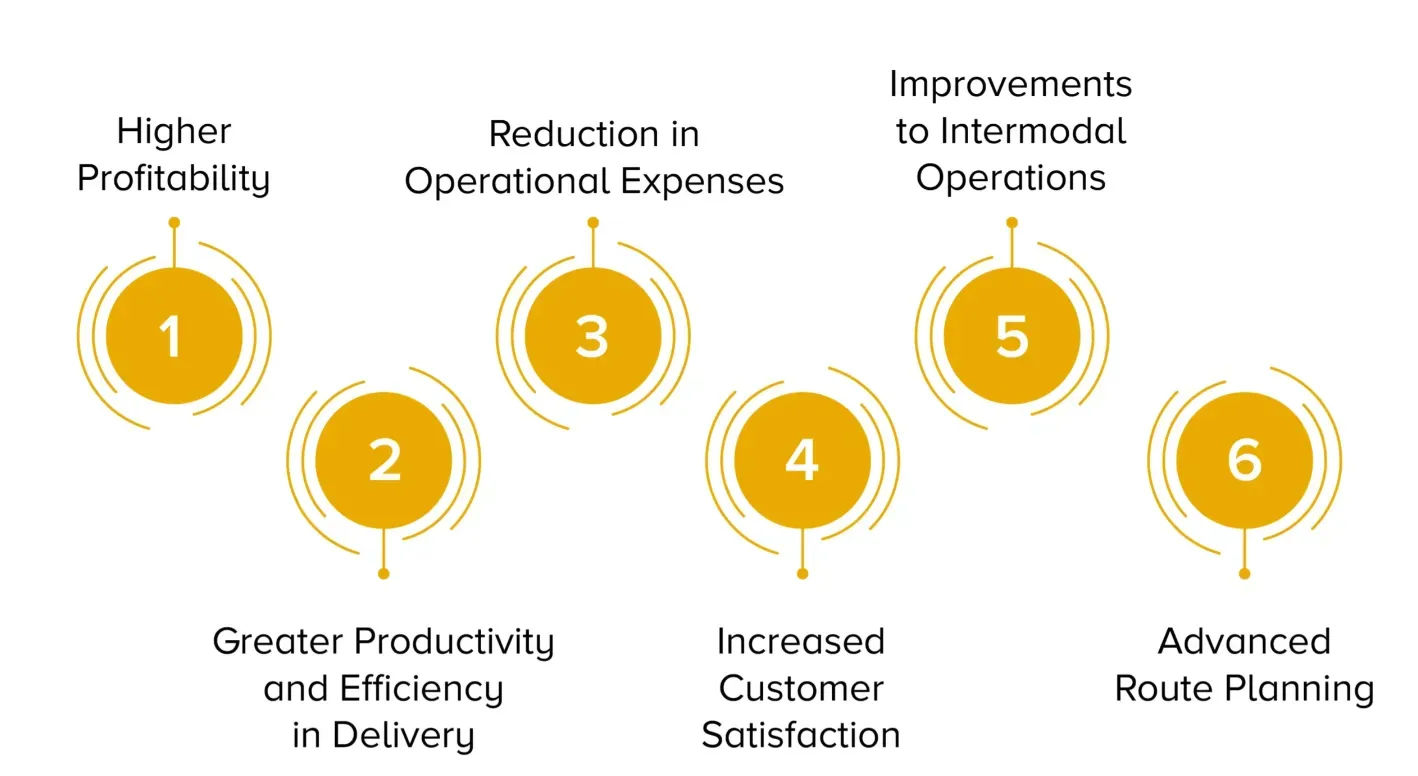 Boosting business profitability
Effective logistics management can help streamline operations, reduce costs, and improve overall efficiency, leading to increased profitability.
Improving customer experience
Efficient logistics ensure timely and reliable delivery of products, which enhances customer satisfaction and loyalty.
Reducing operational costs
By optimizing routes, consolidating shipments, and minimizing inventory holding costs, logistics management contributes to cost savings.
Enhancing visibility
Logistics management provides real-time tracking and visibility of shipments, enabling better coordination and communication with suppliers, customers, and other stakeholders.
Enhancing risk management
Logistics management involves assessing and mitigating risks associated with transportation, inventory management, and supply chain disruptions.
Who is involved in Logistics Management?
Several stakeholders and participants are involved in Logistics Management. Let's explore some of them:
Suppliers and Vendors
Suppliers and vendors are essential in the Logistics Management process as they provide the necessary raw materials, components, or finished products required by the organization. Their timely delivery and reliability impact the overall supply chain performance.
Manufacturers
Manufacturers are responsible for producing the goods or assembling the parts needed for the final product. They collaborate with suppliers, distributors, and retailers to ensure a smooth flow of goods throughout the supply chain.
Distributors and Wholesalers
Distributors and wholesalers play a significant role in Logistics Management by acting as intermediaries between manufacturers and retailers. They are responsible for storing, sorting, and distributing goods to various destinations.
Retailers and Customers
Retailers connect the final product with the end consumers. They manage inventory, display products, and facilitate sales. Customers, on the other hand, are an important part of Logistics Management as their demands and preferences drive the entire supply chain process.
Where does Logistics Management apply?
Logistics Management is applicable across various industries and sectors.
It is crucial in industries such as manufacturing, retail, e-commerce, healthcare, logistics service providers, and many more.
Any organization involved in the movement of goods or services requires effective Logistics Management practices to ensure smooth operations.
When is Logistics Management needed?
Logistics Management becomes necessary in several situations. It is needed when organizations want to streamline their supply chain processes, manage inventory effectively, reduce transportation costs, improve order fulfillment, expand their distribution network, or adapt to changing customer demands.
How does Logistics Management work?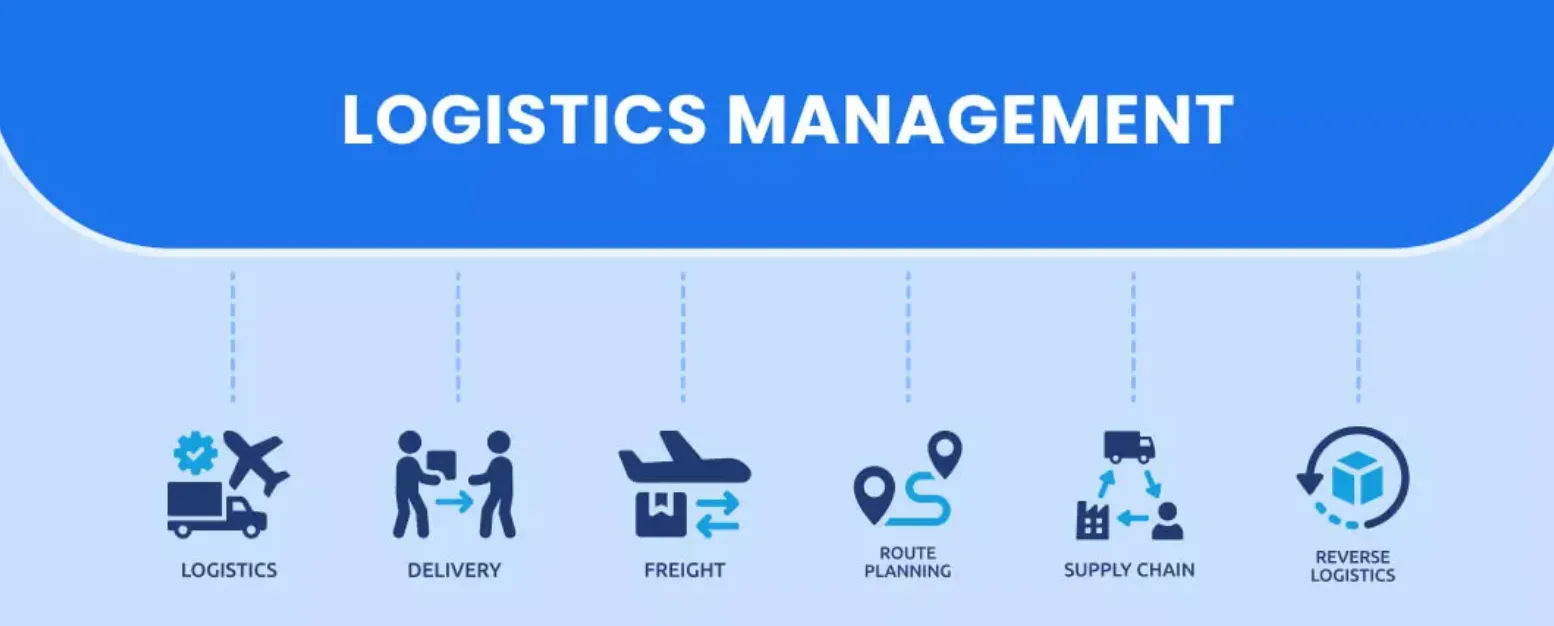 Logistics Management involves several interconnected processes and functions.
Let's take a closer look at some of the key aspects:
Demand Planning
Demand planning is a crucial element of Logistics Management, as it involves forecasting customer demands, managing inventory levels, and ensuring the availability of products when needed.
Inventory Management
Inventory management focuses on maintaining optimal inventory levels to meet customer demand without excessive stock. It involves activities such as stock tracking, replenishment, and managing storage space.
Transportation and Delivery
Transportation and delivery play a vital role in Logistics Management. It involves selecting the appropriate mode of transport, optimizing routes, monitoring shipments, and ensuring timely delivery to customers.
Warehouse Management
Warehouse management plays a critical role in Logistics Management by effectively managing storage and handling of goods. It includes activities such as inventory control, picking and packing, labeling, and optimizing storage space.
Challenges in Logistics Management
Logistics Management faces various challenges and overcoming these challenges requires effective planning, technological advancements, collaboration, and continuous improvement.
Inventory Management
Managing inventory is a crucial challenge in logistics management as it involves two key aspects - having enough inventory to meet customer demands and minimizing excess inventory to reduce costs. Balancing these two aspects requires accurate demand forecasting, efficient order processing, and effective communication with suppliers and customers.
Transportation and Freight Costs
Transportation costs can have a significant impact on logistics management. Managing multiple transportation modes, choosing the most cost-effective carriers, and optimizing routes are some challenges faced. Rising fuel prices, fluctuating exchange rates, and unpredictable weather conditions further add to this challenge.
Warehouse Operations
Efficient warehouse operations are vital to ensure smooth logistics processes. Challenges include determining the optimal warehouse layout, managing storage space effectively, implementing efficient pick and pack processes, and ensuring accurate inventory control and tracking. Additionally, there is a growing need for integrating automated systems and technologies to streamline warehouse operations.
Information and Communication Technology
Effective utilization of information and communication technology (ICT) is essential in logistics management. Challenges include integrating various ICT systems, such as warehouse management systems, transportation management systems, and customer relationship management systems. Ensuring interoperability and real-time data exchange between systems can enhance visibility, efficiency, and coordination across the supply chain.
Best Practices for Logistics Management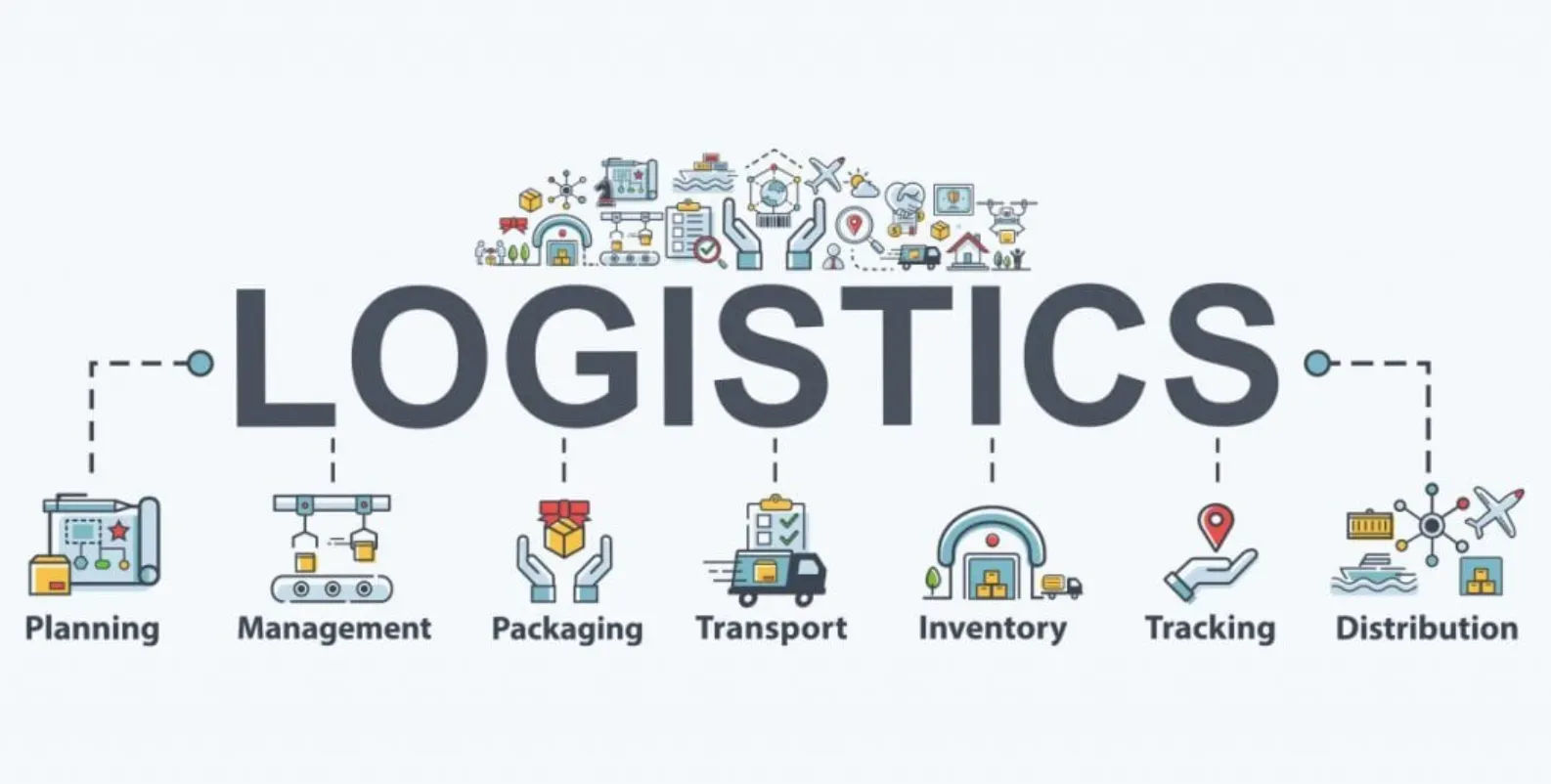 To optimize Logistics Management, organizations can adopt several best practices as follows:
Efficient inventory management
Keep track of inventory levels to avoid stockouts and excess inventory. Use inventory management systems to optimize stock levels and improve order fulfillment.
Streamline transportation
Optimize routes and consolidate shipments to minimize transportation costs. Utilize technology, such as transportation management systems, to track shipments in real-time and improve visibility.
Collaboration with suppliers
Establish strong relationships with suppliers to ensure timely and efficient delivery of goods. Regularly communicate and share forecasts to improve supplier performance.
Use of data analytics
Leverage data analytics to gain insights into logistics operations, identify patterns, and make informed decisions. Analyze key performance indicators (KPIs) such as delivery times, inventory turnover, and transportation costs to identify areas for improvement.
Embrace technology
Adopt emerging technologies such as artificial intelligence (AI), Internet of Things (IoT), and automation to streamline logistics processes, improve efficiency, and reduce costs.
Risk management
Identify and mitigate potential risks in logistics operations, such as supplier disruptions or natural disasters. Have contingency plans in place to minimize the impact of unforeseen events.
Frequently Asked Questions (FAQs)
What is Logistics Management?
Logistics Management involves the process of planning, implementing, and controlling the flow and storage of goods and services from one point to another efficiently and effectively.
What is the role of Logistics Management in Supply Chain?
Logistics Management is an integral part of the supply chain. It oversees the movement of goods between different stages, including raw material, production, warehousing, and distribution to ensure timely delivery.
What are the benefits of effective Logistics Management?
Effective Logistics Management leads to reduced costs, improved customer satisfaction, better inventory management, optimized transportation, and enhanced productivity and efficiency.
What are some of the challenges of Logistics Management?
Some of the common challenges in Logistics Management include fuel price fluctuations, managing inventory, poor transportation infrastructure, regulatory compliance, and supply chain disruptions.
What technologies are commonly used in Logistics Management?
Some of the common technologies used in Logistics Management include transportation management systems (TMS), warehouse management systems (WMS), radio frequency identification (RFID), and global positioning system (GPS).