What is Google Analytics?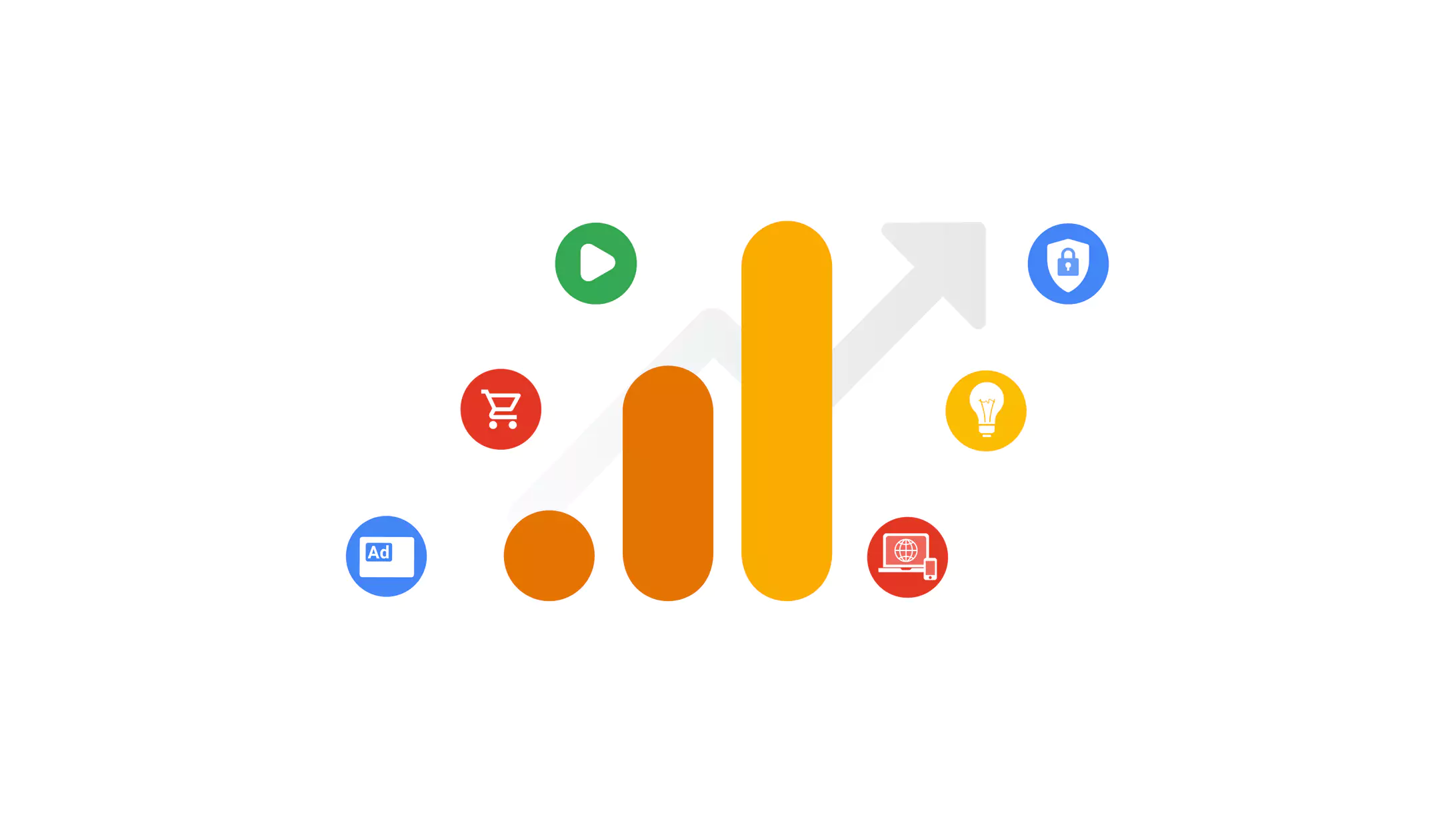 Google Analytics is a free web analytics tool that empowers you to analyze your website's performance and make data-driven decisions. It collects and organizes data related to your site's visitors, their behavior, and sources of traffic. The primary purpose of Google Analytics is to help you understand your audience better, track your marketing efforts, and optimize your website for conversions and engagement.
History and Evolution
Google Analytics has come a long way since its inception in 2005. It all started when Google acquired Urchin Software Corporation, a web analytics company. Google then rebranded and launched the product as "Google Analytics." Over the years, it has gone through several updates, including the introduction of real-time analytics, mobile app analytics, and enhanced e-commerce features, making it the go-to analytics platform for millions of users worldwide.
Importance in Digital Marketing
In the ever-evolving world of digital marketing, keeping track of your online performance is crucial. Google Analytics plays a significant role in helping businesses understand the effectiveness of their marketing strategies. Some of its importance in digital marketing include:
Identifying the most valuable traffic sources and channels
Tracking visitors' behavior and engagement on your site
Analyzing conversion rates and identifying areas for improvement
Evaluating the success of content marketing and social media campaigns
Aiding in SEO optimization by providing insights into user queries and site performance
With Google Analytics, digital marketers can make informed decisions and allocate resources more efficiently, ensuring a higher return on investment.
Who Benefits from Google Analytics?
1. Business Owners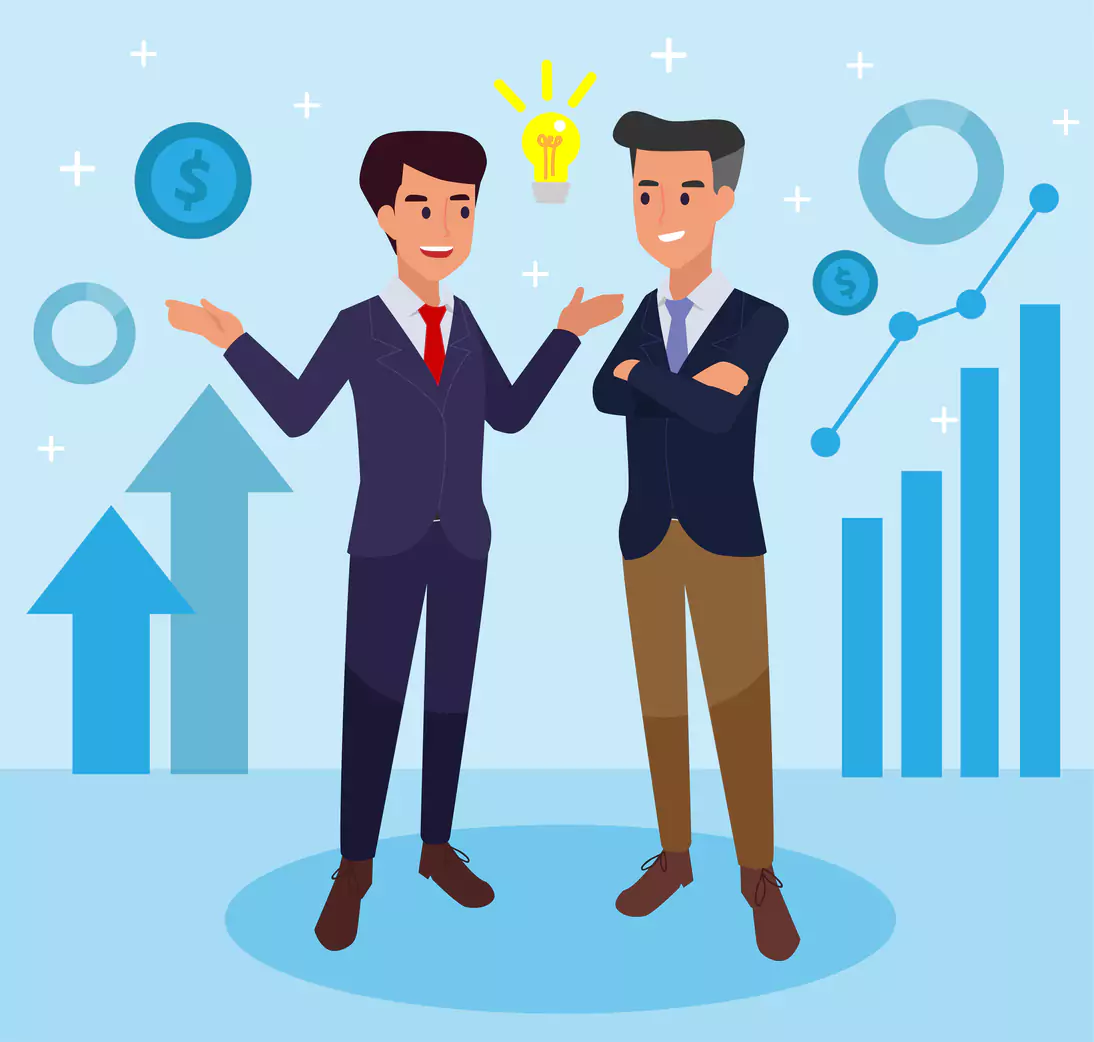 Whether you're a small business owner or a large enterprise, understanding your website's performance is vital for growth. Google Analytics offers valuable insights that help business owners make data-driven decisions about their marketing strategies, website design, and user experience. By leveraging this information, businesses can optimize their online presence, attract more customers, and ultimately, increase revenue.
2. Digital Marketers
Google Analytics is a digital marketer's best friend. It provides them with essential data to measure the success of their marketing campaigns, identify trends, and uncover areas for improvement. With Google Analytics, digital marketers can track not only the number of visitors but also the quality of these visitors. This enables them to refine their marketing strategies, allocate resources effectively, and maximize their impact.
3. SEO Specialists
Search engine optimization (SEO) specialists rely on Google Analytics to gain insights into their website's organic search performance. With this information, they can identify the most effective keywords, understand user behavior, and uncover opportunities for improving their site's search engine ranking. Moreover, Google Analytics helps SEO specialists track the impact of their optimization efforts, ensuring they stay on top of their game in the competitive online landscape.
4. Web Developers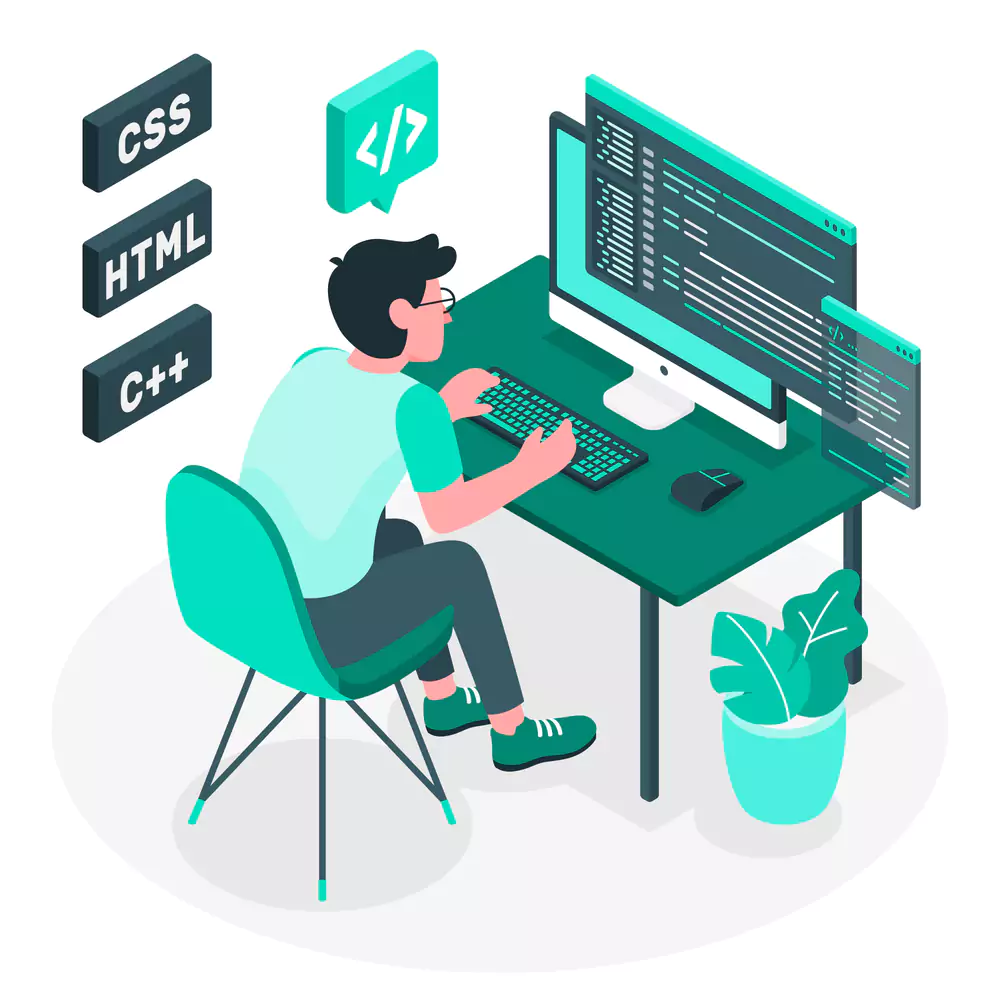 Google Analytics isn't just for marketers and business owners - it's a valuable tool for web developers too. By integrating Google Analytics into their projects, developers can gain insights into how users interact with the site, identify potential issues, and monitor the site's performance. This information is crucial in creating a seamless, user-friendly experience that keeps visitors coming back for more.
Why Use Google Analytics?
Ah, the age-old question: Why bother using Google Analytics? We're glad you asked! There are a plethora of reasons to embrace this powerful tool, and we're here to break it down for you. So grab a cup of coffee, sit back, and let's dive in!
1. Data-Driven Decision Making
If you're not making decisions based on data, you're just guessing. And who wants to be that person at the party who's always guessing? Not us! Google Analytics provides valuable insights into your website's performance, allowing you to make well-informed decisions that can take your business to new heights. From tracking user behavior to identifying popular content, Google Analytics is like having your very own crystal ball. But with actual data instead of murky visions.
2. Evaluate Marketing Campaigns
You've spent countless hours (and dollars) on your marketing campaigns, so it only makes sense to measure their effectiveness. Google Analytics helps you do just that by providing insights into how users are interacting with your campaigns. You can see which channels are driving the most traffic, how long users are staying on your site, and even track conversions. With this valuable information at your fingertips, you can tweak and refine your campaigns to maximize their impact. After all, you wouldn't want all that hard work to go to waste, would you?
3. Optimize Website Performance
There's nothing worse than a slow-loading website, am I right? Google Analytics won't make your site faster (sorry!), but it can help you identify areas that need improvement. From page load times to mobile responsiveness, Google Analytics provides the data you need to ensure your website is running as smoothly as possible. After all, a well-performing website leads to happier users, and happier users lead to more conversions. It's a win-win!
4. Enhance User Experience
Websites are like parties: if your guests aren't having a good time, they're going to leave. Google Analytics helps you create a user experience that keeps your visitors engaged and coming back for more. By analyzing user behavior, you can identify areas of your site that need a little extra love, and make changes that will put a smile on your users' faces. And who doesn't love a good party?
When to Use Google Analytics?
Now that we've convinced you of the many benefits of Google Analytics (we hope!), it's time to answer another burning question: When should you use it? Spoiler alert: it's pretty much always!
1. Setting up a New Website
If you're creating a new website, Google Analytics should be one of the first tools you set up. After all, you want to start gathering data from day one, right? From tracking your initial traffic to understanding user behavior, Google Analytics provides valuable insights that can help you make your website the best it can be right out of the gate.
2. Ongoing Monitoring and Analysis
Think of Google Analytics as your website's personal trainer: it's always there to keep you in tip-top shape. By regularly monitoring your site's performance and analyzing the data, you can make ongoing improvements that will keep your website healthy and thriving. Plus, it's a great way to spot trends and identify opportunities for growth.
3. During and After Marketing Campaigns
You've launched a shiny new marketing campaign, and you're eager to see how it's performing. Google Analytics to the rescue! By tracking your campaign's performance in real-time, you can make adjustments on the fly to ensure maximum effectiveness. And once your campaign has ended, use the data to evaluate its overall success and identify areas for improvement in future campaigns. Who knew data could be so fun?
4. A/B Testing and Optimization
If you're not familiar with A/B testing, think of it as a friendly competition between two versions of a webpage or marketing element. Google Analytics makes it easy to conduct A/B tests and analyze the results, helping you optimize your website and marketing materials for maximum impact. So go ahead, pit your headlines, images, or call-to-actions against each other, and let the best version win!
Where to Access Google Analytics?
So, you've decided to take the plunge and explore the magical world of Google Analytics. Fantastic choice! But where do you start? Fear not, dear reader, we've got you covered. Here are the various ways you can access Google Analytics:
1. Google Analytics Website
The most common way to access Google Analytics is through its website. Simply head over to https://analytics.google.com/ and sign in using your Google account. If you're new to Google Analytics, you'll need to sign up for a free account first. Once logged in, you'll be greeted with your Google Analytics dashboard, where you can dive into all the glorious data!
2. Mobile App
Can't bear to be away from your precious analytics data? We feel you. That's why Google has created the Google Analytics mobile app, available for both Android and iOS devices. With the app, you can access your data on the go, track real-time activity, and stay up to date with your website's performance. Just search for "Google Analytics" in your respective app store, download the app, and sign in with your Google account.
3. Integrations with Other Tools
Google Analytics can also be integrated with various other platforms and tools. This allows you to access your analytics data within those tools, streamlining your workflow and making data-driven decisions even easier. Some popular integrations include:
Google Data Studio: Create custom, interactive reports and dashboards using your Google Analytics data.
Google Ads: Link your Google Analytics account to your Google Ads account to track ad performance and optimize your campaigns.
Content Management Systems (CMS): Many CMS platforms, like WordPress and Shopify, offer Google Analytics integration, allowing you to access your data directly from your website's admin panel.
How to Set Up and Use Google Analytics?
Alright, you know where to find Google Analytics, but how do you set it up and start using it? Let's walk through the process together, step by delightful step.
1. Account Creation and Property Setup
First things first: you'll need to create a Google Analytics account (if you haven't already). Head over to the Google Analytics website and sign up using your Google account. Once you're signed up, you'll be prompted to create a "property." Think of a property as a unique website or app you want to track. Give your property a name, and you're all set!
2. Installing Tracking Code on Your Website
For Google Analytics to work its magic, you'll need to install a tracking code on your website. This code collects data from your site and sends it back to Google Analytics for processing. Fear not, it's easier than it sounds!
After creating your property, Google Analytics will provide you with a unique tracking code (it looks like a snippet of JavaScript code).
Copy this code, and paste it into the header (between the <head> tags) of every page on your website.
If you're using a CMS like WordPress or Shopify, there are plugins and integrations available that can help you install the tracking code without having to edit your site's code manually.
3. Configuring Basic Settings
Now that your tracking code is in place, it's time to configure some basic settings in Google Analytics:
Set up your "reporting timezone" to ensure your data is reported accurately based on your location.
Configure "goals" to track specific actions or conversions on your website (e.g., newsletter sign-ups, purchases, etc.).
Enable "site search" tracking if your website has a search functionality, allowing you to analyze how users search within your site.
Apply filters to exclude internal traffic, bots, and spam, ensuring your data is clean and accurate.
4. Navigating the Google Analytics Dashboard
Congratulations! You've set up Google Analytics and are ready to explore your data. The Google Analytics dashboard is your command center, where you can view various reports and gain insights into your website's performance. Here's a quick overview of some key sections:
Real-Time: See how many users are on your site right now, what pages they're viewing, and where they're coming from.
Audience: Dive deep into your website's audience demographics, interests, and behavior.
Acquisition: Analyze your traffic sources and channels, and see how users are finding your site.
Behavior: Understand how users engage with your content, which pages are popular, and how they navigate through your site.
Conversions: Track your goals, e-commerce transactions, and other important actions that drive your business forward.
Key Google Analytics Terminology
Before you dive headfirst into the deep end of Google Analytics, it's essential to familiarize yourself with some key terminology. After all, you don't want to be left scratching your head when faced with a sea of metrics and dimensions! So, let's break down some crucial Google Analytics terms.
1. Metrics and Dimensions
Metrics and dimensions are the bread and butter of Google Analytics. Metrics are the quantitative measurements of your website's performance, while dimensions are the attributes or characteristics that describe your data.
For example, "Pageviews" is a metric that measures the number of times a page is viewed, and "Browser" is a dimension that describes the type of browser your users are using. Together, metrics and dimensions help paint a vivid picture of your website's performance and user behavior.
2. Channels and Source/Medium
Channels and Source/Medium are two ways Google Analytics categorizes your traffic sources. Channels are broad groupings of traffic sources, such as Organic Search, Direct, Social, and Referral. Source/Medium, on the other hand, provides more granular information about where your users are coming from.
For example, if a user clicks a link to your site from a Facebook post, the channel would be "Social," and the Source/Medium would be "facebook.com/referral."
3. Sessions, Users, and Pageviews
These three terms are the foundation of your Google Analytics reports:
Sessions: A session represents a single visit to your website, encompassing all the actions a user takes within a given time frame.
Users: Users are the people visiting your website. Google Analytics differentiates between "new users" (first-time visitors) and "returning users" (those who have visited your site before).
Pageviews: A pageview occurs each time a page on your website is loaded or reloaded in a user's browser. This metric helps you understand which pages are popular and how users engage with your content.
4. Bounce Rate and Exit Rate
Bounce Rate and Exit Rate are two metrics that help you gauge the effectiveness of your website's user experience:
Bounce Rate: The percentage of single-page sessions, where users leave your site without interacting with any other pages. A high bounce rate may indicate that your content or user experience isn't meeting users' expectations.
Exit Rate: The percentage of exits (when a user leaves your site) from a specific page, compared to the total number of views for that page. This metric helps you identify pages where users tend to leave your site, which may need optimization or improvement.
5. Goals, E-commerce, and Event Tracking
Google Analytics allows you to track specific actions or conversions on your website through Goals, Ecommerce, and Event Tracking:
Goals: Goals are custom-configured actions or outcomes that you want users to complete on your website, such as signing up for a newsletter or making a purchase. By setting up Goals, you can measure your website's effectiveness in driving these desired actions.
Ecommerce: The Ecommerce tracking feature allows you to track transactions and revenue generated by your online store, providing valuable insights into your customers' shopping behavior and product performance.
Event Tracking: Events are user interactions with your site that don't involve loading a new page, such as clicking a button or playing a video. Event Tracking allows you to measure and analyze these interactions, helping you optimize your site for user engagement.
Advanced Google Analytics Features
Once you've mastered the basics, it's time to explore some of the more advanced features Google Analytics has to offer:
1. Custom Reports and Dashboards
Google Analytics allows you to create custom reports and dashboards tailored to your specific needs. Custom Reports let you choose the exact metrics and dimensions you want to see, while Dashboards provide a visual overview of your data, allowing you to monitor key performance indicators at a glance.
2. Segmentation and Filters
Segmentation and filters enable you to isolate specific subsets of your data for more in-depth analysis. Segmentation lets you compare different user groups or behaviors, while filters allow you to exclude or include specific data in your reports. This helps you uncover hidden patterns and trends in your data, providing actionable insights for optimization.
3. Multi-Channel Funnels and Attribution Models
Multi-Channel Funnels and Attribution Models help you understand the complete user journey and the role of different marketing channels in driving conversions:
Multi-Channel Funnels: These reports show how users interact with your site across multiple sessions and channels before converting. This helps you understand the value of each channel and allocate your marketing resources more effectively.
Attribution Models: Attribution models determine how much credit each channel receives for a conversion. Google Analytics offers several pre-built models, such as Last-Click, First-Click, and Linear, as well as the option to create
FAQs
1. What is Google Analytics?
Google Analytics is a free web analytics tool that tracks website traffic, user behavior, and provides insights to optimize your website and marketing strategies.
2. How do I set up Google Analytics?
Sign up for a Google Analytics account, create a property for your website, and add the tracking code to your website's HTML.
3. What are Google Analytics goals?
Goals in Google Analytics help measure specific user actions, such as form submissions, purchases, or time spent on a page, to track your website's performance.
4. Can I track multiple websites with Google Analytics?
Yes, you can create multiple properties within your Google Analytics account to track different websites or subdomains.
5. How do I grant access to my Google Analytics account?
In Google Analytics, go to Admin, select "User Management," and add email addresses to grant access with specific permissions.