What is Facial Recognition?
Facial recognition is a type of biometric technology that identifies or verifies a person's identity by comparing and analyzing patterns based on the person's facial contours.
It is a sophisticated system that primarily works by capturing a facial image, converting it into a mathematical pattern known as "facial signature," and then comparing this signature with the ones in a facial database to find a match. Recently, facial recognition has been increasingly adopted in various sectors including security, social media, smartphones, and more due to its convenient and contactless nature. However, its use also raises privacy and consent concerns that are widely debated.
How does Facial Recognition Work?
In this section, we'll cover how facial recognition technology works, from detecting facial features to biometric data comparisons.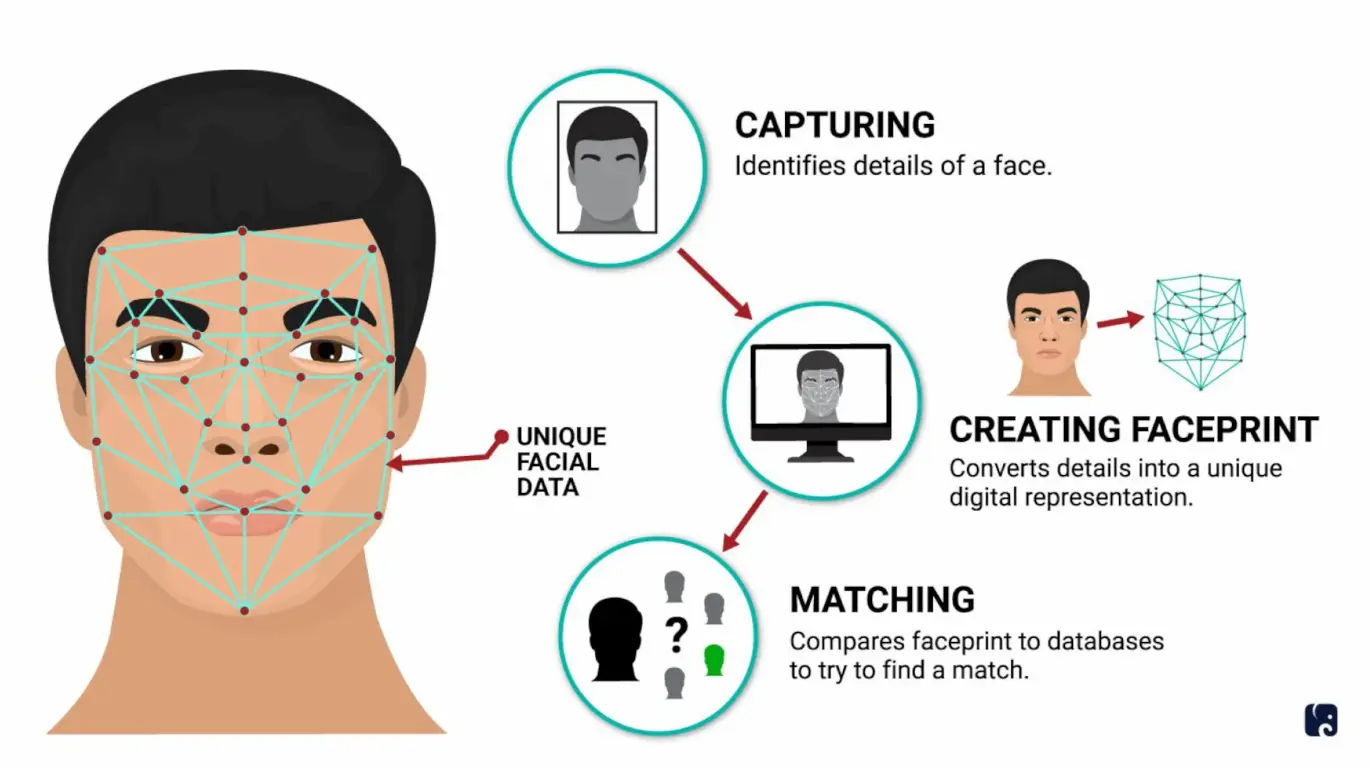 Discovering Faces within Images
Facial recognition starts by detecting human faces within digital images or video frames. This process involves identifying facial patterns and unique characteristics, such as the presence of eyes, nose, or mouth. Common methods include using Viola-Jones and HOG (Histogram of Oriented Gradients) algorithms for this purpose.
Identifying Facial Features or "Landmarks"
After detecting a face, the recognition system identifies facial features, also known as "landmarks." These include various points on the face, like eyes, eyebrows, nose tip, and mouth corners. Advanced algorithms, such as Deep Learning-based systems, locate and map these landmarks, allowing further facial analysis.
Normalizing and Encoding the Face
Next, the system normalizes and encodes the face to establish consistency for comparison. Normalization involves adjusting the image's scale, size, and brightness, while encoding reduces the face's complex information to a simpler and more manageable form. Deep Learning models, like Convolutional Neural Networks (CNNs), play a significant role in encoding facial data effectively.
Comparing Against a Database
The encoded facial data is compared against a database of known faces to find a match. This database typically contains encoded facial data from several subjects, possibly collected from sources like existing photos or previously captured facial scans. The comparison method usually depends on the encoding technique and associated algorithms.
Analyzing and Making Decisions
The facial recognition system analyzes the comparison results and makes a final decision about the matched identity. Depending on the application, the output could be a confirmation of a person's identity or a list of potential matches with probabilities. These results are then used for various purposes, such as security checks, attendance tracking, or unlocking a device.
We're turning the spotlight on facial recognition technology. We'll explore the perks, drawbacks, and various applications of this fascinating tech.
Perks of Facial Recognition
Unveiling the silver linings of facial recognition tech, it's no surprise that it's making waves across numerous sectors.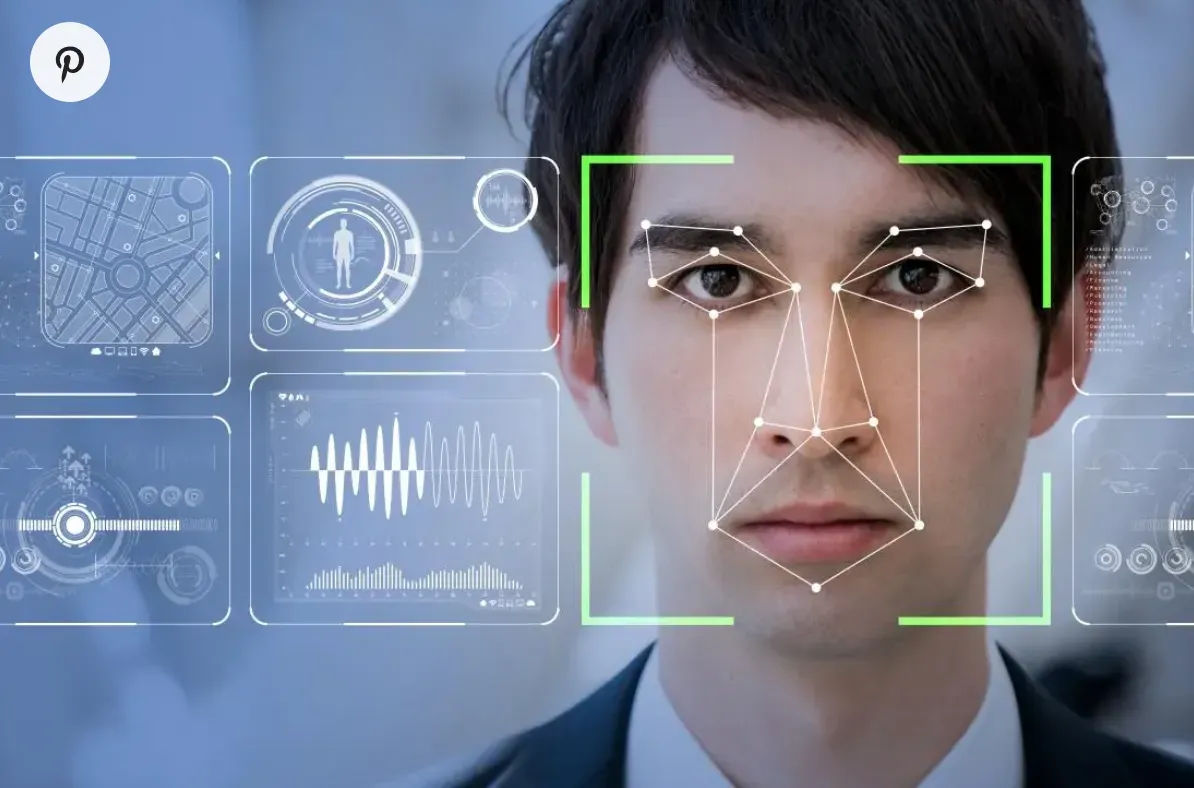 Security Boost
From airports to smartphones, facial recognition has proven to be invaluable. It helps keep tabs on individuals overstaying their visas or nabbing the ones under criminal investigation. And let's not forget its role in ramping up cellphone security.
Speedy Identification
Ever thought education institutions and facial recognition can team up? That's right! With facial recognition systems on board, campuses can raise their security game and keep track of who's who in no time.
Locating Lost Individuals
Believe it or not, facial recognition technology can play a part in reuniting families. By putting facial features up against known faces in databases, missing persons can be identified.
Quick Access to Devices and Digital Buckets
Our beloved smartphones now offer a swift and secure method to unlock phones and navigate digital wallets, all thanks to facial recognition tech.
The Flip Side of Facial Recognition
Sure, facial recognition technology comes with a ton of perks. But it's not all sunshine and rainbows.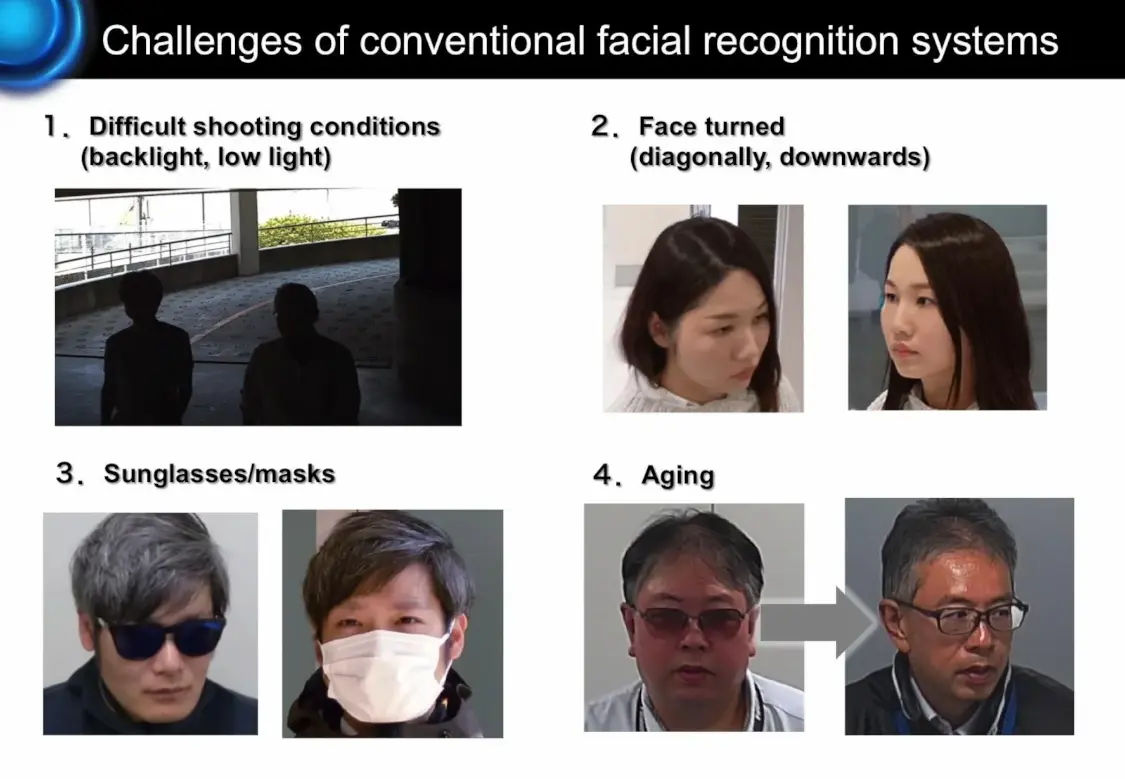 The Risks of Misidentification
Riding solely on facial recognition can lead to harrowing cases of misidentification. Innocent folks might just get wrapped up in criminal accusations!
Accuracy Goes Down with Age
As people age, facial recognition tech loses its accuracy in identifying individuals. That's an issue that needs addressing!
Recognition Bias: Race and Gender
Several studies flag down a grave concern: facial recognition systems can be a bit wobbly when identifying people of color and women. It's high time biases get expelled from this technology!
Fallibility: Disguises and Trickery
Looks like facial recognition has a soft spot! Disguises, masks, sunglasses, and even some makeup can trick the systems, affecting their reliability.
Privacy and Security Woes
Facial recognition is raising a whole lot of eyebrows. Why? Because facial data can be scooped up and stored without permission. Even worse, hackers can easily turn this data into their playground.
Facial Recognition in Action
From airports and smartphones to educational institutions and businesses, facial recognition is making quite the entrance.
Airports and Border Control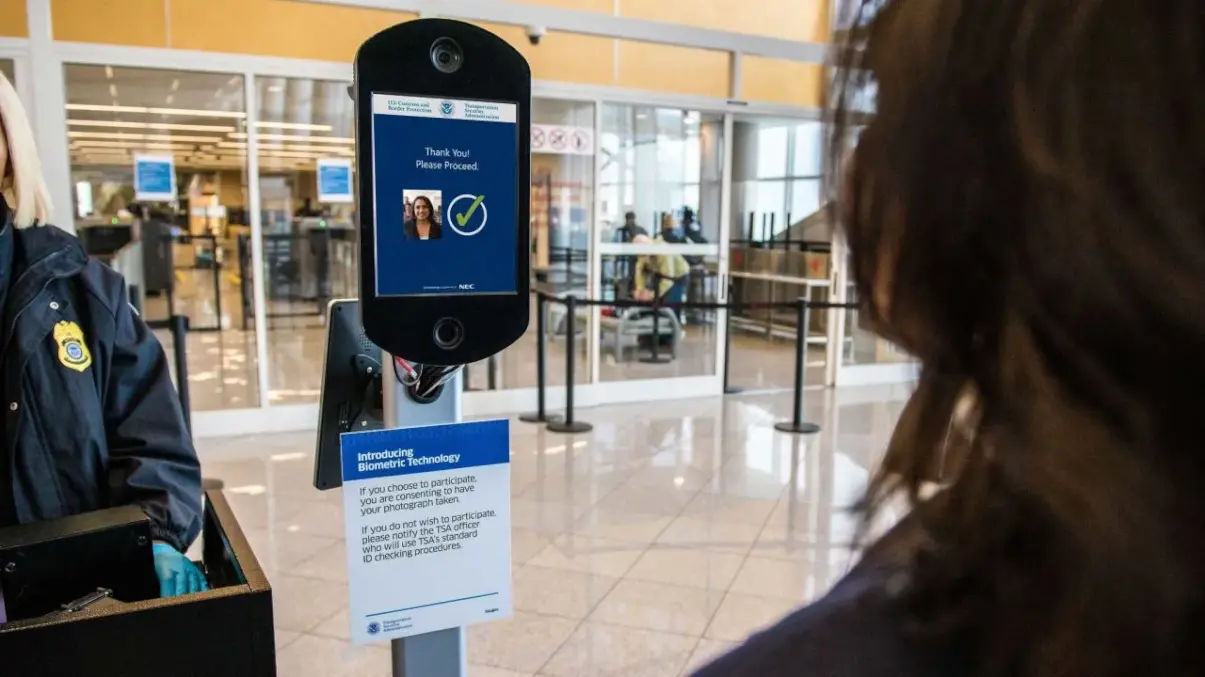 The Department of Homeland Security and some airlines are turning to facial recognition to nab individuals overstaying their visas or under criminal investigation.
Smartphone Authentication
Tech giants like Apple are welcoming facial recognition with open arms. Why? To make unlocking phones and accessing digital wallets a breeze for users.
Educational Institutions
Many educational institutions are harnessing facial recognition software to beef up security measures and monitor who's roaming around on campus.
Social Media Platforms
Social media giants like Facebook play the facial recognition card to spot faces in photos and suggest tags, thereby enhancing the user experience.
Retail and Business Sector
Retailers are jumping on the facial recognition bandwagon to strengthen security and keep an eye out for shoplifters. Marketers and advertisers, too, are diving into facial recognition to target specific audiences.
Privacy and Security Concerns With Facial Recognition
In this section, we'll delve into some of the privacy and security concerns associated with facial recognition technology.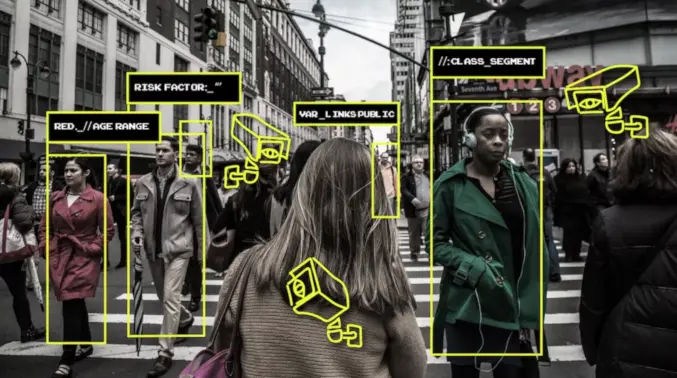 Privacy Challenges with Facial Recognition
Facial recognition technology can often be a double-edged sword. On one side, it can enhance security measures, but on the other side, it can pose serious threats to individual privacy. In a world where facial recognition is becoming commonplace, the capability for potential misuse of personally identifiable information is a growing concern.
The Risk of Biometric Data Breaches
Biometric data like our facial features are unique and can't be changed like a password. This means that if a database holding this information is hacked, individuals could be permanently vulnerable. The risk of breaches involving biometric data poses a huge security challenge and raises questions about how adequately this data is safeguarded.
Facial Recognition Errors and Misidentifications
Despite advancements, facial recognition technology isn't foolproof. Inaccuracies, particularly tied to age, gender, and race, can lead to misidentifications. These errors can result in innocent people being implicated in criminal investigations or being falsely denied services, which leads to significant security and ethical concerns.
Potential for Mass Surveillance
Facial recognition technology, when in the wrong hands, can be a tool for indiscriminate mass surveillance, infringing upon individuals' rights to privacy. Worryingly, without proper regulation, there's a risk that this technology could be used in ways that violate civil liberties.
The Need for Regulatory Oversight
Given these concerns, there's an increased need for robust regulatory oversight to protect individuals' privacy and security. Clear guidelines are required to prevent misuse, protect sensitive data, address system inaccuracies, and ensure the technology aligns with established human rights principles.
Frequently Asked Questions (FAQs)
Can Facial Recognition Work with a Mask?
While masks can pose challenges for facial recognition technology, companies are working to develop algorithms that focus on visible facial features above the mask, overcoming this limitation.
What is Facial Recognition Used For?
Facial recognition has various applications such as marketing, law enforcement, identifying suspects, tracking missing persons, and enabling easy device authentication.
How Accurate is Facial Recognition?
Facial recognition technology can achieve accuracy rates nearing 100% in controlled environments using high-quality reference images. However, in real-world scenarios, accuracy rates may be lower, especially when using public images or dealing with factors like aging.
Remember, facial recognition technology is constantly evolving, and it's essential to stay informed about its advances and implications to make informed decisions about its use.
Can facial recognition technology differentiate identical twins?
Yes, facial recognition technology can differentiate identical twins by analyzing subtle differences in their facial features, such as freckles, moles, or eye shape.
Can facial recognition systems be fooled by photographs or videos?
Some facial recognition systems can be fooled by photographs or videos, but advanced systems have measures in place to detect and prevent such spoofing attempts.