What is a Conversational Assistant?
A conversational assistant, also known as a virtual assistant or chatbot, is an artificial intelligence (AI) powered software that can understand and respond to human language. These digital sidekicks are designed to provide personalized, context-specific support through text or voice communication, making it easy for users to find the information they need, complete tasks, or resolve issues.
The Evolution of Conversational Assistants
The journey of conversational assistants began with simple rule-based chatbots that could only respond to specific phrases or commands. As technology advanced, AI and natural language processing (NLP) were introduced, allowing these digital helpers to understand and interact with users more naturally. Today, conversational assistants have become an integral part of our daily lives, with popular examples like Apple's Siri, Amazon's Alexa, and Google Assistant.
The Role of Artificial Intelligence
AI plays a crucial role in the functioning of conversational assistants. It enables these digital agents to recognize and interpret human language, analyze context, and learn from past interactions to provide more accurate and relevant responses. Machine learning algorithms help conversational assistants adapt and improve over time, making them increasingly effective in meeting user needs and expectations.
Why use a Conversational Assistant?
1. Enhancing User Experience
Conversational assistants offer a user-friendly, intuitive way for people to interact with technology. By providing immediate, personalized support, they can make users feel understood and valued, leading to a more enjoyable and satisfying experience.
2. Increasing Efficiency and Productivity
Conversational assistants can handle multiple tasks at once, streamlining processes and reducing the time users spend searching for information or completing repetitive tasks. This increased efficiency can lead to greater productivity, both for individuals and organizations.
3. Improving Customer Support and Engagement
By offering instant, round-the-clock assistance, conversational assistants can help businesses provide better customer support, resolve issues more quickly, and keep customers engaged. Moreover, they can gather valuable insights from customer interactions, enabling businesses to identify trends, improve their offerings, and create more targeted marketing campaigns.
Types of Conversational Assistants
1. Chatbots
Chatbots are text-based conversational assistants that communicate with users through messaging platforms, websites, or mobile apps. They can answer questions, provide recommendations, and perform simple tasks, making them an excellent tool for customer support, sales, and general information-seeking.
2. Voice Assistants
Voice assistants, like Amazon's Alexa, Apple's Siri, and Google Assistant, interact with users through spoken language. They can perform a wide range of tasks, such as setting reminders, playing music, or controlling smart home devices, providing users with a hands-free, convenient way to accomplish everyday tasks.
3. Virtual Customer Assistants
Virtual customer assistants (VCAs) are a more advanced type of conversational assistant, designed specifically for customer service and support. They can handle complex queries, personalize interactions based on user data, and even escalate issues to human agents when necessary. VCAs can be text-based or voice-activated, depending on the platform and user preference.
How do Conversational Assistants Work?
1. Natural Language Processing (NLP)
NLP is a key component of conversational assistants, enabling them to understand, interpret, and respond to human language. It involves various techniques like tokenization, parsing, and sentiment analysis to break down user input into smaller units of meaning, identify the intent behind the input, and generate contextually appropriate responses.
2. Machine Learning and AI Algorithms
Machine learning and AI algorithms empower conversational assistants to learn from past interactions and improve their performance over time. They can identify patterns and trends, adapt to user preferences, and even predict user needs, making these digital helpers increasingly effective and engaging.
3. Integration with External Systems
Conversational assistants can be integrated with external systems, such as CRMs, ERPs, or databases, to access relevant information and perform more complex tasks. For example, a chatbot integrated with an e-commerce platform can provide product recommendations based on a user's browsing history or help them track their orders.
Where can Benefit from a Conversational Assistant?
1. E-commerce Businesses
E-commerce businesses can benefit greatly from conversational assistants. Chatbots can help customers find products, provide product recommendations, and offer assistance with the checkout process. They can also handle customer inquiries and provide real-time support, increasing customer satisfaction and loyalty.
2. Healthcare Industry
The healthcare industry can use conversational assistants to provide medical advice, help patients find doctors, schedule appointments, and answer common questions. This can reduce the workload of healthcare professionals and provide patients with quick and efficient support.
3. Financial Services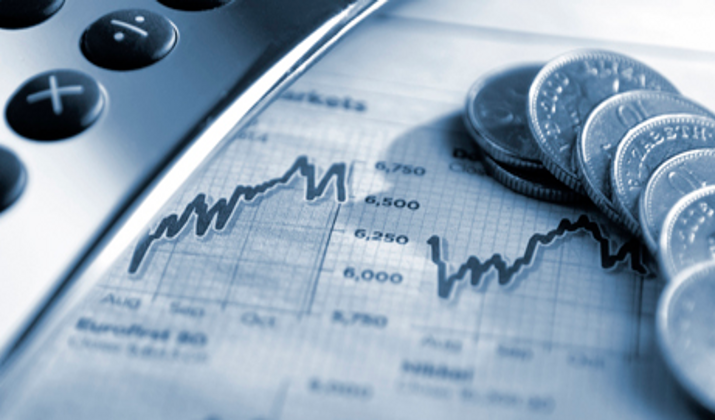 Conversational assistants can help financial services companies improve customer engagement and streamline operations. Chatbots can help customers with account inquiries, provide assistance with transactions, and offer financial advice. They can also help financial services companies collect customer data and provide insights for future business decisions.
4. Travel and Hospitality Industry
The travel and hospitality industry can use conversational assistants to help customers book flights, hotels, and rental cars. Chatbots can also provide information about local attractions and events and assist with planning trips. This can improve customer satisfaction and increase revenue for travel and hospitality businesses.
5. Education Sector
Conversational assistants can help students with homework assignments, provide information about course schedules and registration, and answer common questions. This can reduce the workload of educators and provide students with quick and efficient support.
6. Human Resources
Human resources departments can use conversational assistants to handle employee inquiries, provide benefits information, and offer assistance with HR-related issues. This can reduce the workload of HR professionals and provide employees with quick and efficient support.
7. Customer Service
Conversational assistants can handle customer inquiries and provide real-time support, reducing the workload of human customer service agents. This can improve customer satisfaction and reduce response times, providing a better customer experience overall.
When to Implement a Conversational Assistant
1. Identifying the Need
Before implementing a conversational assistant, it's essential to identify the specific needs and pain points of your users or customers. Analyze their common queries, challenges, and preferences to determine how a conversational assistant can provide value and improve their experience.
2. Evaluating Potential Benefits
Once you've identified the need, consider the potential benefits of implementing a conversational assistant. These may include improved customer satisfaction, increased efficiency, reduced workload for human staff, and valuable insights into customer behavior, among others.
3. Considering Implementation Challenges
Finally, it's important to evaluate the potential challenges of incorporating a conversational assistant into your operations. Consider the costs, technical requirements, and possible resistance from staff or customers. Weigh these challenges against the potential benefits to make an informed decision about whether a conversational assistant is the right fit for your organization.
Building a Conversational Assistant
1. Choosing the Right Platform
Selecting the right platform for your conversational assistant is crucial to its success. Consider factors such as the target audience, the assistant's intended functionality, and the platforms your users are most likely to engage with. Popular options include website-based chatbots, social media messaging platforms, and voice assistants like Amazon's Alexa or Google Assistant.
2. Designing the Conversation Flow
A well-designed conversation flow is essential for creating a smooth and enjoyable user experience. Map out the possible paths a user might take, including common questions and potential fallback scenarios. Keep the conversation flow natural, engaging, and adaptable, ensuring the assistant can handle unexpected inputs with grace and wit.
3. Training and Testing the Assistant
Training your conversational assistant involves feeding it data, refining its understanding of language, and teaching it how to respond to user inputs. This process may involve pre-scripted responses, AI-generated responses, or a combination of both. Regular testing and iterative improvements are necessary to ensure the assistant's accuracy, relevance, and overall performance.
Measuring the Success of a Conversational Assistant
1. Key Performance Indicators (KPIs)
To gauge the effectiveness of your conversational assistant, establish relevant KPIs, such as response time, user satisfaction, resolution rate, and conversion rate. Monitoring these metrics will provide insights into the assistant's performance and areas for improvement.
2. User Feedback and Sentiment Analysis
User feedback is invaluable for understanding how well your conversational assistant is meeting user needs and expectations. Analyze feedback through surveys, ratings, and reviews, as well as by employing sentiment analysis tools to gauge the emotional tone of user interactions.
3. Continuous Improvement and Optimization
The success of a conversational assistant depends on its ability to learn, adapt, and improve over time. Regularly review performance metrics, user feedback, and conversation logs to identify areas for improvement. Update the assistant's knowledge base, refine conversation flows, and retrain the AI algorithms to optimize its performance and ensure a delightful user experience.
The Future of Conversational Assistants
1. Advancements in AI and NLP
As artificial intelligence (AI) and natural language processing (NLP) technologies continue to evolve, we can expect conversational assistants to become even more sophisticated and capable. Future advancements will likely lead to more accurate language understanding, improved context awareness, and the ability to engage users with increasingly natural, human-like conversations.
2. Broader Adoption Across Industries
Conversational assistants are already making waves in various industries, from customer service to healthcare. As the technology matures, we can expect to see even broader adoption across diverse sectors, including education, finance, entertainment, and beyond. This widespread adoption will lead to new use cases, innovative applications, and a more seamless integration of conversational assistants into our daily lives.
3. Ethical Considerations and Data Privacy
As conversational assistants become more pervasive, ethical considerations and data privacy concerns will take center stage. Ensuring that these digital helpers are transparent, accountable, and respect user privacy will be of paramount importance. This may involve developing new guidelines, regulations, and industry best practices to safeguard user data and prevent the misuse of AI-powered technologies.