What are Chat Logs?
Chat logs are records of conversations that occur on various messaging platforms, such as instant messaging apps, online chat rooms, and customer support systems. These logs consist of text, images, audio, and video files exchanged during the conversation and can also include timestamps, user information, and other metadata.
Components of Chat Logs
Chat logs typically contain several key components, such as:
Messages: The actual text, images, audio, and video files exchanged between users.
Timestamps: The date and time at which each message was sent or received.
User Information: Data about the participants in the conversation, such as usernames, user IDs, and profile pictures.
Metadata: Additional information about the conversation, such as the platform used, conversation status, and any tags or labels applied to the chat.
Why are Chat Logs Important?
Analyzing User Behavior
Chat logs can provide valuable insights into user behavior, preferences, and needs. By analyzing chat logs, businesses can identify trends, common issues, and areas for improvement in their products or services. They can also use this data to inform marketing strategies, tailor content, and enhance user experiences.
Improving Customer Support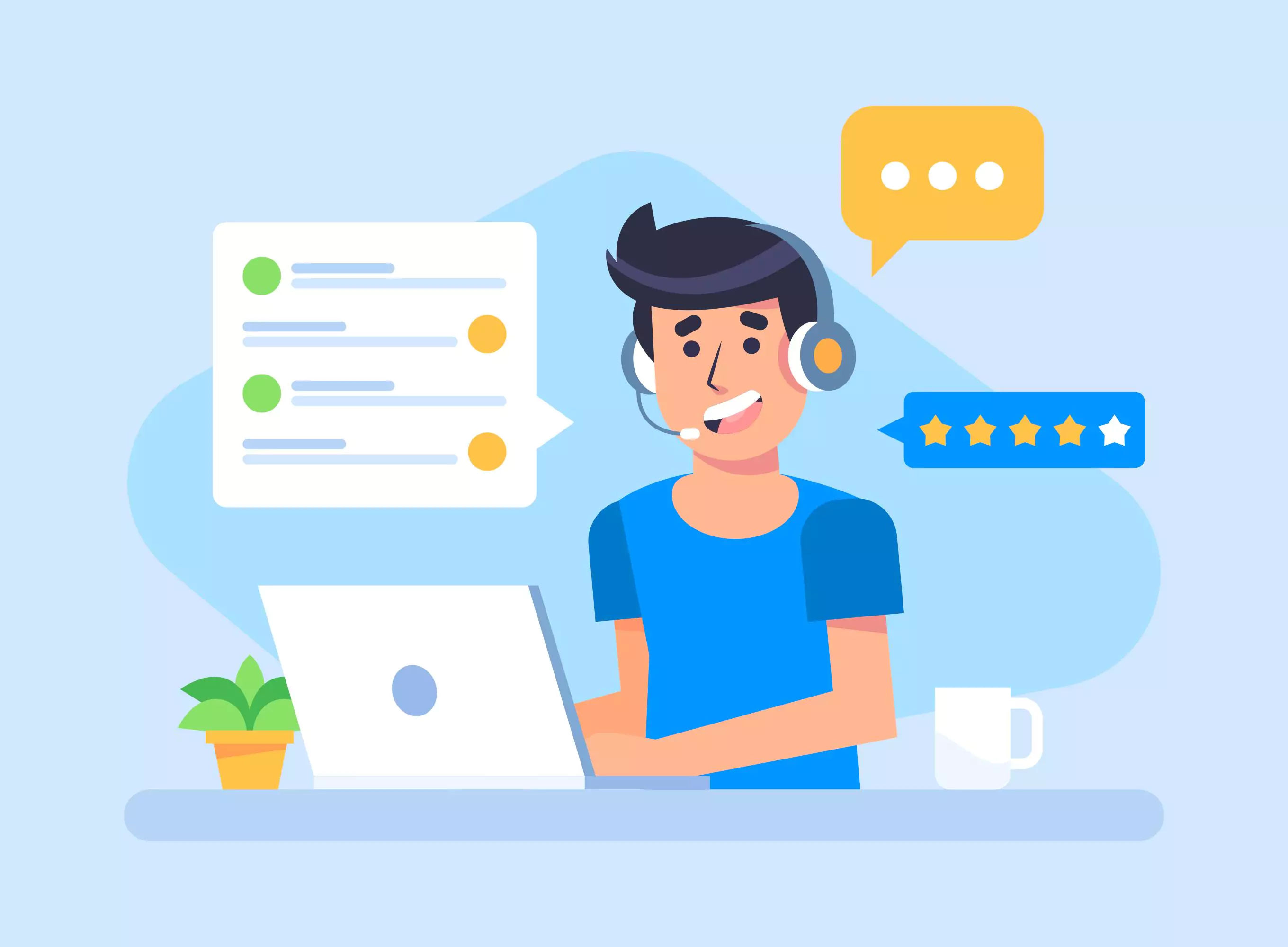 Customer support teams can use chat logs to review past interactions, identify recurring problems, and improve their support processes. By examining chat logs, they can pinpoint areas where agents may need additional training or where support resources can be updated to better serve customers.
Legal Compliance
In some cases, businesses may be required to retain chat logs for legal purposes, such as complying with data retention regulations or providing evidence in legal disputes. Maintaining accurate and complete chat logs can help protect businesses from potential legal issues.
Security and Fraud Prevention
Chat logs can also play a crucial role in security and fraud prevention efforts. By reviewing chat logs, businesses can identify suspicious activities, such as phishing attempts or unauthorized account access, and take appropriate action to protect their users and systems.
Who Uses Chat Logs?
Customer Support Agents
They use chat logs to reference past interactions, understand customer issues better, and provide consistent support, especially during shift handovers.
Quality Analysts
Analysts review chat logs to assess the quality of support provided, identify trends, and make recommendations for improved customer service.
Sales Teams
Studying chat logs helps sales teams identify upselling and cross-selling opportunities, tailor pitches, and better understand customer needs.
Marketing Teams
Marketers can benefit from chat logs by gaining insights into customer feedback and behaviour, helping them develop more effective marketing strategies.
Product Development Teams
Product teams can use chat logs to understand user concerns, feedback, and feature requests. This data helps in refining current products and developing future offerings.
When to Access Chat Logs?
During Customer Support Interactions
Support agents may access chat logs in real-time to better assist customers, referencing past conversations or gathering context for the current issue.
For Post-Interaction Analysis
Businesses and support teams may review chat logs after a conversation has ended to analyze the interaction, identify areas for improvement, and implement changes to their processes.
For Legal Purposes
Chat logs may be accessed for legal reasons, such as providing evidence in a lawsuit or complying with data retention regulations.
For Security Investigations
In the event of a security breach or suspected fraudulent activity, chat logs can be reviewed to uncover relevant information and aid in the investigation.
Where are Chat Logs Stored?
On-Site Servers
Some businesses store chat logs on their own servers, providing them with full control over the data and its security. This option may be preferred by organizations with strict data protection requirements or those that wish to maintain complete ownership of their chat logs.
Cloud Storage
Many businesses opt to store chat logs in the cloud, taking advantage of the scalability, flexibility, and cost-effectiveness that cloud storage offers. Cloud storage providers typically offer various security measures to protect the data, but businesses should carefully review these measures to ensure they meet their specific needs.
Third-Party Service Providers
Some companies choose to use third-party services to store and manage their chat logs. These providers may offer additional features, such as data analysis tools or integration with other business systems. However, businesses should carefully evaluate the security and privacy practices of these providers before entrusting them with their chat logs.
How to Access Chat Logs?
Accessing Chat Logs through Messaging Platforms
Most messaging platforms provide built-in tools for viewing and searching chat logs. Users can typically access chat logs by navigating to the relevant conversation within the platform and scrolling through the message history.
Accessing Chat Logs through APIs
Some messaging platforms offer APIs (Application Programming Interfaces) that allow developers to access chat logs programmatically. This option can be useful for businesses that want to integrate chat logs with other systems, such as customer relationship management (CRM) tools or data analysis platforms.
Accessing Chat Logs through Third-Party Tools
Several third-party tools are available that can help businesses access, search, and analyze their chat logs. These tools may offer additional features, such as advanced search capabilities, data visualization, and automated reporting.
Types of Chat Logs
Text-Based Chat Logs
These logs contain records of text-based conversations, such as instant messages, SMS, or chat room discussions. They typically include the message content, timestamps, and user information.
Voice and Video Chat Logs
Voice and video chat logs capture audio and video conversations, such as phone calls or video conferences. These logs may include audio or video recordings, transcripts, and associated metadata.
Chat Logs with Attachments
Some chat logs include files exchanged during the conversation, such as images, documents, or other attachments. These logs may contain the actual files or links to the files, along with relevant metadata.
Chat Logs and Privacy
Data Protection Regulations
Businesses that collect and store chat logs must comply with applicable data protection regulations, such as the General Data Protection Regulation (GDPR) in the European Union or the California Consumer Privacy Act (CCPA) in the United States. These regulations may impose requirements on how chat logs are stored, processed, and accessed.
User Consent
In many cases, businesses must obtain user consent before collecting and storing chat logs. This consent should be informed, meaning that users are made aware of how their data will be used and have the option to opt-out if they choose.
Anonymizing Chat Logs
To protect user privacy, businesses may choose to anonymize chat logs by removing or obfuscating personally identifiable information (PII), such as names, email addresses, or phone numbers. This process can help ensure that chat logs are used responsibly and in compliance with data protection regulations.
Chat Logs in Customer Support
Improve Customer Service
By reviewing chat logs, customer support teams can identify areas of improvement and ensure that agents deliver the highest quality of assistance.
Training and Development
Chat logs serve as useful resources for training new support team members, exemplifying best practices, and showcasing scenarios they may encounter.
Gaining Customer Insights
Chat logs offer a treasure trove of valuable feedback and insights, helping businesses get a deeper understanding of customer needs, preferences, and concerns.
Quality Assurance
Using chat logs to monitor performance helps maintain a high level of service as customer support managers can identify agents in need of guidance and coaching.
Shift Handover Efficiency
Chat logs ensure smooth and effective transition between support agents during shift handovers, reducing confusion, and providing better support continuity for customers.
Best Practices for Managing Chat Logs
Prioritize Privacy
Ensure that chat logs are stored securely to protect sensitive customer information. Comply with privacy laws and GDPR regulations for storing and managing data.
Organize and Categorize
Keep your chat logs well-organized and categorized by date, customer details, or issues. This makes finding and analyzing specific logs simpler and more efficient.
Analyze for Insights
Regularly review your chat logs to analyze customer interactions, identify recurring issues, understand customer needs, and find ways to improve your service.
Share Relevant Information
Share valuable insights from chat logs with other teams like sales or product development to help improve the overall customer experience.
Proper Retention Policy
Maintain a clear policy regarding how long you store chat logs, which shows respect for customer data and helps manage storage efficiently.
Frequently Asked Questions
What are chat logs?
Chat logs are records of conversations that take place in a chat platform. They can include timestamps, participant names, and the content of messages exchanged.
How can I access my chat logs?
Typically, you can access your chat logs in the settings or history section of your chat platform. The process might vary depending on the platform you're using.
Can I delete my chat logs?
Yes, most chat platforms allow you to delete your chat logs. However, remember that once deleted, you might not be able to recover them.
Are my chat logs stored securely?
Most reputable chat platforms prioritize the secure storage of chat logs. They often use encryption and other security measures to protect your information.
Are chat logs subject to data privacy regulations?
Yes, chat logs often fall under data privacy regulations such as GDPR or CCPA. Always ensure you're complying with privacy laws when handling chat logs.