What is Argumentation Framework?
An argumentation framework is a structured way of defining and evaluating arguments and their interrelationships. This field, originating from artificial intelligence research, applies to various disciplines such as law, philosophy, and computer science.
The argumentation framework concept originated from Dung's Abstract Argumentation Frameworks, a paper released by Phan Minh Dung in 1995. This pioneering work laid the foundation for understanding argument relations and bolstering the field of artificial intelligence.
Purpose of Argumentation Framework

The argumentation framework provides a robust structure to facilitate complex decision-making. It helps to evaluate conflicting arguments and reach logical conclusions by systematically considering dependencies and contradictions.
The Importance of Argumentation Framework
Understanding the argumentation framework is crucial for developing intelligent systems. From AI debate systems to logical reasoners, the significance of this concept extends well beyond academia.
Core Concepts of Argumentation Framework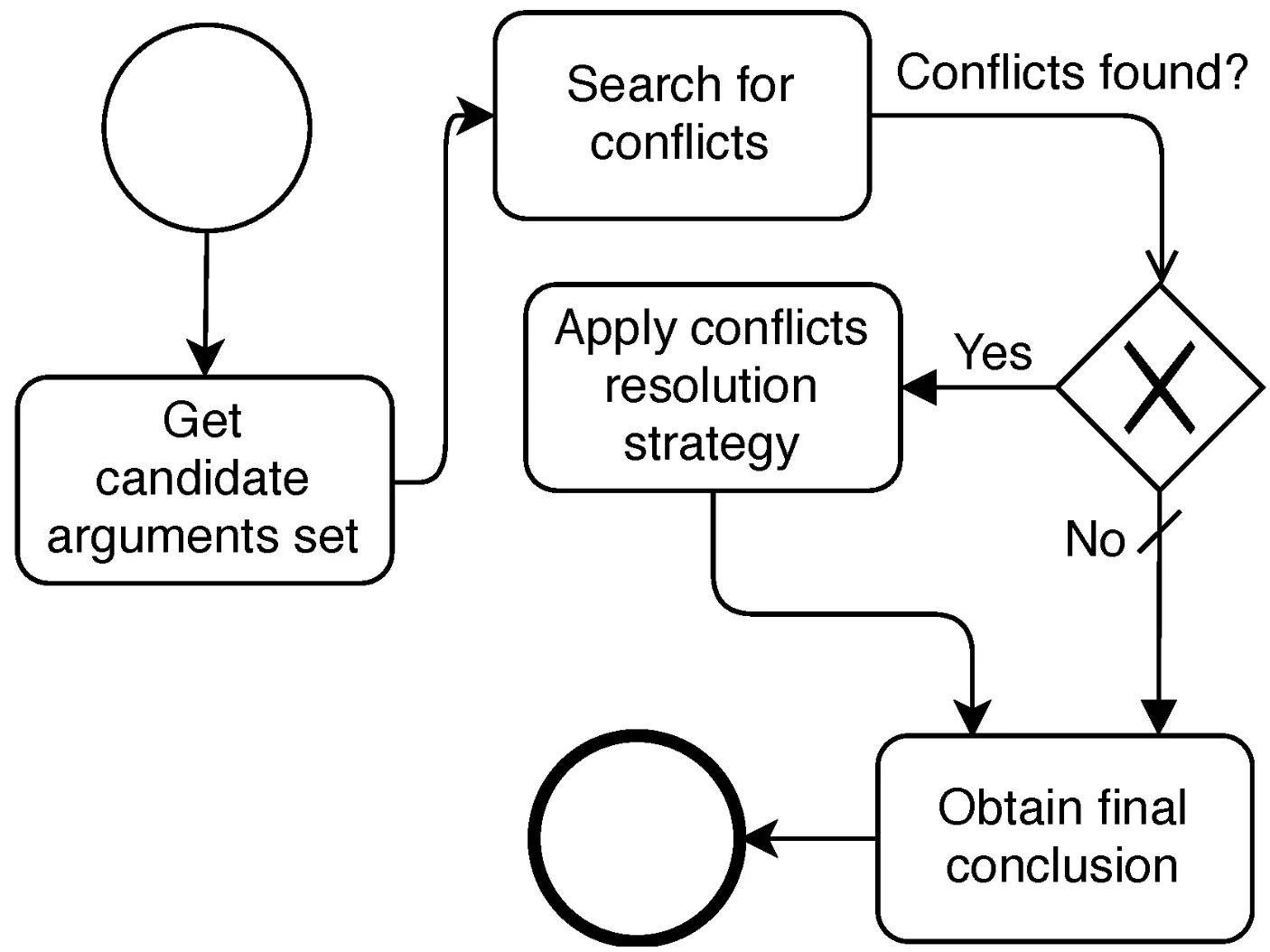 Arguments form the core components of the argumentation framework. They define distinct viewpoints or claims that should be evaluated.
Attacks
Attacks or conflicts among arguments enhance the complexity of the conversation. They may oppose the validity or soundness of another argument.
Defeats
In certain situations, an argument becomes untenable due to effective counterarguments, resulting in the defeat of the initial argument.
Extensions
Extensions represent consistent sets of arguments that can withstand assaults from outside their member arguments. These contribute to the formation of valid and definite conclusions.
Framework Types in Argumentation Framework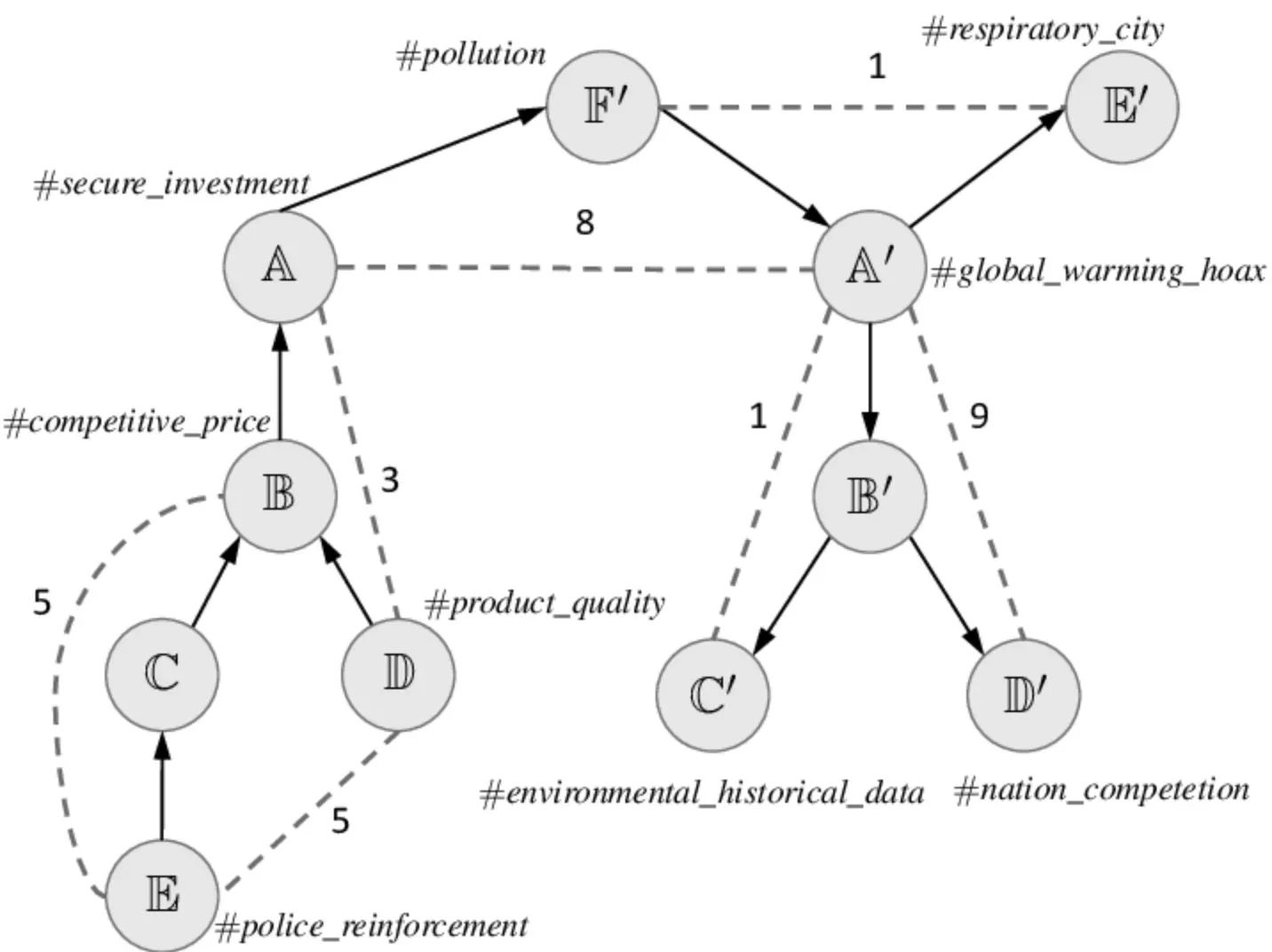 The AAF is the most basic framework where arguments and their conflicts are in focus. Its simplicity and flexibility contribute significantly to its widespread application.
Bipolar Argumentation Framework
The bipolar argumentation framework incorporates both supportive and conflicting relationships among arguments for a deeper analysis.
Weighted Argumentation Framework
Weighted argumentation frameworks add an extra complexity layer by assigning weights to arguments, thereby providing an additional decision-making base.
Extended Argumentation Framework
These frameworks consider more complex argument structures and relationships. They might include graded arguments, preferences, argumentation schemes, and an argument's internal logic.
Application Areas of Argumentation Framework

AI greatly benefits from the argumentation framework. From opinion evaluation to autonomous reasoning, these concepts contribute significantly to the field.
Decision Making
The argumentation framework aids decision-making in uncertain conditions, helping evaluate differing opinions and reach wise conclusions.
Legal Reasoning
Law uses the argumentation framework to assess different points of view in a case for fair judgment.
Negotiation Systems
Negotiation systems, especially in autonomous agents, incorporate the argumentation framework for effective conversation and results.
Understanding Rules in Argumentation Framework
A conflict-free rule asserts that no two arguments within a set attack each other. It maintains the non-contradictory nature of the conclusion.
Self-Defence
The self-defence rule mandates that every argument within a set is defended by another. This ensures the survival of the conclusion under assault.
Acceptability
The acceptability rule grants acceptance to an argument if all its counterarguments get countered by another argument in the specific set.
Stable Rule
The stable rule robustly defines an extension that attacks every argument outside its set, ensuring explosive conclusions.
Advanced Concepts in Argumentation Framework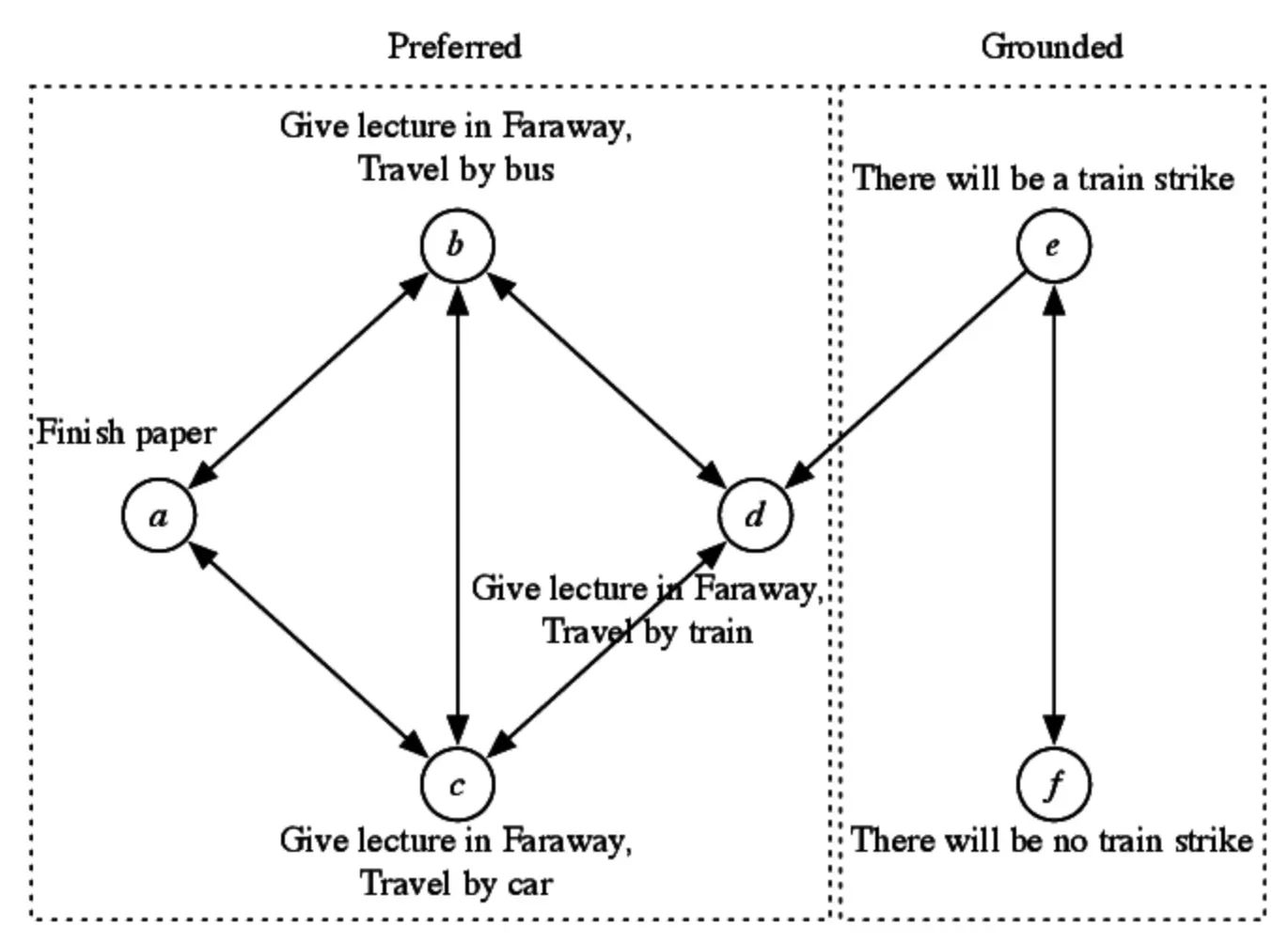 This field investigates developing computational models and algorithms to implement and expedite argumentation frameworks efficiently.
Semantics in Argumentation
Semantics explores the application of semantic theories to make argumentation frameworks more interpretable and contextually sensitive.
Argument Mining
Argument Mining, a subtopic of text mining, focuses on extracting argumentative structures from texts using the argumentation framework.
Argument Visualization
Argument Visualization aims to present argument structures and relationships in a graphical or visual form, improving clarity and understanding.
Frequently Asked Questions (FAQs)
What is an Argumentation Framework?
An argumentation framework is a structured and systematic approach to defining and evaluating arguments and their relationships. It is applied to facilitate complex decision-making and conflict resolution by considering and dealing with opposing viewpoints objectively.
Where is the Argumentation Framework used?
Argumentation framework finds applications in various fields ranging from AI to law, decision-making, negotiation systems, and more. It is fundamental in instances where understanding and evaluating differing viewpoints is necessary.
Who proposed the concept of an Argumentation Framework?
The concept of the Argumentation Framework was proposed by Phan Minh Dung in his paper named "Abstract Argumentation Frameworks," published in 1995.
What are the components of the Argumentation Framework?
The primary components of the argumentation framework are arguments and their relationships, specifically both supportive and conflicting. Other elements include extensions (consistent sets of arguments), weights (in weighted argumentation frameworks), and various rules (determining valid and sound conclusions).
How does an Argumentation Framework contribute to Artificial Intelligence?
In AI, the principles of the argumentation framework enable systems to understand, evaluate, and construct arguments. It plays a key role in building AI-powered debate systems, logical reasoners, negotiation systems, and more.