A business grows and flourishes when it can build a good relationship with its customers and satisfy their needs. Today's business scenario is not just about a good product or service but how much a company can build a good relationship with their customers and earn their trust.
Managing customers and maintaining good relationships with them can sometimes be tedious for business houses. It is so because solving customer queries in the minimum possible time are pretty inhuman. For this reason, Customer Relationship Management (CRM) software has entered the market.
Analyzing the CRM software before choosing them for your business is essential. A sound CRM system can boost your business and take you to new heights, but if you falter in selecting the correct one, your whole business comes at risk.
This blog discusses Zoho CRM and Pega CRM, the two most popular CRM software in the market. We have comprehensively compared both these CRM to help you pick the right choice for your business.
So come on, let's see who wins the battle for the best CRM of 2023!
What is Zoho CRM?
Zoho is a renowned software with unique features and a robust suite. The features offered by Zoho are suitable to satisfy the needs of small and large enterprises.
Zoho offers impressive features like multi-channel communication, taking care of multiple tasks, and CRM insights capable of fulfilling your requirements. It is used to streamline and automates your sales, marketing, and other support from a single platform. Zoho is known for 6.95% of the total CRM market because of its user-friendly interface.
What is Pega CRM?
Pega CRM is a professional-level customer relationship management (CRM) solution by Pegasystems. It is known for integrating sales, marketing, and customer service capabilities in an all-in-one solution. It also offers complete automation and real-time AI capabilities to drive insights around customer engagements.
Pegasystems offers a game-changing approach to CRM with different products that help you build trustworthy, durable, and profitable relationships with your customers. It is one of the best solutions for enterprise businesses across various industries.
Comparison between Zoho CRM and Pega CRM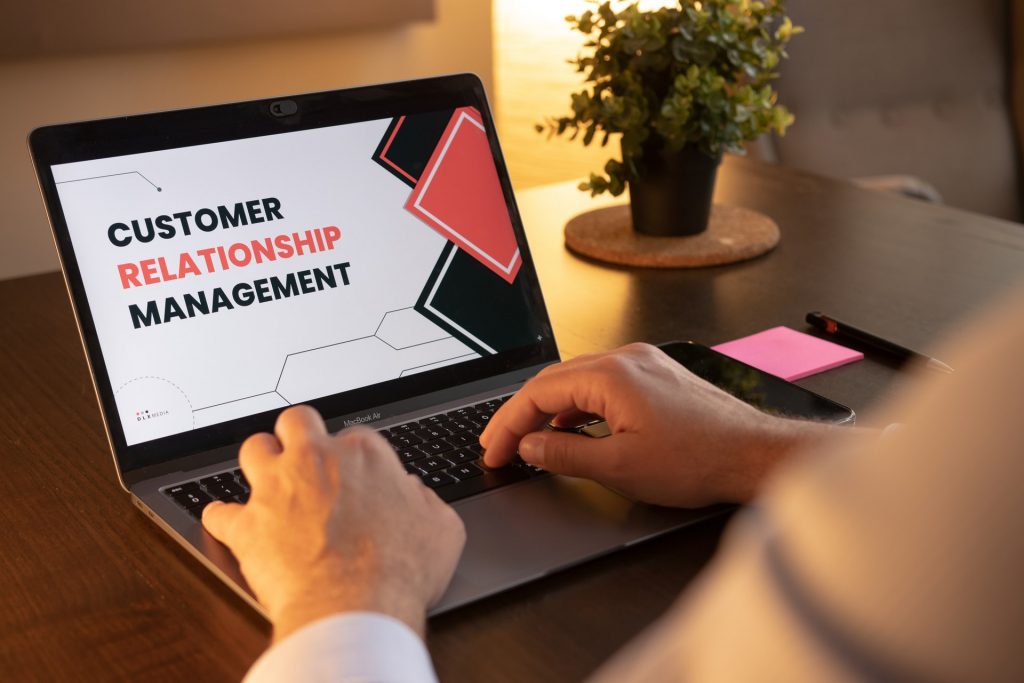 Zoho CRM vs. Pega CRM- Features
Feature of Zoho CRM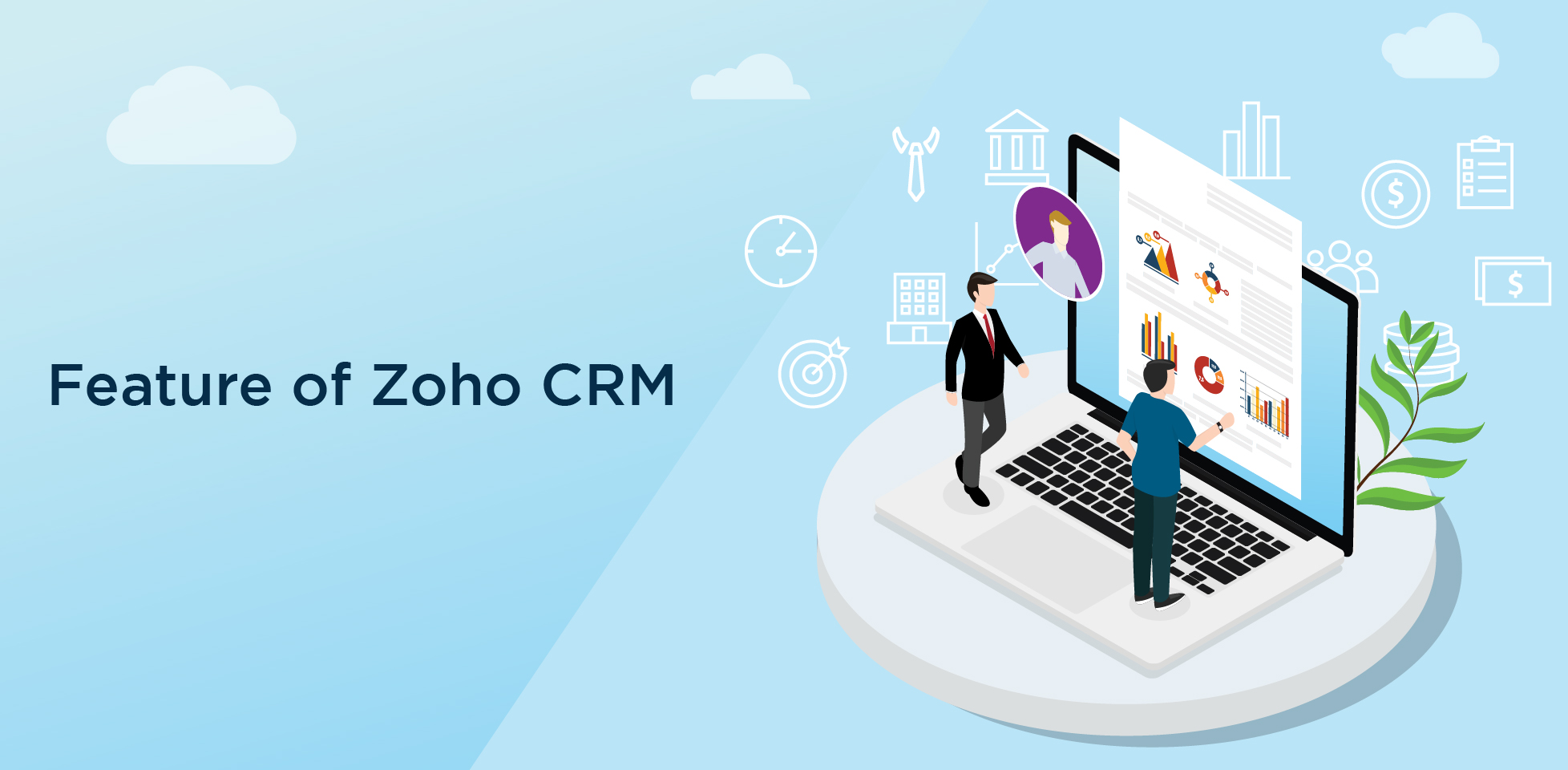 Zoho CRM allows you to use multiple channels to connect to customers, like email, telephone, social media platforms, live chat, and portals.
Zoho CRM app helps you to manage your territories from different parts of the world. Territory management allows you to recognize the region with more profit-gaining opportunities and allocate resources accordingly. On top of that, you can get sales insight as per various territories.
The Zoho CRM has intricately designed analytics that allows you to view the sales matrix with pie charts and heat maps. With the help of Artificial intelligence, the anomaly detector widget analyzes the predicted trends with the actual sales performances to give you a fair idea about the sales. Analysts also examine leads at every stage in the sales pipeline.
You can easily handle different stages in the sales pipeline with process management in Zoho CRM. It has features like Blueprint, a built-in technology inside the system, and helps the users to go in the right direction in the sales pipeline.
The system allows you to do standard modules and add functionalities per requirements. To localize sales and marketing, it has multi-language translation support. It also allows you to test and publish without affecting the data.
This CRM application's top priority is the security of customer data. It follows a balance between data security and the freedom of employees. You are eligible to assign roles and set permission to the activities and modules.
Features of Pega CRM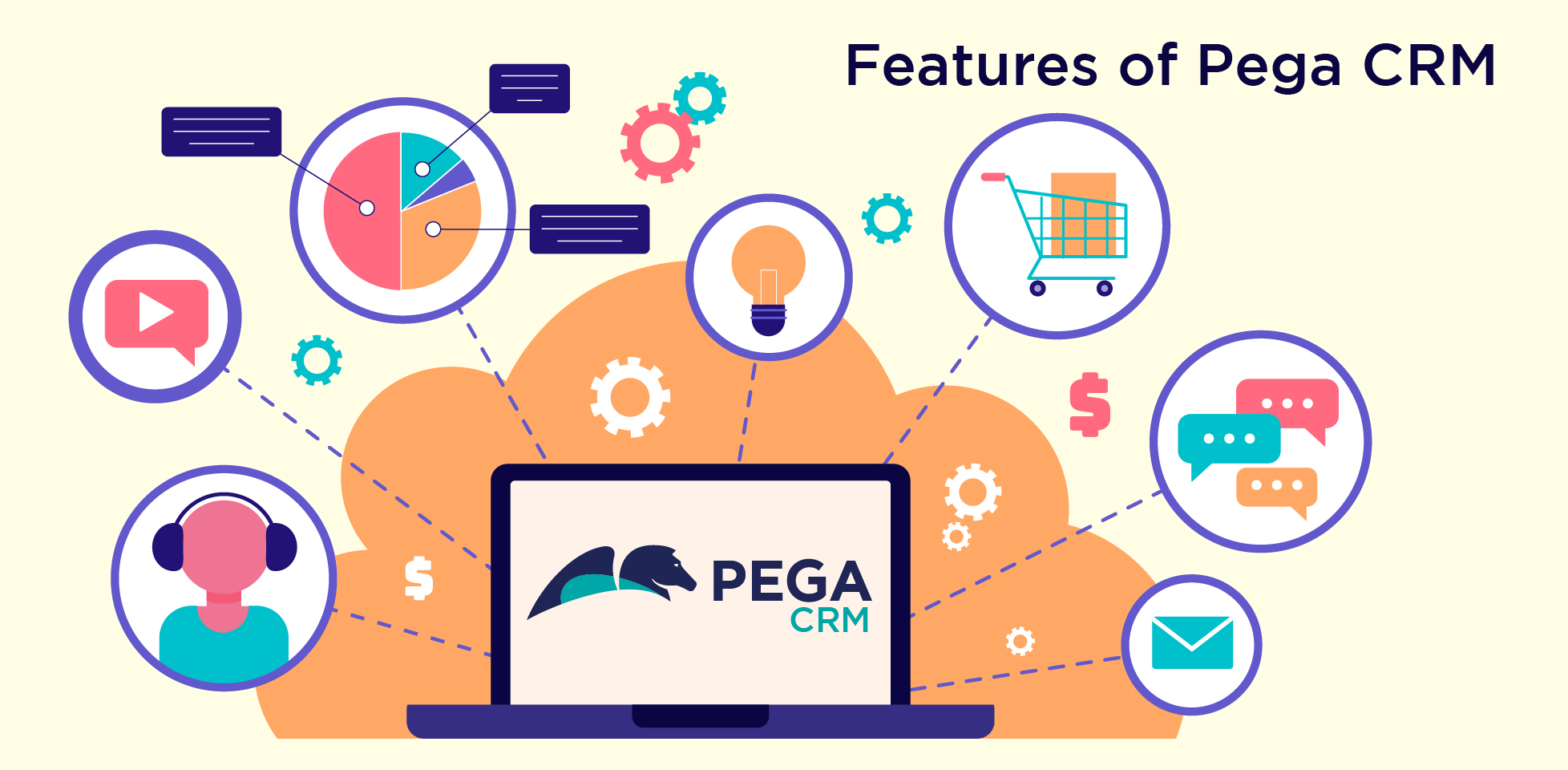 Pega CRM is an innovative CRM that automates contact center solutions and service processes to a great level, thus reducing the amount of manual work required and guiding the involvement of CSRs when needed.
Pega customer service software is a great CRM solution supporting a "layer cake" service approach. It establishes a foundational layer of company-wide processes and procedures while making it easy to create segmented services for specific product lines, customer types, or pilot programs.
Pega CRM has a unique automated programming technology that empowers business users to create new processes and services in no time without the help of a professional or involvement from IT staff.
Zoho CRM vs. Pega CRM- Price
Zoho CRM Plans and their pricing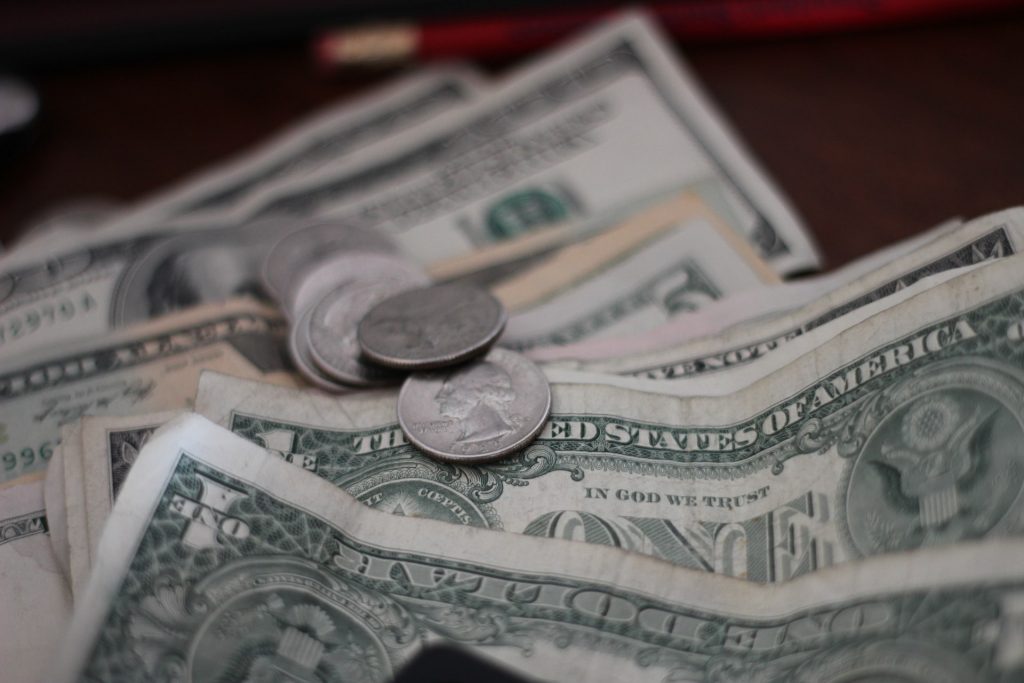 Zoho CRM comes with a bunch of different plans that are suitable for all sizes of businesses. They offer five other plans, which are as follows-
Plan 1 - The Free plan can be used for up to three users
Plan 2 - The Standard plan costs $14 per user per month (billed annually) or $20 per user per month(billed monthly).
Plan 3 - The Professional plan costs $23 per user per month (billed annually) or $35 per user per month (billed monthly).
Plan 4 - The Enterprise plan costs $40 per user per month (billed annually) or $50 per user per month (billed monthly).
Plan 5 - The Ultimate plan costs $52 per user per month (billed annually) or $65 per user per month (billed monthly).
Pega CRM Price
As such, not wide varieties of plans are available for Pega CRM. But
They have a free trial plan
They come with a free version of their platform.
And, The Basic program starts at $90
Zoho CRM vs. Pega CRM- Integration possibilities
Zoho integration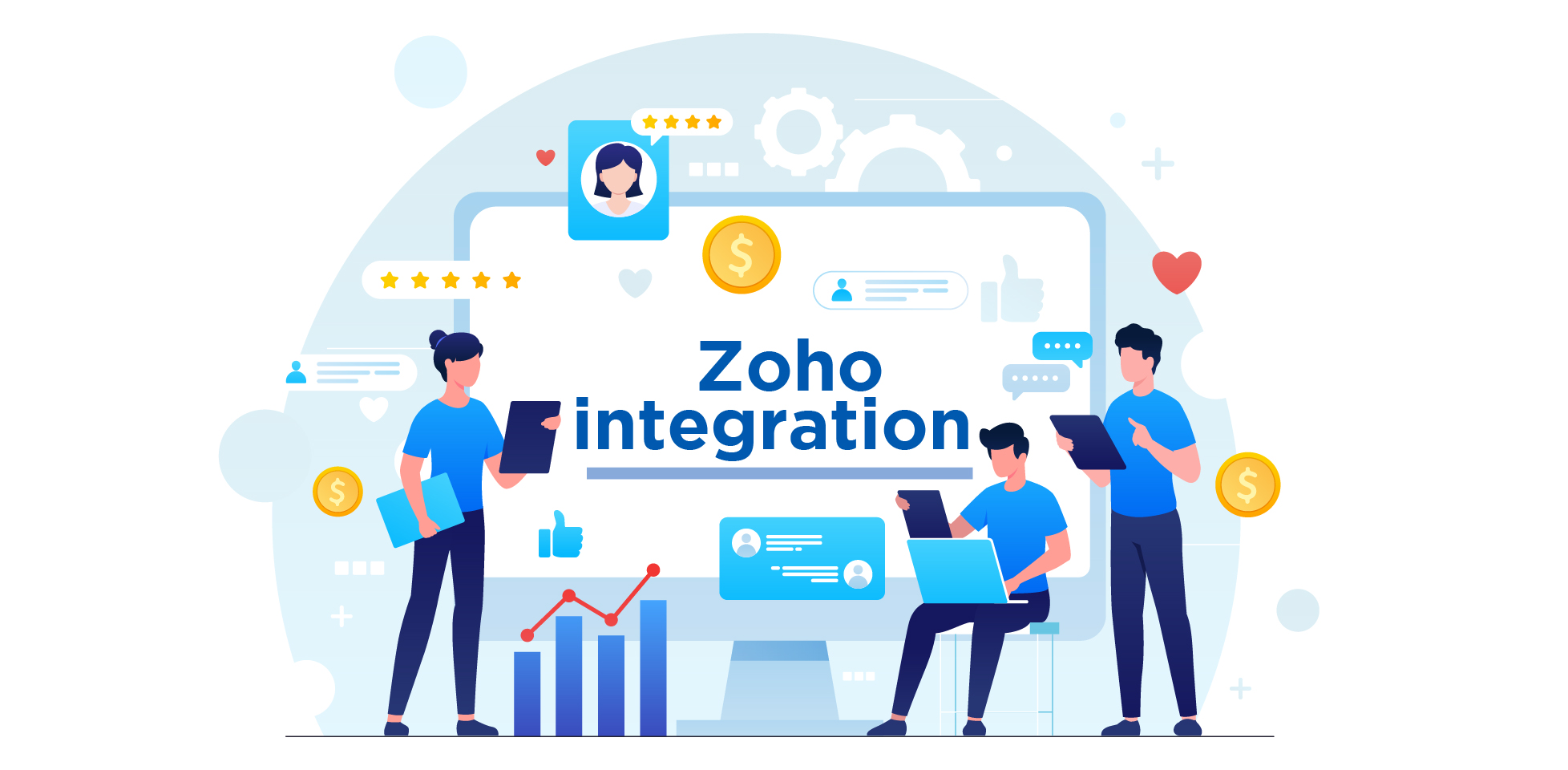 Zoho CRM comes with a total of 717 integrations. There is a wide variety of options to choose from. It makes Zoho one of the best CRM software. Some of the best integrations are as follows-
Wrike
Freshworks
CloudTalk
GoTo
Domo
Referral Factory
Qntrl
Constant Contact
ProjectManager
PandaDoc
Oddo
Pega integration
Pega CRM integrations are limited to only 11 integrations. No different integrations can be added. They are as follows-
Diabolocom
LinkedIn
Sales Innovator
HintEd
ABBYY
Syntasa
OneSpan
Capgemini
Quavo
Documaster
ClearProcess
Zoho CRM vs. Pega CRM- Advantages
Advantages of using Zoho CRM
Zoho is an outstanding CRM software. It has many user loved advantages that make it popular in the business market. It has got a high rating from its users in its review section. Some of the benefits of using Zoho are as follows-:
End-to-End Customer Engagement- Zoho CRM comes with end-to-end user engagement so that customers know every tiny detail while using the software. It is beneficial for customers to learn about their workflow.
Both end Communication - Zoho CRM is best known for its contextual communication with its customers. This approach allows customers to communicate and share information properly, which helps growth for both parties.
Effortless Team Management - The management team works efficiently in the Zoho CRM. There is high efficiency in work progress because of the efforts put in by the management team to help the users.
Managed Database - Zoho has an organized database which makes it easy to work with. It is easy to find the correct information just because of the well-managed database of Zoho.
Task Assignment - It is very easy to assign tasks in Zoho. It has a very organized dashboard where each job is displayed separately according to the status of the work done. It makes it very user-friendly and attractive.
Workflow Automation - Zoho CRM automated workflow helps the customers to pay more attention to specific tasks. Thus, it makes it very easy to work with.
Time and Cost Saving - Zoho CRM is a very efficient software that saves time by automating its workflow. It also comes with a free version and four different plans that help the customers invest the right amount of money needed to get their tasks done. Thus, it also helps in saving money.
Setting operational Strategies - Zoho allows you to set up specific operation strategies for your business. It helps to target specific tasks and operate accordingly.
Better Mobility & Functionality - Zoho is an easy-to-use software that also comes with mobile apps that make it much easier to function. It gives the customers the flexibility to work on the go and manage their business no matter where they are.
Advantages of using Pega CRM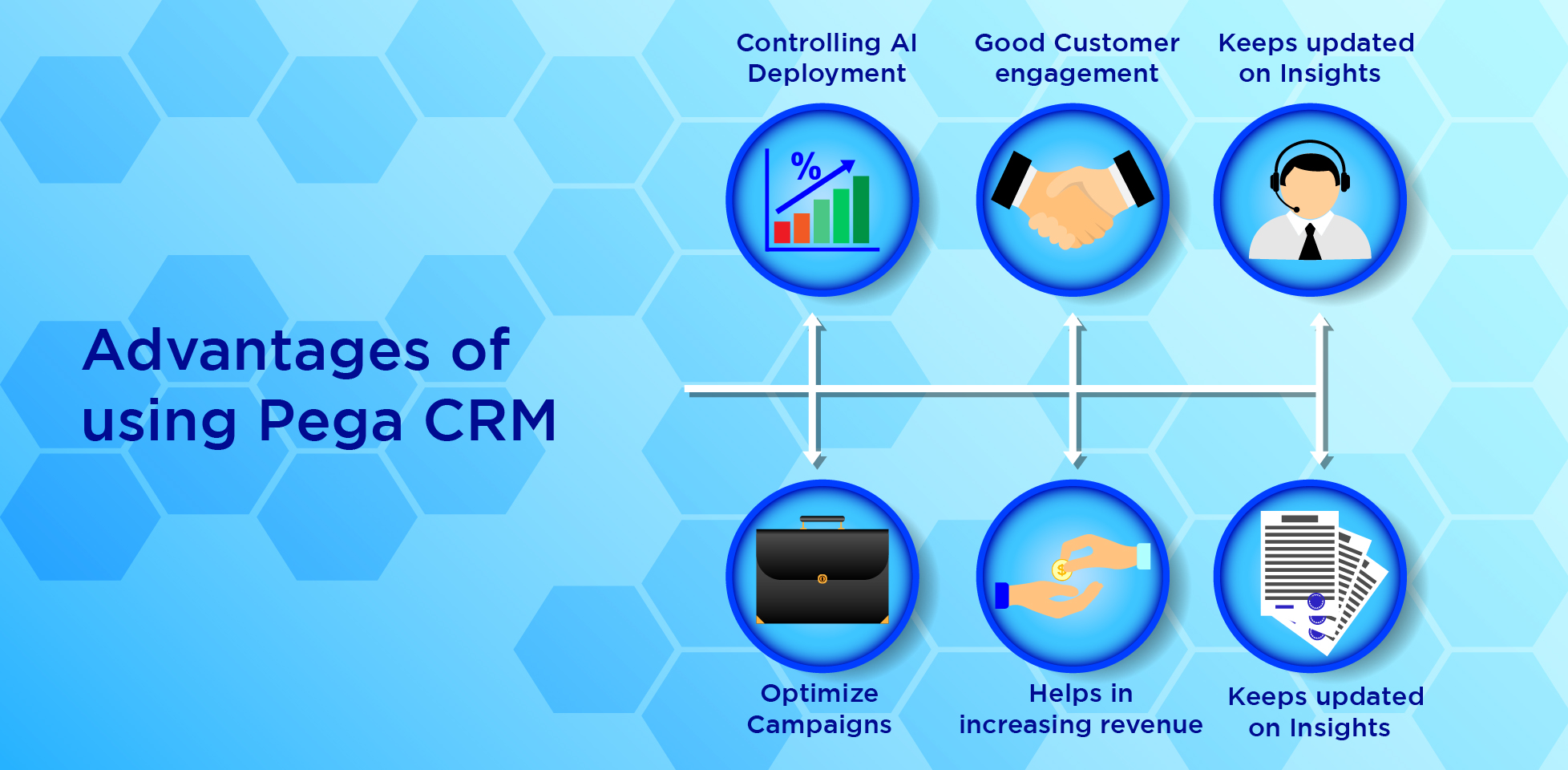 It has different advantages that can help the business grow further. Some benefits of Pega CRM are as follows-:
Keeps updated on Insights - The users of Pega CRM can access the most recent information in each customer's profile because the system analyses various data, including churn risk, lead scoring,
Good Customer engagement - Pega CRM uses constantly learning models to predict and surpass client expectations. Users can also build good engagement strategies to ensure that customers receive meaningful interactions while using the platform.
Controlling AI Deployment - There are some situations where AI is used without thinking, leading to regulatory infractions and serious liabilities. But, by Pega T-SwitchTM, customers deploy AI-based transparency thresholds to ensure compliance and mitigate risks.
Mobile app facilities - With the Pega CRM mobile app, customers can take their work wherever they go. They can keep an eye on critical information like leads, opportunities, and accounts. Some other features include notifications, alarms, geolocation, and voice-to-text.
Helps in increasing revenue - Pega CRM gives sales teams the power to work smarter with predictive forecasting features. It also utilizes this data to increase repeat purchases, upsell chances, and build strong bones with customers.
Optimize Campaigns - The AI software available helps the system to learn constantly. It helps in giving more special advertising offers at the most appropriate time. It increases brand awareness by making the most of paid searches and reaching the right individuals with the correct message.
Final verdict
From the above analysis, Zoho CRM is ahead of Pega CRM in many categories. Although both are good CRM software in the market, investing in the best CRM is the safest option.
Choosing a proper CRM is very important for any business house in today's scenario.
Zoho and Pega have unique features and advantages, along with different prices and integration available. The customer decides what suits best for their business.
Here, we have made a comprehensive comparison of Zoho CRM vs. Pega CRM. We have shown a comparison of both the CRMs in terms of features, pricing, Integrations possible, and advantages.
Now, it's your chance to find out what suits you and your team and invest.
If you have questions regarding these Zoho or Pega, feel free to comment below. We'll be glad to help you.
Also, if you are searching for a good customer service alternative, feel free to check out the fantastic features offered by BotPenguin!