With WhatsApp becoming a conventional communication platform, businesses and budding startups started looking into more significant marketing opportunities. And with the increasing competition in the digital marketplace, WhatsAppBusiness App will help new and small scale ventures interact with their prospects and clients seamlessly. "Dan Gingiss- a customer experience expert says that it is essential to engage with your prospects on the platforms on which they are highly active." Thus, WhatsApp Business App is a platform you can't miss out! Later on, to make business operations more instant and exclusive, WhatsApp Business API came into action. This allowed businesses to leverage WhatsApp autoresponder to send quick automated messages to unlimited numbers of prospects at the same time. Hence, if any messaging platform businesses have their eyes on is WhatsApp Business App with around 2 billion users worldwide. WhatsApp has undoubtedly created a futuristic market of its own with the highly intuitive and secure user experience ever. And surprisingly, with the blend of chatbots into the same, people went crazy and started wondering- "Why is everyone talking about Chatbots for Website?" Let's dive a bit more, and here's how you need to leverage WhatsApp chatbot.
Why do you need Whatsapp?
WhatsApp is now one of the most popular platforms as it comes to the point and sends around 29 million messages every minute, about 65 million a day. Isn't it cool?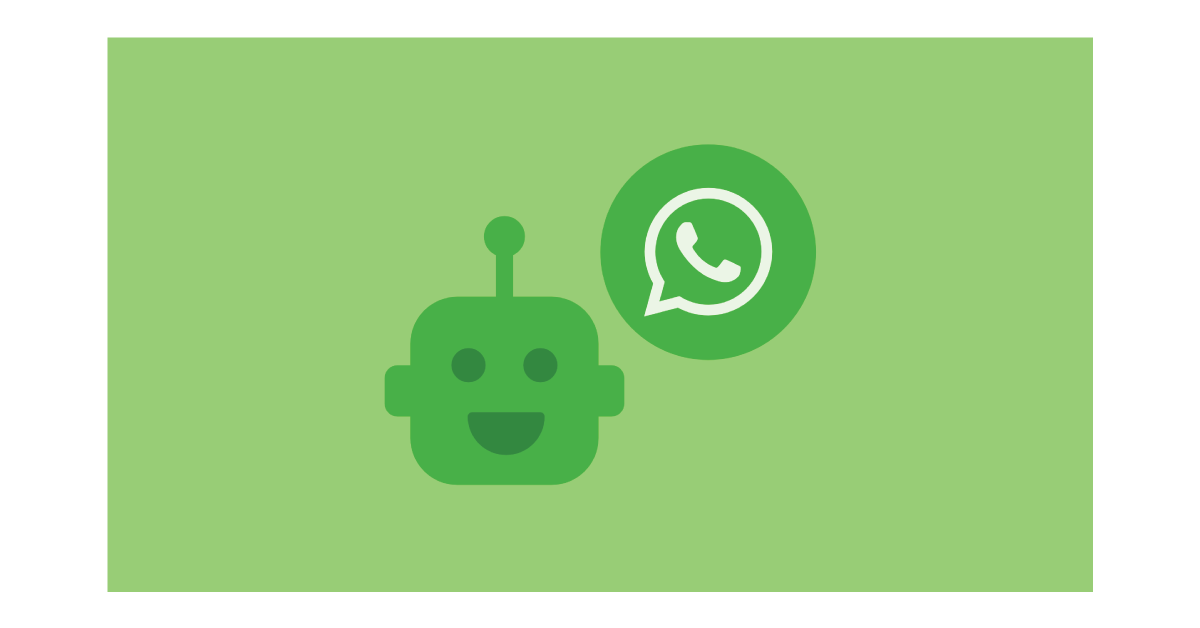 This clearly shows that people worldwide are now more comfortable using messengers such as WhatsApp, telegram, and even Facebook in day-to-day life, but if you are not sure about- "what is the telegram?", then you need not worry we are here. Suppose you are worried that your face-customers are not intended to download apps. In this case, you need not worry as here is the catch, they are already having it and loving it! Another benefit that businesses will enjoy is the better engagement rates, somewhat like Facebook Messenger bots are doing!. While you struggle to get a minimum of 15% open rate on your emails, WhatsApp messages have an engagement rate of around 70 percent.
Having 1.5 billion users in 180 countries, including Indonesia, Italy, Mexico, the UK, and the US, India, and more.
Around 70% of users check WhatsApp several times daily.
Moreover, about 84% of assemblies think that what shelf supports them communicates with prospects instantly.
WhatsApp messages have an engagement rate of around 70% compared to other ways of communication.
Now, What are AI WhatsApp Bots?
A WhatsApp chatbot initiates conversations with humans over WhatsApp to answer their questions. With the power of AI (Artificial Intelligence), boards made such conversations highly efficient, effective, satisfactory and humanized for the users. Any business can integrate a bot for WhatsApp with WhatsApp Business API. With the blend of WhatsApp chatbot and WhatsApp Business App, brands and e-commerce will become powerful and improve their online presence. A big thanks go to new and exclusive features that keep on releasing and is becoming a great place for retail, especially during remote times. As you got the idea about a WhatsApp chatbot, we will now move further with WhatsApp Business App.
WhatsApp Business App- Features
Let's look closer at WhatsApp Business App features that you might say were as much as we do:
Business Profile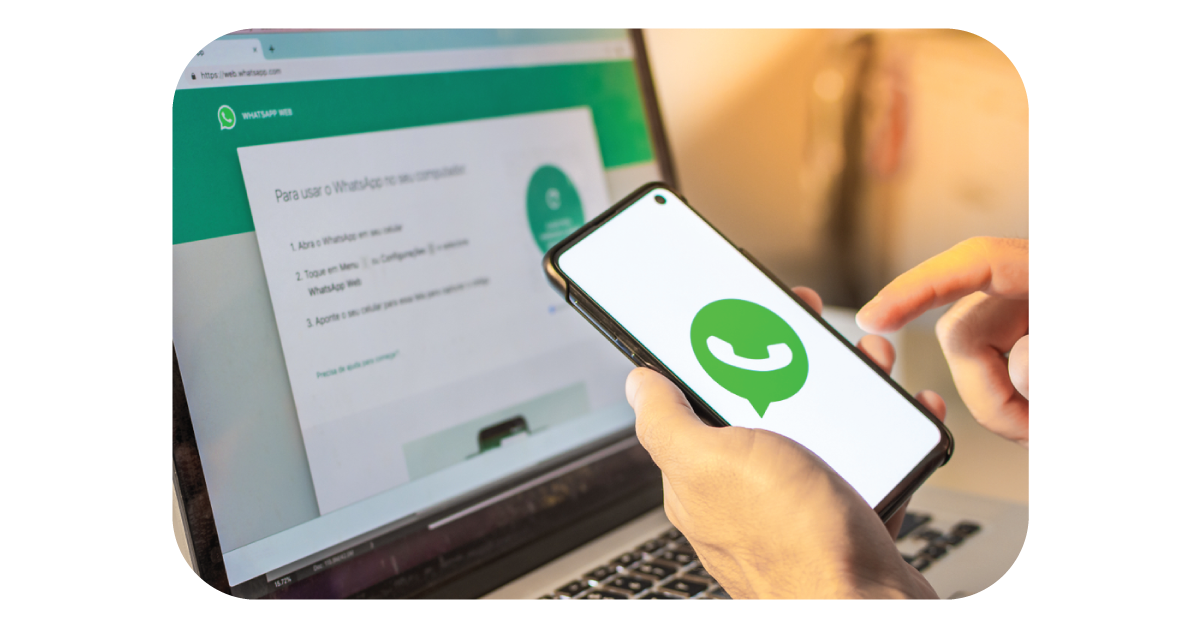 It offers the option to create a business profile with relevant information for your prospects, like your address, business description, contact information, and website URL. Having a business account over this messaging platform helps you gain a user's loyalty and attention. This helps you give your brand or company a familiar and unique personality. The next thing you can do to get recognition is to have a verified badge next to your brand name. The WhatsApp confirms that it's a business account! Add details about business: Go to WhatsApp- open settings > Business settings > Profile.
Instant Replies!
A WhatsApp auto-responder or, in simple words, a WhatsApp chatbot, you can send frequent messages and solve your customer's request instantly. This lets you save lots of time and cost. You can also save the regular messages and send them with just one click. Press "/" to select a quick reply!
Away Messages!
Setting "away messages" means setting up greeting messages for your customers. You can send a custom message to prospects even after your working hours. You have to write a custom message and setup or activate it at the chosen time. Steps to set up Away message: Business settings > away message > activate away message. Also, as per the need, you can even edit and schedule it as per your wish.
Automatic Greeting Message!
A WhatsApp for business app enables you to create a custom greeting message that users will receive when they start a conversation with your company or brand or after 14 days of inactivity. This will help you welcome your prospects and introduce your brand with no further delay. Steps to set up a greeting message: Settings > Business settings > greeting message, and like this, you can create your getting message.
Label the Contacts!
With the feature, you can organize and segregate your contacts with labels for easy access and less confusion. This feature will help you search your contacts easily and keep them grouped. For example- labels like a new customer, new order, paid, pending payment, etc. Steps to add a label: Click the menu button on the customers' chat page > choose a label and save it. To add a new label- click the menu button on the customer's chat page, click the new label and save.
Catalogs!
Another exciting feature of the WhatsApp Business App is you can have a catalog of your products with useful information about each. This will help you showcase your products, and your customers can order instantly via WhatsApp itself. And this is much easier and impressive for your prospects than having to ask you about each item separately or go to your website.
Benefits of an AI-powered WhatsApp chatbot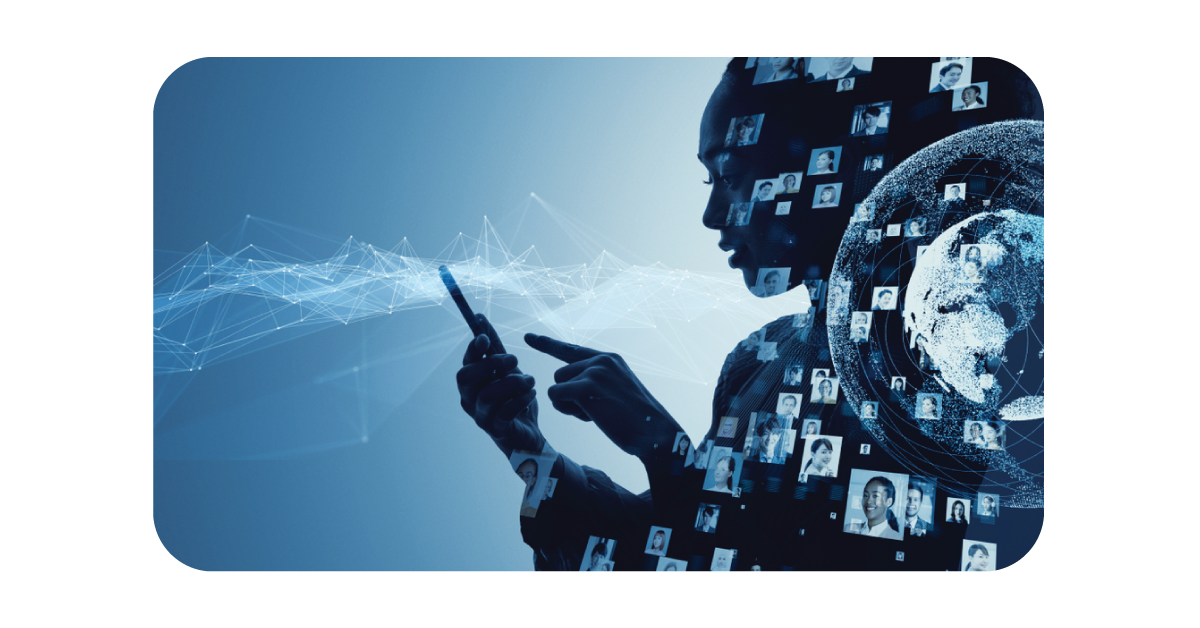 If AI WhatsApp bots power your WhatsApp, it will create more significant opportunities for businesses to expand their audience outreach and deliver the finest and impressive quality of support and after-sales services. There we categorized the benefits according to the people to let you understand it more precisely. Let's see how chatbots are going to benefit you and your audience!
For Businesses
Irrespective of any business size, you can utilize chatbots from small all and medium to large businesses.
A WhatsApp chatbot enhances customer relationships and bills brand loyalty and awareness.
With the help of a bot, you can broadcast news, remind customers and provide informational content in a more personalized manner.
Moreover, an omnichannel WhatsApp AI chatbot unifies all your business touchpoints online.
Also, offering customer support with an automated profile will help you achieve higher customer engagement and retention rates.
Also, it enhances the scope of globalizing your business at any point in time with 24/7 services.
For Customers
Your prospects can get their queries resolved in real-time and initiate conversation with your business even after working hours.
Artificial intelligence-powered bots for WhatsApp personalize conversations and act according to their preferences, likes, and dislikes.
They are well aware of Whatsapp Business App and already using the application.
The customer support services stay available all around the clock.
For Sales
One of the best features of a WhatsApp chatbot is providing instantaneous chatbot to human transfer. Thus, your sales rep can convert a lead into actual sales.
AI bots help guide your customers in purchasing-decisions, which reduces a lot of burden from their shoulders.
You can also run a marketing campaign to get more hot leads and raise the conversion rate.
You can keep your customer engaged for a longer time with instant replies.
You can also recommend better products as per their preference with a chatbot's help. This way, your business can upsell.
Conclusion
I am sure that you know how exceptional and exclusive an AI-powered WhatsApp chatbot can be for your business and new ventures. You have any questions or conclusions regarding adopting this modern chatbot technology, then feel free to contact our experts now through BotPenguin.