Facebook's 2014 purchase of WhatsApp for an estimated $19 billion was not made in a hurried decision. It was a surprise to everyone in the company that such a large sum had been spent on an app. However, Facebook is the one that ends up winning because of all the benefits they receive.
Most people in today's modern society only communicate with one another through online social networks. Social media platforms have overtaken traditional websites as the primary means of conducting business.
Apps have become increasingly popular for consumers to interact with businesses. Promoting goods and services on WhatsApp is the next best thing.
Like a beta test, WhatsApp Business released bots for usage on the platform, which has over 3 million users. WhatsApp Chatbot Is great for implementing chatbots because they bridge the gap between artificial intelligence and customer service.
It's safe to assume that you'll check your WhatsApp when you receive a message. That's what I find so intriguing. A quote from Harper Reed
This proverb highlights the significance of WhatsApp and its widespread accessibility. For this reason, WhatsApp chatbots may prove to be an invaluable asset for any enterprise.
Facta non-Verba (facts, not words)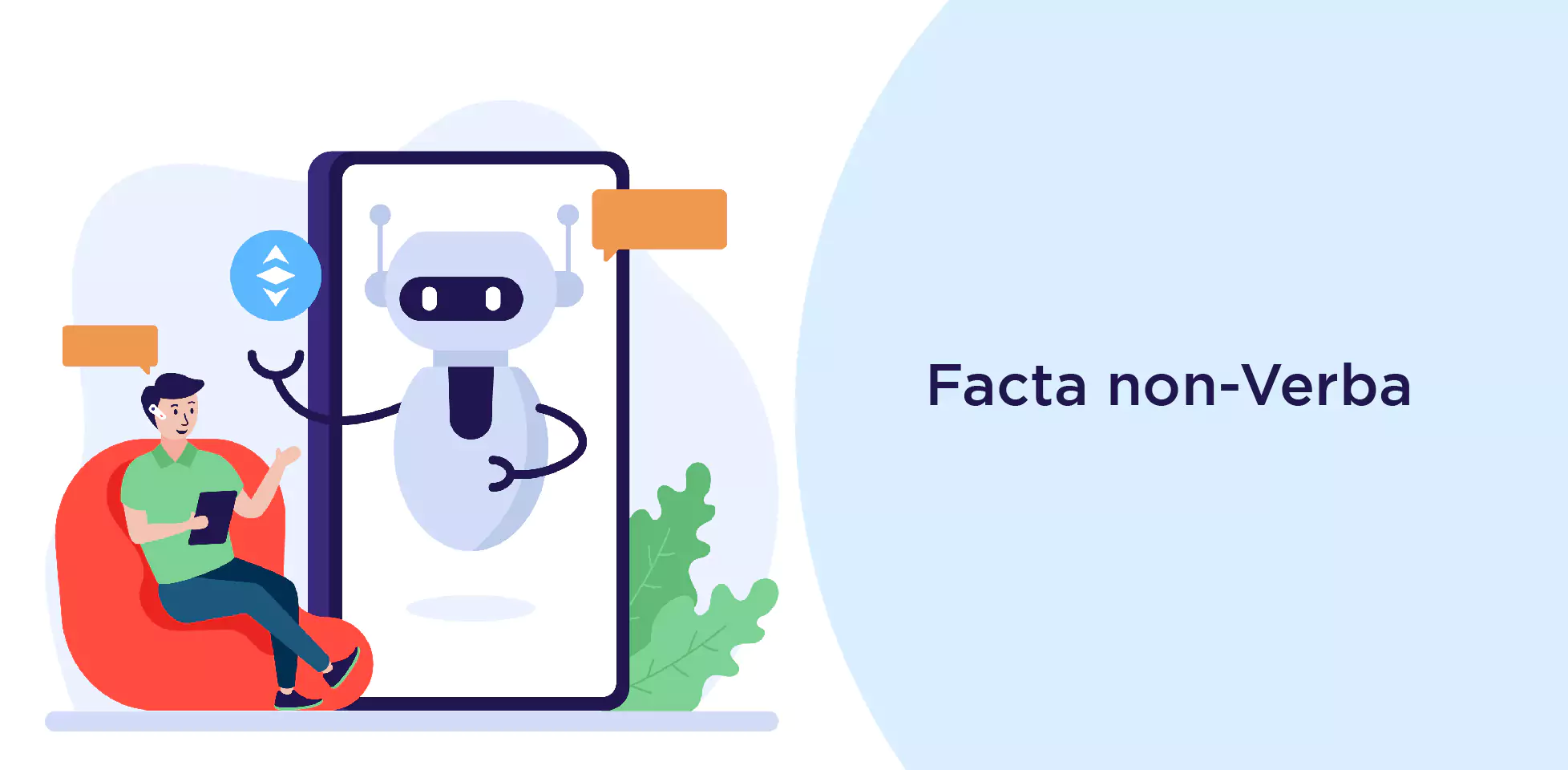 WhatsApp Chatbot for business is now only available to select beta testers and is not yet available to the general public. At present, WhatsApp has not released its official Business Open API.
WhatsApp chatbot new business functionality for 90 select partners didn't debut until September 2018. However, due to their incredible success, they officially stated they would be growing. WhatsApp's official API is now available on BotPenguin.
More than 40% of the market is dominated by WhatsApp, which is used in over 180 countries. It's the pioneer and established leader in its field.
Therefore, it's a great environment for chatbots to grow their respective businesses. With over 1.5 billion monthly active users, WhatsApp is the clear choice for developing chatbots. It's a good idea for anyone to hire web developers in India if they want to take advantage of the perks it offers.
WhatsApp's explosive growth can be attributed to the perfect combination of features it offers. You won't find any annoying advertisements here, and the overall quality of the experience is unparalleled compared to competing apps. Their success is attributable solely to their prioritizing the ease, practicality, and high quality of their service.
The Benefits of a Chatbot for WhatsApp
These days, chatbots for messaging apps like WhatsApp are all the rage in corporate circles. Having a WhatsApp Chatbot comes with several benefits, such as:
Allows for providing support on a channel often used by the consumer.

It helps customers get answers fast.

Instantaneous responses to consumer inquiries allow for real-time confirmations.

The use of WhatsApp chatbots to improve the customer service experience is cutting-edge.

Promotes sales by motivating clients to take immediate action.

Customers are more likely to remain loyal and trusting as a result.

Customer service can be tailored to each individual by modifying WhatsApp's script.
WhatsApp's end-to-end encryption makes chatting with clients much easier and safer. More and more features are being added to WhatsApp specifically for use by businesses to improve internal and external interactions. The WhatsApp Business App has allowed many people to have business talks at lightning speed and with minimal effort.
Indicative Features
You can also send boarding passes and shipping confirmations through WhatsApp. You can do this by providing the company with your mobile number through their website, app, or in-store displays.
Click-to-chat buttons on a company's website or Facebook ads make it simple to start a conversation with them.
Using WhatsApp Chatbot, companies can offer instantaneous help to customers by responding to their inquiries and resolving any concerns they may have with a product or service.
These commercial communications are encrypted from beginning to end for added security. It will prevent clutter and allow you to block unwanted commercials easily.
Making a WhatsApp Chatbot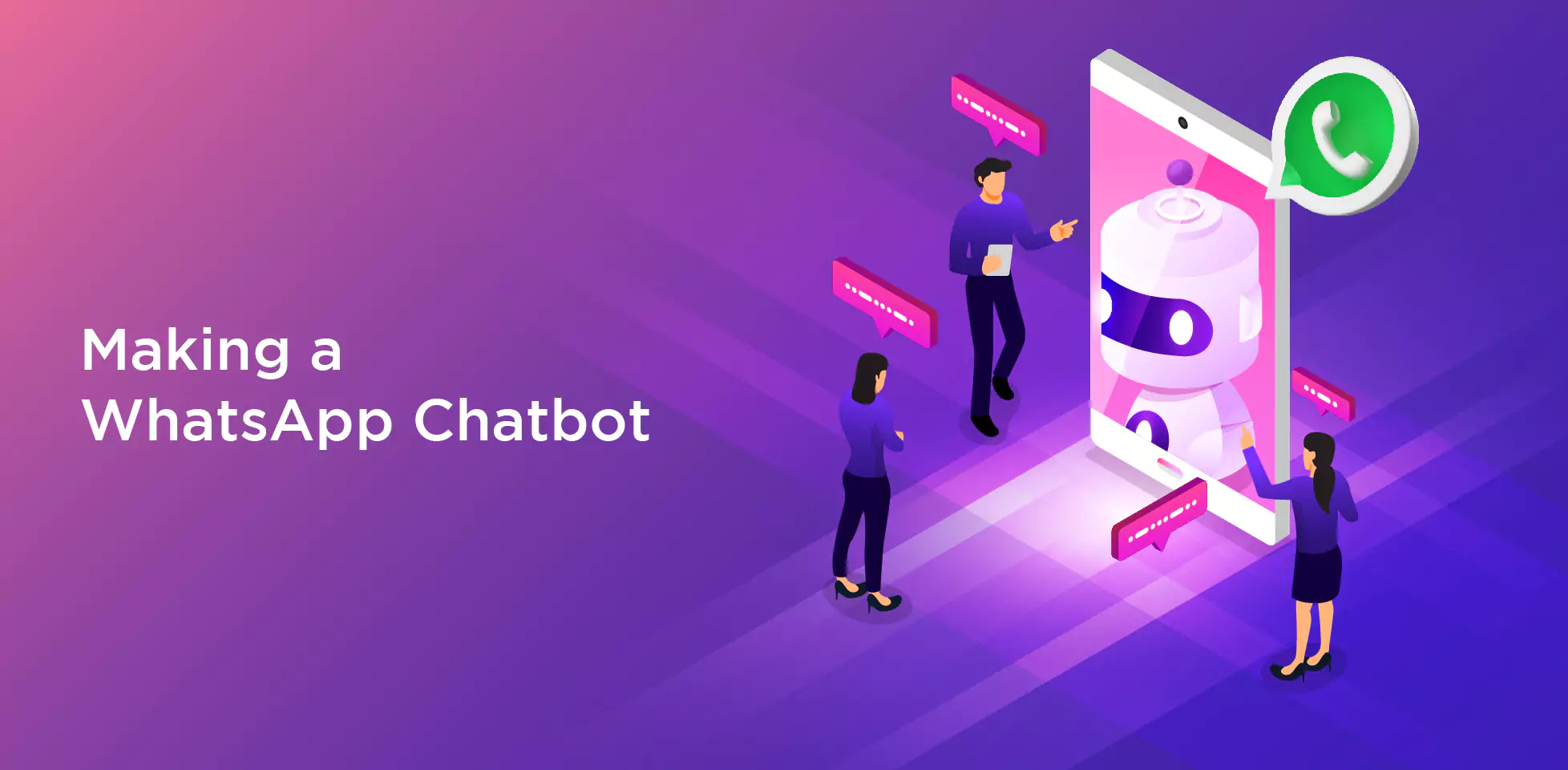 When you have a plan, developing a Chatbot for WhatsApp is simple. There are parallels between building a Facebook Messenger Bot and a WhatsApp Chatbot, with the latter providing more customization options.
We will talk about the prerequisites first and then the five steps will be mentioned below.
The first thing you need to do if you want to build a chatbot for WhatsApp chatbot is to request access to the WhatsApp Business API.

To put it another way, you need to sign up for WhatsApp's beta program called WhatsApp Business API or sign up for a third-party service that uses WhatsApp's API before you can make Chatbots for WhatsApp (we can help you speed up the request, and approval if you register on our platform).

At the moment, it is recommended that large and medium-sized businesses make direct requests to WhatsApp.

You can submit an approval request as either a consumer or a solution provider. Your company's name, website address, and contact person's details are also required for the application.

If your app passes WhatsApp's review process, you can begin integrating with their API.

When creating a WhatsApp chatbot, it's crucial to keep the conversation in mind to respond to users' inquiries successfully. This is true for any Chatbot, not just those designed specifically for WhatsApp.

That involves preparing responses for the kinds of inquiries you can expect to be asked of your robot.

There are two types of talks available to you: Directed and Open. Directed dialogues employ alternatives and validations to lead the user toward the desired outcome, such as inquiring about availability, the status of an order, setting up an appointment, etc.

Without being told what to do, users are free to ask questions and exchange messages in an open conversation.
Superior Company Profiles
The following are some of the features that can be included in a WhatsApp business profile:
Locations of businesses

An in-depth analysis of the respective businesses

Email Layouts for Businesses

Where to find the firm online When the business is open

Addresses for businesses can be linked to Google Maps as they are entered. Users can get clickable directions to them. Brand loyalty can rise when consumers see a recognizable voice or face associated with their favorite products.
Answer frequently asked questions quickly by saving and resending previously composed "quick replies." The following are examples of rapid reply creation for outgoing messages:
Directions for Ordering

Details about a payment

Discounts

Modifying the Greeting Message
The success or failure of interactions with these chatbots often hinges on their opening messages. Companies can use WhatsApp's greeting message creation features to greet customers as they initiate contact. The prospective client feels welcomed and appreciated, and there are no unnecessary waits.
Just as important as a greeting message is an away message. It could be comforting since it is late and the business has already closed, or it could be late for another reason.
Use WhatsApp's labeling system to categorize your business connections and make it easier to find them when you need them.
WhatsApp Chatbot for business makes it simple to access key metrics. Perhaps the written and verbal communications being sent, received, and processed are the cause.
This proves that WhatsApp chatbots are useful and affordable for companies of all sizes. The goals and features of WhatsApp bots are identical. Just like chatbots, they offer substantial advantages for both organizations and customers.
Deploy your database host and chatbot generator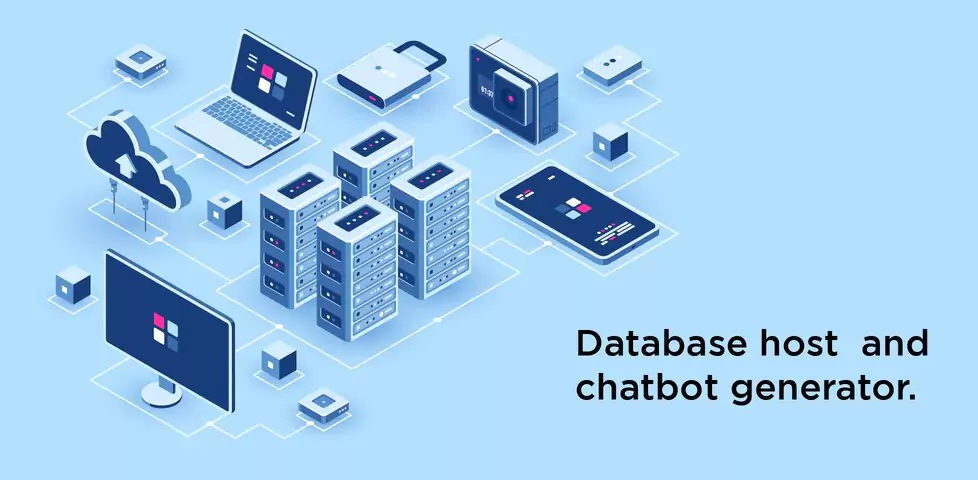 You may avoid starting from scratch and save time using a chatbot platform like ChatCompose to make your WhatsApp chatbot.
You may incorporate task-specific scripts (for lead generation, support ticketing, etc.), pre-built response templates, and conversation flows. Through a platform, you can see how well your chatbot is doing in terms of the accuracy of responses, bounce rate, and conversational tone, all of which can be used to fine-tune your bot's performance.
It is possible to generate a working prototype of your app using a chatbot platform before developing the final product. Because of this, you can see exactly what needs to be adjusted before committing more resources to make your WhatsApp bot.
Put your WhatsApp chatbot through its paces
Make sure your bot is functioning properly by addressing customers' questions. Correct the problems and re-evaluate the program's performance. This will ensure the product is ready to deliver on its promise of enhancing the consumer experience.
The effort to create WhatsApp Chatbot is not limited to that platform alone. A platform allows you to build a generic bot that can be shared across many mediums. Installing the same bot across many platforms (website, Facebook, Telegram, etc.) allows you to provide a consistent experience by recycling the same scripts and responses.
Connect the WhatsApp chatbot to a phone system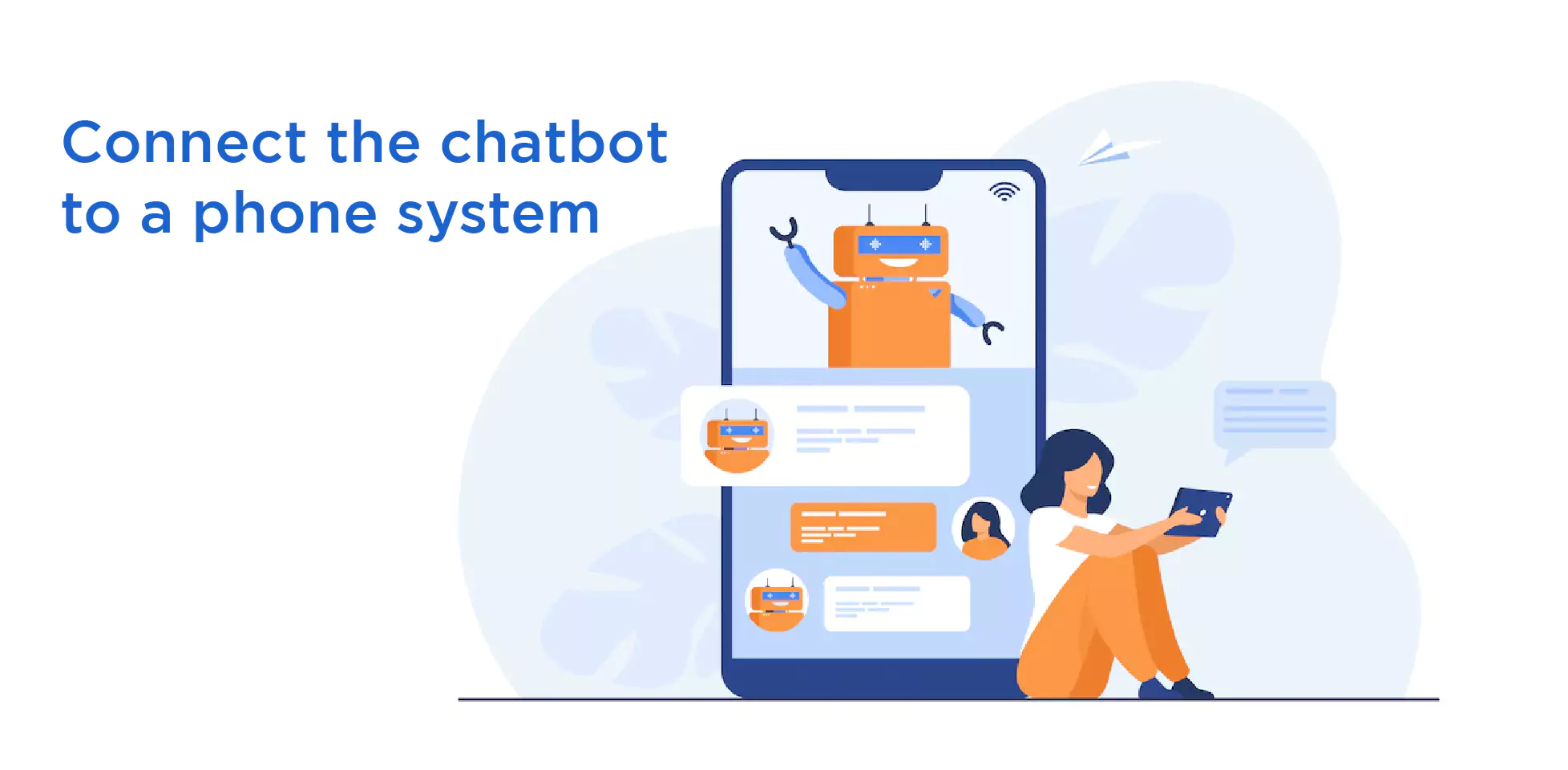 You can begin setting it up as soon as your chatbot is complete and your number is approved. Simply give it a name, select an icon (if desired), enter your contact information, and connect it to a chatbot platform that you desire. The latter can also be done via BotPenguin easily.
Keep an eye on stats and make adjustments to your chatbot
Our platform, BotPenguin, also allows you to keep tabs on your chatbot interactions to learn how to make the most of your responses and scripts. You may learn how to answer more effectively and keep users interested if you analyze their responses, the data you collect, and when they stop participating in the dialogue.
WhatsApp Chatbots, the Future of the Messaging App
Developed specifically for WhatsApp; the WhatsApp Business API is being made available to select companies to enhance their existing capabilities. WhatsApp's chatbots, designed to streamline customer interactions and cut costs by up to 30 percent, are just one example.
WhatsApp's chat interface is designed to improve customer communication. Whatsapp chatbots could be especially useful for them in taking the company forward. These WhatsApp chatbots aren't just limited to answering queries but can generate leads, push out catalogs, execute campaigns adhering to your customers on WhatsApp, and help you market your product better!