As per the latest estimates, WhatsApp has surpassed other messaging platforms. In 2021 WhatsApp's usage has increased by 40% due to the pandemic. WhatsApp now sends almost 100 billion messages every day.
And according to 2022 data, the WhatsApp chatbot currently has more than 3 million users.
Chatbots have achieved significant progress in recent years in an era of digital society. Those little robots have improved their interactions with humanity and provided more substantial support.
They've elevated enterprises to new technological heights and saved businesses significant money in customer service staffing expenditures.
More and more businesses are developing their chatbots, and some apps are expanding their platforms to include them. WhatsApp is an example of this.
Serious about expanding your business's reach?
Read ahead to learn how to create WhatsApp Chatbots in the following blog.
What is a WhatsApp chatbot?
A WhatsApp chatbot is a system that connects with clients and audiences on the WhatsApp network by using artificial intelligence or pre-programmed rules.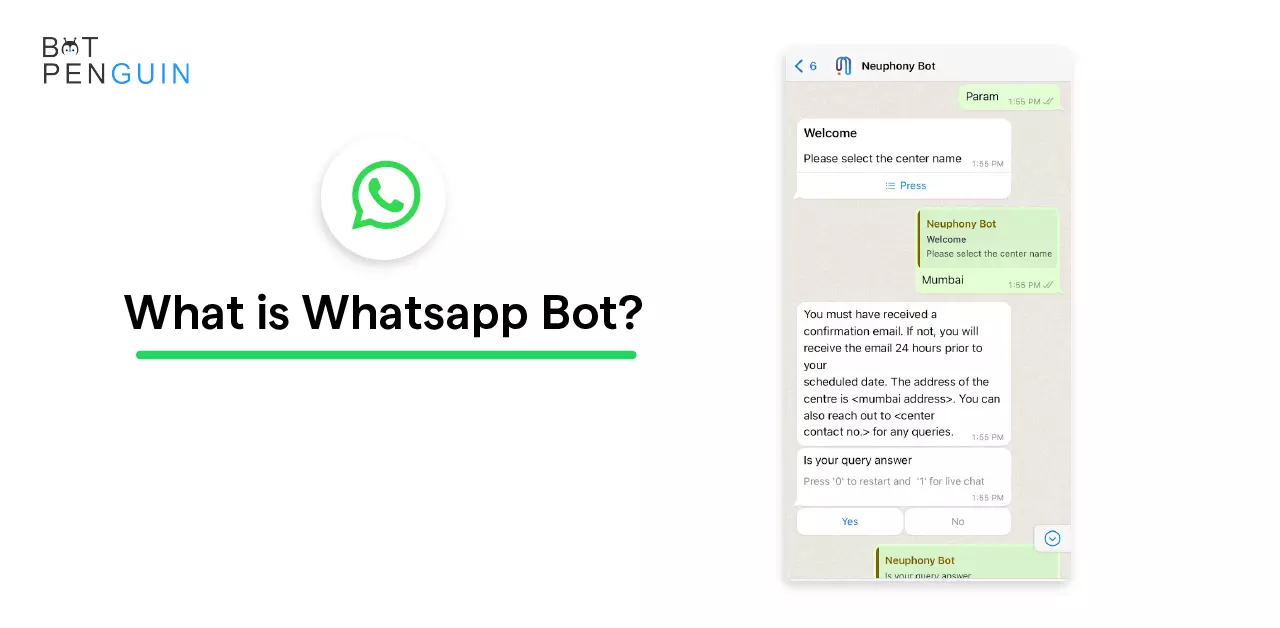 WhatsApp chatbots intelligently communicate with your consumers using AI and our unique NLP (Natural Language Processing) engine.
You may use them to respond to consumer queries regarding your goods and services, share information, and boost sales. Moreover, you can send an order, payment, and shipment alerts, among other things.
WhatsApp business chatbots leverage the WhatsApp Business API to intelligently connect with your clients, workers, students, and other users without requiring human intervention.
Why should you build your personal WhatsApp chatbot?
You could get by personally replying to each message if you have a limited number of customers. However, as your company expands, this will become more difficult.
Even if you have a limited client base, manually responding to every query has one serious disadvantage: it takes too long.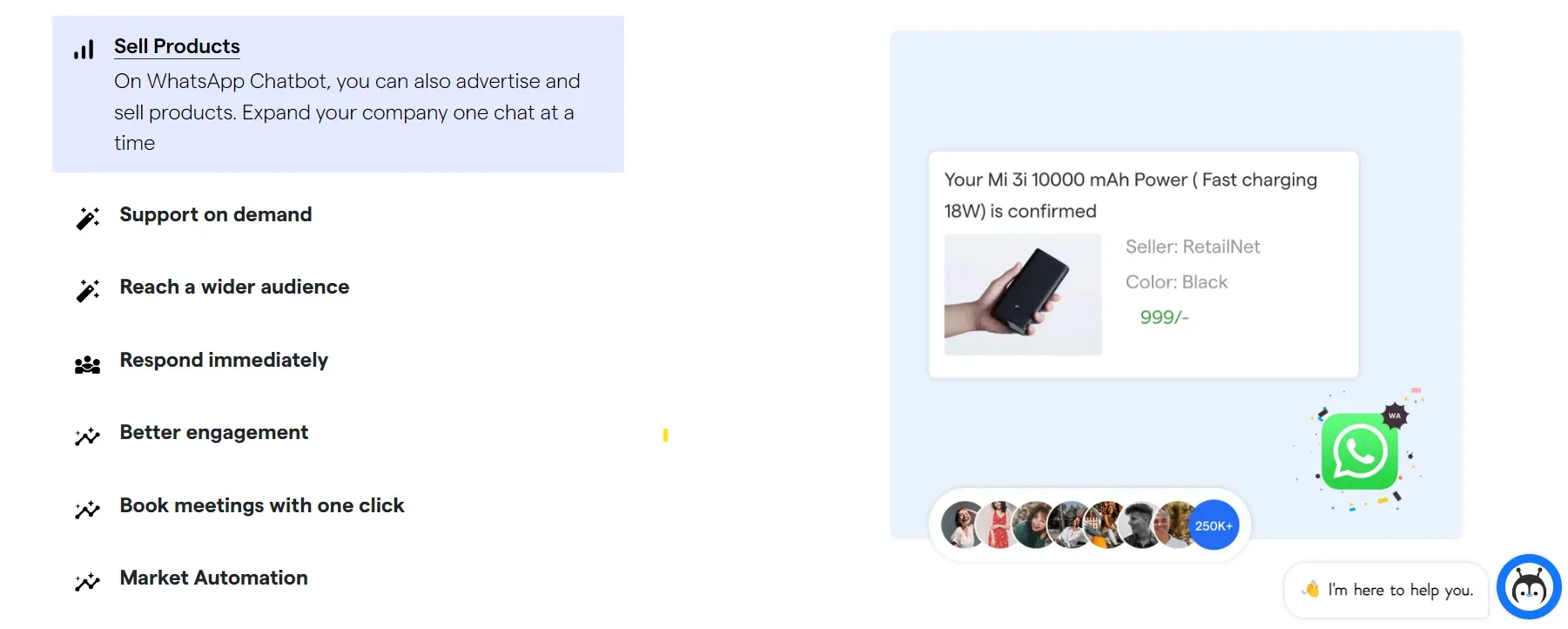 Customers have to wait for you to respond to their inquiries. It implies they are unlikely to receive a response when they require one. It's never a good thing to do.
If you work in eCommerce or retail, you're in a more difficult situation. Due to a lack of immediate responses, 53% of online customers abandon their carts.
So, suppose you want pleased customers and keep your carts from being abandoned. In that case, you should establish a WhatsApp chatbot for the business.
Along with WhatsApp Chatbot, BotPenguin offers chatbot creation for other social platforms like:

What does a chatbot look like on WhatsApp?
A WhatsApp chatbot appears almost similar to a chatbot on every messaging platform. A user can send text messages to a business using the WhatsApp Business number. Whenever this occurs, a chatbot will first collect up a message & try to figure out what it's about before responding.
If the chatbot fails, it will, for example, transfer the conversation to a person colleague after asking a series of questions.
In addition to customers contacting the business directly, a company can initiate communication with a customer if an opt-in is available. WhatsApp message templates are another name for these.
AI systems with the ability to pass the Turing Test have generated an entire industry of products designed to help businesses optimize their sales and marketing efforts for increased profits.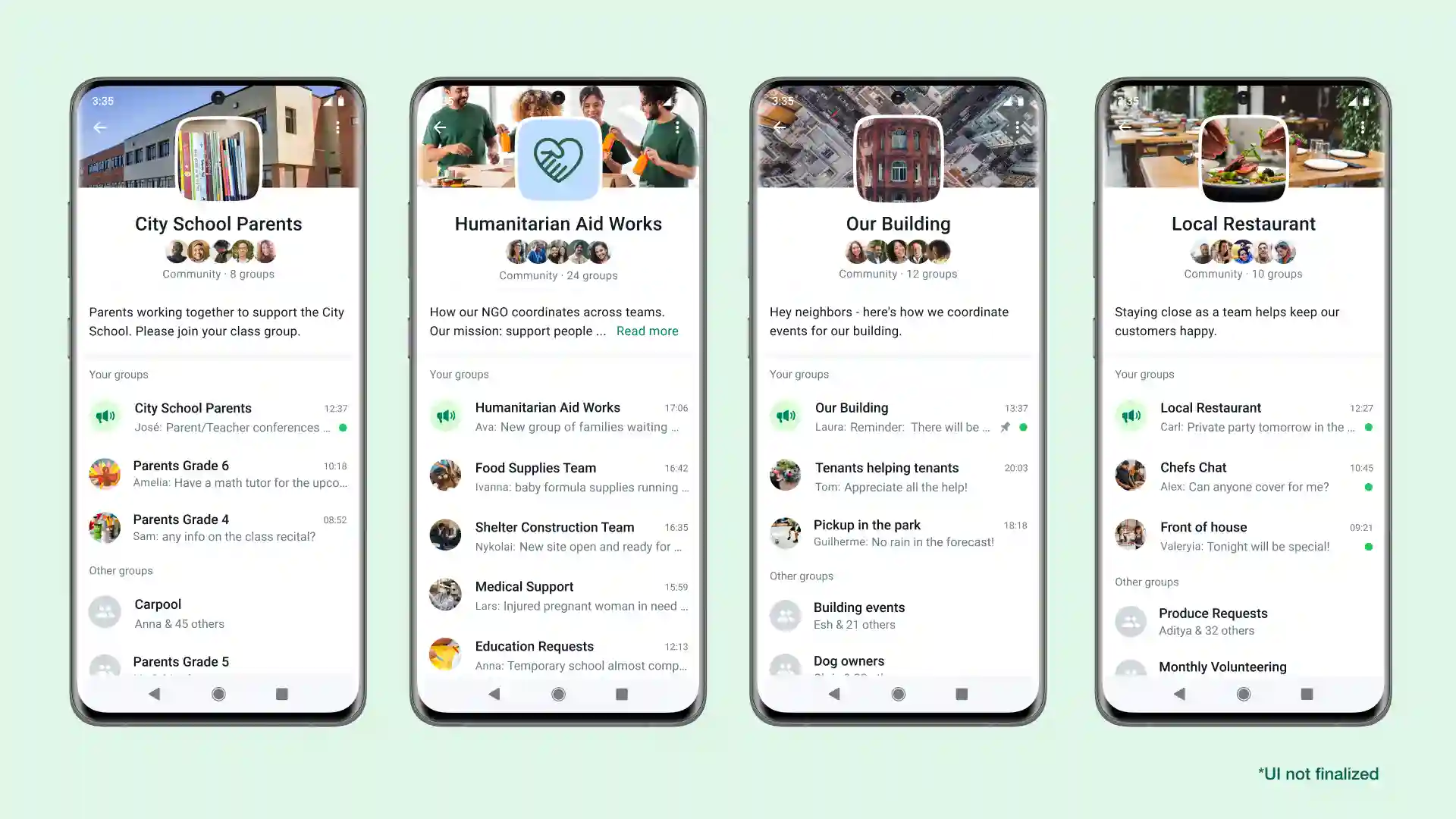 The combination is a marriage made in heaven when it comes to integrating chatbots and WhatsApp. The reach of WhatsApp gives you access to a global audience who are already familiar with the chat app's features and capabilities, and chatbots help you grow engagement.
Creating a WhatsApp Chatbot: A 5-Step Guide
Building a chatbot for WhatsApp can elevate your business by allowing you to interact directly with your customers. Creating a chatbot according to Meta's (formerly Facebook) latest guidelines involves several steps.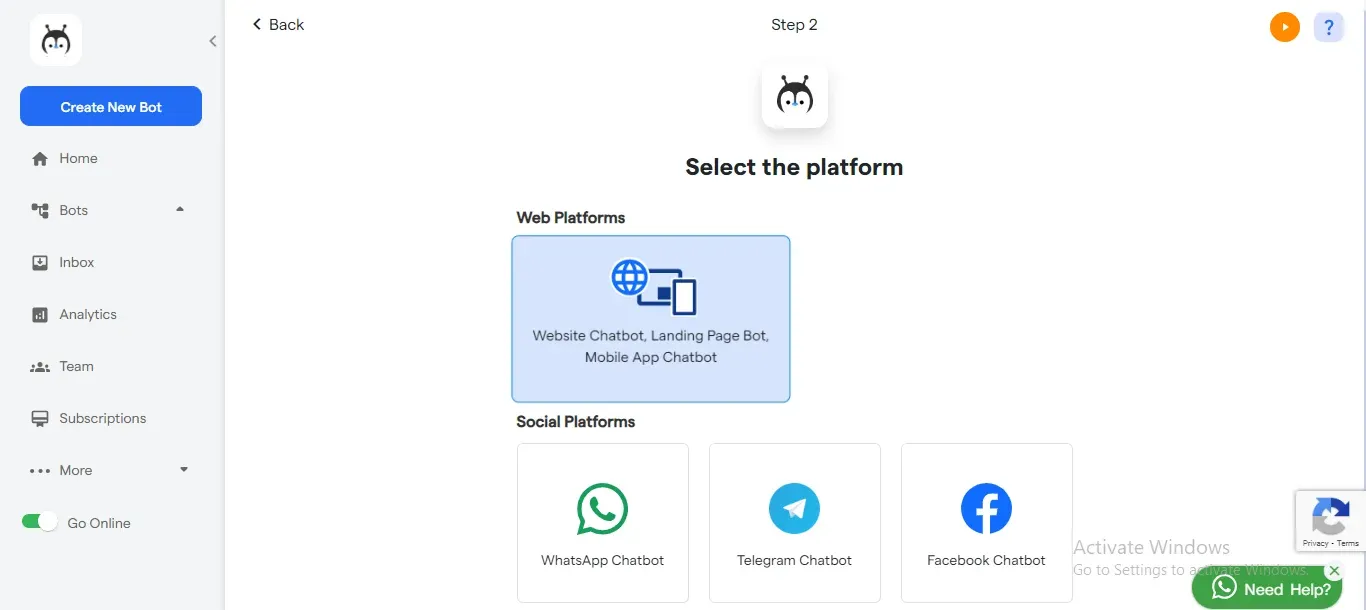 Prerequisites
Before we jump into the steps, there are a handful of prerequisites you should be aware of:
You must have a Facebook Business account.

A phone number that hasn't been used for WhatsApp.

The Chat API, which you'll need to pass Meta's approval process to gain access to.
Getting these prerequisites ready beforehand will speed up your chatbot setup process greatly.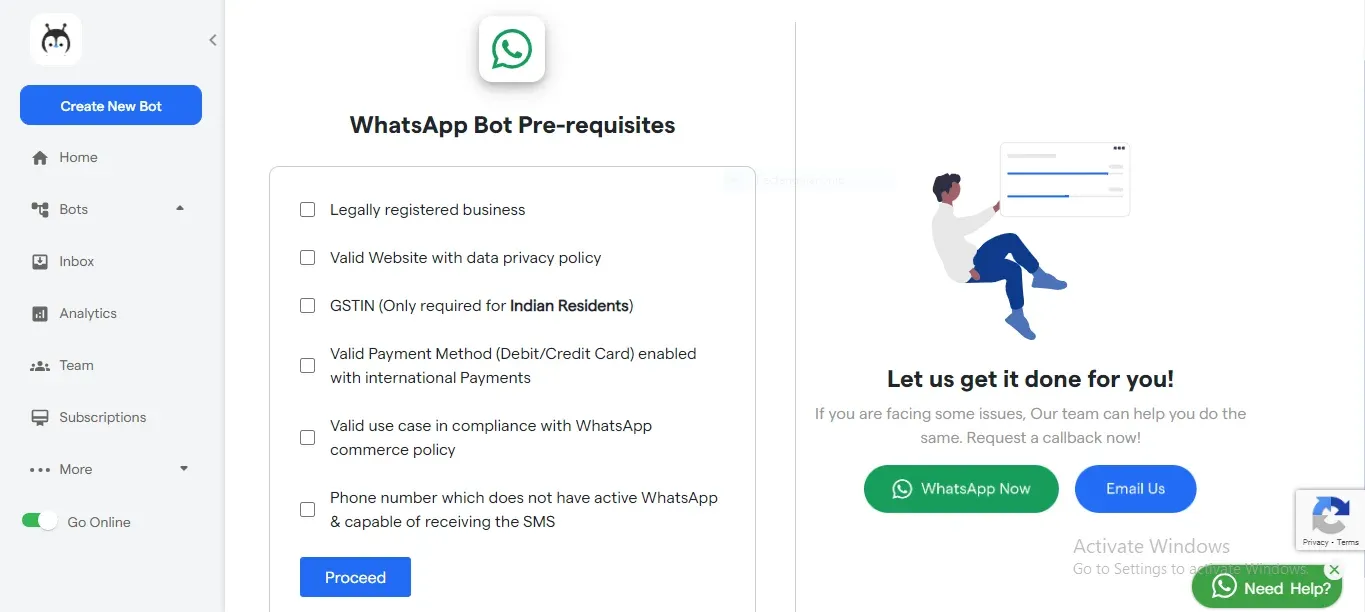 Step-by-Step Guide
Creating a chatbot according to Meta's (formerly Facebook) latest guidelines involves several steps.
Step1
Request API Access
The first step is to request access to the WhatsApp Business API. You can do this through the Meta Business Manager.
This process might take some time, as Meta will review your request to make sure your business fits their guidelines.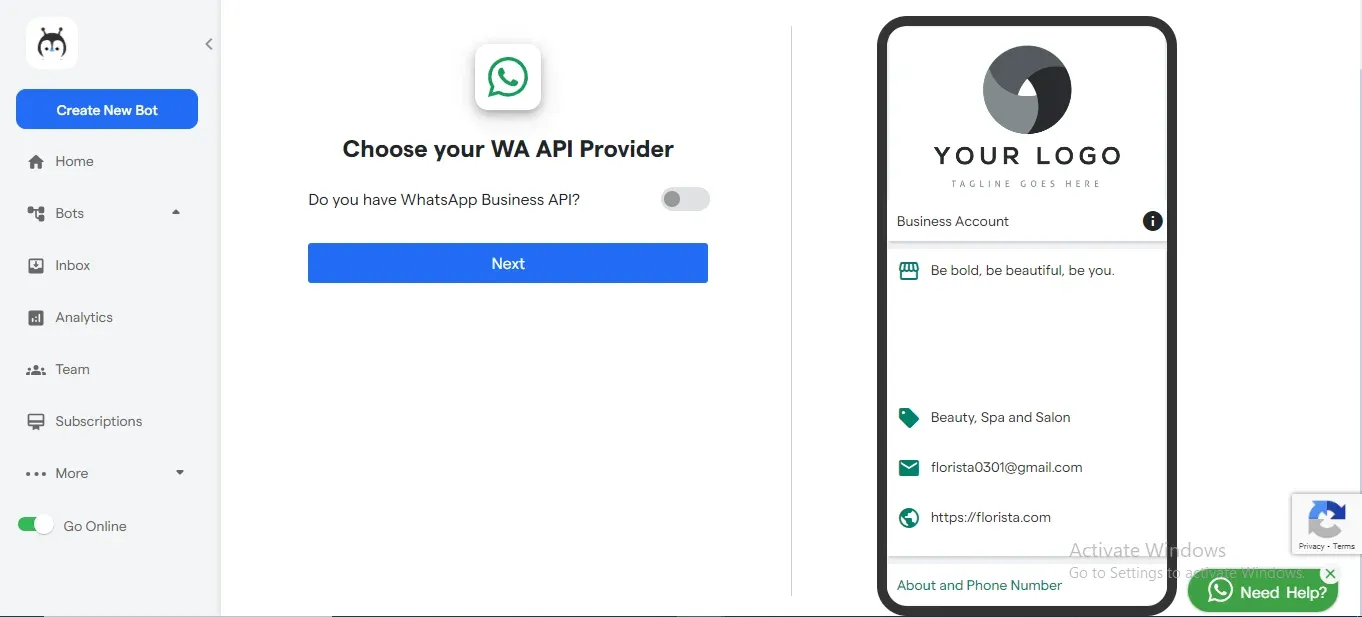 Step 2
Setup Your Business Profile
Once you gain access, set up your WhatsApp business profile. Provide relevant information such as business name, address, description, and contact details.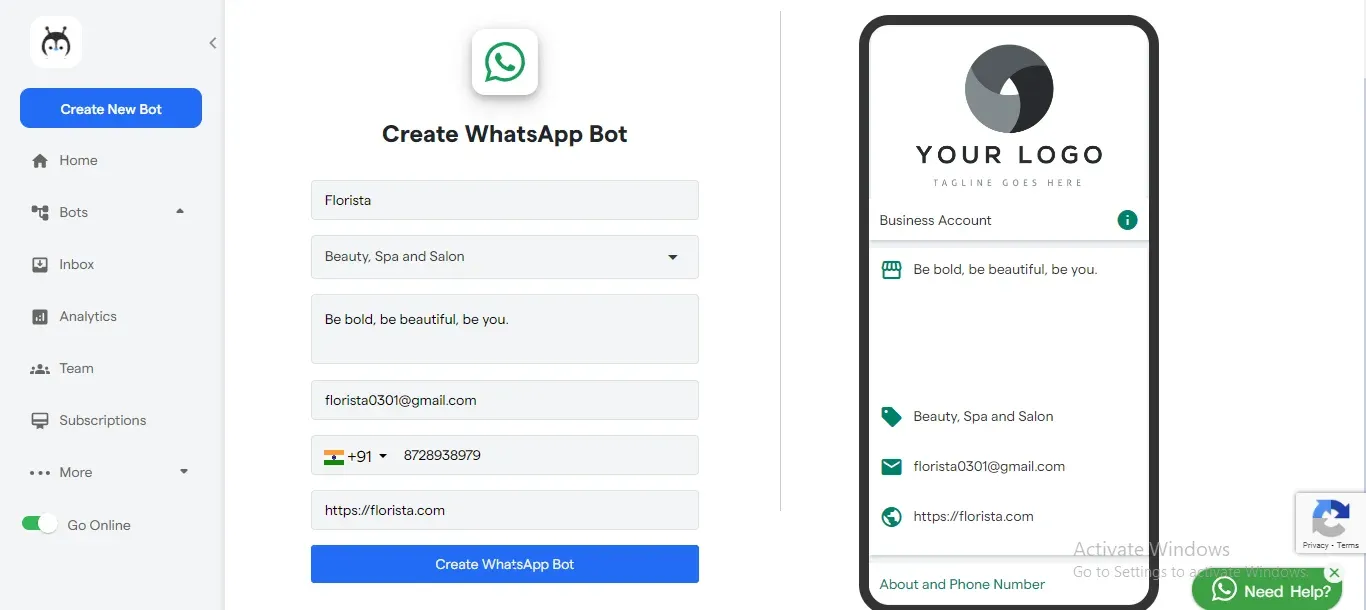 Step 3
Create Message Templates
According to Meta's guidelines, businesses can only initiate conversations using pre-approved Message Templates. So, you have to create your Message Template and submit it for Meta's approval.
These templates can range from welcome messages, reminders, and notifications to support messages.
Step 4
Building the Chatbot
Now it's time to build your chatbot with BotPenguin, which will roughly take 5 minutes max. All you need to do is fill out simple details like business name, category, description, email address, phone number, and website.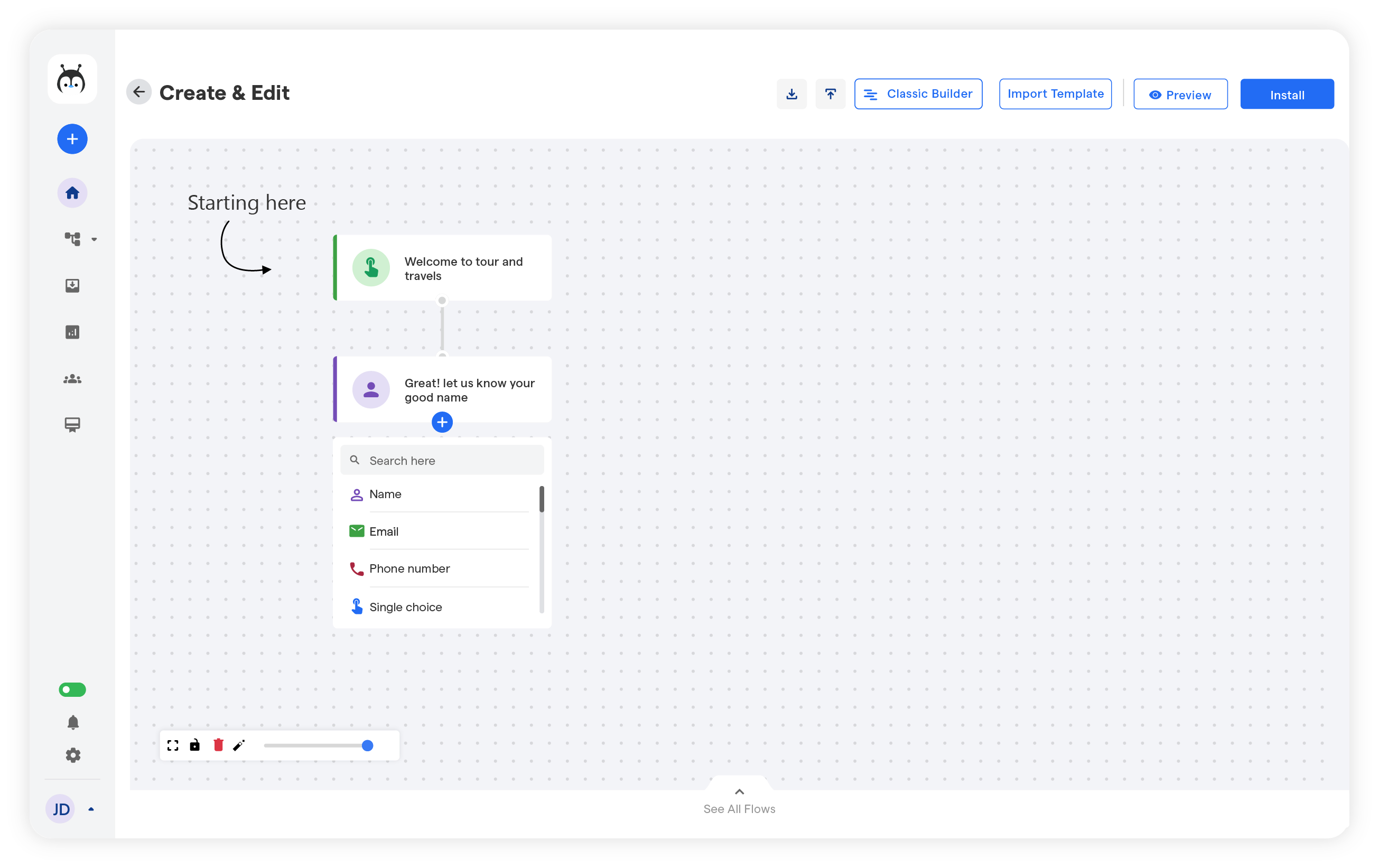 Step 5
Test and Deploy
Once your chatbot is set up, rigorously test it to ensure it works as expected in various scenarios. After testing and any necessary revisions, you can finally deploy your WhatsApp Chatbot and serve your customers.
While building a WhatsApp chatbot may seem like a daunting task, following these steps and ensuring adherence to Meta's guidelines will make sure the process is efficient and that your chatbot serves your business effectively.
WhatsApp Chatbots in 2023: The conclusion
Your competitors compete against you on WhatsApp to communicate with it and acquire more customers. They'll all be using the WhatsApp Business solution.
An excellent WhatsApp Chatbot for your business number will be highly beneficial. Customers should not have to wait hours for answers to their questions. You'll be more efficient, pleasant, and interactive on WhatsApp, and your brand value will increase.
Whenever it relates to the WhatsApp Chatbot, it's all about the user experience. You can provide the whole experience that your clients seek with the correct conversation design.
Sign Up On BotPenguin today to deploy your WhatsApp chatbot for $0!