Chatbots are no longer a novel technological advancement in the market. Still, the establishment of chatbot development firms is an interesting side story.
Markets and Markets predict that the global conversational AI market will grow from $6.8 billion in 2021 to $18.4 billion in 2026, expanding at a CAGR of 21.8 percent.
With over 3.9K startups, chatbots are online businesses that offer chat solutions to businesses and consumers.
These businesses use NLP to understand natural language queries and respond in natural language.
This includes businesses that offer platforms for developing enterprise or consumer chat-based automated AI applications.
In the list of the top chatbot startup, we have mentioned the top 5 Chatbot startups along with their features for you to choose from.
Top 5 most popular & successful Chatbot Startups!
1. BotPenguin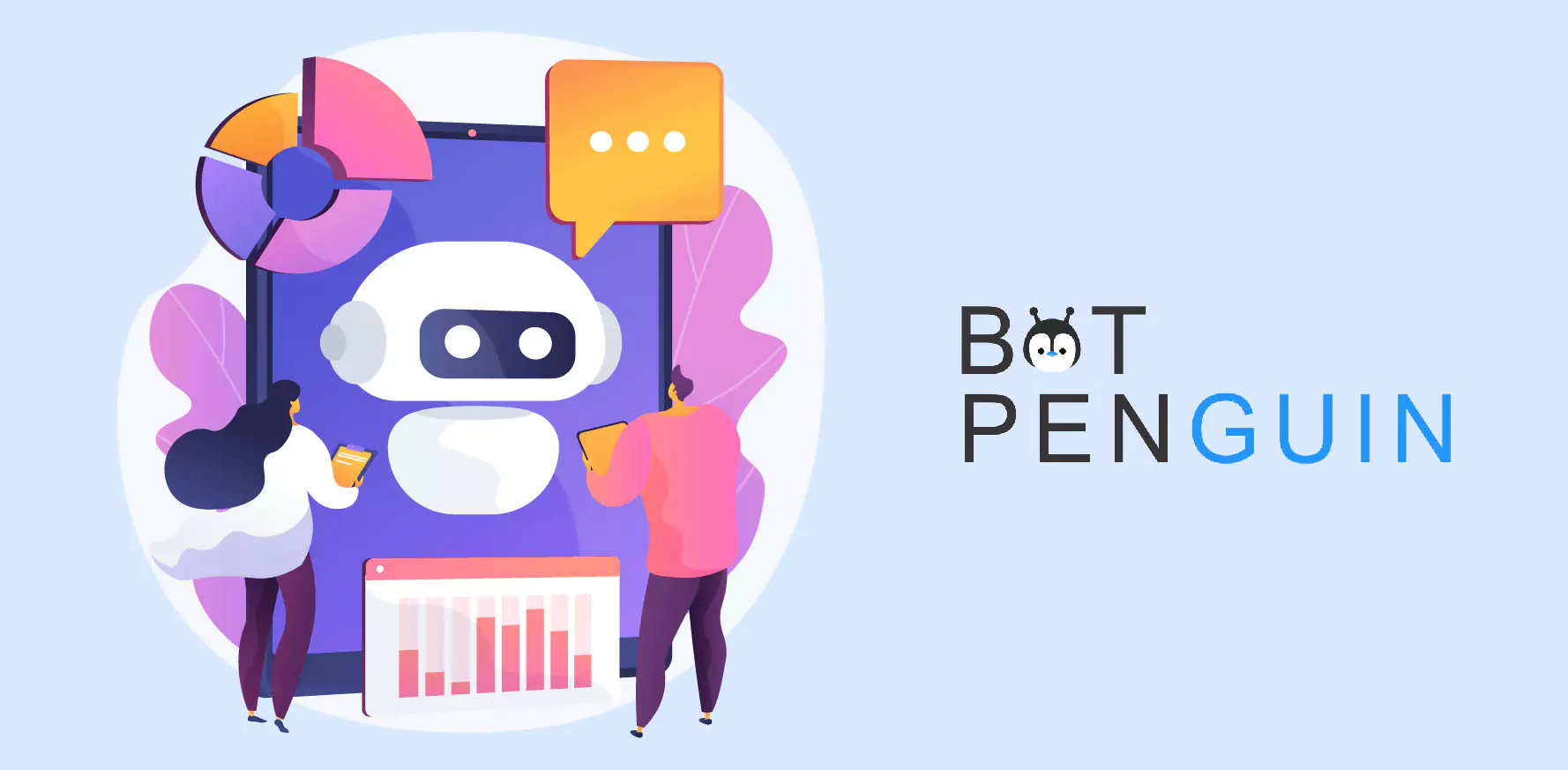 BotPenguin is an artificial intelligence (AI) driven chatbot generating tool for websites, messengers, and a variety of other platforms, which aids in the expansion of your business.
With BotPenguin, users can create various unique chatbots that automate quick replies to their customer's queries. It answers their colloquial questions rapidly by assisting the customer hone their searches.
This special chatbot-generating tool is incredibly user-friendly. It develops chatbot features for websites and messengers, producing conversations to gather leads efficiently.
Here are some advantages of utilizing chatbots created by BotPenguin:
Interactive client chat platform.

Assists in gathering surveys, scheduling appointments, selling items, etc.

Available 24 hours a day on the user's website.

Responds to consumer inquiries instantly.

Assembles data and effectively generates leads.

Keeps contact information in a CRM (customer relationship management).

Increases visitor engagement and conversion rate drastically.
This chatbot-building tool is unique because of its 24-hour accessibility, lack of human error, zero waiting and developing time, high conversion rate, and excellent lead generation!
Types of chatbots services offered by BotPenguin:
Lead Generation Chatbot

Customer Service Chatbot

Virtual Assistant Chatbot
2. SnatchBot
With the help of Snatchbot, you can easily integrate AI and machine learning into your messaging applications.
SnatchBot simplifies the process and helps you give your customers the best chatbot user experience possible.
They provide robust administrative tools and business-grade security to comply with legal requirements. Furthermore, they have intelligent bots for multi-channel messaging.
For making connections, posting the distinctive AI-powered chatbot, and communicating with users more effectively, one of several greatest chatbots is easily accessible.
Snatchbot offers strong administrative capabilities and enterprise-grade security to adhere to legal requirements and can be imported to enterprise clients.
3. Botsify
A company can use the Botsify platform to create a chatbot without writing code for messengers, Slack, or a website.
This chatbot builder allows for simple integration with plugins, machine learning, AI, and analytics.
Botsify supports human takeover for a smooth transition from bot to the person in that specific situation.
The platform is free for a single bot but charges for multiple bots.
Botsify also provides fully managed solutions for larger businesses, and its technology is flexible enough to handle enterprise clients
4. Haptik
Haptik, a chatbot start-up based in Mumbai, was founded in 2013.
They have custom apps for both Android and iOS. It's a personalized mobile assistant app that uses artificial intelligence as well as humanitarian assistance.
Some of Haptik's characteristics include
Setting important reminders

Locating nearby locations

Planning a vacation or a trip

Reserving a flight/train ticket, a taxi, and a hotel

Recharge and pay your bills

Booking movie tickets

Ordering food

Checking the status of trains, etc.
5. Engati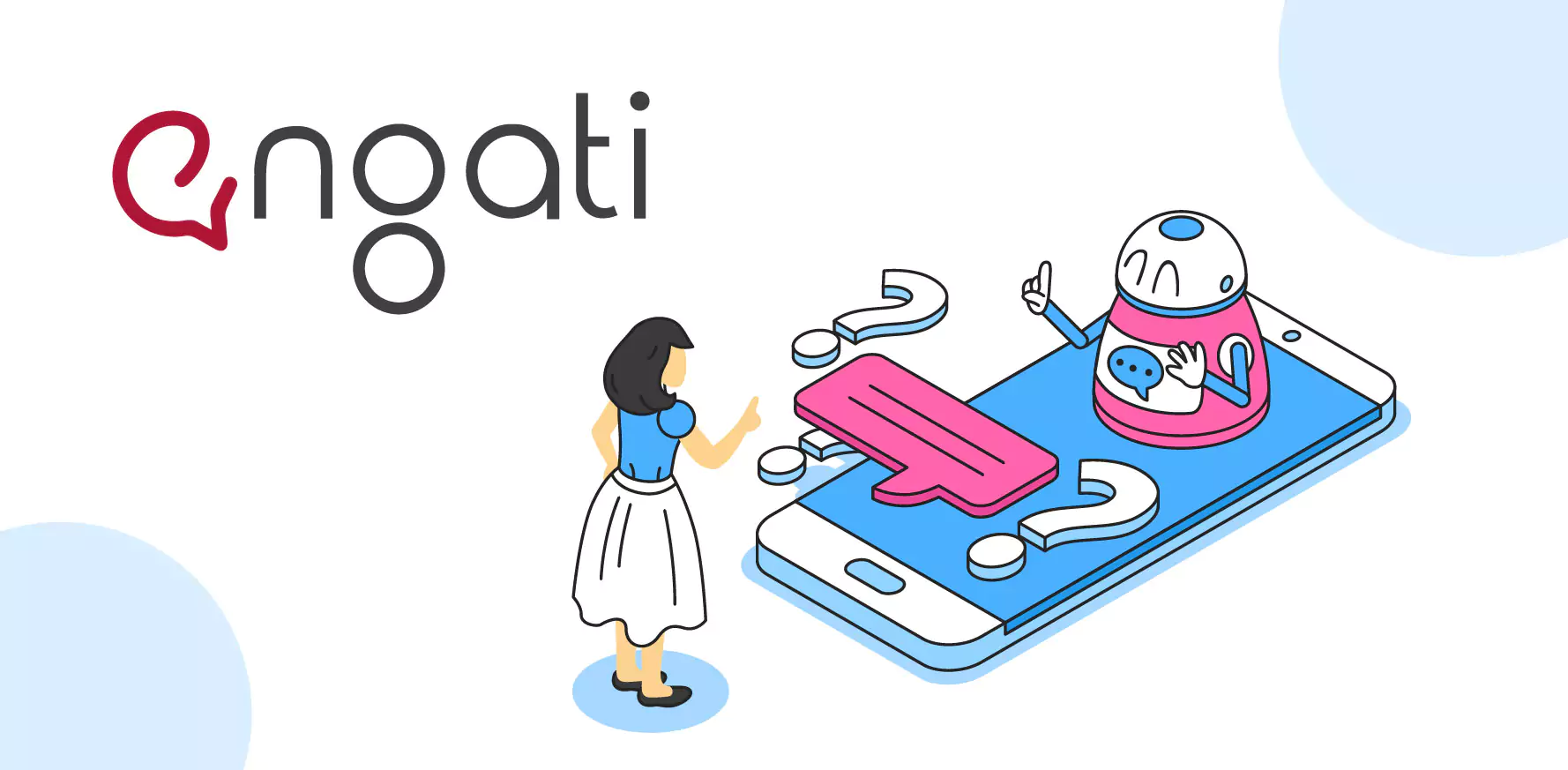 Engati enables you to create intelligent bots in minutes without any programming knowledge. Create once and publish across 15 channels.
Intellectual paths, training, copying, analytics, and private labeling are all supported by it.
You can use Engati to tap into the power of machine learning and NLP/NLU to create your chatbot and engage your customers in over 50 languages.
The Engati chatbot and live chat platform has also won the CODiE Award in 2021.
Conclusion
The future is powered by artificial intelligence, and AI chatbots are a part of this massive shift. In the coming years, we will see far more innovations in this space.
Chatbots have infiltrated all sectors and departments, and their use cases and solutions continue to expand.
The use of chatbots has yielded incredible results for businesses in terms of achieving their objectives, ranging from lead generation to improved customer service.
If you need help finding or selecting an AI chatbot for your company, don't hesitate to contact BotPenguin. We will ensure that you receive the best possible selection based on your business requirements.
Call us today!