Have you ever noticed that the popularity of live chat software has grown over the years? They have been around the business market for a long time but have come under the limelight recently.
In a recent study by SuperOffice, it was found that more than 41% of customers prefer to have live chat services while interacting with the company.
Customers like to live chat with the service provider about their problems to receive quick solutions. Live chat software helps customers to have a real-time, to-and-fro conversation with support agents, enabling them to have a faster solution to their problems.
There is much live chat software available in the market nowadays. MyLiveChat is a popular live chat software and is also one of the first live chat service providers in recent times.
But before investing in it, you must know about the software, its pros and cons, and suitable alternatives.
In this blog, we will discuss in detail about MyLiveChat and help you decide whether you should go for it.
So, let's begin.
What is MyLiveChat?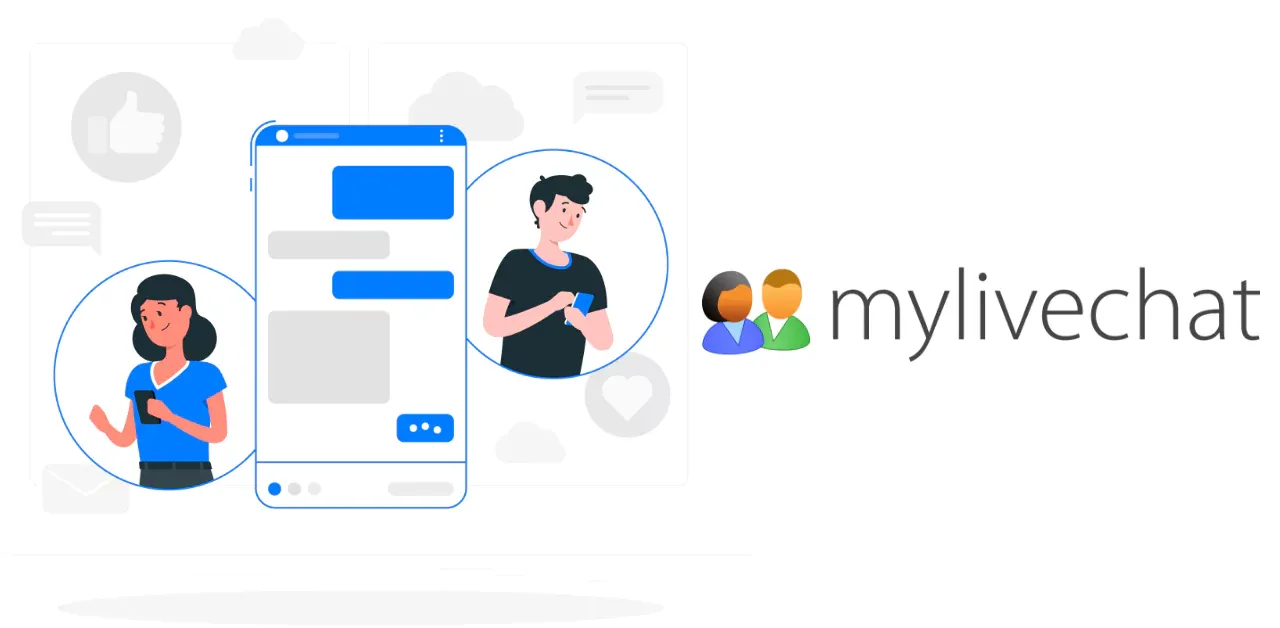 With the growing popularity of live chat, we can find many good live chat software options in the market today. MyLiveChat is a popular customer service sales tool that helps your agents to communicate with your website or app visitors in real-time. It is free-to-use software that anyone can install and use without coding knowledge.
MyLiveChat is a very user-friendly platform that can be used only by inserting the HTML code provided by MyLiveChat into your web page. It helps you to increase your conversation rates through features like clicks to chat and Live Customer Support.
It lets you engage with your visitors by letting them talk to a live agent whenever they seek help. In MyLiveChat, queries are answered, along with providing suggestions for services or products.
The best part is that it gives your customers a feeling of bonding through the human touch, which most chatbots boast about but fail to achieve.
Some popular features of MyLiveChat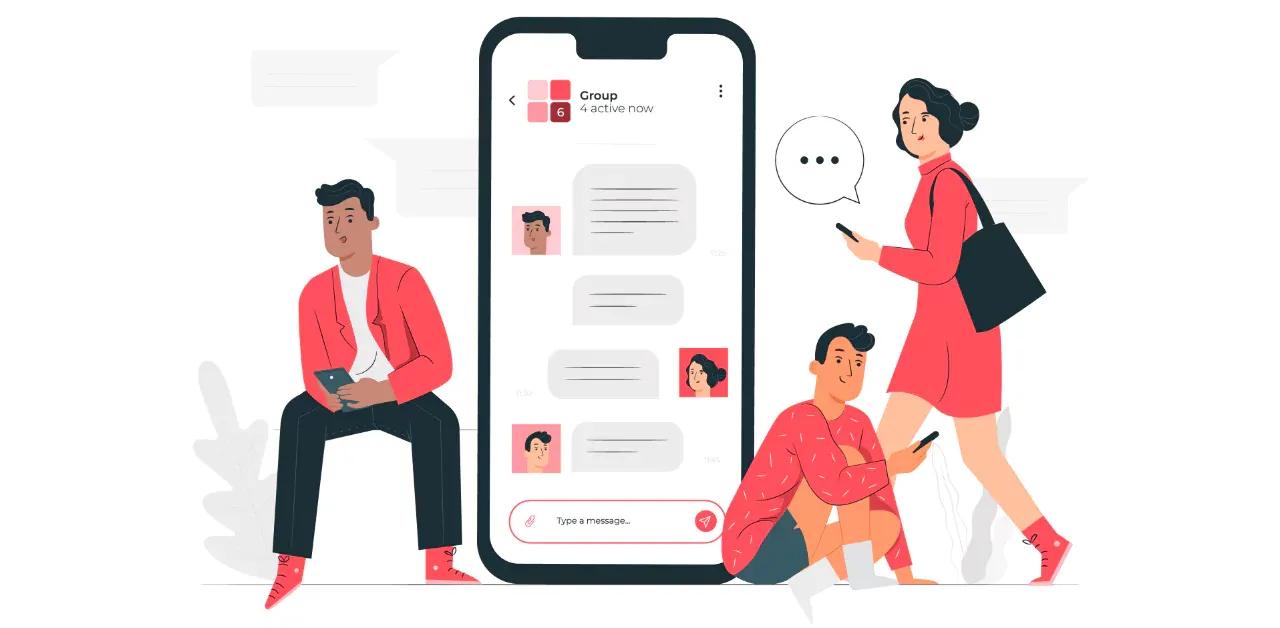 The "Call me" option gives the flexibility to users to connect whenever they want to.
It comes with customizable branding that helps you to provide a personalized touch to your business.
It is updated with smaller to most minor issues with its real-time monitoring feature.
It has a vast knowledge database that can help users to find solutions quickly.
It is also available offline, so the network is never an issue.
It automatically greets users whenever a conversation starts. It creates a better impression on the user's mind.
It can target visitors and start a conversation with them to pull more significant traffic to your business.
Pros and Cons of MyLiveChat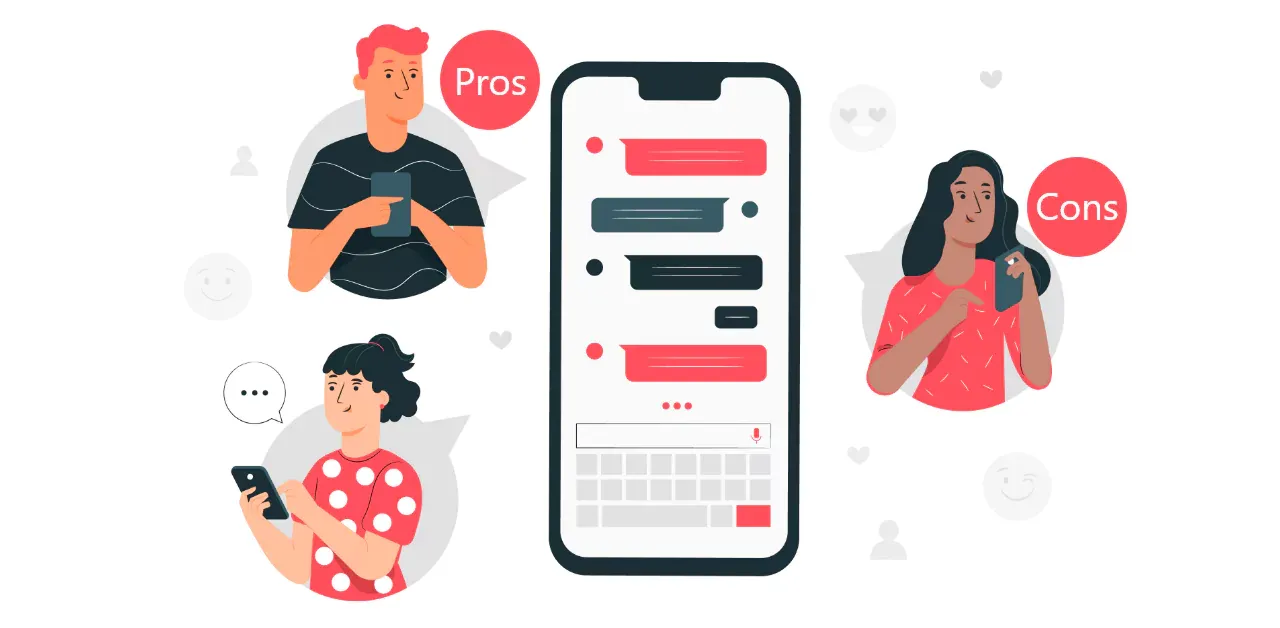 MyLiveChat has both advantages and disadvantages. Here are some of the Pros and Cons of MyLiveChat that will help you to form a better idea about the software.
Pros of MyLiveChat
1. Easy-to-use platform
MyLiveChat is a simple and user-friendly platform, making it a wise option. Only some users have detailed knowledge about creating a live chat platform using codes or technical expertise. MyLiveChat does not require any coding or technical knowledge to be set up; you need to copy the code provided by the software into your website to add the live chat widget. As it is a free tool, it doesn't mean that it compromises the quality of the software or its speed or effectiveness in delivering direct back-and-forth conversation.
2. Customizable
MyLiveChat is a great live chat platform. It enables you to customize your widget and dashboard by adding different themes and custom settings to get a personal touch while using them. You can add other pieces from the templates available and use the drag-and-drop feature. It is a very easy-to-install platform that gives you high-quality personalization in simple steps. Adding these personalized features helps to add a feeling of familiarity to your venue, and you tend to use it better.
3. Easy sharing of documents and pictures
Generally, most live chat solutions still need the feature of sharing files and photos. It is a huge drawback that needs to be noticed. But in the case of MyLiveChat, you do not have the scope to complain about this. This feature allows you to share files and documents in your live chat platform easily.
4. Unlimited integration opportunities and app availability
Integrations with third-party software help to increase the productivity of your business are available. MyLiveChat can integrate with sites simultaneously, and there is no limit to this. But it would help if you remembered that not every software integrates free of cost. MyLiveChat is also available as a mobile application, making it a versatile platform and an excellent tool for businesses trying to get their customers on a preferred mode of communication.
Cons of MyLiveChat
1. Lack of in-built integrations
Despite having the ability to integrate several platforms, one of the significant drawbacks of MyLiveChat is that it doesn't come with a bot feature and cannot be combined with one such. It would help if you had human agents to hold all real-time customer conversations, which becomes tough for the agents and increases the company's cost. The chatbot does not require maintenance or payment and can provide 24/7 nonstop service. It also needs help gathering leads or having meaningful conversations with customers if their agents are offline. It is one major issue that MyLiveChat should focus on.
2. Fewer features in the free plan
You have heard the phrase, "Good service comes with a good cost." Although MyLiveChat comes with a free plan for its uses, its features come to life only after fulfilling many basic requirements. For example, you can log into your business account by using only one agent at a time. It is not a very good thing to do if you have a lot of customers or leads. Your support agents will face a problem in keeping up with all the customers' queries simultaneously. The free plan also does not have a white label for your branding and themes, and it displays the logo of "MyLiveChat" on the chat widget.
5 best MyLiveChat alternatives
1. BotPenguin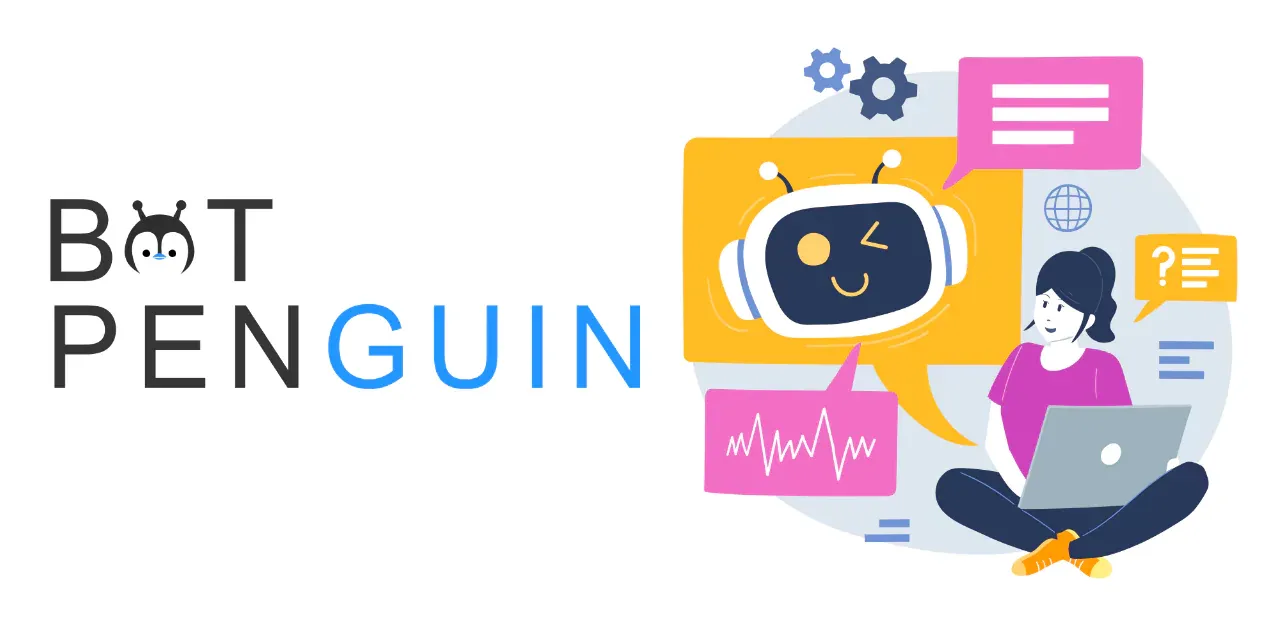 BotPenguin is an AI-enabled live chat widget and Chatbot service provider that helps you to build custom chatbots within a budget. It is both a chatbot provider and a live chat widget, unlike MyLiveChat, which supports live chat. It is better to go for BotPenguin instead of MyLiveChat, as you can get both chatbot and live chat services under a single platform. Integrating a chatbot with the live chat widget can help you to gather more leads and answer queries when agents are away. Also, BotPenguin is a much more affordable option for startups and medium-sized businesses than MyLiveChat.
2. HubSpot Live Chat
Hubspot is a cloud-based All-in-One CRM and live chat software that is mainly built to help manage sales and marketing teams, boost ROI, and attract more leads. It is much more than just a live chat provider; it helps companies organize their contacts and keep track of every conversation they have with their customers. Although Hotspot is costly compared to MyLiveChat, it has some amazing features worth the investment. Hubspot covers all the areas in your business, from the marketing team to the service team and the sales team. Thus, HubSpot is a good alternative you can go for instead of MyLiveChat.
3. LiveChat
LiveChat is another popular alternative to MyLiveChat. Although they may sound similar, they both are different platforms. Live chat is an online customer service software that provides services like real-time chat, help desk software, and web analytics solutions. It is a complete and multi-use product that offers a dashboard and analytics from all the integration in one place. It also has native integration with popular CRM and social media handles. All these features are missing in MyLiveChat, thus making LiveChat a better option.
4. ZohoDesk
Zoho Desk is a context-aware help desk software that helps businesses to focus on their customers and increase the productivity of their agents to get to the core of their customer service efforts. It has many unique features like a centralized platform for ticket management, contextual Email communication, social media presence at the help desk, a chat widget to enable instant replies, chatbot service, and multi-department management. All these features make it a far more approachable platform to invest in. Thus, it acts as a great alternative to MyLiveChat.
5. Olark
Olark is a top-rated live chat platform and is a great alternative to MyLiveChat. It is the easiest way to boost your sales and help solve customers' issues and understand them better. It supports many languages through which customers can communicate with your company, and you get a better idea about their needs and problems. Olark is also a very affordable option for small businesses and offers the essential features that you will need for your business to start chatting with your customers. It also has a very easy-to-use interface and helps you to connect instantly with your customers.
Conclusion
You are aware of what MyLiveChat is and what are its advantages and disadvantages.
Live chatting is a popular means of communication for business houses nowadays. It helps businesses stay connected with their customers and provide them with better solutions in less time. Livechat has also recently gained popularity, and customers prefer instant answers from live chats while using online services.
MyLiveChat is a perfect live chat platform, but like every other solution, it has some pros and cons.
In this blog, we have discussed the pros and cons of using MyLiveChat and provided the five best alternatives.
If you have any problem or want more about MyLiveChat or its alternatives, feel free to drop a comment below.
Also, as mentioned above, remember to check out the amazing features of BotPenguin!
Related Article:
https://botpenguin.com/pros-and-cons-of-live-chat