Managing a business, regardless of its expertise, would include dealing with huge chores regularly. Taking care of clients' demands is at the top of the list and must be handled efficiently. However, customer service is frequently overlooked in haste to emphasize other company necessities.
WhatsApp for Corporate caters to this market group and is currently used by over 5 million business users.
WhatsApp Business enables businesses to respond to clients quickly, generate labels to categorize their products conveniently, and continuously look for ways to make shopping more user-friendly.
The WhatsApp auto-reply feature has piqued our interest, as well as the interest of a million business people worldwide. This one-of-a-kind feature ensures that your consumers are never left alone.
You've come to the right site if you're seeking how to set auto-reply in WhatsApp company and a sample WhatsApp auto-reply message.
In this blog post, we take a step further and show you exactly how to set up WhatsApp's 'Auto-reply' feature, so your clients have a flawless experience.
What is WhatsApp's Auto Reply feature?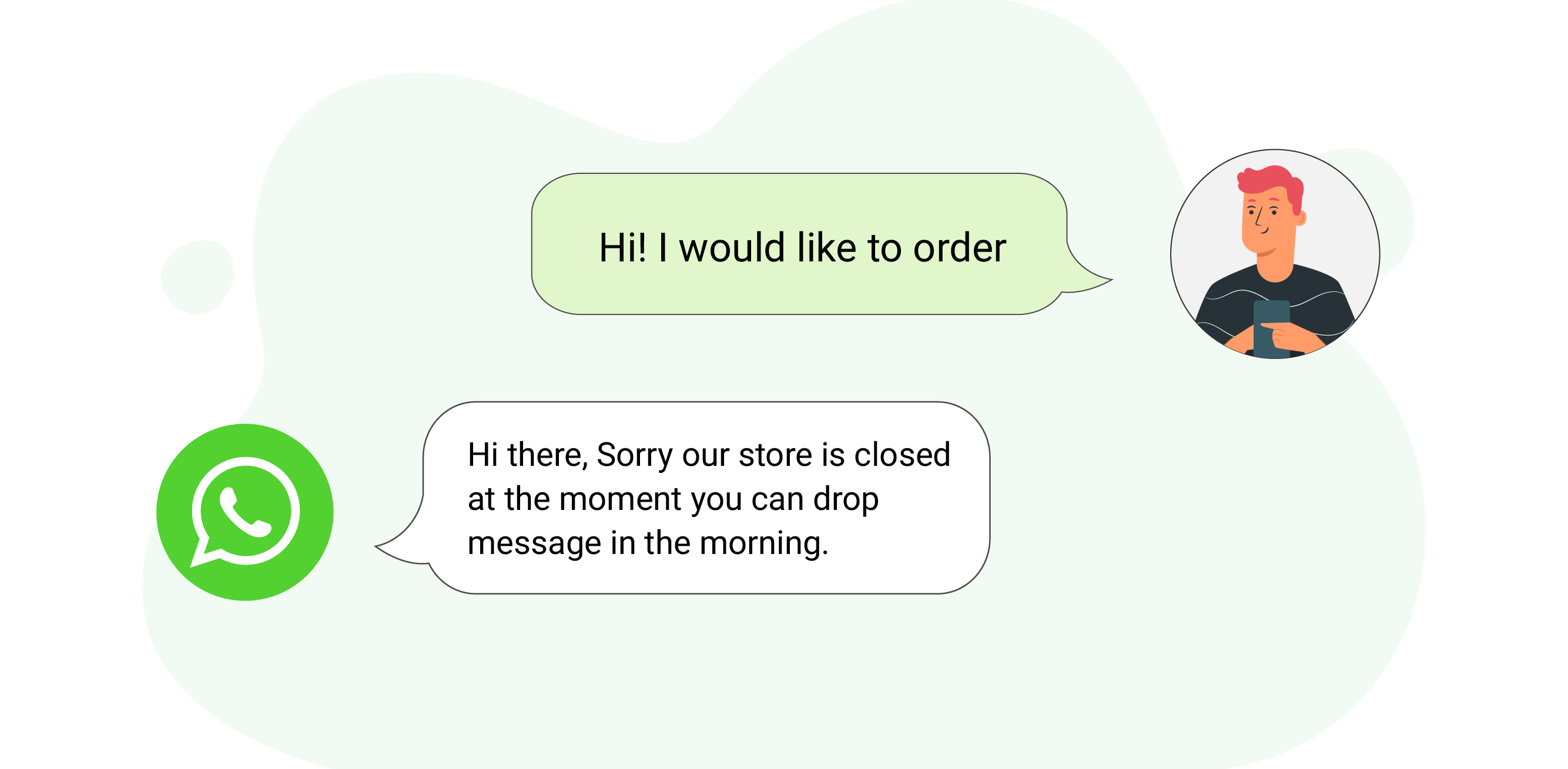 Auto-reply in WhatsApp is a new feature on the WhatsApp Business platform that allows you to build and schedule messages that automatically react to clients when you are unable or unavailable to answer them.
You can establish 'away messages' and even greet new visitors with a greeting message using this function. It is a popular feature among business owners who wish to interact with their clients even when they are not there.
WhatsApp auto-reply is a feature that can't be added to a standard WhatsApp account. This one-of-a-kind function is exclusively available to WhatsApp Business users.
Why Should You Use WhatsApp Auto Reply?
The functionality makes life easier for business owners and their clients. It ensures consistent, smooth, and unambiguous two-way communication.
Let's explore what more this feature has to offer its consumers.
Instant Responses
The WhatsApp Auto Reply function allows you to focus on other important duties while also attending to the demands of your clients and consumers.
When businesses send short automated messages to clients, they have adequate time to respond with a solution-oriented approach if any service goes wrong.
Set Greetings Messages
Building a firm requires a 360-degree strategy. Every sector facet must be investigated, including products, services, customers, clients, and social media accounts; the list is limitless.
Managing such massive responsibilities frequently results in the neglect of important obligations, especially responding to consumers and clients. Because the client is king and their demands must be provided on time, businesses must employ the WhatsApp Auto Reply tool.
Send Messages in Bulk
Businesses can us WhatsApp Auto Reply's broadcast feature to send messages to 256 recipients in a broadcast list.
Steps To Set Up Auto Reply On WhatsApp Business.
If you've previously created an account with WhatsApp for business, follow these steps to enable auto-reply:
Step 1: Head to Settings: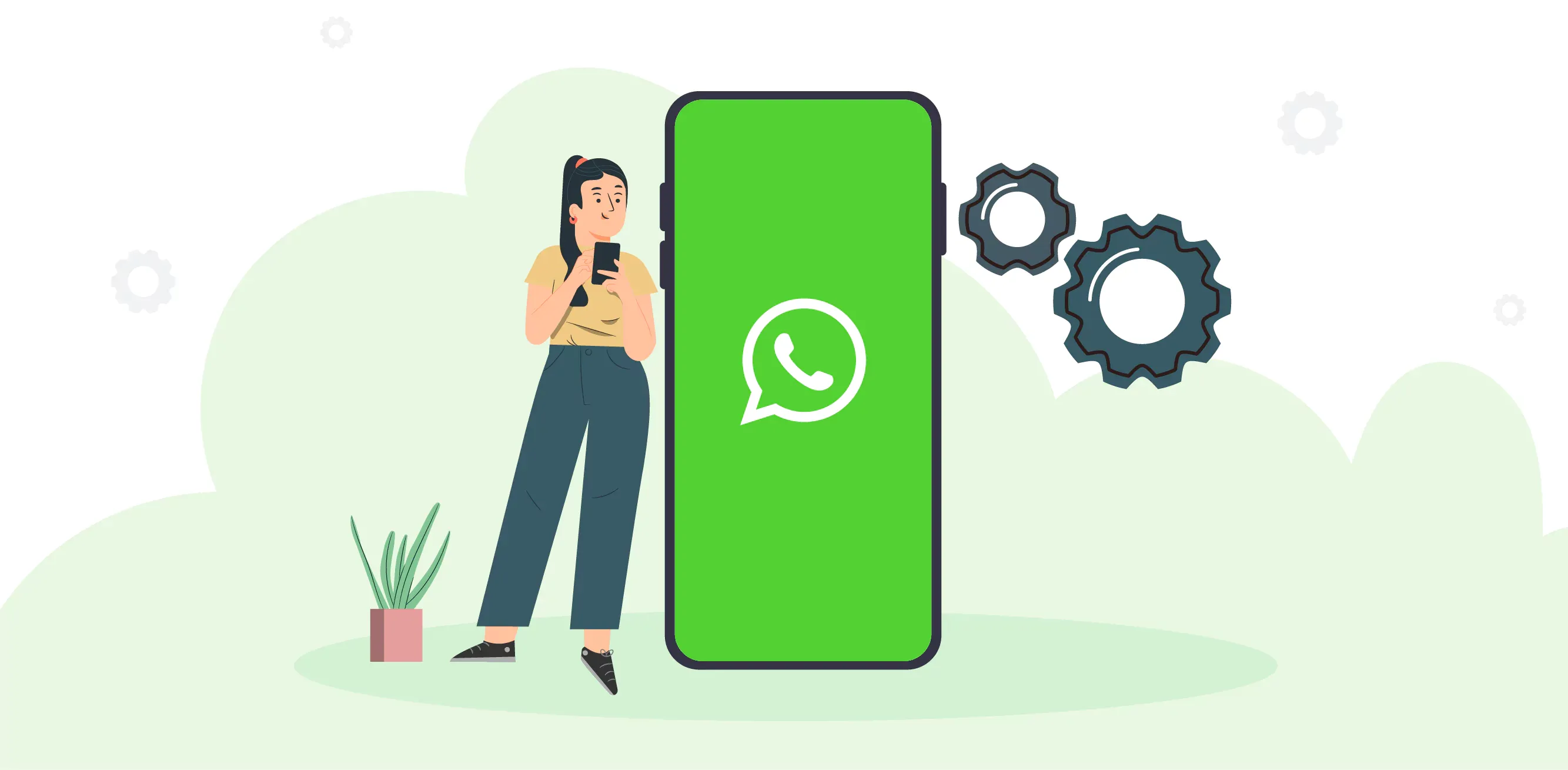 Visit WhatsApp Business, then select the three dots in the upper right corner of the Chat window. Now, go to Settings -> Business Settings -> Away message.
Step 2: Select 'Send Away Message':
Turn on the toggle switch next to "Send away message" immediately.
STEP 3: Modify Your Away Message:
Tap "Message" and type the goodbye message you wish to leave for your clients before tapping "Ok."
STEP 4: Plan Your Away Message: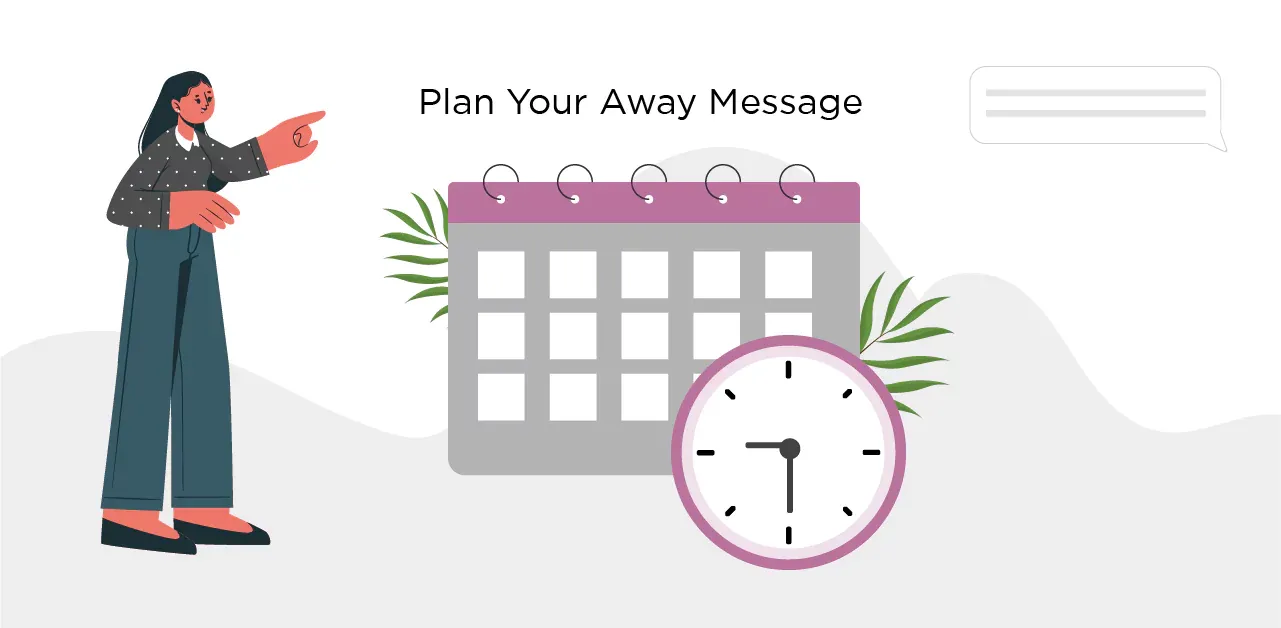 You can set the schedule for your away message.
Always send: Choose this option if you will be unavailable for an extended period, such as when on vacation.
Custom schedule: Choose this option if you only want the automated message to be sent at a specified time of day.
Outside of business hours: This option is helpful because it allows you to send automated messages exclusively after business hours.
Note: Your WhatsApp business profile needs to have business hours configured.
STEP 5: Choose the recipients:
This final stage requires selecting the individuals you wish to send your goodbye message.
Everyone- To automatically send the message to anyone who texts you after work.
Everyone who isn't in your address book- It enables you to send an automated message to phone numbers that are not in your contact list.
Everyone except- You can omit some of your contacts from receiving an auto-reply.
Only send to- Send messages to specific contacts by using this feature.
You may easily configure an auto-reply for WhatsApp Business App in this manner.
To Sum up
You should have more than enough ideas by this point to create the ideal auto-reply for your WhatsApp Business account. One of the examples of the auto-reply messages for WhatsApp Business above can also be copied and pasted.
You may build a smart chatbot on WhatsApp Business using BotPenguin's No Code Flow Builder. A chatbot will always be available for your company to auto-reply on WhatsApp.
BotPenguin is a supplier of the WhatsApp Business API. BotPenguin is a complete solution, from linking your CRM to including WhatsApp inquiries, WhatsApp Chatbot, encrypting and decrypting messages, and giving a single dashboard for all your customer touchpoints.
Watch the wonder of WhatApp's chatbot auto-reply feature! Simply try it out by starting a free trial.