You could schedule WhatsApp messages just like you schedule emails.
WhatsApp does not yet have an in-built feature to schedule messages. But iOS has a workaround for you to schedule WhatsApp messages. It's an easy six-step process.
You won't need any third-party app and put your privacy at risk to do that.
We'll do that with the help of the Shortcut apps.
Also– What would you do if you needed to disable the scheduled message? Or, how would you delete it? We've also covered both in this simple guide.
Guess we've kept you waiting enough. Without further ado, on to the main quest of the guide…
How To Schedule WhatsApp Messages on iOS?
Alright! Let's start scheduling your WhatsApp messages in iOS. First of all, since WhatsApp doesn't have an in-built message schedule, you will need the "Shortcuts" app.
Also, if the screen lock protects your WhatsApp conversations, then you will need to disable it. Because it will hinder automation.
Go to Settings, then Privacy, click on Screen Lock, and turn off the Require Face ID or Require Touch ID.
Now, let's start the automation process with the…
Step 1
Install Shortcuts App
Again, is Siri Shortcuts already part of your iOS system? If not, downloading it should be your first move to schedule WhatsApp messages.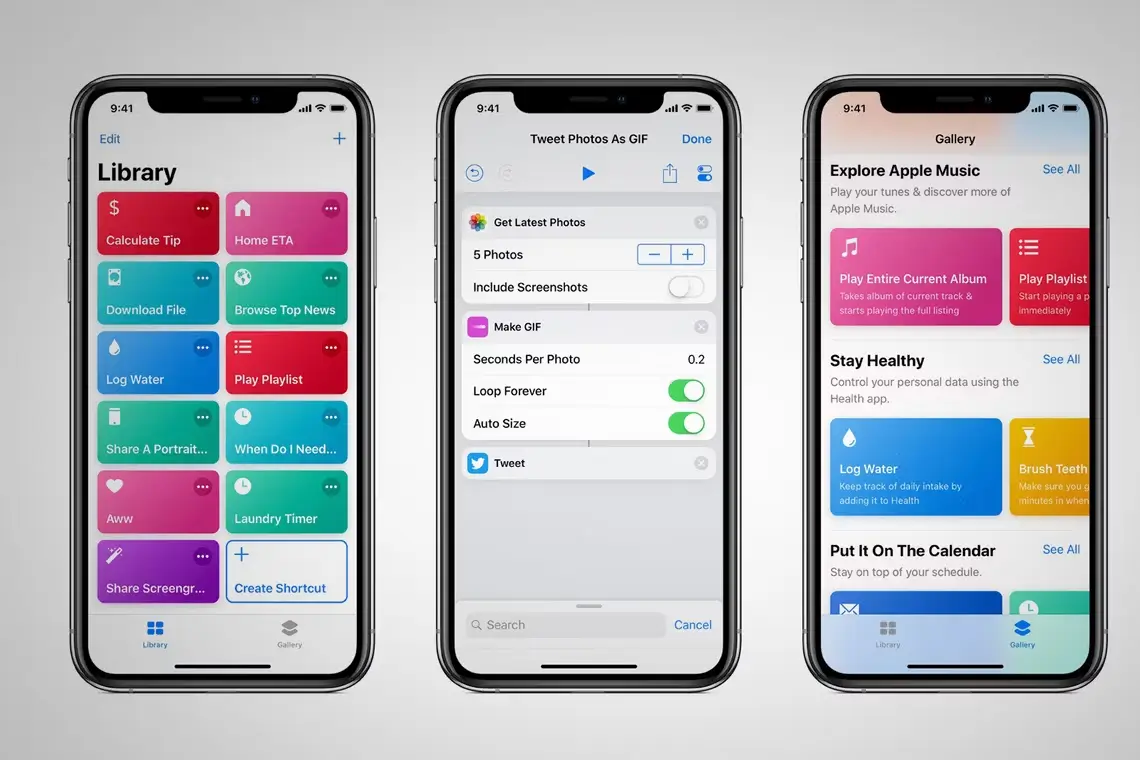 Step 2
Create a Personal Automation for Schedule WhatsApp Messages
Upon launching Siri Shortcuts, tap 'Automation', then '+', and then 'Create Personal Automation'. This is your automation to schedule WhatsApp messages.
Step 3
Set your Timer
This is where you decide when to schedule messages for WhatsApp. Select 'Time of Day', adjust your time and frequency; and never miss a crucial message again!
Step 4
Action it!
Here we add our key action: send message via WhatsApp. Type it in, and you're one step closer to schedule WhatsApp messages in iOS.
Step 5
Draft your Message
You've reached the meditative stage of our guide, much like the moment Starbucks' barista crafts your coffee. Pick your recipient and type the message that you want to schedule.
Step 6
Confirm Automation
Done with everything? Tap 'Next'. There you go! You've achieved the feat to schedule WhatsApp messages on iOS.
Suggested Reading: How to Schedule Whatsapp Message on Android?
How to Disable or Delete the Personal Automation?
Fantastic! You've set up your scheduled message with Siri Shortcuts and are now automating hassle-free communication on WhatsApp.
But, sometimes schedules change and need to be reset. You might need to update your personal automation.
In this section of our guide, we'll unveil the simple process of disabling or deleting a personal automation.
Disabling a Personal Automation to Pause Schedule WhatsApp Messages on iOS
Life is unpredictable, and sometimes you may need to pause your automation. Here's how to halt your schedule WhatsApp messages on iOS without losing them:
Open your iOS Shortcuts app.

Go to the 'Automation' tab at the bottom.

Find and select the automation you want to disable.

Toggle off the 'Enable This Automation' option.
Consider this move as 'putting your messages on ice'. Your automation isn't gone, but merely asleep, like a hibernating bear!
Deleting a Personal Automation for a Fresh Start to Schedule WhatsApp Messages
Maybe the necessity of the scheduled message no longer exists, or perhaps you've drafted a better message to schedule on WhatsApp. Fear not, your scheduled WhatsApp messages can be changed or removed. Follow these simple steps:
Launch the Shortcuts app.

Tap the 'Automation' tab at the bottom.

Locate the automation you wish to delete and swipe left on it.

Tap on the red 'Delete' button that pops up[1%5E].
You've wiped the slate clean! Time to brew up a fresh batch of scheduling automations for your WhatsApp messages on iOS.
A bit of cleanup and managing automation is like changing coffee beans. It adjusts your taste according to the mood and the occasion. So keep fine-tuning your automation to best suit your business needs.
Will WhatsApp Launch Its Own Message Schedule Feature?
Just as Starbucks always surprises us with exotic new blends, we can't help but wonder if WhatsApp will soon serve us a fresh technology brew: its own message scheduling feature.
A direct way to schedule WhatsApp messages could be a game-changer, offering a seamless experience similar to your usual coffee runs.
Until then, we can always rely on innovative workarounds like Siri Shortcuts to expertly schedule WhatsApp messages on iOS.
As forward-thinkers, let's eagerly anticipate this potential upgrade, stirring the tech realm up, one message at a time!
Conclusion
Our step-by-step guide tries to boost your productivity by showing you how to schedule WhatsApp messages on iOS and manage them effectively. With Siri Shortcuts, curate your own communication blend, effortlessly scheduling messages or pausing and deleting them as needed.
With that, we've reached the end of this simple guide. Stay tuned for more empowering insights. Until next time!