The healthcare industry is ever-evolving.
Patients are demanding more from their healthcare providers and want to know that they're getting the best care possible.
But how do you help patients feel confident knowing their doctor or nurse is accessible 24/7? By using—Healthcare chatbots!
Healthcare chatbots can provide real-time support for patients who need assistance with medical questions or other issues related to their health.
The market for healthcare chatbots was worth $116.9 million in 2018 and is projected to grow to $345.3 million by 2026, at a CAGR of 14.5%.
Different ways Chatbot can improve Patient Experience
Discover the different ways in which Chatbot can improve Patient Experience
1. Attend to patients in real-time
Healthcare chatbots can respond to queries in real time.
For instance, a medical chatbot can answer simple questions and give information about your services.
If a patient asks for the best time of day for an appointment, you can send them an automated response that gives them an immediate answer (e.g., "I suggest calling between 9 am and noon").
2. Help patients follow treatment plans with reminders
Reminders can help patients follow their treatment plan, avoid complications and trips to the hospital.
For example, if you have a patient who is taking medicine for diabetes and they forget to take their insulin in time, they could get sick or go into an emergency room visit.
Patients may also become confused by different symptoms of the same illness (anemia), so a reminder system would also be helpful.
To make sure that your reminders are effective at helping people stick with their therapy plans—create reminders based on what type of information each person needs most often.
This will vary depending on how often someone takes care of themselves physically or mentally.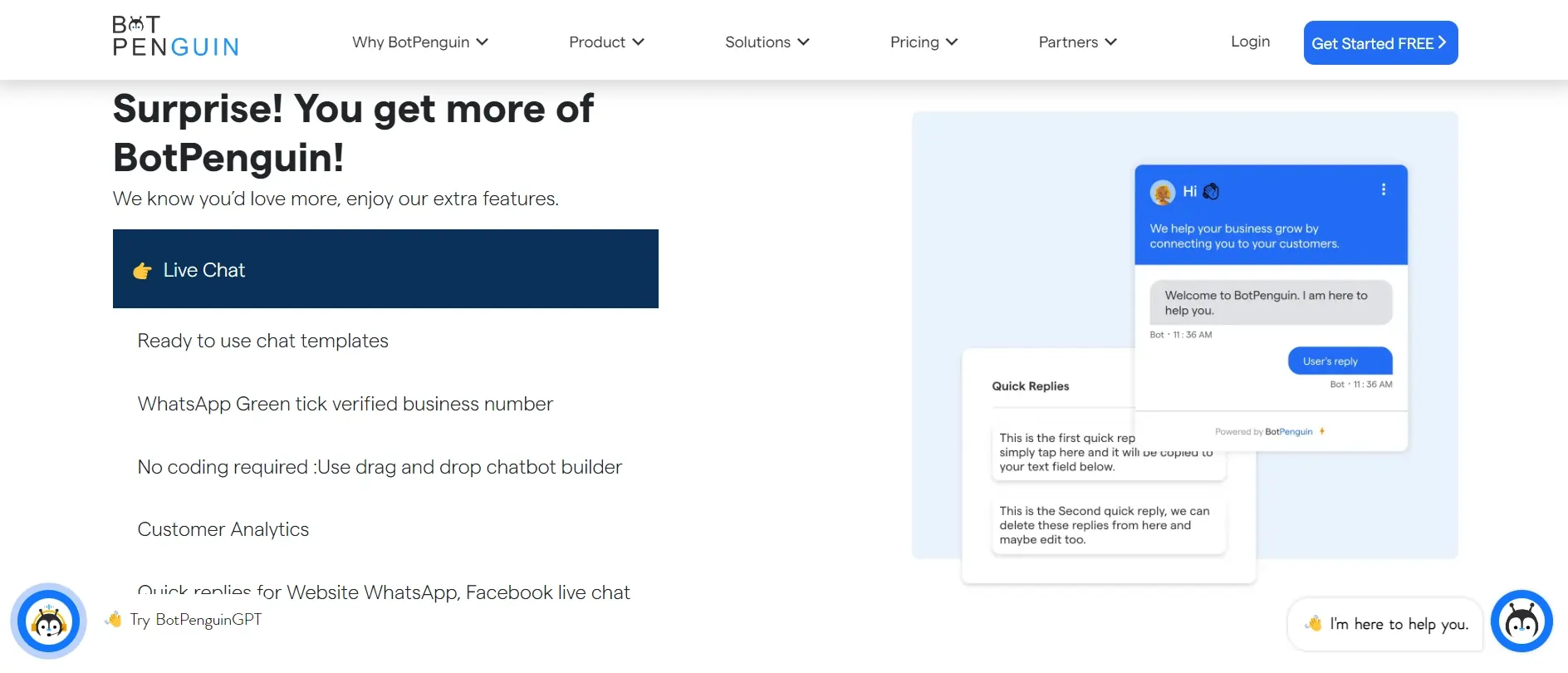 3. Support HIPAA compliance with healthcare chatbots
HIPAA is the Health Insurance Portability and Accountability Act of 1996.
It's a federal law that requires healthcare providers to protect patient privacy, which includes the ability to access protected health information (PHI).
Build your own Healthcare chatbot Today! Try BotPenguin
Healthcare chatbots can help with HIPAA compliance by allowing patients to file a complaint when they feel their PHI has been compromised or misused in any way—whether it's by an employee or contractor who shouldn't have accessed it in the first place.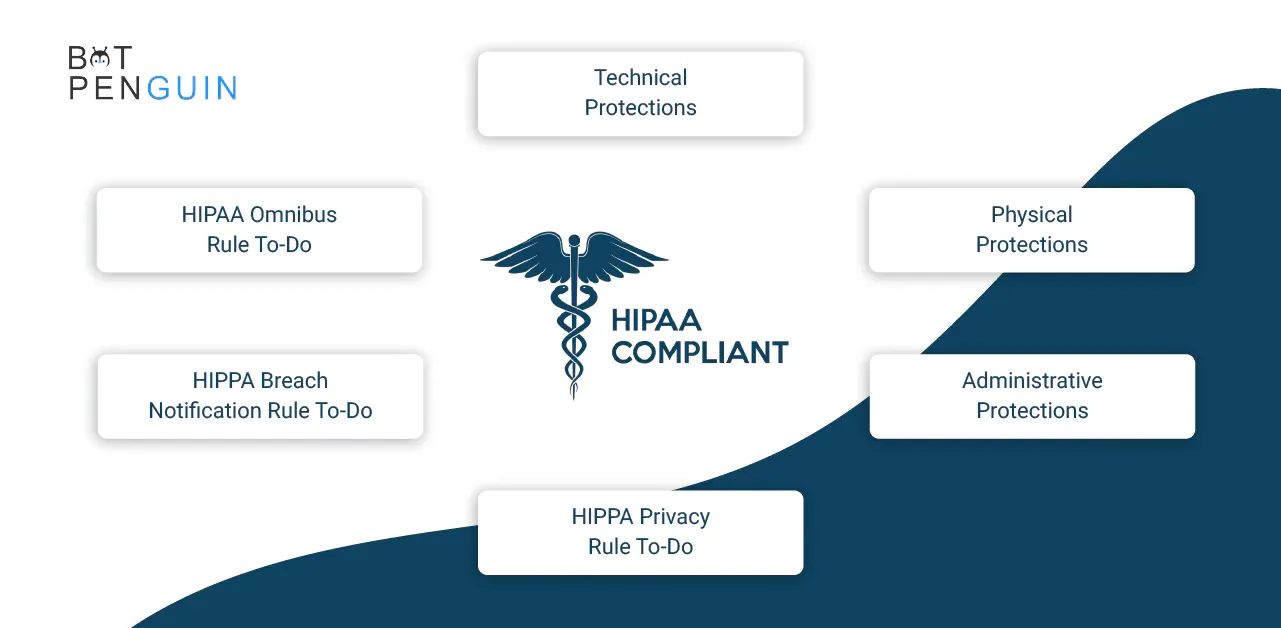 4. Attract new patients and retain existing patients
Healthcare chatbots can be used to attract new patients, especially those who are not familiar with the medical field or have no access to healthcare providers.
Patients who are looking for a new doctor or clinic may use a medical chatbot as an intermediary between themselves and their desired care provider.
This allows them to ask questions about their condition and receive answers from professional medical personnel in real time.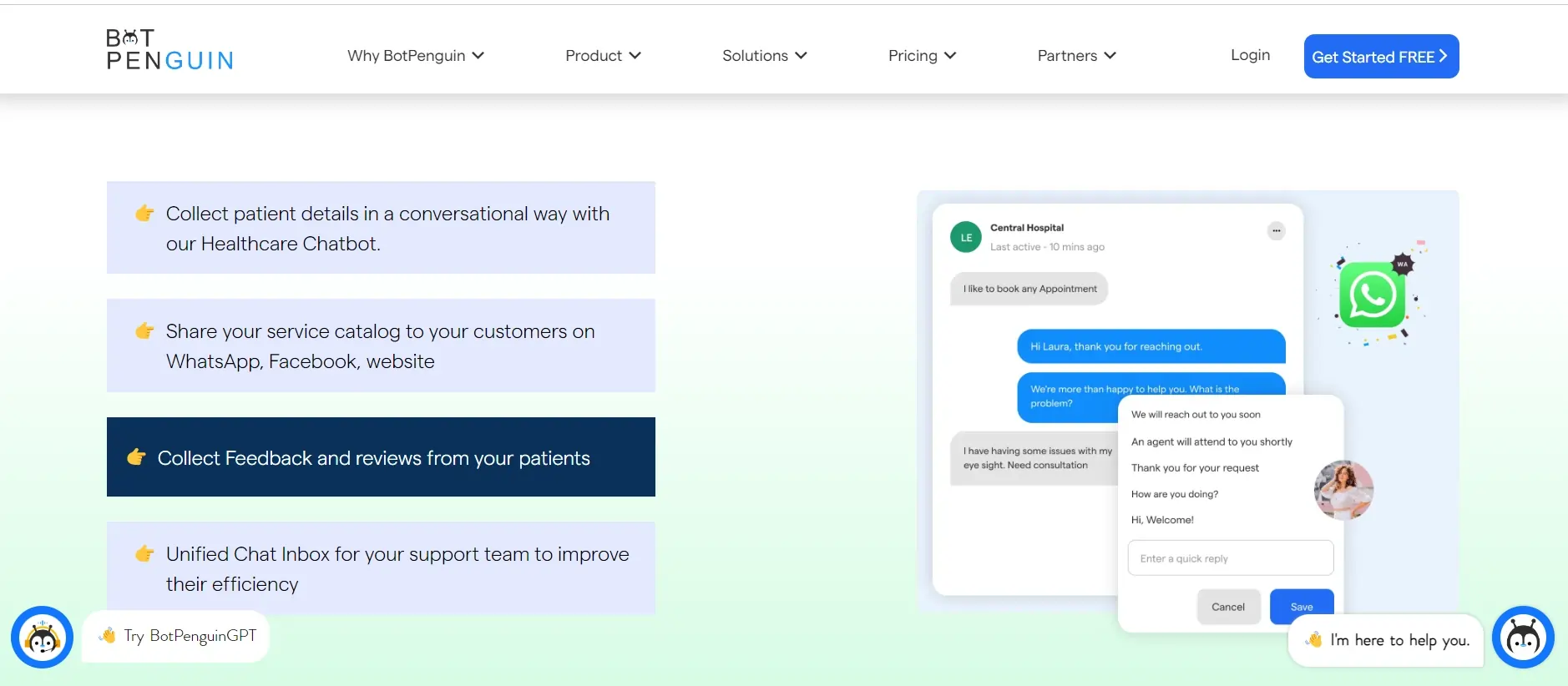 5. Give your staff more time to deal with critical tasks
As a medical practice, you are probably already aware of the fact that there is no one-size-fits-all solution to improve the patient experience.
Each patient has different needs and expectations, so it's important to tailor your medical chatbot strategy based on those differences.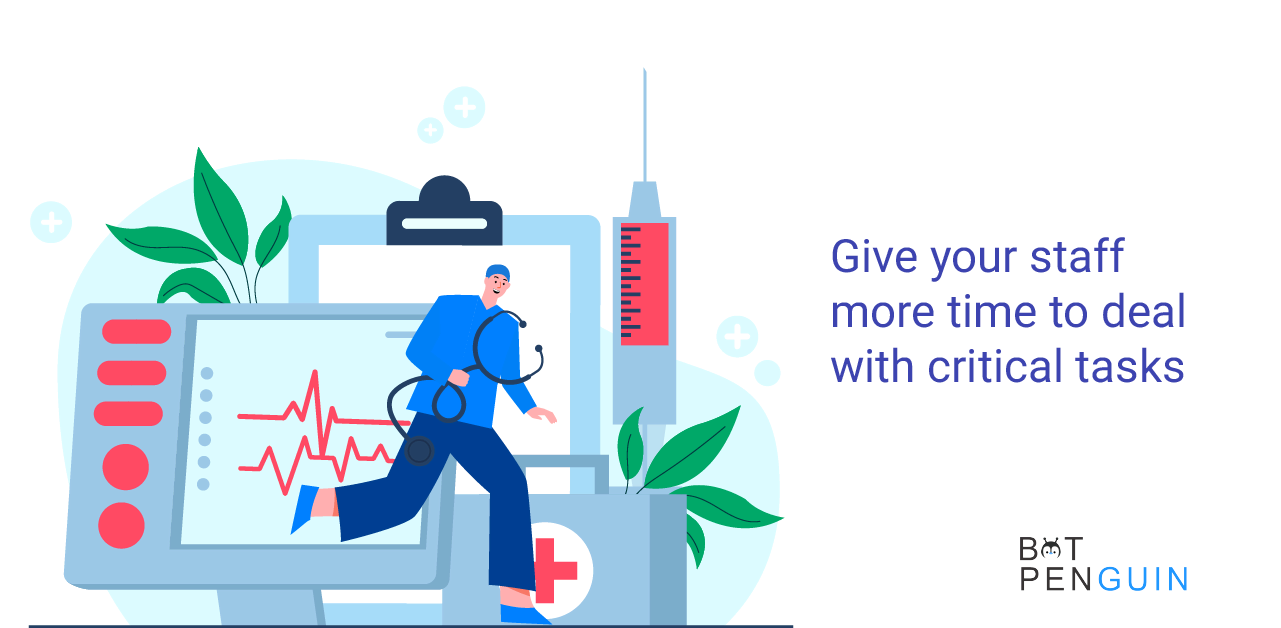 6. Access patient data more quickly
Patient data is the lifeblood of your practice, and it should be available to you instantly.
You want all records at your fingertips—not just the medical ones but also any other pertinent information that could help you better serve your patients.
This means providing access to all records, including medical and non-medical data like social media profiles or travel history.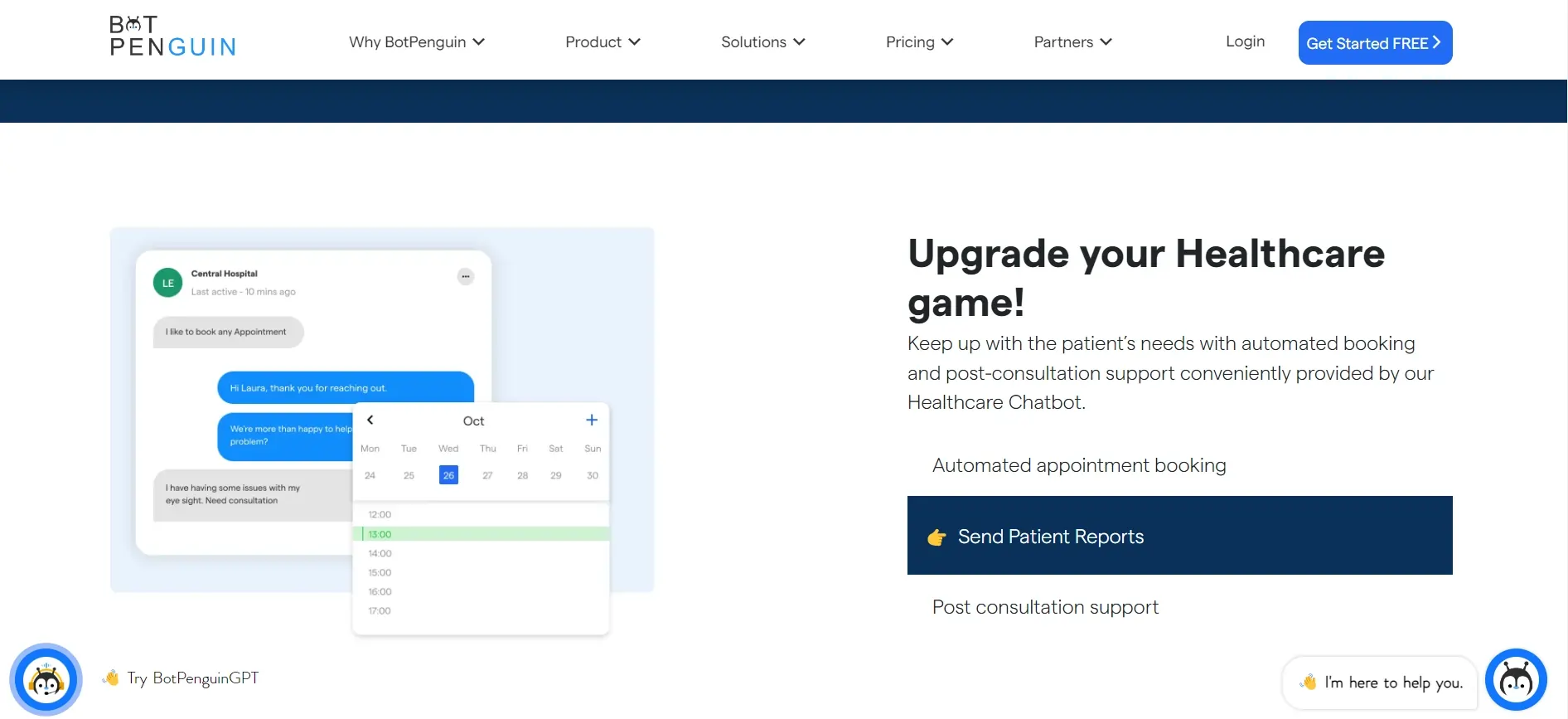 7. Reduce overhead expenses associated with phone calls
Healthcare chatbots can help save time and money while enhancing patient experience.
With a medical chatbot, patients can get all of their questions answered in one conversation; this saves both time and money because it doesn't require them to wait on hold or dial their cell phones.
In addition, it allows doctors to answer questions that they may not have had any way of responding to before, such as what medications should be prescribed for specific conditions.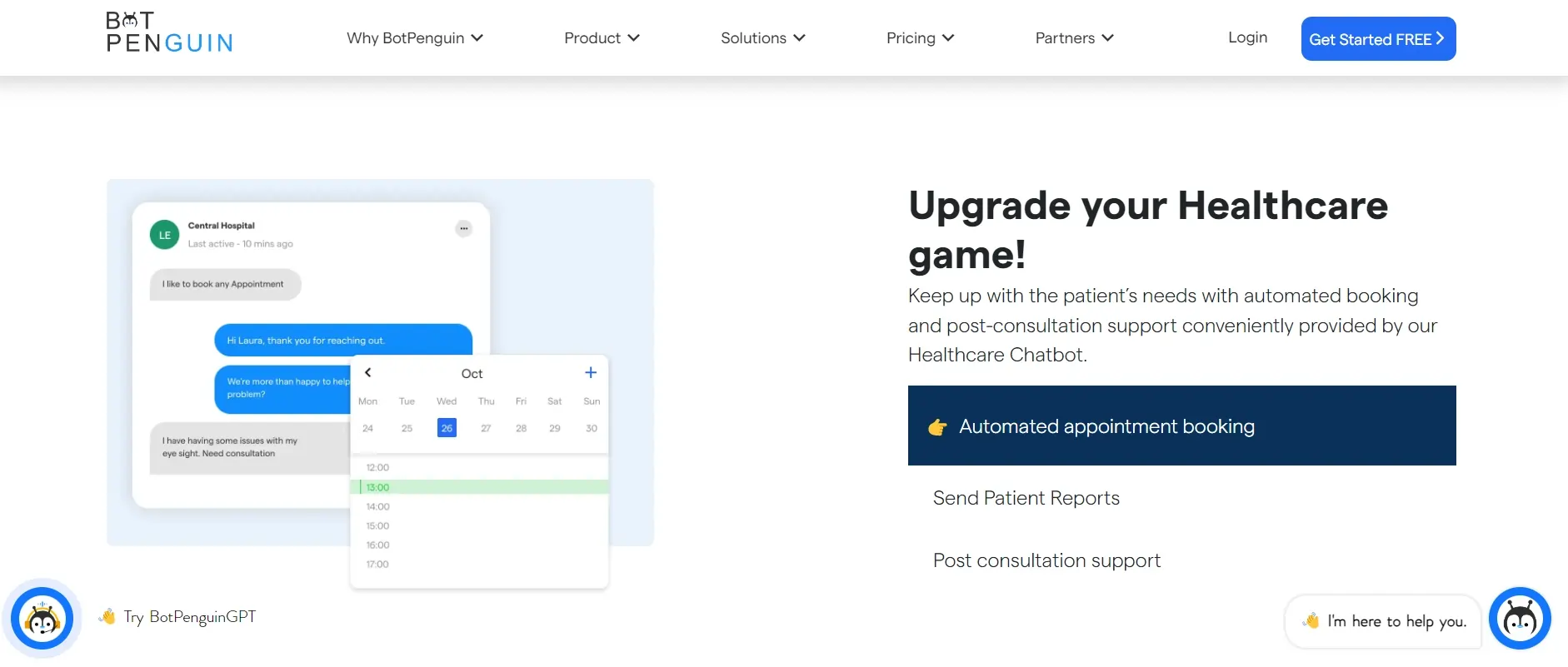 Wrapping it up
Chatbots and artificial intelligence have already proven to be beneficial in healthcare.
Doctors can use them to answer patient questions, provide real-time medical advice and even connect patients with a mental health professional when needed.
Not only this, but AI chatbots have so much more to them that they can be used to diagnose and treat the patient seamlessly.
We hope this blog helped you learn how chatbots can be leveraged to improve customer service.
Do you also feel like incorporating chatbots with your business and hike it up?

You should definitely try it if not done yet.
We provide the perfect customized chatbots for your business. Call us today!