Are you looking to improve customer engagement on your website and provide a more convenient way for visitors to get the information they need?
If so, you may be considering adding a chatbot to your site.
Chatbots are computer programs that use artificial intelligence to simulate conversation with human users, often through messaging applications, websites, or mobile apps.
Creating a chatbot for your website can be a straightforward process, depending on your specific needs and resources.
In this blog, we'll walk you through the basic steps involved in creating a chatbot for your website, including determining the purpose of your chatbot, and choosing the right chatbot-building platform.
By the end of this blog, you'll have a better understanding of how to create a chatbot for your website and be on your way to improving customer engagement and providing a more efficient way for visitors to get the information they need.
So let's get started!
Steps to Create a Chatbot for your Website
1. Decide what kind of chatbot you want to create
There are two main types of chatbots: rule-based chatbots and natural language processing (NLP) chatbots.
Rule-based chatbots are based on a set of rules that you define.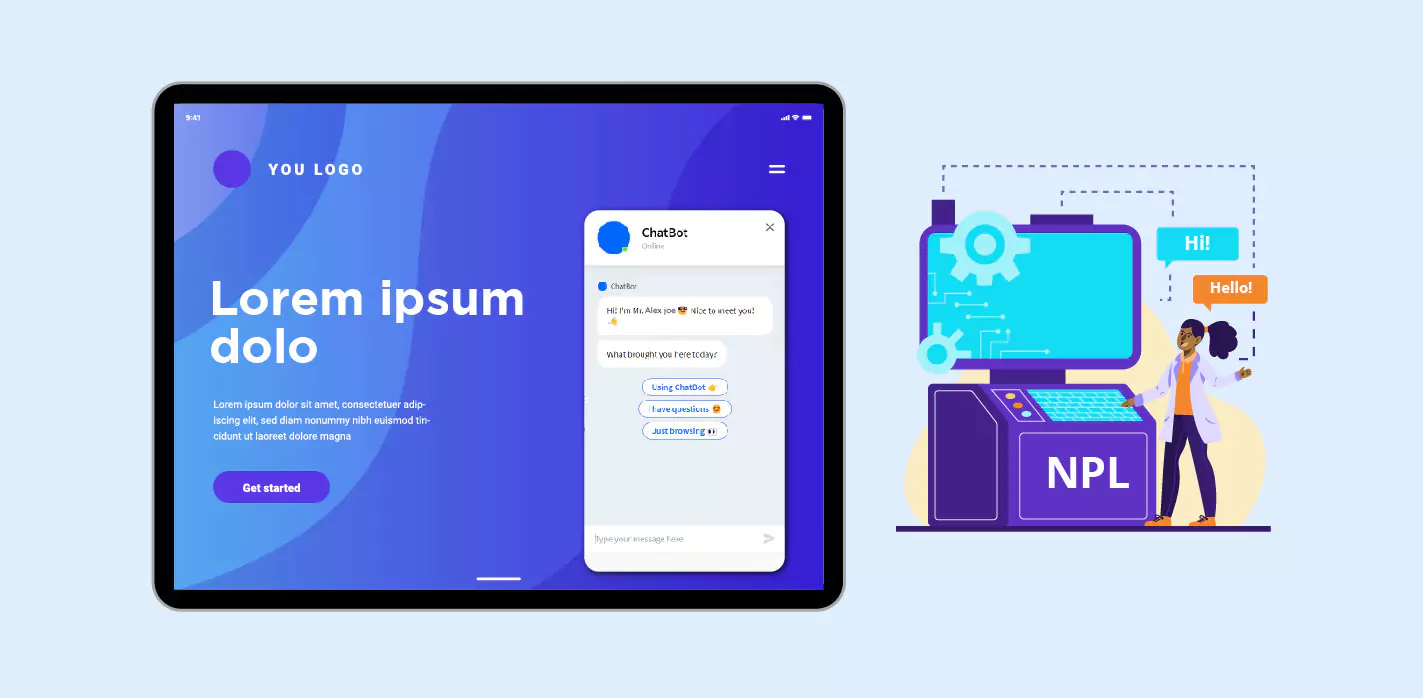 These rules can be as simple or as complex as you like, but they must be clear and easy to understand.
Once you've defined your rules, your chatbot will be able to recognize and respond to specific user input.
On the other hand, natural language processing (NLP) chatbots are based on artificial intelligence (AI) technology.
NLP chatbots can understand and respond to human language, making them much more flexible and powerful than rule-based chatbots.
Choose the chatbot type that is most appropriate for your company. Once you've decided which type of chatbot you want to create, you can further hop on to the next steps.
2. Shortlist your purpose and objectives
The foremost step to creating a chatbot is to decide what purpose your chatbot will serve.
Will your chatbot be used to answer frequently asked questions?
Do you want to support your customers around the clock better, or are you aiming to enhance conversions and lead generation?
Naturally, your personalized chatbot can serve several purposes as well.
3. Determine the user persona
When building a chatbot from scratch, consider developing a bot user persona. Decide how you want your chatbot to appear.
Try integrating the colors or features of your company's logo into the appearance of the chatbot to make it more familiar.
Your chatbot is similar to a reflection of your business. Once you are done with these user persona characteristics, you may strategize with your team on how to complement the user's choice and level of customer happiness.
Knowing your users will assist you in choosing the language and tone your chatbot will employ.
4. Build your chatbot with BotPenguin:
The foremost step in creating a chatbot is opening the BotPenguin website by clicking on the link

www.botpenguin.com.

Now, enter your work email or Gmail id on Botpenguin's official website to create your account if you don't have one.

Moving forward, tap on the "Create New Bot" option on the dashboard home screen.

After selecting the 'create new bot' option, you will get options to choose from Telegram Bot, Facebook bot, and many more. Choose Website Bot from the given option.

Next, BotPenguin will ask you to fill out all the information needed to build the perfectly customized chatbot for your website, such as the bot name, icon, and appearance.

Customize the chatbot according to your business needs and objectives. Keep in mind the products and services offered by your website and personalize the chatbot settings and working, respectively.

Add a call-to-action statement and enhance the conversation flow of your chatbot. After making all the changes and customization, click on "Save Changes.
And this is how you create a chatbot for your website. You are all set to make your chatbot live on your website. Follow the next step, integrate the chatbot made by Botpenguin with your business website.
5. Integrate the chatbot with your website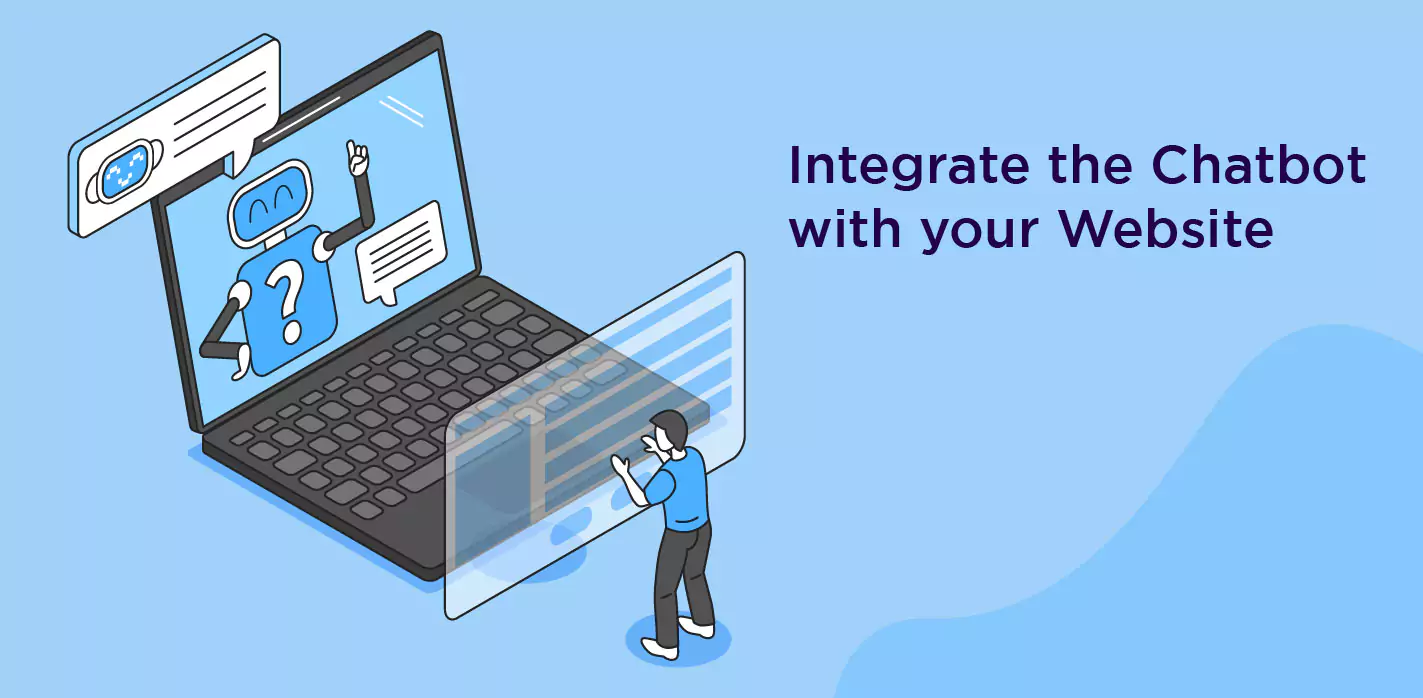 If you have a snippet code of the website chatbot, you can integrate it by embedding the chatbot code into your website's HTML.
Make sure that your website is mobile-friendly and has a fast loading time. Additionally, your chatbot should be able to handle a high volume of traffic.
Otherwise, it can crash your website.
So, this is a complete guide on how to create a perfect chatbot for your website.
Conclusion:
According to a survey by Tidio, 62% of users prefer using a customer support chatbot rather than waiting for human agents to do it for them.
This statistical data vividly implies that chatbot is a key to successful industry hikes.
Overall, creating a chatbot for your website can be a great way to improve customer engagement and provide a more convenient and efficient way for visitors to get the information they need.
With the right tools and resources, you can create a chatbot that meets the unique needs of your website and your business.
Request a free demo, then develop a chatbot for your company using BotPenguin.
So, what are you waiting for? Call BotPenguin right now.