Through collaborative platforms, phone apps, and websites. The AI-powered chatbots may have a human-like discussion with the user using natural language. Small and big businesses are now being enhanced by digital transformation, and meaningful change occurs on a broad scale. From big organizations to start-ups, conversational
Education chatbots are being used to improve business operations in customer service, employee assistance, workflow automation, and staff onboarding. It won't take long for educational institutions to fail if they don't have access to technology.
Since 2020, academic learning has become increasingly mobile. And Educational institutions are looking for new ways to improve student experiences by implementing various digital solutions.
AI education chatbot technology constantly bridges the gap between learning and teaching, allowing for more tailored and efficient instruction. Following the Covid epidemic, educational institutions began to use virtual admissions, classrooms, and tests. Education Chatbots have proven to be a perfect compliment to virtual learning.
With this, let's see how education chatbots help in learning and teaching.
How do Education Chatbots Help In Learning And Teaching?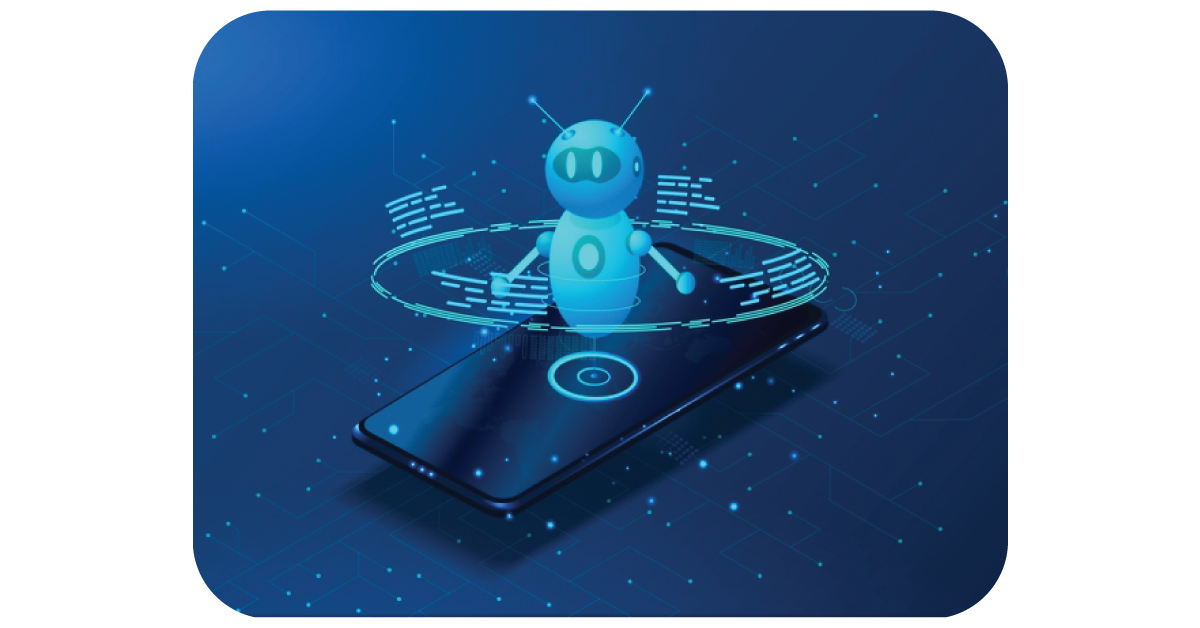 AI education chatbots use natural language processing (NLP) to decipher the intent and keywords using a specific algorithm and execute a set of operations.
NLP is one of the most promising disciplines of AI, which employs data science to make human-computer interaction easier.
The ability of NLP to make computers as intelligent as humans have spurred its growth, with the size of the NLP industry expected to reach $28.6 billion by 2026.
The education chatbot interprets a series of commands to comprehend the inquiries and provide relevant responses. It can be in the form of text, audio-video, images, and so on.
It has become essential for educational institutions to develop intuitive and participatory classrooms, both online and offline following the pandemic. Adopting conversational AI in educational settings means adopting technology to keep students interested and streamline the learning process more efficiently at any time and in any location. It will aid in student retention. and provide students with cutting-edge digital tools to help them succeed throughout their academic careers and beyond.
Conversational AI's future in the education industry is expected to be exciting and fruitful. By altering conversational teaching approaches, it began to overhaul the whole education industry. Speech recognition, immediate response, automation, and predictive capabilities provide pupils with tailored and constantly evolving instruction.
Faculty may also use conversational education chatbots to plan each student's progress in real-time. Because everyone benefits, it's safe to assume that conversational AI will be used more in the education sector to enhance student interests, nurture education, improve coaching methods, and assist companies in staying current.
How are Education chatbots are Reshaping theIndustry
New-age technology appears to have replaced physical libraries with search engines and produced virtual classes with students from all over the world. Read on to find how chatbots are reshaping the education industry.
Better Teaching assistance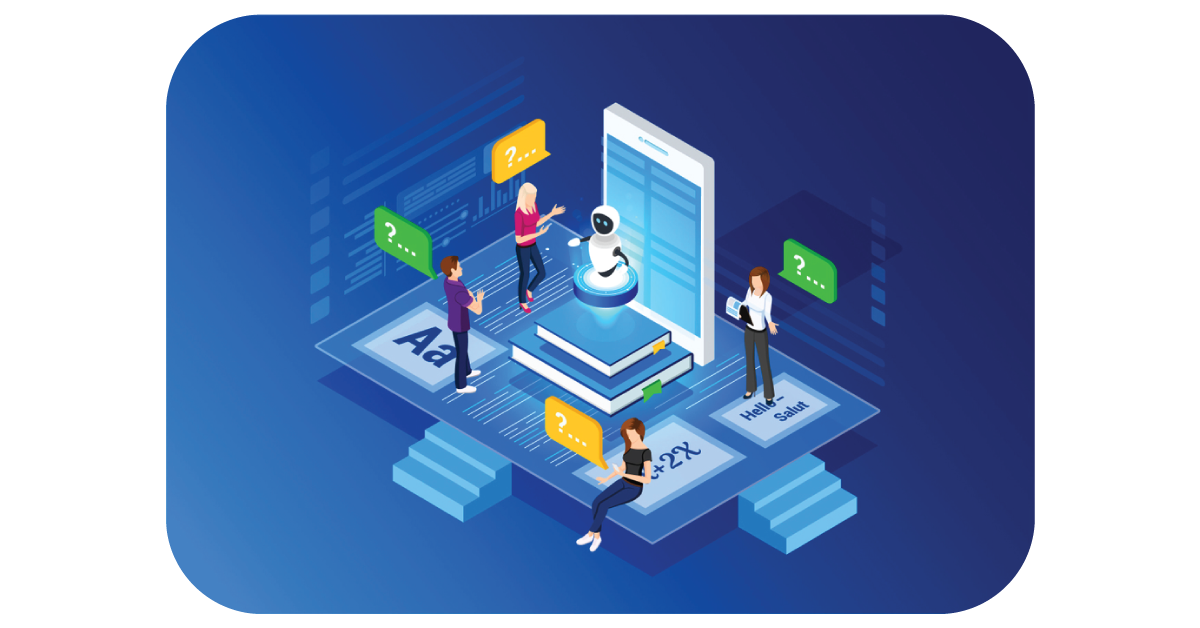 Education chatbots are virtual teaching assistants who are available 24 hours a day, seven days a week, to aid students in understanding ideas. It also aids teachers in the evaluation of test papers and the detection of plagiarism and grammatical errors. Teachers may use education chatbots to automate work and spend more time developing ways to provide high-quality education to their pupils.
Medium of Learning
The automated education chatbots, which provide a specialized learning environment for students to study in. And then analyze their reactions and patterns of engagement with artificially intelligent learning content. This is the most valuable and sought-after use of AI.
Similarly, AI education chatbots can assist students in learning through a sequence of messages, similar to a conventional chat session but based on a lecture. The chatbot will go through the process of analyzing each student's level of knowledge. And then provide them with the subsequent portions of the lecture based on their progress.
Students can get information on specific topics from the chatbot via standard text messaging or multimedia such as photos, videos, audio, and document files. The chatbot gives students all of the necessary learning materials, then takes quizzes/tests and presents the findings to their teachers, much as in a classroom. It makes it easier to keep track of student progress and speeds up the processes.
Automated administrative works
Various administrative duties in education may be automated with conversational AI. From grading reports to analyzing assignments, AI can help instructors spend more time with their students by automating administrative activities.
Increases Student Engagement
Today's students are far more exposed to technology than we were in the past. Instant messaging, virtual assistants, and social media have turned into their school corridor, where people share not just messages but also study materials, aid one another with tasks, and conduct research.
It has the added benefit of improving their learning process and increasing their interest in specific areas. Consider messaging applications as a way for students and teachers to communicate outside of the classroom, such as between departments, various activity clubs, or alumni organizations.
Education Chatbots offer Better student support
Education chatbots are being trained to deliver more individualized counseling sessions to students and to help them pick the ideal course as technology progresses. Education chatbots primarily focus on three elements that contribute to student persistence: students' self-efficacy, sense of belonging, and perceived curriculum value. Chatbots with human oversight can also improve on-campus mental health counseling and assist students in effectively managing their stress.
Education Chatbots Provides Smart Feedback
Whether it comes from a student or is aimed towards the professors or the other way around, feedback is a crucial element of the learning process. Feedback assists students in recognizing areas. Where they are weak and demands work. And it also allows teachers to find areas where they may enhance their teaching abilities.
Students often use online or paper forms to offer their comments. Whereas the teacher provides spontaneous feedback on the test/assessment administered. A chatbot, on the other hand, may make the entire process easier and more engaging.
Chatbot forms are a fantastic approach to getting student input. These forms might collect information from students about how their course needs to improve, how the last lecture went, or the general quality of their learning experience.
On the other hand, the instructor can offer comments on the exams or tasks that pupils have completed. As an added advantage, the bot gathers all of the comments in one location for the instructor to review, highlighting the most often highlighted points in the feedback.
Education Chatbots: The Bottom Line
The education business is now undergoing a significant paradigm shift away from traditional teaching methods. Even though no AI chatbot can replace a devoted and enthusiastic instructor, it can improve the learning experience. When it comes to measuring the efficiency of AI-based teaching, selecting the correct chatbot is critical.
BotPenguin's chatbot maker possesses all of the characteristics that make it an ideal pick to use as a virtual administrative, teaching, or student assistant.