Generation Z is all about speed, efficiency, and effectiveness. Whether it may be about posting a picture, sending a message, meeting deadlines, or making a purchase, everything is super quick and just a few clicks away. In this new setting, the education industry is also gearing up to provide students and teachers better communication channels, better experience, administration and service .
Educational institutions are thus adopting and coming up with new technological solutions. The one gaining center stage among them is the introduction of chatbots for education. These AI-powered chatbots are software applications that are designed to engage with students on all subjects and at all levels- elementary, primary, secondary, and University levels as well. Chatbots for education are emerging as alternative means of the modern education system. They are yet to replace our favorite professors but are becoming more relevant and visible in this field.
EDUCATION REVOLUTION IS UNDERWAY!

Universities all over the World have always grappled with the issues of enrolling prospective students from across the globe, receiving a large number of queries regarding the admission process, fees, courses, scholarships, faculties, and much more. These queries are mostly repetitive and burdensome to deal with manually. Hence, Chatbots can step in and help save time and effort by providing consulting and support services to students. Chatbots can give a quick resolution to the problems and at the same time also shorten the cycle of procedures. According to BCG and MIT Sloan Management Review, more than 70% of the executives expect AI to play a significant role at their companies.
A recent study by BCG has also pointed out how millennials prefer faster, quicker, and instant responses over everything else. According to the Editor's Choice, 37% of people use a bot to get a quick answer. It makes the use of AI-powered chatbots in the education sector even more urgent to change the landscape of this industry.
Covid-19 pandemic disrupted the traditional modes of education and paved the way for online education which can be facilitated with the help of chatbots. They can help students search study material online, provide more clarity about complex subjects, and in short help them break away from heavy text-based learning to more graphically designed learning content.
HOW TO DESIGN A CHATBOT FOR THE PURPOSE OF EDUCATION?
Chatbots are helpful in the education sector as they can understand the requirements of learners and provide relevant information. They are text-based applications that provide one-on-one interaction and can be made by following 3 simple steps:
Give a name to your Chatbot
Select the type of bot
Test the features and publish it
WHY SHOULD SCHOOLS/UNIVERSITIES DEPLOY CHATBOTS?
Chatbots were first designed as text-based services to answer user queries and enhance the performance of corporations. With time, these 'virtual assistants' have expanded their scope of operation and are now entering the education and learning sector. With the digital era pacing fast, let's see how Chatbots can facilitate this sector.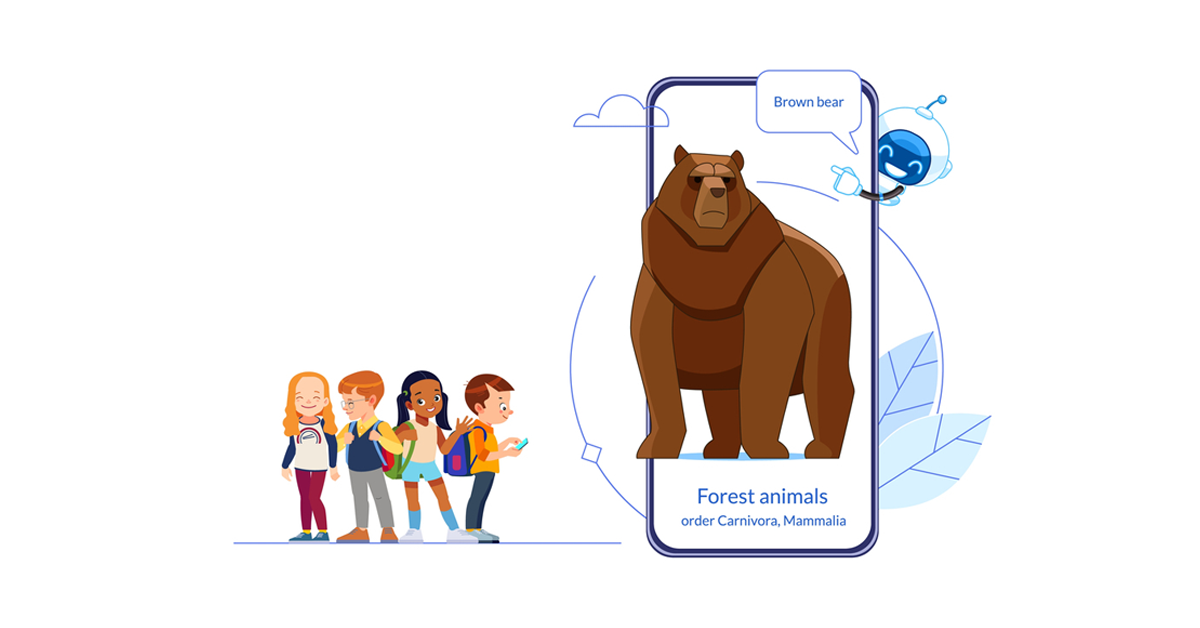 BENEFITS FOR UNIVERSITIES
Schools and universities are leveraging the benefits of AI to enhance their educational systems. They are embracing AI-powered chatbots to streamline their interactions and build a better learning environment for their students.
Education bots are cost-effective for school and college administration.
Chatbots can help Universities provide 24/7 support to address student queries.
Chatbots will reduce the cost of hiring help desk professionals.
Universities can deploy chatbots to provide career counselling to students. Making the right career choice is often confusing for students. They face a lot of difficulties while choosing their subjects and career paths. Chatbots can be very helpful in redirecting students to different University web pages, show them explanatory videos, and help them select the right course. Thus, Universities can ensure a high number of registrations and admissions.
Chatbots can simplify the enrollment process for new entrants by resolving queries, solving issues related to registration and online login portals.
Chatbots offer multi-channel support to pupils guiding them across their preferred fields and options.
Chatbots provide personalized information to engage students better. It improves the overall reputation and credibility of the institution.
Chatbots can also assist Universities in collecting student data. It helps identify areas that require improvement and enhance the experience of students.
Chatbots are making a great difference in the education sector by assisting and guiding universities towards more student-friendly approaches. All universities must consider creating and integrating a chatbot to enhance their system
BENEFITS FOR TEACHERS
In future, chatbots can take some load off the teachers' shoulders by optimizing and simplifying their everyday tasks of marking attendance, maintaining the record of student scores, and dictating notes.
For teachers, the most tedious part of their job is to grade students on their performance. Going through so many papers is highly time-consuming and requires a lot of effort. Here is when chatbots can grade students on objective questions while teachers can be spared the time to evaluate students on subjective ones.
Chatbots are efficient tools to collect feedback from both students and teachers alike. Chats can survey students regarding the course outline, quality of lectures, and exam durations whereas teachers can be providing feedback on students' performance in class discussions and exams.
BENEFITS FOR STUDENTS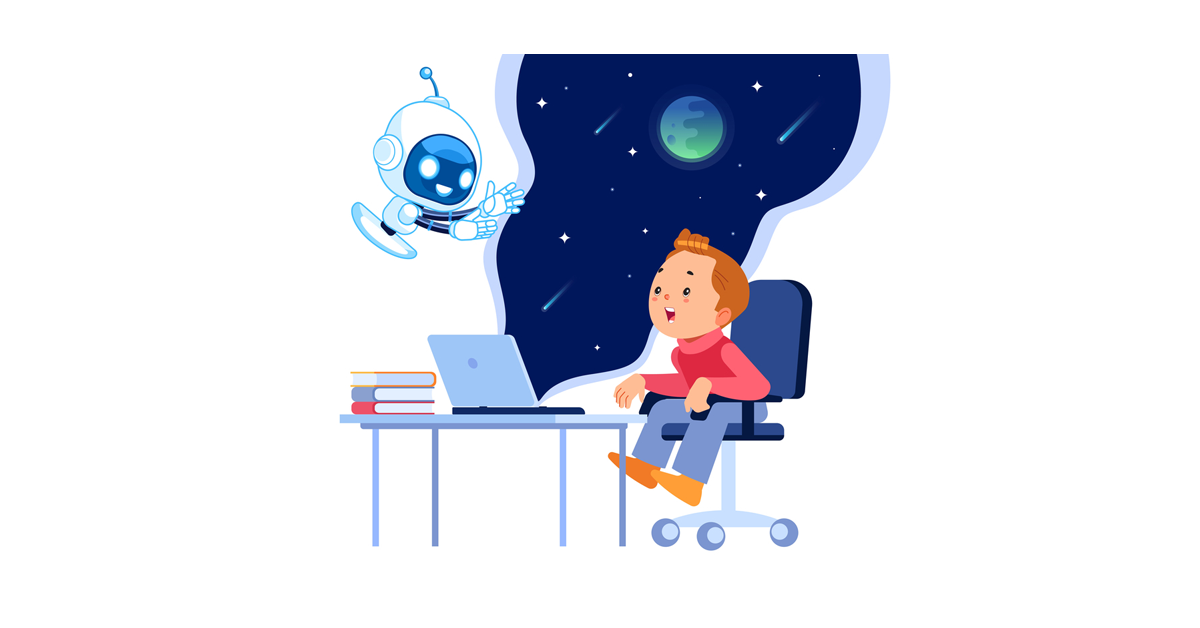 Regularly going to school/college, attending all the classes, and reading the boring texts can be tiresome and mundane. Students do so because they have no other option. It can change by introducing a chatbot that can act as their virtual friend. It can also make the learning process more fun and much easier. How can a chatbot help students understand difficult texts? How to make classes more interactive and exams less horrific? Here we have tried to answer all such questions.
Smart, automated, and intelligent tutoring Chatbot provides a dedicated learning environment. It helps students analyze their understanding of specific subjects, gives quick responses, and teaches students through a series of messages obtained by deciphering the lectures.
Education bots also make the dissemination of information more engaging by adding images, videos, and audio to the standard text files.
Chatbots are also designed with features like video conferencing and texting. It makes the learning process more fun and engaging for students.
These chatbots can also be designed to conduct quizzes, tests and submit results to teachers in future. It will ease out and speed up the monitoring of students' performance in class.
Chatbots also make it easier for students to access information about important upcoming exams, assignment deadlines, and class schedules.
They provide valuable information in brief.
Younger students are quick to learn and embrace new trends and hence can adapt to new, technological ways of education.
They make learning fun and interesting for students.
Education bots eliminate the need to log in to different online portals.
Students can easily interact with the bot and gain access to numerous resources instantly.
Chatbots send timely notifications and reminders to students to keep them updated and informed at all times.
Chatbots can make learning super easy and fun for students. They can efficiently assist in completing assignments. It can also give explanations for difficult topics to make things clear for students.
A lot of students also drop out of educational institutions due to poor support. Chatbots can cure this problem by providing round-the-clock 360° information about upcoming events, library memberships, course details, hostel facilities, and much more.
Chatbots also provide innovative teaching methods. They analyze student responses and repeatedly update themselves about each students' level of understanding. They then prepare the chapters accordingly.
Every child is different and possesses a unique set of skills, abilities, talents, and aptitude. They must therefore not be compared or treated the same as others. Chatbots can very smoothly customize individual student data and provide them the best learning experience.
CHATBOTS: A BOON FOR THE INDUSTRY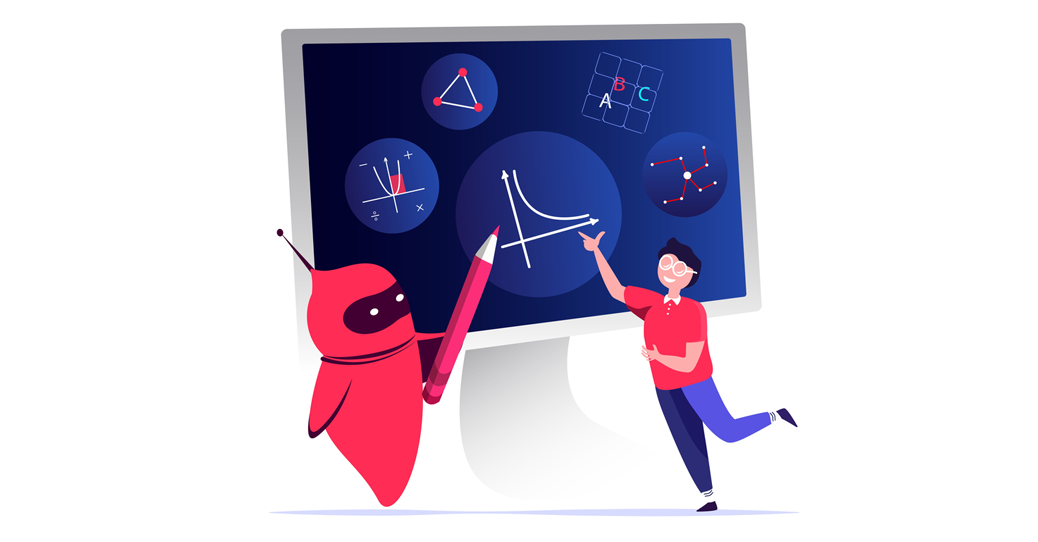 Chatbots have thus heralded a new relationship between education and technology. Their ability to manage multiple tasks together and with the greatest efficiency will benefit institutions in more ways than ever. They are transforming the learning environment for students by coming up with intelligent tutoring methods.
Still, there is a lot of potential to improve and enhance the working of chatbots in this sector. It is time for education to undergo a revolution by adopting new methods of automation and paving the way for technology to improve the quality of this sector.
Using BotPenguin's chatbot a number of institutions, educators and students are already exploiting multiple benefits that the chatbot provides. BotPenguin's AI based chatbot is one of the best available in the market which has multiple capabilities and can be integrated with numerous platforms. Not only is it fully customizable but it is available at a surprisingly affordable price. So what are you waiting for? Go install it now on your website, Facebook page, messenger and other channels to streamline your education business and delight your students.