What is BotPenguin?
BotPenguin is a chatbot-building platform that allows users to create custom chatbots for their businesses without any coding skills.
Some salient features of BotPenguin include:
Multiple integrations with popular messaging platforms such as Facebook Messenger, Telegram and WhatsApp
Pre-built templates for different industries to help users get started quickly
The ability to create custom workflows and conversation scenarios
AI-powered natural language processing to help chatbots understand customer inquiries
Analytics and reporting to track chatbot performance and customer engagement.
Why use BotPenguin?
24/7 Customer Support: BotPenguin enables you to offer round-the-clock assistance to your customers, ensuring they receive prompt help whenever they need it.
Cost-effective: By automating repetitive tasks, BotPenguin reduces the need for additional

customer support

staff, resulting in significant cost savings.

Improved Customer Satisfaction: With quick and accurate responses, BotPenguin helps improve customer satisfaction and loyalty.
Easy Integration: BotPenguin can be seamlessly integrated with your existing tools and platforms, making it a hassle-free addition to your business.
Customizable: You can easily tailor BotPenguin to match your brand's look and feel, ensuring a consistent

user experience

.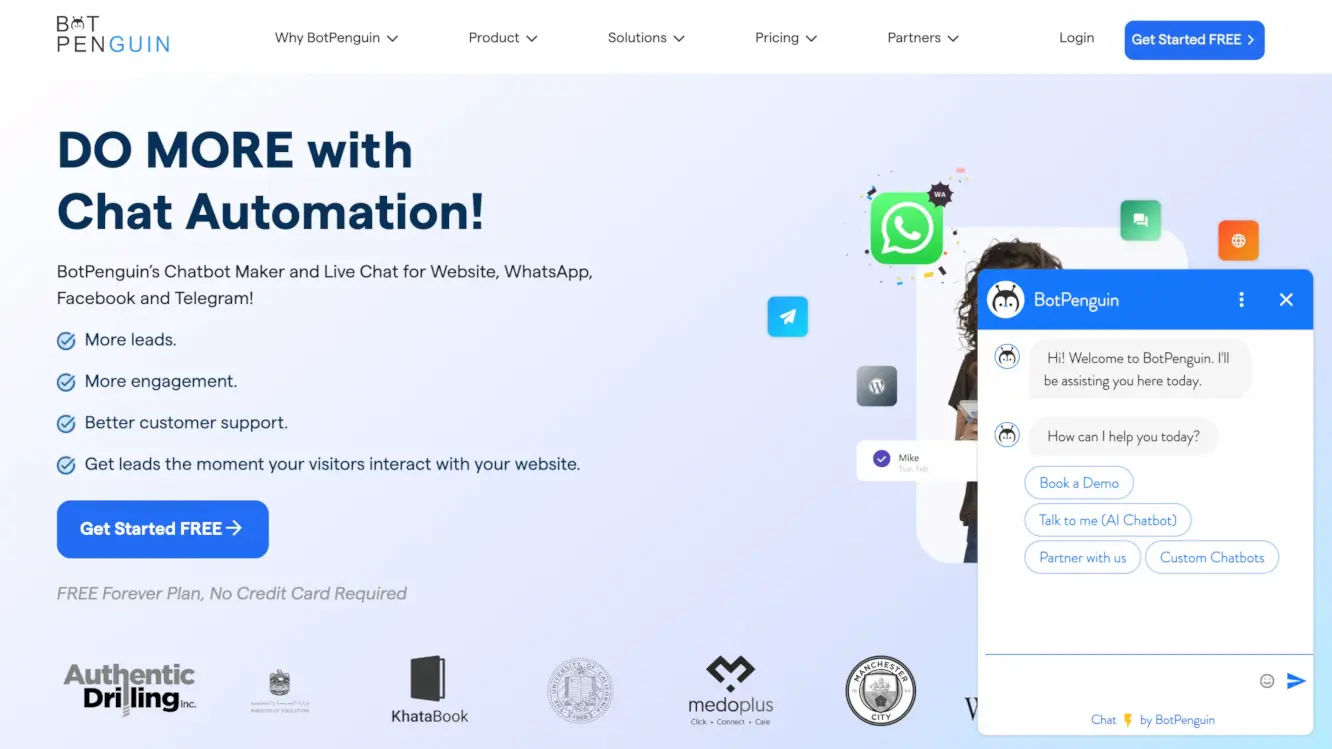 Suggested Reading: BotPenguin No-Code Chatbot Maker: Features & Benefits
Who can use BotPenguin?
BotPenguin is suitable for a variety of industries and sectors, including but not limited to:
E-commerce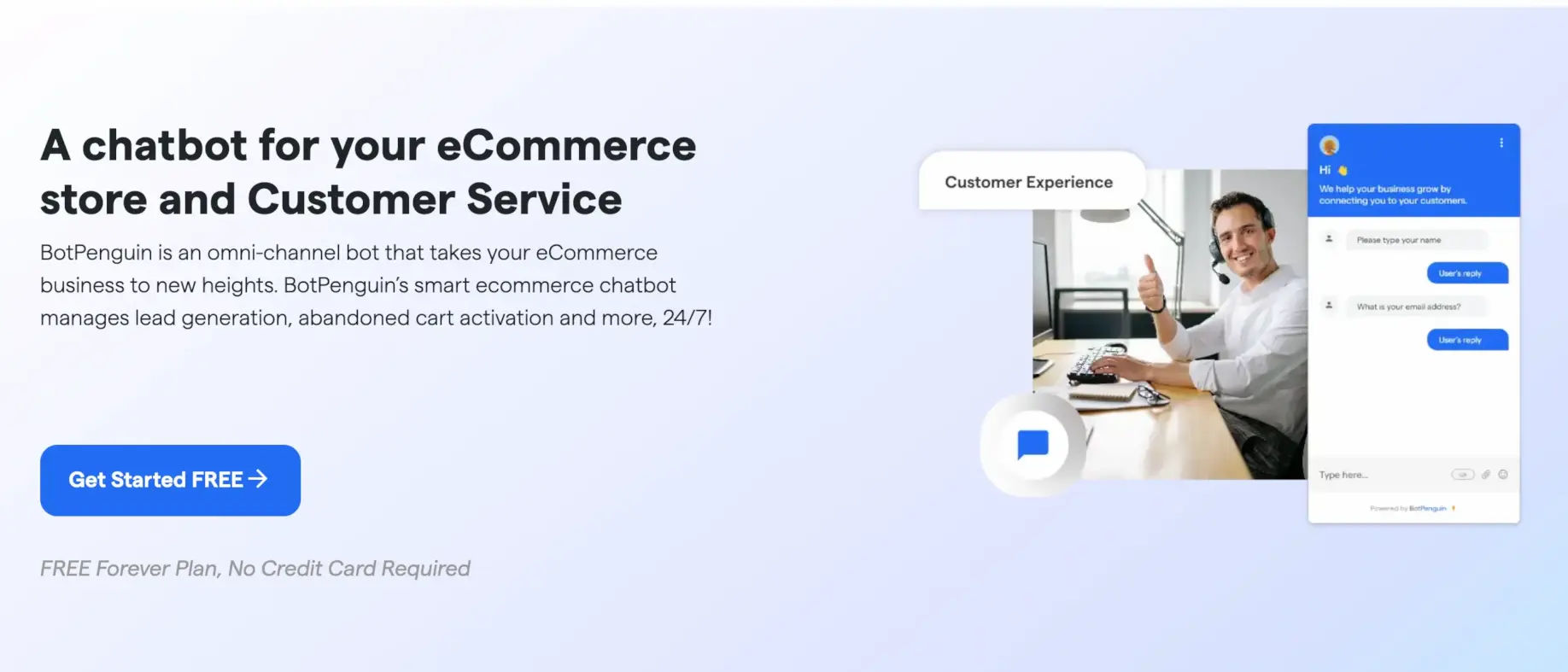 Chatbots can be used to handle customer inquiries about products, place orders, and provide shipping and delivery information.
Education

Chatbots can assist students with course registration, provide reminders for important dates, and answer general inquiries.
Real Estate

Chatbots can provide property information and schedule appointments for viewing properties.
Consultants

Chatbots can assist clients with scheduling appointments and providing basic information about services offered.
Healthcare

Chatbots can schedule appointments, answer general questions about medical conditions, and provide information about healthcare services.
SaaS

Chatbots can provide technical support for software applications and assist with troubleshooting issues.
Tours & Travels

Chatbots can help customers book travel accommodations and provide travel information and recommendations.
Where can BotPenguin run?
Platforms on which BotPenguin can be integrated
WhatsApp Chatbot
BotPenguin can be integrated with WhatsApp to help businesses connect with their customers and provide automated support or assistance through the messaging app.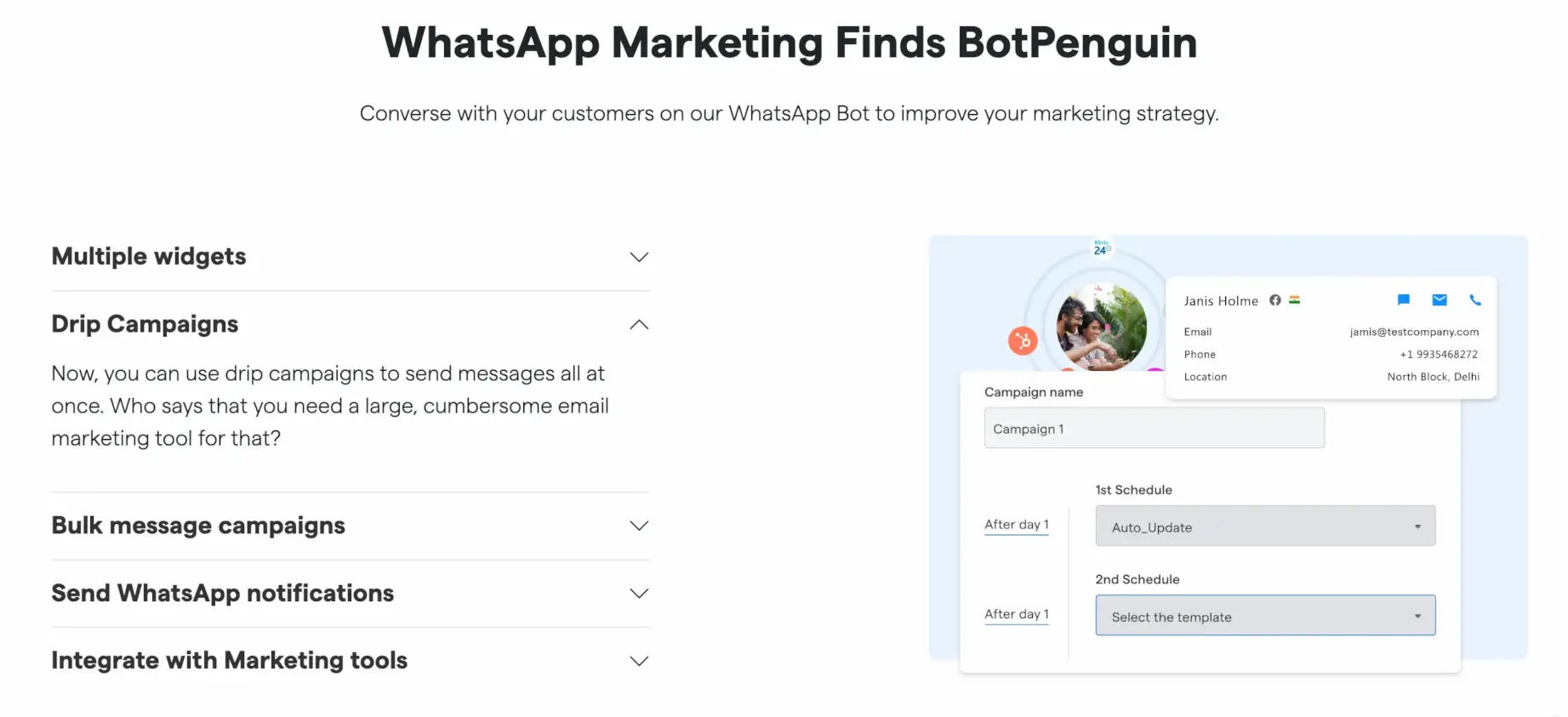 Suggested Reading: BotPenguin WhatsApp Chatbot for Your Business
Telegram Chatbot
Integrating BotPenguin with Telegram allows businesses to create chatbots on the platform and engage with users, answer queries, provide information, or automate certain tasks.

Suggested Reading: FREE Telegram Chatbot Builder with BotPenguin
Facebook Chatbot
By integrating BotPenguin with Facebook, businesses can create and deploy chatbots on their Facebook pages. These chatbots can respond to messages, provide support, showcase products, and more.

Suggested Reading: Build Your Messenger Chatbot with BotPenguin
WordPress Chatbot
BotPenguin can be integrated with WordPress websites to add a chatbot feature. This allows visitors to interact with the chatbot and get information, assistance, or support directly from the website.

Suggested Reading: FREE AI Chatbot & Live Chat Plugin for WordPress Website
Website Chatbot
BotPenguin can be integrated with various websites, independent of any specific platform, to provide chatbot functionalities.
This allows businesses to engage with website visitors, answer questions, provide information, or guide them through the website.

Suggested Reading: Create Your Own Website Chatbot for FREE with BotPenguin
Squarespace Chatbot
Squarespace users can integrate BotPenguin into their Squarespace websites to add a chatbot feature. This enables businesses to interact with visitors, provide assistance, and offer support within the Squarespace website environment.
These various integrations allow BotPenguin to run on multiple platforms and provide businesses with the ability to automate conversations and engage with their customers or website visitors more effectively.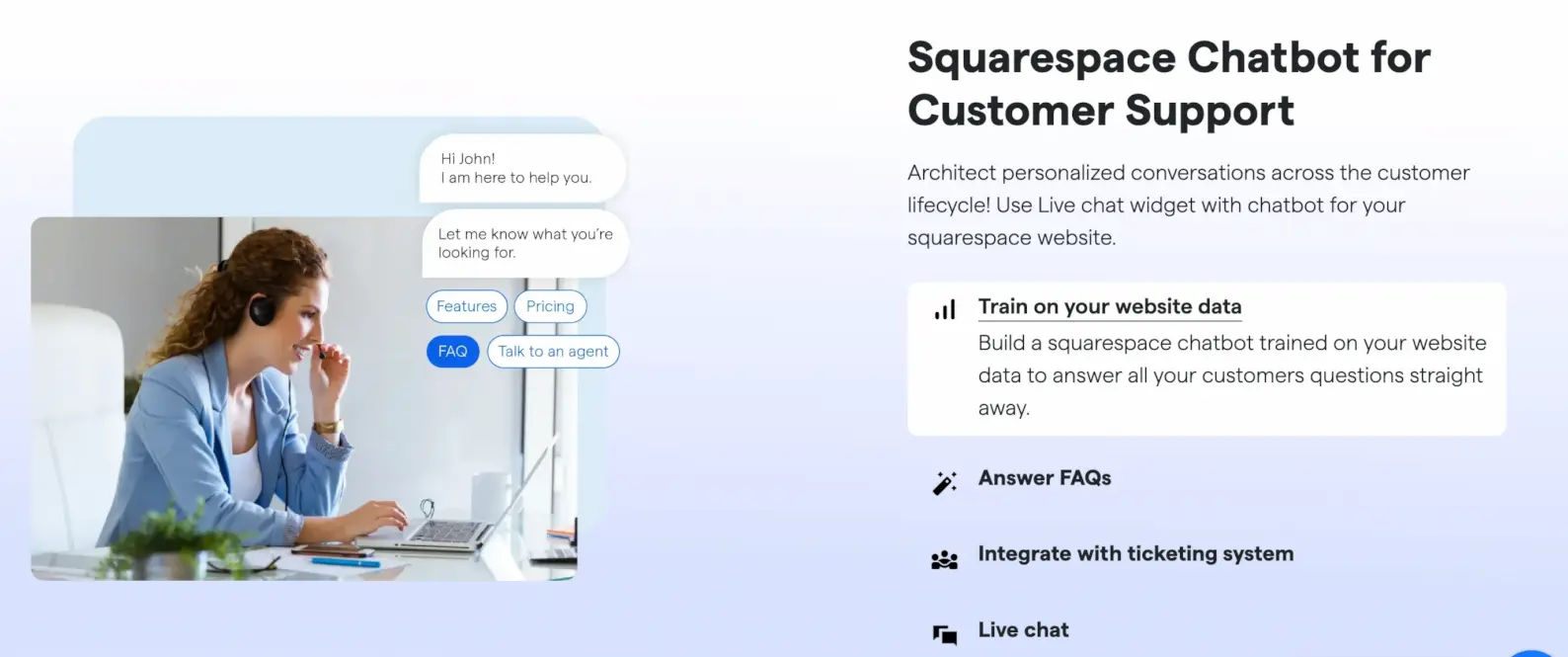 Suggested Reading: FREE Chatbot for Squarespace with BotPenguin
How does BotPenguin work?
BotPenguin is a chatbot-building platform that allows users to easily create and deploy chatbots for their websites, social media platforms, or messaging apps. It works with the following steps
Step 1
Designing the Chatbot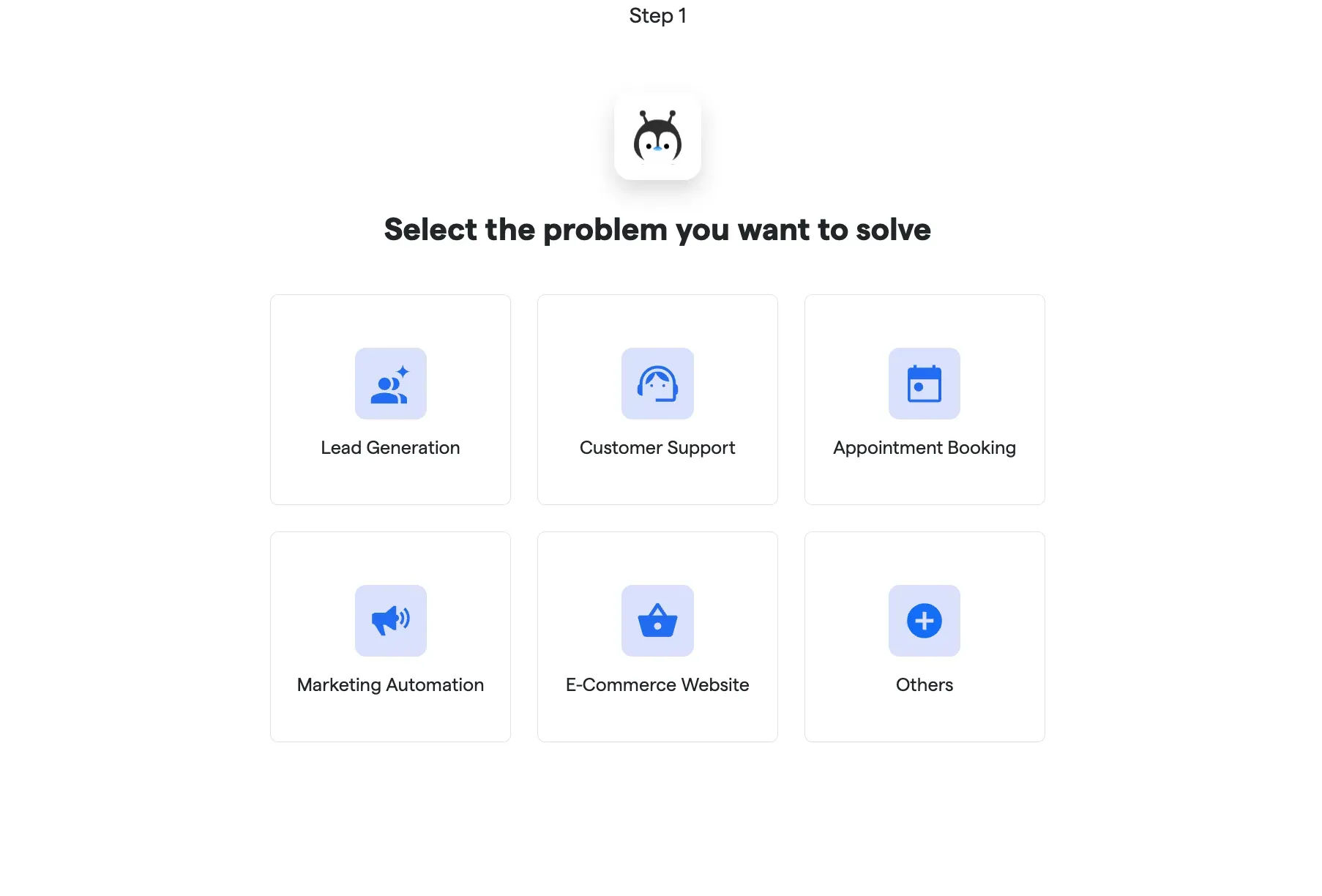 Users can start by designing the conversational flow of their chatbot. This involves defining the questions, user inputs, and possible responses the chatbot will provide.
Step 2
Adding Intelligence
BotPenguin allows users to enhance their chatbots with artificial intelligence capabilities. Users can use Natural Language Processing (NLP) to enable the chatbot to understand and respond to user inputs more accurately.
Step 3
Integration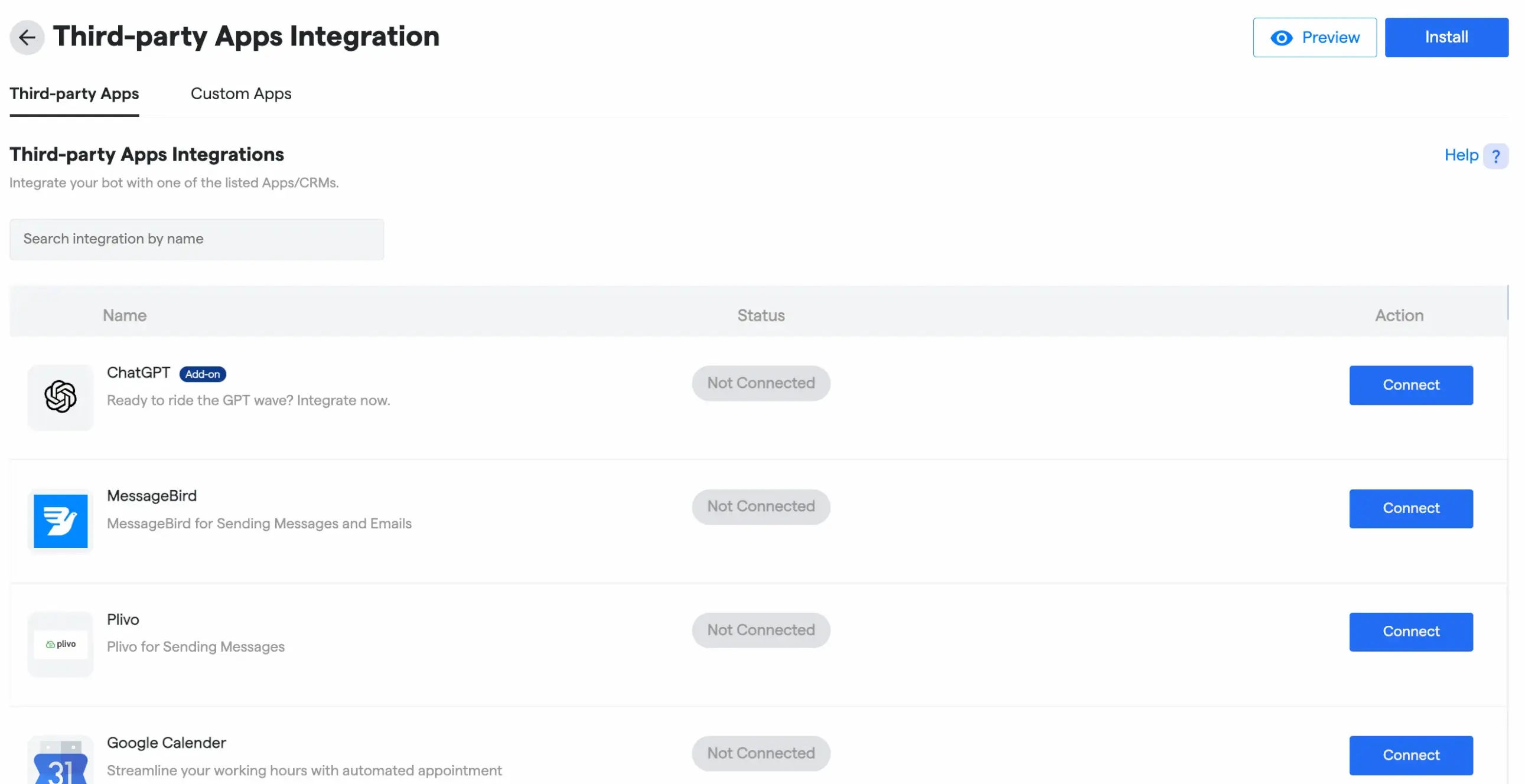 Once the chatbot is designed and customized, users can integrate it with their websites, social media platforms, or messaging apps. BotPenguin supports integration with various platforms, including Facebook Messenger, WhatsApp, and Telegram.
Suggested Reading: Connect BotPenguin with Your Apps: AI Chatbot Integrations
Step 4
Training and Testing
Before deploying the chatbot, users have the option to train and test the chatbot to ensure it provides accurate and appropriate responses. This involves providing sample inputs and evaluating the chatbot's responses.
Step 5
Deployment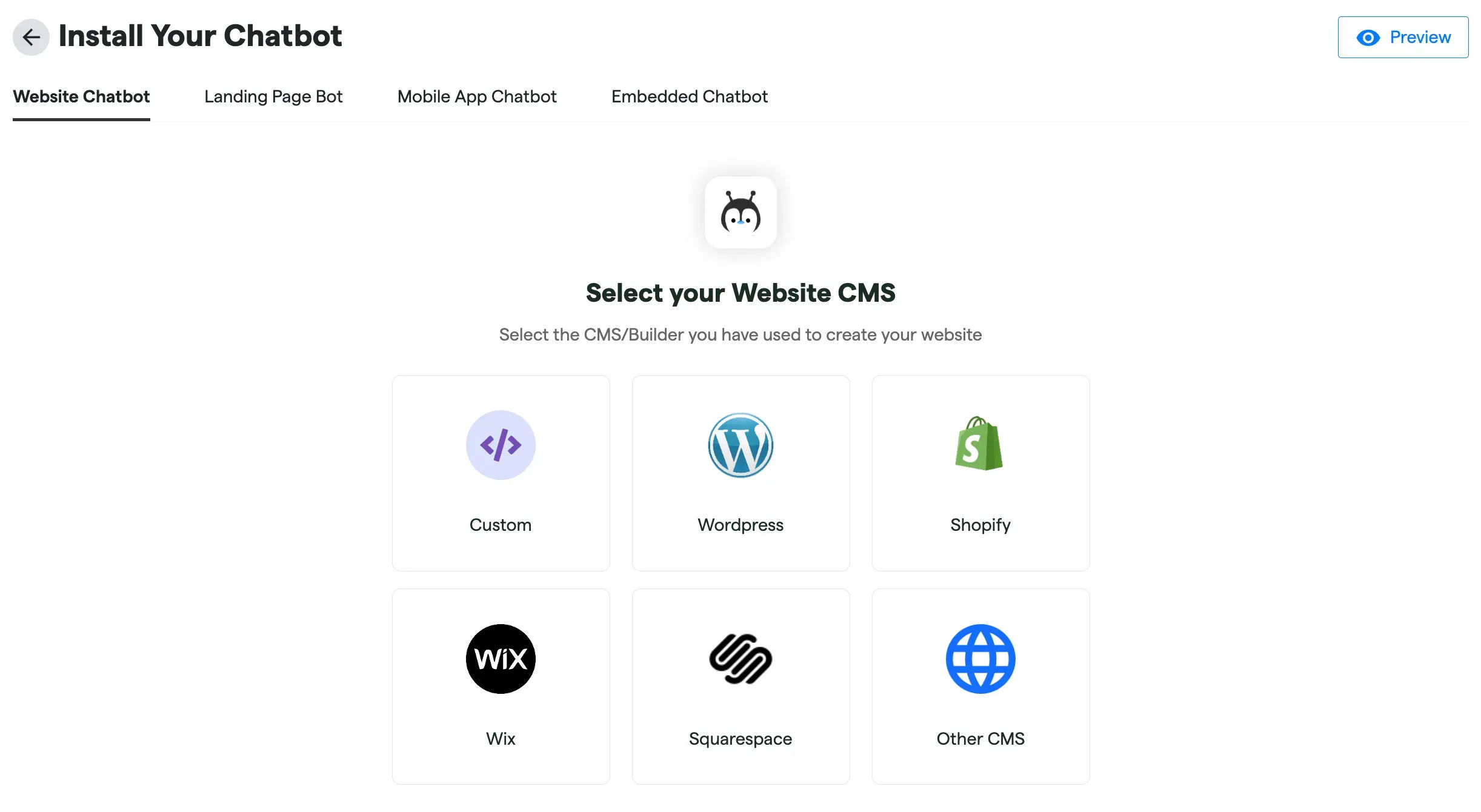 After training and testing, users can deploy the chatbot to their desired platform. BotPenguin provides easy deployment options and guides users through the process.
Step 6
Monitoring and Analytics
Once the chatbot is live, users can monitor its performance and gather analytics through Unified Inbox.
BotPenguin provides insights and data on user interactions, response rates, and user satisfaction metrics. This allows users to continuously improve and optimize their chatbot's performance.
Suggested Reading: AI Chatbot Metrics & KPI Analytics with BotPenguin
BotPenguin Pricing and Plans
Free Plan
BotPenguin offers a free plan (Baby Plan) for both WhatsApp and other chatbots as well that allows you to create a basic chatbot with limited features. This plan is perfect for small businesses and individuals looking to explore the world of chatbots.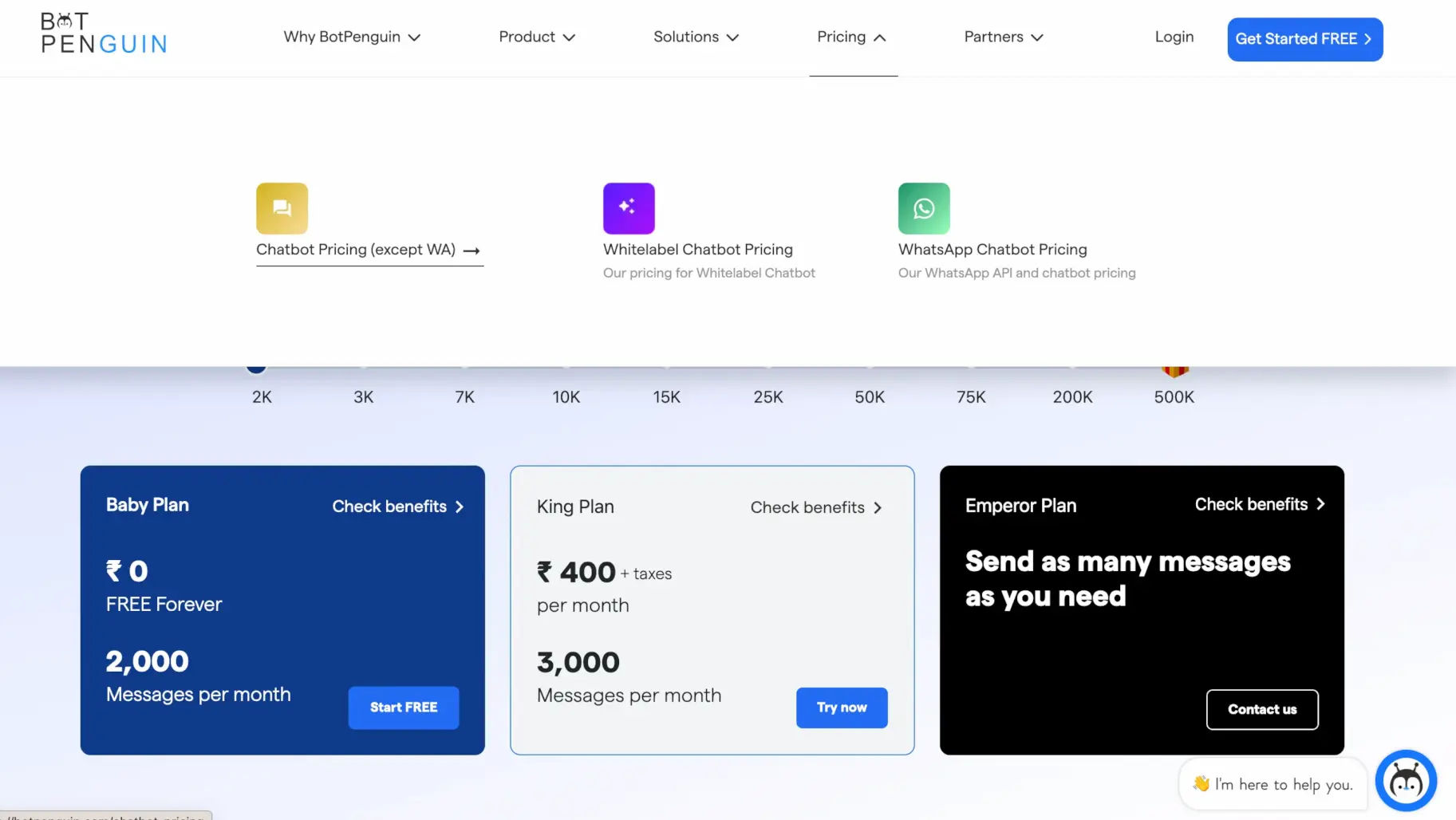 Premium Plans
For businesses requiring more advanced features, BotPenguin offers premium plans (King Plan(Starting from $5 USD)) & Emperor Plan (price on quote) with additional capabilities for WhatsApp and other Chatbots, such as
Multi-platform integration

Advanced customization options

Priority customer support

Detailed analytics and reporting
Solutions with BotPenguin
BotPenguin offers a range of solutions that can be achieved using their chatbot platform. One such solution is the Whitelabel ChatGPT, which allows users to rebrand and customize the advanced ChatGPT technology developed by BotPenguin. This solution enables users to leverage the power of ChatGPT while maintaining their own branding and customization.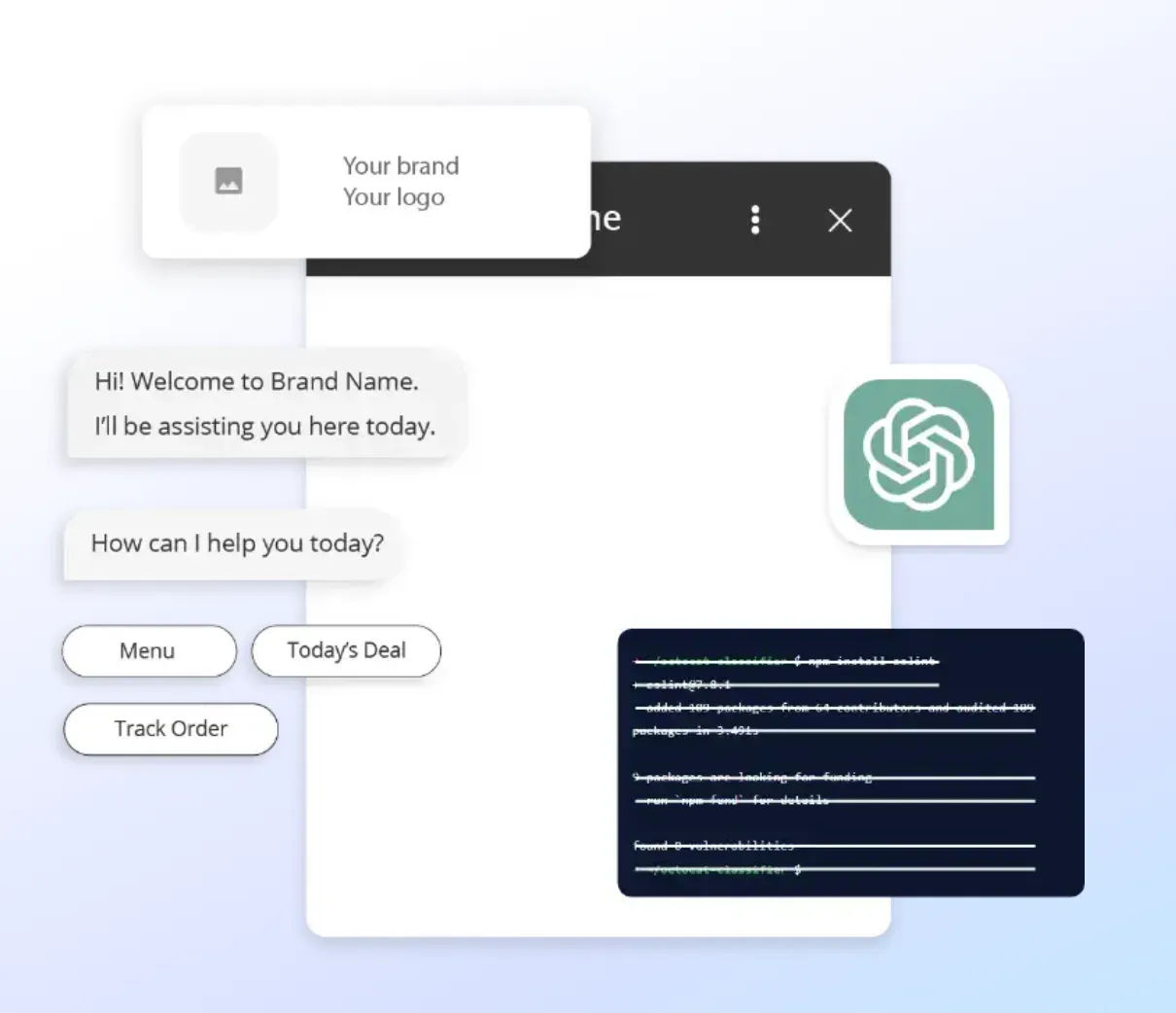 Additionally, BotPenguin provides ChatGPT Developers with the tools and resources needed to develop and deploy chatbots using the ChatGPT technology.
ChatGPT Custom Plugins further extend the functionality of the chatbots by allowing developers to create and integrate custom features and capabilities into their chatbots, tailoring them to specific requirements.
For businesses looking for tailored chatbot development solutions, BotPenguin provides Custom Chatbot Development services. This enables businesses to work with expert developers to create bespoke chatbots that cater to their unique needs and requirements.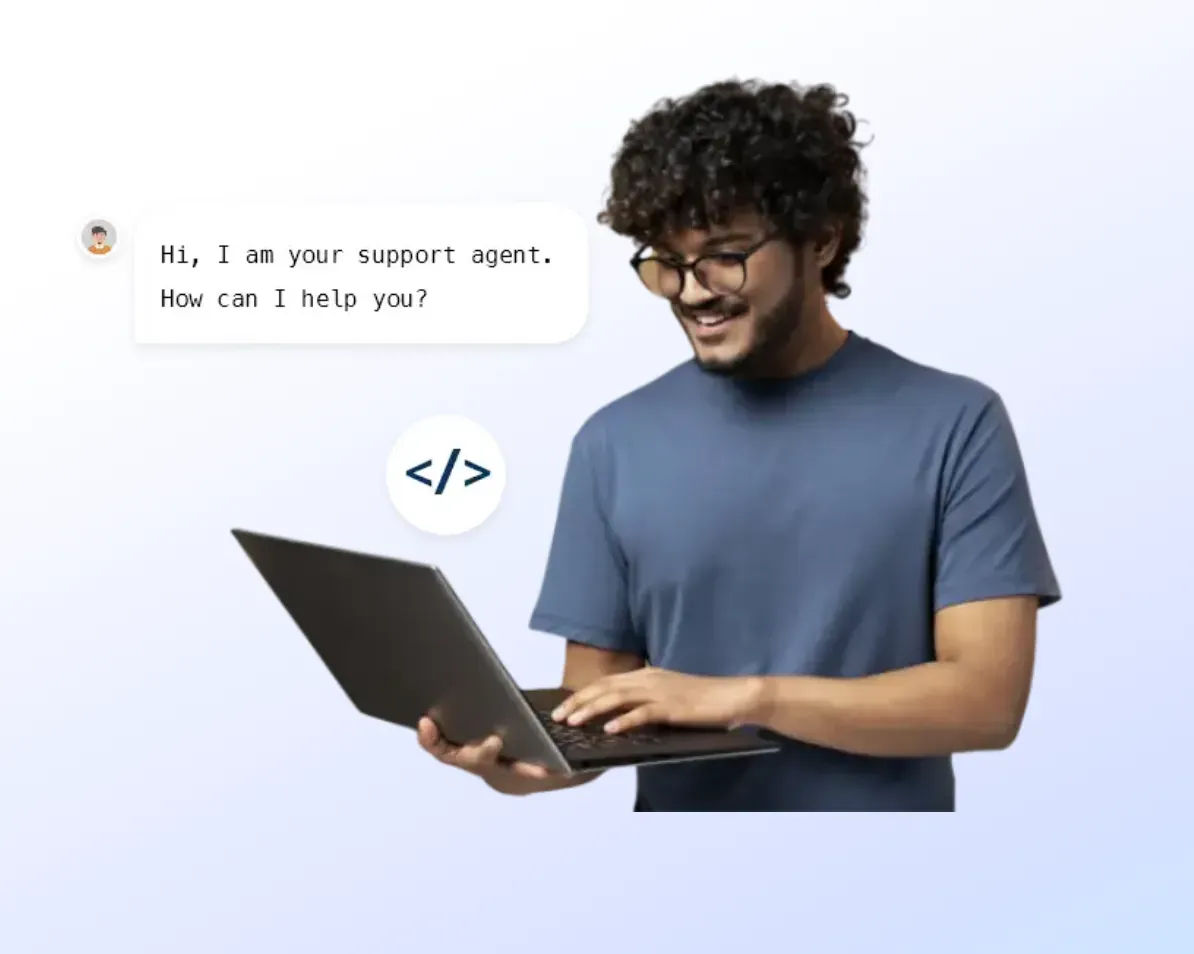 Finally, BotPenguin offers a ChatGPT Clone solution for businesses and developers who want to create chatbots similar to ChatGPT. Additionally, businesses can also seek guidance and consultation through ChatGPT Consultants from BotPenguin, who can provide insights, best practices, and recommendations for utilizing ChatGPT effectively and efficiently in various domains.
Partnerships with BotPenguin
BotPenguin offers various different partner programs where you can collaborate and grow your business, these are as follows
Whatsapp Whitelabel Partners
These are partners who collaborate with BotPenguin to offer white-label solutions for WhatsApp chatbots.
This means that the chatbot technology developed by BotPenguin can be rebranded and customized with the partner's branding, allowing them to offer their own chatbot services using BotPenguin's technology on the WhatsApp platform.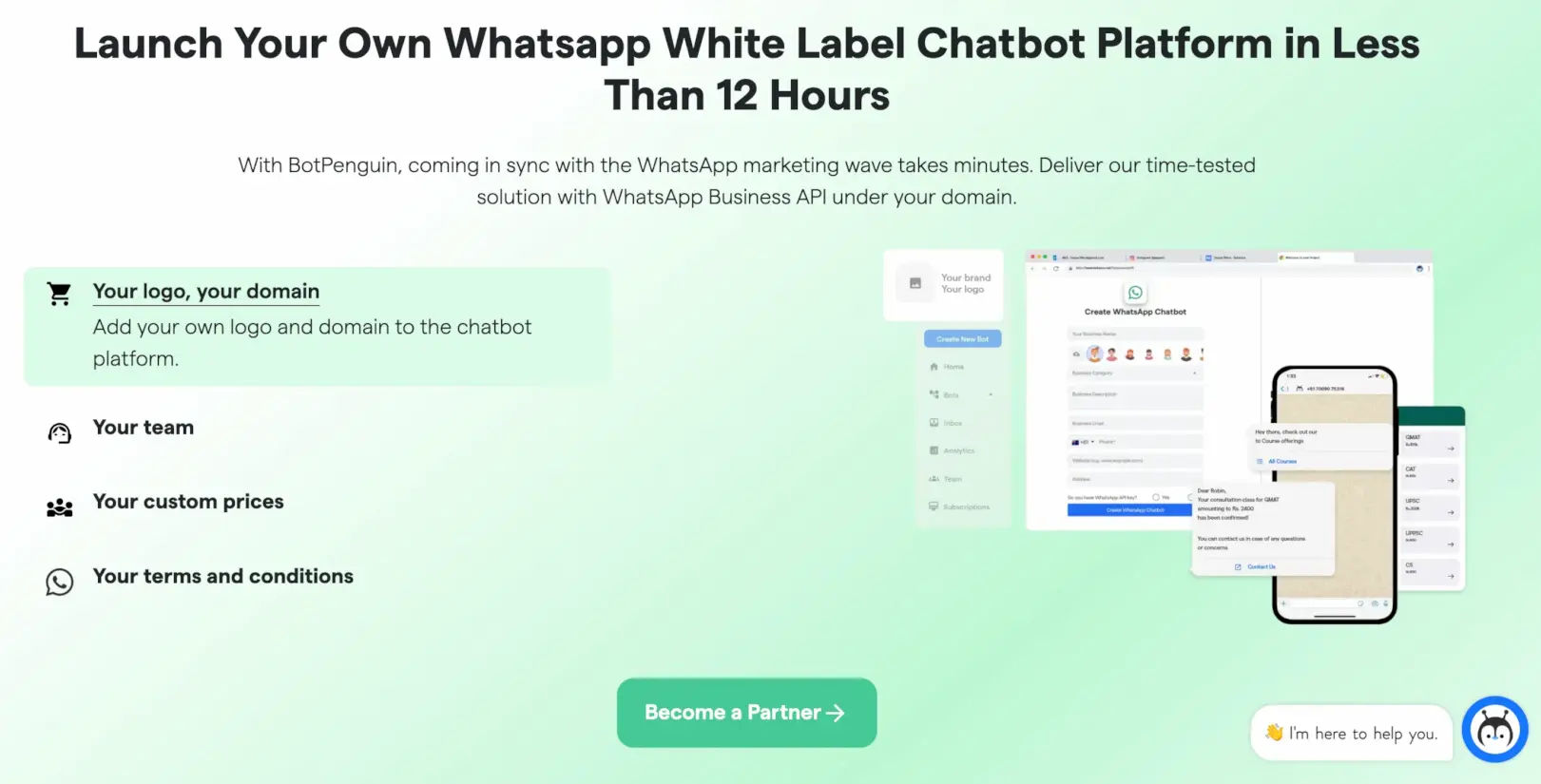 Suggested Reading: Become BotPenguin's WhatsApp Whitelabel Chatbot Reseller
Whitelabel Partners
Whitelabel partners are those who work with BotPenguin to rebrand and customize the chatbot technology for their own purposes.
These partners can utilize BotPenguin's chatbot technology under their own brand name, offering it as their own product or service.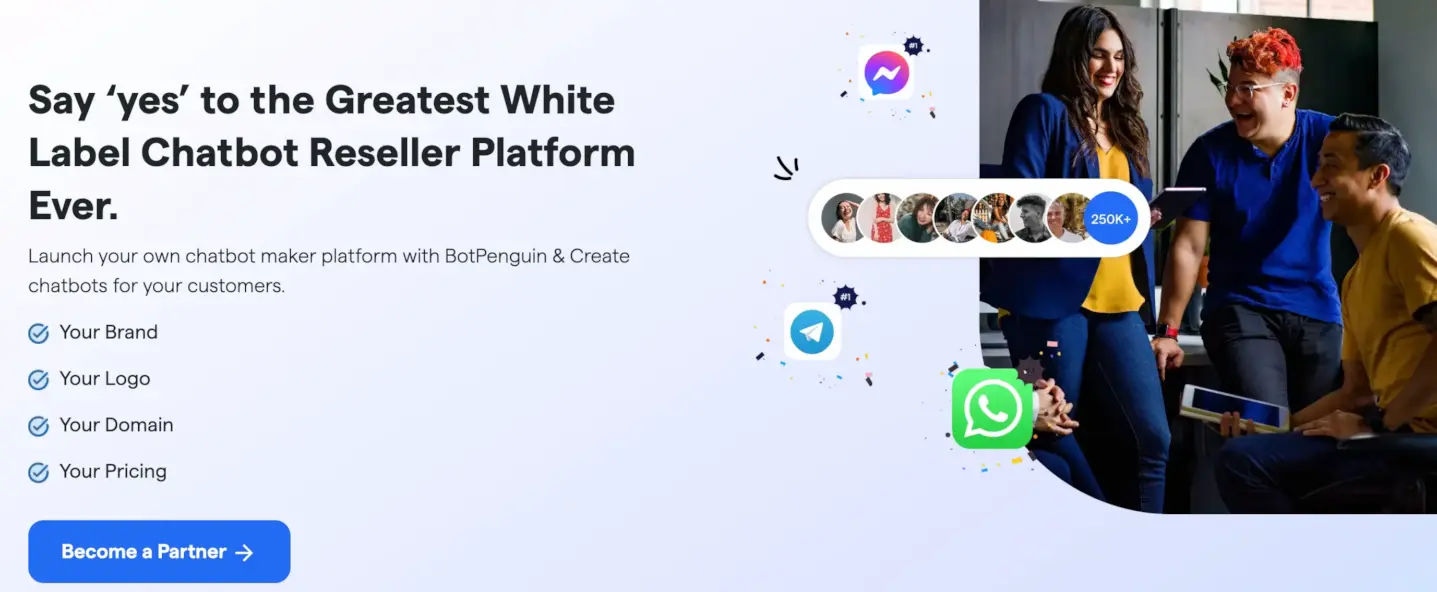 Suggested Reading: Explore Whitelabel Chatbot Reseller Program
Affiliate Partners
Affiliate partners collaborate with BotPenguin to promote and market their chatbot services and earn a commission for every successful referral or customer acquisition they make.
These partners act as influencers or marketers, driving traffic and leads to BotPenguin's services, and in return, receive a percentage of the revenue generated from their referrals.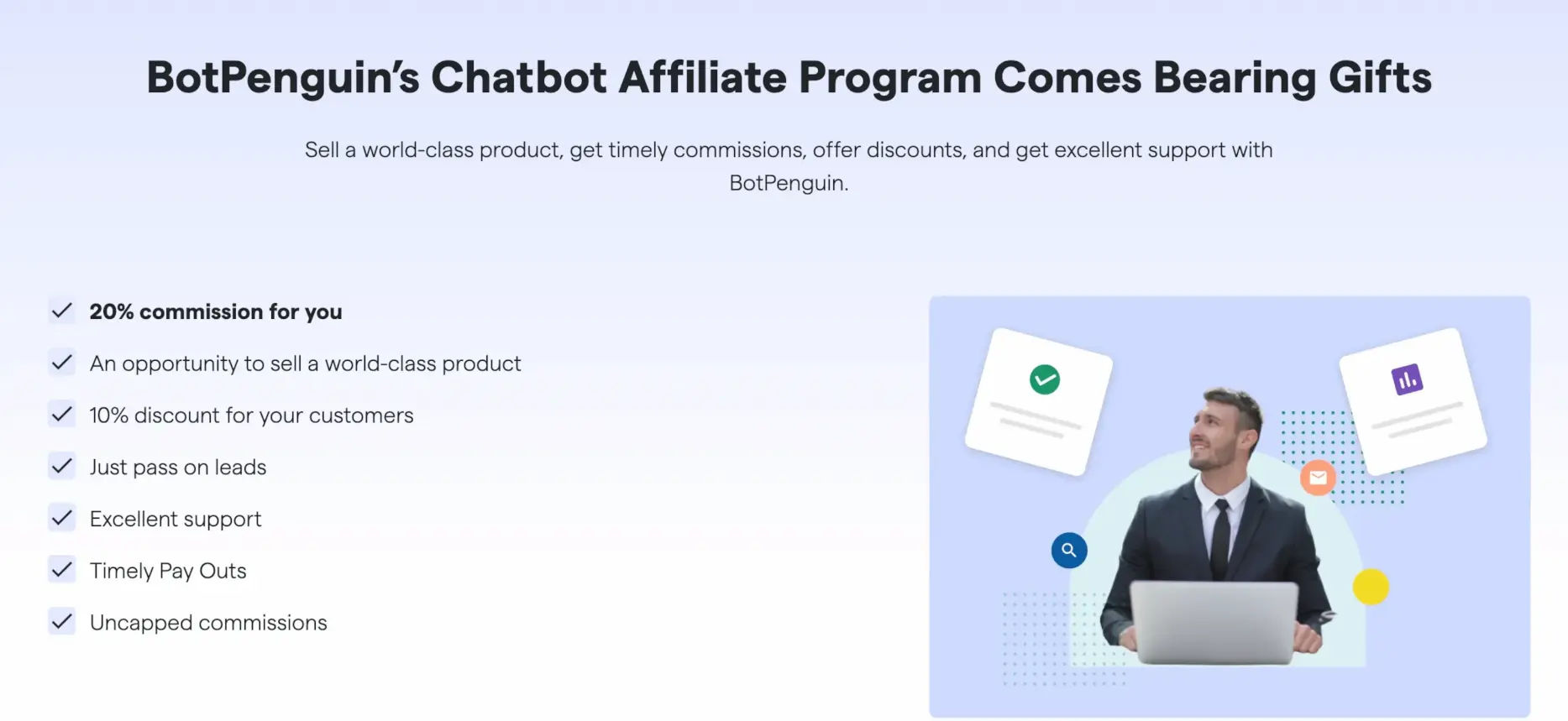 Suggested Reading: BotPenguin's Chatbot Affiliate Program: A Complete Guide
Implementation Partners
Implementation partners work closely with BotPenguin to assist clients in implementing and integrating the chatbot technology into their existing systems.
These partners provide expertise and technical support, ensuring a smooth implementation process and helping clients fully utilize the features and capabilities of BotPenguin's chatbot platform.

Suggested Reading: Join BotPenguin's Chatbot Implementation Program
Frequently Asked Questions (FAQs)
Can you personalize the chatbot's responses with BotPenguin?
Yes, BotPenguin allows you to personalize your chatbot's responses by adding variables such as the user's name, order details, or any other dynamic information.
Can you integrate BotPenguin with the existing CRM or database?
Yes, BotPenguin offers integration options with popular CRMs and databases such as Salesforce, HubSpot, and ChatGPT, allowing you to synchronize customer data seamlessly.
Does BotPenguin support multiple languages?
Absolutely! BotPenguin supports multiple languages, allowing you to create chatbots in different languages to cater to a global audience.
Can you use BotPenguin on a website and social media platforms simultaneously?
Yes, you can deploy your BotPenguin chatbot on your website and integrate it with your social media platforms, simultaneously catering to visitors across different channels.
Does BotPenguin provide customization options for the chatbot's appearance?
Yes, BotPenguin offers customization options for the chatbot's appearance, allowing you to choose from various templates, colors, and styles to match your brand's aesthetics.