Almost three out of five consumers believe that providing excellent customer service is essential to fostering brand loyalty (Zendesk).
Customers are more loyal to firms that address their issues, according to 83% of respondents (Khoros).
Customer service is unquestionably crucial to boosting your brand's reputation and sales.
Customers increasingly place more importance on using apps than websites.
Therefore, it's even more crucial for you to connect with them where they need it the most.
Numerous software companies provide organizations with in-app support options. But you must decide which one best suits the requirements of your business.
This Helpshift review will address all of your inquiries about the features, cost, and user experience and assist you in determining whether it is the best option for you.
What is Helpshift?
A mobile-first customer support platform is called Helpshift. For many of the most popular mobile apps and mobile games worldwide, it provides a fantastic in-app support experience. When customers need assistance, they may access live chat help directly from the app where they are having problems, which provides quick, automated fixes.
Helpshift is a useful software that can benefit small and large businesses. Businesses that use Helpshift have access to the capabilities, integrations, and multichannel support options needed to offer their clients the finest service.
Customers can connect with chatbots or use the Helpshift knowledge base to quickly get answers to simple questions, automating tasks for customer care teams and agents while saving time for both parties.
Agents utilizing Helpshift can divide tickets depending on language, status, priority, and topic. Helpshift is made for enterprises of all sizes.
Helpshift Features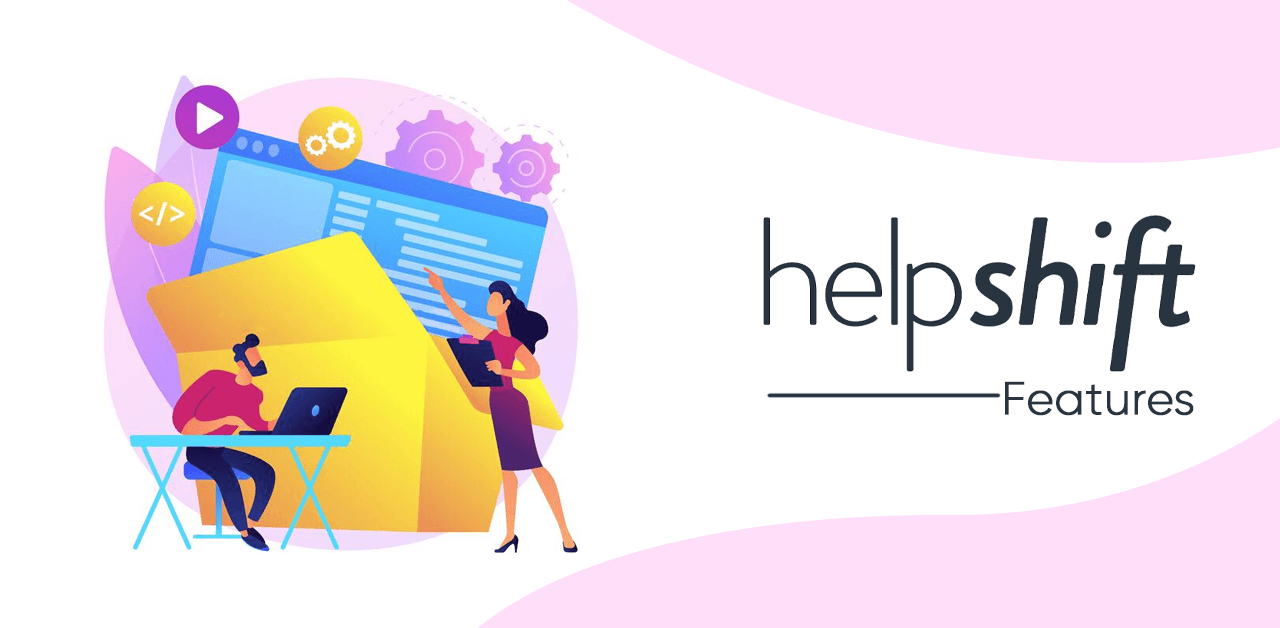 1. Live chat
For online shoppers, live chat is the most popular digital communication mode. Customers prefer live chat by a startling 46% versus email by 29%.
Customers find it simpler to access knowledge base articles and receive prompt, automated responses to their questions thanks to live chat help.
2. Chatbot
By making in-app support chatbots the initial point of contact when problems arise, agents may save both themselves and the consumers who are currently waiting time. Time is never an issue when attempting to offer the greatest customer service because chatbots are automated and accessible around the clock.
3. Multichannel support
Users can manage their in-app, email, live chat, and phone discussions from a single platform—the agent desktop—without wasting time signing on to additional channels thanks to the multichannel capability. To take things a step further and consolidate all of their in-app tickets in one location, teams can link Helpshift with their own CRM.
4. Mobile apps
Helpshift is designed for applications, so you can use it while you're away from home or on your desktop. Customers are never left alone since chatbots can support the agents when they aren't accessible.
5. Integrations
With SDKs, Helpshift may be linked with the tools that are best suited for any business need, whether it be a CRM or a social networking platform. Slack, Salesforce, Zapier, and Messenger are some of its well-liked connections.
Users can create unique integrations that let them import data into a CRM or CMS.
6. Notifications
Like well-known apps, Helpshift alerts users when they get a text or email. Agents can always communicate with clients and other team members.
7. Satisfaction ratings
Users can enhance customer service and keep expanding by gathering client feedback and comments
8. Secure
Data leaking is never a concern because all plans feature two-factor authentication, and the company plan also includes SSO/SAML.
9. Developer tools
You may integrate Helpshift with Custom Apps and API using the offered technologies.
10. Knowledge base
The volume of support is decreased by knowledge base software. Customers receive quicker problem-solving using a knowledge base designed for self-service, and agents have fewer interactions. Everyone benefits. Thus, it's a win-win situation.
It's simple for administrators or designers to add text, images, hyperlinks, and videos to the articles they write for the Help Center based on the most frequent questions they immediately encounter.
When clients ask a question or raise an issue, the QuickSearch Bot can direct users to the knowledge base.
Using the knowledge base-
Function on any device: Customers can easily discover what they need no matter where they are or which device they use, whether they are using a mobile, desktop, or tablet.
Data transfer with SSL certification: Every website comes with free SSL support. As a result, data can be moved across devices without the risk of a security breach.
Customize: Users of Helpshift can alter every aspect of the knowledge base to match the color scheme of their company in addition to the formatting and color options.
11. Send personalized replies
No need to search through no other systems to find customer relationship information. With Helpshift, each interaction puts past chats and activity from other applications front and center.
12. One-platform control
Every person that agents have spoken with or located in the Beacon has an automatic profile established in Helpshift. Customer profiles are always subject to filtering, sorting, and editing.
13. Chat metrics
Analyze the team's volume by channel, peak activity times, and customer-trending themes. There is a single location where you can get the wait time, response time, and chat duration.
14. Email metrics
A summary of email productivity for the team, including metrics for response time, initial response time, resolution, and handle time.
15. Customer satisfaction
Track customer satisfaction scores to offer the team the encouragement it needs to strengthen its areas of weakness.
16. Workflow management
Workflows can automate time-consuming but necessary tasks that teams must complete. They function depending on parameters configured to route requests to complex processes using the most basic filtering.
Helpshift: Pros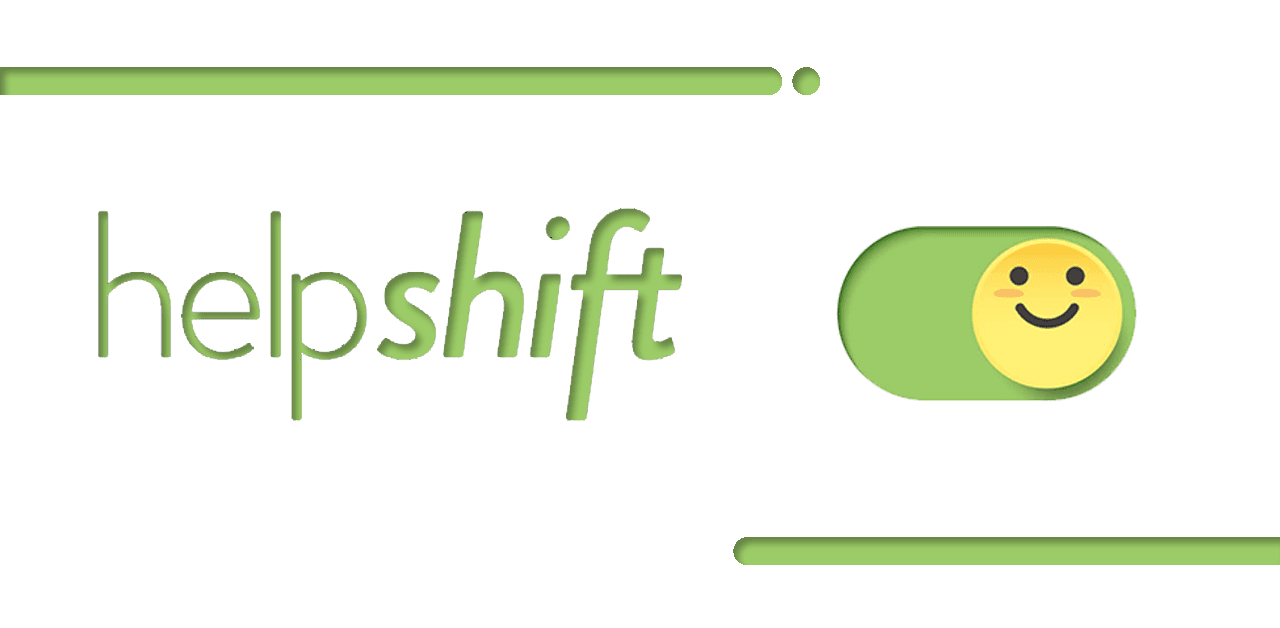 Pay for what you use.
Have you ever thought you were paying for things that your agents weren't utilizing? won't have such an issue thanks to Helpshift. The cost depends on the problems that the agents handle. You won't ever have the issue of making unnecessary payments. Each subscription is a financial investment, given the subscribers' level of service. With a few more capabilities like the automated chatbot, the pricing is also far less than that of other leading suppliers like Zendesk or HubSpot.
Dedicated in-app support
Other online help desk services like Zendesk or Zoho Desk weren't designed with apps in mind. They are an all-in-one software company offering a huge selection of goods and services for CRM, sales, and marketing software. Are they more knowledgeable? Of course, but there is a cost.
All-in-one software may fall behind the demands of the user and may be deficient in key functionality that specialized in-app support software like Helpshift offers.
Customer focused
Customers are reached by Helpshift, where they are most engaged. Nearly 90% of mobile internet time is spent on apps, and Helpshift may help you target your customers there, per eMarketer. The significance of meeting client needs in today's world has been overstated. This strategy is one that Helpshift uses frequently and incorporates into its product.
User interface
Customers may easily submit customer concerns and handle tickets for agents thanks to Helpshift's improved User Interface for its in-app users. It seldom has performance problems and always enables smooth, effective work.
Software design is sometimes undervalued but significantly impacts making user tasks easier and more enjoyable.
Helpshift: Cons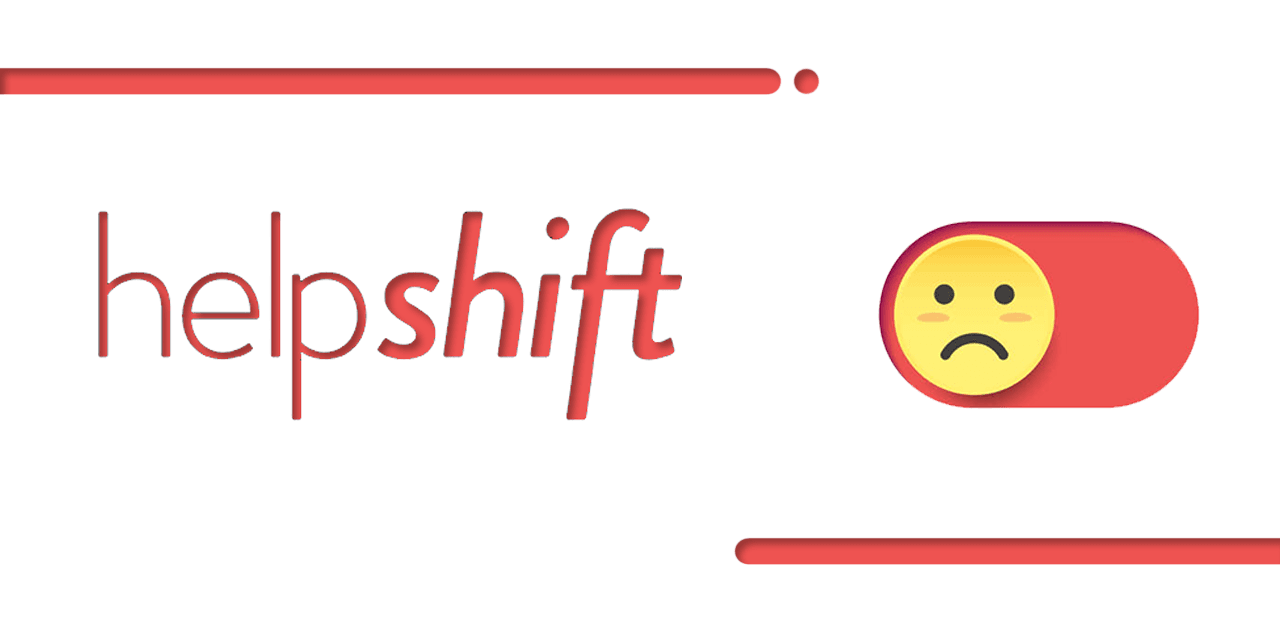 Difficult to integrate
Even though Helpshift has a fantastic user interface and appears simple to use at first glance, combining it with other programs takes more work.
Some of the platform's users believe the style and design may improve. Integration with Slack, which takes only a few minutes on other platforms, can take hours on Helpshift and requires hiring app developers. A deal-breaker for businesses using Helpshift for the first time or for startups.
Bugs
Although issues are common in most apps, you want to avoid dealing with them when handling a ticket or request. Bugs can prolong response times and upset consumers while disrupting efficient workflow, defeating the entire goal of real-time live chat software. However, the Helpshift support staff promptly fixes these bugs.
Pricing
Helpshift uses simple monthly Issue volume pricing. In other words, you only pay for the problems the team resolves.
It employs three-tier pricing, charging differentially for its monthly and yearly users, like many businesses in its industry. There are trials and demos available on Helpshift, but no free basic plan exists.
Cost: $150 a month and $0.45 for each issue.
Conclusion
Customers now have more expectations than they did in previous years, according to 93% of customer service specialists (Hubspot). The only platform for customer care created specifically for mobile clients and agents is Helpshift.
Compared to desktop web browsing or mobile-optimized websites, mobile applications offer higher engagement rates and roughly 100–300% higher conversion rates (CleverTap). Online businesses are increasingly using in-app Help Desk software to engage customers, track usage, and customize their brand where it is most needed. There has never been a better time to join the movement and bring about the change your customers demand.
Helpshift provides support at every stage with its plans and everything a business would require to put up an in-app help service.
In contrast to BotPenguin, it may fall short in terms of usability, integrations, and Conversational AI, making it a less attractive alternative for startups and companies with fewer agents.
In BotPenguin, flow builder is quite simple, and you can integrate chatbots with your preferred third-party applications!