Customer service is the factor that defines the work ethic of a business. Once a consumer makes a purchase, the way you act after the sale is made defines your organization. Brands and corporations have made a name for themselves by providing solid customer service.
Walmart, Costco, and Western Union dominate the western market and will continue to do so. Do you want to know why? Because they all have one thing in common, excellent customer service. An exemplary customer service record opens up many opportunities for a business.
In the 21st century, speed and accuracy are the key factors to good customer service. The pandemic has changed the whole scenario of customer service and engagement. Everything has been moved online. This means occupying the attention of a user is tougher than ever before.
In this lightning-fast world, everything is up and running 24X7. Hence, solving your consumer's problems swiftly and efficiently is a priority for every business. Since the pandemic, the tools and trends for customer service and engagement have been different and improved.
People no longer wait for an executive to help them. The more time you take to resolve your consumer's problems, the more damning the review will be. So as a business owner, what are your options?
The ongoing trends in customer service are; chatbots powered by webchats and reimbursement for inconvenience through coupons or deals. Let's move on from this traditional approach.
What if there could be a way for people to reach out as soon as they encounter an error?
The basic approach is that users face errors and search for options to tackle their problems.
What if they didn't have to spend any time searching for customer support?
What if there was a built-in option to your services that could provide guidance?
This option is the best for world-class customer service. It saves time and resolves problems efficiently and easily.
Do you want to offer this option to your customers and make their lives more comfortable?
Then get acquainted with Helpshift, a revolutionary service. They are helping businesses to provide an in-built support solution in all their products and services.
Before we take a deep dive on all things Helpshift, let's glance at some facts.
Some statistics and facts on customer service and its trends
Sixty-seven percent of people in the world believe that customer support is improving.
According to Nextiva, 52% of SaaS users have already set their expectations higher than the previous year in terms of customer support.
According to Bain, a loyal customer that promotes your customer service experience has a lifetime value of 600-1300% compared to someone who is a disgruntled one.
35% of consumers shifted to other services because of a lack of personalisation by their service providers.
97% of the people on the internet consider customer service experience before becoming a loyal customer of a brand.
75% of brands are more appealing to customers if they are more engaged in receiving customer feedback.
85% of customers have shifted to competitors of their service provider due to a lack of support and customer service.
These facts are enlightening and will help you decide why you need an in-built customer service option for your products.
What is Helpshift?
Helpshift is a team of people that believe customers are family. The company came into being in 2011, and since then, they have come to serve 820 million direct and indirect customers monthly. They are defining new limits to customer service. Helpshift enables businesses to help the people who matter the most to them, their customers. Helpshift's products are installed on a massive scale. They have reached the legendary mark of 2 billion mobile downloads, which is growing. Helpshift provides businesses with creative customer service solutions. Helpshift also serves a lot of people in the gaming industry. They work with some major game developers. Tencent, Supercell, Square Enix, and Virgin Mobile are their best customers. These companies are the best mobile and pc games developers. Helpshift provides the following services:-
In-App Help
Web Help
Self-Service Experience
Chat & Conversational Help
Help Bot Automation Software
Agent Desktop
An Example of In-Built Help option by Helpshift
Helpshift developed the help widget in Clash Of Clans. They are responsible for providing 115 million players with an exquisite customer service experience. The customer service in COC is why the game has tons of good user reviews. This customer service model was so loved and efficient that Supercell integrated it into all their games. All Supercell mobile games have a similar customer service option. Every user cherishes this option. Since this integration, Supercell has connected this service portal to a dashboard. This dashboard gives a holistic and analytical view of how their products are performing.
Features and Benefits Of Using Helpshift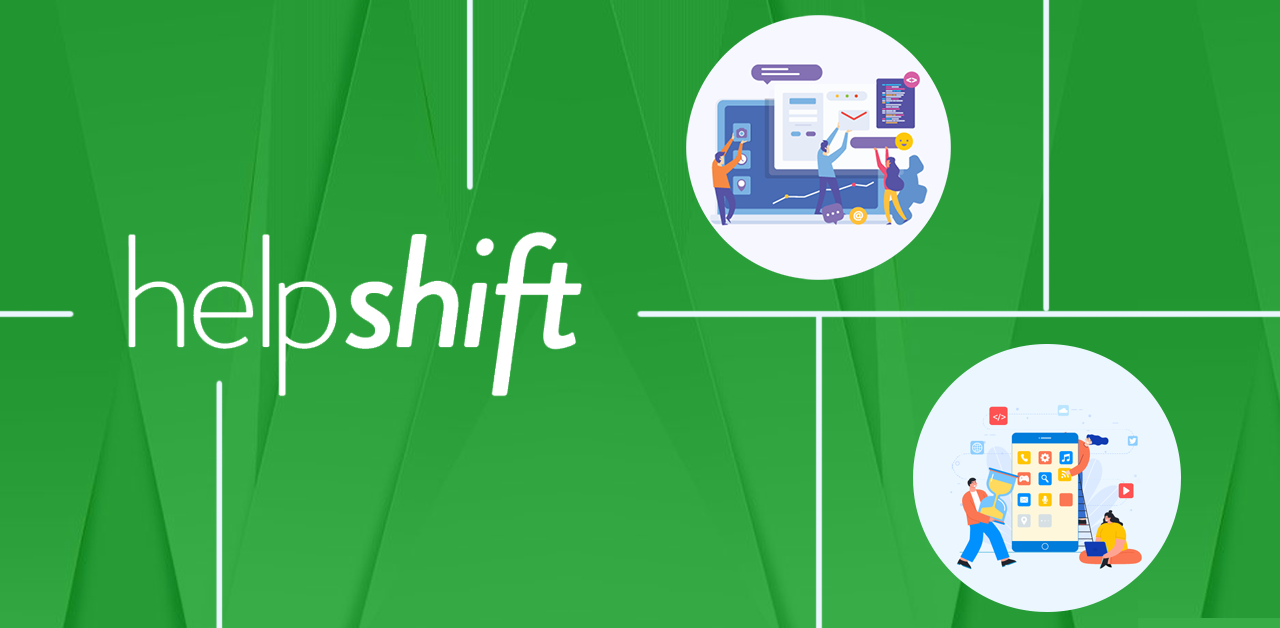 In-App help
Helpshift offers to build a customer service portal inside of an application. This makes error resolving and reimbursement easy and efficient for both users and businesses. Users don't need to track down customer support contact details and ask for help, all they need to do is tap on their device, and help arrives. This In-App help option was developed by Helpshift's own super light SDK (software development kit).
Web Help
Web help includes help widgets on websites. Chatbots are the most common form of web help. Chatbots are versatile web applications for users. They can work on a predefined set of instructions or integrate with Artificial intelligence (AI). The customer support team does a prolific job when equipped with chatbots. Two scenarios can occur when a grievance is handled through chatbots.
The first scenario is that a user is satisfied with the information they get through the already set instructions on a chatbot. They leave their grievance with the bot, which is further handled by the support staff.
The second scenario is that a user is not satisfied with the chatbot. In this case, the customer service team can take over and have a conversation with the user regarding their issue.
Hence Web help is a vital tool for every business on the internet. BotPenguin is a smart chatbot creator platform that helps businesses develop chatbots in no time. It is one of the top developers of chatbots on the internet.
Self Service Experience
Put the power of error resolving into the hands of users. Why solve every problem of each user? Why not empower them so that they can handle their problems on their own? That is the philosophy of self-service experience. There are some redundant problems that every customer encounters once in a while. These problems are not worth the time and effort they take, especially when a problem is setting up something or changing simple settings. Helpshift enables businesses to empower their customers by Self service. The In-App help will have a dedicated section that has comprehensive guides to problems that are common to the users. This builds a sense of community and puts less pressure on the support team.
Chat & Conversational Help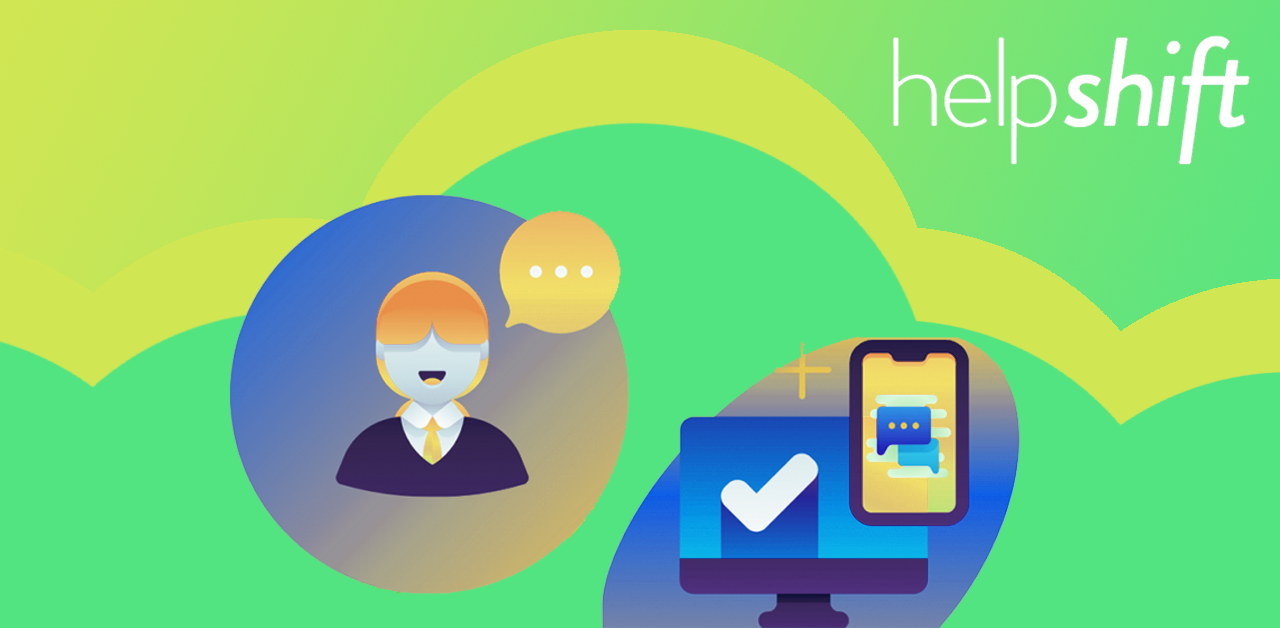 When moving forward, one must not forget their past. In the past, conversing with a support executive was the norm to handle grievances. Helpshift has a modern take on this approach. Chat & conversation with the support staff feels like chatting with a friend with the help of Helpshift. Helpshift offers a united interface from where the support team can easily talk with users through the platform they like. Every person prefers a messaging application, DIscord, WhatsApp, or Facebook Helpshift's software directs all messages to one place. This way, users can opt for customer support on their time and terms.
Help Bot Automation Software And Agent Desktop
Helpshift provides businesses with help bot automation software that takes human elements out of the equations. Automation of error solving cuts down operations costs and saves time. Helpshift offers bot templates that are classified according to problems and user intent. You can start with a template and configure your service. Also, these bots are artificially intelligent (AI-powered) and available in multiple languages. Agent Desktop is an innovation that has been instrumental in providing a good customer service experience. Businesses nowadays assign agents to users when they register an error. This gives a personalized touch to grievances and makes the customer feel valued. Agents are executives and part of the customer support team. Agents are responsible for resolving the issue and rewarding users with reparations due to the inconvenience caused to them. Agents track their cases and workflows with the help of Helpshifts's Agent Desktop software.
Conclusion
In a nutshell, evolving customer service options are vital to keeping your customers and business thriving. Helpshift's holistic set of tools and services can help you curate the best customer service experience for your business. All you need to do is take a leap of faith and let the chips fall. Related Articles: What is Chatfuel, and How does it work?