Introduction
Chatbot Vs. voice chat is a difficult battle for both parties since each technology might claim the renowned title of premier communication marketing solution for one reason or another.
To proclaim a winner, we must first choose a criterion that will guide us.
Typically, chatbot technology is evaluated by comparing the user experience of the technical solution in question to another technological solution.
The optimal customer experience between chatbots and voice chat determines the match outcome since customer happiness has been, is, and will continue to be the primary focus of any customer-centric business.
Voice bots have an edge. In comparison to the awkward and antiquated text bots, are they not more advanced and modern?
Surprisingly, the solution is not that clear.
Let this blog walk you through the difference between chatbots and voice chat, along with their pros, cons and examples!
AI chatbots: A brief overview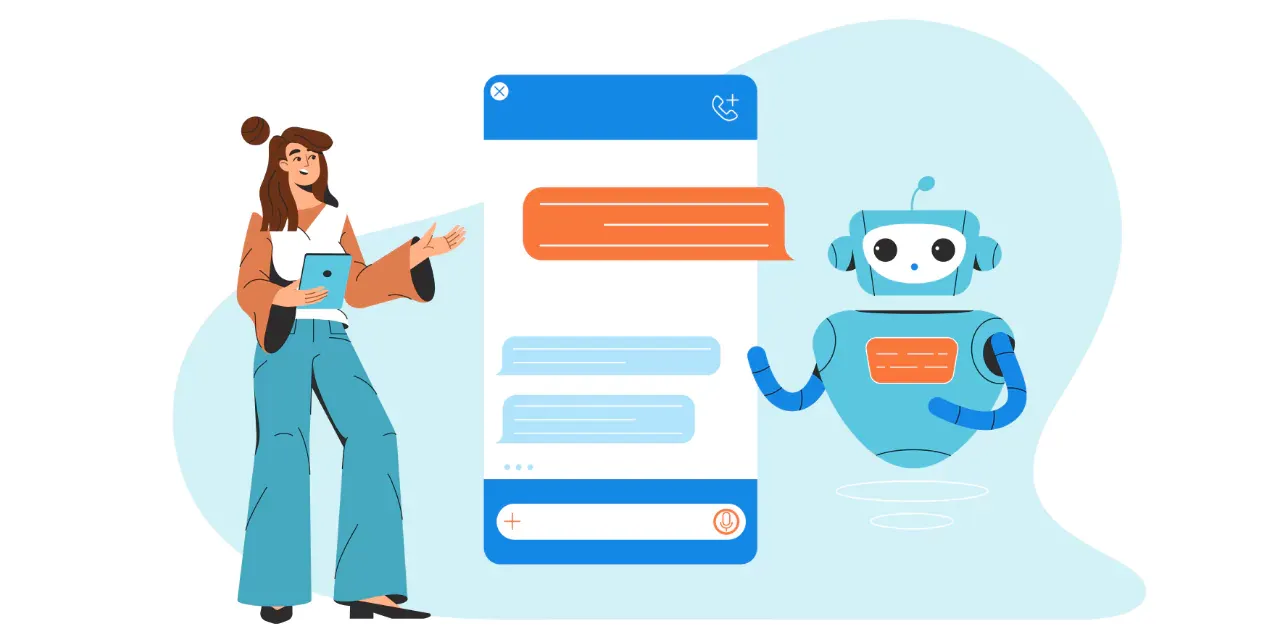 AI implementation in marketing has significantly improved campaign performance.
AI chatbots are essential to such initiatives, which will increase from $2.6 billion in 2019 to $9.4 billion in 2024.
Some of the important reasons driving market expansion include the following:
Self-service is becoming increasingly popular.

24/7 customer service with reduced operational expenses

Technological progress
AI implementation in marketing has significantly improved campaign performance.
AI chatbots are an essential component of such initiatives. This is expected to grow from $2.6 billion in 2019 to $9.4 billion by 2024.
Some of the important reasons driving market expansion include the following:
The demand for self-service is rising.

24/7 client support with little overhead

progress in technology
Pros of chatbots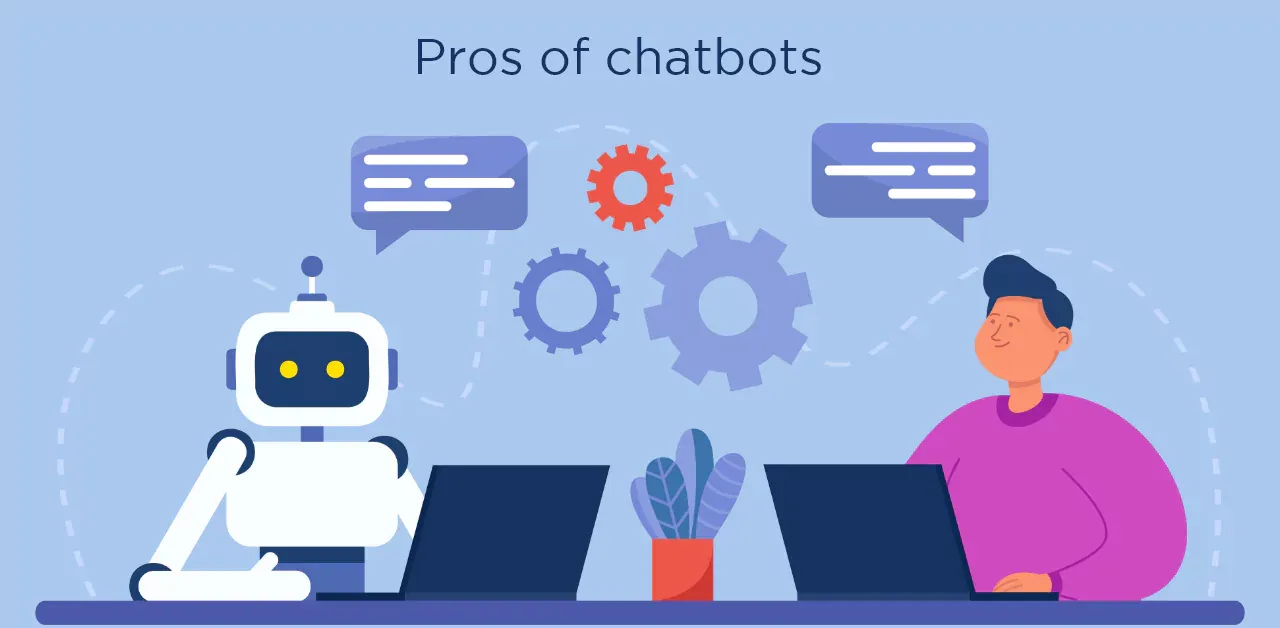 1. Data gathering
Using chatbots may be a terrific method to learn more about your audience.
They could interact with your audience and gather data about them, such as personalities and mailing addresses. You can quickly access these facts by linking the chatbot with your CRM.
You can also use chatbots to ask clients about their preferences and tailor your offers to meet their requirements better.
2. Availability
Chatbots are available 24 hours a day, 7 days a week, and can quickly answer your consumers' questions.
This implies that they will receive a quick answer whenever they message you for any reason.
Consequently, they'll be happy with your brand, and you'll be able to advance them along your sales funnel.
3. Greater Participation
Chatbots speak in real-time with your website visitors and social media followers.
This contrasts sharply with your brand's other material, which is often watched passively.
Such interaction may retain visitors to your website for extended periods, boosting purchases and enhancing your SEO.
Cons of Chatbot
1. Data Protection
You must keep the audience data you gather safe. Secure data transmission is required from the chatbot to your CRM.
Only pertinent data from your audience should be acquired, and it must be maintained securely.
2. Lack of emotional understanding
As chatbots are composed of codes, it is challenging for them to understand the user's emotions.
They might not be able to tell whether the person they are conversing with is joyful, anxious, or unhappy.
This might make the chatbot seem emotionally indifferent, harming your brand's reputation.
Voice chats: A brief overview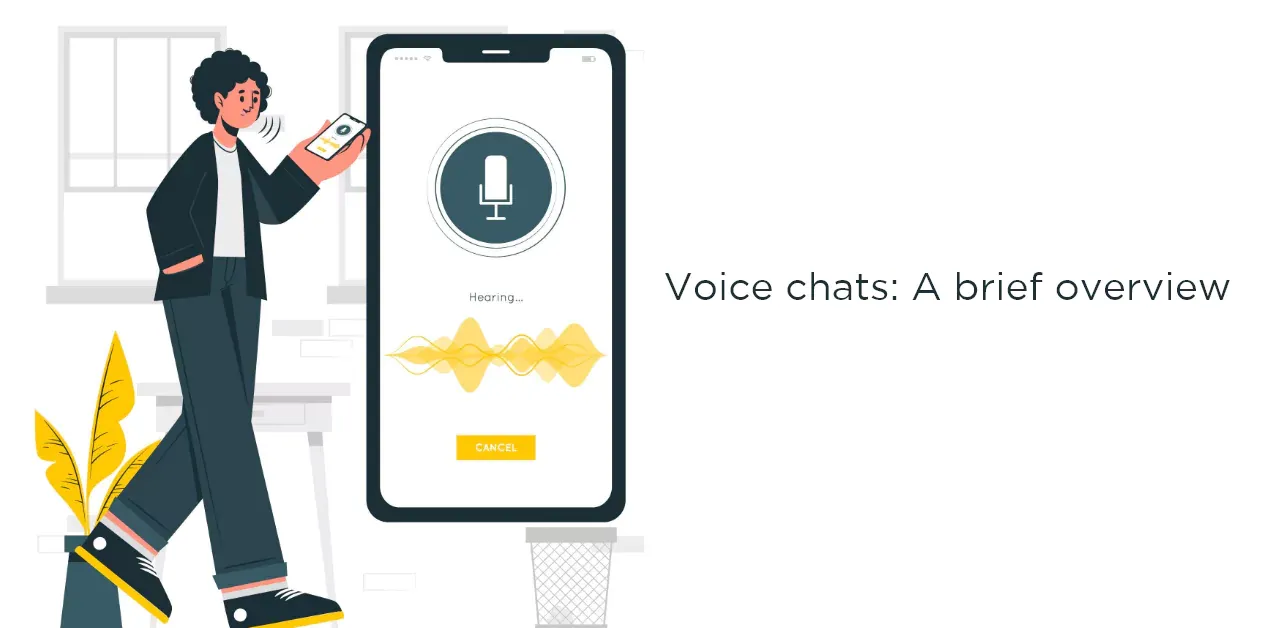 A way to deliver recorded voice messages over the internet is through voice chats.
Voice chat refers to real-time audio communication between two or more people over the internet.
It can be used for various purposes such as online gaming, teleconferencing, and socializing.
Popular platforms for voice chat include Discord, TeamSpeak, and Ventrilo.
These platforms allow users to join and create channels for specific groups or topics, and often include features such as push-to-talk, text chat, and user authentication.
Voice chat can be done through a computer or mobile device using a microphone and internet connection.
Pros of Voice Chat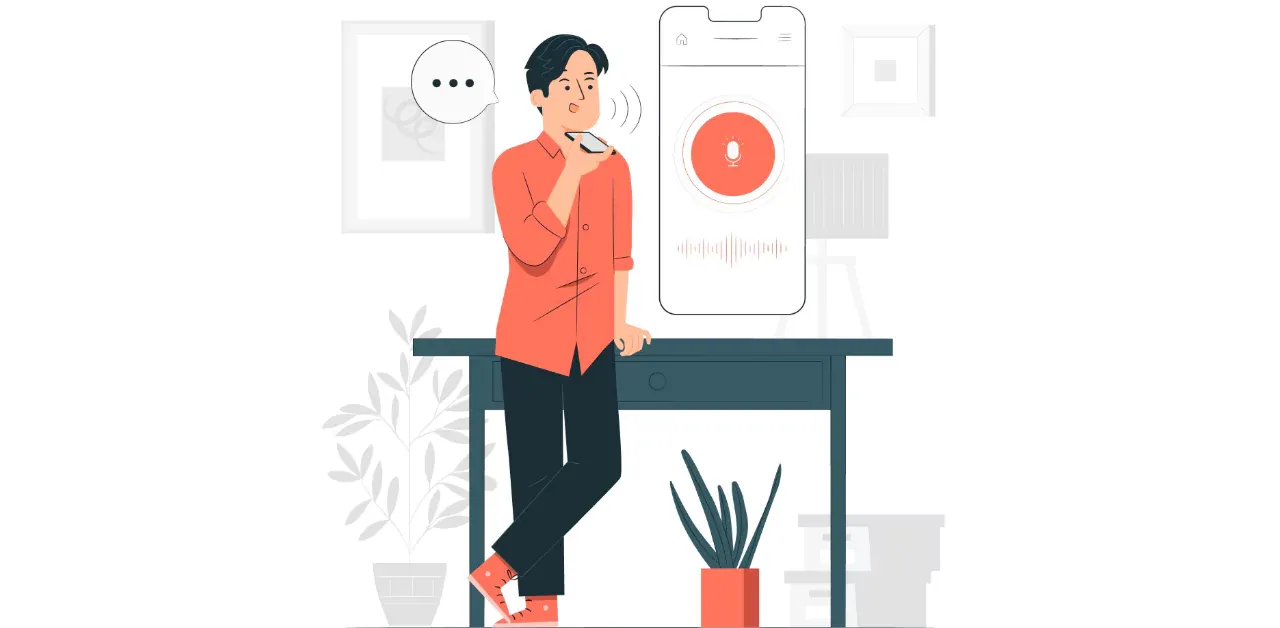 1. A company can answer emails more effectively with voice chat
Users using Voice Chat do not have to wait for the recipient to answer the phone or reply to emails. They merely have to leave voicemails.
This function guarantees quicker communication. With this approach, businesses can solve issues quickly.
2. Promotes a sense of intimacy
Customers are more likely to grasp the company and its ideals after hearing a real voice.
Customers experience a personal connection with the brand thanks to this knowledge.
In this way, voice chat facilitates the development of strong, long-lasting relationships between clients and the business through a personal connection.
3. Helpful for developing a precise sales plan
Employees may identify consumers who are truly interested in the goods through voice chat.
Employees can choose appropriate leads to develop an accurate sales plan.
4. Preserves operational continuity
Voice chat guarantees that operations continue even when there are limits on movement or crises.
Organizations may employ voice chat to resolve consumer complaints during these trying times.
In this way, voice chat fosters consumer interaction and protects firms from disruption.
Cons of voice chat
Some people may not like hearing background talk all the time.

Some players claim that playing online is distracting and would prefer to utilize their gaming PC the old-fashioned way.

Additionally, not everyone has received instruction in proper online gaming behavior.
For instance, insulting comments are uncommon and might upset certain players.
Fortunately, there are ways to improve the experience, such as a convenient mute button and the opportunity to restrict the number of individuals on your channel.
FAQs
1. Can a chatbot function offline?
Although chatbots are sometimes thought of as internet-related phenomena, they don't require them to function
2. Who made voice chat possible?
VoIP, or "Voice over Internet Protocol," is used in "Voice Chat." It transmits one's voice in real-time from one IP address to another.
The Israeli company VocalTec used this technology for the first time in 1995.
Conclusion
Voice chats and chatbots both have special advantages.
Each tackles distinct consumer problem areas and satisfies different customer demands, from the rapid replies, and round-the-clock accessibility you find with chatbots to the unbeatable human connections live chat offers.
Choose what works best for you based on your business, needs, and your customers' preferences.
Voice chat, for instance, can contribute to and boost conversions in e-commerce. Small uncertainties can be eliminated with a brief personal encounter.
A powerful AI chatbot may be the ideal option for utilities because many questions are asked repeatedly and require standardized actions.
When selecting a chat solution, keep your use case in mind.
BotPenguin can engage with consumers online in real-time to ensure smooth communication. Our chatbot services provides the best customer support for your business.
Visit www.botpenguin.com for more information!