Introduction
Did you know that Facebook had approximately 2.9 billion active users per month as of a survey done in July 2022?
Facebook is being used a lot for business purposes lately. Chatbots have been another significant component throughout this journey.
Chatbots are already becoming more popular because of their ease of use. They are quick and straightforward ways of communicating with customers without involving human interaction.
With Botpenguin, you can create a chatbot for Facebook in no time at all!
This blog will cover how to create your own Facebook chatbot with Botpenguin and customize it for your needs.
Keep reading to learn more!
Steps to create a Facebook chatbot with Botpenguin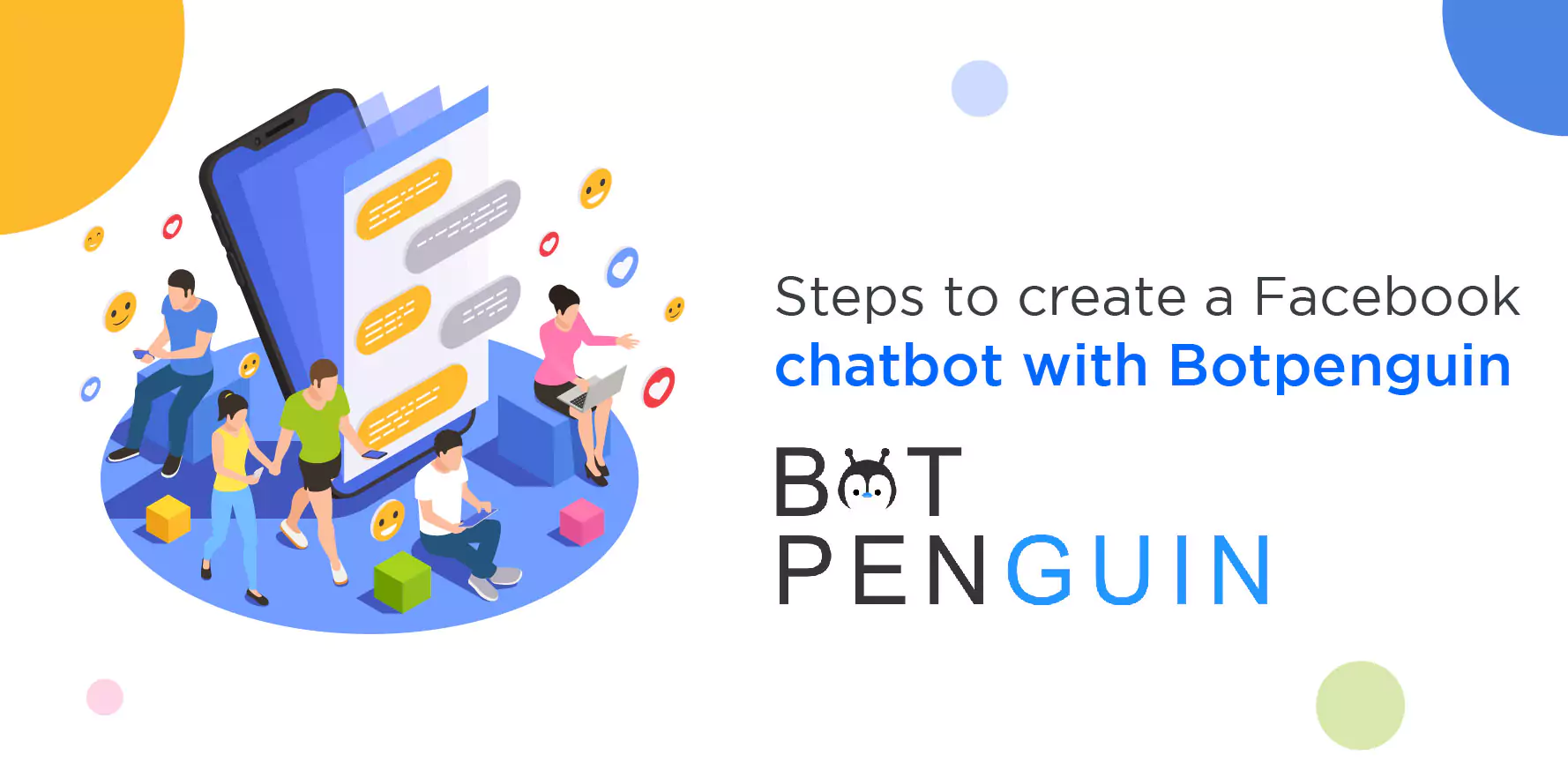 Go to

www.botpenguin.com and create an account.

Next, just navigate through the site and tap on the Chatbots section.

After that, click on the 'Create new bot' option present under the bot icon.

Moving on, you will get to see the list of platform options like a Facebook bot, telegram bot, WhatsApp bot, Squarespace bot, etc.

Now, all you need to do is tap on the Facebook bot to begin the procedure of creating a Facebook chatbot.

Next, add a name for your Facebook chatbot. Keep the name that is relevant to your business and its objectives. Further, customize the icon or choose the industry option accordingly.

Customize other settings for your newly created Facebook Chatbot with the drag-and-drop feature.

Further, you can integrate your Facebook page with Facebook Chatbot. All you need for this is a Facebook page.

You also need to have access to your Facebook page, preferably in the form of an app or website that lets you manage your settings and Dashboard.

The last thing you need is a way of getting back into the control panel after making changes, so we recommend using our Botpenguin Dashboard tool for this purpose. This will give you access as well as keep track of all activity related to this specific bot account.

Lastly, complete the setup.

You are all set to go ahead with utilizing the Facebook chatbot and upscale your business and brand awareness.
Also Read:
Wrapping it up
The BotPenguin platform enables the development of B2B and B2C bots, which means that businesses can now have their own customer service agents to handle their queries.
This leaves room for team members to focus on other essential tasks.
So if you are looking to build a Facebook chatbot for your company or start an online business in general, then it is definitely worth investing in our services!
You can also book a free demo session on Botpenguin.
So, what is stopping you? Give Botpenguin bots a whirl!