Today's digital age is marked by an exponential rise in client engagement on social media.
It's easier to interact with your audience and causes less friction when there is a clear channel for them to do so.
By the fourth quarter of 2021, Facebook consisted of 2.91 billion monthly active users around the globe.
It is a massive platform to be handled, right?
Utilizing chatbots sooner rather than later can give you an advantage over rivals.
In this blog, we will be talking about the top 5 benefits of Facebook automation using chatbots.
5 Amazing benefits of Facebook Automation using chatbots
Listed below are some advantages of employing chatbots of facebook automation:
1. Saves money and time
Since chatbots are automated solutions, they enable businesses to serve many clients concurrently.
This superpower saves the sales and marketing team loads of money and time.
In addition to reducing costs, chatbots will help you to prevent the issues brought on by human error.
Integrations allow bookings made through your messenger bot to be automatically added to your business Google Calendar and your social media platforms.
This saves hours which can be used doing other tasks.
2. 24/7 customer support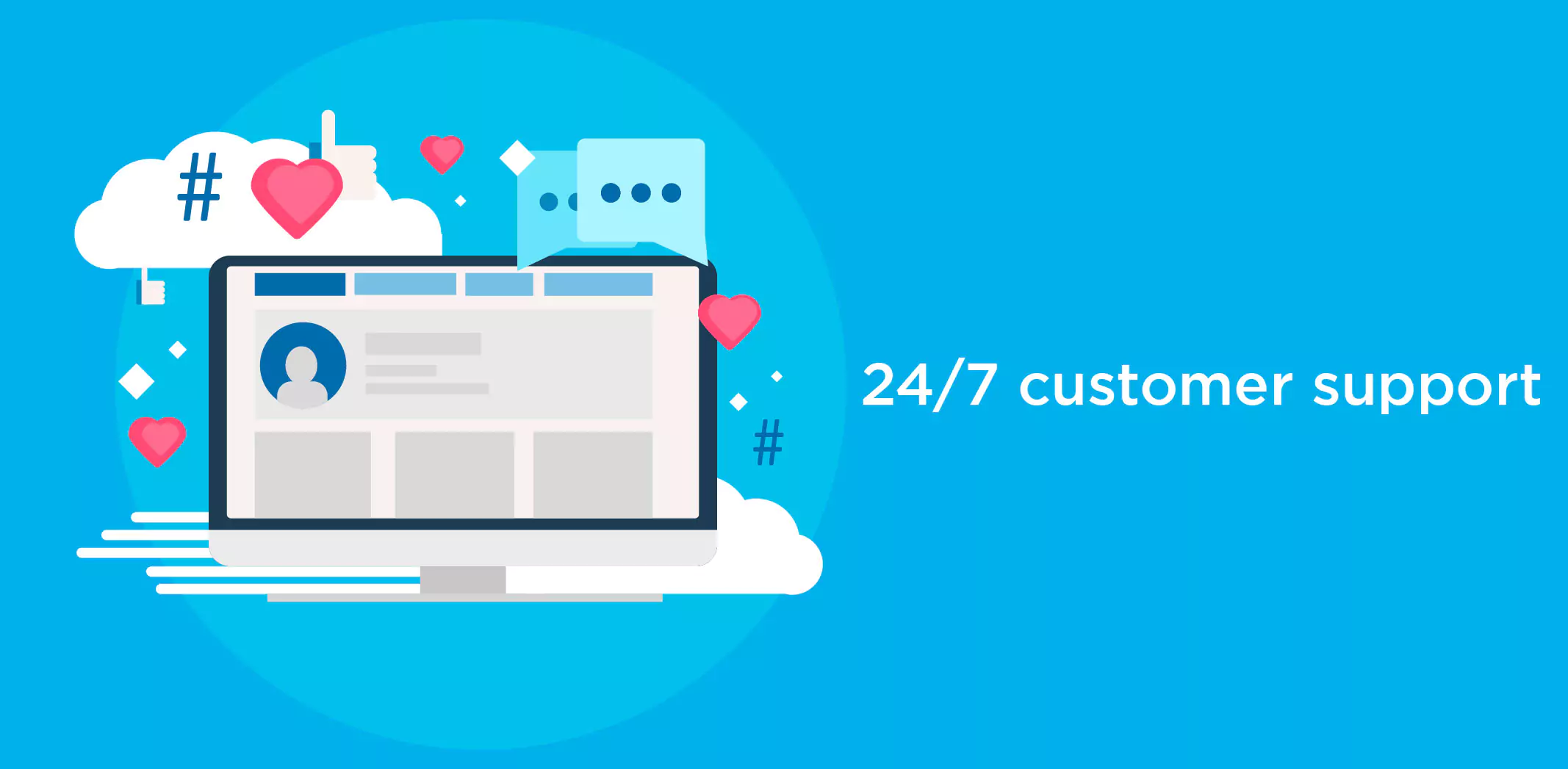 24/7 Lead Generation: The chatbot can gather essential data from your leads for further follow-ups. This way, you can generate quality leads and make them your customers.
24/7 Sales Channel: Facebook chatbot automation can enable automated transactions and payments for your products and services anytime. Customers can, thus, buy them through the Facebook chatbot.
24/7 Customer Service: Facebook chatbots have the niche to enable rich, interactive experiences and make room for calls-to-action (CTAs). A chatbot can be used to carry on an online conversation via text or SMS at the touch of a button.
3. More active and effective customer participation
Facebook chatbots allow businesses to customize instant messaging.
When it comes to lead generation and to nurture, this always-available chatbot tailored communications with companies and targeted leads on a platform with a large volume.
Additionally, chatbots interact with users, gather relevant data, and then encourage them to purchase, ultimately escalating the profit and business.
Facebook chatbots can also be set up to qualify leads based on predefined criteria so that like-minded people can be served together and simultaneously.
Streamlined customer assistance provided by the Facebook chatbot is another factor enriching customer participation and stronger customer-business relationship.
4. It becomes seamlessly scalable automatically
Scalability is one of the most apparent benefits of using chatbots.
Businesses using Facebook chatbots to scale their business have experienced rapid growth by a significantly less chunk of investment.
With a simple short setup process and no investment, you can grow your support operations across national boundaries and linguistic barriers and scale up the industry.
The team learns more about your customers, their problems or queries, and their wants using Facebook chatbots.
This helps the team to remove obstacles appearing in the scalability process.
5. Automated streamlined sales workflows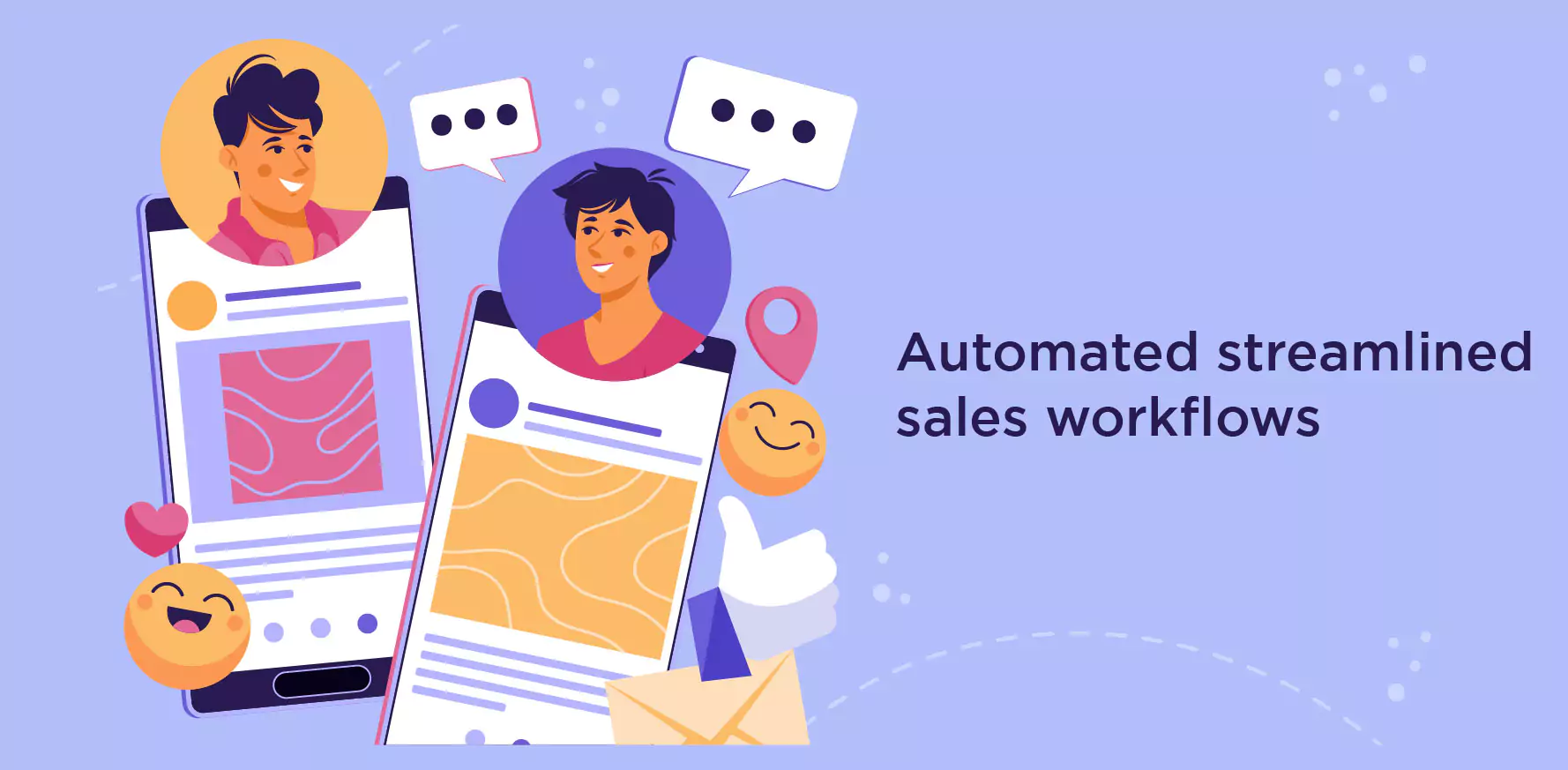 A Facebook Messenger chatbot generates sales with the appropriate script.
Personalized recommendations, lead qualifying, and upselling are all possible with the aid of Facebook chatbots.
The Facebook chatbot recognizes consumers' needs, elicits information from them, nurtures them enough to make them sustainable customers, and sends them forward to a live agent whenever needed or demanded.
More than 16% of individuals utilize live chat and social media messaging services to study brands.
Additionally, 14.5% of consumers claim that a chat window for contacting a business influences their online purchase decision.
Facebook chatbots assist these processes of live chat and chat windows.
Conclusion
To conclude, the above-mentioned are the top 5 benefits of employing Facebook chatbots for businesses.
Facebook chatbots can manage the social media platform very well, extending the customer base reach to heights and handling all of your customer service issues 24/7, 365 days a year.
The proactive client engagement served by Facebook chatbots is what everyone would want to incorporate into their businesses.
You can join up to test out Botpenguin for building the right chatbots for your company.
Call us today!