Introduction
Have you guys come across the fact that WordPress is utilized by 43.2% of all websites on the web, as stated by W3Techs in 2022?
When it comes to web design, there's no hard-and-fast rule.
Every website is different, and the best way to design yours is by finding a theme that works for you, your WordPress bot, and your business.
But which themes are worth using? Which ones will make your website look as good as it can?
Well lucky for you, we are here to help answer all these questions.
In this blog, we will explore the top 7 WordPress themes that one should use if they want their site to be powerful and visually appealing!
1. Divi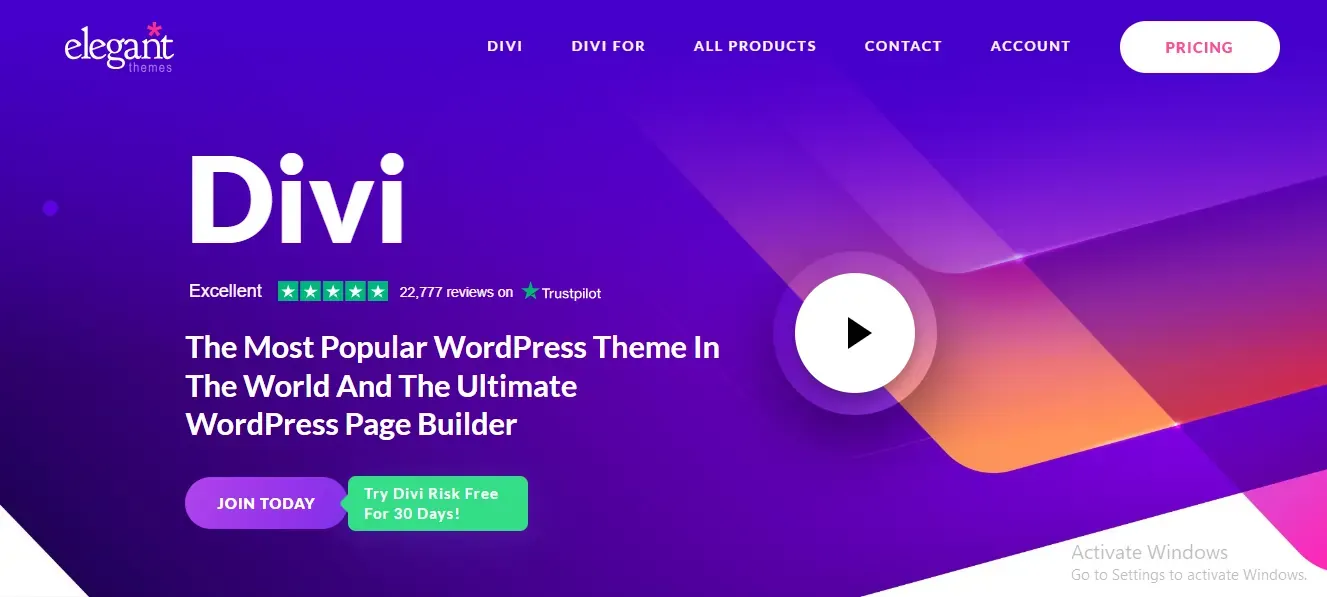 Divi is a great theme for beginners and advanced users alike. It provides an efficient website-building platform.
It's easy to use, has approximately 800 pre-made page layouts, and is very customizable.
It also has a magic color manager that makes a palette of all recently and mostly used colors aside sorted by WordPress bot.
In this theme, admin menu bar customization along with logo and color scheme can be done. Multiple language translations are also included with the Advanced theme options panel.
Divi has many great add-ons that make it even more powerful than other themes in the same price range.
2. Hestia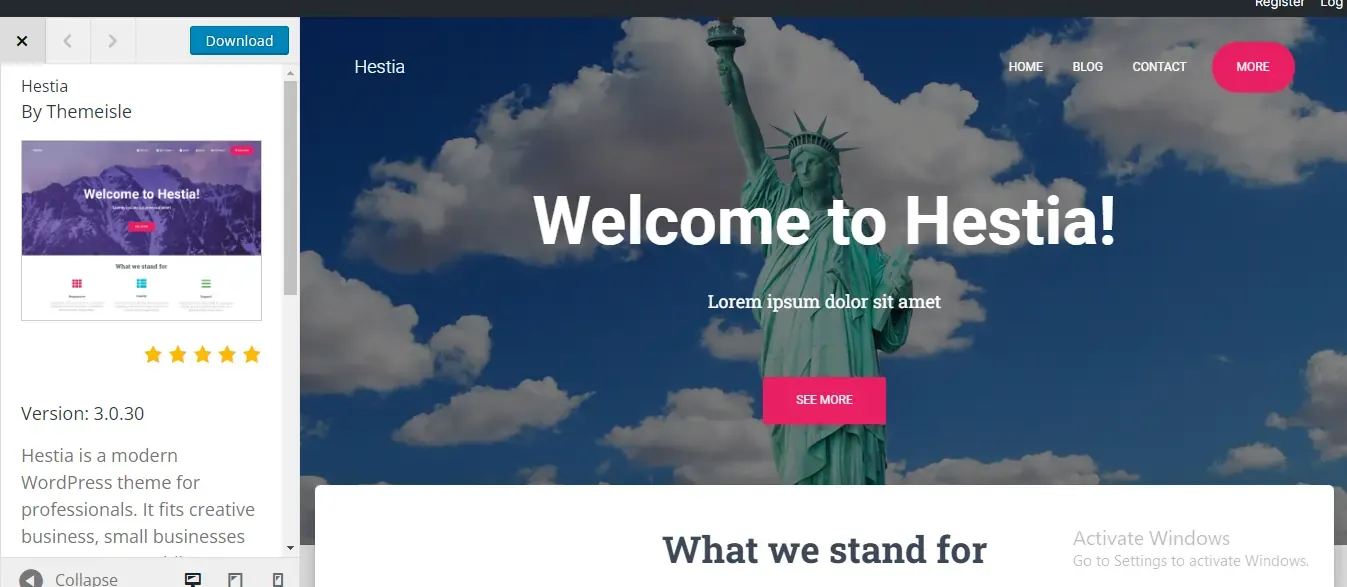 Hestia is a clean and modern WordPress theme that you can use to create stunning websites.
It is optimized for speed and mobile responsiveness and has a minimalistic design.
The theme has a large number of customizable features, including over 100 widgets and unlimited color schemes.
Hestia also comes with an incredible drag & drop page builder with the support of a WordPress bot.
3. Astra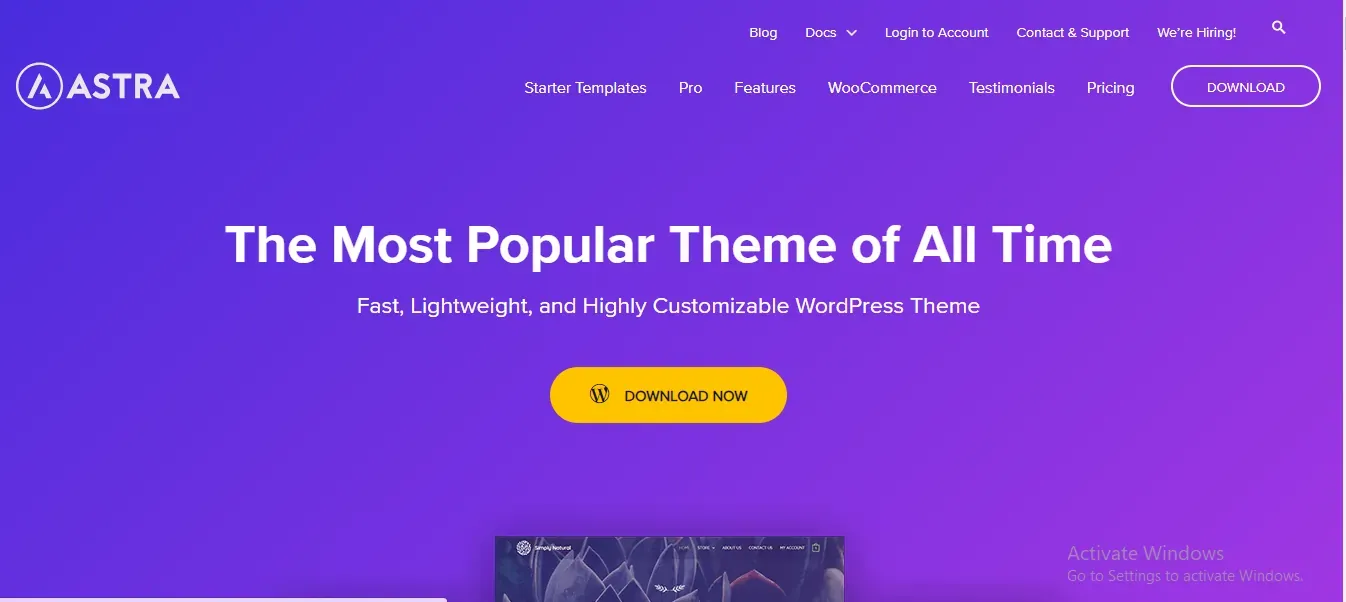 Astra is a responsive WordPress theme that offers you the best of both worlds. It has a clean and minimal design, and it also comes with a lot of features.
Astra has numerous powerful features like WooCommerce integration and widgets so you can showcase your products beautifully.
If you want to add extra functionality or build an online shop using any other payment gateway such as PayPal or Stripe, you can go for this WordPress theme. It will help you make it easy for you to set up your online store.
You can use Astra to create an amazing portfolio, blog, or business website without worrying about paying extra money to get them done!
4. OceanWP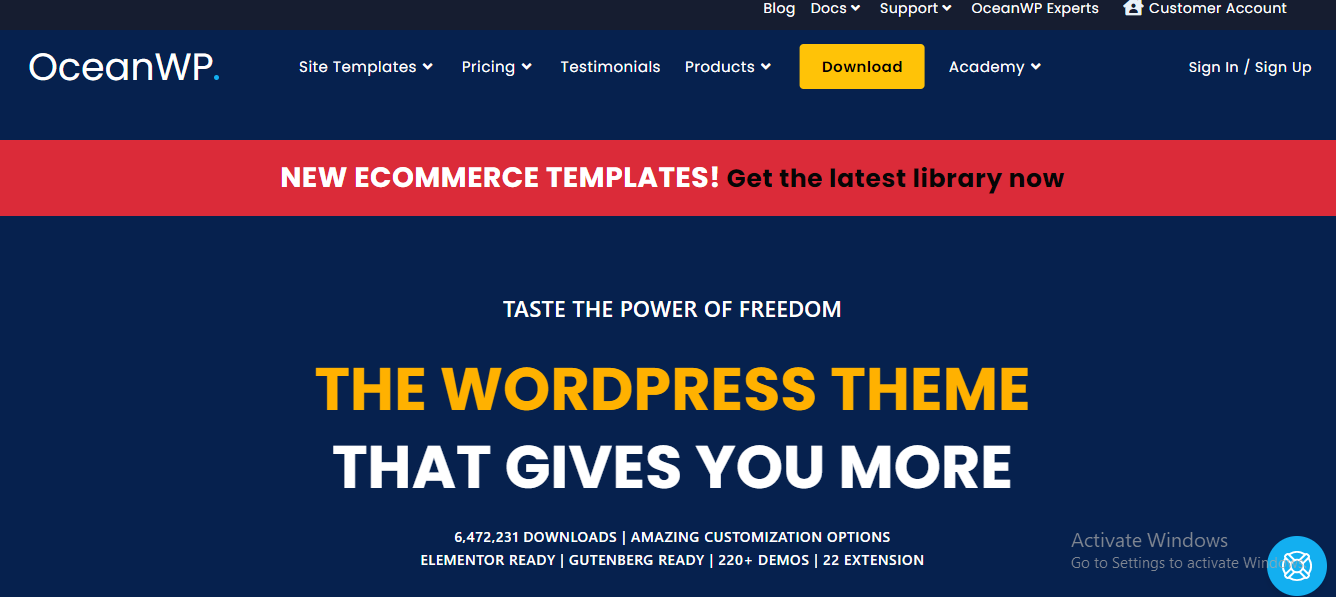 OceanWP is another responsive WordPress theme. It has a clean and crisp add-on functionality.
The modern, minimal design makes it suitable for any website.
The theme comes with support for all the major browsers as well as mobile devices, so you can use it to build websites with whatever audience you have in mind.
OceanWP comes with several amazing features like—unlimited color options and customization of almost all parts of the website.
It also consists of custom widgets for your posts or pages.
The cherry on top is that it has integrated Google Maps API integration (drag-and-drop map markers), an SEO-optimized code base, the integrated backbone of a WordPress bot, and much more!
5. Avada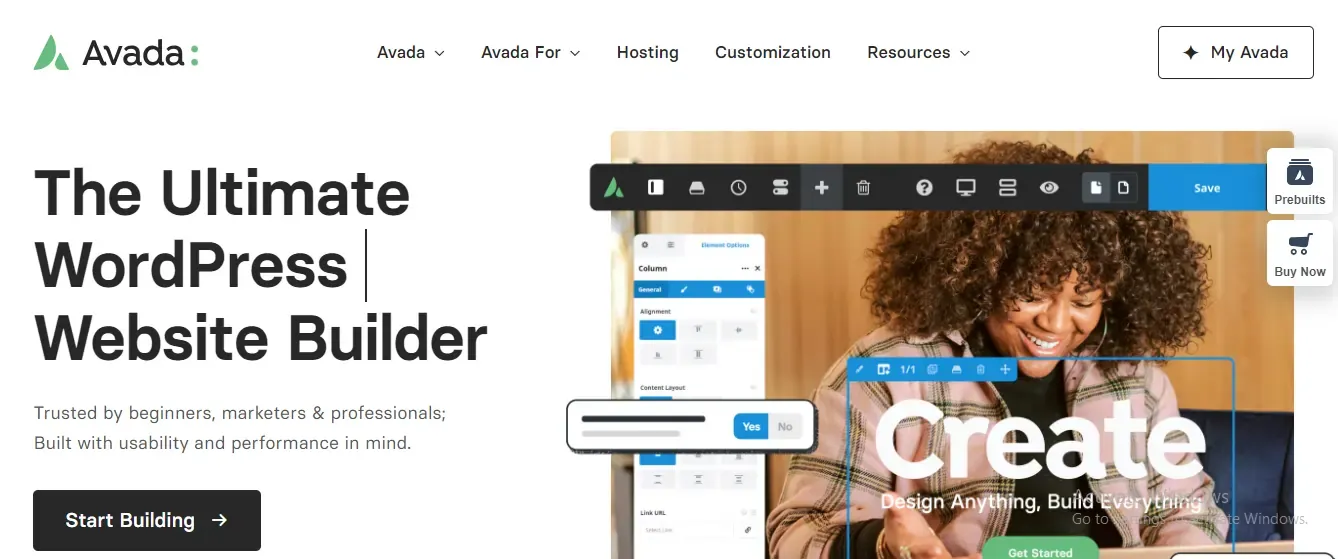 Avada is a premium WordPress theme that is very simplified and easy to customize.
You don't need coding skills or knowledge; just drag and drop your content on the WordPress page, then start building your site!
Avada comes with many templates available, so you won't have any problems choosing one for your needs.
It has various front-end editing tools for website building. It also has live visual builders.
WordPress bot provides a step-by-step setup website wizard in this theme.
6. Enfold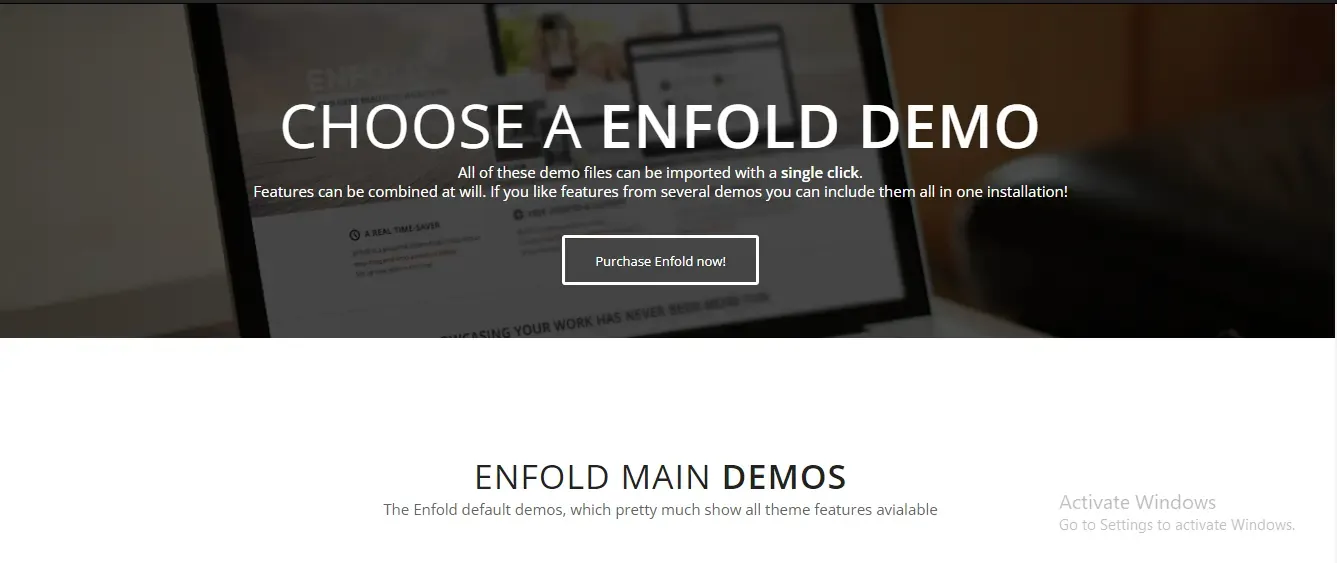 Enfold is a powerful, flexible and multipurpose WordPress theme.
It comes with loads of amazing features and functionality that can be used to create a website of your choice.
Enfold is also responsive, so it's perfect for people who want their sites to appear optimised on any device, whether a desktop computer or mobile phone.
The WordPress bot present in this serves numerous premade layouts.
With this WordPress theme, you'll get access to all the tools needed for building awesome websites, such as—drag-and-drop page builder, easy customization options, powerful widgets included from step one, and so on.
7. The7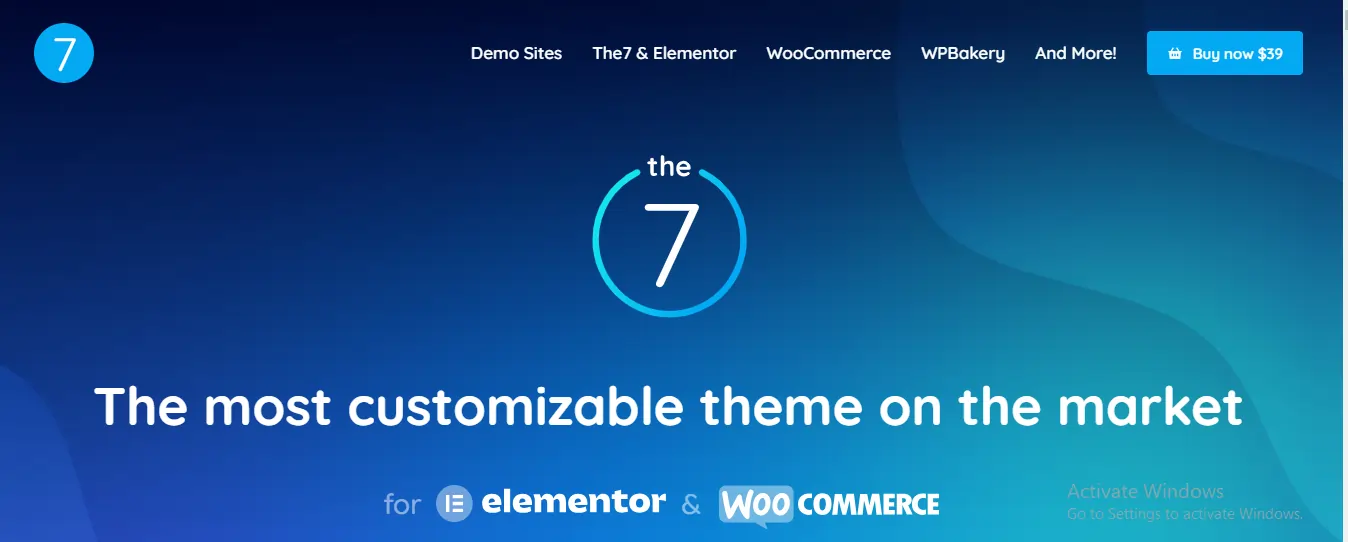 The7 is a versatile theme with plugin responsiveness.
It has a drag-and-drop page builder that lets you create beautiful pages in a fraction of a second.
The theme has pre-built pages like Contact Us, About Us, and Services that can be used as templates for your website to make it captivating.
The theme has tons of custom widgets, so you can instantly add more functionality to your site.
This WordPress theme is very useful for e-commerce websites. It has universal masonry visuals and grid sections to showcase your products and services.
WordPress bot assures it complies with the pop-up builder and dynamic color appearance. They have a lot of features so that you can build an amazing website without any hassle.
It also comes with lots of pre-built templates that help beginners start immediately on their way towards creating amazing websites with ease.
Conclusion
A WordPress theme is the cornerstone of any website. It gives the designer great flexibility to customize and build a website that is unique in its way.
When it comes to choosing the perfect theme for your needs, these 7 WordPress themes will help you design a beautiful and fully functional site and give you an edge!
However, if you don't want all those bells and whistles, there are plenty of other options out there as well!
Nevertheless, did you know, adding chatbots to your business website in order to grow it exponentially?
You can get a customized chatbot for your website from BotPenguin.
So, why not give it a shot? Try BotPenguin right now!