There are many messaging platforms available for both personal and professional uses. What are your preferred reasons for choosing a particular messaging platform? Most people use the app that is popular among their friends' circles. Some people have definite reasons for exploring the features and functions of an app. Besides features and popularity, some people check the capabilities and ease of use before using.
In other words, a set of factors helps in the final choice. You might be wondering what just we just above. You must have heard about the popular messaging platforms WhatsApp, Telegram, and Viber. Undoubtedly, all three platforms are top-notch messaging platforms. But people choose different apps.
Due to WhatsApp's new security features, many regular users looked for better alternative platforms like Telegram and Viber. Privacy and security feature of an application plays a very important role in setting a preference in choice.
WhatsApp vs. Telegram vs. Viber – which one should you prefer to use - continue reading to find it.
What is WhatsApp?
Over two billion individuals use the solo chat feature of WhatsApp, a well-known messaging and calling program with a large user base. The app's features, such as privacy and security, are regularly updated.
These features have drawn attention because parent firm Meta revealed that it was revising its privacy terms and conditions.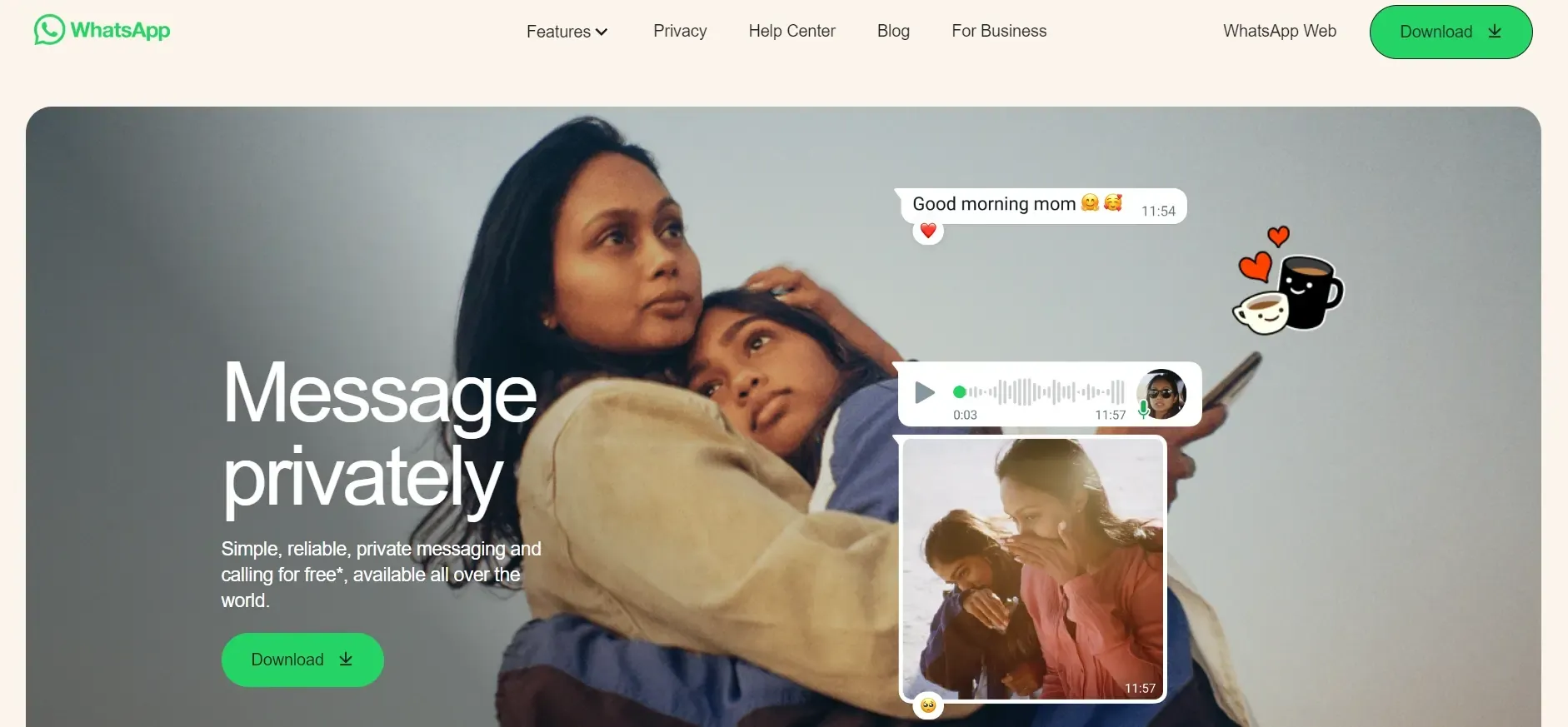 What is Telegram?
Due to its efforts to establish a social network-like atmosphere, Telegram differs from other IM applications. It ranks somewhere in the center of the privacy spectrum. It doesn't gather as much data as WhatsApp.
Still, it doesn't provide encrypted group calls, user data privacy, or business transparency on par. Name, phone number, contact list, and user ID are the pieces of information that Telegram collects. You may use that to identify you.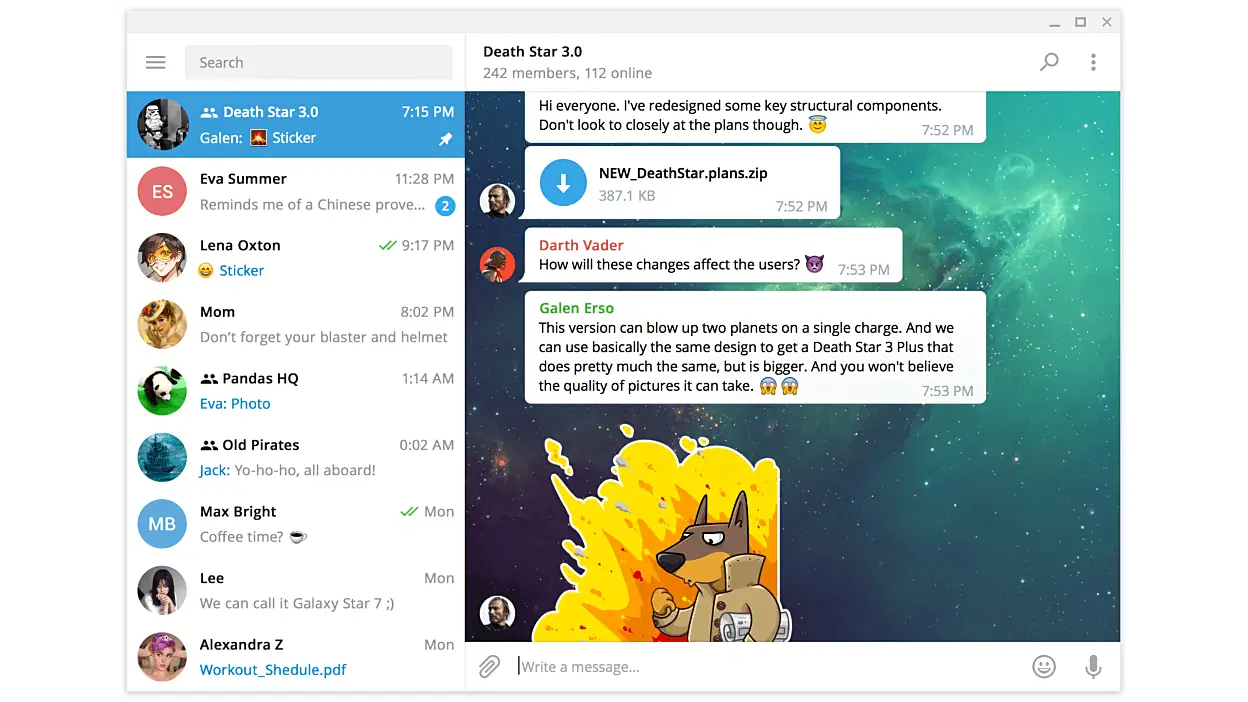 What is Viber?
Another instant messaging program that offers end-to-end encryption is Viber. Your phone calls, texts, videos, photographs, and other Content is secure. You may back up your app's data to your disk using this cross-platform service offered by the Japanese company MNC Rakuten.
Viber has the vanishing messaging function, much like Telegram. Your writing can automatically disappear at a specified time that you specify. Additionally, it has a "screenshot lock" option.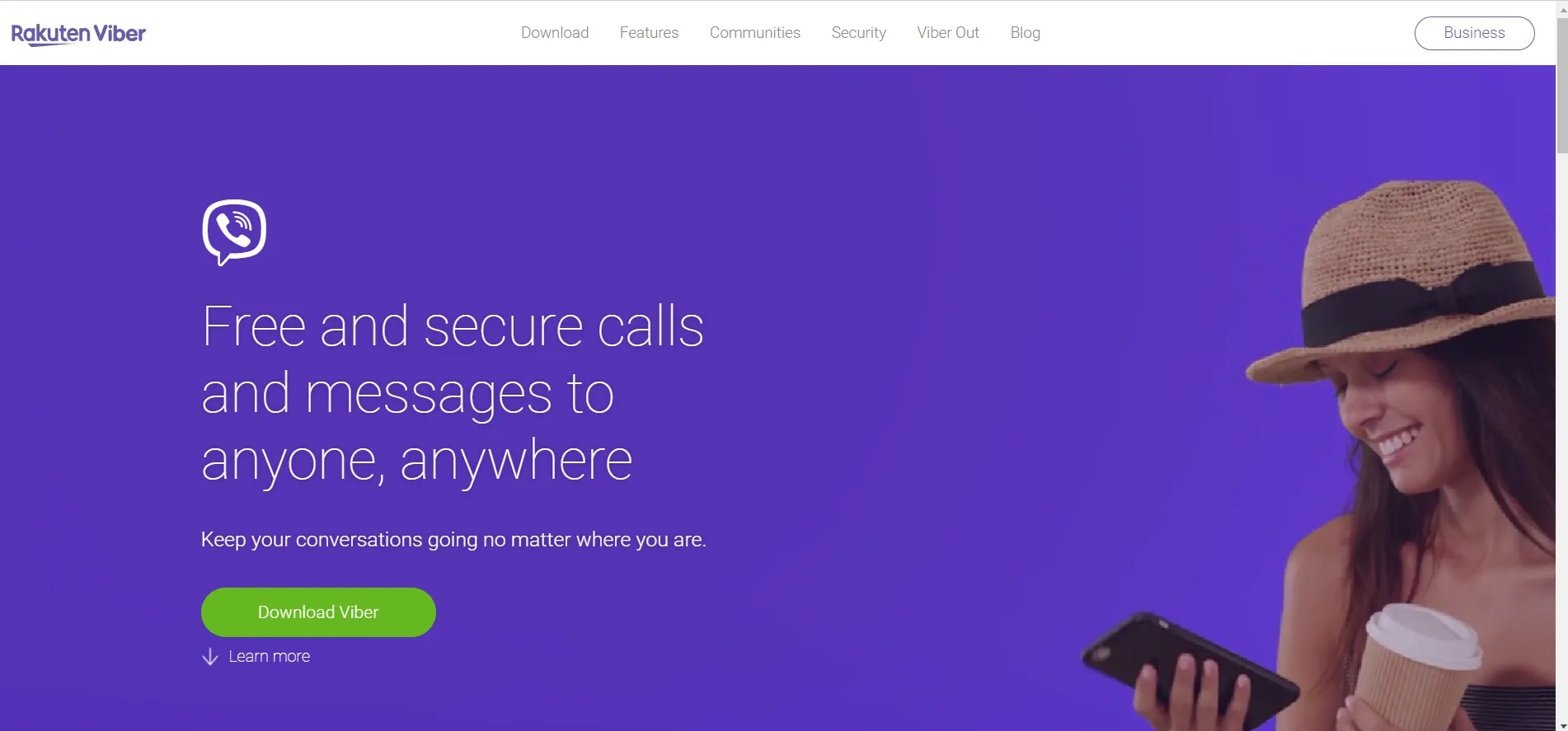 WhatsApp vs. Telegram vs. Viber? Features Comparison
Detailed feature comparison between WhatsApp, Telegram and Viber
1. Messaging
WhatsApp
For smartphones used everywhere around the globe, WhatsApp provides straightforward, dependable, and secure messaging services and does not charge SMS rates.
Telegram
Telegram is the quickest messaging service available and connects users to a single, dispersed global network of data centers. Your communications are accessible simultaneously from all of your devices. Message composition may begin on your phone and be completed on a tablet or laptop. Send files and media of any size and type. Your full conversation history will be safely kept in the cloud rather than occupying your device's space.
Viber
Viber lets you quickly communicate text messages, files, movies, and images. The software also allows you to send voicemails and video messages instantly. With texting being private and safe, you may have sincere talks with friends, family, and coworkers.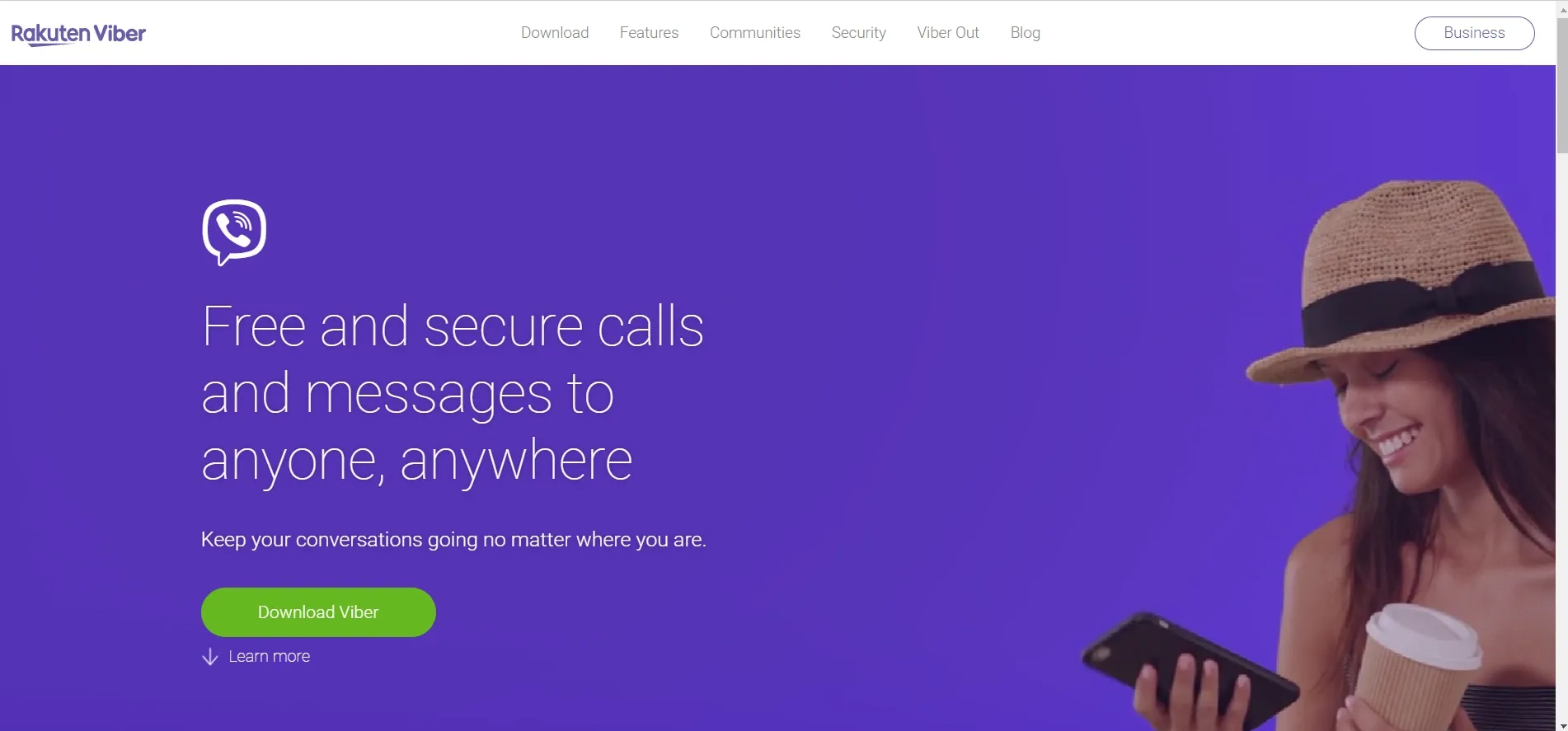 2. Voice and video calls
WhatsApp
No matter where they are located, you may communicate openly through voice or video calls using WhatsApp. Meet in person when texting or talking over the phone isn't enough. The calls can utilize your internet connection rather than your phone minutes.
Telegram
These two functions are some of Telegram's newest additions. Any group member can start a voice group conversation. In a voice conversation, Telegram claims that the number of participants is limitless.
Viber
With the help of Viber, you can make crystal-clear audio and video conversations and quickly switch between them.
Build your own Telegram Chatbots using BotPenguin, it also offers chatbot creation for social platforms, websites, wordpress:
3. Security
WhatsApp
The most recent app version allows you to share a few of your private moments via WhatsApp. Your calls and messages are safe when encryption is enabled. Only you and the other party to the communication can hear or see them, not even WhatsApp itself.
Despite WhatsApp originally adding text message encryption in 2014 and then updating it to fully end-to-end encryption in 2016, the security of talks on the app has been continuously questioned.
Telegram
Telegram offers user-to-user and user-to-server encryption for standard and secret chats, respectively. Additionally, unique features like Secret Chats and Self-destruct durations increase the security of your chats and make it much harder for privacy activists to eavesdrop on them. It demonstrates that, in contrast to WhatsApp,
Telegram is unwilling to trade off users' security and privacy for financial benefit, which encourages us to support it in terms of security. Furthermore, because WhatsApp messages for Android users are kept on Google Drive, they are not secured. It increases the chances of data loss if your Google account or Google Drive comes under attack.
Viber
End-to-end encryption is provided by Viber, ensuring that no one, not even the Viber staff, can access your communications. Unlike other applications, nothing you share may be used for commercial gain.
Every communication you have in the chats is yours to keep secret and secure. By doing this, you may use the app without second-guessing what information you give or don't reveal.
Viber does not store anything on its servers after your shared Content has been sent. Unless the recipients' devices are turned off or offline, the messages arrive as encrypted code and remain on the Viber servers for a short while.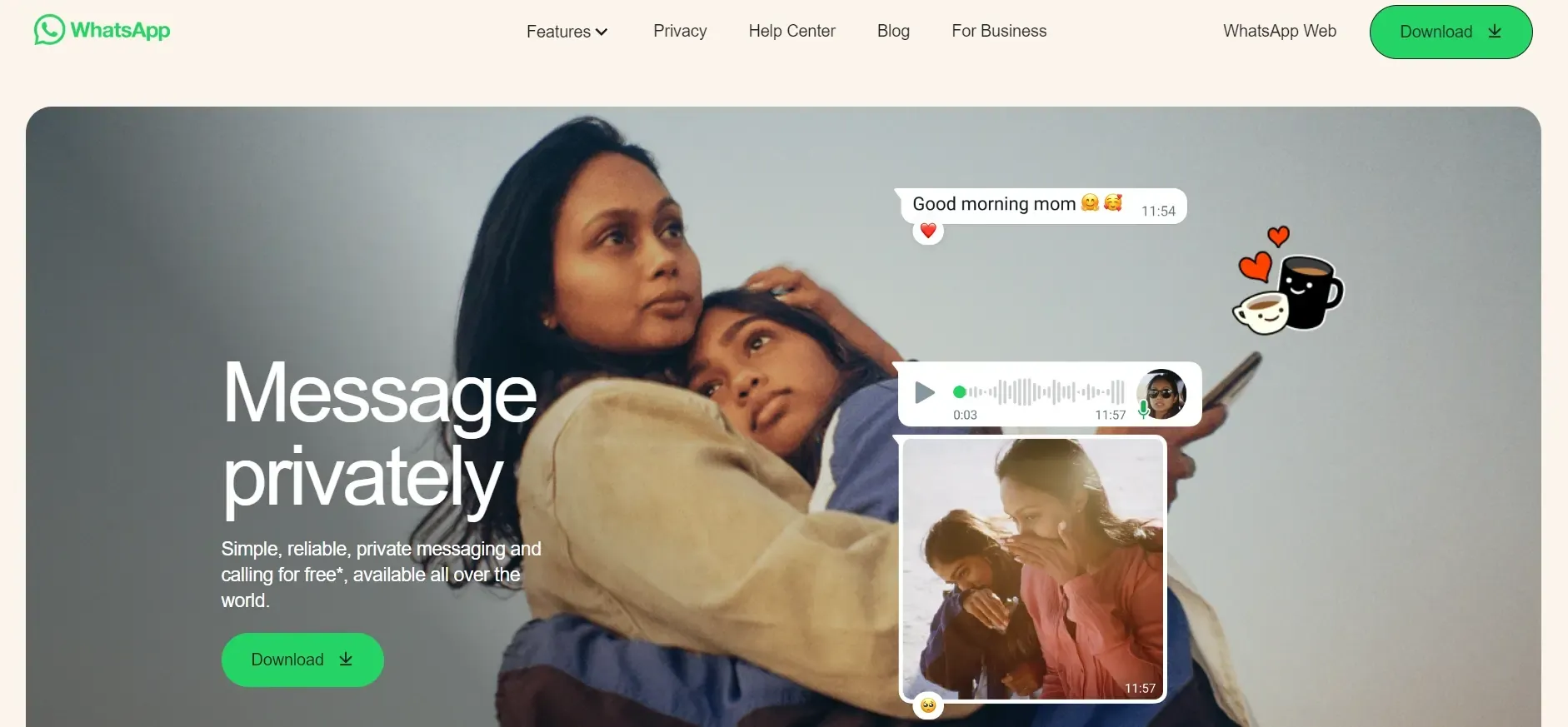 4. Performance and Ease of use
WhatsApp
With its cloud sync function, WhatsApp performs wonderfully and can occasionally transmit messages more quickly. Both WhatsApp services are incredibly simple to use and have similar functional applications.
Telegram
You may download the Telegram X app, which functions more or less like a beta version of the app, if you want a speedier Telegram UI. Smaller icons, a default dark tone, quicker animations, and a generally calming and accommodating UI are all included. Additionally, it receives a lot of test features before they are approved for the main Telegram client.
Viber
You must enter your phone number and access your contacts list to use the app. Before your account is fully synchronized to your device, you'll also get a text message with a verification number. Once you have some conversation partners, you may use Viber similarly to other messaging services. You may send text messages, brief audio snippets, images and videos from your collection, location, and emoticons.
5. Platform Compatibility
WhatsApp
WhatsApp is accessible via mobile devices, the web, and desktop versions for Windows and Mac. WhatsApp, whose desktop and web interfaces can only function while the mobile app operates.
Telegram
Desktop versions for Windows, macOS, and even Linux are available for Telegram. Due to Telegram's open-source nature, third-party Telegram apps are also available. However, we caution you against using a Telegram client developed by an unrecognized or unknown developer. Telegram also offers a browser version accessible on the Chrome Web Store.
Viber
You may download the Windows, Mac, or Linux desktop program and the Viber mobile app for iOS or Android. The free app allows for texting, calling, and video calling.
6. Support & Integrations
WhatsApp
WhatsApp also provides support through a help center and social media. The inclusion of an API serves integration needs, allowing medium and big enterprises to connect easily, securely, and reliably with clients worldwide.
In WhatsApp's worldwide business solution directory for corporate business to customer communications, you may also utilize it to explore new markets and collaborate with messaging professionals.
Telegram
Telegram is a straightforward, user-friendly instant messaging service that guarantees your privacy with end-to-end encrypted conversations. It offers a multi-device sync feature in addition to an open API and free, accessible source code for all users. This cross-platform software is quick, strong, and secure.
Although Telegram's features are outstanding, you may frequently need to automate scripts and enhance operations. Further, you may need to link other services, such as a more potent CRM, calls, or marketing automation provider.
Viber
Viber provides help through its knowledge base or social media. The app provides free APIs that enable you to build authentic experiences. The team will support your development and integration efforts. You receive a tech stack with their open-source projects, supported by an engaged contributor community and Viber itself. You can create bots using REST, Python, or NodeJS.
The bots will function on popular platforms and operating systems like Windows, Mac, Android, and iOS.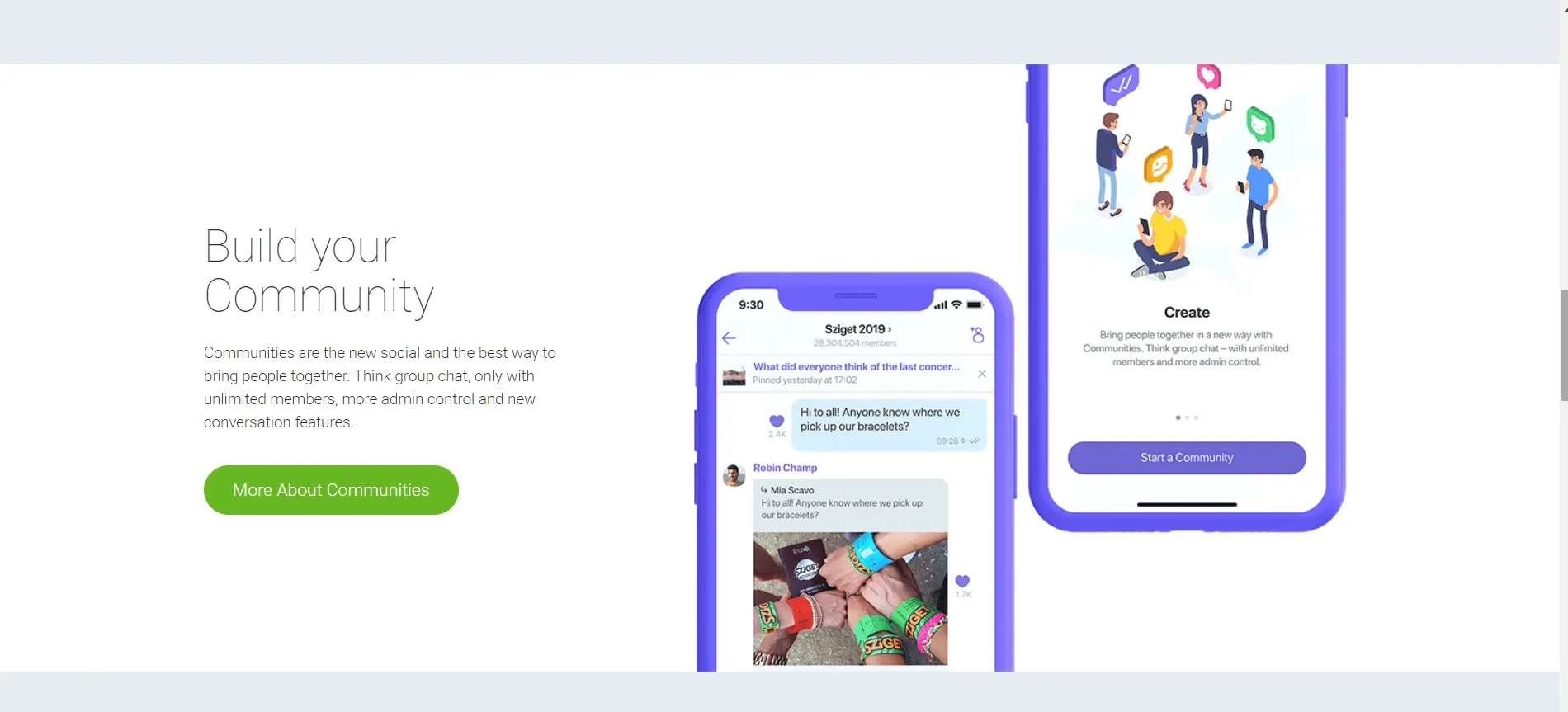 Pros & Cons
Pros and Cons of each WhatsApp, Telegram and Viber
WhatsApp
Pros
Free worldwide calls.
Simple to use.
It Has Facebook and Instagram integration.
Available end-to-end encryption.
It Allows for mass group communications.
Eight individuals can participate in video conversations.
Capable of sending files up to 100MB.
It Does not include adverts.
Cons
There are concerns about encryption and privacy.
You cannot use WhatsApp Business within companies or in regulated industries.
The maximum file size for transmitting photographs and videos is 100MB.
A 250-person cap applies to group conversations.
Telegram
Pros
More feature-rich all around.
Excellent file sharing and bots.
Increased platform compatibility and simultaneous use of many instances.
All communications are automatically backed up to the cloud.
Improved privacy.
Cons
No support for video calls.
The Lower number of users.
Viber
Pros
Use is free.
Large base of active users each month.
Available is end-to-end encryption.
It Provides a QR code for quick access on all platforms.
Dependent on security levels, conversations are color coded.
Self-destructing messages are supported.
There is no need to register using usernames, passwords, or aliases.
Free voice, video, and text communications are available indefinitely to other users.
Available group text texting.
Calls to landlines and mobile phones are inexpensive.
You may talk while sharing files using extensions.
Through Viber, you may send money.
It Offers stickers and GIFs.
Cons
Only one-to-one group discussions are encrypted.
Needs a phone number to register
Adverts are present.
Comparatively less high-quality than comparable applications,
WhatsApp vs. Telegram vs. Viber? Which one should you prefer to use?
In most categories, WhatsApp is currently ahead of Telegram, and Telegram's comparatively smaller user base doesn't offer much of competitive advantage. Even while we hope Telegram's user base expands quickly, it is unlikely that it will ever surpass WhatsApp. These days, WhatsApp is testing and integrating new features fast, and more are always being added. Like Instagram's long-press to preview feature, WhatsApp is now testing Status preview for video statuses on iOS.
Viber is unquestionably the safer app. You can choose whether or not to remain hidden from any of the people on your contact list. Additionally, you may PIN-protect each conversation. Viber allows you to erase any message you've sent. Not only for yourself but most crucially for everyone in your chat, providing you the control if you regret posting anything. You can erase them at any point, whether right away or years from now.
Conclusion
Summing up, the winner is the one you choose by cross-checking features. Each of the applications can serve as a perfect alternative for each other. In terms of end-to-end encryption, Telegram and Viber beat WhatsApp. If you choose WhatsApp, your communication can be easy due to its simple feature and popularity.
If you choose Telegram, you get better privacy and encryption, unlimited file sharing, and sticker packs. If Viber is your choice, you get good encryption and free of use messaging platform. However, you can use all three free applications across any device. So, the end decision lies with you.
Frequently Asked Questions (FAQs)
What are the key differences between WhatsApp, Telegram, and Viber?
WhatsApp is known for its large user base and seamless integration with phone contacts. Telegram offers more advanced privacy settings and features like secret chats, while Viber focuses on voice and video calling capabilities. Assess your priorities to make the right choice.
Which messaging app consumes less data: WhatsApp, Telegram, or Viber?
WhatsApp is known for its efficient data usage, followed by Telegram. Viber tends to consume more data due to its emphasis on high-quality audio and video calls. Consider your data plan limitations when deciding.
Can I make international calls using WhatsApp, Telegram, or Viber?
All three apps allow international calling, but WhatsApp is the most widely used for this purpose due to its popularity and user base. Telegram and Viber also offer international calling features, so choose based on your specific requirements.
What additional features does Telegram offer compared to WhatsApp and Viber?
Telegram offers unique features like self-destructing messages, cloud-based storage, large group capacity, and advanced privacy settings. These differentiators make it a popular choice among those seeking enhanced security and customization options.
Which messaging app provides the best file-sharing capabilities?
Telegram is known for its excellent file-sharing capabilities, allowing users to send large files of up to 2 GB. WhatsApp and Viber have more limited file size restrictions, so consider your file-sharing needs when selecting an app.
Can I use WhatsApp, Telegram, or Viber on multiple devices simultaneously?
WhatsApp and Viber allow you to use your account on a single device at a time, while Telegram supports multiple device synchronization, enabling you to access your messages from different devices simultaneously.
How do WhatsApp, Telegram, and Viber handle group chats?
WhatsApp supports group chats with a maximum of 256 participants, while Telegram and Viber offer larger group capacities of up to 200,000 and unlimited members, respectively. Consider your group size requirements when choosing an app.
Which messaging app offers the best cross-platform compatibility?
All three apps are available on various platforms, including iOS, Android, and desktop. However, WhatsApp's cross-platform compatibility is more seamless due to its widespread usage and integration with phone contacts.