Did you know over 70% of users prefer using chatbots for their businesses? There has been a substantial growing acceptance of chatbot platforms in the last five years. People spend more time online browsing social media, websites, and apps.
With the growing technology and wide use of the internet, companies have also increased their online presence. They need to engage with their customers all around the clock by providing answers to their queries. No human can work like a chatbot.
Over 44% of US citizens prefer chatbot assistance over human assistance. After all, a chatbot is an AI-based application tool known for engaging with customers in natural processing language. Chatbot connects via a business website or serves as voice assistance. Businesses want an unbranded chatbot where they can put their logo and use it on their business site or app.
But finding a company that provides white label chatbot solutions can be challenging. Searching for a perfect platform fitting your needs can be difficult. But don't worry! We did that job for you!. Continue reading to find the top 5 companies that provide white label chatbot solutions in the US.
What is a White Label Chatbot?
Chatbots are essentially chatting tools to convert users. They can interpret natural language and deliver immediate contextual replies based on the information presented. Said, you ask a chatbot a question, and it responds honestly and helpfully.
Whitelabel chatbots are unbranded that you may buy from a firm like the brand with your logo and use on your website or in your app. With a white label chatbot, you have total control over the UI and design of your Chatbot.
You may quickly tweak the Chatbot to your client's needs and resell it without writing a single line of code if you're a freelance developer or a software business. It saves you time and money and ensures that your consumers are satisfied.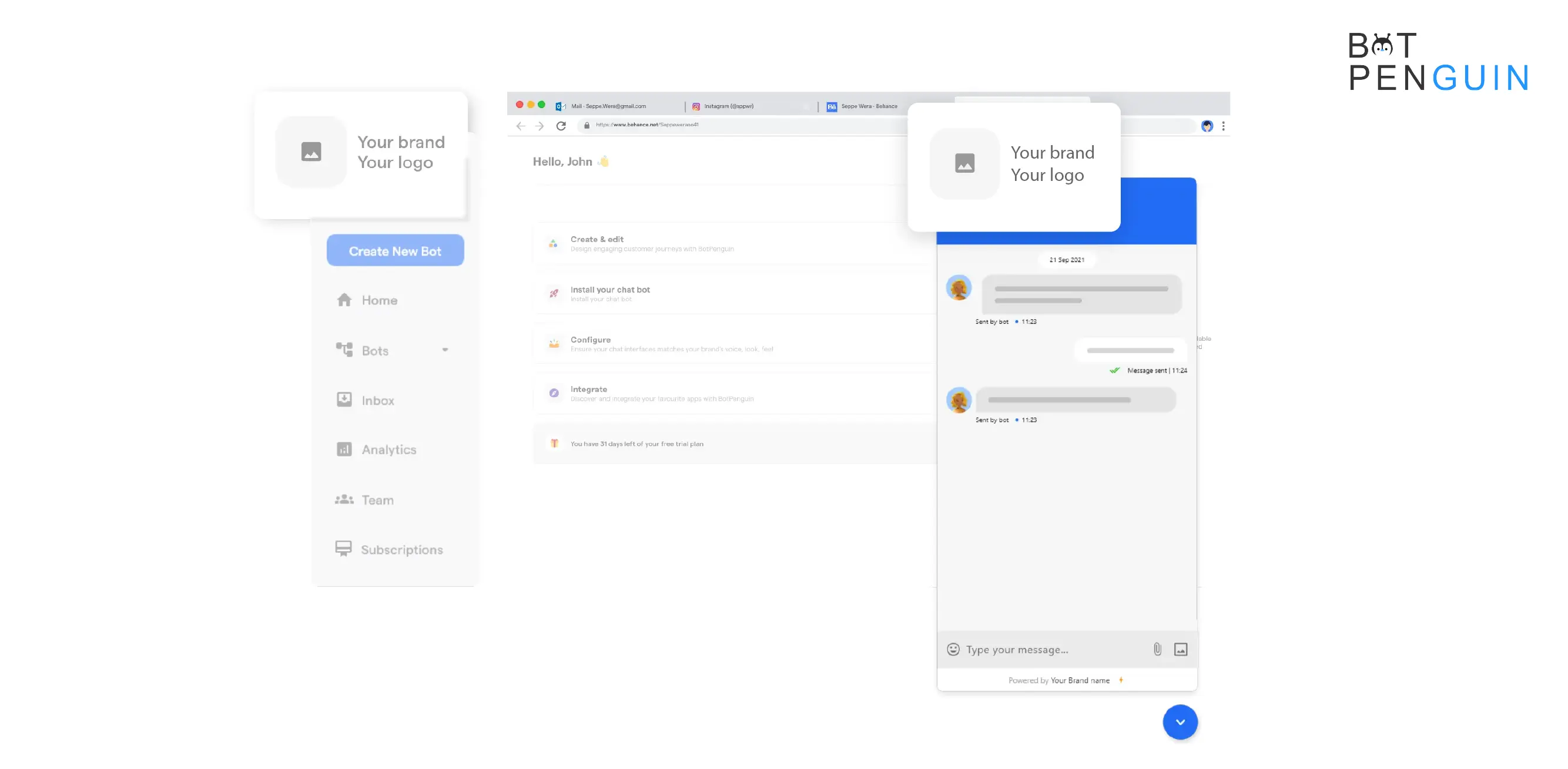 Also, BotPenguin offers four different types of Partner Programs:

Why use a White Label Chatbot Solution?
Creating a bespoke chatbot from the start is difficult and time-consuming. A lot of research, coding, quality testing, prototyping, and so on are required. If you don't have any experience with machine learning or natural language processing, forget it!
Whitelabel solutions are pre-packaged and inexpensive. You may quickly resell them to your consumers, and they can immediately benefit from them. Furthermore, the money you invest in a Whitelabel chatbot recovers by paying your clients a profit.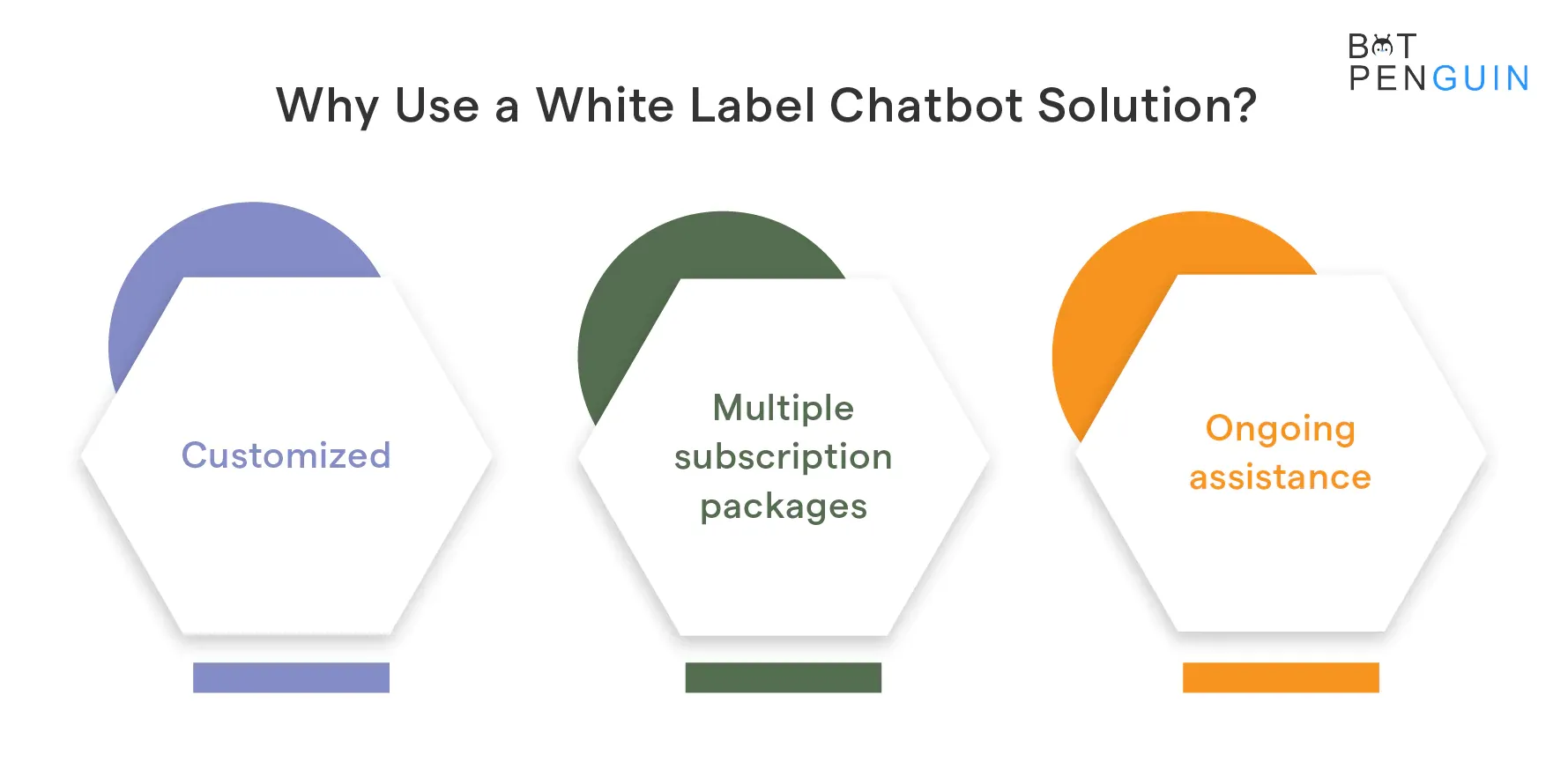 You can also configure them to complement your company's identity, whether from your customers or designers.
Essentially, Whitelabel solutions allow you to personalize the Chatbot in whatever manner you desire. You can readily build, brand, and execute it to fit any business chatbot demands, whether for your company or your customers.
The following are some of the significant advantages of employing a white-label solution:
You may personalize a Whitelabel solution anyway, with no advertising from the service providers. It may be customized to match the client's brand.
Whitelabel solution suppliers frequently provide multiple subscription packages for various service tiers to better meet the demands of your customers.
The providers will give ongoing assistance during your subscription time, from the setup procedure to any software integration and configuration challenges.
Why Invest in a White Label Chatbot?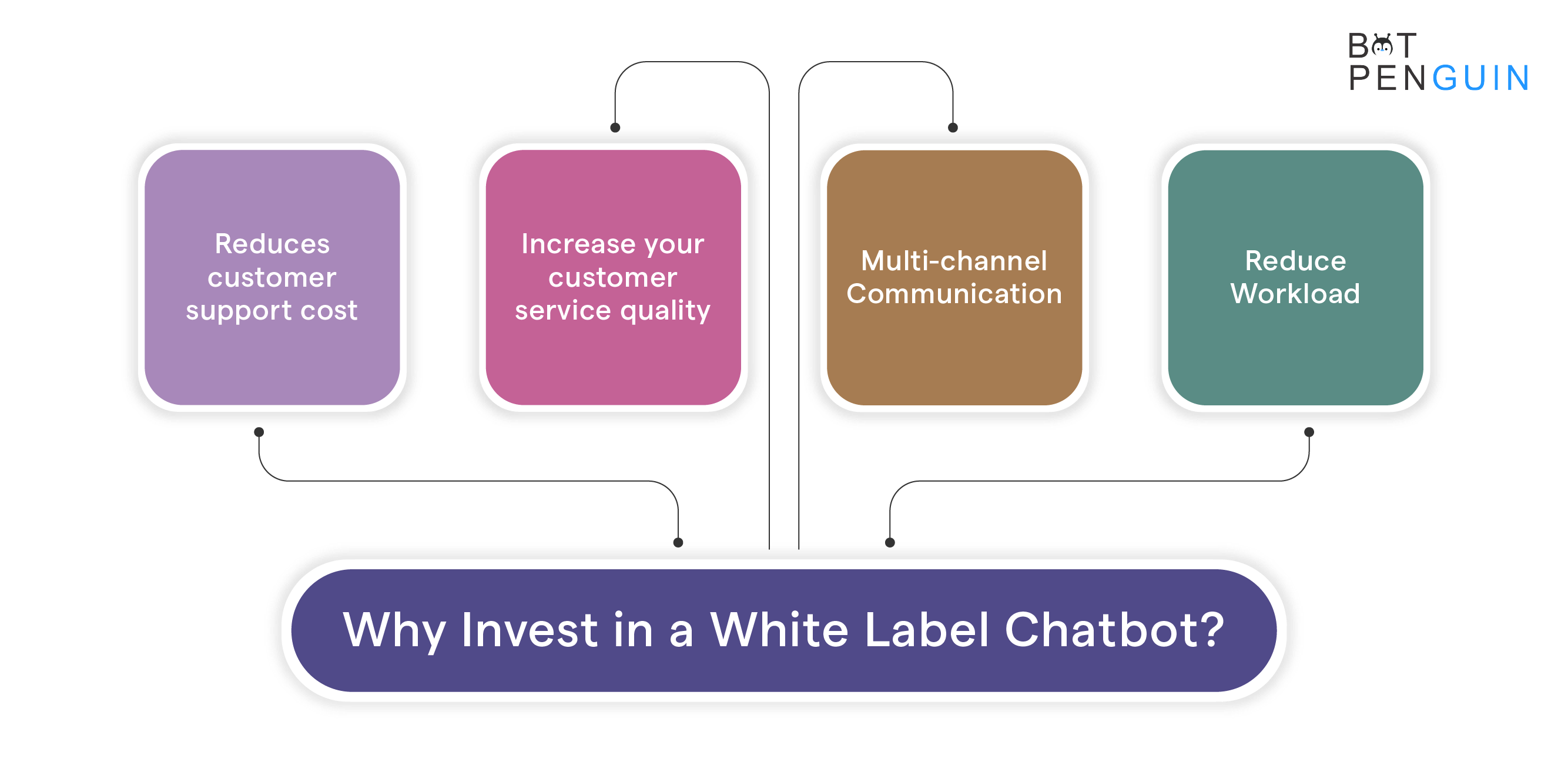 Reduces customer support cost
Customer service consumes a significant portion of your entire budget, regardless of the size of your company.
Outsourcing your customer care to a Whitelabel chatbot may drastically save costs. They often come at a low cost, with alternatives for various types and sizes of businesses.
When you compare this to a fully working customer care staff with many people, you'll see how much money you're saving on employee salary and operations.
You can easily combine chatbots with human customer service representatives. The Chatbot can handle general questions, while the agent will handle more complicated ones.
Even then, you'll save a lot of money on customer service.
Increase your customer service quality
Call and chat queues can become long and irritating when consumer inquiries rise. It may seriously harm your company's reputation because customers refuse to do business with you.
Chatbots have the potential to eradicate this issue. Chatbots are constantly ready to offer a fast answer to consumer inquiries, no matter what time they visit your website or phone your customer care.
Chatbots use natural language processing technology (NLP) to learn from such conversations and conduct fundamental interactions with your clients when they try to contact your company.
Chatbots may provide customer service around the clock, allowing consumers to engage with your company at any time. Chatbots may take your customer service to the next level by eliminating wait times and providing rapid responses, resulting in higher customer satisfaction.
Multi-channel Communication
Traditional customer service teams find it extremely difficult to effectively handle multi-channel interactions with consumers. You'll consider maintaining different customer care teams for social media, your website, phone calls, and emails, among other things. However, this will raise both your costs and your workload.
In these situations, chatbots are a great answer. Facebook Auto Reply Bot and live chat solutions can automatically respond to comments and private messages on your company page on Facebook. Live chat solutions can automate customer service on your website.
Reduce Workload
You can free up resources by automating customer service with chatbots. It means fewer agents are involved in customer support. You can manage your employees better, boost productivity, and enhance your workplace culture and atmosphere.
Suggested Blog:

Chatbots in Spotlight: Top White Label Chatbot Resellers [2023]

Best White Label Chatbot Platforms
There are many White Label Chatbot Platforms, but it's bit confusing to choose the right one! Here is a list of 5 Best White Label Chatbot Builders-
BotPenguin
BotPenguin is a chatbot creator that prioritizes the person's experience creating the bot. BotPenguin is one of the best chatbot builders we tried, from the clean look of their drag-and-drop editor to the incredibly cheap price point of their subscription plan.
You can use it on various media, including Facebook Messenger, Instagram, email, and SMS. It comes with many themes to get you started.
BotPenguin makes it easy to create chatbots. Start with templates and modify from there, using BotPenguin's extensive set of triggers and actions.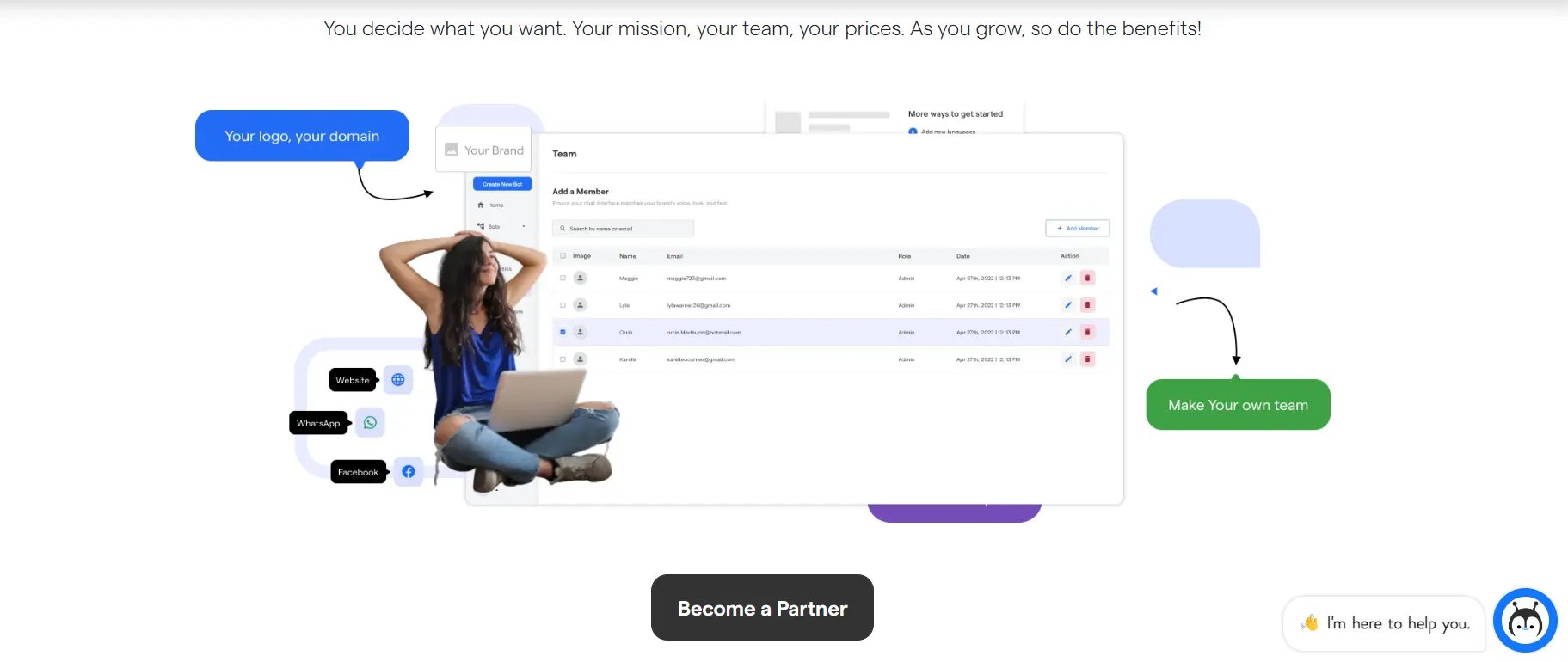 You may also add conditionals, trigger other flows you've created, and more, depending on how intricate you want your Chatbot to be. With non-rigid diagrams and buttons for copying and removing pieces on hover, the BotPenguin interface makes developing, understanding, and modifying the flow of your app a breeze.
Their free plan is an excellent place to start because it offers many features that most other chatbot builders. It provides benefits such as audience segmentation, growth tools, limitless chatbot flows, and 1,000 contacts.
On this list, it's the most excellent free Chatbot you'll discover. Upgrade to the Pro version for only $4/month if you want additional channels, analytics, and integrations.
Just a click away: How to become a White Label Partner with BotPenguin?


IntelliTicks
With its AI-powered chatbots that include a human fallback option, IntelliTicks is rapidly carving itself a niche. IntelliTicks Chatbots may be a useful AI conversational tool for automating client involvement through tailored conversations.
Without human assistance, it will answer common and basic client questions. A chatbot powered by natural language processing can interpret and respond to client queries in natural language.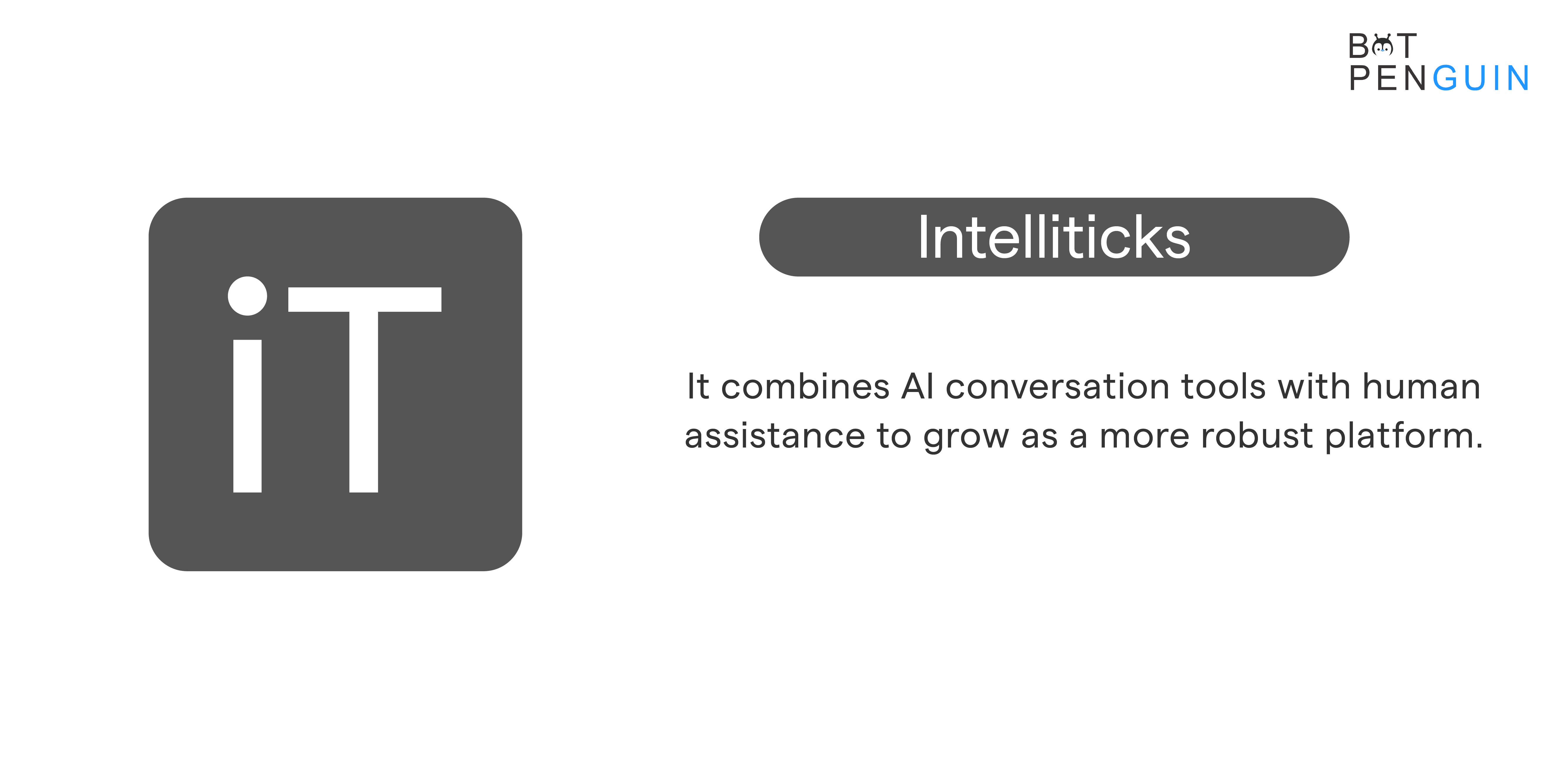 If the Chatbot cannot solve the customer's inquiry, the interaction gets sent to a human agent. It contains Facebook Messenger bots that you may make without knowing how to code.
The mobile app allows business owners to connect with clients while on the go. Using IntelliTicks mobile, check for new leads/conversations and take over the conversation at any moment.
Engati
Engati allows you to create, manage, integrate, train, analyze, and publish your customized Chatbot in minutes. With an emphasis on client involvement, it now supports eight major messaging systems, including messenger, Kik, telegram, line, Viber, Skype, Slack, and webchat.

Engati allows you to create your chatbots with a process and no programming knowledge. It is a multilingual chatbot & supports over 20 Plus Languages.
Tidio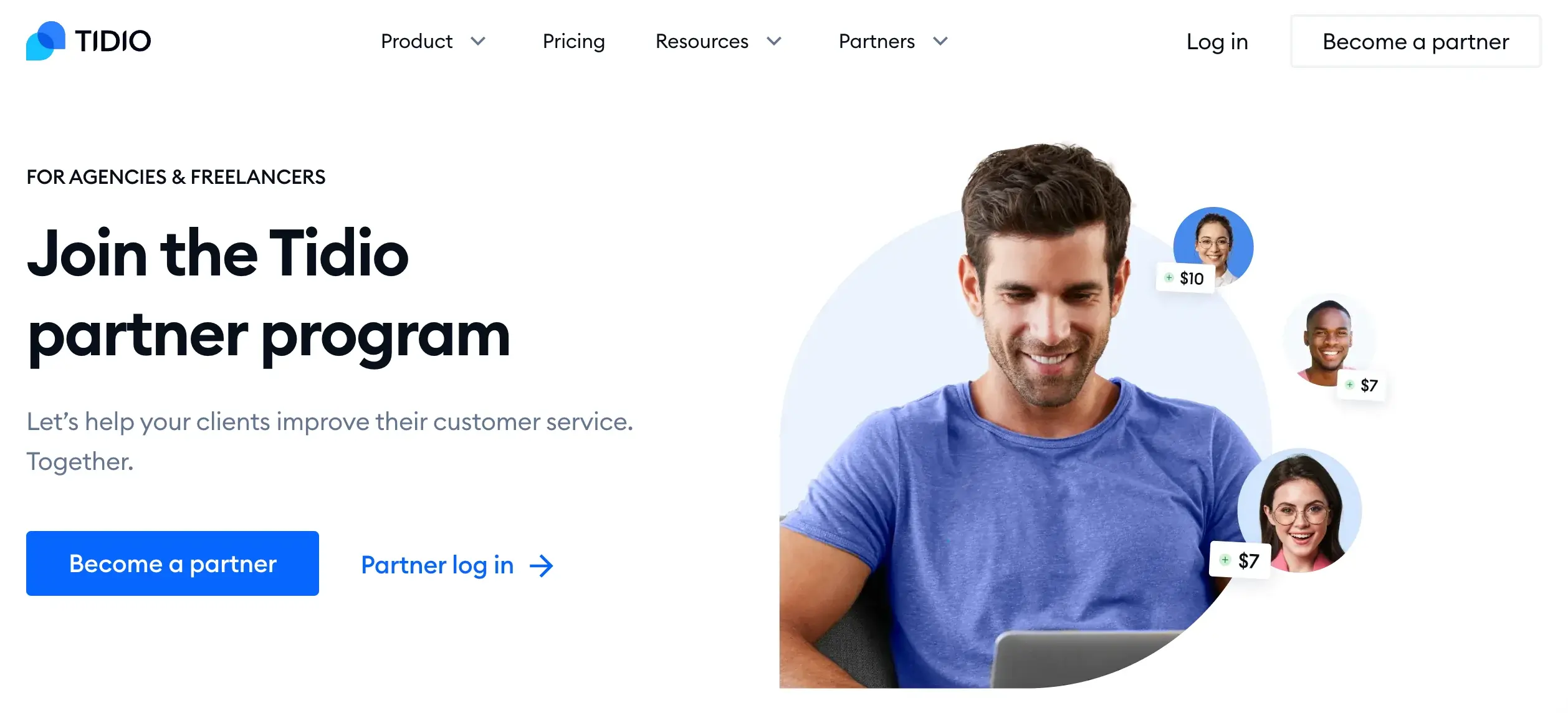 Chatbots from Tidio are popular on websites, emails, and Facebook Messenger.
Zendesk, Wix, and even a JavaScript API for bespoke integrations are among the over 17 connections offered. Tidio's drag-and-drop builder is easy to use. It comes with over 30 templates to get you started, including abandoned cart, customer feedback surveys, and more.
Like most other drag-and-drop editors, this chatbot builder consists of nodes. Each node addresses the consumer and provides a menu of possible replies. For example, the bot we created prompts users to view an exclusive offer.
If the user clicks "Yes," the bot will ask for their email address or phone number. Depending on the user's option, a new flow begins, collecting the user as a lead and validating their contact information.
Tidio's most attractive feature is that you may build an infinite number of chatbots if you pay $18 per month for their subscription plan. Even with premium subscriptions, most other chatbot generators limit the number of chatbots created. Tidio is the ideal solution if you need to construct a lot of chatbots.
SendPulse
SendPulse is a chatbot builder that integrates with over 16 different platforms, including JotForm, Slack, and Zapier. Their payment integrations, on the other hand, are the most outstanding. You can set up your Chatbot to receive payments from clients using PayPal, Money, Fondy, and Kassa with SendPulse (coming soon).
It is an incredibly beneficial feature for sales because clients are more likely to finish a purchase if they can do so quickly and without leaving the current page. You should not overlook this feature if you utilize your Chatbot for a retail site.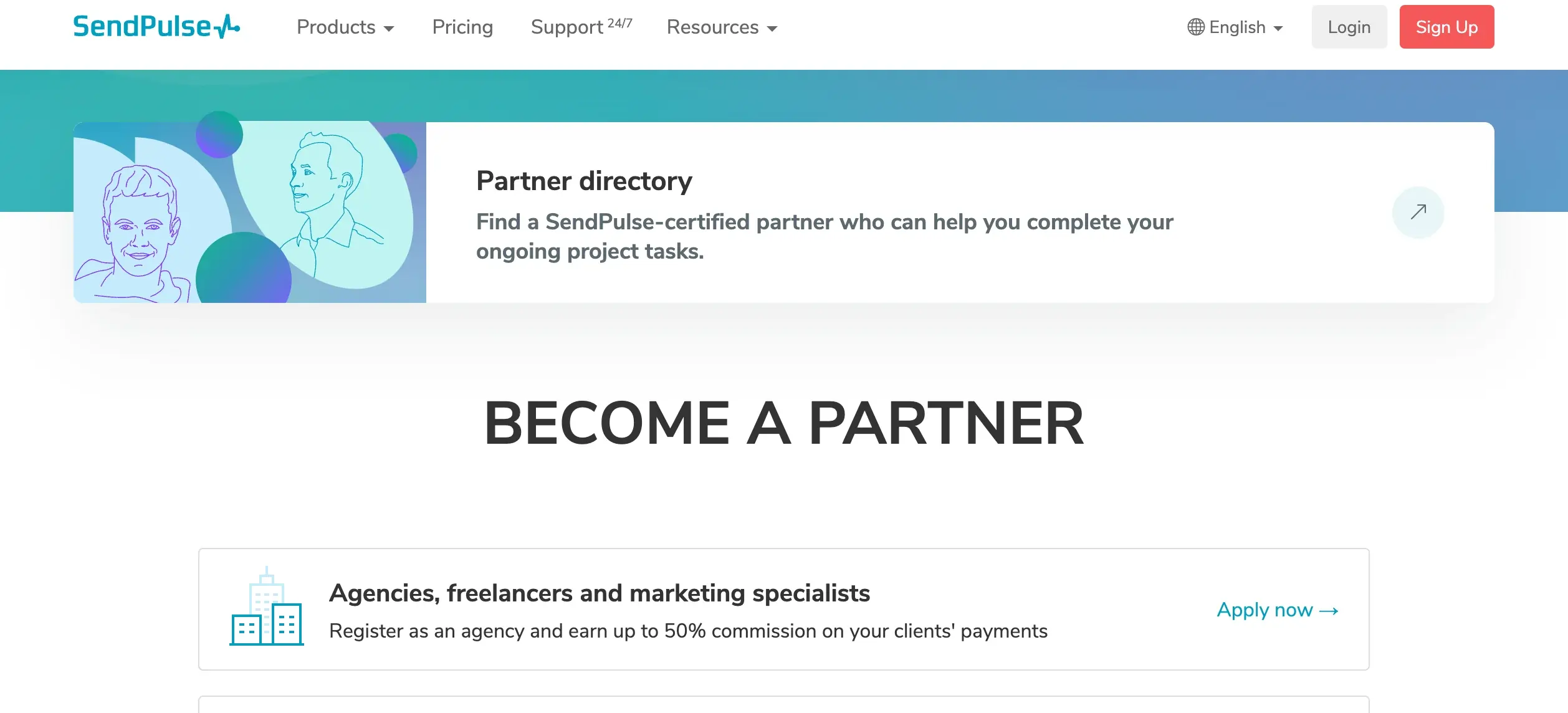 Please select your desired payment system from the account settings and link it using webhooks to set up a payment connection. It's then only a matter of adding Payment as an action to a user's trigger. We utilized the terms "buy" and "purchase" to initiate the payment action in our test.
SendPulse now has bots for Facebook Messenger, Telegram, and WhatsApp. However, note that they all operate independently and are not linked. SendPulse's free plan allows you to build three separate bots, allowing you to use all of their channels without investing any money.
Conclusion
Chatbots are known for their quick and advanced customer service features. No matter how best the chatbot company is, you must choose the one that fits your needs and goals. The platform you choose must be easy to use and set up with basic features.
All the five platforms, although being best, have their pros and cons. But out of all, BotPenguin and Tidio are multi-channel and multilingual chatbots that provide a white label option in the US.
If you are unsure which chatbot company to use, select one from the above list and try their free trial.
Frequently Asked Questions (FAQs)

What are the top 5 companies providing White Label Chatbot Solutions in the US?
The top 5 companies include BotPenguin, Engati, Tidio, SendPulse, and IntelliTicks, offering customizable and user-friendly chatbot solutions.
How do White Label Chatbot Solutions providers help businesses in the US?
These providers offer customizable, AI-driven chatbot solutions that businesses can rebrand and sell to their clients, enabling them to enhance customer engagement and streamline operations.
Are White Label Chatbot Solutions from US companies suitable for international businesses?
Yes, many US-based chatbot providers offer multi-language support and cater to businesses worldwide, making their solutions suitable for international clients.
What features can I expect from US-based White Label Chatbot Solution providers?
Features typically include AI-powered natural language processing, automation, analytics, customizable templates, and seamless integration with popular business tools and platforms.
Can US-based White Label Chatbot providers customize solutions for specific industries and clients?
Yes, these providers offer customizable solutions tailored to meet the unique needs of various industries and clients, ensuring a personalized user experience.